What is Fainting?
Fainting or syncope is defined as loss of consciousness accompanied by loss of postural tone for a short time because of a temporarily insufficient supply of oxygen or decreased delivery of essential nutrients (e.g. glucose) to the brain. During a fainting episode of a dog will collapse and the limbs may become stiff or the dog may paddle its legs. The most susceptible breeds are Boxer, Doberman and Great Dane. This syndrome is often associated to cardiac disease therefore; identifying the underlying cause is crucial. Fainting, also called syncope, is a loss of consciousness that is typically due to a lack of normal blood flow to the brain. Fainting in dogs is typically attributed to one of two main problems: neurologic (e.g., brain or spinal cord) or cardiac (e.g., heart arrhythmias, etc.).
Book First Walk Free!
Symptoms of Fainting in Dogs
Flaccid and sudden collapse
Usually there is no urination or defecation during the episode
Dog is unresponsive during the episode
Abrupt and complete recovery
Pale mucus membranes
Causes of Fainting in Dogs
Most syncopal events in dogs are due to a temporal reduction in brain blood flow. A decrease in cardiac output or less vascular resistance reduces arterial pressure and may result in reduction of cerebral blood flow. Cardiac diseases are related to two-thirds of the syncope episodes seen in dogs and cats.
Neurologic
Cardiac
Abnormal heart rhythms
Atrioventricular block
Ventricular tachycardia
Ventricular fibrillation
Heart tumors
Others
Low concentration of glucose, calcium, sodium in blood
Use of diuretics and vasodilator drugs
Characteristics
Flaccid and sudden collapse
Usually there is no urination or defecation during the episode
Dog is unresponsive during the episode
Abrupt and complete recovery
Pale mucus membranes
Diagnosis of Fainting in Dogs
It is important to provide the veterinarian with as much information about the fainting episode as possible, this will help him/her to distinguish seizures from syncope and to identify the underlying cause. Since most fainting episodes occur in the presence of the dog owner and not of the veterinarian it is important to pay attention to how the dog collapses. Taking a short video, if possible, and showing it to the veterinarian, can be a great way of helping your pet.
Fainting is not a disease but a syndrome; therefore, it is very important to identify what is causing the episodes in order to adequately treat the patient. Diagnosis starts with a through physical examination and gathering of the patient's clinical history. Owners should inform the veterinarian about any drugs that the patient is taking.
The veterinarian will start with a thorough physical examination to detect any abnormalities, especially in heart function. Meticulous auscultation will allow detection of cardiac disease signs such as a murmur, arrhythmia, pulse deficit or signs of reduced cardiac output such as pale mucous membranes. If there is evidence of cardiovascular disease the following diagnostic test may be needed:
An electrocardiogram (ECG) to assess resting heart rate and rhythm
Echocardiography to assess cardiac dimensions and function
Full haematology and serum biochemistry to assess whether there is evidence of reduced organ perfusion and/or other systemic disease
Thoracic radiographs to assess whether there are signs of congestive heart failure
Treatment of Fainting in Dogs
Syncope episodes are temporary and reversible; once the cause of syncope has been identified the veterinarian will recommend an appropriate treatment. For example, if an abnormally low heart rate is detected, the dog may need a permanent pacemaker to stimulate heart function. If the episodes were caused by a given medication, treatment withdraw will probably suffice.
Recovery of Fainting in Dogs
After a fainting episode it is important to detect the cause and to prevent recurrent episodes. It is important to be vigilant of any future episodes and, in such cases, contact your veterinarian immediately. If cardiac insufficiency was the cause, strenuous exercise should be avoided and the veterinarian's indications should be followed rigorously. In these cases, patients tend to have poor prognosis. Dogs with fainting history will probably need various medical check ups during the year.
Fainting Questions and Advice from Veterinary Professionals
Jake
Pug
5 Years
0 found helpful
My 5 year old pug starts making a choking noise and tips over with his feet stretched out. then he seems to recover back to normal randomly. It doesn't happen that often but now reading online about it I will take him to the vet for it.
Add a comment to Jake's experience
Was this experience helpful?
Remy
Pomeranian
6 Years
0 found helpful
We have a 6 year old Pomeranian who has now on several occassions had these fainting epiodes. Everytime it has been prompted by activity, either a walk, or the past two times going up stairs after going to the bathroom. It always begins with a cough and clear difficulty getting air. He then falls over to his side with all legs stiff and sticking out. His pupils seem to dialate. The last two times he has whimpered during the events. When seen by vets they test his trachea and nothing happens when they squeeze his trachea so likely not collapse. He has had both an echo cardiogram and an x-ray and in both the vet and cardiologist say they see mothing wrong with his heart and that it looks good. We are so frustrated and getting desperate as the incidents are increasing in how many times they are happening. Any thoughts on what may be causing it or what else to have checked would be GREATLY appreciate.
Hello,

Please let me know if you have any updates on your poms. I am having the same problem with Cooper, my nine year old pommy.
I have a 7 year old female Pomeranian named Bubbles. Bubbles has the exact symptoms that your dog as. She also has had all the same exact test as Remy. The veterinarian has me giving her 5mgl. of Gabapentin for seizures. Personally I don't think they are seizures it appears more like she is fainting after exercise, excitement, or coughing. This problem just started last week her first episode was Saturday night followed by an episode Sunday morning when her eyes shut and she appeared not to be breathing. I picked her up and shook her. Her eyes opened and I quickly ran her to veterinary clinic, All blood tests were performed with X-rays. Results: basically she's healthy but over weight. She is now on a diet but I'm also a little desperate,as she had an episode 1/2 hour ago,when I returned home after shopping. She greeted me at the door,all excited, then walked away flopped on her side and let out a long scream. I stayed by her side it didn't appear she was unconscious and she was breathing. The event only last seconds but it's terrifying I feel so sorry for my puppy. She also sounds nasal like her nose is plugged and she sneezes a lot. I have been treating her the last 6 months for allergies giving her 5mlg.of Zyrtec daily.thank you Alyse
I forgot to mention Pomeranian also.
I have a five year old, almost 6... who is also having same issue. Had an episode the beginning of the year and they think fainting vs seizure. She does have narrowing trachea. First time happened she was coughing aggresively. Today happened after she woke up from nap suddenly and she was barking like crazy at a cat. Taking to vet in couple days. Going to suggest heart exam and bloodwork. Called vet after hours tonight and said there is not much she can do at this time but keep her calm and quiet until her apt. She is currently on Carprofen for knee injury (which I'll not be giving her anymore). First time this happened she was on metronidazole. Will post update.
Add a comment to Remy's experience
Was this experience helpful?
Wes
Boxer
11 Years
0 found helpful
My nearly 11 year old boxer, Wes, has been having this unusual new "coughing" eposide that sounds like he is trying to catch his breathe and a few times since this started, he struggled enough that he began too look like he was fainting and began falling over having to be caught by me or my fiance. This happens pretty much every time he gets up from a long term resting position, such as when we return from work at the end of the day and he's been sleeping all day, or when he wakes up in the morning. It's pretty much always after getting up from resting. He does have a heart murmur and takes medication 2x a day for it, however I feel like his condition may have changed or progressed somehow since this "cough" to get air thing is new. We are seeking second opinions. I am curious if others have experienced this with their boxer or have advice?
Hello, Our 13-1/2 year old male boxer/lab mix started doing what is called backward sneezing. My dog had no air coming from what nostril and they discover it was a nasal cancer. google and watch and see if this is what your dog is doing
Add a comment to Wes's experience
Was this experience helpful?
Doug
Pug
2 Years
1 found helpful
Hi my pug is almost 3, he has had 2 occasions where he has passed out, one was when he was playing with my pug puppy and the second was he came down over the stairs and dropped, seems to be out for not even a minute. it scares me. His breathing is good and the vets always say how he is in amazing shape for a pug, I don't know if it's me but I feel no and again his tonge seem a pale so I give him a drop of honey. Could it be diabetes or something else,He also seems to act like nothing has happened. he will be booked into the vets just after some advise.u
Add a comment to Doug's experience
Was this experience helpful?
Ham
Pug
13 Years
0 found helpful
Our 13 year old pug is fainting multiple times a day. We've taken her to two different vets. Nobody can say what is causing it. She has a collapsing trachea and coughs due to it somethings like she's coughing up phlegm. Sometimes we are out walking with her. Sometimes she just wakes up from resting. Sometimes she's walking around since we just got home from work. There's nothing consistent about the timing. Sometimes she just starts to not be able to hold up her own weight and will sit in her back legs, then her front ones start sliding out from under her. Then she will recover 45 seconds later. Other times that all will happen but she will continue to go down on the tummy or on her side, then her breathing goes very shallow eventually not hearing or seeing a breath. Her body is completely limp and she pees herself at this point. It's like she's dead. Nothing going on for a minute or so. Then tiny breaths can be heard and she slowly starts breathing louder and coming back. It's terifying. We don't know what to do. We've had chest X-rays. Didn't show anything wrong with her heart. Lung xrays. Didn't show anything wrong with her lungs. Vets gave us an inhaler and some cough surpresents a couple days ago but she still has the episodes. Anyone have any ideas?
My 13 year old pug, Sophie, is having identical episodes as to your Ham. My vet prescribed amoxicillin with clavulanate 500 mg for uti after having blood in her urine. She no longer cries out in pain but her episodes are occurring more frequently. She is continuously straining to use the bathroom, which is often a trigger. After an episode, she is exhausted. Have you had an ultrasound done? Please please please lmk if either of you, Ham's owner or Nicole W, have any updates or answers.
Our Pomeranian has been going through the same thing, with about 2-3 episodes a day. Sometimes he cries and sometimes it happens when he's sleeping. We have done brain MRI xrays blood work and EKG and nothing. Veterinarians are not sure. Have you had any answers?
Add a comment to Ham's experience
Was this experience helpful?
Daisy
Pug
12 Years
2 found helpful
My Pug Daisy just recently over the past 2 months started "collapsing" or "fainting". Its has happened around 10-12 times over the last 2 months. It only happens when I come home after being gone for an hour or all day. She gets up from her bed, runs around the ottoman and comes to greet me. Then she stops to catch her breath and just goes down. Her eyes are still open but she has a glazed over look on her face and she continues to pant. After 5-10 secs she snaps out of it and goes back to regular self. She has gotten blood and urine labs, EKG, Chest x-ray, and Cardiac Echo. Everything normal. The cardiologist suggest I get her a holter monitor, Blood Pressure monitoring at home. But if her cardiac work up was normal than what is the rest of the test going to prove?
My 11 month old is the same I feel it's his breathing as he gets excited drops then is fine once catches his breathe x
My dog is the same,What was the outcome for your Daisy?
Add a comment to Daisy's experience
Was this experience helpful?
Taggart
Cairn Terrier
12 Years
0 found helpful
I have a 12 yr old cairn terrier, no health aliments in fact you wouldn't think he was 12! however towards the end of last year he's started to have little collapsing episodes where he would lay still (as though dead) and take 5mins to come round and he would be absolutely fine as though nothing had happened. He's not off his food or water and everything else about him is normal. My mum took him to the vets who checked him over and gave him the all clear both visits but said if i happened again they'd take bloods but he was fighting fit for his age. Even addressed his panting a lot which he put down to age.We thought he was possibly over heating so turned the heating off near where he slept and he got a hair cut.
There is no particular time or event that this occurs?? However on Monday he was called for his dinner, we heard this thud turned round and he was on the floor, we calmly brought him round he was more alert this time and aware of us and tried to get up but couldn't. This episode was shorter than the previous. Ate his dinner and then he was running round the garden again as though nothing has happened?? but these are occurring ever 2mths and we were unsure if a vet visit needed or should it be checked as every time we go they give him a clean bill of health?? As they are unable to communicate we don't want him to be suffering but we don't know where to go next with it?
I have a 4 year old Cairn/Maltese mix and have experienced the same issue a handful of times throughout her life. Sometimes it's when she gets overly excited, but more recently she was just laying on the rug, got up and tipped over. It's like someone just hit the off button. Her legs give out and she just collapses for about 10 seconds and then come back on. She is a big sluggish initially, but is back to normal in a few minutes. I initially thought it was Nexgard and immediately took her off it. She takes no other meds. Unfortunately it happened again last month. Vet says she's fine. Will keep monitoring her for the time being, but hopefully this will work itself out over time.
Add a comment to Taggart's experience
Was this experience helpful?
Scrappy
Boxer/Terrier
2 Years
1 found helpful
My boy Scrappy has fainting episodes anytime he gets excited or does any strenuous exercise. Today we went for a short run (less than 5 minutes of light jogging) and he just fell over on his side. The same thing happened when he met my parents dog and was playing with him. His eyes never close, he just falls over and won't get back up. He stays down for a few minutes and then is completely fine. When I first adopted him they said it was an overstimulation thing?
My dog does the sane thing. He would run and then suddenly fall over and just lay there with glazed eyes for a moment then they would clear and after a minute or so would get up and be normal again. He did this once as a puppy 2-3 months old and many years later about 9 years old. It was a hot humid Florida so I thought that had something to do with it. We moved over a year ago to Arizona in the Snowy mountains. 3 times now he did so at the dog park and it took a couple minutes to recover. That was 3-4 months ago. Then in the Snow today. After a minute or so he finally got up when I tried to move him. Then he is normal again. So what gives???
Add a comment to Scrappy's experience
Was this experience helpful?
Otto
Golden Chow Retriever
14 Years
1 found helpful
My golden-chow is 14 almost 15, his name is Otto. He always had a heart murmur the vet would always say that but they'd say nothing to worry about, it's common. So around thanksgiving he began coughing and we didn't know why, took him to the vet and they said heart failure. But they put him on Vetmedin, Rimadyl, Enalapril, and Lasix. It was going to take the fluid off of him to stop the coughing the vet said and it did stop the coughing. We are in the beginning of February now and Otto has been better as in not coughing like he was and still has enough pep to go over to the neighbors for treats which is about a quarter mile away. Well recently we have been seeing him have episodes lasting about 90 seconds where he collapses on his side, urinates, breathes very heavy as if gasping to breathe, his eyes are open but he seems totally unaware, his legs go out stiff and sometimes move a little, then when he comes out of it he just gets right back up. The vet tried to tell me this was a seizure by my description but I'm not convinced. I think it's fainting, what do you think? And do you think the medicines could be causing the episodes?
I have to agree with the owner it's more of a fainting. My dog is also 14 and has had about 5 or so of the "fainting" spells. But hers is after she has eaten. 4 of the 5 spells haven been right after eating. She makes noises and falls on her side. I think if it was for sure heart she would have more of them and not just after eating. She has a heart murmur also and is on the Vetmedin which is I'm sure is working. It's a mystery as to why. she will be having a Echo that the vets wants to do. Callie is a Maltese.
Take A video of the episode and show to the vet.
We have had conflicting opinions from 3 vets as to the cause of fainting in our 22 lb, 14 yr old terrier mix.. she was on 3 heart meds plus desmopressin, diagnosed with arrhythmia, high blood pressure, diabetes insipidus. Getting worse, a faint every day.
We took her off all but the sotalol for arythmia. Now she's had no episodes for 7 days. We believe the desmopreessin may have been the cause.. a rare side effect. Beware of over medicating and drug interactions
Add a comment to Otto's experience
Was this experience helpful?
Bambam
Maltese
11 Years
0 found helpful
Hi everyone! Just experienced something very scary. We were informed by the vet that our 11 year old Maltese mixed fainted. He has now home resting. We have scheduled an appt to a cardiologist but until then we were hoping to get some advice on what we can do until his appt in 2 weeks. Hopefully you guys can share your experience.
Add a comment to Bambam's experience
Was this experience helpful?
Boris
Dogue de Bordeaux
4 Years
1 found helpful
I have a 4 year old Dogue de Bordeaux, last night he was running around playing with another dog, then he suddenly fell onto his side, his legs were stiff he didn't seem to lose consciousness, his gums and tongue lost all colour and were very pale/grey, this has never happened before, he is booked into vets for a full check but I'm so worried until then.
I'm so sorry to hear about your pup. Makes me sad. Prayers for you and her both
Add a comment to Boris's experience
Was this experience helpful?
Roxy
Shih Tzu
13 Years
3 found helpful
Has Symptoms
Collapse, glassy eyes, stiff leg
Syncope diagnosed by a vet almost two years ago now due to enlarged heart constricting her trachea, congestive heart failure with heart murmur. Feeling blessed to have her still here. Longest she has gone without a syncope is 60 days. Recently she had 13 in 15 days and they seem to be lasting a little longer...maybe 20 seconds or so. Usually falls on left side, legs outstretched and stiff, sometimes front legs paddle, head goes back, urinates and sometime defacates, and worst of all is the pitiful scream. The vet told me that she will eventually just not recover from a syncope and pass away. However, I do believe that she would have died awhile ago had she not been on vetmedin. I believe it has made her heart stronger to be able to cope. Nothing u can do but comfort them. Not even sure they remember what happened to them. Her syncopies are brought on by excitement, over exertion and lately by excessive coughing. I carry her up and down the steps. Put my mattress on the floor so she doesn't have to jump up and down. Hold her when we get company so she doesn't get excited. The vet prescribed hydrocodine syrup which has almost completely stopped the coughing. She has only had two syncopies in the last two weeks. She acts stoned when she takes it, one dose before bed, but the thought of syncopies scares me even more. She has one more dose and we'll see what happens. An adventure everyday but I will do whatever I can to reasonably extend her life and pray to God to give me the strength to know when to stop. I'm sure u r all doing ur very best too. God bless u and ur babies.
We are going through all of the above, our JR has had all the tests except an MRI, it is heartbreaking not knowing what it is, why is this condition so hard to diagnose.
Hey my JRT has Syncope and a heart murmur. Vets have put her on a tablet to help increase blood flow round her body. She used to just suddenly pass out from over exertion but twice in past week its happened in her sleep. Sometimes she makes this awful screech when it happens other times you cannot wake her. She does occasionally defecate when this happens to. She is 17 in a few weeks. We know we dont have long left with her but after the epsiodes she sleeps for a few hours then carrys on as if nothing happened. Right now she is curled up in her bed asleep after having her breakfast a few hours later than normal.
Hi! Cody is 12.6 years old, started having syncopes in November, he had about 5 of them, it is so scary! Just this week, it is getting worse. He is so picky about his meds, I try everything! Even his favorite liverwurst ( I get low sodium), I leave so early for work around 5:15, that he doesn't want to eat then, and I tried a syringe, but he will not let me get it in!!
My heart is breaking, now it's hard for him to walk down 4 steps to go out, he loses his breathe when he comes back in, looks like he is going to have another episode, I will lose my mind if something happens to him, he's my "boy", my love, I am so terrified!!!
Wow my doggie Bella has the same thing. Heart disease on vetmedin enalapril and lasix. April this started happening. The passing out. My vet has me convinced she's got brain cancer. I'm so sad. Bella is 14. I would love to talk more to you guys about this..Like you all I'm so scared. I love her so much
Thank you for your post! My dog is going through the exact same thing. He has heart failure and started having syncope whenever he is excited. It usually happens when I come home from work. I try everything to distract him and sometimes it works. He is turning 14 in a few weeks. We are just trying to care for him and love him as much as we can! It really s helps to know others have similar situation. Good luck!
Add a comment to Roxy's experience
Was this experience helpful?
Bruno
English bull mastiff
6 Years
2 found helpful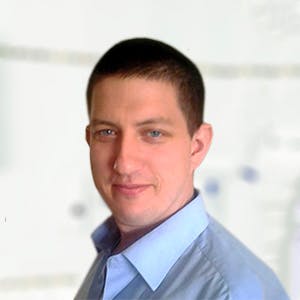 3320
Recommendations
Fainting in dogs is something that should never be ignored and should be investigated to ensure that the cause isn't something more serious. Fainting in dogs may be caused by heart disease, lack of blood flow to the brain, brain tumours, infections, low concentrations of blood constituents, poisoning, side effects of medication or narcolepsy (usually occurs after excitement or other stimulus). A physical examination including chest x-rays, blood tests and other tests would be carried out to help determine the cause. Regards Dr Callum Turner DVM
Add a comment to Bruno's experience
Was this experience helpful?
Nika
Labrador Retriever
13 Years
1 found helpful
My 13.5 y.o. lab mix Nika has the same symptoms like other clients here: fainting 1-2 times a day now for about 2 weeks, urinating. She is very weak, has very low appetite. X-rays showed a part of her heart enlarged. She started Vetmedin 2 days ago. I'm not asking, what happened to her. It's definitely heart problem. My question is: could Vetmedin or some other medication improve her condition? Of course, she would never heal, but is it possible to improve her quality of life? It's not a fun to urinate every day to floor or dog bed.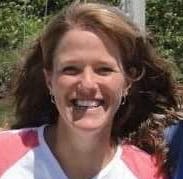 1611
Recommendations
Without knowing if Nika is on any other medications, it is difficult for me to comment on her prognosis, but Vetmedin is a very commonly used and effective medication to help improve the quality of life of dogs in heart failure. If the urination is due to her being on Lasix, that may improve when that drug can be decreased, but if it related to other conditions, that may not get better. Since your veterinarian knows more about her situation and health, these are very reasonable questions to ask so that you have more information.
Add a comment to Nika's experience
Was this experience helpful?
Cardo
Chowspits
1 Year
1 found helpful
My 1 year old chowspits fainted twice in a day. He just fainted in front of me and head back then urinate himself. I took him to the vet immediately but they just advice me to take my dog in a cold place (because it's warm here. My dog is still not feeling good and he doesnt want to drink water. What should I do? 😭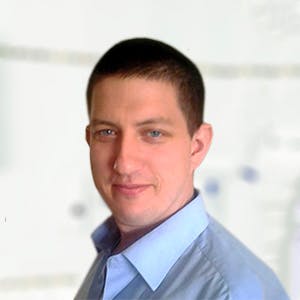 3320
Recommendations
Cardo needs a more thorough examination to rule out any heart condition which may cause a reduction in blood flow to the brain and subsequent fainting spell; warm humid weather makes this worse especially if dehydrated because the blood is more viscous. Try to give some water slowly by syringe into the mouth and add some unflavoured Pedialyte too; if this continues you should visit another Veterinarian for a more comprehensive examination. Regards Dr Callum Turner DVM
Add a comment to Cardo's experience
Was this experience helpful?
Tarah
Shih Tzu
11 Years
0 found helpful
My 11 y.o.shih tzu Tarah was skipping meals over a week ago.then 5 days ago Tarah fainted, laying on her side and her paws stiff straight. A minute went by and she was still on the floor.I picked her up and down again she went. I Rushed her to the vet.blood and urine work all normal but the xrays showed the left side of her heart is enlarged and there is an unknown mass on her trechea.the vet gave her meds for her heart. The morning after treatment her nose is dripping lots of water or mucus. But she is NOT eating! After 3 days of no food the vet gave her meds to stimulate her appetite and still nothing. She has been drinking a lot and I do carry her outside to go potty.my other big dog got very excited today and Tarah did too but just for a very short time because she fell on her side again but did not lose consciousness.I've been forse feeding with a siringe and this food for weak puppy/kittens.but still she won't eat on her own. Even the food she loves, she turns her head away. What can I do?I can't bare the thought of losing her, she's my shadow, my baby. One of the vet techs said this is the last thing we can try and if nothing works I need to bring her in again but I'm scared if it's her last visit how can I help her get better And what is really wrong with my Tarah?thank you.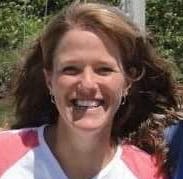 1611
Recommendations
I'm sorry that that is happening to Tara, that is very sad. Without knowing more about her, it is difficult for me to comment on what might be going on with her, but typically, we need to treat the underlying problem that is causing her to feel like not eating. The mass on her trachea may be the focus of the problem, and an ultrasound or a biopsy may be the next test that she needs. She may need a referral to a cardiologist. Those are options to discuss with your veterinarian, as they can see her and know more about her physical condition. I hope that she is okay.
Add a comment to Tarah's experience
Was this experience helpful?
Skye
Bichon Frise
14 Years
0 found helpful
Our dog had a recent fainting spell last night spell 2 AM which resulted in her sprawled on the floor, stiffened, and having urinated. I rubbed her sides and belly until she was able to stand in about 2 minutes. She fully recovered in about 5 minutes and was able to go outdoor in a few more minutes.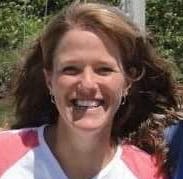 1611
Recommendations
Given Skye's age, it would be best to have her examined by a veterinarian, as they will be able to assess her health, her neurologic function, and suggest any treatment that she may need. I hope that she is okay.
My 10 year old boy Jeff, just collapsed. He coughed and then fell over onto his side. His whole body went stiff and he urinated. His eyes opened really wide and he was unresponsive for about 30 seconds. I just tried to soothe him. After about 1 minute he got up and went to his bed. I live in a remote area in Mozambique where we don't have access to veterinary care. Any advise would be greatly appreciated.
Add a comment to Skye's experience
Was this experience helpful?
BJ
West Highland White Terrier
15 Years
0 found helpful
Hi, I have a 15 year old dog named BJ whom I had all my life (he will be 16 in a few days) and he's had about 3/4 faint spells in the past week and a half. On the first one, he walked outside and went to the bathroom and went to walk down the sidewalk and stopped like his legs didn't work. He tried to take a step but knew his legs were going to give out. When I picked him up his head went limp and his eyes looked dazed and when I laid him down he peed on himself. A minute later and he was fine. He is a healthy dog besides his hips hurt him because he is old and I give him glucosamine vitamins. His other faint spells are outside (in the 40 degree weather) or even in the house but he tighten up his legs because he knows he can't move a step, he falls over, then after a minute he's fine. He also shakes sometimes and it's uncontrollable. Does that mean anything? I went to the doctor and they prescribed Gabapentin because they said besides the first faint spell he was healthy and everything checked out. I got blood work 6 months ago and it was fine. Should I get another test for his heart? or an x-ray? Also, I went to the vet only after the first episode. Also, he drinks a lot of water after the spells. Thanks!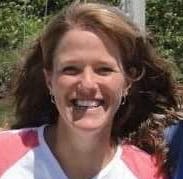 1611
Recommendations
It sounds like something might be going on with BJ that needs more attention. It might be worth having repeat bloodwork since this is a new situation, and an ECG and x-ray will assess his heart function. If those things are normal, the next step might be a referral to a neurologist, to assess his neurologic function. I hope that he is okay.
Chris, same with my Pekingnese. Did you get a diagnosis? Taking ours tomorrow. Coughs a few times. Falls flat then rolls on his side, urinates then is fine. Only when I get home from work. Has happened 3 times in a little over a week.
My 15 year old jack Russell has the exact problem faints but comes around after about 10 senconds .... it only happens when I come home
Add a comment to BJ's experience
Was this experience helpful?
Molly
Cavalier King Charles Spaniel
11 Years
1 found helpful
Our dog was recently diagnosed with Vasovagal Syncope and has been prescribed Spironalatone to control it. She had a small episode last night where she fainted for a short period of roughly 15 seconds. Is the Spironalatone supposed to stop this from happening or just manage them so they're not as frequent or as severe?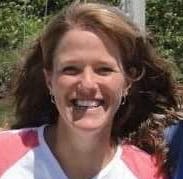 1611
Recommendations
Thank you for your email. Spirinolactone is not a cure for vasovagal syncope, but should help in the severity and frequency of the condition. If Molly continues to have the same types of episodes, with no improvement, you should follow up with your veterinarian. I'm not sure how long she has been on the medication, but it should gradually start to improve her situation.
Thank you for your response. It's been less than 3 weeks since she first started Spironalatone. I'm hoping over time her collapses will be less frequent and less severe.
Add a comment to Molly's experience
Was this experience helpful?
Victor
Jack Russell Terrier
3
2 found helpful
My three year old JRT has had two fainting episodes in 48 hours, no other symptoms what so ever. I have had him at the vet and all his bloods are good. The 2nd episode, he knew was coming on, both are after excitement ( people coming in unannounced). He ran to his bed with his ears back and then fainted, on his side, and stretched his head back, sat up dazed and after a minute was running around again. My vet says wait and see but wee are concerned. The only other thing I can notice, is that perhaps he is sleeping a little more than usual. Also prior to this I noticed at the park he wasn't socialising with the other dogs as he usually does.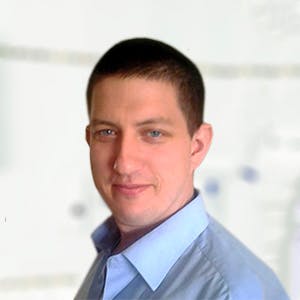 3320
Recommendations
Sometimes in these situations a dog which has some heart defect may get so excited that the heart no longer efficiently pumps blood around the body and the brain gets starved of an adequate oxygen supply for a short period of time causing him to pass out; after passing out the excitement disappears immediately and the heart resumes pumping blood normally. I would recommend an x-ray of the thorax or echocardiography would be better to check how the heart is functioning. Regards Dr Callum Turner DVM
Add a comment to Victor's experience
Was this experience helpful?
Hugo
Shih Tzu
5 Years
0 found helpful
My 5 year old shih tzu woke up this morning and was fine he came out to the kitchen so I could let him go out to go to the bathroom and before I was able to hook him up he collapsed and his eyes shit and his body tense up and then his head tilted back and he gave out like a cry and then his body went like limp only for a second and then he was back to normal and is now fine ?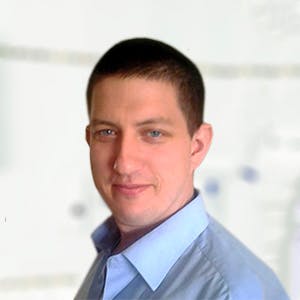 3320
Recommendations
It sounds like Hugo may have had a heart episode where there wasn't enough blood flow to the heart; without an examination I cannot say for sure but it doesn't sound like a seizure. You should take Hugo to be examined by your Veterinarian for a check of his heart as well as possibly echocardiography and x-rays to check heart health. Regards Dr Callum Turner DVM
Add a comment to Hugo's experience
Was this experience helpful?
Boo
Papillon
12-13
0 found helpful
I have a 12-13 year old male Papillon. He is on and off with his health. He has very bad dental disease, some arthiritis, and a collapsed trachea. However, he is good and sometimes he is more down than most days. Last night i woke up terrified. I heard a loud thump and got up to find him on the floor and in a pool of urine. I was so scared he wasn't completely out but just laying there and I picked him up and he was not able to stand for a couple seconds. Then, he was fine and walking and went back to sleep like nothing happened. He is fine today and normal/happy/eating so I have no idea why that happened! Please give me advice on what you think it may be! A neurological disorder i presume? Note: I give him glucosamine chondroitin tablets daily and have been for months, along with an antacid tablets (believe ranotidine) and have been for years the vet said daily was fine.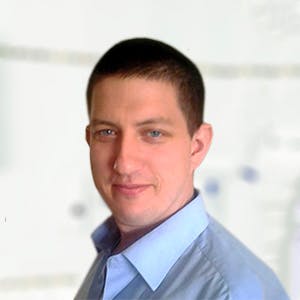 3320
Recommendations
It is difficult to say what exactly causes this episode, it may be that given his age he just got disorientated and fell down. I would keep an eye on Boo for the time being and look out for any odd behaviour or difficulties when standing up; without performing an examination or having more information I really cannot give you much more advice that this. Regards Dr Callum Turner DVM
Add a comment to Boo's experience
Was this experience helpful?
Rupa
Lhasa Apso
16 Years
1 found helpful
I have a sweet 16 year old Lhasa Apso. I gave her a bath this morning...and, she was less than happy. She is blind and hard of hearing. She was barking, got very upset and then collapsed. I got her out of the tub, she was limp. Within a few minutes she was up, went to have water and than ate her breakfast. Do you think she fainted because she was over excited?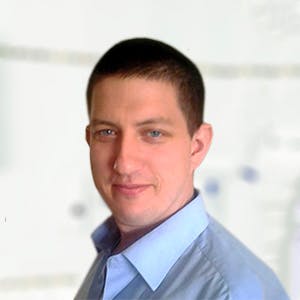 3320
Recommendations
There are a few causes for fainting in dogs, but in a dog Rupa's age I would be concerned about her heart; if she wasn't best pleased with her bath, her heart rate may have increased which may have caused an arrhythmia which reduced blood flow to the brain. I would try to keep her calm and have your Veterinarian take a look at her to be on the safe side. Regards Dr Callum Turner DVM
My 12 year old Chihuahua has collapsed 2 times this week. Just feel over the first time she was very excited playing with her puppy and stopped and fell over to the side. Then today she was going up the stairs walked a bit more stopped and fell over again. She got back up quickly and continued. She has an ear infection, could that be the cause? She is also older and she is losing weight. But she eats regularly and still has much energy. What can I do? Is there anything I can do at home for her?
Thank you so much Dr. Turner. Very kind of you to respond, and so quickly.
Add a comment to Rupa's experience
Was this experience helpful?
Margarita
Chihuahua
14 Years
1 found helpful
My 14 year old chihuahua has congestive heart failure and is on medication. She had a re-check appointment last week and the cardiologist was satisfied with her condition. Since then she has collapsed 2 times. Both times were after giving medication. She falls over, starts moaning, and pees on herself. But does not lose consciousness. Ten minutes later she recovers and is back to looking for treats. Please advise?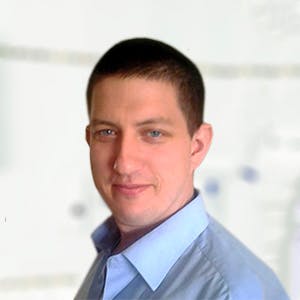 3320
Recommendations
It is possible that Margarita is stressed by the process of receiving her medicines which may cause a lack of blood flow to the brain which could lead her to be weak causing the symptoms you are describing given her current condition. Without watching her and checking her during this event, I cannot say for sure what the cause is but you should bring it up with your Cardiologist. Regards Dr Callum Turner DVM
I was sleeping one morning and I heard my 10 year old chihuahua yelp which had woke me up. Once I looked up he was completely unconscious and urinated all over himself, and was completely limp for about 20 seconds. After that he slowly gained consciousness back and was confused on what happened. He was taken to the vet and and nothing they said really helped. They told us to just watch over him and call if something else happened. I'm worried for my little buddy.
Add a comment to Margarita's experience
Was this experience helpful?
Ruby
Yorkipoo
15 Years
0 found helpful
My beloved Ruby is a female 15 year old Yorkie-Poo with advanced heart disease and has been having episodes of syncope of over a year. We have her on meds and try to keep her as calm as possible but she had an episode today and I noticed that the length of time that she was unconscious was longer than it has been previously. Is this an indication that she is nearing the end? I can't take her back to the vet as it would be too upsetting for her and would likely cause big problems for her. Thank you so much!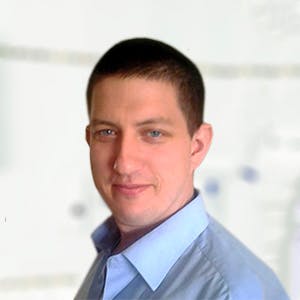 3320
Recommendations
Fainting in older dogs with heart conditions is usually attributable to the heart being unable to pump enough blood to the brain to keep the dog conscious; there are medications which help the contractility of the heart which may be of benefit but this would require a visit to your Veterinarian. Since I haven't examined Ruby I cannot comment in full, but fainting is a symptom which is to be expected in certain heart conditions. Regards Dr Callum Turner DVM
These so called doctors act like everyone has $2800 to $6000 to just go give them for a check up much like doctors for people all in it for the all mighty dollar and nothing else than their personal gain. Can't give you any ideas cause there are only and few. And he would lose his living if the public ever found that out. So make sure you take your money and your pet In that order to the local vet
It's really not $2800-6000 just a estimate. The first visit with everything is close to $1200. But that's because the first guess was heart failure. But It can be more then just heart disease. My dog also has pulmonary hypertension as well, medication was also prescribed. Your dog can have a tumor the Vet has to check what the problem is before a complete diagnosis. So let's be real there's no way to tell what the exact problem is until you go to the vet and have test done. Your lucky your even provided with a suggestion online. ✌🏽
Add a comment to Ruby's experience
Was this experience helpful?
Babygirl
Yorkshire Terrier
13 Years
0 found helpful
My old f. Yorkie is a rescue dog. I've had her at least 10 yrs. She is blind & hard of hearing. She's been eating well, but recently she's fell over two instances, and when l picked her up she was lifeless & limp like a wet noodle. I ran twice to my bed room & have her mouth to mouth bought her back. I'm afraid she MAYBE dying!!?? ;(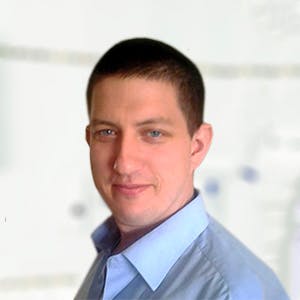 3320
Recommendations
If Babygirl keeps having these episodes, it may be a case that her heart or another body system is failing; sometimes the heart may not be able to pump a sufficient amount of blood to the brain which causes a dog to faint and go limp and after a short period of time the dog would regain consciousness. I would strongly recommend visiting your Veterinarian for a physical examination and to see if Babygirl requires any medical management for any current condition. Regards Dr Callum Turner DVM
Add a comment to Babygirl's experience
Was this experience helpful?
Kalou
Doberman Pinscher
4 Years
1 found helpful
Kalou was completely fine but fainted twice while running in the forest 4 days ago. When he was back he just got on his feet and continued running like nothing happened. Since then theres no symptoms but Im still worried it might happen again.
On auscultation I couldnt detect any murmurs or abnormal sounds, but the heart rate increases sometimes very sudden for several seconds and goes back to normal.
Maybe you have some ideas?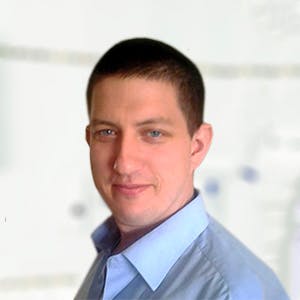 3320
Recommendations
There are a few different causes of fainting in dogs including dilated cardiomyopathy, heart arrhythmias, narcolepsy, brain inflammation, brain tumours, side effects of some medications or low blood pressure; approximately 65% of fainting episodes are heart related. With Kalou being a Doberman, there is a 44% chance (according to one study) of him having dilated cardiomyopathy; there may or may not be sounds during auscultation, but an x-ray of his chest would show heart enlargement. Also, an ECG would be a useful diagnosis tool to look for any other heart irregularities including blocks, arrhythmias and fibrillation. Regards Dr Callum Turner DVM
what is the reason when the dog suddenly fell abruptly after urinate and then suddenly he stood as if nothing happened, one time I noticed blood in his mouth as he bit his tongue . Please help me , what is the cause of it ? I'm just worried for my vet.
Add a comment to Kalou's experience
Was this experience helpful?
Malcolm
Shih Tzu
12 Years
0 found helpful
I have a 12 yr old shih tzu who has suddenly started having episodes and was wondering if it could be congestive heart failure. He also has a skin condition and was recently treated for worms. He has very little physical activity.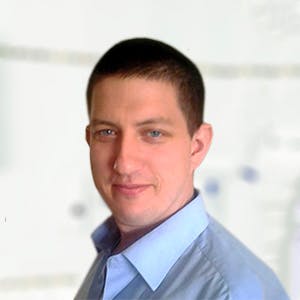 3320
Recommendations
Coughing is usually the first symptom of congestive heart failure along with lethargy and a loss of appetite; the yelping and falling back may be due to pain from numerous causes. Taking Malcolm to his Veterinarian for an examination (auscultation and x-rays would be the basic examination) would be best to give you a diagnosis and for your Veterinarian to discuss treatment with you. Regards Dr Callum Turner DVM
there's nothing you could have done I am going through the same thing with my 13 year old Jack Russell that breaks my heart she is on different medicines but they said it's just to make her comfortable she she is in congestive heart failure I really wanted to know but now I don't cuz there's nothing I can do for her except for a make her comfortable my heart goes out to you
Yesterday I came home an found my 10 year old 3 pd yorkie dead on the floor. She has had a cough when she would get excited. Out of the blues one night she got upset barking an just fell over her legs got still. I picked her up an she came out of it an was ok again. Few days later I found her dead. My heart breaks because I didn't get time to get her to a vet an find whst caused the fainting. Or the coughing. We were at the very aweek ago exam said her heart sounded good. Her coat shined an eyes clear just if she got upset but she didn't have an appetite those last 3 or 4 days Pryor to her death. This,was all so sudden. I'm looking for answers an heart broken.
Add a comment to Malcolm 's experience
Was this experience helpful?
Tiny
Chihuahua
13 Years
0 found helpful
Has Symptoms
heavy and frequent sleeping
My dog fainted shortly after eating some chicken. That's what I believe happened because I looked over and she was passed out on the ground laying on her side. Her eyes were closed and she was making a soft whimpering noise. I called her name several times and she was unresponsive to me. She opened her eyes about 15 seconds later. She couldn't get up because her legs gave out on her. What could be the cause? I know she is old, but I am really concerned.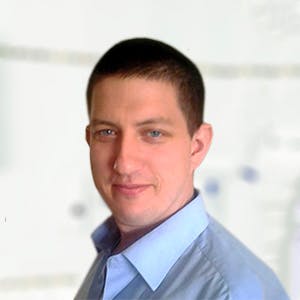 3320
Recommendations
There are numerous different conditions which may be affecting Tiny which may be connected to eating (postprandial hypotension) and other conditions like heart conditions, neurological disorders, hormonal, metabolic etc… I cannot really suggest anything without examining Tiny, it would be best to have a neurological examination and blood tests with your Veterinarian. Regards Dr Callum Turner DVM
Add a comment to Tiny's experience
Was this experience helpful?
Lexy
Maltese
13 Years
0 found helpful
Lexy, my 13 year old Maltese had 2 fainting episodes today. She was previously diagnosed with a Grade 5 heart murmur (?) and tracheal collapse. Prior to both episodes she was coughing. Veterinarian prescribed Vetmedin 1.25 - 1 tablet in morning and 1/2 tablet in evening. I understand that this is to allow the heart to beat stronger thereby improving blood flow.

My question is: should another of these episodes happen, what should I do right at that time? She was completely limp and unresponsive both times. I picked her up, kept gently shaking her, calling her name. Is there anything else I should do?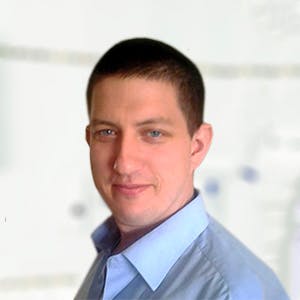 3320
Recommendations
It can be distressing when you see your loved one go limp after a coughing fit; this would be due to the lack of oxygen to the brain causing Lexy to pass out, which stops her coughing so she can start breathing normally again. Without treating the tracheal collapse (which may not be desireable in an older dog) or respiratory infection if present, there isn't really much to do. Supplemental oxygen after an episode may help but the procurement of equipment make it prohibitive. Regards Dr Callum Turner DVM
Add a comment to Lexy's experience
Was this experience helpful?
Angel
Jack Russell Terrier
11 Years
0 found helpful
I have an 11 year old Jack Russell Terrier who fell over stiff a couple days ago after coughing and now is breathing rapidly (34 breaths per minute). She is at the worst at night. She was diagnosed with a stage 3 heart murmur 6 months ago. Could this be her heart failing?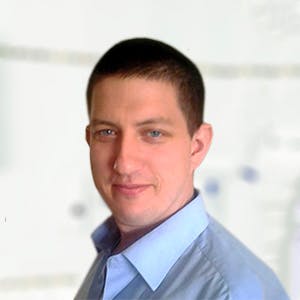 3320
Recommendations
Fainting has two main causes; neurological problems or not enough blood circulation to the brain usually due to low cardiac output, if Angel's heart doesn't supply enough oxygenated blood to the brain she may faint and recover afterwards. The physiological resting respiratory rate in dogs is between 18-34 putting Angel at the top of the normal physiological range. Whilst fainting isn't a direct sign of heart failure, it maybe a sign of heart failure in smaller breed dogs like Jack Russell Terriers with chronic valve disease. I would recommend visiting your Veterinarian to have a look at Angel (an echocardiogram would be useful in the diagnosis) as medical management may help to reduce the work load on the heart. Regards Dr Callum Turner DVM
Add a comment to Angel's experience
Was this experience helpful?
Bandit
Boxer
1 Year
1 found helpful
my dog got really excited and just fell over stiff. got back up in a few minutes totally fine but seemed startled.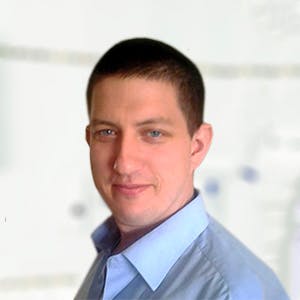 3320
Recommendations
It sounds like Bandit may have narcolepsy; it can occur when a dog gets over excited they just collapse to the floor and then get up like nothing happened; it can be misdiagnosed as a seizure, but seizures are usually violent episodes with shaking, incontinence etc… There is no treatment for narcolepsy, but it is harmless and doesn't progress in severity. Visit your Veterinarian for a neurological exam to ensure that nothing more sinister is occurring. Please check the link below. Regards Dr Callum Turner DVM
https://www.vetary.com/dog/condition/narcolepsy-and-cataplexy
We have a 6 year old greyhound that faints after she gets excited. Plays or gets excited that people came over then gets a scared look to her and stiffns up, eyes bulge a bit and becomes unresponsive. After a few minutes she comes around as if to say what happened and goes about her business. Crazy thing is it always happens in 2. The first episode happens and she just gets comfortable and calms down after coming out of the first and it happens again but doesn't last as long as the first.
There can be months in between episodes or they happen days apart. We had her checked by the cardiologist and she received a clean bill of health so we were told it's probably neurological and to explore that road.
Add a comment to Bandit's experience
Was this experience helpful?