What are Fish Allergies?
Dog food companies are constantly producing new flavors of dog food. One thing that doesn't change as frequently, however, is the main protein source within the food. Many dogs are allergic to beef and chicken which results in many people serving their dog a food with fish as the main protein source instead. Since more dogs are receiving fish in their diets, it is only the natural progression of things that more and more dogs are being diagnosed with an allergy to fish. It is still rare to have a dog with a fish allergy, but it is becoming more common by the day. If your dog is constantly scratching, licking, or getting an ear infection repeatedly, you might want to consider the possibility of it being caused by a food allergy. If it is discovered fish is the culprit, as soon as you remove it from your dog's diet, he should recover very smoothly and all symptoms of allergies should stop once it is out of his system.
Many dog foods have fish as their main protein source or as an ingredient of some sort. If you have your dog on a diet containing fish and he is acting abnormally or suffering allergy-like symptoms, be sure to consult with your veterinarian.
Book First Walk Free!
Symptoms of Fish Allergies in Dogs
Symptoms of fish allergies in dogs may appear quickly once he starts eating a diet consisting of it, but in other cases the allergy may take months or years to develop. Symptoms of fish allergies may include
Itchy skin
Skin infection
Ear infection
Obsessive chewing/licking of feet
Loss of hair
Hives
Runny nose
Runny eyes
Vomiting
Diarrhea
Anaphylactic shock
A life-threatening allergic reaction such as anaphylactic shock is rare but possible. If the allergy is severe enough, your dog will go into anaphylactic shock immediately after ingestion. If this happens, it is a medical emergency and your dog needs to be seen by a veterinarian immediately.
Types
The terms 'fish' and 'fish derivatives' found on dog food labels are very broad. These terms come with a lot of criticism, but it does not mean that the quality is bad. The terms can vary due to certain countries having laws and customs that may not allow something more specific.
In other cases, using a broad term allows the species of fish in the food to be altered without having to change the bag. As seasons change and overfishing occurs, dog food companies may change the species of fish they are using in their food, but since it is listed as 'fish' they do not have to change the bag.
Causes of Fish Allergies in Dogs
If your dog has allergies, it is his body's way of protecting itself from something it thinks will harm it. While the item in question is actually harmless, the body doesn't recognize it as such. The body finds it dangerous and mounts a protective response to the threat. Your dog's body produces an immune response to the fish ingredient. This allergic response may develop quickly or may develop over a period of years. Many food-related allergies happen after the dog suffers from an infection involving the stomach or intestines.
Since many dogs have allergies to other protein sources such as beef and chicken, fish is becoming one of the more popular protein sources in dog foods. As a result, more dogs are developing an allergy to fish which means one less protein source you can safely feed your dog. However, there are some foods that specify the species of fish they are using. By feeding your dog one of these foods, you know exactly what you are feeding him, and if he develops an allergy to one specific fish, you can still try him on another if needed.
Diagnosis of Fish Allergies in Dogs
Intradermal skin testing for food allergies may not give an accurate diagnosis in every dog. This test can give false positive and false negative results. In a false positive situation, despite the fact the dog is not allergic to the food when ingested it results in a positive allergic skin response. As for a false negative, some food allergies produce a delayed result of a positive allergic reaction. This causes the veterinarian to believe your dog is not allergic to the allergen since she didn't see a skin response, but in reality, he is allergic to it. Another way the test can result in a false negative would be when the allergic response is localized. For example, if your dog is allergic to an fish but the symptom only manifests as a runny nose, this means the antibodies to the allergen are located only in the nose. Since the allergens antibodies are localized in the nose and not the entire body, there are no antibodies in the bloodstream to cause a reaction throughout the rest of the body, including the skin.
Bicom testing is another method of determining a fish allergy in your dog. Bicom testing is also known as bioresonance. This method believes every being and substance in the world emits its own electromagnetic wave. The veterinarian takes a blood sample from your dog and tests different food items and substances to see if it has a 'good', 'neutral' or 'bad' response. If the response is 'bad', the item being tested causes your dog's blood wavelength to become stressed. Stressed blood leads to a stressed body and therefore an allergic reaction. If the response is 'good', then the item puts out a wavelength that is compatible with your dog's blood which means no adverse reactions should occur. If it is 'neutral', the item being tested does not put out a wavelength that alters that of your dog.
Bicom testing is not commonly seen in veterinary practices because it is considered an 'alternative' medicine. Many holistic veterinarians use the Bicom testing with an extremely high success rate, but other veterinarians believe this method does not work. If you look up Bicom testing, some methods are potentially used to 'retrain' the body's electromagnetic waves to relearn the allergen does not actually pose a threat and should, therefore stop producing an allergic response. Other veterinary practitioners typically use it to find out if your dog is compatible with the food or not. If it is not good for your dog, then you simply remove that food from his diet and the allergic symptoms should stop. How you feed the fish to your dog is how you test it. For example, if you grill salmon for him, you prepare the fish accordingly and test it. If you bake tilapia for him, then you bake it and test it that way. By testing it in its prepared form, you are able to get a more reliable result.
As you can see, when it comes to diagnosis of fish allergies in dogs there are very few diagnostic tests you can run. A dietary trial is the most frequently used method. In a dietary trial, you have to feed your dog a novel diet, meaning you feed him a diet without any fish ingredients whatsoever. During this trial, you cannot give any type of treats containing fish or fish flavored medications as it can affect the results. You have to feed your dog the novel diet for at least 90 days before you can get a reliable diagnostic. After the 90 days, if resolution of the allergic symptoms occurs, you then must reintroduce fish to his diet. If a relapse in allergy symptoms occurs once the fish is reintroduced, then you know the source. If symptoms do not return with the reintroduction of fish, then it was a source other than the fish your dog was reacting to.
Treatment of Fish Allergies in Dogs
Strict control of the diet is the best treatment of fish related allergies. It can be a long, discouraging process, but once you discover the source of allergen and are able to successfully remove it from his diet, you and your dog will both be better off. Removing fish completely will also help avoid chronic infections. If the allergen remains in your dog's food, it will continue to weaken his immune system over time. This leads to long-term and recurring issues. Not only will you both be miserable, but it may also result in much additional veterinary care expense.
Some veterinarians will prescribe a medication to help with the itching your dog may be suffering from. This medication will help for a while, but in reality it is only masking the symptom, not curing it. If you do not remove the source of the itching, you will have to continue to give the prescription and possibly continuously increase the dose as time goes on. If your dog has a more serious reaction to the fish, such as respiratory issues or anaphylactic shock, seek veterinary care immediately.
Recovery of Fish Allergies in Dogs
Once you remove fish from your dog's diet, the symptoms should subside in time. It will take at least thirty days to get out of his system before you seen any serious improvements. If your dog has a serious reaction, such as anaphylactic shock, the sooner you seek veterinary care, the better off he will be. If you do not get him veterinary care, he may die.
Since fish is still considered a 'new' protein source, not many dogs are allergic to it yet. If you suspect your dog is one of the few allergic to it, discuss it with your veterinarian. The two of you will come up with a diet plan suitable to your lifestyle and his dietary needs.
Fish Allergies Questions and Advice from Veterinary Professionals
Reese
Pit bull
6 Years
0 found helpful
Has Symptoms
rash, dandruff, ear infections,
I am going through food trials for my dog. He is between 5 and 7 years old, 55 pound pittbull. So far he is allergic to peas, peanut butter, and chicken. He had no reaction to lamb, pork, and cheese. I want to test fish next and I was wondering if the proteins that are in Tuna are the same as in sardines or salmon, mackerel, etc. In other words, if he is fine with one type of fish, is it likely that he would tolerate another type of fish or do I have to test each type separately? I am looking to be able to make home made food for him since the Science Diet's ZD food is $100 a month!
I am also looking for zd alternative. So far, not so good. Natural balance limited diet chicken. Itchy , scabby and hair loss. Trying fish. Getting worse. Please help 😂😩
Add a comment to Reese's experience
Was this experience helpful?
Theon
French Bulldog
1 Year
0 found helpful
Theon has always had some itching and redness on his belly, groin and underarm area. A gentleman that owns a pet store told me that since he is a "pink skinned" dog, I need to feed him a diet that will help cool his skin. So I switched him over to Zignature's Whitefish Diet. He was eating Pure Balance Venison & Beef Diet. Recently, his itching and scratching has worsened. His underside is so red. He goes out in the yard and drags himself across the yard to itch himself. He also drags in the house, on my small carpet. I also have pet ducks in my backyard and I've caught him eating their poop and the catfish pellets that I feed them. I was afraid he was allergic to the whitefish so I switched his diet, again, to a chicken and sweet potato diet. I really don't know what to do for him.
I have a light skinned dog. She has allergies to many foods. She is allergic to chicken, fish, pork and beef. I would suggest feeding your dog a food with a novel protein source such as kangaroo or venison, maybe rabbit. Also read, read, read when it comes to ingredients in the dog food. Most times companies put chicken, lamb, chicken fat and fish oil in dog food which can cause an allergic reaction. I feed my girl Zignature Kangaroo, also Canidae Pure has a great line of limited ingredient foods. It has only a few main ingredients. Look for food that are limited ingredient so you can zero in on the potential allergy easier.
Sorry, autocorrect strikes again. It should say with our GSD, not worn out GSD 😏😅
We've had similar symptoms worn out GSD. We found the "yeast starvation" diet is the only thing that has worked. His fur is growing back under his arms and on his tummy and his sores on his tummy, chest, and around his nose and mouth are at long last healing. Healing started almost immediately and we noticed his scratching reduced within 24 hours. His diet is chicken, eggs, with a teaspoon each of cider vinegar, extra virgin olive oil and organic coconut oil. I comb him twice a day to get rid of the slough that formed on the sores as they dried up. When he's healed, then we'll start introducing more foods but he won't get dairy or fish. Good luck with your boy.
Add a comment to Theon's experience
Was this experience helpful?
Jack
Mastiff
3 Years
0 found helpful
We adopted Jack a now 100lb 3year mastiff/lab mix at 10 months. He had a urinary tract infection but otherwise healty. From the time we brought him home he had vomiting and diarrhea on a frequent basis. We figured it was from all the changes in his life, infection etc. Well 3 years later and thousands in vet bills later we have a definite fish allergy. At one point Jack was down to 60ish pounds we thought we were going to lose him. If jack injests fish he literly projectile vomits within 20 minutes then has diarrhea for the next few days. Never seen a dog projectile vomit until Jack! Just recently we were dog sitting and thier food had fish in it. We were incredibly careful to feed separate, separate bowls, etc. To ensure Jack did not injest. 2nd day in of the visiting dogs stay Jack start projectile vomiting. We were very confident that he did not injest any of the others dog food. We were so worried that maybe he now has a different allergy or something else going on. The mom of the visiting dog talked to her friend who is in vet school and he asked if they are all drinking from the same water bowl. YES! Didnt even dawn on us about the transfer in the water bowl. Cleaned all bowls, separated water bowls to and vomiting stopped!! We also put all the communical toys away just in case. Thought I would share as we felt so bad for our Jack!
Add a comment to Jack's experience
Was this experience helpful?
Andy
Vizsla/retriever
5 Months
1 found helpful
I have a 5 month old vizsla/retriever mix. She's been having super itchy skin and scratching to the point where it started bleeding a few times, and she's loosing hair in those spots. The vet said her breed is prone to allergies and to give her benadryl. She has had salmon in her food ( either in her kibble as one of the protein source, or salmon oil), and then yesterday she got some salmon jerky which is causing her to itch worse than ever. She doesn't seem to have any other symptoms so far apart from scratching around her ears, legs, and paws and red eyes.
Is she too young to develop food allergy? At what age do puppies develop allergies?
Should I try taking salmon completely out of her diet and see if that fixes it?
Add a comment to Andy's experience
Was this experience helpful?
Skye
Labrador Retriever
7 Months
1 found helpful
If your dog is highly allergic to salmon does that mean they will react to foods with salmon oil in them? The food has duck or bison as the main ingredient but does list salmon oil.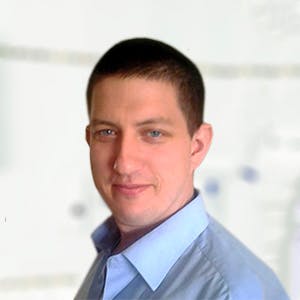 3320
Recommendations
It doesn't necessarily mean that the salmon oil will cause an allergic response but it is highly likely, it depends on what exactly Skye is allergic to within salmon (protein, fats etc…). I would stay on the side of caution and try to get a sample to try as a single meal to see if there is any reaction before making a full purchase but I would look for alternatives. Regards Dr Callum Turner DVM
Add a comment to Skye's experience
Was this experience helpful?
Jude
Samoyed
8 Years
0 found helpful
Has Symptoms
colitis, vomiting, diarreha
I believe my dog is allergic to fish. He has been diagnosed by my vet with colitis. They have found no underlying causes. So we are looking at food allergies. I suspect fish. If my dog is allergic to fish, does that mean supplements that contain shrimp should not be given?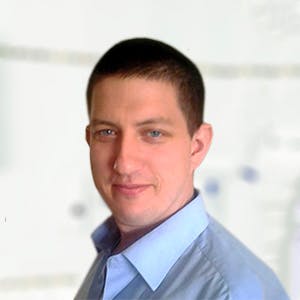 3320
Recommendations
Allergies to fish (finfish) and shrimp (shellfish) are not the same, whilst it is possible to be allergic to both being allergic to one doesn't mean an allergy to both. However, for omega 3 supplements and others there are vegan alternatives for pets from algae and kelp. Regards Dr Callum Turner DVM
Add a comment to Jude's experience
Was this experience helpful?
Otis
English Bulldog
12 Years
0 found helpful
My dog if he eats now either too much to fast or sometimes a little bit at a time, he will have either a seizure or have to poop and vomit right after he eats. He is on seizure medicine and allergy medicine. Just trying to rule out why he is still reacting to his food. He has been tested for any tumors, everything was found good.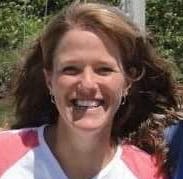 1611
Recommendations
If this new problem seems to be happening after Otis either eats too much, too fast, or a little bit at a time, I'm not sure that it is related to his food. It might be a good idea to have his drug levels checked for his seizure medication and make sure that they are in the right range. It would also be a good idea for him to have an examination at the same time to see why the vomiting and diarrhea might be happening.
Add a comment to Otis's experience
Was this experience helpful?
Mylo
Boston Terrier
8 Months
0 found helpful
My dog started allergies at four months of age. Rash on neck and all hot spots and smells of fungus in those areas. Thought it was chicken. Removed it from his diet and gave Vanectyl to help skin heal. After treatment, symptoms started again. Removed soy, corn and gluten. Started Vanectyl again. Symptoms reappeared within a day after treatment. Vet recommended bland diet of fish, sweet potatoes and rice and another dose of Vanectyl to help skin heal. Symptoms reappeared again after treatment. Vet prescribed Apoquel. Skin has healed except for side of mouth that is still red and very itchy and there is still moderate itching.Is it possible that he is a fish allergy?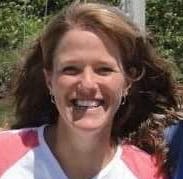 1611
Recommendations
Food allergies don't typically respond to steroids, and since his itching did seem to respond, it seems more likely that he has an environmental allergy, rather than a food allergy. I'm not sure how long he has been on the Apoquel, but it may just be taking longer to completely resolve. It might be a good idea to have allergy testing done for Mylo and try to desensitize him to his allergens. Your veterinarian can discuss this in more detail with you.
Add a comment to Mylo's experience
Was this experience helpful?
Teddy
Labrador Retriever
6 Months
0 found helpful
I've been feeding Teddy Zignature Whitefish formula since I brought him home at 8 weeks. He's now 6 months. He has been having soft stools/diarrhea on and off for almost this whole time. Now I'm reading that a food allergy can cause runny eyes and itchiness as well which I've noticed him having over the last couple of months. I've brought him to the vet to have these symptoms checked out and his stools tested and they tell me he's ok. They did give me a medication to treat the soft BM which helped while he was on it (Indont remember what the medication was called.) I hunk I need to start experimenting with a different protein or brand but I don't know what I should try first. Thanks for any advice you can offer!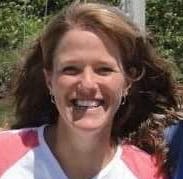 1611
Recommendations
While food allergies do occur in younger dogs, they are far less common than environmental allergies, parasites, and other conditions. It can be difficult to determine what a dog is allergic to, and it would be best to talk with your veterinarian to make sure that you are going down the right road before starting to experiment with diet changes. You want to make sure that Teddy is on a large breed puppy food to help his joints and bones develop normally. I hope that all goes well for him.
Add a comment to Teddy's experience
Was this experience helpful?
Jillie
Lab mix
3 Years
0 found helpful
We have a rescue lab mix that's overweight, she should be 55-60 pounds and she's around 66. She is currently eating Purina One SmartBlend Chicken & Rice. Started looking at weight management foods and tried Nutrisource Weight Management grain free. It includes whitefish meal and menhaden fish meal. First time we introduced it was a Wednesday night or Thursday morning. By Thursday night she had a pancake batter consistency green vomit.(sorry for gross tmi). Fed her plain boiled chicken and noodles that night. It seemed to be a fluke, thought maybe she got into something outside. Today (Sunday morning) she had the same green vomit although it was a little more watery. She was then fed plain boiled chicken & noodles again. She had gotten a small amount of the Nutrisource with Saturday breakfast. She has not been allergy tested by a vet. However, based on the above description, to you think it's safe to assume she's at least sensitive to fish?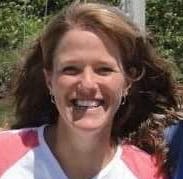 1611
Recommendations
Thank you for your email. I'd say, based on what you're describing, that she does not tolerate that food very well, but I would't say that she is sensitive to fish, necessarily. Once her stomach is settled again, you might want to try a similar brand weight control food - if she was eating the Purina One, you might try a Purina weight control diet and see how she tolerates that, as it will have more similar ingredients. Make sure that you blend the new food in with her old food slowly over a few days so that she doesn't develop diarrhea from the diet change. If she continues to have problems with a different food, your veterinarian may be able to recommend a weight loss diet that she will tolerate. I hope that everything goes well for her!
Add a comment to Jillie's experience
Was this experience helpful?
Buddy
Chiuwa and pomeranian
6 Years
0 found helpful
Has Symptoms
Itching, itching ears, and his eyes
I think my dog has an allergy to salmon.He has been on salmon dog food for about 3 years. He also can't have chicken. I don't know what protien based dog food I should try. He is currently eating Zignature limited ingredients salmon. Before that I had him eating natural balance limited ingredients salmon and sweet potato. I recently changed him to the Zignature and he's itching more ,itching his ears and his eyes seem irritated as well. It's frusrating!! Any suggestions would be appreciated!!!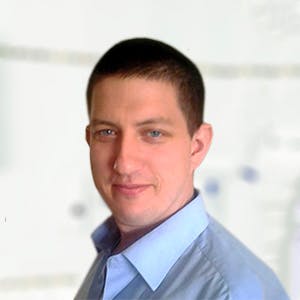 3320
Recommendations
If Buddy had no issues with the Natural Balance Salmon and Sweet Potato but started to have issues after switching to the Zignature Salmon food, it may be another ingredient in the Zignature food which Buddy is having a reaction to. You should switch Buddy back to the Natural Balance Salmon and Sweet Potato for a few weeks to see if there is any improvement in the symptoms being presented, unfortunately it may take a while for the allergens to leave his system. Regards Dr Callum Turner DVM
Add a comment to Buddy's experience
Was this experience helpful?
Dakota
Golden Retreiver
14 Years
0 found helpful
Recently experiencing severe dry skin, hair loss, discolouration of skin in those areas, runny nose, sometimes bloody nose(not severe, not often), licking paws, itchy.

Gave him a dry skin medicated shampoo, and I'm spraying his spots with anti itch lotion, but its still itchy and dry.

Recently started giving him Salmon oil for his joints, symptoms started around this time but so did the cold weather. Can they be related? Stopping the salmon oil, but what else can I do?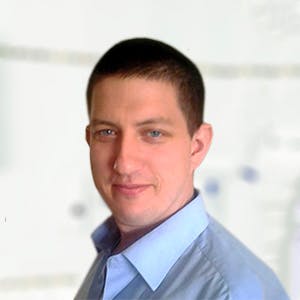 3320
Recommendations
Apart from stopping the salmon oil and giving supportive care, there is little else you can do until the allergen works its way out of Dakota's system. There are other types of omega oils (if you're looking for those) which are plant derived which may be more suitable for Dakota given the reaction to the salmon oil. Regards Dr Callum Turner DVM
Add a comment to Dakota's experience
Was this experience helpful?
Tanner
Chihuahua
4 Years
1 found helpful
My dog was allergy tested and one of the many things he is allergic to is fish and salmon. I see a lot of food that has either fish oil or salmon oil as part of their ingredient list. i'm assuming that even though fish or salmon is not the main ingredient (for example - chicken or duck flavor), the oil that is in the food could affect him as well? Is this correct?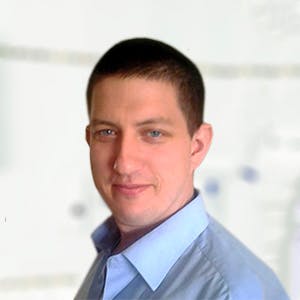 3320
Recommendations
If there is fish derived oil in the dog food, it should be disclosed as the source of the oil; there are vegan alternatives for some fish oils that some manufacturers are using instead of fish based oils. It would be best to call the consumer helpline of the food manufacturer that you are considering buying and asking for them to confirm the source of oils etc… in their products if it isn't mentioned on the label. Regards Dr Callum Turner DVM
Thank you so much for your quick response! This is very helpful!
Add a comment to Tanner's experience
Was this experience helpful?
Otto
Dashchund
3 Years
2 found helpful
My dog has been diagnosed with a fish allergy. How can I supplement this when he is on a raw diet. He is also allergic to soy, wheat, milk and eggs. I can manage these well but the lack of oil concerns me. He is also reactive to house dust mites and storage mites!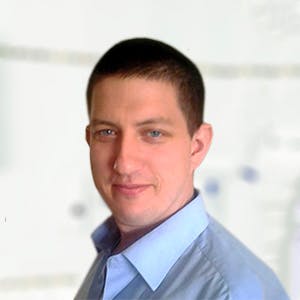 3320
Recommendations
Having a dog with many different food sensitivities can be difficult to manage, I always try to steer people towards balanced commercial diets which offer complete nutrition; Hills Z/D diet contains chicken as it's only protein source and contains maize starch which Otto may tolerate. You may continue to feed a raw diet using chicken as a protein source (if tolerated) and if you are looking for some omega 3 oil, there are plant derived alternatives that you may try like Resolution 3 by Arcanatura (link below - french language only). Regards Dr Callum Turner DVM www.arcanatura.fr/resolution-3-2/
Add a comment to Otto's experience
Was this experience helpful?