What is Black Walnut Poisoning?
Poisoning of canines and horses by the black walnut is well documented. Though it is most commonly thought that the nut, when subjected to mold, is the toxic component of the tree studies have shown that eating wood from the black walnut tree can cause poisoning in dogs as well. Horses exposed to black walnut shavings may develop laminitis (an inflammatory condition in the hoof wall) which causes lameness and pain in as little as 8 hours of exposure. Ponies may suffer from respiratory difficulties when exposed.
Canines who ingest moldy husks and nuts from the black walnut tree are in particular danger because the mold is a potent fungal neurotoxin. Tremors and seizures are seen at the height of the poisoning. Aggressive treatment is required with black walnut poisoning in dogs.
The black walnut tree is known for the beautiful quality wood it produces, and the tree is grown and harvested for its premium hardwood. The black walnut tree is native in many areas of North America and also produces an edible nut. Pet owners need to be aware of the dangers of this tree; ingestion of the wood or of the nuts and shells can result in a lethal toxicity to canines.
Book First Walk Free!
Symptoms of Black Walnut Poisoning in Dogs
The black walnut tree is thought to be one of the top 5 trees poisonous to large animals. Horses can experience sweating, fever, colic, and lameness when black walnut shavings are used in their stalls. Dogs may show the following symptoms after ingestion of the black walnut wood or nut.
Panting
Restlessness
Excess salivation
Vomiting
Incoordination
Tremors in the muscles
Fever
Hyperresponsiveness to stimuli
Seizures
Liver damage (signs could be jaundice, abdominal pain, and fatigue)
Death
Types
Toxicity can result from ingestion of the wood, nut, husks, and shells. Typically it is thought that the main source of poison is the mold that develops after a rainy period. The walnuts may appear to be in a state of decomposition and are black or brown in color.
Causes of Black Walnut Poisoning in Dogs
The black walnut tree is of the scientific family Juglandaceae and is also known as Juglans nigra
The husks of the walnuts found on the ground and consumed by dogs contain the mycotoxin Penitrem A
This toxin is produced by the mold penicillium
Bread and cheese also produce this mold
Neurologic and musculoskeletal signs may be seen
Buried walnuts can become available for consumption by dogs at any time of year but spring is thought to be the most problematic time
Black walnut mold is common in shady, wet areas
Diagnosis of Black Walnut Poisoning in Dogs
Raking up the area under the tree is a good way to avoid the ingestion of the walnut by your dog. However, the tree is common in many areas all over North America, including parks where you and your canine companion may take walks. If you see that your dog has ingested wood from the black walnut tree, or are aware that he has eaten the walnuts that have fallen from the tree, be sure to bring a specimen to the veterinary clinic. Having a plant or nut to identify is helpful to the veterinarian as symptoms of other poisonings (such as chocolate or pesticides) can be similar in presentation. Do not wait for symptoms to appear as a lethal toxicity is highly possible, particularly if the nuts and husks are brown or black in color.
The veterinarian may confirm the diagnosis based on clinical signs and plant identification. If your pet is vomiting, analysis of the vomitus and stomach contents will aid in the diagnosis. A urinalysis may indicate if the liver or kidneys have been affected; blood tests will not add to the diagnosis but can provide baseline markers for the treatment.
Treatment of Black Walnut Poisoning in Dogs
Treatment of black walnut poisoning in your pet will depend on how much of the wood or moldy nut was consumed, and how much time lapsed between the exposure and the clinical appointment. Early intervention is key to a timely recovery. Elimination of the toxin as soon as possible is essential. Your dog will be admitted to the hospital in order to facilitate removal of the poison from the body, and to give supportive treatment.
Gastric Lavage
This is a procedure whereby the stomach is flushed with fluids in order to remove any remaining nuts or plant material from the body, Activated charcoal is administered after the procedure to bind any remaining toxins.
Intravenous Fluids
Giving fluids by intravenous will also help the organs of the body to flush the poison from the system. With the aid of extra liquids provided by the intravenous, the kidneys and liver can resume proper function. Medications needed to control seizures, and drugs to help pass the plant material through the body will be prescribed at this time as well. Balancing of the electrolytes and other health markers can be taken care of in this stage of the treatment.
Recovery of Black Walnut Poisoning in Dogs
Bothe fatality and recovery are recorded in black walnut poisoning in dogs. Recovery may take two to five days, and once home your dog will require additional care. Rest, a quiet place to recover, and support from all family members will be needed. Do not place expectations on your pet as he may need time to get back to normal. The poisoning by black walnut may leave him fatigued and depressed; patience and care on your part will help him in the recovery process. If at any time you are concerned about the rate of recovery, contact your veterinarian. A follow-up appointment will most likely be necessary so the veterinarian can assess the health of your dog.
If you have the black walnut on your property, strict adherence to a raking protocol should be followed on a daily basis. Block access to the area where the black walnut tree is located. If the black walnut is located in the area where you usually walk your dog, a change of exercise venue is a must.
Black Walnut Poisoning Questions and Advice from Veterinary Professionals
George
Cojack
8 Years
0 found helpful
We are about to move into a new home with a black walnut tree located in the fenced backyard. We believe we can effectively prevent the dog from chewing on branches and nuts (he's not generally one for chewing on things in the yard). My question is regarding his safety walking on the ground where we have cleaned up rotten shells/husks. Would stepping on a rotten husk we might have missed present a potential problem (he does like to put his led in his mouth)? Or might even walking on wet ground where these rotten husks have been cause a similar problem? Finally, he is a bit of a sniffer; as such, I have concerns with the inhalation of mold remnants from the rotten husks...just overall concerned that careful raking of the area and keeping those rotten things out of his mouth might not be enough. The yard is rather large and the tree does not appear to be particularly virulent in the number of nuts it produces. It will be easy to keep him away from the tree itself. Nevertheless, we want to be sure that taking appropriate "no chew" steps will be enough to reasonably assure his safety. Inhalation of spores and absorption of toxins through his paws are a concern... advice? Thanks!!
Add a comment to George's experience
Was this experience helpful?
Stig
English Bulldog
8 Years
1 found helpful
I have an English bulldog who is 7.5years old. He is currently producing excess fluid in his abdomen- very aggressively. The specialist we are going to is having trouble diagnosing him. We have many many mature black walnut trees in our yard. One of which I have caught my dogs from chewing on many times. It has a lump/growth at the bottom of the tree that they have chewed into through the outter bark and down into the wood. Also lots of sticks fall from these trees and they really love chewing sticks. Could this in anyway be related to my bulldogs ascites? We are waiting on some liver function tests results. But could this kind of poisoning cause liver damage without many of the other symptoms?
Add a comment to Stig's experience
Was this experience helpful?
Sheeba
Teacup chihu
18 Weeks
0 found helpful
My poor wittle teacup chihuahua almost died in my arms . She loves to chew on black walnuts shes just a baby. I never seen anything like it when she was having her violent seizures and foaming at the mouth. I know why now... I'm gonna need to police up.the entire yard
Add a comment to Sheeba's experience
Was this experience helpful?
Marley
Husky mix Lab
4 Months
1 found helpful
Hi my dog started to throw up brown thick saliva with a bit of chuncks in it. Shes done this 4 times now within 20 mins and then took a poo. It looked normal but very dark brown(almost black) but when i picked it up it was very wet. She is very sleepy and I am getting a bit worried. I have a black walnut tree in my backyard and I think its from those because she plays with them all the time.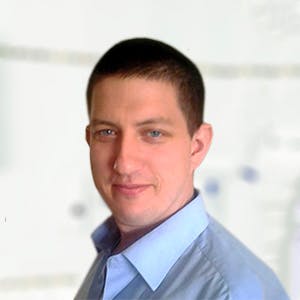 3320
Recommendations
Black walnut poisoning should always be considered if it is in Marley's environment; gastrointestinal symptoms like vomiting are usually first to present and may be followed by neurological symptoms or liver damage. If you suspect that Marley has consumed some black walnut, Veterinary attention is important with either clearance of the stomach and fluid therapy. Regards Dr Callum Turner DVM
Add a comment to Marley's experience
Was this experience helpful?
Scout
Cattle Shepherd
7 Months
0 found helpful
I noticed my dog walking around with the husk of a walnut in her mouth today. It's been about 6 hours and she seems fine. The only symptom could possibly be panting but she was playing g hard with her sibling so I'm assuming that was the reason for the panting. She seems to be twitching a little in her sleep but she usually does that a little, I'm not sure if it could be considered a tremor or not because I've never seen what a tremor looks like in a dog. I'm just a worried dog parent..how long after ingesting walnut hulls would she begin to show symptoms of walnut poisoning? How long after could she begin to show them?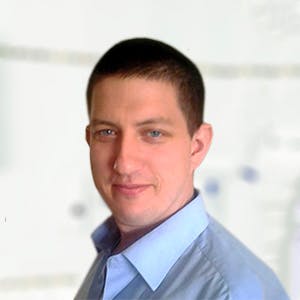 3320
Recommendations
Walnut husks generally become toxic to dogs due to the growth of a mold on the husk which is actually what causes the symptoms to present; symptoms are usually visible within a few hours of ingestion but if Scout was just carrying around the husk in his mouth then he may not of actually ingested any of the mold. You should keep a close eye on Scout and look for any symptoms listed on this page; twitching or tremors can be difficult to distinguish especially if Scout is a twitcher normally whilst sleeping. If you notice anything else concerning or altered behaviour call your Veterinarian. Regards Dr Callum Turner DVM
My dog just had a seizure and was having trouble walking. She also threw up. I didn't see any black walnut in her vomit but she did throw up them before. The vet ran a basic blood test and told us that they think it's not the black walnut. However this page says that a blood test would not tell if she is poisoned or not? They gave her anti seasure medicine and that was it. Anything I should watch for?
My golden retriever died 2 hours after she ate rotten walnuts in our garden. The veterinary couldn't save her.
Add a comment to Scout's experience
Was this experience helpful?
Tula
Coton de Tulear
4 Months
0 found helpful
I've heard of using black walnut to help get rid of giardia in dogs. My 4 month old puppy is now going to be on her 3rd round of medicine to get rid of this stubborn giardia but I would like to give her something else in addition to knock this icky parasite out once and for all. She is 5lbs right and and from my research, they say one drop of liquid black walnut per 10lbs of dog. Do you have any recommendations? Is there a risk of her getting black walnut poisoning from using the liquid black walnut?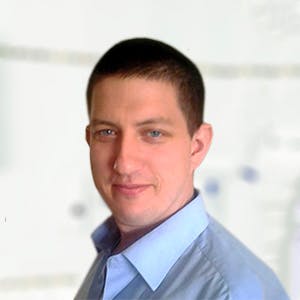 3320
Recommendations
The extract of any plant or product can be dangerous and the concentration of the product you're using needs to be taken into account as two products of black walnut liquid may have differing concentrations so only use products intended to be used on animals which have a dosage chart. True black walnut poisoning comes from the mold that grows on the husks of the black walnut not the black walnut itself. Before using any product you should check with your Veterinarian as other 'added' ingredients in human preparations can be toxic for dogs. Regards Dr Callum Turner DVM https://wagwalking.com/treatment/natural-giardiasis-remedies
Add a comment to Tula's experience
Was this experience helpful?
jake
white lab
5years
1 found helpful
our yard is full of black walnut husks and small brances which he walks on. Sometimes he chews on the sticks and is always walking on the brown or black husks from the walnuts.Comes in house and chews hard and quite long on all his feet.one foot even shows some blood at times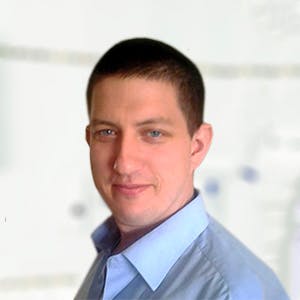 3320
Recommendations
It is the mold that grows on the black walnuts which is dangerous for dogs, although it is possible that walking on the husks may cause irritation to the paws which is causing Jake to chew on them. You should try to clean up the debris from black walnut (husks, branches etc…) and clean Jakes paws to remove any dirt and to look for any injury; keep him under observation for a day or two and see how he goes, if you have further concerns have your Veterinarian check him out. Regards Dr Callum Turner DVM
Hello.
I am a researcher and I have devoted much of my life to formulate the 'Biomass Pathogenesis Theory', which describes a theory relating plant distributions to disease states. We have a dog that has suffered chronic health issues. One common unexplained aspect of this dog is that his feet have chronic sores. There are two Eastern Black Walnut trees in the yard. After applying an indepth study on this tree is has an allopathic toxin known as Jugalone that leaches into the ground. This substance is known to cause laminitis in horses. I think that this toxic substance is causing a problem with the feet of these dogs. Additionally, I think that the foot problem is just a small indicator of the true depth of the micro-toxicity demonstrated by this plant. This dog I have monitored now has a mastcell tumor. All the dogs that have lived at this residence have been rather unhealthy except the one that was not walked where the Eastern Black Walnut trees were located. Additionally, I have written a book, The Biomass Pathogenesis Theory, which describes many plant toxins and the association with human diseases. My recommendation would be to keep the animal, and the people, from being exposed to the soil where these trees reside.
Add a comment to jake's experience
Was this experience helpful?
Ruby
Pitchow
9 Months
2 found helpful
My dog licked a squished black walnut on the ground for only a second beforw i stopped her. This was only about 30 minuets ago and she has shown no signs of black walnut poisoning, but im still very worried about her. If she hasnt actually eaten it and only licked it for a moment, will she be okay? Also, about how long does it take for the first symptoms to appear.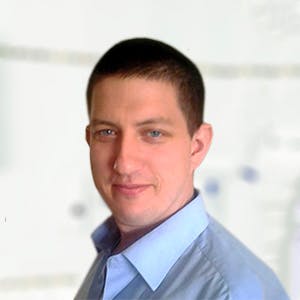 3320
Recommendations
If Ruby just licked the squashed black walnut she should be alright, just rinse her mouth out to be on the safe side; black walnuts are not poisonous themselves but it is a mold which grows on them which may cause symptoms of poisoning. Monitor her for the time being and if you notice any symptoms visit your Veterinarian. Regards Dr Callum Turner DVM
Laminitis is a disease that horses suffer after exposure to the Juglone toxin of the Eastern Black Walunt tree. The scientific name of the Eastern Black Walnut tree is Juglans nigra. This is the source of the toxicity, and it is known to be an allopathic toxin. It leaches in the ground, and can even cause plants growing hear the tree harm by complex biochemical pathways to gain an evolutionary advantage.
Add a comment to Ruby's experience
Was this experience helpful?
sunshine
Basset Hound
9 Years
1 found helpful
We have a rescued basset hound who is approximately 9 years old. She is heart worm free and we have been giving her Trifexis. I want to stop the Trifexis because to administer it to her I have to place it in the back of her throat and massage her throat until she swallows it. She is lethargic and has loss of appetite for several days afterwards. I visited a local pet store and was given Black Walnut as a heart worm preventive. She weighs around 46 lbs so they recommended 1/4 tsp 3 times a week in her food. Yesterday was her first dose and last evening she was panting a lot. She seemed fine this morning. What do you recommend for heart worm prevention?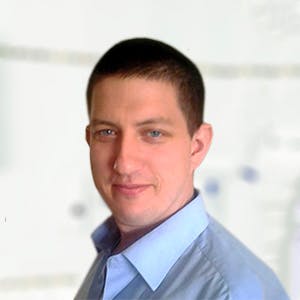 3320
Recommendations
Many owners are not comfortable with the method of administering tablets to their dogs and other alternatives which are herbal or plant based may not be as effective; for a simple one stop shop product, I would recommend selamectin which is found in the product Revolution which is effective for a range of internal and external parasites and it administered as a spot-on treatment (liquid). The prescribing information and other details may be found on the link below. Regards Dr Callum Turner DVM
www.revolution4dogs.com/images/revo-pi.pdf
Add a comment to sunshine's experience
Was this experience helpful?
Ruka
Bull/Staffie Terrier
5 Years
1 found helpful
My little girl is usually full of life and super energetic but has turned lethargic over the last two days. She has vomited several times, licks her lips like she has a dry mouth and lost her appetite completely. She is still drinking water but there is definitely something wrong with her.
We DO have black walnuts fall into our yard and I've seen her chewing on them in the yard. I immediately stop her but I'm thinking that she's been affected by them, especially after reading other people's accounts of their pet's toxicity. Please advise of treatment.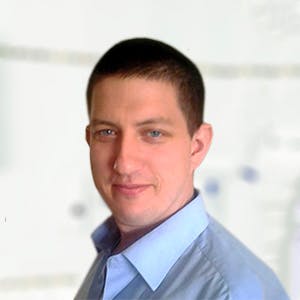 3320
Recommendations
Apart from inducing vomiting or a gastric lavage, there is only supportive care options available for black walnut poisoning; it is important to keep Ruka hydrated during this time. I would recommend visiting your Veterinarian as you are unsure whether the cause is the black walnuts since lethargy and dry mouth are vague symptoms at best. Regards Dr Callum Turner DVM
I have a 5 year old Pitt myself and recently removed a 30 plus year old fruit bearing walnut tree from the back yard. She too started chewing on them as a younger pup we would take them away from her then as she got older he started eating more and more of them. I talked with her vet and was told then it was "ok" and that was it. We didn't think much more about it but still kept the buts raked up and the area clean trying to at least limit the intake. This last year she managed to eat more than before and we noticed a little sluggishness and that was all. Then a few months ago I took her to a vet because she was sleeping a lot more and just over all not doing too well. She also developed this odd order and patches of extreme dry skin. This vet (different than the one before) found after in office testing she had a bacterial infection. My dog was placed on some meds and that was that. Now 3 months later we are back to the smell this time it is all over her body and it turns my stomach. She is STILL leaning or starts to fall to one side while standing or walking so she tends to sleep a lot or just lay around the house. She will put her head down and just look at the floor or wall like she is spaced out then just try to lay down as her legs are stiff at times like poles. Her nose is wet then extremely dry, her eyes are goopy all of the time, it looks like she is again having the bacterial infection which all of this is going to be checked out by the vet today I think it could all be linked to long term exposure to the walnut tree and her "sneaking" snacks or even the exposure to the leaves because they stink too and when there is mold on them after rain etc even snow we get lots of snow here it's a mess to deal with. After the removal of the tree I myself do not itch all of the time and can breath bettter so it was a family issue human and pup I think. If you leave the leaves on the ground, or the buts they will kill whatever is on the ground like grass or even weeds. When the buts are green they too are poisonous to humans , so bottom line for this family the walnut tree sucks and I hope and pray it is is not a slow death for my dog. I'm in tears even trying the comment.
Add a comment to Ruka's experience
Was this experience helpful?
Jemma
Boston Terrier
3 YEARS
0 found helpful
I believe my dog chewed up very little of a walnut hull. She took a normal bowel movement this morning, but noticed she was squating to poop and nothing came out. But just awhile ago she dribbled( diaharea) very small amount and had little slim in it. She is just laying around now, doesn't look like she is in any pain at all. What I was wondering is how much would she have to injest to get sick?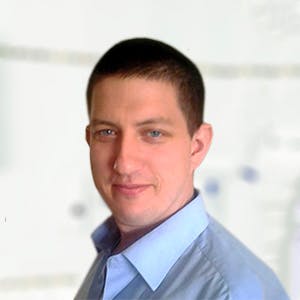 3320
Recommendations
It really depends on whether or not the walnut husk was moldy; the black walnut causes some gastrointestinal symptoms but it is when the walnut or the husk get mold that the serious symptoms present themselves. You should keep an eye on Jemma and try to prevent any future consumption of black walnut, if she is straining too much or you notice the symptoms on this page visit your Veterinarian immediately. Regards Dr Callum Turner DVM
Add a comment to Jemma's experience
Was this experience helpful?
Theo
Boston Terrier
8 Years
0 found helpful
Today our dog who is a half pug half Boston or a Bugg was out side we were playing and running around I was in the garage working and i kept hearing a crunch sound so i poked my head around the corner and he's eating walnuts that have fallen from the neighbors tree and it's been raining quite a bit. Well I went to our store and then came home two hours later and he's not acting right at all and I am a wood worker and know that walnut can be harmful so i don't know what to do wait it out until the morning and go to our local vet or take him to the animal hospital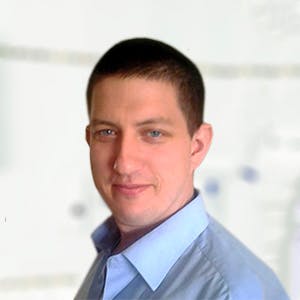 3320
Recommendations
Black walnut may cause some gastrointestinal issues, but the problem is if there is mold growing on the walnuts or husks; if it has been sometime, it would be best to visit your local Veterinarian and have his stomach decontaminated and for him to receive fluid therapy if required. Regards Dr Callum Turner DVM
Add a comment to Theo's experience
Was this experience helpful?
Glacier
Boxer
10 Months
0 found helpful
We have a boxer mix that was diagnosed with black walnut poisoning after chewing on sticks from the tree. He stayed with the emergency vet overnight and is now home. He was napping and very difficult to wake, similar to his behavior provoking the trip to the vet. I am nervous about continuing to give the muscle relaxer prescribed because of this. What exactly is the muscle relaxer given for in this situation? Would you recommend continuing this medication?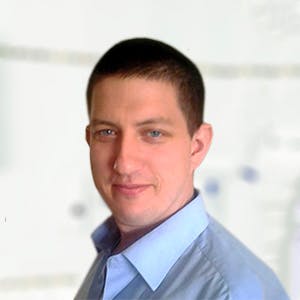 3320
Recommendations
Muscle relaxants are generally given in these cases to manage tremors which are a common symptom in black walnut poisoning; recovery can take a few days and Glacier may be groggy for a few more days after. I cannot recommend whether you should take Glacier off the muscle relaxants as he isn't under my duty of care but would recommend calling your Veterinarian to discuss his present condition. Regards Dr Callum Turner DVM
Add a comment to Glacier's experience
Was this experience helpful?
Ramona
Australian Shepherd
15 Weeks
0 found helpful
I have a puppy that almost died from consuming Black Walnut. She was nursed back to life with IV fluids and hand feedings after seeing the vet. She has in coordination. Will she always have this? She walks a little funny and some times she just falls down. But she is otherwise sweet, happy, and playful. It doesn't seem to bother her.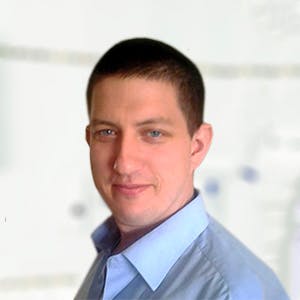 3320
Recommendations
Neurological symptoms from the consumption of black walnuts are usually due to a mold which grows on them which can lead to severe symptoms. Recovery can be slow, but is favourable in most cases but varies from case to case. The amount consumed and the presence of mold would have a bearing on overall recovery times. Regards Dr Callum Turner DVM
The title of this article specifies BLACK walnuts ... we have English walnuts here on our property and my sons dog ingested a moldy one and is showing all signs of this poisoning. She is at the hospital now and they are keeping her overnight. So maybe ALL walnuts when moldy are equally toxic?
Add a comment to Ramona's experience
Was this experience helpful?
Tuggles
Boxer/ english bulldog
1 yr 4 months
1 found helpful
My dog has been chewing on black Walnut husks for the past couple of weeks.(throwing them around like a ball and eventually chewing them down). She has been just a little more lethargic than usual. I didn't know that they could be poisonous (until I read this). Should we get her checked out? Is it always poisonous? She is a boxer-English bulldog mix and about a year and a half old.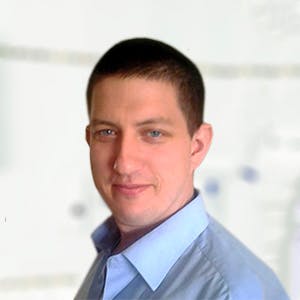 3320
Recommendations
The nut and the husk of black walnut can be affected by mold which produces a mycotoxin which can cause neurological symptoms among others. Ideally, stop Tuggles from playing with the black walnuts and it would be best to have your Veterinarian take a look at him in cases of toxins, intestinal obstruction or other issues. Regards Dr Callum Turner DVM
Add a comment to Tuggles's experience
Was this experience helpful?