What is Perianal Fistula?
Tunnel-like formations in your dog's skin and deeper tissues in the surrounding area of your dog's anus are called perianal fistulas. These lesions can be minor or more serious; they begin as small holes in your dog's skin and then can become wide and deep and can ultimately surround your dog's anus in its entirety. This condition is most likely to occur in German Shepherds, though it can happen in any breed.
Perianal fistulas can cause a great deal of pain and discomfort in your dog. Dogs that experience a perianal fistula may also have chronic diarrhea as a result of inflammatory bowel disease; it is thought that these two conditions may be connected.
Perianal fistula, which is also known as anal furunculosis, occurs when a dog experiences chronic lesions around their anus that worsen, leading to deep ulcers that drain and are painful to the dog.
Book First Walk Free!
Symptoms of Perianal Fistula in Dogs
Should your dog have a perianal fistula, you may observe the following:
He is experiencing pain when defecating
He is struggling to defecate
He is constipated and/or experiencing diarrhea
Mucus or blood in his stools
Extensive licking and biting of his anus
He may appear restless and cry out when he is about to have a bowel movement.
Should you try to lift his tail he may struggle or bite.
Types
A dog can experience a mild perianal fistula or his condition may be moderate or severe.
Causes of Perianal Fistula in Dogs
The exact reason that perianal fistulas occur is not known. It is thought that the condition begins as inflammation of the sweat and oil glands that are in and around your dog's anus. This then results in an infection of the area, which can then lead to abscesses that open and drain. The area under the tail and around the anus is warm and moist, which makes it easy for bacteria to multiply.
While perianal fistulas most often affect German Shepherds, they can occur in any breed of dog. German Shepherds often carry their tail low between their hip bones, which will cover their anus; it is thought this may predispose them to this condition. Because German Shepherds are more often affected, genetics may play a role in the condition developing.
Diagnosis of Perianal Fistula in Dogs
Should you notice any of these symptoms in your dog, you will want to schedule an appointment with your veterinarian. In addition to asking you for information regarding the symptoms you have seen in your dog and when you first noticed them, your veterinarian will conduct a physical examination. This will include a rectal exam because perianal fistulas may be caused by an infection or blockage of the anal sacs. Some dogs will need to be sedated in order for the exam to be conducted. Your veterinarian will obtain samples of cells or tissues from the anal sacs or fistula which can be looked at under a microscope or used for bacterial culture and sensitivity testing.
Treatment of Perianal Fistula in Dogs
Your veterinarian will likely consider providing both medical and surgical treatments as 80% of those experiencing perianal fistulas will experience a recurrence of the condition. When the condition is relatively mild, your veterinarian may clip any hair in the anal area and cleanse the area with an antiseptic solution and then flush the area with water. Should the condition be more severe, treatment options include:
Modifications in your dog's diet (a novel protein diet)
Antibiotics (for example metronidazole)
A combination of oral cyclosporine and ketoconazole
Administration of oral anti-inflammatory and immunosuppressive medications like prednisone (this has been less effective than cyclosporine and ketoconazole)
Topical immunosuppressive medications
Treatment will usually take place for 7-9 weeks, though recurrence is typical once treatment is stopped, particularly in dogs with moderate disease.
Your veterinarian may also consider surgical treatment which will include removing any affected tissue, whether through freezing it, cautery or laser surgery. Anal sacs may also be removed during surgery. In some cases, the veterinarian may recommend removing the tail as it may help with keeping the area clean and aerated, which will assist with healing of current fistulas and decrease the chance that the condition will recur.
Recovery of Perianal Fistula in Dogs
Should a dog undergo cryosurgery or laser surgery he will have open wounds for a few weeks. These will need to be cleaned daily and dead tissue, bacterial and fecal material will have to be removed. Your veterinarian will likely recommend that your dog take stool softeners to help your dog not experience pain when having a bowel movement. An e-collar will likely be necessary so that your dog does not cause harm to the wounds.
The condition will often have to be managed over the course of your dog's life, through diets and medication (immune suppressants). In cases where the dog experiences chronic damage to the perianal area, whether from the fistulas or after surgeries, it can impact the area's nerves, which can cause fecal incontinence.
Perianal Fistula Questions and Advice from Veterinary Professionals
Arian
Germn Shepherd
3 Years
0 found helpful
Hello,
My Girl is a 3 1/2 year old German Shepherd. She was diagnosed with anal fistula, upon the vet exam i was told that her anal glands were fine. She currently is on Cyclosporin and antibiotics but i dont see her getting any better. Is there something else I can do for her, maybe cold compressor to help with the swelling? I feel so bad for her, cause i know that she is in pain and I feel helpless. Any recommendations?

Thanks,
Maria
Also, I would like to add to my previous post.

My god is on a raw diet. NO KIBBLE.
My German Shepherd is was diagnosed with perianal fistula a year ago.
She is doing much better.
This is what we do.
1) Cyclosporine - Atopica offers a rebate on their website

2) After she poops we wash her butt religiously. Then Dry it with a towel.
It is important to keep it clean.

3) After washing butt it is sprayed with a product called lacerum.
Youtube video of Dr. Becker.
https://www.youtube.com/watch?v=XULStUb-uMs

4) When that dried we apply tacrolimus. We get it from the vet.

It is very important to keep the area clean.
We have been doing this for a year and she is doing great.
Unfortunately when we reduced the cyclosporine it started to reappear.
So my Vet is keeping her on this protocol.

Good Luck.
Please go to another vet - your dog is in pain and your current vet seem not to care.... Most vets are there to make money, all what they care is to pay off their student loan- after many years of searching for vet who cares we finally gave up. We are going now ONLY to the University , place which is teaching future vets. My GSD are being seen by professors assisted by student veterinarian. My GSDs are getting best possible care , and because it is University they have their services at normal price.

We are going to Midwestern University, College of Veterinary Medicine in Arizona.
I am sure that you have in your area also this type of schools.
Dexel got diagnosed with fistula and yesterday he had surgery at the University.
If your GSD has swollen anal means her anal glands need to be pressed and she need treatment.
Dont allow your vet to tell you what your dog need - you know you dog best , you are your dog voice, you know your dog is in pain and need treatment.

Please change vet....
I wish you and your GSD all the best.

PS
Dexel is recovering , he was eating and drinking today in the morning. After getting his medications and pain pills he is sleeping now.
Add a comment to Arian's experience
Was this experience helpful?
Princess
German Shepherd
9 Years
-1 found helpful
Princess is 9 years old and Perianal fístula that her diagnosis. We have tried everything except surgery she won't make it. She isn't eating. The atopic medication is too expensive for our family right now. Is there anything I can do?
My lab Cosworth has had this since he was 4,he is 9 now .He is on cyclosporine only,he is supposed to get two a day ,but this made him sick also,so I give him only one at night,this medicine makes him sleepy,so best to give at night before bed.He licks at times,but he is a very active and happy guy. I was told his was a autoimmune disease.Hope this helps.

Lisa .S
My 10 year old male German shepherd has had peri anal fistula for two years. I've been giving him cyclosporine and it's not helping. However I don't get my meds from the vet. He wanted 450.00 per month. I was getting them from heartland veterinary supply online for 150.00 but my family pharmacist is giving them to me for $125.00. I also use band aid brand hurt free antiseptic and squirt it on the cuts. It doesn't hurt and cleans it out a bit. Hope this helps. My guy is now throwing up after I give him his meds. I'm afraid we're going to make our decision very soon and my heart is breaking. I hope this helps you
Is anyone going to give me some advice?
Add a comment to Princess's experience
Was this experience helpful?
Buck
German Shepherd Dog
3 Years
2 found helpful
Has Symptoms
licking and frequent squatting
My German Shepherd Buck is 3 and was just diagnosed with Perianal Fistulas. My vet recommended a hypoallergenic dog food along with antibiotics and steroid treatments. What exactly is the difference in this food and a regular dog food. Can I make him food myself. I saw a recipe online for a combination beef, rice and eggs. What should he NOT have?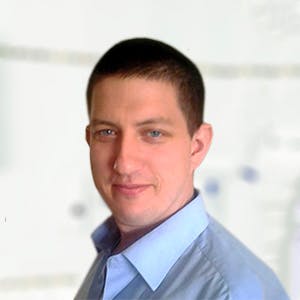 3319
Recommendations
Food allergies are a suspected cause or contributing factor in the development of perianal fistulas which is why your Veterinarian wants to move Buck away from his regular food onto a hypoallergenic diet; hydrolysed protein, new high quality protein sources (fish, venison etc…) and others may help in this regard. I understand that many owners wish to make their own food but I would encourage you to give a complete formulated food so that all nutritional requirements are met (homemade diets are not as simple as the forums suggest especially for long term issues like this). For specific information, it may be wise reaching out to a certified Veterinary Nutritionist; PetDiets have a section on their site where you may ask a Nutritionist a question if you really want a homemade diet. Regards Dr Callum Turner DVM www.petdiets.com/Ask-the-Nutritionist
Thank you so much for this extremely helpful article. I know now that my poor shepherd Riley is suffering from this disease. I have brought him to the veterinarian 3 times in the last 4 weeks, and she never even mentioned this. The last visit my regular vet was not in,(due to a vacation) and I saw a covering vet. She immediately mentioned that his condition is most likely a perianal Fistulae. He has been on two different antibiotics. Clavimax being the current medication that he is taking. I really appreciate this article. At least now I am educated, informed, and can make a better decision on how to proceed with caring for and treating this disease. Thank you very much.
Add a comment to Buck's experience
Was this experience helpful?
Beau
German Shepherd Dog
6 Years
1 found helpful
Hi, my gsd Beau is on Atopica 100mg daily,but she has lost so much weight although she eats well. She poos a lot and often eats it. Is there anything I can feed her to put weight on (she eats complete food plus chicken or fresh whole sardines or tinned meat). Is there any other medication options.
Many thanks
Issy
Many thanks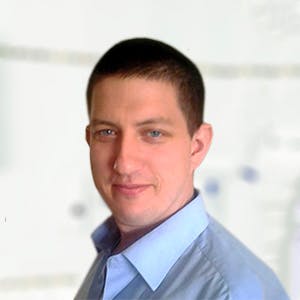 3319
Recommendations
If Beau is on a complete diet which is supplemented with Chicken, then there are a few possibilities it why she is losing weight including parasites, malabsorption, hormonal conditions, pancreatic disorders among other causes; I do not think any weight gain supplements would be beneficial for her if she isn't gaining weight on her current diet, you should visit your Veterinarian to determine if there is any underlying cause for the weight loss. Regards Dr Callum Turner DVM
Thank you for prompt reply. If it's malabsorption what can be done to help this?
Thanks issy
Add a comment to Beau's experience
Was this experience helpful?
Whity
Labrador Retriever
6 Years
0 found helpful
How many months it will take to cure large anus wounds in lab dog ...??? Is it fully curable...any wound scars remain......cost of treatment per day.....any ideas to cure in easy way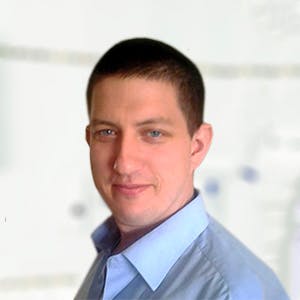 3319
Recommendations
The treatment and timeframe for recovery would be dependent on the severity and the origin of the original wound; wounds around the anus may be caused by trauma, tumours, fistulas or tearing of the anal sphincter. If there is a perianal fistula or an anal gland issue then surgical correction would be required to correct the issue; smaller wounds from scratching or other trauma may require conservative treatment. Without carrying out a thorough examination I cannot commit to any course of treatment and the cost of treatment would be dependent on the original condition, severity and your location (cost of Veterinary care varies widely depending on location); it would be best to visit your Veterinarian for an examination who will be able to advise you about Whity's specific case. Regards Dr Callum Turner DVM
Add a comment to Whity's experience
Was this experience helpful?
Haydn
German Shepherd
11 Years
0 found helpful
Has Symptoms
straining to defecate, blood around anus
My German Shepherd has perianal fistulas. He has been on a combination of oral cyclosporine and ketoconazole for about 7 weeks and is much better. The medication is very expensive and I was thinking of giving him the cyclosporine once a day instead of twice for a few weeks and see if he continues to be OK. This obviously will reduce the cost of his treatment. My vet says he will have to stay on this medication for the rest of his life. The vet also suggests I put him on a hyper-allergic food. What do you think I should do?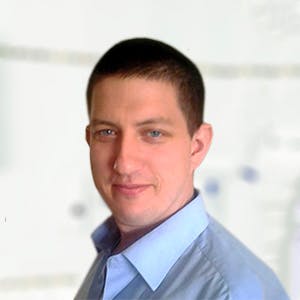 3319
Recommendations
Perianal fistulas are unpleasant for dog, owner and Veterinarian as the treatment and management may be unrewarding and frustrating at times. I cannot recommend reducing the dosage of cyclosporine as it is a prescription medication and Hayden is not under my duty of care (I haven't examined him) and there is the minimum effective dose to be considered too; but dietary changes, immunosuppressive therapy and antibiotic therapy are the normal course of medical treatment which may be coupled with surgical treatment to get the best result, recurrence is common in dogs and recurrence rates are around 80%. Regards Dr Callum Turner DVM
www.acvs.org/small-animal/perianal-fistulas
www.merckvetmanual.com/digestive-system/diseases-of-the-rectum-and-anus/perianal-fistula
Add a comment to Haydn's experience
Was this experience helpful?
Peanut
Havanese
3 Years
0 found helpful
hi, i have a 3.5 year old female Havanese pup who one day had an erythema on the left side of her anus one day and a big bloody vesicle the next day which had fistulized and ruptured on the way to the vets (3 centimeters diameter), the vet drained the cyst which was filled with mostly bloody discharge and i brought her home and she's wearing diaper/wound dressing now my pup refuses to drink water (24h) and has not urinated/pooped since yesterday, she's also been put on oral Amoxicillin-Clavulunate 75mg BID and topical Nitrofurazone oint which i read is not the optimal topical agent.

1. should i use topical Neosporin for her instead of Nitrofurazone?
2. should i also start her on Cyclosporine as to hasten the healing of the area since she's visibly troubled?
3. i'm changing her wound dressing twice daily, is that okay?
4. how long is it going to take for her to recover fully and be able to urinate/defecate easily?
5. should i change her diet? i feed her Royal Canine hepatic (she used to have high liver enzymes) and sometimes chicken/beef, what should i feed her now?
Add a comment to Peanut's experience
Was this experience helpful?
Ponyo
German sphepherd
6 Months
0 found helpful
I rescue a 6 month old female germen shepherd and notice a red opening next to her anus. Is it possible it is a perianal fistula? She has problems pooing in one place, she poos a little then walks a little then poos a little and walks again little again and poos again. She like to hide to pee and poo. I tried to train he but it has been difficult, she likes her privacy. She is going to be nurtured in December and was wondering can it be done at the same time to minimize the pain for her. Please advise.

Thank you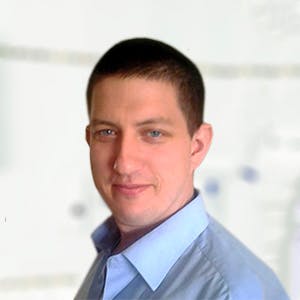 3319
Recommendations
If Ponyo has a perianal fistula or another issue around that area it may be surgically corrected at the same time as the spay; but you should visit your Veterinarian beforehand to examine Ponyo so they can diagnose the problem and to plan the surgery before she goes in. In the meantime try to see Ponyo some plain canned pumpkin to try to loosen her stool to make defecation easier. Regards Dr Callum Turner DVM
Add a comment to Ponyo's experience
Was this experience helpful?
ty
Boxer
11 Years
0 found helpful
I have a boxer who is 11. I notice his anal area on the right side is soft and swollen. what could this be he is not in pay no change in behavior, eating, etc. he has been lifting that rear back leg when he eats. Help! Thank you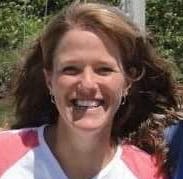 1610
Recommendations
If Ty is lifting that leg when he is eating, there may be some sort of sensation that is bothering him with the swelling. Since I cannot examine him or see the area, it would be best to have him seen by a veterinarian, as they can look at it, do any testing that may be needed, and let you know what it is, and if any treatment is needed.
Add a comment to ty's experience
Was this experience helpful?