What are Bronchitis?
Although often viral bronchitis will resolve following supportive care, in some cases it may lead to conditions such as pneumonia. For chronic bronchitis on-going treatment and management are often required. In order to provide your pet with the best care it is important you contact a veterinarian if you suspect they may be suffering from this condition.
Bronchitis in dogs, the inflammation of the bronchial airways, can be acute or chronic in nature. Chronic bronchitis commonly affects middle-aged dogs who present with persistent coughing, lasting over two months. Acute bronchitis is a common disease that affects dogs of all ages, is caused by multiple infectious agents, and is characterized by a harsh cough.
Book First Walk Free!
Symptoms of Bronchitis in Dogs
The most common sign of bronchitis in dogs is a persistent cough. Other symptoms may include:
Increased breathing rate
Fever
Wheezing while breathing
Excessive mucous production or frothy saliva following coughing/retching
Difficulty breathing
Sneezing and nasal discharge
In chronic bronchitis, syncopal episodes (the rapid loss of consciousness due to temporary deficiency of oxygen to the brain) following coughing may be seen
In cases of viral bronchitis, a harsh, dry cough with sudden onset may be seen along with retching and gagging
Anorexia and lethargy
Causes of Bronchitis in Dogs
Acute infectious bronchitis
Acute cases of bronchitis are often caused by viruses, following contact with an infected pet. The most common viral causes are kennel cough, parainfluenza, and distemper. Environmental factors such as stress, temperature extremes, and ventilation appear to increase the risk of contracting these viruses. Unlike chronic bronchitis there appears to be no age bias, although young and geriatric dogs often suffer from more severe symptoms.
Pets who have contact with areas with a number of other dogs, such as in dog parks, boarding kennels, and dog shelters, have higher incidence of contracting the disease. Known causes of acute bronchitis in dogs are:
Canine adenovirus
Canine distemper virus
Canine herpes virus
Parainfluenza virus
Bordetella bronchiseptica
Streptococcus zooepidemicus
Chronic bronchitis
Cases are considered chronic when the pet has suffered from coughing for over 2 consecutive months. Often the cause of chronic bronchitis is unknown, though the following may be predisposing factors:
Previous respiratory tract damage, trauma or infection
Prolonged exposure to inhaled irritants such as cigarette smoke
Age
Cardiovascular disease
Diagnosis of Bronchitis in Dogs
Your veterinarian will perform a full clinical examination of your pet and discuss his diet and history with you. Your veterinarian will auscultate the lungs and heart of your pet to determine his lung and cardiovascular health. The lung noises during respiration will assist your veterinarian in diagnosing the illness.
If your companion has a harsh cough and history of contact with other infected dogs, or environmental stress, it may indicate viral bronchitis. Your veterinarian may need to take radiographs of your pet's thorax under sedation, this may show bronchial wall thickening that can indicate bronchitis. Other diagnostic tools that may be used are:
Bronchoscopy to visualise the bronchial tubes
Cytology and microbiology investigations may also be performed using a bronchial wash which may indicate the cause of the condition
Treatment of Bronchitis in Dogs
Supportive Care
For some animals, supportive care may be all that is required. To give your pet the best possible chance of improvement:
Ensure his environment is free of irritants such as cigarette smoke
In some cases, the use of nebulization may be beneficial for steam therapy to help loosen secretions
Allow your pet to rest and limit exercise
Provide excellent nutrition to support his recovery
Provide a clean, warm and sanitary environment
If your pet is obese, weight reduction can greatly improve the condition and quality of life for your pet; your veterinarian can discuss an on-going diet plan
Medication
In cases of bacterial infection, the result of a swab sample will allow your veterinarian to choose the most effective antibiotic therapy for your dog. He may require antibiotic treatment for 3-4 weeks. Glucocorticoids such as prednisolone can be used to reduce inflammation, however, this may have side effects such as increased appetite. It is vital that this medication is tapered, rather than stopped suddenly. Bronchodilators such as theophylline may also be beneficial for your pet, these may be given for a 2-week trial period and ceased if no improvement is seen.
Recovery of Bronchitis in Dogs
The prognosis for your dog will depend on the underlying cause of the bronchitis and his initial response to treatment. Your pet will need careful veterinary monitoring and regular revisits, if symptoms worsen it is essential your canine companion be seen by a veterinarian promptly. As infectious bronchitis is highly contagious it is important that your pet is kept away from other animals for the duration of the illness.
Bronchitis Questions and Advice from Veterinary Professionals
Berky
Cocker Spaniel
15 Years
0 found helpful
My 15 yr cocker has been diagnosed with chronic bronchitas, now for almost 1 year. He eats and drinks well. He relieves himself well. But he also retches 5-8 times a day. We treat him at night with Hydrocodone for the cough. My question is he in pain from the cough and retching. Naturally he sleeps a lot, but I don't want him suffering from the cough. What's your opinion. Thank you.
We have a 13year old cocker that was also diagnosed with chronic bronchitas. Worst times for him are at night where he seems to have 5 or so coughing/retching fits. Unfortunately he is not a candidate for steroids as has had pancreatitis in the past.
Add a comment to Berky's experience
Was this experience helpful?
Toy
Lhasa Apso
8 Years
2 found helpful
Hello, My dog is about 8 or 9 years old she is 22 pound Lhasa Apso a little overweight for her bread but otherwise a normal happy crazy dog. We noticed that after running around the house barking and playing she would have a dry like cough as if she was going to cough up a hairball which would usually only occur during excessive running playing activity or so we though. My mom would say she's probably just choking on dust or something of this nature. About 6 months ago it got worse and today she is coughing about 5 to 10 times per hour if not more. The same dry cough as if she is coughing up a hair ball. And yes it looks painful and her thought is always swelled up and when we give her massages on her throat she lets us, and closes her eyes. Over the past 3 months we have taken her to 3 different vets she was diagnosed with bronchitis I believe chronic as its over 2 months she is suffering with it. We did the bronchial wash and cytology which came back with no infection. We put her on a cocktail mix of antibiotics anti inflamitory steroids and a powdered anti parisitc medication for 10 day trial and it did not work. Also we took xrays before the wash which the vet said it appears she has bronchitis based on the slides. The steroids made it worse, so far hydrocodone for dogs (different than for humans) it is a cough suppressant for dogs not a pain killer like the one for humans which is toxic for dogs. The hydrocodone helped but not cured, and at this current time we have been giving her theophlynne and hydrocodone and started an inhaler with the aerodog mouth peice so she can use it the inhaler is flovent basically a human medicine for asthma. And the vet told us basically to treat her as an asthmatic child. We do smoke cigarettes but have stopped smoking in doors and we light incense outdoors now as well for a few months now. However with all these medications unless we give her like 2 whole pills of hydrocodone she does not stop the coughing and the hydrocodone wears off after about 6 hours on her. She does eat human food often and has good appetite and drinks milk which we stopped because the vet said that milk can cause mucus to build up in the lungs. I'm not sure what else to do for her we have spent over $1000 in treatments for her and nothing seems to be working well. I feel very bad for her as I love her immensely :( I have quit smoking myself for her. But I don't know what else to do the antibiotics wont help because its not an infection the vet said. After the trial period of anti parisitic medicine past we put her on a full dose of liquid parasite medicine for an additional 10 days and no results. She coughs and shakes and it looks painful almost as if she wants to cough something up. After the bronchial wash she threw up,some kind of mucus discharge but that was 1 time over a 6 month period. The newest vet said they do a more detailed bronchial scope type of procedure where they sedate her. Its not about the 3 thousand dollars they want to do it its just the first time they did the bronchial wash they kept her in a cage for 4 hours and didnt do the prcdure until the end of the day I dropped her off at 9 am and they werent finished with her until 4 P.m. she has severe attachment anxiety and barks uncontrollably when we leave her for any amount of time as she was abused and is a rescue dog. Since she has not been mentally well and the new vet said the results of this special bronchial wash will not really show different results its basically just an option if you wanted to cover all the bases so to speak. So we decided not to put her through that type of trauma again. I was reading reviews for Throat Gold on chewy maybe this will help natural remedies? Like I said this is my story but also any advice would help. Because she is not better and running out of options. Hopefully this inhaler will work but as it has alresdy been almost 1 month of use its not helping greatly.
Still on this chronic bronchitis merry go round. We tried the Cerrenia and that worked for a couple of months. It seems as though medicine works for a while and then she becomes immune to it. Right now we are trying a round of Temaril P because her coughing became so severe. That's worked for about a week but now that we are weening her down, cough is returning again. I'm still giving her hydrocodone for breakthrough and to be honest, that is the only thing that helps curb it at night, doesn't stop it completely, but if we do not give it to her, none of us sleep. I have tried throat gold and it did not work and neither did the Eucalyptus oil in humidifier. I'm really frustrated as something in my home is setting her off, don't know what it is. The vets (have taken her to two separate vets) trying to figure it out as well as cardiologist, internist, say that it could be anything and most likely it will progress as she ages. Feel so bad for her. With winter here she does cough some outside but mostly in the house. Never when I take her for her appointments which I do not understand so it has to be something inside my house, I'm ready to move! Thinking of taking her back to internist again and maybe we can try the theophylline again. I will try anything again. I guess it is just a try this for a while, when it stops move on to something else. Hope you all are having better luck treating your little fur babies.
Hello! Try getting a Vicks baby warm vaporizer with Aura Cacia Eucalyptus Oil. Steam them a couple times a day.. also I have tried the Chinese medicine and I didn't find it worked that well so I recently ordered "Only natural Pet Bronchial Wellness". Run a google search, you have to order it on their website. I'm praying we get relief with this syrup. My Yorkie 12 years old has Chronic Bronchitis and Collapsed Trachea, and he coughs up the white foam. My Vet wants to try him on the Tamril-P but after looking up the side effects, I just can't and don't want him on that. So I'm going to try everything else first!! It is very concerning I know. I hope you all find something that helps your babies.
My 14-year-old beagle, Chloe, has had chronic bronchitis for about 4 years now. I didn't find theophylline or hydrocodone helpful at all. Instead, we have been relying on Temaril-P, which is a combination of prednisolone (a steroid) and an antihistamine. It has worked well for several years without doing too much harm, and I definitely would recommend it, especially for older dogs. But recently things have gotten worse. I have an acupuncturist come in every three weeks (can't hurt!), and she told me that there had been one study of dogs with chronic bronchitis who were given maropitant (also known as Cerenia--normally, it's used for nausea). The results were good for reducing the coughing (but not the inflammation). Anyway, she prescribed it, and it definitely helps. (Just google it to find the study and show your vet.) We also use Throat Gold as well as Phlegm Heat (Chinese herbs in honey)--you can get them both on Amazon. Chloe normally only coughs when she's awake, but last night, she had a coughing fit at night that went on and on. It was alarming. In the morning, it continued and I didn't know what to do, so I just started to massage the back of her neck, and OMG, she stopped coughing! I kept at it throughout the day today each time she started coughing, and it really seems to help--something so simple. I can't find anything about massage and bronchial spasms, but maybe it just causes her to relax. I plan to keep it up. I hope this helps some of you!
Would love to know if you tried the Throat Gold as I was looking at it this morning as my dog's cough has been terrible lately. My dog was diagnosed with Chronic Bronchitis over 2 years ago by specialist "Internist" and has been on Theophylline as well as Hydrocodone (which my regular vet hates to write prescription for because of the drug epidemic) so I try to not give them to her only when it is severe, which lately seems to be the case. She was also seen by a cardiologist to rule out her heart. My dog also coughs the most in the house, not as much outside. She NEVER coughs when I take her to the Vet so I make sure to take videos of her coughing so that he does not think that I am crazy. I do not smoke, nor burn candles, spray air freshners, etc. and I do not have carpeting, so I am not sure what sets her off in the house. She also coughed when I went to visit my sister's house. It is so hard to know what the causes it. She is a Chihuahua, we are not sure how old, vet seems to think around 12. She use to live with 2 former smokers who smoked a lot so vet seems to think that it damaged her lungs and could also be something setting her off in the house. Totally frustrated and don't know what to do at this point. The Theophylline is not working as well as it did the first year, wondering if I should make a trip back to specialist to see if maybe she can increase dosage. Not sure.

I Was also thinking about seeing an allergist but I have spent over $5,000.00 within the last 2 years on her (she also has Stage 1 breast cancer) and I just rescued her the end of 2016! Would love to know what everyone else has tried, natural and/or otherwise that helps. Just feel so bad for my little fur baby.

Sue
i hope someone responds to your inquiry. our situation is 90% similar to your situation. we're desperate, too.
Also she had blood work and no cancer showed up, and she does not have collapsed trachea we walk her with a harness. Blood work came back good no apparent heart conditions either.
Add a comment to Toy's experience
Was this experience helpful?
Toy
Lhasa Apso
8 Years
0 found helpful
My dog is on Flovent and hydrocodone she has chronic bronchitis we stopped smoking treat her as an asthmatic child. She coughs 10 times per hour she has bronchial wash, xrays, parasite medicine, antibiotics , cytology which came back as negative for infection, she us now on flovent inhaler with aerodawg mouthpiece and theophlynne and hydrocodone which helps on if 2 whole pills and only for 6 hour duration at best and than comes back strong with coughing. We spent over $1000 in treatment options and no cure, still extreme coughing and getting progressively worse. She eats human food but we also stopped and give her a better diet of purina simple one recommended by the vet as a more affordable option. Other than that Idon't know what else to do.
7 months you never got even compassion... I am looking for options as I know that the songs & symptoms that are chronic and despite the breed being a Pug this series of cough, gag, wheze, weight gain as a senior dog has a options as one allergy event was bad and as a medical professional was blown away by the type of vet and care this supportive and offering what options would be as we all deserve to know what could have been and a rare yet sense able approach with age breed overall change use of pain killers aka opiates were suggested to be used a first that I saw but just like in our human loved ones with chronic conditions with respitory and end of life care the narcotics will so called trick the cough and provide comfort/ However that was used based on severity of allergies yet palliative care for all is not a cure yet will make that time enjoyed and combined with flonaze which is what I need to give yet the attacks are getting worse and flonaze is touchy for the younger asthma allergy etc patients like my son however I would like to get a straiht answer on succus vs risk. Medical grade CBD has been also a proven asset for all but was blown away by my inlaws old sweety that last I saw knew as I get it sometimes we cant see how bad things are never expected to see Buddy even within hours. 2 years later he recently passed with comfort. Kratom has its use but also unknown damage if any yet constipating and dehydrating. It is the unspoken if used and private educated and with studies to back the non mony maker post visit to big pharma yet if your at the option of which I am of achieving a good baseline comfort or do what is so hard well they deserve the relief and time with us and us with them sadly effective narcotics palliative care is very individualized as people that are sadly in need of help have and will use and use more than one vet... I read up to get the opioids for them. Touchy subject there are ways to prescribe and also unless its that clear not all odd begaviors are drunk high, the best dr I know has saved so many from severe septis diving blood sugar, a stroke that was just not witnessed or other conditions that would cause a full altered state so I am pro ask and find a way to be the best vet, rn, medic, the front desk for sure! So you need a good person that is alspo a good vet. No need for k9 only meds that will be costly this is time to say how well Benadryl and OTC kids meds work. Provide the options yet mist of the time the outcomes unless labs are in a rare direction will lead to tests for tests and all in end up on preventive palliative care steroids aka Flovent, an option for narcotics, make sure a specialist is mentioned which will scope and after 4k and if the anesthetics don't kill them well its CHF, cancer, chronic bronchitis, all which as long as we can treat the quality of life need to always ask ourselves, who are we doing this for. I am amazed that dogs are cured of cancer now yet the treatments are for not all. This is excessive cost I have always heard cured but see remission and a helpless dog that loves his or her family suffering beyond what what we do for humans as that is my line. I will and cant let people suffer nor judge when they gave a good fighy or asked not to live that way we can provide comforting care for our family dog and at the cost of a buck a day on basic care and or step it up with the bitanticals ns of course pre event Flovent and I see more out now along with having on hand a rescue inhaler and know what to do if you maxed out the care which is really keep that love coming and now is my best buddys short time line yet the options were limited in house scans are not the same if you want talent as these specialists are not paid and working for a forced insurance plan they are 100% amazing and your vet should be the help of age cant be turned back in my senior and the expected finds from trachial issues and all conditions that this could be which normal is multi system vs a cause but besides the fight I will keep giving I accepted that the possible finds even with surgical intervention would be more likely to end things with what we know is a severe anesthetic allergy aka meds to sleep then tubed she was younger tough just a late life spay but needed it another topic as that should have been done young but any dose she fukky arrests and requires manual breathing and a talented team that did a procedure knowing that it was needed risks showing yet would need to use all hands to work on cpr reverse the effects and they pulled through, They agreed that she was tubed quick which lingered until about the last 7 months of rapid decline. I am very poassionaye about our loyal best friends, and not sure of the purpose of most of this site as the questions that have a lot of suggestions well rare unless its online care which for a refill maybe not for care. The questions that no matter what the reason is with why no bet or some specialist it would be great if we all got stream line high end care let alone dogs however not all know and or can afford drive who knows. Yet that is when rather than ignored or suggestion to go to the vet as of course anyone would have to see the patient reply, give the areas clinic and cab, and small could be bad and what has looked like the end was treated You fight however you can and just no suffering. OUtside of a specialist that scopes scans etc amazing equipment and are paid yet may love the ability to do there job and be paid for it wish our us health care was as kind as paid top notch equipment and passion but all at a cost and in my case the fight is comfort, cuddle, and know my vet is old school hands on not big on extended suffering also knows we as people are really the ones that s suffer when there pain free which helps him not kill a wallet yet has saves that yes were insane costs but he took into account the big picture not just the lived ones.
Add a comment to Toy's experience
Was this experience helpful?
Deebo
Staffordshire Bull Terrier
9 Years
-1 found helpful
Medication Used
Shortened breath bloody mucus
I've been to the vet twice now he had a scan of his chest and been told it's bronchitis, was given antibiotics and cortisone tablets I've gave him the first lot of treatment then as he still was the same went back and she gave me a second lot which he has now taken for over 2 months I've tapered down the treatment but it still seems the same, the cortisone tablets help with the cough but he still seems as bad as the first day. Don't know whether to go back to the vet or get a second opinion from elsewhere. Thank you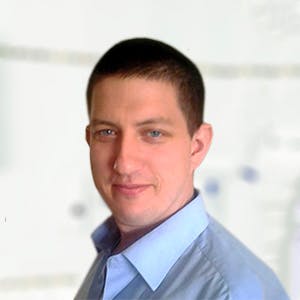 3320
Recommendations
If a bacterial infection is suspected, then it may be a case that a culture and sensitivity test is done to identify the bacteria and determine the most suitable antibiotic for treating it; it is not helpful to just keep prescribing antibiotics if they are not effective. Foreign bodies, irritants, allergies and other causes of inflammation may cause bronchitis in dogs; it is important to establish an underlying cause. At this point, it may be worth visit another Veterinarian for another opinion on Deebo's condition with a different set of eyes. Regards Dr Callum Turner DVM
Thank you for your advice, I'll get him checked out elsewhere. Thanks again!
Add a comment to Deebo's experience
Was this experience helpful?
Joey
Cocker Spaniel
3 Years
1 found helpful
Medication Used
Clavamox antibiotic- oral
Clavamox , Azitromicyn,Temaril P,Ro
Please help!
My dog is sick for 6 weeks with coughing. I took him to the Veterinarian at 1 st week of sickness and the veterinarian told me it's look like Kennel Cough. Put him on antibiotics for 10 days Clavamox
After 10 days of treatment it was not better and I brought the dog back for f/u .X-Ray was taken and steroids was proscribed, because X-ray showed that it's Bronchitis .On day 4 I brought my dog for second opinion to different veterinarian.Another X-ray was made and confirmed that it's Bronchitis.
It was another antibiotics proscribed Azitromicyn and Robitussin DM. We finished the antibiotics but the dog still coughing after walks.What is my next step?I'm very concerned because it's very long time now.
Please help!!!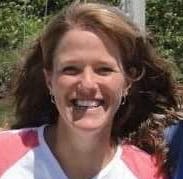 1611
Recommendations
If Joey isn't improving on the medications, he may need stronger steroid doses, or different antibiotics, depending on the cause of the bronchitis. There may be more going on, and sometimes a follow up x-ray is helpful to see if there have been any changes. It would be best to follow up with your veterinarian and see what the next step might be for him.
Add a comment to Joey's experience
Was this experience helpful?
dimpa
Indian pariah
2 Years
1 found helpful
Has Symptoms
wheezing , coughing, terrible noise
sir my dog is coughing,wheezing,sometimes vomit after a meal....he vomits white foam when he barks and coughs....rapid breathing sometimes it seems like his breath is catched and after 2-3 mins he breathes normal sir plz help me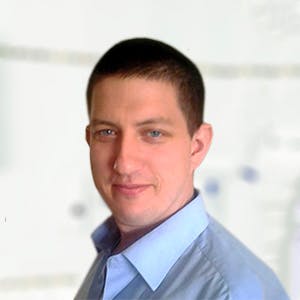 3320
Recommendations
I doubt the antibiotics will do any good here as it sounds more of a digestive issue than a bacterial issue; it is possible that Dimpa is having some gastrointestinal upset if he is fed only once per day leaving acid accumulate in his stomach which can cause foamy vomit and may cause coughing as well. I would recommend feeding him small portions of food regularly to see if there is any improvement, boiled chicken and rice is good to start with and then wean across to regular food after a few days. Regards Dr Callum Turner DVM
Hello doctor
Please give me your answer
I read your article
I have a Pomeranian dog
A week later, water from the nose of my dog swells but it does not cough and sneeze, it is a little too cold and it's nose
The doctor said, "Take a photo from the chest of a dog," my dog has bronchitis
Antimicrobial, but it still has a nose and my dog is not good
What should I do?
I cry every day because of my dog's illness, since it only has 11 months😭
Add a comment to dimpa's experience
Was this experience helpful?
Koby
havapoo
4 Months
0 found helpful
My puppy is a little over 4 months old. He has a dry cough and makes a hacking noise. It sounds like he is trying to cough up something but he keeps his mouth closed so it never comes out he is on 2 antiblotcs but they dont seem to do anything. He has been on the antibotics for 1 week but i see no difference. He has just threw up and is lying on the cold floor and wont move.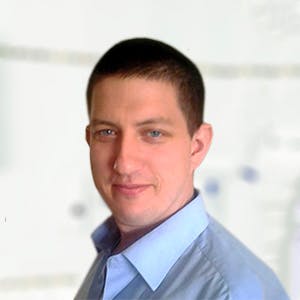 3320
Recommendations
Without examining Coby it is difficult to say specifically what is going on, in some cases antibiotics are given in case of secondary infection but the underlying condition either needs to be determined or run its course. If there is no improvement after a week of treatment a further examination is needed and possibly an x-ray to look for anything in the lungs (inflammation etc…). Regards Dr Callum Turner DVM
Add a comment to Koby's experience
Was this experience helpful?
Toshi
Cockapoo
6 Months
0 found helpful
My dog has been itching and nibbling on his stomach and paws for the rest of his life. As soon as he turn 6 months, I took him down to Florida Keys where he had a few slight coughs at first before turning into reverse sneezes. It worsened when we got home and as the week pass, he also has developed coughing and retching. Something tells me it could be from allergies, but might also be bronchitis. I have been giving him benedryls, which sometimes work. The symptoms are the most active when he is sleeping and waking up (he usually sleeps on my bed).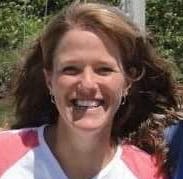 1611
Recommendations
Toshi may have signs of allergies, or bronchitis, or bacterial infection. Since I cannot examine him, it would be best to have him seen by a veterinarian, as they can examine him and determine what might be going on, and any appropriate therapy that he may need.
Add a comment to Toshi's experience
Was this experience helpful?
Chase
Chihuahua
2 Years
1 found helpful
I think my dog might have bronchitis. I went to the vet and she said he might have a trachea 'infection' she gave me a prescription for cough suppressants and an antibiotics for the infection. He hates the antibiotics but the reason we took him to the vet was because he wheexes and stops breathing while he's frozen in one spot. Nothing comes out but he gets really tired afterwards. He hasn't done it since we started the medicine but recently in one evening he had three spells. We recently adopted him so I think he has kennel cough or bronchitis. Which one does he have and what can I do?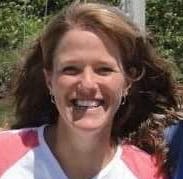 1611
Recommendations
Thank you for your email. The best thing to do for him would be to follow your veterinarian's advice, and give the medications. She believes that he may have a tracheal infection, and since she examined him, that is likely what he has. If he isn't improving on the medication, he may need a follow up and possible x-rays to determine what is going on with him.
Last week, I took my dog down to the keys, where on his first night, he had a slight few coughs. The next day, we took him to restaurant twice, where he developing a reverse sneeze. It worsened we got home and as the week pass, he also developed coughing. His symptoms are the worse when he's sleeping and waking up. He also has constant itching that's always been his symptom since I adopted him. He's 6 months old. I believe he could have allergies or some sort of bronchitis.
Add a comment to Chase's experience
Was this experience helpful?
Winston
Jack Russell Terrier
14 Years
2 found helpful
I have a 14 year old Jack Russell. Over the course of the last week he has developed a wheezing and a hacking dry cough after activity. I've checked for allergies or new plants or anything that could change in the environment but nothing. I also have another dog who seems to be fine. I. Thinking it's brochitis but not sure. Any help would be grateful.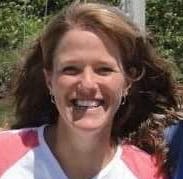 1611
Recommendations
Thank you for your email. A cough in an older dog should not be ignored - it could be lung disease, a heart problem, or an upper airway issue. Your veterinarian will be able to examine him, determine what might be going on and recommend x-rays if needed. They'll be able to recommend the best course of treatment for him.
Add a comment to Winston's experience
Was this experience helpful?
Cotton
Shih-Tzu
1 Year
1 found helpful
My dog is having cough for more than a month, she took antibiotics and has been hospitalized already since she lacked appetite, but now she is active , eats well but still has the cough what to do?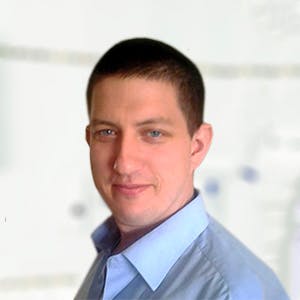 3320
Recommendations
Coughing may be caused by a variety of causes which may include infections, allergies, chemical irritants, foreign objects, conditions like tracheal collapse among other causes. It is difficult to say what the underlying cause of the coughing is; try to think if there has been any changes in your home like new cleaning products or a new plant which may be inducing a cough. Regards Dr Callum Turner DVM
Add a comment to Cotton's experience
Was this experience helpful?
Pegacy
Rottweiler
5 Years
-1 found helpful
Has Symptoms
Not eating or drinking anything,
My dog is not eating n drinking. Whatever he intake thoroughly vomit. Saliva is coming out . Not able to close his mouth n tongue is not not working and colur of tongue is also changed. Doctor is saying it's bronchitis but his mouth is always open. Please tell me wjat it's exactly is?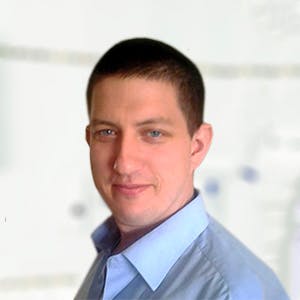 3320
Recommendations
It isn't possible to say what the specific cause is but possible causes include facial nerve injury, cervical spine injury, masticatory muscle myositis, infections, parasites among other causes; your Veterinarian is probably hearing some respiratory difficulty and Pegacy may be leaving his mouth open to allow more airflow into the lungs. Without performing a physical examination and possibly a blood test I cannot tell you exactly that the cause is. Regards Dr Callum Turner DVM
Jayce Wyatt
My chronic bronchitis started out with post-nasal drip and a cough and I felt tired and turned in early. The next day the cough got worse and I felt lousy, so I called in sick. I felt steadily worse for another day, then on day three the fever started, and I couldn't sleep for more than an hour or so at a time for a whole week. When I went to the doctor I was given a Z-Pak, albuterol inhaler (the only thing that did me any good), oral steroids, cough pearls which didn't do any good, and was told to take Mucinex. In all, the fever lasted six days. I coughed so much I hurt my back and ended up in the emergency room because my back went into such spasms I couldn't move without extreme pain. They shot me full of morphine and prescribed valium and naproxen. I missed two weeks of work,my friend at work purchased a chronic bronchitis herbal remedy online from Dr George,I used the herbal remedy for 2 weeks,my chronic bronchitis disappeared. am back to work,living chronic bronchitis free all thanks to my friend and Dr George .contact Dr George for your cure (drgeorge @ goodhealthherbshome .com ).... www .goodhealthherbshome .com
Add a comment to Pegacy's experience
Was this experience helpful?