What is Post Traumatic Stress Disorder?
PTSD, or post traumatic stress disorder, is a well-documented condition in humans who have experienced traumatic situations. It can result in sleep disturbances, generalized anxiety, hypervigilance, depression, and irritability. More recently, this disorder was also recognized in dogs. canine post traumatic stress disorder, or C-PTSD, was first recognized by the military in dogs returning home from war. It is similar enough to human PTSD in behavior and responses to treatment that testing executed to help treat canine PTSD can often be converted into treatments for people as well.
Dogs who experience traumatic events can develop the condition known as post traumatic stress disorder, or PTSD. This can be treated using behavior modification, sometimes combined with anti-anxiety medications.
Book First Walk Free!
Symptoms of Post Traumatic Stress Disorder in Dogs
PTSD symptoms in humans are primarily cerebral by nature, signs like reoccurring thoughts, re-experiencing the event, and a distorted sense of self. As dogs are unable to explain to us what they are thinking or experiencing, we have to try and speculate these things from their behaviors. Behaviors that can indicate C-PTSD include:
Avoiding familiar areas
Barking
Fear urination during greetings
Hiding
Hypervigilance
Out of proportion aggressive behaviors
Shaking or trembling
Shying away from people
Unwarranted stress reaction
Severe stress reactions in dogs can include:
Tail down or between legs
Ears back
Dilated pupils
Lowered body
Rapid breathing
Types
Acute post traumatic stress disorder is the most common form of PTSD seen in dogs. Acute reactions begin occurring directly after the traumatizing incident or incidents and generally subside within three months.
Dogs with chronic post traumatic stress disorder also start showing symptoms within a relatively short time after the trauma, however, the symptoms remain persistent or easily triggered for longer than three months.
Delayed onset post traumatic stress disorder is PTSD that occurs more than six months after the inciting event. This is sometimes a worsening of symptoms that were initially very mild, or it may refer to symptoms that appear after a long delay.
Causes of Post Traumatic Stress Disorder in Dogs
Abuse - Severe or chronic abuse can lead to cases of PTSD
Accident - Accidents such as car accidents or hunting accidents may also trigger PTSD responses in canines
Attack - Attacks by other animals can trigger PTSD to develop.
Natural disasters - Natural disasters often leave many dogs stranded and separated from their human family members.
Military or police careers - Dogs that are returning from military or police service, sniffing out bombs and tracking down criminals, may develop PTSD; humans in these career fields may also develop PTSD
Diagnosis of Post Traumatic Stress Disorder in Dogs
When you bring your dog into the veterinarian for symptoms of post traumatic stress disorder, the first thing that they are going to want to do is rule out physical causes to your pet's anxiety. A thorough physical exam will be able to reveal any areas that are swollen or appear to be painful to touch. Pain from undetected or unresolved chronic conditions can be confusing to animals and may cause them to become stressed. In these cases, canine PTSD symptoms should diminish quickly when the pain is alleviated.
Blood tests will be completed to check for bacterial or viral infections, hormonal imbalances, or toxins. Once physical origins have been ruled out, your veterinarian will look at the history of the patient. Recent traumatic events may cause your dog's doctor to suspect canine PTSD, but diagnosis may be more difficult in cases of delayed PTSD symptoms, or symptoms related to a trauma that you are unaware of.
Treatment of Post Traumatic Stress Disorder in Dogs
Treatments for dogs with PTSD can be a combination of behavioral and medical treatments. The most commonly prescribed medication given to dogs that are exhibiting behavior consistent with Post Traumatic Stress Disorder is Alprazolam, a benzodiazepine sedative more commonly known as Xanax. Other sedative drugs that may be considered include Diazepam (Valium), Sertraline (Zoloft), or even Fluoxetine (Prozac). Most humans use talk therapy in one form or another in order to work through the stress of the traumatic incident. Unfortunately, this isn't an option for our canine companions. Instead, we focus on retraining techniques that help the dog feel that the world is a safe place again. These methods could include; keeping a stricter routine so the dog knows what to expect, exercise and play therapies, and dog pheromone collars and infusers.
Exercise and play therapy sessions should be vigorous, but the dog should be relaxed and enjoying the playtime. These sessions are intended to increase the levels of dopamine, improving your dog's mood in a safe and efficient manner. If your dog is exhibiting aggression instead of play, the chemicals that are being released are more likely to be stress hormones, inflating the problem rather than reducing it. Any sign of tension or fear should end the session for the time being until the dog is able to relax again.
Recovery of Post Traumatic Stress Disorder in Dogs
Xanax is available in a canine formula that you can get by prescription from your dog's doctor. Do not use human formulated Xanax for your dog, the way that your dog metabolizes this drug is very different from the way a person metabolizes the drug and dosages will vary based on your dog's specific response to the medication on which side effects appear. Dogs with conditions that cause muscular weakness along with conditions like liver trouble and glaucoma should avoid taking Alprazolam. Some dogs have a paradoxical response to the medication and become hyperactive or aggressive while under its influence. If this occurs stop giving the medication and contact a veterinary professional right away.
Post Traumatic Stress Disorder Questions and Advice from Veterinary Professionals
Frankie
Jack Russell Terrier
4 Years
1 found helpful
Has Symptoms
wakes up suddenly aggressive
Hi, We recently adopted Frankie a four-year-old Jack Russell from a rescue group. He is usually calm, sweet and docile but he has started waking up and attacking whatever might be near him. He act like a different dog, growling, stiff, his ears back. He attacked another one of my dogs last night, and he was bit on the muzzle. We are trying a crate by the bed tonight so no one is hurt, and talking to a vet tomorrow.
Could this be something with Jack Russels? I have a 3 year old shorty Jack Russel. She always did a little growling when I disturbed her sleep but was fine right away. Recently she came back from the groomers completely traumatized. She picked up a little squeeker stuffed toy and began carrying it around, sleeping under blankets cuddled on it and sucking on it. If anyone gets near her (even me) when she has her toy she growls very mean. She doesn't bite, but protects that toy even from my other dog. She will now not sleep near the other dog and growls at her when she has her toy. I called the groomer and they laughed and said she didn't like the hair dryer. I asked if there was anything else and they said maybe that a large dog was in the room and again they were laughing like some incident took place. well of course I won't ever go to the groomers again... but this is 6 months later and I am noticing her hiding out with that toy more and more. What should I do?
Hi
This could perhaps be a form of epilepsy not a behavioural problem at all - not the end of the world as it is treatable but ask your vet about this.
I have a two year old Jack Russel that does the exact same thing.If you go close to him while he sleeps he will get crazy and attack you.Sometimes he growls at some people and sometimes he doesn't.
Add a comment to Frankie's experience
Was this experience helpful?
ShiXin
Chihuahua
2 Years
0 found helpful
Hello, I am 16 years old and I live in China. I often foster dogs as the government does not allow shelters because "too many dogs in one place will spread more diseases". 2 days ago I picked up a Chihuahua whos age is unknown because the vets did not check her teeth but they say she is not an adult but not a puppy either. Her name is ShiXin which means Lion Heart. She was rescued at a pound where they were about to burn the dogs alive because it got too full. She then ended up in a pound worse than that. They stuffed over 200 dogs into a room without any windows and she was kept there for 1 year. She was rescued 2 months ago and taken to the vets and is currently now in full physical health, but not so much mental health.

She gets excited when she recognizes a familiar face (tail wagging, moving about) but when they come near she jumps back into a corner, clearly very scared. Its only been 1 day since she's been with us but we can see she is so traumatized. She runs and curls up into corners and does not move. I took her outside and she still runs into a corner. I lure her around with treats but she shivers, and her tail is stuck in between her legs and always hunches down. She eats a lot of food and drinks her water. She pees and poos outside but isn't trained on a leash. She growls whenever my dog comes near her (generally the same size) but she doesn't bite. Rarely when I try to pick her up and out of the corner she nibbles threateningly on my fingers, but not hard. She sleeps A LOT.

It came to my mind that she might have severe PTSD. Any advice on how to help her?
Add a comment to ShiXin's experience
Was this experience helpful?
Lucy
Mix
10 Years
0 found helpful
My Dog Lucy ran away with my other dog Heidi and they were inseparable. They did every thing together. Lucy came back 2 weeks later. she was super skinny and she had cuts all over her body. The first day she was Home she was very shaky and weak, which seemed normal to me. She started getting very anxious at night. she would flinch away every time I tried to pet her. she barks all night every night. During the day she hides in her corner. I don't know how to help her. she has been like this for 4 years. I took her to the vet but they didn't help. Any advice?
Add a comment to Lucy's experience
Was this experience helpful?
Blessing
Labrador Retriever
1 Year
0 found helpful
On 10/16 someone decided to pull out from a parking lot without looking onto the frontage road while I was going 50 MPH I saw him, slammed on my brakes and the next thing I knew his truck was colliding with my car and my airbag had gone off. From there, I continued off towards the freeway and luckily stopped at the white line of the freeway. My poor service dog was terrified and shaking. She was harnessed in, but her face was cut. Thennnnn on 11/10, someone ran a stop sign and hit my car in the back wheel right behind her. She of course is scared of the car, but luckily that is getting better. She pants sometimes, but is beginning to sleep again during car rides. There was one day where I put her in the car and handed her her breakfast (like the day of the accident) and her eyes completed changed and she started trembling horribly. I think she was having a flash back. It was the weirdest thing I've ever seen. After about a minute she seemed back to normal. She has been a different dog sense. When we are out and she is working she is overly skittish now. She doesn't pay attention to her handler (me) anymore. She barks more at home, is harder to calm when upset, and now aggressive with another dog in the house.
Add a comment to Blessing's experience
Was this experience helpful?
Bella
Cheagle
4 Years
0 found helpful
Hello. I have had my dog since she was about 7 weeks old and is now 4 years old. Her name is Bella and she is an absolute sweetheart. When I got Bella, I was stuck in a domestic abuse relationship, where my abuser would often yell, throw things and fly off into a rage at anytime. I haven't been around this man for about a year, but recently starting dating someone who (I admit) looks similar to my abuser. My dog Bella will sometimes go to her kennel whenever he comes home. She often has her tail between her legs when he is around and has started peeing all over the house. Last night she stood up out of no where and peed on the bed. Is it possible that my dog could have PTSD from those 3 years of living with my abuser? Thank you.
Add a comment to Bella's experience
Was this experience helpful?
Bear
Blonde Wirehaired Dachshund
8 Years
1 found helpful
I just took over my friend's dog. I am not 100% sure on how they treated him, but I am pretty sure they neglected him his entire life. He lived outside, chained to a tree. He would be fed "maybe" once a day (if he was lucky). He is 8 years old now and has been living this life ever since he was adopted by them when he was just a puppy. I believe he has PTSD and is depressed. I also believe he is hard-of-hearing. He never reacts or responds when I call his name (not that he would even know his name, nobody ever hung out with him). But I am very sad for him and I wish I could let him know everything will be ok as long as he is with me. I believe it's too late to train him by now. He is so used to nobody acknowledging him and trying to teach him tricks. He doesn't know how to socialize with anybody. What should I do? I want him to be happy, I want him to start making friends. I want him to just not be so sad in the face. He literally looks so sad and doesn't do anything.
Hi

Well done for stepping up and saving this dog. You want to make everything better right now - but you need to go slow. Everything in his life has changed and he's shell shocked. Try to do too much too soon and you will overload him.

A couple of initial ideas:

1. Get your vet to check his ears and hearing - it might just be that he doesn't think human voices are anything to do with him, but he might have ears full of wax or infection, or he might really be deaf.

2. Teach him his name. This is useful and it will start to associate you with good stuff. Get some high value food that he likes (hotdog, chicken etc) - in tiny, fingernail sized, pieces (you will need quite a lot and you don't want a fat dog).

If he looks at you (his choice), say his name in a bright, calm voice and offer a treat. If he won't take it from your hand, drop it in front of him. You are teaching him that looking at you is great. Once you've done this many times, say his name in the same tone when he isn't looking at you, if he looks, he gets a treat. When he reliably looks at you when you say his name (say 95% of the time) then you can treat him every few times and slowly phase out the food. Warning - this will take time (perhaps weeks or months).

Otherwise give him a calm, predictable routine, warmth, food and safety - he will come round and it is never too late.

All the best
Greenthumb
Add a comment to Bear's experience
Was this experience helpful?
Toblerone (Toby)
Pitbull-Boxer
5 Years
1 found helpful
I have 2 dogs who are Pitbull-Boxer mixes. I found them in a dumpster with their brothers and sisters. No parents were with them, and they looked about 4 weeks old. My friend adopted the other dogs, and I took the boy and the girl. My girl one has no problems, and is very calm and sweet. My boy often whimpers, hides, puts his tail between his legs, and he never wants to go anywhere in the house. I give him and his sister 6 scoops of food a day, two at each meal. They have a gallon water tank, and two large beds with soft blankets. I believe my boy has PTSD from his memories of abuse.
Add a comment to Toblerone (Toby)'s experience
Was this experience helpful?
Infinity
Fox Terrier mountain fife
2 Years
0 found helpful
My dog Infinty had a brother and sister. His brother tended to attack at him a lot bc he was the runt of the liter. He's always been great with other dogs, however we got two new pups one looks almost identical to his brother to which he aggressively lunges and growls at him but hasn't bitten him yet.
Add a comment to Infinity's experience
Was this experience helpful?
Isabelle
Blackmouth cur and border collie mix
5 Months
0 found helpful
Has Symptoms
Tucking tail between legs
We got Isabelle from a city rescue center a few days ago, and we're trying to get her well adjusted to her new home. She's amazing with us, as long as we're with her. She gets extremely anxious when we leave her home alone. We only left her for a few hours and she was shaking and went the the bathroom all over our apartment, even though we took her out multiple times before she left. She HATES getting her leash on to leave the house, and when she knows she's done something wrong she tucks her tail between her legs and her whole body shakes. We've been trying to socialize her by taking her out to PetSmart (which she loves), walking her frequently, and taking her on car rides and snack runs. She LOVES people, but she stops in her tracks every time she sees another dog. We want to take her to some training courses to get her socialized a little more, but we're afraid it's too soon because of how she's been acting. When we get in the car any stop or quick acceleration makes her jump. She won't let us out of her sight, and she always has to be near us. Any startling noise makes her jump and when she starts getting extremely anxious she leans up against my chest or gets close to either of us. She also twitches really violently in her sleep and starts moaning, which makes me believe that she may be having some sort of nightmare? She's very calm and she's not aggressive at all, just extremely anxious, which makes us nervous for her well being.
So sorry for Isabelle e perience. I have rescue a cross breed from Kuwait. With anxiety disorders. Sweet dog loves people and other dogs.Archie will not run towards another dog he will summit to them if they aproch him. However his anxiety in home is fearful .any new object that comes into my home he fears furniture fans new toys, etc etc I purchased new bed for him He went ballistic. He will bark at any noise near far. I have purchased many calming products which have no use to him. I have started him on pet approve CBD. Very early to see if it has had effect . I will not give up on him. I have at times slept on floor with him and share his new bed and keep it close by me. So sad to read how our love unconditional fur babys have been treated.
My dog Ozella was a rescue dog when I adopted her. I had her for 2 years then moved. I was leaving her outside in the backyard during the day when I was at work. One day after a 2 year drought in CA, it rained, thundered with lightning. She got out of the backyard. A week later I found her, skinnier and a new dog. She now has trouble being around other dogs even my sister's small Crocker Spaniel dog who she once loved. She will occasionally attack my sister's dogs, dogs at dog parks, and other dogs who approach her when on leash. She also chases & barks at kids on bikes, scooters and skateboards. I can relate to what Isabelle's owner mentioned about puppy nightmares. My dog will have those about once per week. I want to help my dog and make her better. I wish there was more than medication as an option. I am seeking a puppy therapy or holistic medicine that may be able to help break her from her outbursts.
Add a comment to Isabelle's experience
Was this experience helpful?
Bryant
Puggle French bulldog
7 Years
0 found helpful
My mom was watching my dog for me (7 year old puggle French bulldog) and there was some sort of car or truck exhaust backfire that occurred at night when she was taking him out to pee. He pulled her back inside, hid under the bed and it's now been over 24 hours that he is lethargic, shying away from people, shaking, quick breathing, and tail between his legs. He will eat and go pee/poop. However this is not him at all. I tried to pick him up and he squealed as though he was in pain. I feel horrible and am not sure what to do.
Add a comment to Bryant's experience
Was this experience helpful?
Ava
Yorkie
3 Years
0 found helpful
Adopted a seized yorkie, about 3 years old, from a terrible hoarding situation. She only lived in a crate her first 3 years. She is feral like. She doesn't liked to be touched or looked at. She is scared of every noise and every thing. She is in a constant state of panic and always on guard. She will bite out of fear if not careful. However she follows me around the house but if I turn around and look at her she runs to her open crate. When I leave the house, family members say she barks until I come back. My daughter brings her adopted Yorkie Mix (also adopted at same time from this same hoarder)who is calm and a total lap dog over to be with her during the day. She loves him and it has helped her, but we still can't take her out on a leash or hold her. It is sad that she can't enjoy being a dog. I think she has PTS. The Vet is going to try Prozac because she has such heighten anxiety.
Add a comment to Ava's experience
Was this experience helpful?
Neiko
Husky
5 Years
0 found helpful
I adopted a rescued 5 year old husky from puppy mill, she is very scared, shakes, pupils dilated, pants, runs in circles outside. She has been crate trained, never comes out of crate, only to eat, and hide. She is potty trained, we never have heard her bark, very flat affect. Doesn't like treats, won't even be tempted by people food, we bought toys, she doesn't show any interest in play. We are very patient with her, how can we help her anxiety and fear?
Add a comment to Neiko's experience
Was this experience helpful?
Buddah
Poodle
1 Year
0 found helpful
My husband and I rescued Buddha from the local shelter. He was found roaming the street. We know nothing of his history beyond that. We don't cage him on a regular basis, but when we have to he drools excessively and we don't know why.
Add a comment to Buddah's experience
Was this experience helpful?
Janis
Chihuahua
5 Years
0 found helpful
Hello,
We rescued a long-haired chihuahua from a puppy mill. For the first 3 years of her life she was kept in a cage and used for breeding. Her nipples are large from years of suckling and she's very timid and afraid from everything she's been through.

We thought her PTSD would go away after a few months but two years later she's shown only minor improvement. (She's begin to drink water on her own about a year ago)

As of 2 weeks ago, she has seemed to digress and would hide under the bed for hours, she would skip meals and become afraid at the smallest things. My question is:
How do we get her to be less afraid of everything as it relates to the short-term (when she's hiding) and in the long term and if there's anything we can do to help change her behavior? My wife and I are against medicines like Xanax (which I've read on other forums) so any help whatsoever is greatly appreciated.

Thank you,
Alex
Add a comment to Janis's experience
Was this experience helpful?
Goldie
Terrier mix
3 Years
0 found helpful
I adopted a terrier mix and was told by the foster home that she came from an abuse and neglect background— living in a car from birth with 4 other dogs. All 5 dogs were recommended to be euthanized by the city animal shelter because of their severe PTSD and aggression. A rescue group adopted them all and placed them in foster homes. I have now had her for 2 years and she clearly has very severe PTSD. I have tried everything training-wise to mitigate it to no avail. She is very skittish around strangers and even people she's met before. She will bark and run at house guests, even having bitten a few people. If someone in public even glances at her she will bark and make an attempt to attack. We have another rescue dog who she gets along with very well, but any other strange dog she immediately will attack and bark at, even if the dog is docile and uninterested in her. If we talk loud in our home she cowers, even if we aren't raising our voices at or around her any loud noises or voices cause her to become fearful and guilty. If our other dog does something naughty she will hide as if she's guilty by association. We have never once laid a hand on her and do not yell at her ever- but she acts as though she is going to be beaten. It is very heart breaking to watch, as she is a very kind and gentle dog towards my husband and I, and our other rescue dog. I'm unsure how bad her previous situation was, but it must've been horrible. I am 8 months pregnant currently and am very concerned about her barking and attacking behavior, as I am afraid she say bite our baby. She has lunged at small children multiple times before. I am unsure if I need to take her in for serious professional training or if I need to just put her on the dog form of Xanax to sedate her. I would prefer to not have to medicate her and allow her to live her life unsedated, but she seems so chronically stressed.
Add a comment to Goldie's experience
Was this experience helpful?
MAX
Old English Bulldogge
4 Years
0 found helpful
WE RECENTLY ADOPTED A 4 YRS OLD ENGLISH BULLDOG AND HE RECENTLY HAS GROWLED AND SNAPPED AT MY TWO OLDER GIRLS WHILE THEY WERE PETTING/LOVING ON HIM. HE ALSO HAS HAD AN ENCOUNTER WITH OUR NEIGHBORS DOG TWICE, WHERE SHE HAS CAME INTO OUT YARD AND ATTACKED HIM. WHICH WAS VERY TRAUMATIZING. HE HAS NEVER EVER HAD ANY OTHER OUTBURST LIKE THIS BEFORE, EVEN WITH HIS PREVIOUS OWNER WHO WE ARE FRIENDS WITH. JUST A WORRIED DOG MOM??
Add a comment to MAX's experience
Was this experience helpful?
Otti
schnauzer
8 Years
1 found helpful
My rescued my dog almost 3 year ago. He has history of abuse. He is aggressive to people and other dogs, even to the vet. I am unable to groomer him because he bites me and other that attemp it. He is becoming very matted.and is a hygiene issue and might also be painful. The vet will not sedate him to groome him and will not give me any thing to help him. Other than natural stuff that do not work for him. I recently got a bite from him that required me to go to the emergency room after a dog encounter in a walk. Please help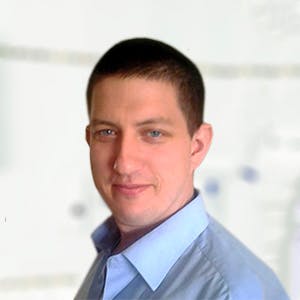 3320
Recommendations
Any behaviour that is stress related, can be difficult to control or manage, we have a few training guides on our website (which I've linked below) which may be able to give you some guidance on improving the overall aggression; there is also a section where you may ask a certified dog trainer a question for further help with this issue. Regards Dr Callum Turner DVM https://wagwalking.com/training/be-calm-around-strangers https://wagwalking.com/training/not-attack-strangers https://wagwalking.com/training/not-attack-other-dogs https://wagwalking.com/training/accept-grooming
Add a comment to Otti's experience
Was this experience helpful?
Charming
Rhodesian Ridgeback
6 Years
2 found helpful
Hi. A month ago my sisters were walking my dog Charming when they were attacked by 3 German Shepherds. He was bitten protecting my sisters. The wounds were minor, but his behavior has changed. He barks at everything and nothing now, and he starts to growl at me and my family. He's a rescue, and we're confident that he was abused before he found his way to us four years ago. I'm worried that the trauma from getting attached may have not only created new issues for him but have triggered memories from his time before he was ours. He's the sweetest dog, Charming wouldn't hurt anyone. Can you help me help him?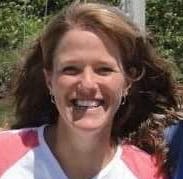 1611
Recommendations
Without being able to work with him, I'm not able to help you directly, but hiring a trainer to work with him would be a good idea. Your veterinarian can help you find a good trainer, and you just want to make sure that you find a trainer that works with positive techniques, and not punishment.
Add a comment to Charming's experience
Was this experience helpful?
Brennan
Wolfhound Dane
11 Months
0 found helpful
Has Symptoms
Acute fear response - flight
Our dog Brennan was a recent rescue, in May of 2018, he had been found wandering on the highway after the ice storm, starving and very malnourished. When we brought him home, he was a curious, goofy, bold adolescent who delighted in self-entertaining, and was an absolute joy. One morning while walking him we witnessed a very bad car accident that involved a vehicle losing control and smashing through the window of the restaurant directly across the street from us. The sound of the impact was absolutely tremendous. From there, came sirens, firetrucks, police, and since we'd witnessed the incident I had to stay to give a statement. This, unfortunately prolonged his exposure to this very stressful event. Now since then his fears have grown exponentially, daily. What was once a curious, bold dog, Brennan has now begun to process the outside world as wrought with seen and unseen terrors. Every sound, shadow, sudden movement, car door slamming, car alarm, trees rustling, empty blue bin on the sidewalk, trains, motorcycles, lawnmowers, anything and everything has the potential to be a threat. He is in constant flight mode. His gait is no longer one that is open and excited to explore his world, it's now in pre-flight mode. Most recently he became so terrified by an empty blue bin that he leapt up in the air, over the blue bin, into the street, and dragged me head first into the blue bin which of course confirmed that blue bins were evil. From there he panicked, and broke free running with the retractor leash smashing behind him on the sidewalk, creating an even more terrifying experience for himself. Luckily he fled home, thank god, but next time may not be so fortunate. He's a wolfhound/poodle cross and is at least 130lbs - very strong and unreachable when he shuts down and goes into full flight mode. I am worried for my own safety now, and his. I sustained a torn rotator cuff, bruised sternum/rib and multiple scrapes and bruises from the blue bin event. Now a walk is no longer one he looks forward to. Any motion toward the gate has him fleeing to the back yard. Once off property, his expectation of potential terrors are all around us at any given moment.
Add a comment to Brennan's experience
Was this experience helpful?
Rocket
Border Collie
5 Years
0 found helpful
We rescued a Border Collie who had his back leg cut off, it looks like it was done with an axe. He also had his teeth filed down. He was very dirty and infested when we got him. We've had him for about six months now. He has severe PTSD. I worry that his quality of life is greatly decreased, and we try to give him love and take him on long walks, it is just that nothing seems to help. I really want to help him and I'm not sure how. Sometimes he is happy and full of energy, but other times its like he isn't all the way there mentally. Do you have any advice? I just really want to make sure we give him the quality of life he deserves. He's a good boy deep to his core.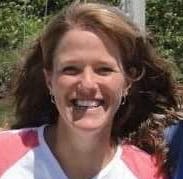 1611
Recommendations
I can't imagine the horrors that Rocket has experienced, and I would never expect that to go away. He may need anti-anxiety therapy for the rest of his life, and if his dosage isn't helping, you may need to add medications to help him. If he is so anxious that he is suffering, letting him go may be the kindest thing for him, and I can't comment on that without seeing him. It would be best to talk with your veterinarian about him, his quality of life, anything else that may be able to be done for him, and his situation in general. I hope that he is okay.
Add a comment to Rocket's experience
Was this experience helpful?
Koda
husky sheppard
2 Years
0 found helpful
My dog was home when somebody committed suicide by gun, he protected the body after from police when they arrived. It has been 3 days so far and e has been throwing up his food after he eats, what other possible other symptoms may occur in the weeks after and what is the best way to help him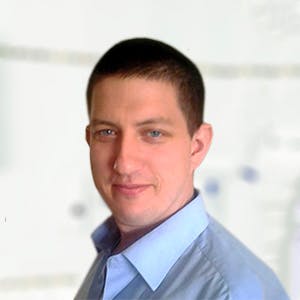 3320
Recommendations
Due to the uncommon nature of this type of traumatic event, it is difficult to say how Koda will be over the next few weeks; like humans, animals process traumatic events and bereavement differently so I cannot give you any specific information. It is still very early after the event and Koda will need time as we don't know how long Koda was with the body for and how much stress that caused. Normally I don't recommend medications for behavioural issues, however given the circumstances it may be worth consulting your Veterinarian. Regards Dr Callum Turner DVM
Add a comment to Koda's experience
Was this experience helpful?
Gus
Poodle
2 Years
0 found helpful
I have a male toy poodle that is 2 1/2 when the incidence accured he was 1 1/2 our oldest dog died and Gus was visually upset but 1 wk after that our house caught on fire from a lightning strike which was very tramatic for us all, my husband saved the house but the fire dept was there and all the chaose that goes with that, then the following week it caught on fire again from another lightning strike but that time we had so many smoke alarms going off that i think i had some hearing damage done plus i have also been dignosed with ptsd, Gus started doing this think of jumping, just random jumping maybe sitting in your lap and just jump right straight up. i was worried it was his eyes so i took him to the vet to be checked she said he was fine except she thought he also has ptsd the only time he really starts jumping is when the weather starts coming in as a storm. but we also have a problem of urinating in the house, he has a doggie door and a fenced back yard but i think he is scared to go out there so i don't know how to get him trained back to going outside. he is a very loving dog but he will just pee anywhere and it's starting to get me at the end of my rope i just don't know how to make him start going outside i try to be nice and not yell always ask him if he needs to go pee pee and go outside with him but he just acts scared. any advice would be amazing.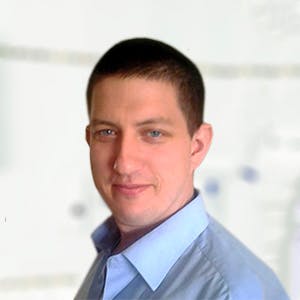 3320
Recommendations
Two lightning strikes in two weeks is not something you read every day; it isn't a surprise that all the stress and commotion caused by the lightning strikes have left Gus and yourself with PTSD. There is no single quick fix or solution to Gus' problem but with time and help you can bring him back to how he was before; we have a few training guides linked below which may be useful for you, have a read through and at the bottom of each guide there is a section where you can ask a certified dog trainer a question for follow up. Regards Dr Callum Turner DVM https://wagwalking.com/training/stop-being-afraid-of-thunder https://wagwalking.com/training/stop-being-fearful https://wagwalking.com/training/not-pee-at-night
Add a comment to Gus's experience
Was this experience helpful?
Tickle
Black Russian Terrier
16 Months
1 found helpful
Has Symptoms
scared of people and noises
2 weeks ago my family and I got into a car accident and my dog was in the car, she was not physically injured but since the accident I have noticed some changes in her behavior. Before the accident she didn't bark unless needed, she was calm and friendly, loved people and everything. She was always good about riding in the car. But since the accident she pants in the car a lot, she has been barking at everything whether there is something outside or not, when people walk up to her she gets very tense and she growls and crouches back away from them. I think she may have some PTSd from the accident but I dont know how to help her or what I need to do, if you could let me know, thank you.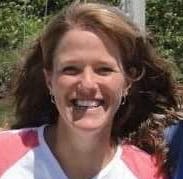 1611
Recommendations
It wouldn't surprise me if that kind of trauma affected Tickle, especially if you have noticed the changes since then. She may benefit from anti-anxiety medication, for a short or longer term, just until she feels more confident and isn't so scared of everything. Your veterinarian can help you with that medication, as there are quite a few available and you will need a prescription for that. I hope that she is okay.
Add a comment to Tickle's experience
Was this experience helpful?
jax
german shepherd/ black lab/ pitbull mix
2 Years
1 found helpful
I got Jax at the age of 2 months and the person i got him from said he was being used as a bait dog. When we took him on walks he would never bark at any one or anything he would never pull he listened to us then at the age of 5 months my fiances little brother and step dad took him fishing well two huge dogs who were breed for fighting attached him and the dogs owner allowed it to happen didnt even try to help my fiances step dad to break up the attack. Ever since then he would bark at everyone and everything he wont listen to us when out side and we cant take him for walk during the day he has to be at are side 24/7 if hes not he just crys and crys and he gets very scared of things to. Could this be ptsd?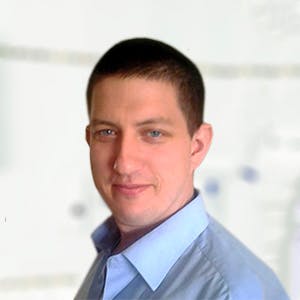 3320
Recommendations
Jax is being defensive after he was attacked and is giving a preemptive bark at all humans, dogs etc… when he is out; this is a behavioural issue which needs to be addressed as a behavioural problem. In this case you may need to speak with a Behaviourist to get Jax socialising again with small groups of dogs starting one on one and building up. Regards Dr Callum Turner DVM
Add a comment to jax's experience
Was this experience helpful?
Harper
Labrador Retriever
18 Months
0 found helpful
My dog ran away and was gone for about 7 hours at night. Thankfully she was found but hasn't moved from my bed on her own since she got home except to eat and drink and only that when i brought it into the room. I carried her outside to use the bathroom and she did but pulled away trying to get under my car to hide. Once back inside she raced back upstairs to the bedroom. I don't know what spooked her that made her run (she was hiding in the bushes in my yard and when I was coaxing her out she bolted out a hole somewhere in my fence) or what happened while she roamed but she's been off since she got home. It's only been a day but I'm so worried.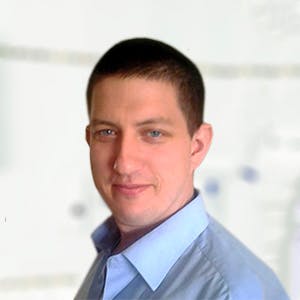 3320
Recommendations
Fear and anxiety can be difficult to understand and manage in dogs as they generally don't look at the world logically like us as they don't understand a lot of what happens around them. You should try to take her out and see if she reacts to anything in particular to try to determine the trigger or cause for this anxiety, after try to get her to learn that it is not a threat; the link below will be useful and there is an area towards the bottom where you may ask a questions to a certified dog trainer for specific advice on this. Regards Dr Callum Turner DVM https://wagwalking.com/training/stop-being-fearful
Add a comment to Harper's experience
Was this experience helpful?
Bennett Monroe
Shih Tzu
11 Months
0 found helpful
My Shih Tzu has not been the same since his neuter 3weeks ago. The doctor who did the procedure he growls at, which he never has behaved this way before. He now , after being completely potty trained for 6 months, will not go potty outside! The doctor said he may need anti anxiety medication now and I'm so upset having to follow him around the house constantly in case he goes potty. Please help!
At the end of my rope,
Kimberly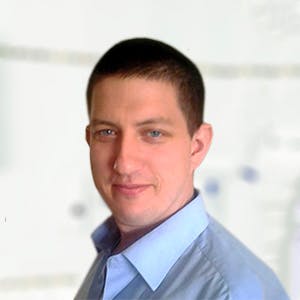 3320
Recommendations
These cases are never simple and straightforward, you need to ensure that any toilet habits being made are fully conscious and intentional and not that he cannot hold it any more. If the behaviour is down to anxiety, it can be difficult to correct and you may need to consult with a trainer more than with a Veterinarian. We have any dog training guides, but nothing that covers your specific issue and medication isn't a long term solution. Regards Dr Callum Turner DVM https://wagwalking.com/training/behavior
Add a comment to Bennett Monroe's experience
Was this experience helpful?
Bella
Labrottie
3 Years
1 found helpful
within the last two months my dog has become aggressive to men coming into the house, especially if she dosn't hear them come in or knock. at first two times she barked and jumped up to try to scare them back out the door. this time she barked, jumped up and bit the guy enough to hurt him but not blood just a small mark. she has had severe abuse in the past. could this be delayed PTSD? she is a great dog other then this new issue! what should I do?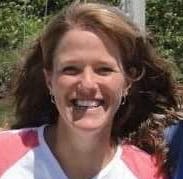 1611
Recommendations
Thank you for contacting us about Bella today. Without knowing more information about her history or how long you have had her, it is hard to comment on why this behavior is occurring, but it is possible that she is becoming more comfortable in your home and feels more of a need to protect it, and that is how she knows to do so. It would be a good idea for her to have some behavioral training at this point, preferable someone that can come in to your home and see her in her environment, as she may react differently outside of the home. Your veterinarian should be able to give you some references for behavioral trainers in your area. I hope that she responds well to training!
Add a comment to Bella's experience
Was this experience helpful?
Beauty
Collie cross
3 Years
2 found helpful
I adopted my dog from my local rescue at 6 months old. She was extremely frightened to the point that she had no emotions, she was never excited yet was never aggressive. It was like she was shut down but after a long process of patience, time and TLC she came around and began to become a normal dog. She was like a normal dog and was so happy, she was still startled every now and then by loud sounds but nothing too extreme. Recently she has began to go back to her nervous ways, she doesn't like going outside at night to go toilet on her own even though we have another dog she is less interactive and is more nervous than usual. We don't know why as we only use positive enforcements so no tips on the nose and we ignore bad behaviour and reward good behaviour. What is going on and what can I do?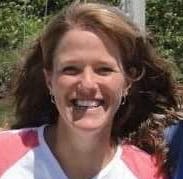 1611
Recommendations
Thank you for your question. That is wonderful that you were able to work with her like that. It is hard to say what might be causing her to become more nervous again, sometimes dogs are very intuitive to changes that we aren't aware of. I think, based on your email, that she might benefit from some anti-anxiety medications, whether short term or long term - there are many good options available, and they may just help take the edge off of her fears and anxieties so that they don't become worse. Your veterinarian will be able to examine her, determine which one might work best for her, and prescribe an appropriate medication for her. I wish the best for her.
Thanks for your help, just wondering if there is any non-medicated ways to help her?
Add a comment to Beauty's experience
Was this experience helpful?
Lilee
Retriever/Pit
1 Year
0 found helpful
Has Symptoms
Anxiety, shaking, chewing
I am concerned about a beautiful canine that I babysit regularly... She was rejected by her mother at birth & was rescued at 3 weeks. She has been given nothing but love, since then. She is under 2 years & is very anxious. The troubling part, before bed or nap, she sucks on her blanket for a long time, gritting her teeth together and shaking. When she naps, she constantly cries. It is killing me to watch her mentally in pain. We got her a puppy-sister, whom she loves, but has SEVERE separation anxiety from her parents & me. What can I do to help her? Thank you!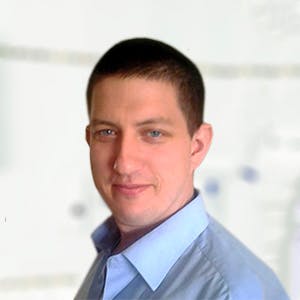 3320
Recommendations
It can be difficult to get separation anxiety and other related issues under control, however there are a few different methods you could try in the link below. If you require further guidance there is a button towards the bottom of the page where you may ask a certified dog trainer a question. Regards Dr Callum Turner DVM https://wagwalking.com/training/stop-separation-anxiety
Add a comment to Lilee's experience
Was this experience helpful?
Felipe
Mixed
6 Years
0 found helpful
We have a rescue male dog about 6yrs old. He is a mixture of who knows what, but he looks a lot like a spaniel. He came from Porto Rico and was a street dog. He was in a cage and was treated for heart worm. The problem is he rarely eats much but is heavy. His hips seem to hurt him. I think he was kicked a lot. One local vet to a full body X-ray and could not see any abnormalities including hip problems. His thyroid test was a little high but not way over. He is very friendly and likes walks but doesn't last long.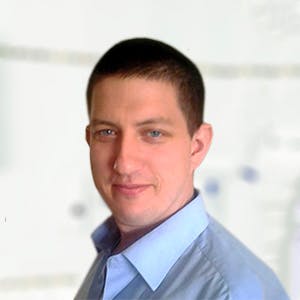 3320
Recommendations
Having a rescue dog can be very rewarding, however it can be quite difficult as we don't know what their life was truly like on the streets before they were rescued and how they were treated which makes narrowing in on behavioural issues very difficult. A lot of work has to go into a rescue dog to give them a sense of normality; we have many training guides on one section of our website which I suggest checking out and you'll have the ability to ask a certified dog trainer a question. The issue with the hips will be difficult to narrow in on if x-ray are clear, but rest and gentle exercise may help. Regards Dr Callum Turner DVM https://wagwalking.com/training/behavior
Add a comment to Felipe's experience
Was this experience helpful?
Pepper
toy poodle
6 Months
0 found helpful
Has Symptoms
Cowers in crate, trembles, bites
My 6 month toy poodle spent a day at the vet having an Upper Gi and small bowel follow through 1 month ago after eating some yarn. She had blood work taken plus an IV. In total she had approximately 8 x-rays. I believe that she was fighting back during the ordeal. Plus she has to have drops put into her eyes on a frequent basis. She did not end up having an obstruction. She is now a different dog. She was a typical playful pup before the day at the vet. Now she cowers in her crate, will only let me pick her up occasionally, tries to bite my husband if he picks her up. She has no interest in playing with toys and is only starting to want to eat treats (dog or meat). I am trying to give her some space but encourage her to interact with us. I have her signed up for puppy training next week in hopes to encourage socializing. Should my husband continue to try to pet her? Is it time for a prescription of Xanax? Does this sound like she should overcome this in time? She hasn't been spayed yet and i'm concerned this will set her back as well. I would appreciate any suggestions. Thank you!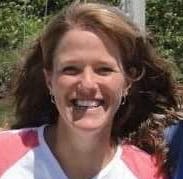 1611
Recommendations
I can't imagine that her visit to the veterinarian was that traumatic for Pepper, to cause these signs at home! Puppies typically bounce back from this sort of thing very quickly. Since you have noticed such a dramatic difference, I think it would be a good idea to hire a trainer, as they can assess her behavior and help you change it, whatever the cause was. You want a trainer that works with positive techniques, vs punishment, and your veterinarian can help you find one if you don't know a trainer in your area. I hope that all goes well for her.
Add a comment to Pepper's experience
Was this experience helpful?
Dude
Schnauzer/Westie mix
5 Years
0 found helpful
I have a 5 year old mini schnauzer mix. LSt week we installed an alarm system and accidentally set it off. It was incredibly loud. Since then we have a hard time getting him to go outside and when he hears the warning beeps at the sliding door opening he tries to hide under the bed. The only time he is not under the bed is when he is sitting on my lap. When he does go outside he hides under the deck and shakes. We have another dog and a cat in the home and neither one of them was affected the same, although they were both a bit nervous for an hour or so after. On a side note we went out of town with them the next day and the house we stayed in also had the beeps when doors opened but my softer. He was not affected. How do I help him? He has always been a bit clingy with me but never this distraught for this long. Any advice is greatly appreciated. I feel really bad for him. He seems so scared.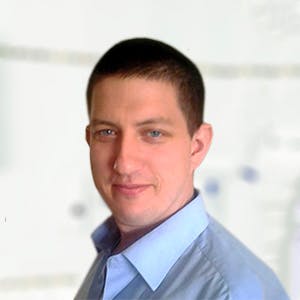 3320
Recommendations
We have a training guide on how to train a dog to ignore loud noises which is linked below, it is just going to be a case of getting Dude used to these beeps and the alarm sound. Read through the guide below and there is a section towards the bottom where you can ask a certified dog trainer advice. Regards Dr Callum Turner DVM https://wagwalking.com/training/ignore-loud-noises
Add a comment to Dude's experience
Was this experience helpful?
Cody
Sheltie
12 Years
0 found helpful
I have a 12-13 year old Sheltie that I am currently fostering to adopt. I think he may have PTSD.

He was found in downtown Wilmington,XX. He was matted, grossly underweight (14 pounds) for his age and size.(I have 3 other shelties that are between 20-25 pounds.) He has prostrate, kidney and bladder infections that we are trying to get under control, cataracts in both eyes.

He circles or herds in the house but does settle down inside and will rest. Most of his indoor herding is when I am in the kitchen were he knows his food comes from. When we have him outside during the day he will also herd but not as constantly as he does at night. At night when we go out to show him the door we have picked him up several times and his heart is racing.

I do think that while he was "on the run" he most likely had to scavaged for food. At this point he is not gaining weight which we feel may be from the herding because he is eating a full can of Hills KD food and sometimes more. We also think he may have some thyroid issues. Even when cuddling him so that he knows we love him and will care for him, his little head is in constant movement.

There is no exibit of fear of people but there is need for food because of the lack of it, there is no exibit of food aggression. We do feed him in a cage because he needs to eat and we don't want other dogs to eat his meal on top of their own.

Even though the owner did come forward after the foster to adopt was set up he/she was unable to explain the lack of medical care the dog needed. He/she claimed that he was only running about 2 to 3 weeks. I believe that it was close to most of the winter considering the condition that he was in when found.

Could PTSD be part of his diagnosis? Thanks for your advice.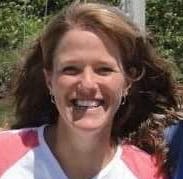 1611
Recommendations
I'm not sure that we are able to actually diagnose PTSD in dogs, as that diagnosis requires a conversation, but I do think that dogs are affected by their experiences, good an bad, and it can take some time for them to overcome chronic trust issues. I hope that you are able to give Cody the home tht he needs.
Add a comment to Cody's experience
Was this experience helpful?
Kirby
Min pin chi
4 Years
1 found helpful
I adopted a rescue who I think may have ptsd. He is not aggressive but more jumpy. He is fearful of new situations and loud sounds, but the slightest movement or sounds make him flinch. He does not ever try to bite, and I have never heard him bark. He has growled at our other dogs, but more in saying back off. He seems to have issues with a "nervous"tummy. Other then that he is a very sweet loveable pup.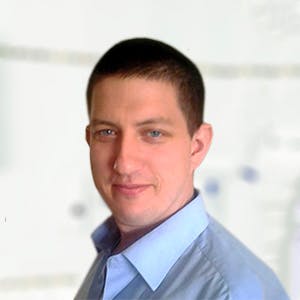 3320
Recommendations
With rescue dogs, we don't know their history so we don't know what situations and scenarios may cause a stressful time for them; reassurance and trying to identify triggers is important but time consuming, there are no shortcuts unfortunately. The link below is to a page on our site on stopping a dog from being fearful, but there is a section near the bottom where you may discuss this issue with a dog trainer for a better insight. Regards Dr Callum Turner DVM https://wagwalking.com/training/stop-being-fearful
Add a comment to Kirby's experience
Was this experience helpful?
Aiden
Mix
1 Year
0 found helpful
I rescued my dog about 7 months ago. He has a very big scar on the back of his head/neck so we know something bad had to have happened to him.

When we are outside there have been multiple occasions where all of a sudden he grabs a hold of his leash and starts growling, lunging, and biting whoever is walking him. It looks like he doesn't even recognize us in that moment.

He wont stop until you manage to walk him inside while he is continuously biting and lunging.

We are in training classes currently and have now switched to a prong collar and even then nothing will faze him in that moment. it seems like he doesn't feel anything even if you pin him to the ground and hope he stops.

It seems like all of a sudden he goes back to his past and thinks that whoever is walking him is going to hurt him so hes in fight mode. We live in an apt so we have to walk him.

We are very desperate to get this under control but wanted to shy away from giving him medication that will just make him sleep all day.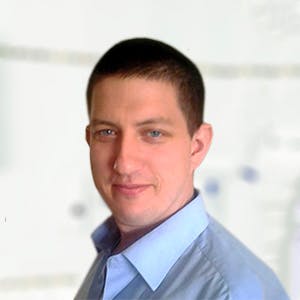 3320
Recommendations
Behavioural problems are difficult to control and not knowing his history it is difficult to know what exactly will trigger an episode. Apart from offering reassurance and calming Aiden down I cannot recommend anything else; the first link below is to a training guide on not biting his leash and at the bottom there is a place where you can ask a dog trainer a question. Regards Dr Callum Turner DVM https://wagwalking.com/training/not-bite-his-leash https://wagwalking.com/training/behavior
Add a comment to Aiden's experience
Was this experience helpful?
Dez
Pitbull mix
10 Years
0 found helpful
Hi!

I am writing for some advice for my parents' dog, Dez. Dez is a 10 year old rescue dog (rescued her about 8 years ago) who is a pitbull mix. She has always been a sweet, wonderful dog. She has separation anxiety and will tear a door down if she is left in a room alone. She has had a couple of incidences of aggression but no attacking, just growling until recently. There are 2 other dogs in the house who she has essentially grown up with and one new puppy. (just a little background info).

This past year my parents were displaced by Hurricane Harvey. During this time they were living with my grandma (~5mos) who made 2 of the dogs (including Dez) stay outside. Dez has always been an indoor dog who was let out to run around the neigborhood (no leash laws) and on my parents' land. While they were at gmas, she attacked the other dog twice to the point of the other dog needing stitches. This is when they began separating the dogs. Now that they are back at the house there have been several incidences of aggression toward the other dogs and some isolated events of aggression towards my mom and sister. Recently she severely attacked and bit my parents' puppy and bit my mom when she was trying to separate the two. She cannot even be in the same room as the other dogs without attacking. There is no warning with the attacks either, she goes from being fine to suddenly attacking. My parents are at a loss for what to do.

Any advice?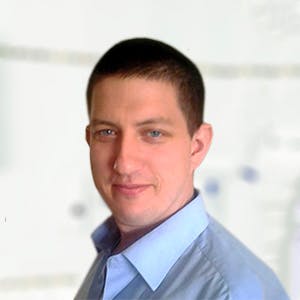 3320
Recommendations
This is a true behavioural problem, we have an article on this subject linked below; at the bottom of the page there is a place where you can ask a dog trainer a question (just like you did here) and they will be able to go into this in more detail with you. Regards Dr Callum Turner DVM https://wagwalking.com/training/not-attack-other-dogs
Add a comment to Dez's experience
Was this experience helpful?
Ike
Beauceron/French Griffon
6 Years
0 found helpful
Has Symptoms
Aggressive Towards Other Dogs
Hello!
We recently had a new dog come into our home in August after our last dog passed away in 2015. Ike came from a family friend of one of my friends, and his previous owner told us that about 3 years ago Ike was attacked in an elevator by another dog who ended up breaking his tail and biting a decent sized chunk out of his neck. Of course, we believe this was the onset of what me and my mother are pretty sure is PTSD. he is a giant sweetheart and very friendly once he gets to trusting you (which doesn't take too long if you're good to him), but he exhibits fear in the form of severe aggression around other dogs. The two most prevalent examples of this are the first day we got him, and about a month ago. The first full day we had him we took him to PetCo with us, as the whole deal had gone by in less than a day and we weren't entirely prepared (he was given to us in a choke/slip collar, which was the main reason we went: to get him a harness instead). he did fine at first until we walked down an aisle and he started SCREAMING. not howling or whining or anything, absolutely screaming bloody murder. it took us all of five seconds to realize it was because of a small stuffed dog at the end of the side, and was fine when i took him into a different one. the next incident was at the vets last month when we went to deal with a nail he had broken. he did pretty okay, generally anxious and excited but otherwise was just fine. a dog came into the waiting room (we were in the clinic room, so ike could not see this dog) and as soon as he did, ike started screaming again the same way that he did in the store.
i have tried looking for many books and resources that focus specifically on healing dog-aggressive dogs, but with no luck. i've looked into behavioral therapy for him, but i think he may fare better if i try first as he trusts me more than anyone else in the house, on top of the fact that the dog therapists around here do not come cheap, and based on reviews i read they are not worth the money either.

at the very least, i'd like him to just be tolerant of other dogs for several reasons. first and foremost, there are at least 4 other dogs that i know of in our complex, and it's difficult trying to find good times to take him potty that don't interfere the other dogs (which of course, means that i've had to vaguely memorize the potty schedules of four dogs i do not own in hopes of keeping mine safe and comfortable, which leads me to my next point). i also think it will help improve his quality of life, which really is my main goal. because there's too many dogs around here and in town, i'm having difficulty finding places where he can play and get the exercise he needs without the risk of other dogs showing up. if i can get him to simply be tolerant of dogs around him, i feel as though this will no longer be an issue. lastly, he is an 85-90lb dog that doesn't have great leash skills, and he tugs HARD when he sees another dog. this wouldn't be much of an issue aside from the fact that i am only 4'11, and am disabled at that. he has pulled me to the ground several times for various reasons, whether it be another dog, a person he's excited to see, or he just really wants to run. i did buy a few different books on leash training older dogs, but am still waiting for them to be delivered. hopefully they're worth the price!

thank you for your time, and i look forward to hearing back with any advice or resources you may have :)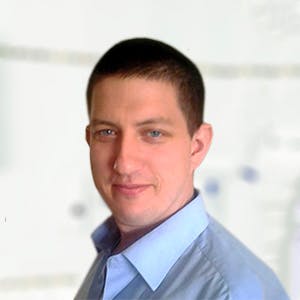 3320
Recommendations
Firstly I would recommend against a harness and go for a regular collar (not the choke collar) just because of his size and your stature I feel that a collar around his neck my give you an extra little bit of control; once this problem is managed you can go back to the harness, I am just thinking from a practical standpoint. As for the fear (it certainly doesn't sound like aggression), this will be difficult to control and may involve you initially getting a small stuffed dog for Ike to get familiar with before you move on to real life dogs. At some point you are going to need to socialise Ike (initially from a distance) and slowly get closer, these activities are easier with a Trainer or Behaviourist but finding a good one can be hard. I don't have any specific advice for you due to the severity of Ike's fear (being scared of a stuffed dog) but try to at least get him comfortable around a toy for a start. Regards Dr Callum Turner DVM
Add a comment to Ike's experience
Was this experience helpful?
Rooney
Shepherd corgi mix
1 Year
0 found helpful
Hello. My husband and I adopted our dog about 5 months ago. At the time, he was a few months old. We adopted him from a kill shelter because he was on the list to be euthanized as he was considered "not adoptable" due to his behavior. However, since he was young, we figured we could help him heal. The first signs he showed were not letting you touch him, carry him, pet him. We do have an older dog who served as his guardian and helped him get more comfortable. Once he saw our older dog coming up to us or letting us pet him, he became a bit more comfortable. He soon began to let us pet him, but only on our bed and only if he came up to us. It's been the same since. When we have to cut his nails or bathe him or put a leash on him, we have to hold him down and he becomes extremely terrified he pees, poops, and releases his anal glands. He goes to the restroom both inside and outside. He is kennel trained during the day. He had his own kennel until maybe 3 months ago as he preferred to be with our other dog. He is very attached to our older dog. He has never bit us, but when we reprimand him for doing something bad, he growls at us. He is very sweet and loving and it is obvious he wants to be better but he can't. However, we are moving to an apartment that does not have a large yard like our prior one which means we must keep him on a leash and walk him. Once we put the leash on him, he goes crazy. He jumps everywhere trying to hit himself, he even bites his own tongue and begins to bleed. The entire time, he's panting very heavily and also releasing bodily fluids through his rear end. We believe he may have been extremely traumatized as a young puppy and he still shows signs of it affecting him now.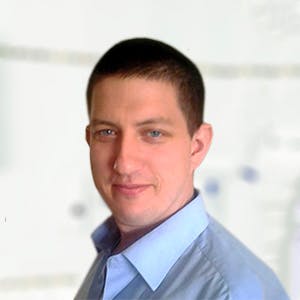 3320
Recommendations
These cases are never easy and you may need to do some desensitisation training with Rooney which may include you walking next to him holding the lead without putting it on him or placing it on the floor in front of him for him to inspect it thoroughly before putting it on. There is no quick fix in these cases and I would highly recommend that you seek out the help of a Behaviourist/Trainer to get this issue resolved quickly especially since you're moving into an apartment and no longer have a garden. Regards Dr Callum Turner DVM
Add a comment to Rooney's experience
Was this experience helpful?
Odin
Golden Retriever
7 Months
1 found helpful
Hi there, I believe my puppy may have developed PTSD after a traumatic event in our home. I support adults with developmental disabilities and mental health issues, sometimes within my home. We had a young woman with severe mental health issues staying with us 3-4 nights a week. She had a good relationship with the dog, and had been staying overnight with us since we got him in September. Just before Christmas the young woman had a seriously aggressive episode that led to the cops being called, a knife taken to me, things being thrown and broken and the young woman physically attacking me. Odin (our puppy) tried many times to get in the middle of it, which led to him also being physically pushed and hit by the girl. Up until this point, Odin had been the perfect puppy. He was so obedient, friendly and had a very balanced disposition. He rarely chewed anything he was not supposed to, he was easily trained off leash and he was always happy and loved cuddles. We did notice he had some food aggression (he would growl if you pet him while eating or chewing a bone). But, we had been working with him on it and he seemed to be getting much better with it. To the point where i could hold the bone and he would calmly chew it.

Within a week or so of the episode with the young woman, we noticed a change in Odins demeanor. It began one night with him lying on the couch growling at anyone who walked by and snarling when we got closer. At that point we checked him over from head to toe to see if there was something physically wrong. He then snapped at us and when we called him off the couch we noticed he had peed without even getting up. Since then (the end of December), Odin's behaviours have gotten significantly worse. He has bitten and broken skin multiple times on both my fiance and I, as well as a young man with Down syndrome (who is moving in with us permanently). It is now at the point where we can't even touch him without a fear of getting bit. He can be so happy one minute (tail wagging), to all of a sudden tail tucked, ears back, snarling and then a bite. He has only ever gone at our hands, and they seem to be the biggest trigger. So much so that when the young man with Down syndrome held out his palm for "morning kisses" from 5 feet away, the dog leaped at him and bit his hand and broke skin. The warnings are getting less and less, and he is going for the bite sooner. We have seen a behavioural trainer twice now and took a visit to our vet last week.

Both the vet and trainer have said that they have only ever seen a dog like this once or twice before. It is not the normal anxiety that most aggressive dogs exhibit. He seems confident, happy and obedient one minute, then switches within an instant. I really feel that this may be canine PTSD, but the vet and trainer are wary about making that diagnosis as it seems to be uncommon (and/or not a lot of research into it). I've been a mess all week, as I am at a loss of what to do. The last thing I want to do is give up on our pup, but I also need to make sure that the young men we live with are safe. We have introduced him to a muzzle, keep him on a leash at all times, and put him in the crate during transitions and busy times.

What I need to know, or get some advice on, is whether or not you think he will get over this aggression and go back to the loving dog he was less than 2 months ago or whether this is genetic and something we will not be able to fix. Also looking for your advice on meds. We don't want him to be drugged up but I wonder if it will help take the edge off.

Thanks so much for your time and looking forward to hearing from you.


Ps: he is a Golden Retriever Fox Hound mix.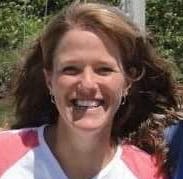 1611
Recommendations
Thank you for your email. I'm sorry that Odin is having these problems. Without examining him, I can't comment on whether he will be able to be his normal happy self again, but he is such a young dog, and this seemed triggered by this event, so one would think that with ongoing training you should be able to change this behavior. Anti-anxiety medications are often very helpful in conjunction with behavioral training, and may help him quite a bit. That would be something to discuss with your trainer and veterinarian, but if they are recommending medications, it would be a good idea. I hope that everything goes well for Odin.
My dog Chatlie became fearful when I was walking him when a truck backfired, sounded like a rifle and he literally pulled me back home. He's also a rescue dog and is friendly to a point buts become extremely protective. He gets very stressed out with fireworks. I've tried a small dose of melatonin and a thunder shirt but foes t seem to help. He barks and runs around, extremely anxious and panting. Ready to take him to a vet to see if he can get some type of medication as any loud noises, trucks, etc. can bring this on. So far he's not aggressive though, lovsble most of the time but also very anxious. I try snd stay calm so he's not feeding anxiet from me, but it's hard. Hope someone has advice.
Hi I think my 11 month shih tzu got ptsd from a grooming parlor for pets and surely worrying because he acting so weirdly like the said symptoms.
Add a comment to Odin's experience
Was this experience helpful?
Maxx
Lab mix
1 Year
0 found helpful
My dog was attacked at 8 weeks by a pit bull. No harm was done to him but he is scared of rough play with adults and other dogs and submissifies himself without harm even being done to him and anytime I go to pet him With my arm going above his head he flinches like he's scared. How do I fix this so he isn't scared anymore?? Could this be PTSD from the attack??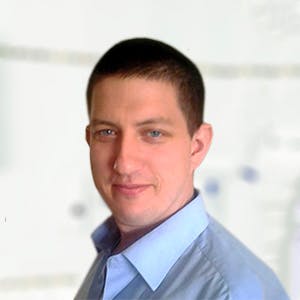 3320
Recommendations
It is possible that Maxx is suffering from post traumatic stress and is submissing to everyone (man and dog) so that there is no chance of a further attack; this type of behaviour needs to be addressed on an individual level and there is no quick fix. Getting Maxx used to physical contact needs to be slow, gently running your hands across a surface so he sees you coming then slowly petting him would be a good start but I feel that a Behaviourist would be best to talk to about this. Regards Dr Callum Turner DVM
Add a comment to Maxx's experience
Was this experience helpful?
Sox
Border Collie
7 Years
0 found helpful
I have had my dog for 6 years and his behaviour has worsened in that time, he is very nervous and will often go Into corners I believe he was from a puppy farm but he seems so stressed often shaking and has never played with toys, we have had him at the vets as he doesn't seem to gain weight either we are struggling with his condition but no one seems to be helping, any advice would be helpful thank you.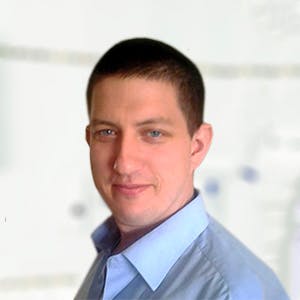 3320
Recommendations
If this is a behavioural issue due to stress, it can be difficult to pin down specifically an underlying cause; I am sure in the past six years you have tried to look for triggers (noise, objects etc…) which cause a worsening of symptoms. There is nothing I can recommend which would help Sox and it may be a case of having a Behaviourist monitor his behaviour for a while or have residential training. Regards Dr Callum Turner DVM
Add a comment to Sox's experience
Was this experience helpful?
Paco
Mixed
24 Months
0 found helpful
My dog and I saw a car accident on NYE, a car came up on the sidewalk and hit a fence probably 6 feet in front of us. Ever since, he hides in his crate in a shaking ball. He refuses to go on walks, and won't pee/poo unless he's about to pop, which is usually 3-4am. I can't handle the middle of the night potty breaks every single day. He won't accept treats, won't sit on the couch next to me, hasn't played with a single toy since. I'm so sad for him and I need some help for him to be his usual happy, playful self.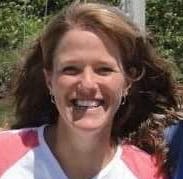 1611
Recommendations
Thank you for your email. Paco does sound like he is having problems with anxiety, and could use some help. There are many good anti-anxiety medications available to help him - your veterinarian can examine him, assess his general health, and talk with you about which medications might be appropriate. If a trainer might help him as well, your veterinarian can recommend a good trainer. I hope that you are able to help him through this, he sounds quite traumatized.
Add a comment to Paco's experience
Was this experience helpful?
Jackson
Shepard/Husky/lab mix
4 Years
0 found helpful
We have been having trouble with our dog Jackson and his erratic behaviour. His previous owner worked a lot and he was left alone for majority of the time, and hee was moved around from home to home. We have him in a stable environment now, but he is overly obsessive about the cat and stares at him relentlessly but won't go close to him. He also gets very aggressive and over the top hyper sometimes, for no apparent reason. I have been working on trying to teach him some manners, as he is very in your face. Hes a very sweet dog, just not properly trained. He has attacked me an bit me and my girlfriend several times, but isn't aggressive towards our other dog. It seems to come randomly, it just concerns me that he doesn't lay down, he paces constantly and it worries me.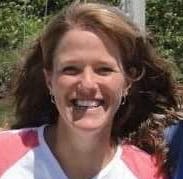 1611
Recommendations
Thank you for your email. Jackson has a lot of very active dog breeds in him, which may be part of the problem if he isn't getting enough exercise - that might help. For training, given his size, history, and acts of aggression, it would be a good idea to work with a trainer rather than trying to change these behaviors your self. Trainers are often able to see subtle behaviors that you do, or that Jackson does, that you can change and learn to communicate better with each other. Your veterinarian can recommend a good trainer for you. I hope that all goes well for Jackson.
Add a comment to Jackson's experience
Was this experience helpful?
Bear
Maybe Shar Pei mix
8 Months
0 found helpful
We got Bear about a month ago from the pound. We don't know a whole lot about his history. Right after we brought him home, he showed some signs of having had a family previously (like he knew exactly how to go through a bedtime routine); but he didn't really know how to "dog" either. He didn't know how to play with other dogs, he didn't know how to play tug-of-war, and a few other normal "dog" things. So we really don't know. Within the last week or so, he's become aggressively protective over a some of his toys, his dental chew things, and his food bowl. At first we though resource guarding, but now we're realizing he snaps into almost an entirely different, almost "instictive" personality and tenses up, tucks his ears back, starts growling, and showing his teeth if I (the woman of the house) come near any of the things he's protecting. If my fiancé (the man of the house, and the person that picked him up from the pound) comes near his "protected" things, he's MUCH less aggressive. When he snaps into this "other" personality, he can literally be "snapped" out of it if my fiancé calls his name. If he "snaps" into it while I'm petting him, it's almost like he's fighting the instinct to be aggressive. If I keep petting him and talking to him, he "snaps" out of it after a minute or two. But if I take my hand away he gets more aggressive and almost tries to bite my hand if I reach back out. He's never actually bitten me. It's like a show of the threat of biting. He went to the vet like 3 weeks ago, before all this started, and they did a full physical examination and said that he seemed perfectly healthy. Does this sound like something that a positive reinforcement kind of thing can help, or do you think there's a bigger issue?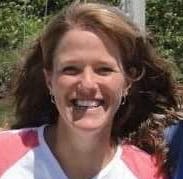 1611
Recommendations
Thank you for your email. I think, given his size, and his unknown background, that it would be a good idea to enlist the help of a trainer in this situation. Positive reinforcement might help, but a trainer may be able to watch his cues, watch the interactions between you, your fiancee, and Bear, and identify some triggers that may help to change his behaviors. Your veterinarian should be able to refer you to a reputable trainer. I hope that everything goes well for you and Bear.
Add a comment to Bear's experience
Was this experience helpful?
Teddie
Terrier mix
5 Years
0 found helpful
I recently took my dog to a restaurant with me. Her leash was attached to my chair and when I got up to refill my water, she tried to follow me. When she heard the chair move with her, she became scared and started to run with the chair still attached to her. Since then (1 week ago), she has been vomiting occasionally, lack of appetite, and diarrhea. She seems more fatigued than normal. I took her to the vet, there was normal bloodwork, vitals, and physical. I forgot to tell the vet about this stressful experience and am wondering if this would be a stressful enough situation to start these symptoms. She already has anxiety and is prescribed meds for it.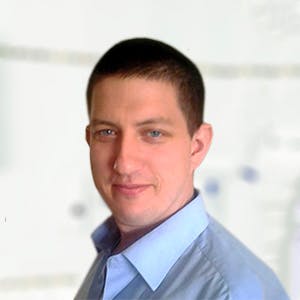 3320
Recommendations
It is possible that the sound of the chair and it moving towards her could cause a stress response; one way to test this would be to return with her near the restaurant and observe her behaviour, if she becomes more agitated you'll know that the incident probably is related to the anxiety being displayed. Regards Dr Callum Turner DVM
Add a comment to Teddie's experience
Was this experience helpful?
neo
Shih Tzu
2 Months
1 found helpful
my dog was running around and hurt himself really badly but we still dont know where, there were 2 drops of blood which fell off him but we couldnt see from where, since then he has been extremely traumatised and has been crying on and off. i dont know what to do this happened a few hour ago and theres no vet open today although i spoke to one on call, im still worried and i dont know what to do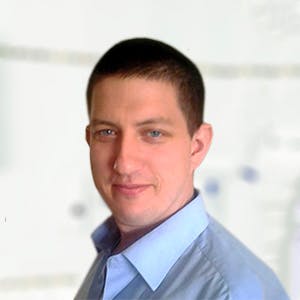 3320
Recommendations
Sometimes the shock of an injury is worse than the injury itself, this is the same for animals and for human children; it is possible that Neo is a little confused if this is his first injury like this so reassurance is probably the best course of action here. If he is still distressed or showing signs of pain in the morning visit your Veterinarian for an examination. Regards Dr Callum Turner DVM
Add a comment to neo's experience
Was this experience helpful?
Pebbles
Mixed
21 Months
0 found helpful
Has Symptoms
Barking, growling, biting
We have had our dog for almost two years now and we picked him up from a kennel. He wasn't with his brothers / sisters but with a different breed of dog as he was very submissive and other dogs "bullied" him. We love him very much, yet he is becoming more and more agressive (growling, biting quite hard and showing his teeth) when we try to pick him up from the ground and he shows the same behaviour to some other dogs on walks (more often than not). He eats and sleeps like he always does and he has a normal body posture (tail up and wagging, ears in a normal position) when he is not barking. However, we feel like there might be something wrong but we're not sure.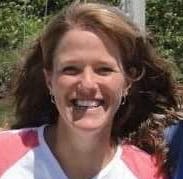 1611
Recommendations
Thank you for your email. Dogs sometimes start to change behaviors as they become more confident in their environment, for example, going fro a shelter where they were not happy, to a home with people that love them, and any aggression that they didn't show in that situation, they may show in the new one. It would be best to have him evaluated by your veterinarian to make sure that there isn't anything physically wrong or painful, and then work with a trainer in your home to change those behaviors before they become worse. You want him to be a happy dog, and you may have to learn the cues that trigger his aggression. Your veterinarian can recommend a good trainer for him. I hope that he does well.
Add a comment to Pebbles's experience
Was this experience helpful?
Balloo
English Cocker Spaniel
5 Months
1 found helpful
Has Symptoms
Chews on nails on hind paws
My dog bites the nails on his hind paws randomly to the extent where his nails are almost to the nail bed, fear bites at times, follows directions not more than a few times, avoids strangers, tail is always down even when it's wagging, freaks out and starts whimpering and high pitched barking when either me or my boyfriend walks away during walks. He also looks down at my feet when asked to do repeated new commands and will only do commands no more than a few times (except for "sit")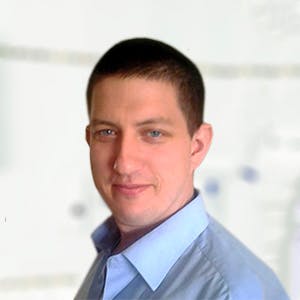 3320
Recommendations
There are a few causes for the behaviour which you are describing which may be just a behavioural problem or may be due to a medical issue. Allergies, long nails, torn nails, infections, stress, boredom and other disorders may cause excessive chewing of the nails; as for the lack of obedience, this may just be behavioural and may require a more firm hand. I would get Balloo checked over by your Veterinarian to be on the safe side to make sure there isn't anything medically wrong; if the chewing of the nails gets too much you may need to consider having them removed to prevent secondary complications. Regards Dr Callum Turner DVM https://wagwalking.com/symptom/why-is-my-dog-chewing-claws
Add a comment to Balloo's experience
Was this experience helpful?