What is Avocado Poisoning?
There are certain types of avocado that are known to be poisonous due to the amount of persin in the avocado leaves, seeds, bark, and fruit. Studies have been conducted that show that avocado is not highly toxic to dogs; however, if a dog were to ingest the seed of an avocado, it could cause illness. Avocado pits can cause blockages within the gastrointestinal tract and different varieties of avocado have varying amounts of persin. Avocado is highly toxic to horses, goats, birds, and cattle, and with dogs, depending on the amount they consume, can end up with an upset stomach. The most toxic portion of an avocado is the leaf.
Avocado poisoning in dogs occurs when dogs ingest the pit of an avocado. The avocado pit contains a poisonous substance called persin, and, when ingested, can cause dogs to become ill. The avocado is highly toxic, with the leaf being of most danger.
Symptoms of Avocado Poisoning in Dogs
Avocado is not highly toxic to dogs; however, after consuming parts of an avocado your dog may develop specific symptoms. Symptoms can include:
Vomiting
Diarrhea
Abdominal pain
Difficulty with producing stools
Types
Illness from eating an avocado may be confused with other conditions, especially if there is no evidence of avocado consumption. Differential diagnoses are:
Vitamin E deficiency
Selenium deficiency
Cardiomyopathy
Infectious myocarditis
Infections causing mastitis
Causes of Avocado Poisoning in Dogs
The cause of illness from ingesting avocado comes from the dog consuming the fruit, pit, stem or the leaves. Canines are thought to be relatively resistant to the poisonous effects of avocado, though there have been a few cases of toxicity documented. The consumption of large amounts will cause gastrointestinal irritation, and the pit of the avocado presents a danger due to the size, which can lead to an obstruction if swallowed. Many other mammals will suffer myocardial necrosis and lactation issues as a result of ingesting an avocado.
Diagnosis of Avocado Poisoning in Dogs
If you know that your dog has consumed avocado, call your veterinarian. Once you get to the veterinarian, he will check your dog for any clinical signs of distress and do a physical examination. The veterinarian may choose to do a urinalysis, blood work, and biochemistry profile, simply to check your dog's system to make sure of the amount, if any, of abnormalities.
A definitive diagnosis of avocado poisoning is made by the veterinarian by looking at your dog's symptoms and having knowledge of exposure and consumption of avocado. If your dog is a female and is lactating, mastitis may occur within one full day of the ingestion of the avocado and milk production may significantly decrease. The mammary glands become very swollen and hard and may produce abnormal-looking milk.
Treatment of Avocado Poisoning in Dogs
Since the degree of toxicity of avocados to dogs is quite debatable, the veterinarian will be the one to make the expert decisions concerning treatment. If the dog has ingested the avocado pit and it is lodged in his GI tract, the veterinarian will need to use an endoscope to locate the pit and remove it. As for side effects from the persin, treatment methods may include:
Analgesics
If your dog is a lactating female and is showing signs of mastitis, the veterinarian will prescribe pain medication and analgesics to help with the pain and swelling.
Drugs
If by chance your dog ingested enough avocado to affect the heart, the veterinarian may prescribe diuretics or antiarrhythmic drugs.
Recovery of Avocado Poisoning in Dogs
Prognosis is considered good in many cases of avocado consumption. Once your dog is treated, he will more than likely recover just fine. In terms of a blockage in the gastrointestinal tract from the pit, this depends on the severity of blockage in the recovery from surgery to remove the pit. It is important to follow your veterinarian's instructions for at-home recovery. The veterinarian will explain to you how to administer any analgesics or other medications, and will let you know of any side effects from these drugs. If any new symptoms occur or if you have any questions, it is important to contact the physician.
Avocado Poisoning Questions and Advice from Veterinary Professionals
Walker
Pit bull mix
3 Years
1 found helpful
My dog swallowed an avocado pit whole, he growled at me while petting him and gagged once. I am not sure what to do, and the vet is not open right now. Right looks like he is asleep, he is snoring which is normal and there does not seem to be any heavy breathing more than usual. He almost does sound a little bit wheezy but I think that he normally sounds like that while sleeping, also I did not give pit to him he got it. Also he ate a small part of the skin, but not any of the green part from inside. I hope that someone can help me with this,and also thank you for taking the time to read this. I hope I can find out how to help him.
What was the outcome of your dog? Did he pass it at all or did you have to get surgery?
Add a comment to Walker's experience
Was this experience helpful?
Rusty
Shepherd
1 Year
0 found helpful
My 1 year old mix breed, got into the garbage and was caught chewing on avacado skin. I' m not sur how much he ate or if he also ate the pit. However he is now thrown up twice since and his belly is very tender. He seems to drink fine but is eating very little. Is there something that I can give him to help if he did ingest the pit to help it along so he can pass it?
He is about 50 lbs.
Add a comment to Rusty's experience
Was this experience helpful?
Ike
Catahoula mix
1 Year
1 found helpful
Ike ate bag of unripe avocados(5)from counter. He ate skin and seed included. I found 2 whole seeds on the floor and let him vomit 1 more seed. he seem fine next morning (his stool looked normal with some avocado skin init)so, I fed him his normal meal. but around 6pm, he vomited 4-times. (I did not find any avocado in it)I am withholding his food now but if he keep vomiting, I will take him to vet tomorrow.
How did ike make out? My dog just ate 5 teeny tiny avocados from trader Joe's. Only 2 pits were left and they are smaller ones bc they are tiny avocados
Add a comment to Ike's experience
Was this experience helpful?
Duke
Chihuahua
2 Years
0 found helpful
So I was eating avocado and then I threw the rest away and I think maybe a little bit fell out but I don't know and then I was training my dog and feeding him some of his food pellets about 20 throughout his training sessions and then he started throwing up and when I looked at his puke it looks like there is some little avocado chunks in it but I don't know and I was just wondering if I should take him to the vet or not or just watch him because I'd rather not take him to the vet. He threw up about 30 minutes ago but he seems like he's doing fine now. He weighs about 6-7 pound
Add a comment to Duke's experience
Was this experience helpful?
Darcy
Treeing Walker
9 Years
2 found helpful
I took my 9 year old hound for her annual exam. The vet notice arrhythmia that seemed severe and referred is to a cardiologist. We had an echo cardiogram done which found ventricular irregular heart beats and 2/3 of the way through she had an episode of supraventricular tachycardia 200 bpm which dropped off shortly back to normal. The vet was puzzled as to why two abnormalities from two different parts of heart. Heart size and valves normal. So we opted for a holter monitor. Last night I saw an article about toxic people Foods and remembered that about s wedk to ten days ago she took a bag of avocados off counter and ate them. Not sure but I think there were three. She ate skins and most of the pits. All the literature I e read says dogs don't get cardiac toxicity from avocados. My question is whether this is a viable theory to follow up on and what the treatment would be? Is it irreversible damage or is there hope?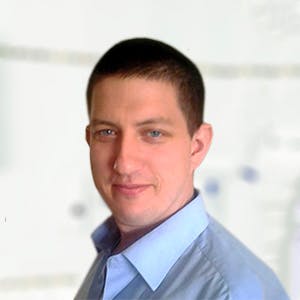 3320
Recommendations
Avocados contain a toxin called persin but dogs seem to be unaffected by this; avocados usually pose danger to dogs because a dog may consume the pit whole which could lead to an intestinal obstruction. I am sorry I've created a dead end here. Regards Dr Callum Turner DVM
Add a comment to Darcy's experience
Was this experience helpful?
Jelly
Poodle
13 Years
1 found helpful
I am wondering if undeveloped, new avocados, (they look about an inch long and kind of like a sweet pickle) are toxic to dogs? The skin on these baby avocados is very thin, smooth, light green, and there isn't a seed inside, or it's so tiny it doesn't look like a seed yet. My dog loves them. We take them away from her whenever we see her with one, but we are wondering if there are any longterm effects, or cumulative effects we need to worry about, or if we can just let her have her treasure when she finds one. Thank you.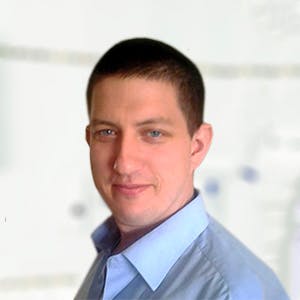 3320
Recommendations
Avocados (especially unripe ones) contain persin which can be toxic to dogs in large amounts; however with avocados we are more concerned about the stone causing an obstruction than anything else when consumed and the flesh of the avocado may also cause some gastrointestinal distress. It would be advisable to prevent Jelly's access to where the unripe avocados are to be on the safe side. Regards Dr Callum Turner DVM
Add a comment to Jelly's experience
Was this experience helpful?
Tadashi
american pitbull
4 Months
0 found helpful
Has Symptoms
Loss Of Appetite soft stool
my 4 month old puppy chewed and ingested avocado leaves. then i observed that he eats less than the usual. his poop is loose and has traces of avocado leaves and sometimes has blood in it. though he plays sometimes but he is not his usual self. what home remedy can i give him? thanks. Net from Philippines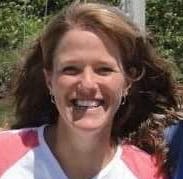 1611
Recommendations
Tadashi may just need time to get rid of those avocado leaves, as a few leaves will typically cause some GI upset. If he is not improving over the next 24 hours back to normal, or if he starts vomiting or is having more severe diarrhea with blood, then he should be seen by a veterinarian, as there can be other causes of these signs in puppies and your veterinarian will want to make sure that he hasn't contracted an infectious disease or parasites.
Add a comment to Tadashi's experience
Was this experience helpful?
Bentley
Rottweiler
1 Year
0 found helpful
I was eating an avocado and gave the rest to my dog over his dry food. no pit or outside of the avocado was ingested but my dog is acting unusual. Very sleepy, kinda just moping around not being his playful puppy self. He is huge, maybe the size of a baby bull.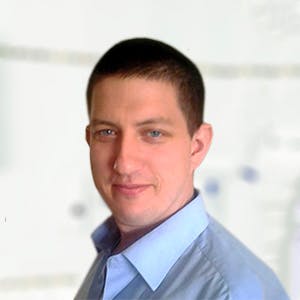 3320
Recommendations
There is a toxin in avocados called persin but thankfully dogs are unaffected by this; however the main concern with avocados is when a dog consumes a pit since this may lead to a gastrointestinal obstruction, I noted the pit wasn't consumed. It is possible that the avocado caused some stomach upset due to the high fat content which Bentley isn't used to, keep an eye on him and ensure he remains hydrated; if there is no improvement by Monday visit your Veterinarian. Regards Dr Callum Turner DVM www.petpoisonhelpline.com/poison/avocado/
My 140 lb male golden ate an avocado seed a week ago and I have not found it yet in his poop
My dog ripped open the garbage and ate a portion of the avocado pit. It doesn't seem large enough to block his intestines, but I am more nervous about the toxins. Should he be ok?
my 5 yr. old female doberman has been eating avocado pits from very ripe once laying on the ground. (we have a grove) and they come out from her rear , totally intact. however, her stool is very dry and she spits up some grass every now and than. I guess I have to have her on a leash now, so she does not get in to any real trouble. thanks for all the info. on this site.
Add a comment to Bentley's experience
Was this experience helpful?
Simba
Golden Retreiver
9 Years
0 found helpful
My dog ate an avocado pit about six months ago and has not experienced any symptoms. However, today my mom said he did poo and found a little blood in there. I am not sure if it was because of this incident or what else could have caused this.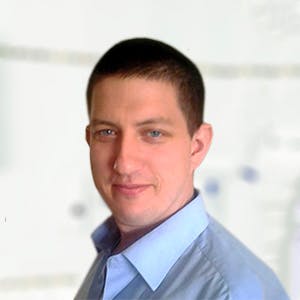 3320
Recommendations
If Simba has no issues after consuming the avocado pit after ingestion, it wouldn't be the case now; there are various causes for blood in the stool which includes infections, colitis, foreign objects (who knows what else he may have ate), parasites, poisoning, anal gland disorders and cancer. Keep an eye on the stool and if this is more than a one time occurrence you should visit your Veterinarian for an examination. Regards Dr Callum Turner DVM
Add a comment to Simba's experience
Was this experience helpful?
Moose
Bullmastiff
7 Years
0 found helpful
My dog has been vomiting for 1-2 times for 2 days now after having gotten into the garbage. There were avocado skins and pits in the garbage and I read that they may be poisonous to dogs. He was quite lethargic after the initial garbage incident but had seemed better and back to his normal self the next day until he vomited again. Is there anything that I can do to help him? How dangerous is the situation?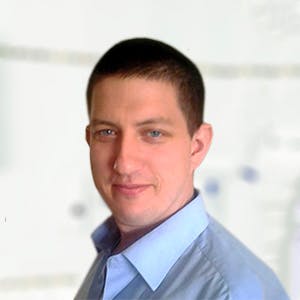 3320
Recommendations
There is little evidence to support avocados being poisonous to dogs, however the ingestion of pits/stones/seeds (or however you call them) may cause a gastrointestinal obstruction. There really isn't a treatment apart from surgery to remove any obstruction that may be caused or mineral oil to help it along; if the vomiting persists, it would be best to visit your Veterinarian for a checkup to check for any obstructions. Regards Dr Callum Turner DVM
www.petpoisonhelpline.com/poison/avocado/
www.msdvetmanual.com/toxicology/food-hazards/avocado
Add a comment to Moose's experience
Was this experience helpful?
Sarah
Australian Cattle Dog
11 Months
0 found helpful
Has Symptoms
vomiting and diarrhea ( one day only)
My dog ate part of an avocado yesterday. Has has diarrhea and 11 hours thrown up twice will not eat or drink. Just wants to sleep? Cant afford to go to the vet unless I give her up. Please help.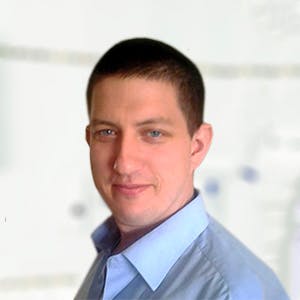 3320
Recommendations
Avocados, thankfully, are not very poisonous to dogs (or cats, but more serious in other species) but may cause some gastrointestinal upset (diarrhoea and vomiting). Generally, the most serious complication of avocado ingestion in dogs is whether or not the pit was ingested as this may cause a gastrointestinal obstruction. I would recommend encouraging Sarah to drink and possibly mixing some wet food with some water and syringe into her mouth; if you see no improvement after a day or so, a visit to your Veterinarian may be required regardless of cost. Regards Dr Callum Turner DVM
Add a comment to Sarah's experience
Was this experience helpful?