What are Foul Smelling Ears?
Is that foul smell really coming from Fido or Fifi? The short and simple answer is yes and it could be coming from various locations on your canine family member: ears, mouth or anal area.
There are a number of things which can cause foul smells in those areas but in particular, a strong odor coming from the ears of your canine can mean illnesses ranging from mites to ear infection. A condition concerning the ears must be evalauated in order to avoid loss of hearing or balance.
Foul smelling ears in dogs can be the result of a number of issues with your canine family member and some of those issues can be serious.
Book First Walk Free!
Symptoms of Foul Smelling Ears in Dogs
There are a number of things which can cause the canine ear to become stinky. Here are some of the symptoms you may notice:
Persistent scratching sometimes to the point of being obsessive
Red and irritated areas from constant scratching
Open scratch wounds or sores
Pain or tenderness when the ears are touched or rubbed
Sour smell similar to the smell of sourdough starter
Vigorous head shaking or rubbing ears on the carpet
Dark discharge or darkened and excessive amounts of earwax
Types
There are several types of conditions which can result in foul smelling ears in dogs:
Ear infections - This can be bacterial or fungal in nature; yeast infections are among the fungal organisms which are known to afflict canines
Parasitic infestations - This can include fleas, ticks, mites and a variety of other parasites
Cuts, abrasions and other wounds in the ear canal - These can result from nail injuries from the persistent scratching that accompanies ear infections
Cancer
Causes of Foul Smelling Ears in Dogs
Ear infections are the most common cause of foul smelling ears in canines. These infections can come from:
Various bacterial organisms which are common to the skin and ear canal of the canine can take advantage of opportunities created by abrasions, cuts and other wounds allow the bacteria to cause an infection
Fungal organisms - There are a variety of fungal organisms which are known to cause stinky ears in your canine family member, one of which is yeast
Ear mites and other parasites can cause parasitic infections which will produce a foul smell
Earwax buildup - Periodic cleaning of your pet's ears may keep this cause under control
Allergies - This can include food allergies as well as inhaled irritating allergens
Trauma to the ear
Hormonal abnormalities - This would include hypothyroidism
Ear environment - This includes moisture which is retained or other ear environment which prevents the normal natural cleaning process that is built into the canine ear
Hereditary conditions, immune issues and tumors
Diagnosis of Foul Smelling Ears in Dogs
Any ear infection has the potential to not only affect the outer ear, but also can go deeper into the middle and inner ear components. It is for this reason that, if any of the above symptoms are noted, it is vitally important to get veterinary medical advice and treatment.
It is important for you to be prepared to give your veterinary professional detailed information about the symptoms you've noticed, the severity and the duration. Noting if the symptoms came on suddenly or more gradually will be helpful for your vet, too. He might also need to know about the dietary regimen you're feeding your canine family member, as well as exercise routines, bedding materials and any hereditary issues if known. Providing as complete a health and vaccination history as possible will be very helpful as well unless the attending vet has access to that information.
Your vet will do a physical examination and may order blood testing to rule out some of the systemic (hormonal) issues and determine if the infection is bacterial, fungal or parasitic. Once he has all of the results of his preferred testing, he will develop and initiate a treatment plan.
Treatment of Foul Smelling Ears in Dogs
Treatment for foul smelling ears in dogs will be dependent upon the cause which has been determined by your veterinary professional. Here are some components of the treatment plan you might see:
If the cause is simply dirty ears, your vet will likely clean your pet's ears and give you a cleaning regimen to follow along with a cleaning schedule with which to use it
If the cause has been determined to be a bacterial infection, your vet will administer antibiotics either orally or by injection and there may be some administration of oral antibiotics which you will need to do at home for a specific period of time
If the cause is found to be fungal in nature, fungicides will be administered by your vet and perhaps by you at home
If a foreign body is determined to be the cause, removal of the foreign body will ensue and may be followed by a course of antibiotics if a bacterial infection is anticipated
If parasites are at the root of the foul smell coming from the ears of your pet, appropriate treatment will be provided for them
If hormonal imbalances, hereditary issues or tumors are found to be at fault for those smelly ears, appropriate medications and procedures will be recommended
Recovery of Foul Smelling Ears in Dogs
Recovery of your canine family member from foul smelling ears is generally considered to be good, provided diagnosis and appropriate treatment are given in a timely manner. The longer an ear infection is allowed to fester and deepen, the chances of deeper middle and inner ear damage is higher and the damage caused in these sensitive areas can be serious and permanent. In the event that the cause is cancer, the prognosis for your pet will depend upon the type and extent of the cancer progression.
Foul Smelling Ears Questions and Advice from Veterinary Professionals
Lola
pit bull terrier
2 Years
1 found helpful
Has Symptoms
Red Bumps and licking , foul smell
My dog have smelly ears, the smell of rotten milk .she keep shaking her head and scratching hers ears. I wiped her ears with peroxide and applied drops of coconut oil in her ears. She looks very u happy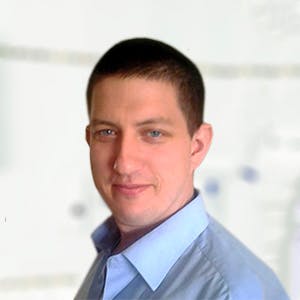 3319
Recommendations
If Lola has foul smelling ears, you should use an over the counter ear cleaner which you can purchase at a pet shop and use some drops from your Veterinarian (you should visit your Veterinarian). Regular cleaning with the ear cleaner (not peroxide) should help control build up and the smell and the drops will treat the underlying infection. Regards Dr Callum Turner DVM
Add a comment to Lola's experience
Was this experience helpful?
Scruffy
Yorkie Russell
3 Years
0 found helpful
My dog ears smell but when I look in them they are clean. He is taking apoquel for allergies. He has already had 2 ear infections over the past 6 months. He doesn't seem to be scratching at them as much like the last two times and he has been taking antibiotics for a week and I have been cleaning them out but the smell is still bad. Does he have another ear infection? Why would it keep occurring and why all of a sudden?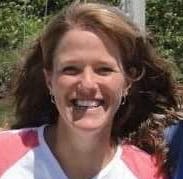 1610
Recommendations
Thank you for your email. Without examining Scruffy, I can't diagnose an ear infection. If he does have underlying allergies, he may be more prone to getting ear infections, and sometimes the first thing that you notice is the smell - you may be very closely paying attention, and he may be getting an infection that isn't even showing up yet! If you have a general cleaner, sometimes that helps to keep the pH of the ear canal in a range that bacteria don't like - you may be able to get that cleaner from your veterinarian, and sometimes a weekly cleaning helps to keep any infections from happening. If you do think he is getting an infection, please have him seen by your veterinarian to discuss the cleaning, and see whether he needs medications. I hope that he does well.
Add a comment to Scruffy's experience
Was this experience helpful?
Cooper
Maltese
5 Years
0 found helpful
My dog Cooper has an ear infection . I dont know the cause for it , it's only on his left ear and it is extremely red .His ears are already clean but it been an extreme discomfort for him . He was unable to sleep through the night . What treatment or method should I seek for Cooper ?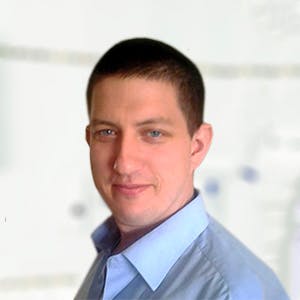 3319
Recommendations
You should ensure that Cooper's ears are kept clean, however you should visit your Veterinarian to get some ear drops or systemic treatment to help against the ear infection; regular cleaning can only do so much as sometimes prescription medications are required. Regards Dr Callum Turner DVM
Add a comment to Cooper's experience
Was this experience helpful?
Roxy
Staffy cross
11 Weeks
0 found helpful
Last Friday I took Roxy for her 2nd jag and the vet noticed black ear wax build up, so she gave me an ear cleaner and my pup now is itching her ear and it's really smelly I've tried using cotton balls to take the wax out and when I do there's more wax build up, it's reddish and she made it bleed the other day from a wee scratch inside. The vet said I've to stop using the cleaner and I have now it's really smelly, what should I do?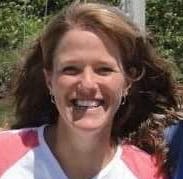 1610
Recommendations
Thank you for your email. Possible causes for her ear problems include a bacterial or yeast infection, or ear mites. She may have also had a reaction to the cleaner. The cleaner many not have been enough to get it under control, and she should have a recheck with her veterinarian to see if she needs medication, or if stopping the cleaner was enough. I hope that everything goes well for her!
Add a comment to Roxy's experience
Was this experience helpful?
One
Jack russel + Chihuahua
12 Years
0 found helpful
My dog recently had something go into his paw and he licked it for over 3 hours before leaving it alone. There was nothing i could see. Now his ears smell like salmon and are wet on the outside. So i'm​ confused wheath​e​r or not he just needs a bath?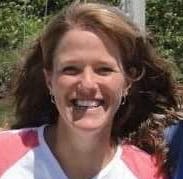 1610
Recommendations
I'm not sure how his ears and his paw may be related, without seeing One, but given the signs that you are describing, it may be a good idea to give him a bath, and if the smell and wetness isn't resolving, to have him seen by a veterinarian, as they will be able to look at him and determine what might be going on with him.
Add a comment to One's experience
Was this experience helpful?
Sophie
Shih Tzu
9 Years
0 found helpful
Has Symptoms
Rubbing on carpets and couch
My dog is constantly scratching her ears or rubbing on the couch and carpets, sometimes till the point where it bleeds or is badly irritated. There is a foul oder coming from it aswell but the problem is that i live on a small island and the recourses here arent that good, ive taken her to the vet before but i feel as if they havent done anything to help (i havent recieved any medicine or even been told what is wrong with her) and they charge almost $400 each visit please can you give me any advice on anything that will help her.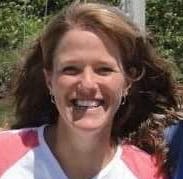 1610
Recommendations
Thank you for your email. It sounds like Sophie may have an ear infection, or mites. Infections can be bacterial, or fungal, and often do require topical therapy - if you have seen a veterinarian recently, you can call them and let them know that the problem is still occurring and that you do need medication to help relieve her problem. I hope that you are able to get some relief for her.
Add a comment to Sophie's experience
Was this experience helpful?
Snoopy
maltese x shit zu
14
0 found helpful
Has Symptoms
foul smell coming from ears
My dogs ears smell absolutely foul. We can't even stand to be in the same room as her she smells so bad. The smell is coming from her ears. She rubs her ears on the carpet a lot and also has gone deaf.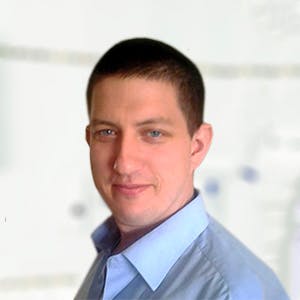 3319
Recommendations
Most likely Snoopy has a severe ear infection; regular cleaning and antibiotic drops will be required to treat the issue. You can get ear cleaning solution from your nearest pet shop and speak with your Veterinarian about some ear drops and possibly some systemic treatment as well. Follow the instructions on the ear cleaning solution carefully, misuse can cause further problems; if Snoopy has been in severe pain with his ears, his ear drum may be perforated and ear cleaning solution would be more harmful. Again, a visit to your Veterinarian first would be best. Regards Dr Callum Turner DVM
Add a comment to Snoopy's experience
Was this experience helpful?
Loki
Malti-Poo
3 Months
0 found helpful
My puppy has a strong nasty odor coming from his right ear. I tried looking in to it the other day but there is so much hair it makes it impossible to do so. He does scratch from time to time but I wouldn't say "excessively" I just discovered the smell about a week and a half ago. I was told too much hair in the ear could be dangerous but when I took him to his last vet appt. They looked at his ears & didn't show any concer as for the amount of hair he has. Of course that was before I noticed the fowl odor.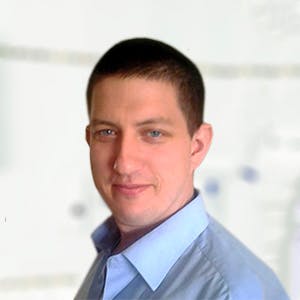 3319
Recommendations
Foul odour is characteristic of an ear infection; you can get ear cleaning solutions from your local pet shop but I would recommend you visiting your Veterinarian for an examination and to get some prescription ear drops. Too much hair can lead to a reduction in airflow which may lead to a warm moist environment which is a perfect environment for infections. Regards Dr Callum Turner DVM
Add a comment to Loki's experience
Was this experience helpful?
Stanlee
Pitt Mix
3 Years
0 found helpful
My dog has had some ear issues for awhile but it is get way worse I cleaned fowl smelling puss out of it only one ear the other ear is just fine what could be wrong??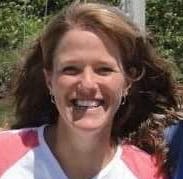 1610
Recommendations
Thank you for your email. While I can't diagnose or treat Stanlee over an email, it does sound like he has an ear infection, and needs to see his veterinarian to have it looked at and treated. Without antibiotics, ear infections don't usually get better on their own, so it would be best to have him seen as soon as possible.
Add a comment to Stanlee's experience
Was this experience helpful?