What are Ascites?
Ascites is common in cases of organ failures or low protein levels, such as in the case of nephrotic syndrome. Fluid and blood can leak into the abdominal cavity from diseased organs, from parasitic migration, from leaks in the tricuspid valve in the heart, or from blocked blood vessels due to high blood pressure. This accumulation of fluids can cause discomfort, pain, and difficulties breathing, as the fluid puts pressure on the organs in the body. While ascites can be treated with a combination of therapies, it will most likely return if the underlying condition is not successfully treated.
Ascites refers to the accumulation of fluid in the abdominal cavity, causing a distension of the abdomen. This is a secondary condition of a more serious issue, such as heart failure, liver disease, or cancer, and needs to be investigated immediately to identify and treat the underlying condition.
Book First Walk Free!
Symptoms of Ascites in Dogs
The general symptoms of ascites in dogs include:
Distension of abdomen due to fluid accumulation
Lack of appetite
Difficulty breathing
Abdominal discomfort
Abdominal pain
Due to the range of serious conditions that can cause ascites, other symptoms may be present that can point to the underlying problem, and should be reported to your veterinarian. These can include:
Confusion
Lethargy
Decreased stamina
Coughing
Shock
Anorexia
Depression
Vomiting
Decreased defecation
Diarrhea
Fainting
Difficulty sleeping
Excessive panting
Pale or bluish gums
Seizures
Increased urination
Increased thirst
Causes of Ascites in Dogs
The underlying causes of ascites in dogs include:
Nephrotic syndrome
Congestive heart failure
Right heart failure
Chronic liver failure
Portal hypertension
Kidney failure
Malnutrition
Abnormally low protein
Hypoalbuminemia, or low albumin levels
Lymphoma
Peritonitis, or inflammation of the membranes lining the abdomen
Hookworm infection
Diagnosis of Ascites in Dogs
Your veterinarian will start by confirming the presence of ascites in your dog, and will then search for the underlying cause. This begins with a physical exam, considering all the symptoms present, and any you have reported. A fluid thrill test by palpating the abdomen may reveal the presence of fluid. A CT scan or ultrasound may be used to confirm the presence of fluid. Blood samples may be collected for testing. The peritoneal fluid, or abdominal fluid, may be collected by a syringe after administering medication to prevent shock. The fluid and blood will be tested for abnormalities, and the presence of bacteria, fungus, or any other cause of peritonitis.
Other tests can include fecal samples, a urinalysis, X-rays, MRIs, EKGs, and echocardiographs for heart issues. If a specific condition is suspected, further diagnostic testing can include biopsies of tissues or organs.
Treatment of Ascites in Dogs
Treatment of the condition of ascites itself includes incorporating a restricted sodium diet. This may not be sufficient to eliminate the abdominal fluid alone, and in that case, diuretics may be used to increase the elimination of sodium through the urine. Prescribed diuretics can include spironolactone and furosemide. Your dog should be reevaluated every 7 to 10 days to adjust medications as needed.
If the ascites is causing considerable discomfort, a significant loss of appetite, or difficulties in breathing, an abdominocentesis may be performed to manually remove only enough fluid to improve your dog's comfort level. This is accompanied by the administration of polyionic fluids and diuretic therapy. Once the ascitic fluid is mobilized, diuretic therapy with a concurrent low sodium diet may be continued.
The underlying condition that caused the ascites needs to be treated as well. This therapy will be dependent on the condition itself. Treatments can include medications, such as antimicrobials, beta blockers, hepatic protectorants, anti-inflammatories, or antibiotics; replacement of fluids, blood, plasma, or electrolytes; surgeries to remove tumors or perform a liver transplant; or standard cancer treatments. Your veterinarian will discuss the disease and the risks involved and create a treatment plan specific to your dog.
Recovery of Ascites in Dogs
With concurrent treatments, ascites in your dog can be reduced and managed. You may be sent home with medications and a specific dietary plan, and may have future visits scheduled.
However, recovery will ultimately depend on the success of treatments for the underlying condition. If the ascites is resolved, but the underlying problem is not, the ascites may return.
Your veterinarian will discuss any home care specific to your dog's situation, which may include further medications to administer, post-operative care, dietary changes, and future veterinary visits for treatments, or to adjust therapy as needed.
Ascites Questions and Advice from Veterinary Professionals
Jake
Border Collie
6 Years
0 found helpful
My 6 year old Border Collie lungs filled up with fluid. We were sent to the OSU veterinary school for an evaluation. They did a CT scan, blood work and the removal of fluid from his right lung. At that time it was only in his right lung. The CT scan showed no tumors or any abnormalities. All lab work came back as negative. Although his liver enzymes were slightly elevated they were only slightly higher than previous reports. They didn't think it was cardiac related.
Weekly he's been having his right lung drained and now he has fluid in his abdomen.
In between his fluid removal procedures, he seems to eat well and be his normal self.
I'm desperately seeking your help.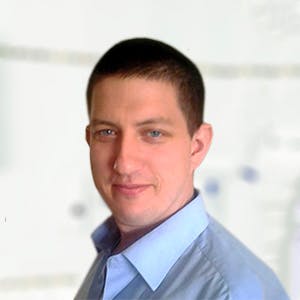 2008
Recommendations
Unless an underlying cause for the fluid accumulation is found, Jake will need to continually have fluid drained; there are various causes for fluid accumulation which normally are a result of heart conditions, liver disease, low blood albumin, tumours among other causes but all these causes would have been ruled out with CT scans and blood tests. I cannot think of anything else to suggest. Regards Dr Callum Turner DVM
Add a comment to Jake's experience
Was this experience helpful?
Dila
Native Philippine dog
8 Years
1 found helpful
My dog has pyometra 1year ago but she recover through medicines and not undergo spay. Exactly 1 year her stomach bloats and she had brownish discharge coming from her urine passes. We rush him in a vet and we thought they need to spay her but they said it is too late because the reason her stomach bloat is because she has ascites. They remove only enough water from her stomach which is color brown. They gave anestesia to my dog while doing this. After that they give her furosemide, godex-ds(liver conditioner) doxycycline. Because it is only a public vet. Some medicine they recommend is for human. Thats why after 5days because its christmas season there is no clinic in our place thats why we count days before we rush him in other private veterinary clinic. But after that she becomes ok and eat a lot.. but to be sure we seek other vet and the doctor give him medicine for dog which is doxycycline 2x a day,furosemide 2x a day for 7days, anti-anemia 2x a day. They perform bloodtest only and they tell me her WBA become 35 which is normal is 15 (i dont understand but i have the test if ever you want to send those pic i am willing to send it for clarification) she has also positive for heartworm..after 14days her stomach bloats. And they need to remove again fluids.. but this time she becomes worst. Even if before his second removal of fluids she ate a lot and look very healthy. Her urine is almost clear and her stool is not liquid always whole and many no sign of blood stain. While removing some fluids she vomit thats why they stop to remove while she is on process they give her again anestesia while doing that.. now his WBA become 40.. they said it become worst. Now my dog is in the process of revovery of removing fluid she looks very tired.. but the good news is he ate and she is pee 4 times this day and poop one time in normal look.. her medicine added amoxiclav.. she never undergo on xray or ultrasound.. we only have limited veterinary clinic in our place..i only rescue her when she was a little in the mountain and keep her in my home at the province. She is 8years old and i see she want to be brave and fight her infection because she take her all medicine and food in no worries She is a very nice and good dog.. is there anything that i can do or a chance to recover.. her stomach is starting bloating again and this time no more discharge coming in her urinary pass.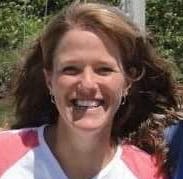 512
Recommendations
Thank you for your email. Poor Dila seems to have many things going on. Without examining her, I'm not sure what the best course of action might be. She may be fighting a chronic pyometra, in which case having her spayed would be best. If she is in heart failure because of the heartworms, the spay surgery may not be safe for her. The AmoxiClav may help her elevated white blood cell count and make things better for her. It would be best to continue to follow up with your veterinarian, as they seem to be doing all that they can to keep her comfortable. I hope that she continues to do well.
she is now under observation for 7 days if there will be changes. they add amoxciclav 1x a day if there will be changes on her infection. now she is eating a lot and recover again in her fluid removal last Saturday.. but her stomach starting to bloat again.. should I see another vet.. or it is normal.. she is under medication 21days and she experience removing of her water 2x. thanks.
Add a comment to Dila's experience
Was this experience helpful?
Lacey
Papillon
14 Years
0 found helpful
Is it possible for a dog to have relatively normal LFT's but have end stage liver disease? Lacey has ascites (800 cc drained 3 days ago and fluid coming back) cardiomegaly but no evidence of heart failure, muscle wasting, seizure d/o. ALB 2.6; ALP 137; ALT 68; AMY 552; TBIL 0.2; TP 4.8; GLOB 2.2; creat 0.7 BUN 24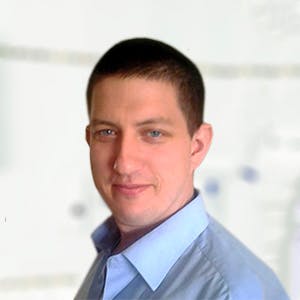 2008
Recommendations
Really the blood results indicate that there is an increase in ALP (alkaline phosphatase) and a mild decrease in total protein and globulin but albumin is normal; all other values fall within physiological range; ALP is not a liver specific enzyme and may also be affected by the kidneys, bone, intestines and corticosteroids. Ascites may be caused by liver disease, congestive heart failure, low blood protein, uroabdomen among other causes; without examining Lacey I cannot give you further information. Regards Dr Callum Turner DVM http://veterinarycalendar.dvm360.com/diagnostic-approach-dogs-with-increased-alp-activity-proceedings www.idexx.eu/globalassets/documents/parameters/8093-us-alp-interpretive-summary.pdf
Add a comment to Lacey's experience
Was this experience helpful?
Peaches
Chihuahua/Terrier
6 Years
0 found helpful
My 6 year old dog has had fluid accumulation in the abdomen. She was given a diuretic and put on a high protein diet. Kidneys seem to be fine. Chemical panel showed low protein levels. I read that inactivity could contribute to edema. Is this true?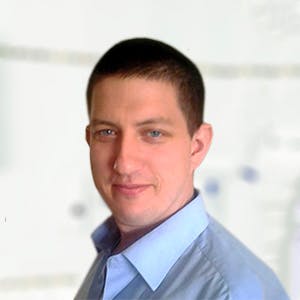 2008
Recommendations
A complete lack of movement may cause limbs to pool with fluid but this is rare; more commonly ascites is caused by low blood protein (usually albumin) which causes the blood to lose fluid into body cavities, most notably the abdomen. The underlying cause of the low protein needs to be established and it may be a case if there is only low albumin then the kidneys or the intestine may be losing the albumin in the urine or faeces. Regards Dr Callum Turner DVM
Peaches is doing MUCH better. The furosemide has slowly taken off all of the accumulated fluid in her abdomen. I have to admit it was a bit scary seeing so much fluid sagging in her skin under her belly. She is active, running and playing like normal again. I have also switched her to a diet including ground turkey, rice and a boiled egg white to increase her protein levels. Diarrhea has stopped as well. Does anyone have any experience with keeping a dog on diuretics for an extended period of time?
Joplin has heart failure Somewhat controlled now but acities is bad and she has lost her eye site she's on furosimide spirolactone vetmedin and a analiporil 2x a day I had a paracentisis done this only lasted 2 weeks Is it time to consider putting her to sleep
Add a comment to Peaches's experience
Was this experience helpful?
Murphy
Golden Retreiver
8
0 found helpful
My dog had a skin tumour removed in March and a bioposy showed it to be cancerous with a high probability of having spread. At that time his liver enzymes where off-the-charts high but he seemed healthy. In August he began to drink excessively and eat less; repeat bloodwork showed even higher liver enzymes as well as early stage kidney failure. Now his eyes are turning yellow, and his belly is definitely getting bigger. He is still eating (if gourmet meals) but not drinking very much. Still seems happy when awake but sleeps most of the time. Any idea how much time I have left with him? Before his suffering gets too bad...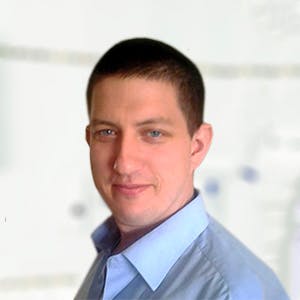 2008
Recommendations
Without examining Murphy I wouldn't like to give an expectation of life expectancy but with the onset of jaundice means that the liver is unable to perform its function. I would return to your Veterinarian for another examination and for an ultrasound to look at the liver. Regards Dr Callum Turner DVM
Add a comment to Murphy's experience
Was this experience helpful?
Midas
maltes shitzu
10 Years
1 found helpful
MY 10 year old maltese shitzu got ascites. He has been thru surgery twice but the fluid in the abdomen came back. Just had an ultra sound today but nothing found thru large amount of fluid in his tummy. Vets in our area don't want to drain any fluid as they beleive that it would come back quicker.He is on chinese herbs and other natural water pill but still no sign of working.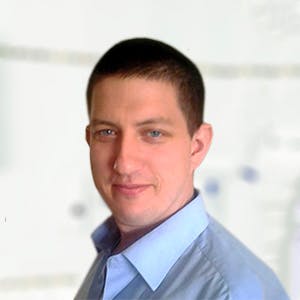 2008
Recommendations
Draining the fluid is not a solution and should only be used as a diagnostic aid or to relieve pressure on the diaphragm or organs. Whilst chinese herbs can be effective for many conditions, I would suggest using a conventional diuretic like furosemide to help remove water from the body; also the ascites will be a secondary condition to other problem, if the primary condition can be treated the ascites may then clear up. Regards Dr Callum Turner DVM
Add a comment to Midas's experience
Was this experience helpful?
Goldy
Golden Retriever
5+ months
1 found helpful
My Golden retriever is of 5 months old but looks like 3 months only. At 3 Months old, one fine day we realized that he is suffering from constipation for 3 days with bloated stomach. took for vet doctor but she diagnosed my pet to be suffering from Ascites.
Changed doctor as we want medicines rather than injection to push such a small kid. Now after 2 months treatment with Lasix 40 mg, Urispas etc all medicines too he lost his appetite. Lethargic, silent and missing his mischievous activities.My pet ignore any gastro pet food but eat rice with low protein content vegetables etc.
I feel bad that he is not like other normal dog,not able to eat abundantly but eat little at a time with more frequency.
Excessive food make him vomit sometimes.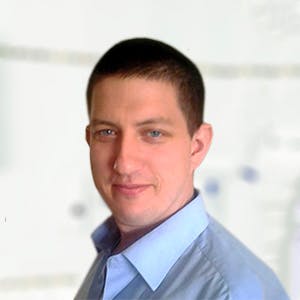 2008
Recommendations
Lasix (furosemide) is a diuretic which is commonly used to manage ascites in dogs, whilst this is used it is important that an underlying cause for the ascites needs to be determined with analysis of the fluid and blood tests to determine overall health. Management of ascites will only go so far as it is a symptom of a disease but not a condition itself. I would suggest that your Veterinarian starts to look for possible underlying causes so that a more effective management plan can be made. Regards Dr Callum Turner DVM
As per blood test on 14/7--
Hb -> 10.0
PCV - 32.3%
MCV-57.7 FL
MCH- 17.8 PG
MCHC- 30.9 g/dL
PATELET- 116
BILLIRUBIN- 0.12 mg/dl

These was during his 3 +months.
Can u please help me to tell the test names that are required again to go through.
Add a comment to Goldy's experience
Was this experience helpful?
Iggie
pitbull
3 Years
1 found helpful
Has Symptoms
Loss Of Appetite heavy breathing
My dog was diagnosed with liver problems a couple months ago she had really high alp levels. She's been taking ursodiol, denamarin, vitamin E, and some other meds that I can't remember the name to. But she is currently very bloated her stomach is really big now and they gave her some pills to help her drink a lot of water so she can urine often but it's not working she's still really bloated she is a small dog and her stomach is really big she hasn't been eating well I can't get her to eat more than one can a day. She's on a diet where all she's eating is canned ID and WD. What advice do you guys have on what I should do?? Her vet isn't giving me many options besides a liver biopsy but she is telling me that my dog will most likely not get better. But what can I do to keep her comfortable ?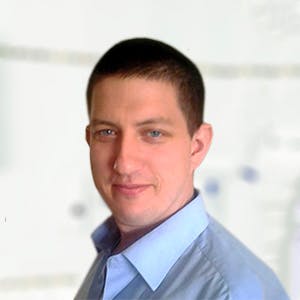 2008
Recommendations
Increased ALP levels are commonly associated with liver disease, especially in the presence of other symptoms like ascites. An increase in ALP may be indicative of other conditions like bone, corticosteroids etc… The list of medications which you have listed as being given are more supplements than medicines, although Denamarin has a good reputation for use in liver disease. Further examination is necessary and I would be tempted to look more towards an ultrasound before taking a liver biopsy; since ultrasound is non-invasive and can tell a lot about structure, bile ducts (bile duct issues may cause an increase in ALP), blood flow etc… I would use the results of the ultrasound to determine if the biopsy is necessary. Regards Dr Callum Turner DVM http://veterinarycalendar.dvm360.com/diagnostic-approach-dogs-with-increased-alp-activity-proceedings
She had an ultrasound done, she's had two tests to recheck her alp levels but they did not decrease. The next step would be liver biopsy but her vet told me she cannot guarantee that she will be okay. She is due to be put down on Monday but I really want to look for more options do you think there are other medications that will help??? We believe that the cause for this was she ate all the medication my other dog was on which were some pain meds because ever since then she started losing weight and stopped eating. If you think there is something else that can be done please let me know I want to give her any chance she can have
Add a comment to Iggie's experience
Was this experience helpful?
Holly
German Shepherd
9 years
1 found helpful
Has Symptoms
Lethargy, mild breathlessness, less appetite, thi
Hi, ascites on ultrasound and two undefined masses. Low albumin on bloods, less energy. Bowel motions occasionally hard. Planned bile acid stimulation test considered lacking in value following ultrasound findings. Advised further investigation possible but fairly certain advanced cancer. I am not keen to subject her to multiple stressful vet visits ( she does hate going) and so think palliative care is preferred route. I know dogs can tolerate chemo better than humans and cost is not a deterrent but if diagnosis is definite I would not choose further investigation. Do you feel ultrasound and symptoms can be definite or should I have accepted lab analysis of the fluid. Nine years old shepherd.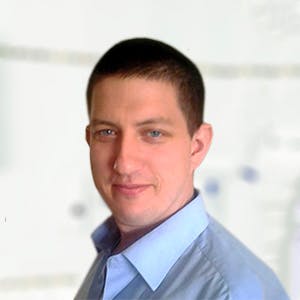 2008
Recommendations
I understand your reluctance to subject Holly to further tests and treatment as you feel it may not be in her overall best interests; the Veterinarian in me would continue along the diagnostic path to confirm the diagnosis so that a treatment plan can be presented, but I know that a diagnosis may still not come after the next round of tests which in turn would lead to more tests. The specific location of the masses (liver, spleen, uterus etc…) would have a bearing on the overall direction of the testing and ideally a biopsy or surgical excision and biopsy (again dependent on location) would be method of choice, but Holly may not be suitable for surgery or other factors. I really cannot comment and I haven't seen Holly and it is your decision whether you continue down the diagnostic route or make plans for palliative care. Regards Dr Callum Turner DVM
Add a comment to Holly's experience
Was this experience helpful?
Oscar
Rottweiler
8 Months
0 found helpful
Hello doc
My rott Oscar had fluid build up in his abdomen from the last 6 months.we took him to the Indian vet research institute where they tested his blood .the report indicated that blood urea and creatinine are slightly increased .his blood also tested negative for any blood parasite also.his ascitic fluid report indicated that the fluid was haemmoragic .so he had there his fluid tapped. But after two weeks fluid build up started.so our local vet incorrectly tapped him and now fluid has accumulated between the abdomen and skin.please advice us.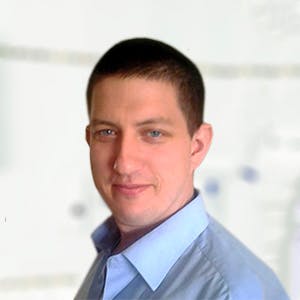 2008
Recommendations
I cannot see how fluid from the abdomen would go under the skin from an abdominocentesis; if there is an open umbilicus, fluid may pass through to under the skin or this may be subcutaneous edema. A more comprehensive examination is needed; an ultrasound would be my next step to look at the liver, kidneys and pancreas to look for structural problems as well as monitoring blood protein levels and cardiac function. Regards Dr Callum Turner DVM
Add a comment to Oscar's experience
Was this experience helpful?
Winston
Bloohhound
7 Years
0 found helpful
My 7 year old Bloodhound, Winston, has been suffering from Ascites now for almost (2) months. I have taken him to (5) vets now, (3) of which are supposed specialist, we still do not have a diagnosis. He has had numerous blood tests, fluid tests, an ultrasound & (2) echoes - the pet cardiologists confirmed yesterday it is not heart disease or congestive heart failure. I also have him on a prescription, low fat diet, a diuretic & giving him a b-12 shot once a week. Although cancer has not been ruled out, it has not been detected with any of the testing either. We have had the fluid drained (4) times now - each time being around 5-6 liters & it is accumulating on a weekly basis now. Although the fluid makes him uncomfortable, he is eating, drinking well & having no issues with digestion/diarrhea. We have now spent close to $4K & I literally have no answers & I am at my wits end. He is an extremely happy, laidback boy & this is so extremely frustrating & heartbreaking. I cannot justify putting him down, but we are at a loss......Any, any advice would be greatly appreciated.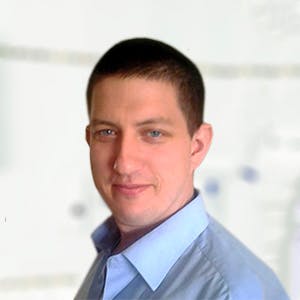 2008
Recommendations
There are many different causes for ascites in pets and is a symptom rather than a condition in it's own right. Causes of ascites include heart failure, infection, peritonitis, kidney disease, liver disease, portal hypertension, low blood protein, cancer and hormonal conditions (like Cushing's Disease). I do not think I will be able to add anything more than two Veterinarians and three Specialists; it may be a case of diuretic therapy and draining until an underlying cause is found. Regards Dr Callum Turner DVM
Add a comment to Winston's experience
Was this experience helpful?
Bruno
English Mastiff
2 Years
0 found helpful
Has Symptoms
Bloat, Stressful breathing, unable to sleep
Medication Used
Safe heart 5mg, Envas, Lasix, Lasilactose
Hi, my 2 year and 7 month old douge de bordeaux was diagnosed with ascites almost a month back. His heart is not able to pump enough blood to the body which results in water accumulation around stomach area. Since then there have been regular vet visits. Once in a week I go to vet and almost 3.5-5 litre of water is drained. His stomach area bloats and he's not able to sleep or lie down. As per doc this cannot be cured and we have to keep draining water every week along with medication. He has lost around 15 kg weight. He was 66kg at peak and now he's 51 kg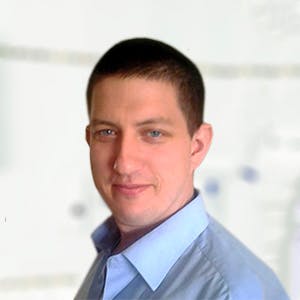 2008
Recommendations
Bruno is already on diuretics to expel fluid from his body; usually treatment consists of diuretics and treatment or management of the underlying condition. If the symptoms are progressing, you may need to have a conversation about his quality of life and overall welfare. Regards Dr Callum Turner DVM
Hey Doc. I have a 4 year old English Bully, he's showing these same symptoms. I took him to the hospital, and thru his blood work and xrays they are saying that he has fluid in the abdomen and it's his pancreas, they prescribed him tramadol and clavamox and fluid under his skin its been 48 hrs and im not seeing any signs of him improving,is this normal? How long will it take for him to recover? Will this be a lifelong disease for him? Do you think that this waa a proper diagnosis?
my 8 month labra is suffering from Acities what to do for recovery
suggest a dietary schedule
Add a comment to Bruno's experience
Was this experience helpful?
Gracie
Dachshund
16 Years
0 found helpful
My 16 year old dachshund went to the vet in December and she had liver damage and I want to say a grade 3 heart murmur. The vet gave her medicine to coat her liver and protect and she has been on a boiled chicken and rice diet ever since. I ran out of the medicine and have been barely surviving financially so I have not been able to get her medicine refilled. Now her belly has swollen so big that she can barely walk and when she does she is all off balance. She still has an appetite. I am taking her to the vet Monday. What is the most likely cause and can it be treated? She is my baby and I know she has lived a long life but I want to do anything I can to to help her live.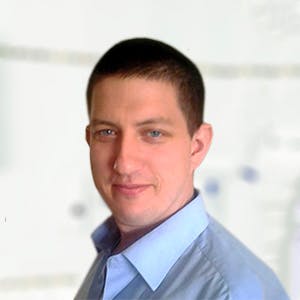 2008
Recommendations
Ascites (fluid in the abdomen) is a common symptom of liver disease and is generally due to low levels of protein in the blood. In some cases, ascites may be managed with diuretics which promotes the excretion of retained water by urination; however, in severe cases diuretics may not be enough and regular draining of the abdomen may be required. Your Veterinarian would most probably want to take another round of blood tests to see if there has been an increase in values since the last test. Regards Dr Callum Turner DVM
Add a comment to Gracie's experience
Was this experience helpful?
Tyson
Maltipoo
12 Years
0 found helpful
Has Symptoms
Distended stomach. Bloated.B
Blood analysis shows decrease in protein and albumin but the cause is unknown. He has chronic diarrhea & GI issues altho controlled by Tylan powder and metronidazole. Liver and kidneys are good. Vet recommended ultrasound which confirmed fluid leaking into the gut and liver/kidneys looked normal. Other alternatives are biopsy but protein/albumin so low is not recommended due to risk of healing and/or infection. He had 350cc's drained but 12 days later, stomach seems bloated and tight again. Endoscopy was recommended but will give limited diagnosis. Chronic draining wasn't recommended as an alternative. I understand the cause must be found for treatment but right now, GI specialist recommends blood analysis again, with another ultrasound and ultimately a biopsy. He was put on 15mg prednisone. Please advise. Greatly appreciate it very much.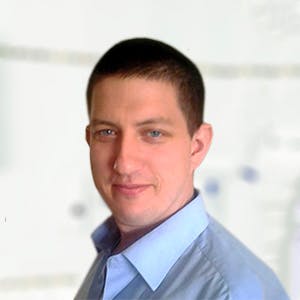 2008
Recommendations
Normally when you visit a Specialist, they will retake all the tests that the referring Veterinarian took to make sure that the results are showing similar levels and to see if there is any further progression in the condition since the tests were taken previously. Low blood albumin may be caused by liver and kidney disease, absorption disorders, protein losing enteropathy, pancreatitis, some infections or poor food quality. Further investigation is required, as otherwise you would be treating symptoms and not the underlying condition. Regards Dr Callum Turner DVM
I don't want my dog to suffer and to go thru a bull biopsy of his stomach if we are to find he's got some abnormalities with his organs, etc. My vet actually said if it was her dog, she'd be worried about the recovery because of the low albumin/protein. I want him to have a quality of life without suffering is my most biggest concern. I'm so worried about him. Thank you for any advice you can give me.
Add a comment to Tyson's experience
Was this experience helpful?
Charlie
Chihuahua
11 Years
0 found helpful
Has Symptoms
Abodminal swelling and slightly heavy breathing
My 10 year old Chihuahua was diagnosed with CHF and right side heart failure back in November of last year. An initial injection of Lasix removed the build up of Acites and he was then put on two half tablets a day. He was doing well until about a month ago and slowly over the past month his Abdomen again started swelling, we had the fluid drained about 18 days ago and now the fluid has returned at an even higher level. He is now eating substantially less and is obviously uncomfortable. He is still drinking, weeing and walking around okay. I am at a loss whether to have the fluid drained again and then the cardiologist said she could put him on a significantly higher dose of lasix and see how he goes and if the fluid will stay away for longer. We are not opting for heart surgery. I would like your opinion if I am being cruel in trying to pro long his life and if the abdocentisis is a painful procedure. Thanks Jo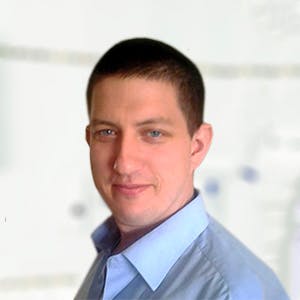 2008
Recommendations
Managing cases of congestive heart failure can be a fine balancing act, not all dogs respond to treatment and treatment may stop being effective literally overnight. Increasing the dose of furosemide is an option, or changing to other diuretic with a different mechanism of action, if the Cardiologist feels it is suitable in Charlie's case (difficult to comment as I haven't examined Charlie or seen his numbers). Abdominocentesis (abdomen tap) causes pain and discomfort, but the benefit of the fluid being drained outweighs the negatives. Prolonging lifespan shouldn't be confused with prolonging healthspan, you need to do the best for Charlie, but as his owner, you know him better than anyone and will know the right time. Regards Dr Callum Turner DVM
Add a comment to Charlie's experience
Was this experience helpful?
Oscar
Rottweiler
5 Months
1 found helpful
Has Symptoms
Fluid accumulation in stomach
Medication Used
Doxycycline, tranexamic acid, ferrous sulfate
My dog Oscar had fluid accumulation in his stomach.he had his fluid removed and now it has starting to buiLD up fluid again.we got his blood test and everything was alright but blood urea and creatinine was just above the level.my vet said he had ascites.please recommend his treatment. he also told he had liver prblm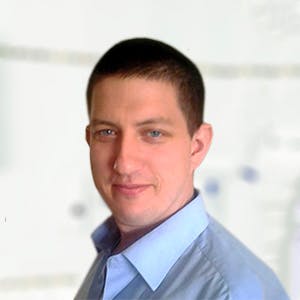 2008
Recommendations
An increase in blood urea and creatinine levels would indicate some kidney disease; treatment for ascites is usually removal of fluid using lasix (furosemide) for removal through the kidneys, dietary management of low (but high quality) protein with low sodium will help relieve stress on the liver and the kidneys. Still the primary cause of the liver and kidney problems needs to be established by your Veterinarian so that more than just symptomatic treatment is given; ascites is a symptom not a disease. Regards Dr Callum Turner DVM
Add a comment to Oscar's experience
Was this experience helpful?
Oscar
Rottweiler
5 Months
1 found helpful
Has Symptoms
Distension of abdomen due to fluid accumulation
Medication Used
Doxycycline, tranexamic acid, ferrous sulfate
My rottweiler 5 months. Has got fluid incstomach. We had his fluid removed. And he was fit. But after a few days my vet says the fluid is now once again in his stomach. His ascites is due to liver problem. Please help.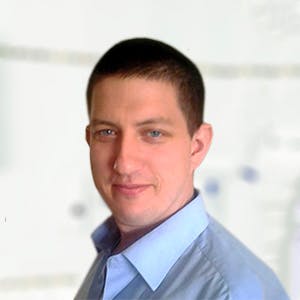 2008
Recommendations
The medications which Oscar is receiving would indicate that he has some infection causing destruction of red blood cells. There are many causes of ascites in dogs and determining whether the cause is primary or secondary would be important in directing treatment. Causes of ascites include infections, congenital anomalies (common in puppies), low blood protein, peritonitis, parasites, heart failure (unlikely in puppies), liver disease and kidney disease; it would be important to run a blood test to determine blood counts and blood biochemistry as well as possibly an ultrasound (to check for hepatic arteriovenous malformation) so that treatment can be directed appropriately. Regards Dr Callum Turner DVM
By your recommendation we got him a blood test.his RBC count,Haemoglobin and other things are fine,but blood urea and creatinine is just above the level.can you reccomend some medications
Add a comment to Oscar's experience
Was this experience helpful?