What is Urinary Tract Obstruction?
A urinary tract obstruction is typically caused by stones in the urethra. A partial or full blockage results in difficulty urinating, which may lead to dangerously high levels of potassium and other conditions. This is more common in male dogs, though it may occur in female dogs as well. All cases of obstruction need to be treated by a veterinarian as soon as possible to reestablish urine flow.
When a stone forms or is carried into the urinary tract, it may block the flow of urine. If your dog is straining to urinate, see a veterinarian immediately, as a full blockage is a serious condition that needs to be treated right away to prevent permanent damage or death.
Book First Walk Free!
Symptoms of Urinary Tract Obstruction in Dogs
If your dog is suffering from a urinary tract obstruction, he or she may exhibit a range of symptoms, including:
Difficulty urinating
More frequent bathroom trips
Bloody urine
Loss of appetite
Lethargy
Vomiting
Pain
Your dog may be more prone to accidents in the house, and when he or she does urinate, the amount will be small and appear as a thin stream.
Causes of Urinary Tract Obstruction in Dogs
A urinary tract obstruction is typically caused by a stone lodging in the urethra, narrowing the tube through which urine passes. These stones may either form in the urinary tract or be carried out from the bladder. Tumors, inflammation, and disease of the prostate gland may also result in an obstruction in the urinary tract.
Though these obstructions can occur in both male and female dogs, it is more prevalent in the former and result in more severe illness due to the males' long, narrow urethras. Any stone that passes through has a higher likelihood of lodging and creating a full obstruction.
Diagnosis of Urinary Tract Obstruction in Dogs
If you notice your dog straining to urinate, or if you find blood in your dog's urine, visit the veterinarian immediately. The veterinarian will palpate your dog's bladder and urethra and perform a rectal examination, which may reveal stones in the bladder or urinary tract or an enlarged prostate in male dogs. Other diagnostic tests that may help identify the obstruction include:
Urinalysis
Urine culture
Blood test
X-rays
Ultrasound
Biopsy of tissue from the urinary tract
Imaging can help discover suspicious masses, such as bladder stones or tumors, while blood work and urinalysis test electrolyte and kidney values and reveal bacteria or crystals. By performing a variety of tests, your veterinarian can both discover the source of the obstruction and establish the extent of the damage to other areas. An inability to urinate may lead to infection, elevated potassium levels, and kidney damage, all of which will need to be addressed as part of your dog's treatment.
Treatment of Urinary Tract Obstruction in Dogs
Depending on the extent of the blockage, your dog may need to be hospitalized until urine flow has been reestablished. This is typically accomplished by inserting a catheter into the urethra to drain urine and by flushing the stones back into the bladder. If the obstruction cannot be removed with this method, surgery may be required.
The urinary tract obstruction itself is not a disease but rather a symptom of another condition, such as bladder stones or cancer, which will need to be addressed to prevent future blockage.
Medical Management
Once the stone has been flushed into the bladder, it can be dissolved through a combination of drugs and a prescription diet. Certain foods may soften the stone enough for it to pass through the urethra successfully. Fluid therapy prevents your dog from becoming dehydrated while moving waste and toxins out of the bloodstream more quickly.
Surgical Treatment
For male dogs with an enlarged prostate, castration is standard in order to reduce the prostate's size. Surgery may also be necessary to remove the stones from the bladder or urethra if they cannot be broken up by ultrasonic waves or dissolved by less invasive means.
Recovery of Urinary Tract Obstruction in Dogs
Once the obstruction has been removed and your dog is able to pass urine normally again, you must ensure that your dog is receiving enough fluids in order to flush out accumulated waste. Monitor your dog's urination frequency and amount, and check for blood in the urine. Administer any prescribed medication according to your veterinarian's instructions, and provide your dog with easy access to clean, fresh water.
If your dog underwent surgery as part of the treatment process, you will need to restrict physical activity and enforce plenty of rest until the surgical site has healed. You may need to bring your dog back to your veterinarian for follow-up exams to ensure that the stone has dissolved and that the obstruction has not returned.
Urinary Tract Obstruction Questions and Advice from Veterinary Professionals
Jack
Jack Russell Terrier
10 Years
0 found helpful
Medication Used
Clavamox antibiotic- oral
Clavamox antibiotic- oral rimadyl
Notice it on Sept 14 he was aney and panting and following me around everywhere to the point where it was unbearable. Prior to that I noticed he had was going to the bathroom a lot I figured he was constipated, so I googled so Remedies on constipation. His symptoms got worse to the point where I needed to take him to a vet immeadiately. They did some X-Rays and blood work and said he was constipated and that he needed an enenma. And sent me home with Tremadol. He had a bowl movement but his symptoms were the same if not worse. SO I called the vet back and they told me to bring him back in and this time it was a different DOC. She took me in the back and said did Dr. So and So show me the X-rays and I said no she explained to me that Jack had a stone in his Bladder and showed me the X-rays and said that he needed immediate surgery, so we did. Jack's recovery was great but two weeks later he started exibiting the same symptoms from earlier so i took him back to the vet and she and did a urinalysis and he had blood in his urine, his ph was 9.0 LEK was 3+ and his protein was 3+ and GLU was 1+ KET 1+, no bacteria was in his urine sent me home with Clavanox and Rimadyl and told and wrote a prescription for medical dog food. Call back after two week to let her know how he's doing. Well Jack is doing good and I'm worried! Could ther be another stone dose he have a UTI don't know...Please Advise...
Add a comment to Jack's experience
Was this experience helpful?
Gracie
Saint Bernard
9 Years
1 found helpful
Has Symptoms
Restless needing to go outside to pee
I believe my female St Bernard Gracie has a urinary track partial obstruction. She is very antsy and is constantly asking to go outside where she immediately pees but not a whole lot. If walked around a bit, she squats fairly often - not always getting any pee out. Just now while I was sleeping, I woke to find a couple small wet spots with her needing to got out badly - where she peed a below average amount. If this is a stone, how likely will it pass by itself? I'd love to be able to provide her with the utmost care! I know your site sells treatment financing but believe me, I would not be approved.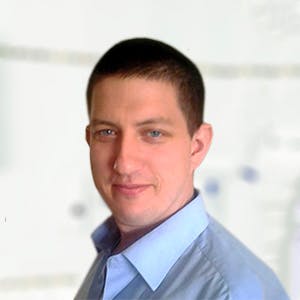 3320
Recommendations
It would be best to have a urinary test performed to determine the type of the stones present (if the problem is stones, could be infection or another cause). The urinary test would detect bacteria and microscopy will detect crystals which would give an indication to the possible types of stone present which will allow you to make dietary changes which should help and if there is an infection antibiotics would be prescribed. This would be cheaper than x-rays etc… Regards Dr Callum Turner DVM
Thank you Callum. This all started abruptly yesterday afternoon. I'll keep an eye on her, especially if she is passing urine or not, today. I'll be quick to get her to the vet if I see anything that makes me think she is totally blocked. She usually has a bladder that seems to hold enough for days! I feel so bad for her!
Add a comment to Gracie's experience
Was this experience helpful?
Pika
Miniature Schnauzer
2 Years
0 found helpful
Hello, my male schnauzer has been having difficulty urinating for the last 3 days. I've taken him to the vet where they did x-rays and a urinalysis which came back showing casts and crystals. The doctor did not see any stones on the X-ray but believes there is a stone because when she inserted a catheter it stopped at a certain point. She has said that the condition is serious and surgery may be needed which would cost thousands, something I can't afford. She did empty his bladder but still he has trouble urinating and seems to be very uncomfortable. He is on tramadol for pain and zenequin for any infection. She did mention his prostate is enlarged and his bladder is full. Because I can't afford the surgery she is recommending we switch him to a urinary diet but doesn't believe it will help in time. She has been very helpful and understanding of my financial situation but doesn't believe he will make it if the stone isn't removed soon. I know it's horrible but I asked about putting him down as he is in pain and I hate seeing him that way. She did mentioned I could surrender him to them and they would find him a home. How long can he go with this obstruction? How long should I let it continue before I make a decision?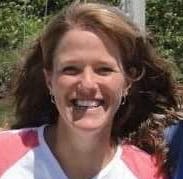 1611
Recommendations
If Pika is unable to urinate, that is a very serious condition, and is not a fair condition for him to live in. Since I can't see him, Im not sure what distress he may be in, but from your description, he needs frequent re-evaluations by your veteirnarian to make sure that he isn't suffering. I am sorry that that is happening with him, and hope that you are able to make the right decision for him.
Add a comment to Pika's experience
Was this experience helpful?
Baxter
Puggle
9 Years
0 found helpful
WE have a Puggle who has some sort of bladder problem. He was treated for bladder infection for 3 weeks and still has some blood in his urine. Vet did a culture that showed no infection and did an xray that showed nothing. Yesterday he tried to pee for a long time and just did a little. In the middle of the night he whined to go outside. Just outside the door he urinated that sounded like a horse. Could he have passed a stone that the xray didnt show?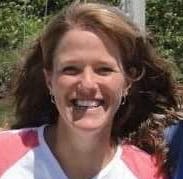 1611
Recommendations
Thank you for your email. Some stones do not show up on x-rays, and are best seen on an ultrasound. Prostate disease can also cause the signs that you are describing, as can bladder cancer. An ultrasound might be the next best step to try and determine what is going on with him. I hope that he is okay.
Add a comment to Baxter's experience
Was this experience helpful?
Mattie
Bull and Terrier
8 Years
0 found helpful
I believe my dog is having a UTI and I called her vet, which he gave her an antibiotic. She has had a UTI before, so I know what her reactions are to it, but this time she seems worse... maybe I didn't catch it as early as before. I gave her some tramadol as she has been panting and whining. I don't know what else to do for her. She wants to go out all the time of course. She will urinate and then keep trying but after the first pee, nothing else. I have some Deramax. Can I give that to her to help? I just don't know what to do.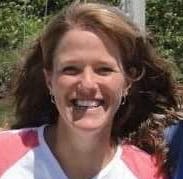 1611
Recommendations
Thank you for your email. I'm not sure what time frame Mattie has been on the antibiotic, but if it doesn't seem to be helping in 12-24 hours and she seems very uncomfortable, it would be a good idea to have a follow up visit to assess what is going on, and why she is so painful. If she has had recurrent UTI's, she may need to have her urine cultured to make sure that the Amoxicillin is an appropriate treatment for her. If your veterinarian is closed, they should have an after-hours contact, or a 24 hour clinic near you, so that Mattie can get come comfort. I hope that she is okay.
Add a comment to Mattie's experience
Was this experience helpful?
Dexter
Pug
5 Years
0 found helpful
I came home from work a little bit ago (its 11:45pm) and my brother told me my male pug was having a hard time peeing and keeps hunching over to pee but can't and is leaving little drops of pee in the house. He also vomited once and won't eat. He did however drink a bunch of water and held it down. It's too late to go to my vet and he finally fell asleep. His breathing sounds normal, he doesn't feel like he has a fever, he did pee, after sometime a good amount of urin did come out but not all at once. It took about 35 min of trying to get out an ok amount of urin. He isn't much of a crier but I could tell he was In pain because he would shake a little bit and then cuddle me. His belly is kind of bloated as well. After he finally got some urin out the bloat went down. I took him potty before I left for work and he had no issues and peed and pooped like normal. I'm taking him first thing in the morning to his vet (they open at 7am) but I'm just worried. There is no blood in his urin and he ate dinner earlier. Pooped normal as well. He also pooped normal when my brother walked him but just had difficulty peeing. I'm assuming it's an obstruction because his belly is a little bloated from not peeing, or at least that's my guess as to why. It's just weird because it happened out of nowhere, super sudden. Does this sort of thing just happen suddenly? Could it be something else?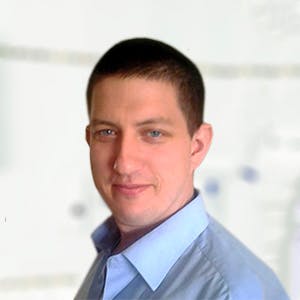 3320
Recommendations
I'm assuming by now that you have visited your Veterinarian already, but there are a few causes for difficulty to urinate which include infections, urinary stones, tumours of the bladder, inflammation, spinal issues, prostate issues among other causes. If there was difficulty urinating and then Dexter urinated as normal, it may have been a simple obstruction which has moved; however it is important to get this checked by your Veterinarian. Regards Dr Callum Turner DVM
Add a comment to Dexter's experience
Was this experience helpful?
Bailey's Irish Cream
German Shorthaired Pointer
5 Years
0 found helpful
Has Symptoms
Dipping urinal, not streaming
Medication Used
SMZ960, Proin 50 mg, Prazosin HCL
I have been taking my Male dog to Vet for Urinary issue. He tries to pee but only drips, even inside when walking around house. Vet put him on Antibotic and no change. Cystocentesis and showed nothing. So then they put him on Proin 50 mg and did x-rays, not seeing blockage and no change. This week they tried a Catheterization and it would only go in 1 inch, tried several different types. Also tried to send a dye through to look for a contrast and dye leaked back out. They feel he is having urethral spasms. We are currently on Prazosin HCL 1 mg 2 pills 2x a day. Have been on for 2 days and no change. When they did x-ray they stated they could not see past the pelvis to see what type of stone or blockage. What do you think and would it be best to Take him to an Animal Hospital that specializes in Urinary Tract Problems?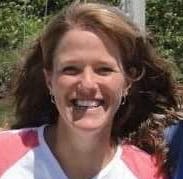 1611
Recommendations
Thank you for your email. I'm sorry that Bailey is having these problems. I'm not sure if he is neutered or not, but sometimes prostate problems can complicate these situations. As this point, it may be best to see a specialist as he does not seem to be doing any better. Your veterinarian can discuss whether that is the best treatment for him, or if they feel that things are being managed at their level. I hope that he recovers well.
Many Prayers and Much Love for you Sweet Bailey & Your Great Little Momma!
Love from All of us at Jerzey's House ♡
Add a comment to Bailey's Irish Cream's experience
Was this experience helpful?
Blackie
Lhasa Apso
11 Years
0 found helpful
My dog is almost 11yrs old and she is a Lhasa apso. She was urinating blood a feed days earlier and we had an X-ray done. The doctor said there is a blockage in her vagina that's causing the obstruction of urine we had her urine taken out with the help of injections but the doctor said the only treatment is through surgery. Is it risky for her to undergo surgery because of her age?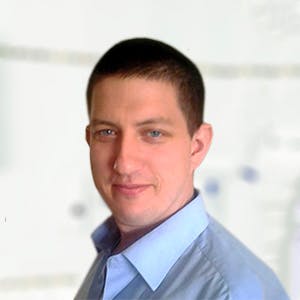 3320
Recommendations
Whilst eleven is old for surgery on a Lhasa Apso, it isn't too old and as long as she is in relatively good health otherwise and has good liver and kidney values there is little to be worried about. If your Veterinarian passes her for surgery, it means they are pretty confident that everything is going to go well. Regards Dr Callum Turner DVM
Add a comment to Blackie's experience
Was this experience helpful?
Leia
American Eskimo
10 Years+
1 found helpful
Our dog has bladder stones (a lot) and has been able to pass the stones on her own in the past, but I think we have a blockage. She is not able to pass urine and we can tell she's in pain. Vomiting present yesterday. She will drink but not eat. The last urine we saw was cloudy. We have tried the special diet and were prescribed anti inflammatories. She refuses to eat the food! She's an older dog, a rescue, so we don't know her exact age 10+. We have had her 9 years and worried the trauma of surgery would be bad for her and costly.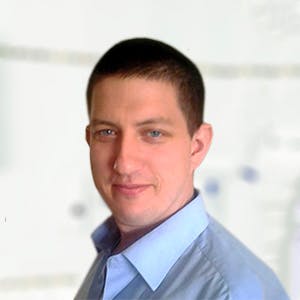 3320
Recommendations
It is true that surgery in an older dog is more risky, but at times it is still the best course of action if management doesn't work. A decision to operate would need to be discussed with your Veterinarian and preanaesthetic blood tests along with a physical examine will determine her suitability for surgery. Dietary changes and the use of supplements (for some types of stones) may help but sometimes surgery is indicated; I wouldn't wait too long to do the surgery as urination will be painful and she runs a risk of a ruptured bladder is there is an obstruction. Regards Dr Callum Turner DVM
Thank you. She's in surgery now. There was a large blockage and the vet reassured us that she's healthy outside this issue.
Add a comment to Leia's experience
Was this experience helpful?
hannah
Staffordshire Terrier
4 Years
1 found helpful
Hi... I have a 4 years old female staffie. End of January she had a surgery to remove tumour from her mouth. A month ago she had blood analysis because she urinated while sleeping.
BUN 13 CA <1.00 CRE 190 K+ >12 TP 89 GLOB 66. So we start diet,medicines etc. Yesterday we went for new analysis to see how her kidney are. So.....
ALB21 AMYL 1360 BUN 9.5 CRE 198 TP 92 CA 2.53 K+ 5
I don't know,I feel like something go wrong.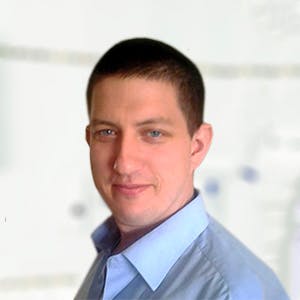 3320
Recommendations
From the biochemistry values you have supplied I am assuming that they are in SI units and not the conventional units used in the USA. The blood biochemistry results are indicative of kidney inflammation. The cause for the kidney trouble needs to be determined; ultrasound of the kidneys would allow for visualization of the structure of the kidney and cytology may indicate the type of inflammation. Regards Dr Callum Turner DVM
Add a comment to hannah's experience
Was this experience helpful?
Scooter
Bulldog
2 Years
0 found helpful
My dog is not urinating normally. I took him to the vet and they did x-rays and inserted a catheter to drain his bladder. He had stones and was prescribed mini press 1mg bid. He's still not urinating properly and I don't know
what to do.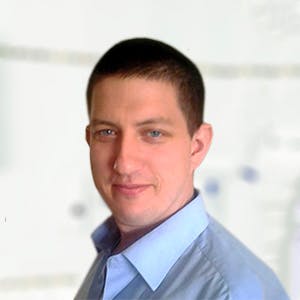 3320
Recommendations
In cases of urinary stones your Veterinarian will usually recommend dietary changes to prevent the formation of stones in the future, other supplements can be added to Scooter's food to turn the urine acid or alkali depending on the type of urinary stones that he has. Minipress (prazosin) is prescribed to reduce spasm of the urethra, to help pass the stones; if Scooter is still having problems urinating, surgery to remove the stones along with dietary management may be required. Regards Dr Callum Turner DVM
Add a comment to Scooter's experience
Was this experience helpful?