What are Fly Bites?
Flies prey on the dog's ears and sometimes bridge of their nose for the tender skin here and the inability of the dog to protect this area. In severe infestations, the dogs can develop a secondary infection. The flies may lay their eggs in the open wound they created or any open wound they find. In cases such as this, the dog often has to be anesthetized and the wound cleaned of maggots and dead skin by a veterinarian.
Fly biting often affects dogs that work on farms or live in a primarily outdoor environment. Small breed dogs and cats are rarely affected. Dogs who do not live entirely out of doors are less likely to affected. Dogs with upright ears, who are also most commonly working dogs, such as German Shepherds and Collies are the most afflicted.
Book First Walk Free!
Symptoms of Fly Bites in Dogs
If you see flies on or near your pet it is quite likely that fly bites are occurring. To diagnose after the event, the ears especially, the edges will have small red bumps that are dark and crusty and sometimes bleed.
Itching
Redness on skin
Bumps on the skin
Bites that may bleed or crust over
Bite wounds
Presence of flies in the fur
Types
Stable fly
Horse fly
Black fly
Mosquitoes
Sand flies
Biting midges (no-see-ums)
Causes of Fly Bites in Dogs
Flies are parasitic and are attracted to warm-blooded mammals for a fresh meal
The flies may also choose to lay their eggs in an open wound
Matted fecal matter in the dog's coat may attract flies
Unclean kennel areas exacerbate the problem
Horse or farm animal stables in close proximity to the dog's quarters can lead to fly strike
Diagnosis of Fly Bites in Dogs
If you see that your companion is suffering from multiple bites, a veterinarian visit may be warranted. Secondary infection can be a complication with an over abundance of fly bites. In addition, if your pet has open wounds, certain species of flies may cause a botfly infestation or other parasitic infection. Severe infestations, when maggots are present, are known as myiasis or fly strike.
Diagnosis can be made by your veterinarian by inspection of the bite. Most characteristically the ears, especially the edges will be affected. They will appear sore and sometimes crusty with blood.
Treatment of Fly Bites in Dogs
Prevention is the best treatment for fly biting in dogs. Flies are attracted to decaying matter, urine, feces, and standing water. Keeping your pet's kennel and nearby areas free from leaves, grass clippings, uneaten food, and fecal matter of any kind will help. It is also important to keep your dog well groomed. Regular bathing and if necessary, clipping to rid your dog of matted fur can make a big difference. Bring your dog inside during peak fly times. Better yet, give even working dogs time inside of the home.
If an infestation has occurred but is not too severe, home remedies may be applied. Because of the sensitive nature of the ears, delicate care is needed. Gently clean the affected area with warm water and a mild soap. It is best to keep the dog inside as much as possible while the wounds heal. When the dog is outside protect the ears with a petroleum product. Neosporin is most recommended. Commercial pyrethrin products can be used to deter pests. Some people add an insecticide or deet to the petroleum product that serves as a barrier for future insect bites. You may also consider spraying your dog's kennel area to further deter pests. A bug zapper will help with most flies except mosquitoes. Fly tape hung high enough to not get tangled in your dog's fur can aid.
If the infestation is too severe, especially if maggots are present, veterinarian help is needed. Because the procedure is very painful most veterinarians will recommend that the dog is anesthetized while they remedy the affected area.
Recovery of Fly Bites in Dogs
Prognosis is generally good unless a maggot infestation is severe. In this case, the ears may experience scarring and remain thickened. Otherwise, cleaning up the kennel or stable area brings good resolution. Reinfestation is easy if desirable habit reoccurs near the dog's kennel area. Tidy homestead practices can keep trouble at bay.
Fly Bites Questions and Advice from Veterinary Professionals
Chancellor
Chi/Rat Terrier
1 Year
1 found helpful
We love sitting on our porch late in the evening and I got to noticing these welps on Chancellor's back. They was all over him , itchy and painful. A friend of mine told me they was fly bites. SHE told me put apple cider vinegar in his water and they would stop biting him. It worked but the bites made awful sores. They are not infested. I am cleaning them and using triple antibiotic cream on them.
Add a comment to Chancellor's experience
Was this experience helpful?
Reeses
Labrador Retriever
8 Months
0 found helpful
About two weeks ago I realized that my lab had a scab but I didn't think much of it. Well a week ago it turned into an open wound and was bloody so I took her to the vet (it isn't bloody anymore but it is still an open wound). The vet told me that it was caused by flies biting her and gave me an ointment that repels flies but it has not been doing much. They are outside dogs and my neighbors have horses in their backyard so I was wondering if there is anything I can do to help my labs get better and about how long it could take for their wounds to completely heal. Their wounds are pretty severe. Thank you very much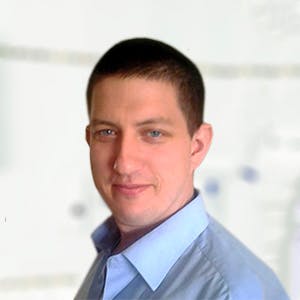 3320
Recommendations
The fly control can be difficult especially when near horses, there is no one single all round effective method it is just a case of finding a product which works for you (or your Labs), ask your neighbours what they use on their pets for an idea. As for the wounds, they should be kept clean regularly (at least twice per day); healing time would depend on severity (how wide and deep) but may take a few weeks to be healed in some cases. Regards Dr Callum Turner DVM
Add a comment to Reeses's experience
Was this experience helpful?
Winston
Labrador Retriever
2 Years
0 found helpful
Had our yellow lab at the beach recently. We all got bit by horse flys and mosquitos. Found some round bruses on our pups belly, on his pee pee, and on the inside of his leg. Could this be from horse flys? We tried to swat away as much as we could from him but i know he had some bleeding from bites.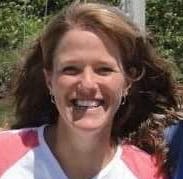 1611
Recommendations
Those spots may be from the fly bites and bruised, but he may also have a bleeding problem if all those bruises showed up suddenly. To be safe, it would be a good idea to have him seen by a veterinarian, as I can't examine him, and they can look at him and make sure that he is okay.
Add a comment to Winston's experience
Was this experience helpful?
Ivy
German Shorthaired Pointer
3 Months
0 found helpful
We have been camping with our puppy the last few days but yesterday we noticed a red spot (red ring with a red dot inside) on her inner back leg. She didn't seem irritated by it and it doesn't seem to hurt her but this morning we found another red spot near her butt. The second spot is just how the first one was but now the first one is all red. Not sure if this is a fly bite? Should we give her Benadryl and would this clear up on it's own?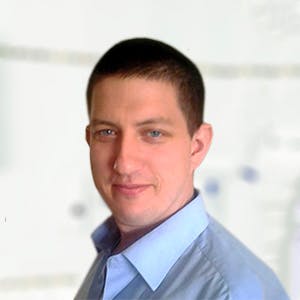 3320
Recommendations
A 'bullseye' lesion on the skin is characteristic of tick bites or some bites of other insects; if you live in an area with tick borne diseases like Lyme Disease I would recommend that you visit your Veterinarian to be on the safe side for an examination and a discussion. Regards Dr Callum Turner DVM
Add a comment to Ivy's experience
Was this experience helpful?
Mazy
Collie German Shepard mix
2 Years
1 found helpful
Has Symptoms
Itching, crustiness, oozing
There is a open wound from fly biting what would be the best thing to do. We also can't really get away from the flys due to we have 2 horses and we have tried antiseptic spray but the horses are attracting the flies so we really don't know what to do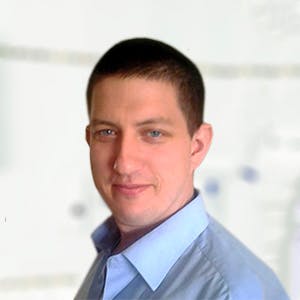 3320
Recommendations
It is important to try and keep any wound clean and free from debris; it can be difficult to control flies on ranches, livery yards, farms and similar properties but I'm sure you're already using some type of fly control but if you're not you should. You should bathe the wound with a dilute antiseptic and apply Neosporin to the wound to help create a carrier to the outside world. If there is no improvement, you should consider visiting your Veterinarian. Regards Dr Callum Turner DVM
Add a comment to Mazy's experience
Was this experience helpful?
Babby
Maltipoo
3 Years
0 found helpful
Has Symptoms
Swollen red areas on her tummy,
welts and intense itching
I took my dog hiking at a dam recreational area that has been closed due to infrastructure problems... needless to say, the water was extemely low and rather stagnant. My dog walked along the shoreline and in the water where there were hundreds of tines flies (gnats?). When I got her home I bathed her and washed her with her regular shampoo and dried her off. The next day she was running around itching and scratching in obvious discomfort. She had red swollen areas and welts. I gave her the recommended dosage of Benadryl and it appeared to go away on her tummy, but then reappeared in her chest and under her "armpits". She is still itching and in discomfort. It is now Saturday night and to,Orrin is Sunday or I would have taken her into the vet. What could this be.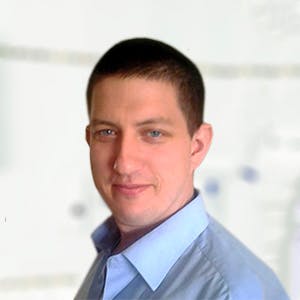 3320
Recommendations
Typically over the counter medications like Benadryl are best to control reactions from bug bites but repeated doses may be required; Benadryl may be given at 1mg/lb up to three times per day. Without examining Babby I cannot recommend any other further course of treatment; you should continue to administer Benadryl and visit your Veterinarian tomorrow when they open. Regards Dr Callum Turner DVM
Add a comment to Babby's experience
Was this experience helpful?
Chico Diogi
Rottweiler
5 Months
0 found helpful
My husband I just took our 5 month old Rottweiler for a walk and he was bitten on the inside of his leg. He yelped when it bit and I reached my hand under to see if I felt anything. I did feel something on his skin, but my husband said after I touched it, it flew away. Neither of us got a look at it, puppy now has a big welt on the inside of leg with what looks like blood in the middle. Is there anything I can put on him to soothe the pain as he is still crying and licking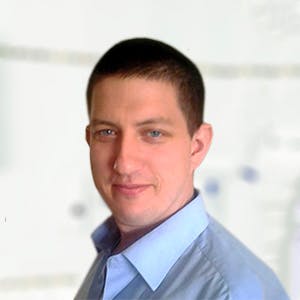 3320
Recommendations
Fly bites can be more annoying than medically serious, it is important to bathe the bite wound with a mild dilute antiseptic and then you may apply an antibiotic ointment to the area; the most important thing is to prevent him from licking and biting at the bite area as secondary trauma can be more invasive than the original bite. Keep a close eye on the bite wound and if you live in areas known for certain vector borne diseases, consult with your Veterinarian to be on the safe side. Regards Dr Callum Turner DVM
Add a comment to Chico Diogi's experience
Was this experience helpful?