Pharyngitis in Dogs
Veterinary reviewed by: Dr. Linda Simon, MVB MRCVS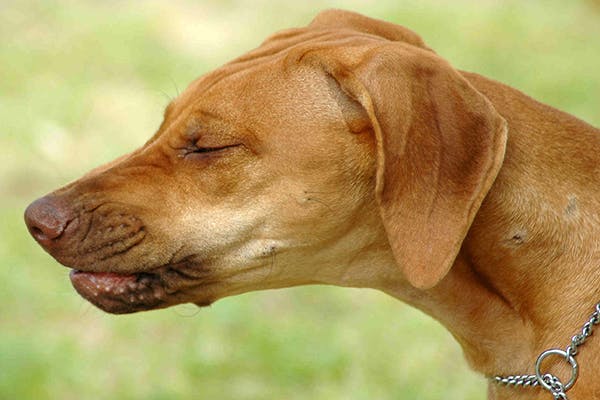 Veterinary reviewed by: Dr. Linda Simon, MVB MRCVS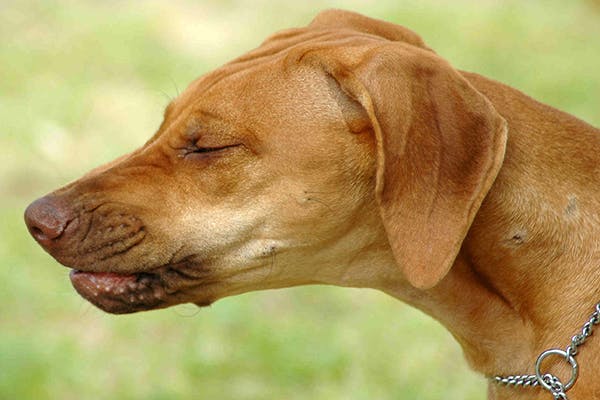 What are Pharyngitis?
Your pet may not be able to vocalize that his throat is causing him pain; you may only become aware when you see visible signs such as coughing or a hoarse bark. This is a very common condition in dogs, though it can sometimes be indicative of a more serious problem.
Pharyngitis in dogs is an upper respiratory condition when the pharynx, otherwise known as the walls of your dog's throat, becomes swollen from either a viral infection like distemper, cancer or an injury to your dog's throat by a sharp object he was chewing on.
Pharyngitis Average Cost
From 563 quotes ranging from $800 - $2,000
Symptoms of Pharyngitis in Dogs
There are a handful of symptoms that your dog may experience with pharyngitis. Make sure that you keep track of your dog's symptoms and their progression so your veterinarian can correctly diagnose him. 
A dry cough, that may be more prominent at night
Hoarse or absent bark
Reluctance to bark
Inability to swallow easily
Reduced appetite and weight loss
Swollen tonsils
Red pharynx that may be covered in a frothy white mucus
The outside of the throat may feel swollen to the touch
Vomiting
Gagging 
Drooling 
Possible abscesses in the throat that will complicate breathing 
Normal desire for appetite but slower eating due to pain
Fever
Swollen gums
Bad breath
Sneezing
Possible bloody discharge if he has swallowed a sharp object
Types
There are many different types of diseases that can share the above listed symptoms. In order to correctly diagnose the problem, you will need to see your veterinarian so that she can rule out other conditions. Just a few of the conditions that may have similar symptoms are listed here. 
Appetite Loss
Heartworm
Parvovirus
Lyme disease
Lymphoma
Jaundice
Cough
Distemper
Bronchitis
Rocky Mountain Spotted Fever
Pneumonia
Heart Disease 
Cleft palate
Coughing up white foam
Fever
Distemper
Rabies
Parvovirus
Kennel cough
Osteomyelitis
Encephalitis
Leukemia
Meningitis
Gagging
Tracheal collapse
Bloat
Cleft palate
Vomiting
Distemper
Parvovirus
Giardia
Chocolate toxicity
Food poisoning
Addison's disease
Kidney failure
Lymphoma
Top
Causes of Pharyngitis in Dogs
Pharyngitis

Damage to the throat by a sharp object such as parts of bones, parts of sticks, thorns, or porcupine quills
Cancer in the mouth
Bacterial infections in the upper respiratory system
Viral infections like distemper
Tonsillitis
Top
Diagnosis of Pharyngitis in Dogs
Because so many conditions share symptoms, your veterinarian may need to run multiple tests to ensure she has correctly diagnosed your dog's health concerns. Your veterinarian will look at symptoms both collectively and individually to determine the exact problem your dog is facing. Any cultures that the veterinary team has taken will be used to identify the strain of infection affecting your dog. You can also keep track of your dog's symptoms, noting when they started, how they have progressed, any changes in your dog's behavior or eating habits, and any pain he may be having. By keeping an eye on your pet's symptoms and changed behavior you will be able to give your veterinarian a better chance of knowing where to begin. Steps to the diagnosis may include:
Physical examination 
Airway exam
X-rays of your dog's throat and chest
Endoscopic examination of the throat 
Cultures of any discharged fluids
Blood tests
Top
Treatment of Pharyngitis in Dogs
Treatment for pharyngitis will depend on the exact cause. If for instance, the cause is a bacterial infection, your veterinarian will start a prescribed antibiotic regimen. Antibiotics can treat respiratory infection and sinus infections.
In other cases where an oral cancer is the cause of the pharyngitis, your veterinarian will treat that cancer in an appropriate manner. This could involve surgery, chemotherapy and/or radiation. When a foreign object is found in your dog's throat, surgery and antibiotics will be required.
For a tooth infection, your dog will undergo an extraction of the infected tooth, usually after being on antibiotics. Your veterinarian will also suggest a dental cleaning and removal of any plaque and tartar buildup so another infection doesn't take place. 
Top
Worried about the cost of Pharyngitis treatment?
Pet Insurance covers the cost of many common pet health conditions. Prepare for the unexpected by getting a quote from top pet insurance providers.
Recovery of Pharyngitis in Dogs
Recovery of pharyngitis has a very good outlook and once the underlying cause has been treated, it is usually resolved fairly quickly . In cases where there are systemic illnesses, cancer, or autoimmune diseases, recovery and management may be more extensive and take longer.
Top
Pharyngitis Average Cost
From 563 quotes ranging from $800 - $2,000
Top
Pharyngitis Questions and Advice from Veterinary Professionals
Pit Bull
Nine Months
4 found helpful
4 found helpful
She all the sudden got sick then ate grass and I tried stopping her when she was eating leaves. Now her breathing sounds like shes snoring every breath.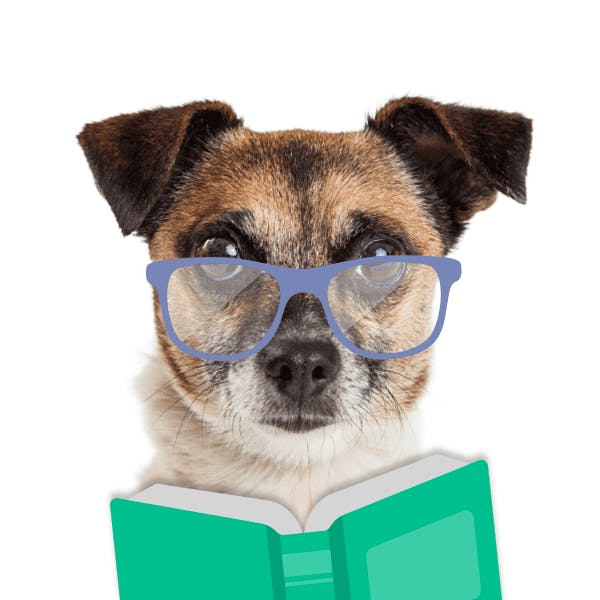 Dr. Linda S. MVB MRCVS
4 Recommendations
I'm sorry to hear this. Vomiting followed by abnormal breathing could indicate she has aspirated the vomit (the vomit went down the windpipe). This can be a real emergency and she should be seen immediately as she may need oxygen and antibiotics.
Dec. 27, 2020
Was this experience helpful?
Pomeranian
Three Years
3 found helpful
3 found helpful
Dog hadn't eaten for 2days after eating a dried fish. Glucose given on the IV but the dog died in 3rd day.May I know the reason for the death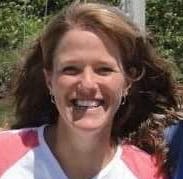 Dr. Michele K. DVM
3 Recommendations
Thank you for your question. I'm so sorry for your loss. It is possible that there were toxins in the fish, as bacteria can be quite devastating to the GI tract. It may be a good idea to call your veterinarian, as they may have a better idea after having worked with your dog. I am sorry again, for your loss.
July 11, 2020
Was this experience helpful?
Pharyngitis Average Cost
From 563 quotes ranging from $800 - $2,000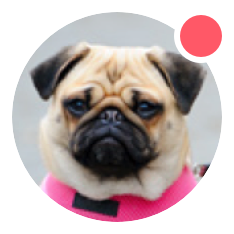 Need pet insurance?