What is Paralysis Due to Spinal Cord Injury?
Injury to the spinal cord is not uncommon in dogs, and it usually the herniation of a disc in the back caused by an accident. The injury may not seem like much at first, with moderate pain but your dog may still be able to get around just fine. This will usually progress to paralysis with time or the next time your dog gets a little too playful. Think of it like yourself having a slipped or herniated disc in your back. If you ignore it and think it will go away, but continue doing your regular daily activities without resting, it may get better on its own for a while. However, it will only get worse eventually when you turn the wrong way or maybe without any obvious reason at all. If you ignore your dog's back injury, he can end up permanently paralyzed or it can even lead to death.
A spinal cord injury can be a dislocation, compression, fracture, impact, laceration, or crushing and all of these can cause enough damage to produce paralysis. The damage depends on the type of accident or trauma so your dog's symptoms will vary. In addition, any kind of nerve damage can be complicated so even if your dog seems okay after an accident there may be an underlying spinal cord injury hiding and getting worse with every movement. With these kinds of injuries, there can be a compressed nerve, pressure on the blood vessels, or herniated disc that will get worse with time and movement.
Paralysis due to spinal cord injury is usually the result of an automobile accident, dog bite, or gunshot wound causing spinal cord tissues to be destroyed and blood vessels to rupture. Once this happens, the connection between the brain and the spinal cord is gone, causing paralysis. Whether it is permanent or temporary depends on the severity and extent of the damage to the spinal cord as well as the treatment the dog is given. Even if the dog's primary injury is minor, the movement afterwards can cause the damage to the spinal cord to be severe. One of the most important things in a motor vehicle accident is to make sure the dog's back and neck is kept straight and supported to decrease any additional damage.
Book First Walk Free!
Symptoms of Paralysis Due to Spinal Cord Injury in Dogs
The symptoms of spinal cord injury paralysis can vary greatly depending on the type and place of injury, age and health of your dog, how long ago it happened, and the amount of movement after the accident that causes secondary damage. Some of the most common symptoms of spinal cord injury are:
Arching of the back
Pain when back is touched
Inability to walk
Not moving hind legs
No sensation or feeling of pain in areas below the injury site
Muscle softening in back legs
Stiff neck
Not turning the head
Weakness in legs
Dragging of the feet
Elevating one leg
Muscle spasms
No matter whether you see symptoms of spinal cord damage or not, if your dog has been hit by a motor vehicle (or any other traumatic incident involving the back), you should immobilize him with a board or some other hard surface to prevent any further injury to the spinal cord. Take your dog to the vet or animal hospital immediately. Do not wait to see if your dog gets better because he cannot tell you what hurts. Similar to a baby or young child being hit by a car, better to be safe than sorry. Spinal cord injuries can become fatal suddenly if your dog moves wrong or if you delay treatment.
Causes of Paralysis Due to Spinal Cord Injury in Dogs
The causes of spinal cord injury paralysis are:
Motor vehicle accident
Animal attack or fight
Gunshot wound
Any other traumatic injury
Diagnosis of Paralysis Due to Spinal Cord Injury in Dogs
The veterinarian will need to stabilize your dog and provide medical treatment immediately so the preliminary examination may be done quickly in a hospital setting by someone other than your family veterinarian. For this reason, you have to be able to provide as many details as possibly of what happened and your dog's medical history. This includes any illnesses or injury that have happened recently, whether your dog is up-to-date on vaccinations, and whether he is allergic to anything.
The veterinarian will immediately do radiographs (x-rays) of your dog's entire body to see what damage has occurred and whether emergency surgery is needed. A CT scan, ultrasound, and MRI may be necessary as well for more detailed imaging. Once your dog is stable enough the veterinarian will do blood work (i.e. CBC, blood chemistry), urinalysis, heart rate, blood pressure, and possibly a sample of spinal fluid for evaluation.
Treatment of Paralysis Due to Spinal Cord Injury in Dogs
If your dog has spinal cord injury paralysis the veterinarian will refer you to a neurologist or other specialist to perform surgery to repair the damage, if possible. If the damage is not repairable with surgery, they may decide to put your dog on cage rest while the injury heals. Previously, it was thought that any form of paralysis from spinal cord damage was permanent and unable to be repaired. Recently though, studies have shown that it is possible for the central nervous system to heal itself without any treatment besides cage rest and stabilizing the injured area. Depending on the amount and area of damage, it is possible that the spinal cord tissue can regenerate and repair the damage on its own.
Recovery of Paralysis Due to Spinal Cord Injury in Dogs
The veterinarian will send your dog home with detailed instructions of how to care for your dog to prevent the damage from getting worse. You have to be invested in the aftercare because taking care of a paralyzed dog is similar to taking care of a child. You have to be available 24 hours a day when needed to help your dog recover from this serious injury. Your dog will be frightened and anxious, so your veterinarian may prescribe some kind of mild sedative with instructions on how and when to use it. Be sure to follow all the directions the veterinarian gives you and report anything you may think is important.
Paralysis Due to Spinal Cord Injury Questions and Advice from Veterinary Professionals
Bablu
Pariah
10 Months
0 found helpful
Has Symptoms
limited control of hindquarters.
Hello there. I have a rescued Indian street dog named Bablu. (I have had him for almost 3 weeks now.) He was hit by a car (2x) before he was 6 months old. He is 10 months old now. He has a spinal cord injury to say the least. He has back one leg that dangles and swings, another leg that is amputated at the knee. And a tail that usually just drags but sometimes waves reflexively in a way similar to a cat's tail. He is SO game. He wants to go on hikes with us. And play with the other dog (another rescue, but hale and very hearty, aged 3). He has gone on walks of up to 2 miles and played rough and tumble in the house. Do I need to worry about him "burning out his front legs," joints, etc.? He really doesn't want to stop and has to be told very specifically that we are turning back when out on hikes. I live in mountainous terrain and on a small farm. There is almost nowhere where a cart would be of any use to him. Even one with big wheels. I worry about the push and pull from a cart going up and down somewhat steep logging roads out here. Forgot to add. He has no control of bowel movements. They just plop out when time comes. But they are firm and healthy. He seems to have some bladder control. But will pee when excited or scared. Otherwise pees about 2x a day. (My other street dog/pariah dog pees exactly 1 x per day; it is kinda amazing.) Thank you for your advice!
Did the surgeries not wkwork for him at all?
Hi Shelly,

I'm struggling with the same scenario with my chihuahua. He's 11, and I've been nursing him for about 6 weeks, but now he's having a hard time breathing. No one seems to want to help, and I'm so confused. I hate seeing him suffer. The hardest thing is deciding to put him down, and not knowing if he'll make it through. I appreciate your input, it has helped.

Vickie
Hi my name is Shelly I had a dachshund who was paralyzed for five years he was bitten by a dog on his spinal cord and both his back legs became paralyzed he lost both bladder and bowel control. After his surgeries and long healing process he lived four and a half years happy with his disability with no problems. Seeing him everyday I was unaware of the arch that was developing on his back. His neck became very stiff and he had limited motion. We took him to the vet because he was in obvious pain they sent us home with steroids, pain meds and muscle relaxers. He had a wheelchair he wouldn't use. The vet told me because of the paralysis in his hind legs I needed to worry about it moving into his neck. After a week and a half on the medications he didn't get any better and one day began yelping in pain We had to say goodbye. I think his little body had just wore out. I think it takes a toll on their body to have to do all the work with just half the body I don't know if this helps but wishing you and your dog long happy years ❤️
Add a comment to Bablu's experience
Was this experience helpful?
Micah
Cocker Spaniel
1 Year
1 found helpful
I have a new foster dog who was hit by a car 2+ weeks ago and left with no treatment until just recently. He has a broken pelvis, broken leg, and potential spinal injury. With pain killers and anti inflammatory meds he is able to wag his tail and hobble on three legs for a step or two. He is also incontinent, but I have noticed him intentionally pooping and peeing in the corner in the past couple of days. He feels the urine and poop leaking as well. I have two questions: (1) how much should I be limiting his movement? he has shown interest in going outside and wants to roll on his back for light play. He also desperately needs a bath, but I don't want to hurt him more. (2) since he is occasionally intentionally urinating and defecating - is there a chance his incontinence will resolve as he heals?
My dog had spinal cord injury and she was put to sleep why
Add a comment to Micah's experience
Was this experience helpful?
Benji
American Pit Bull Terrier
6 Years
-1 found helpful
Two weeks ago, I came home from the grocery store to find Benji laying on his side in the yard, not moving. He was having serious trouble breathing, wheezing heavily, and his tongue was hanging out of the side of his mouth. He scream/barked/yiped when my son touched his back, but he seemed able only to move his head, and even that, not much. A friend helped me get him into the truck without bending him around, keeping his spine aligned. He didn't yelp or seem in any pain at this point. We rushed to the vet, but during the drive he stopped breathing at least once. I was able to revive him, but by the time we reached the Dr., he had lost all movement up to his head. At the vet office, he was examined, though no x-rays were done, and the vet told me his spine was severely dislocated. I asked about surgery, but the vet told me the spinal fluid had drained, he was in extreme pain and he wasn't going to make it. We ended up euthanizing, which was absolutely devastating to our whole family. Aside from swelling around the dislocation, Benji had no other obvious bruising, swelling, cuts or other trauma. I had only been away from the house about 1 & 1/2 hours, he was inside our fenced yard, and he was chained. The second part is due to our landlord serving us with an eviction notice and mandating that, when he is not in the house with us, he be chained. This is until we move. As he obviously wasn't hit by a car, what could have caused such an injury? Is it possible he had something else wrong and not a spine trauma at all? My gut says someone hurt him, namely our landlord, but I'm grasping at other possibilities, if there are any...? The vet says it's possible he got excited and ran after a chicken/rat/cat and somehow hit his back on something, but I find that difficult to believe.
Add a comment to Benji's experience
Was this experience helpful?
Penny
Mixed
6 Years
-2 found helpful
3rd December 2018 - she ran down the garden yelped and sat down lifted her back end and rubbed her back BUT that night still sore unable to jump and climb stairs to bed. By the morning back end paralysed went to vets suspected herniated disc MRI confirmed and surgery next day on T11-12 intervertebral disc extrusion two weeks at vets on cage rest TLC and physio. Home just before xmas for onward care physio and love plus regular bladder emptying happy but still paralysed with no pain.
She does twitch her lower limbs during physio and and lifts her tail to pass urine and faeces?
Taking Nisamox 250mg for urine infection
Caroline, how is your baby now?
Hi penny's owner! My dog Mia recently had something similar happen. She was completely fine but babying her back leg then the next day she was unable to walk with those back legs paralyzed tail as well. We rushed her to the animal hospital and after an MRI it was confirmed L1-L4 herniated disc. How is penny doing now? We're post op day 4 and Mia has wagged her tail for us when she first sees us. I would love to know how penny is doing now!
I am surprised not to have received reply yet?
Add a comment to Penny's experience
Was this experience helpful?
Luna
Mixed
2 Years
1 found helpful
Has Symptoms
Collapse due to lack of mobility
Hi my 2 year old Luna was playing with my other dog and I heard her cry out when I ran to see what had happened she was in the floor with both legs extended. After taking her to the vet I was told she may have a spinal injury & they gave her a steroid injections & some prednisone to administer. When I took her back the following day, as recommended by the vet, he said he was going to write a referral for a neurological surgery but said to monitor to see if there was any improvement. Although she is now moving around more and standing on her own she still seems to not have any improvement in mobility in her right hind leg ( the leg that was primarily effected by the injury). Would you recommend surgery immediately l?
Add a comment to Luna's experience
Was this experience helpful?
Guss
Mastiff
6 Years
0 found helpful
Has Symptoms
Still eating/drinking but anorexic
Paralyzation improves after 1 month
If the dog is recovering from spinal cord damage, does he eat alot but still lose lots of weight? I have a co-worker whom lives on a farm, his bull mastiff was very healthy, then quite suddenly, was paralyzed in his back legs, he was fat and healthy he lost wait to anorexic state, he still eats but does not gain weight, now a month later he is improving walking now also, but still very skinny. The cause is unknown, ticks? Bone tumor? Physical injury on farm with cows pigs or vehichle? What is likely the cause according to the symptoms, 1. Paralyzed in back legs suddenly 2. Loses all weight 3. But still eats and drinks regular 4. Paralyzation in back legs improving after a month 5. Still eating but skinny.
Add a comment to Guss's experience
Was this experience helpful?
Sully
Golden Retriever
14 Months
0 found helpful
My 1 year old English Cream was run over by car in our driveway when a friend was backing up. He has no feeling from his waist down, when poked with a 20gage needle. He still has bowel movements, is eating and drinking. After 24 hours he shows few signs that when tickling his back paw he has a reflex, Although he does not appear to show any signs of feeling it. He is still at the vet and the minimal 4K just for an MRI, not including surgery is not an option for us. Can he be severly swollen and recover through rest? The Vet wants to monitor him for at least 5 days before we determine next steps since we declined the MRI direction. Any thoughts? Advice please my heart is breaking! He is a gentle giant (100lbs) and so loveable!
Sully's owner, how is he now?
We are on day 5. He is home with us. He is showing small signs of nerve reaction, but does not appear to realize when we tickle his feet or rub his tummy that his leg kicks. He still has no pain sensation if pinched with clasps or with a needle. he is in great spirits being home. Any thoughts on recovery? The Vet would like us to start thinking long term and how long we wait. He was very sad at the vet, but happy at home. Obviously I have to go to work so staying along is not a good option for him, he tries to pull himself around when I leave the room to follow me.
Add a comment to Sully's experience
Was this experience helpful?
Gordon
German Shepherd
10 Weeks
0 found helpful
Medication Used
Rimadyl, Theracurmin, Welactin, Dasaquin, mega-DHA
My German Shepherd had 2 bulged discs and had an uneventful surgery 3 months ago, however he developed hematomas what each site which prevented the expected recovery. He just spent 6 weeks in rehab and still is unable to stand long or walk unsupported. The vet describes him as positive hind limb movement but with weakness, however I'm concerned what we're seeing is spinal reflex walking. If it is the reflex walk, is that indicative of a permanent condition or can we hope for bundling of nerves and repair over time?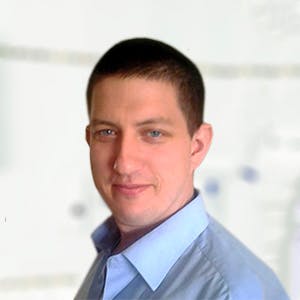 3320
Recommendations
Reflex walking usually occurs when a large portion of nerves are damaged but between reflexes and sometimes lower brain activity, some walking can be achieved. Usually this type of walking appears like swinging of the limbs which don't change direction when the dog moves left or right, resulting in tripping or falling due to a lack of conscious control. The younger the dog, the more favourable the prognosis, but it isn't possible to say if the condition in Gordon's case would improve or not. Regards Dr Callum Turner DVM
Add a comment to Gordon's experience
Was this experience helpful?
Max
lab/heeler
1.5
0 found helpful
Our 1 1/2 year old lab was hit by a car. At this point the vet said he could be paralyzed. He broke his pelvis in 5 places. Now we are worried about his bladder/bowel control. If he has a spinal injury and the nerves to the bladder are compromised, could the nerves heal themselves and he regain bladder control while still being paralyzed?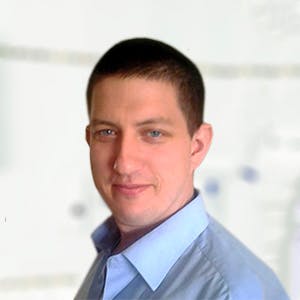 3320
Recommendations
It is a difficult question to answer as the nerve supply to the urinary tract originates from various points along the lower back (mainly lumbar and sacral vertebrae) and damage to one nerve can compromise the overall function; with the extent of the injury sustained it would be a wait and see situation to determine whether the incontinence resolves or not. Regards Dr Callum Turner DVM
Add a comment to Max's experience
Was this experience helpful?
Rocky
Doberman Pinscher
4 moths
0 found helpful
hello sir.... My pet is 4 months old Doberman met with an accident by four wheeler last 9 days back my pet is unable to move hind legs pee and poty is involuntry immediately rushed to the pet clinic X rays are done doctor says nothing is visable in the x ray he guess there will be a nervous compression in india there is no MRI scan and no nerologist for animals day by day my family is worried please tell the correct procedure really feel like crying when my pet is trying to walk with his two front legs and full the back legs dragging....kinldly help me +919966361234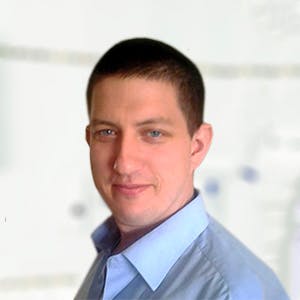 3320
Recommendations
If your Veterinarian is suspecting that there is a spinal cord compression from an herniated disk, an x-ray with contrast media (myelogram – much easier to see anomalies) which would give a good picture of the spinal canal and would show any disk herniation or any other anomalies in the spinal canal. Generally prognosis isn't favourable in these types of cases but giving anti-inflammatory drugs and assisting movement with good nursing care. Regards Dr Callum Turner DVM
Add a comment to Rocky's experience
Was this experience helpful?
Noddy
Mixed maybe daughtsen, pit
1 Month
1 found helpful
Hello doctor ,
Due to Dog bite on above of right leg...my dog's right leg got paralyses and his another leg....is I think 50% paralysed.
Could you please tell me what are the chances of his full recovery??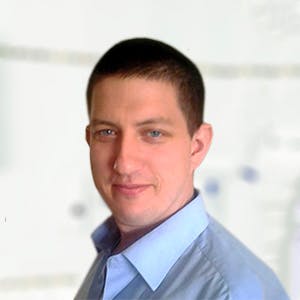 3320
Recommendations
It is unfortunate that such a young puppy suffered severe trauma. I wouldn't be able to give you a recovery rate as I haven't examined Noddy and I am unable to make a judgement based on a vague description. An examination by a Veterinarian would give a more accurate prognosis; x-rays and neurological tests would be able to indicate sensation and severity of neurological and musculoskeletal damage. Regards Dr Callum Turner DVM
Thanks Dr..I would share his exact derails soon.
Regards!!
My dog was in courtyard hopping through the grass chasing lizards on leash and my friend grabbed his leash and he did a flip and landed on his back. His hips are moving a little bit more than normal when he walks and the right side of his hip feels a little swollen. But then he jumped on my high bed. I called the ER but they said I can wait till Monday to take him to my regular vet and just to monitor signs of pain, panting, and whistling. I gave him and antiinflammatory that's prescribed to him. What do you recommend I do?
Add a comment to Noddy's experience
Was this experience helpful?
Penny
American Pit Bull Terrier
2.5
0 found helpful
Medication Used
previously IV liquids but off now
suggesting gabapentin perhaps
My pit bull is not even 3 years old. Two days ago, she was trying to get the neighbor dog through the fence and witnesses say she just twisted herself hard. She was dragging her legs and bottom through the yard and didn't seem to care. She wanted to sit up on the limp rear. We don't have an MRI locally and I can't afford it. Xray looks pretty normal to me except one evenly spaced but narrower disc. Radiology report shows 4 areas of suspect, damage around the sciatic nerve, and lower. She did not have any sciatic response, but now they got some flexion this AM and no change since then. They say she can feel her toes and is in less pain with pain patch though. She has no bladder control but can allow it to fall out, her tail and legs don't seem to work at all, and I'm unsure of defecation beyond that she is having bowel movements. It's at 2000 $ now and I essentially live alone; I have to bring her home tomorrow. I'm scared. She's very important to me. Any commentary is appreciated.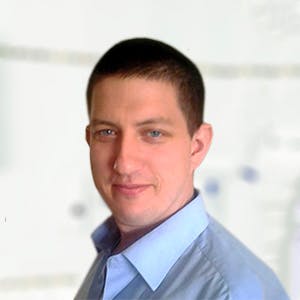 3320
Recommendations
This level of trauma to the spine is difficult to predict the prognosis as not all animals respond the same to treatment. X-ray's can be a little vague, myelography can be useful to see the level of disk herniation in place of an MRI. In this case, it would be a wait and see for any improvement or complications that occur. Costs can rise rapidly with long term care. Surgery may be required to stabilise the spine. Regards Dr Callum Turner DVM
Add a comment to Penny's experience
Was this experience helpful?
Prissy
Pomeranian
8 Years
0 found helpful
Has Symptoms
Front legs seemed to by pearlized / didn't work
no strength in front legs
She can not walk. She can turn her head and her back legs some. She still smiles and appears to be in no pain. The only time she barks is when she wants attention. She needs no help going to the bathroom but we have to keep her on a pad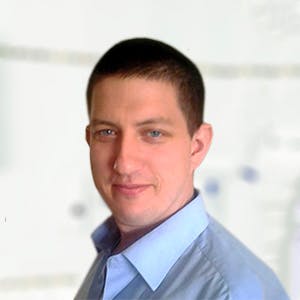 3320
Recommendations
Have you visited your Veterinarian? Have x-rays been performed? This level of severity would require a Veterinary Examination, I am unable to advise you without examining Prissy. Regards Dr Callum Turner DVM
Add a comment to Prissy's experience
Was this experience helpful?
Arthur
Dauchound
3 Years
0 found helpful
My dauchound had a spinal injury he was walking a bit slow the evening then woke up and had no use of his back legs. Took him to the vet and she said it was spinal injury of one of the disks in his back he has pain sense in both legs and rear also can retract the legs with pain. How long does it generally take for recovery and is there anything I can do to help ease him or help him along he is resting and loving the extra attention he is getting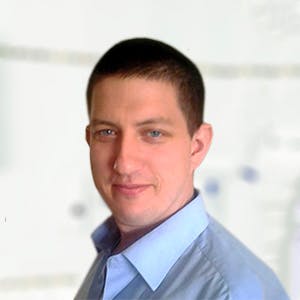 3320
Recommendations
As I am sure you're aware, dachshunds are prone to spinal injury; recovery would be dependent on the severity of the herniation and whether it can be treated medically or not. In some cases surgery may be required to stabilise the adjoining vertebrae but this would be something to discuss with your Veterinarian. Without examining Arthur, it is difficult to say; these cases are highly variable but if there is recovery the probability of recurrence is high. Regards Dr Callum Turner DVM
Add a comment to Arthur's experience
Was this experience helpful?
Kirya
Mixed
5 Months
0 found helpful
Has Symptoms
he has alreday have problems with liver and kidney
Hello! I'm a volunteer in organization which helps homeless animals. We have a dog after the accident. Please advise what should we do to help him to stay healthy and alive. I'm form Russia, Sakhalin Island and our veterinary has just started to develop. We really need your [email protected] - I can send you photos and videos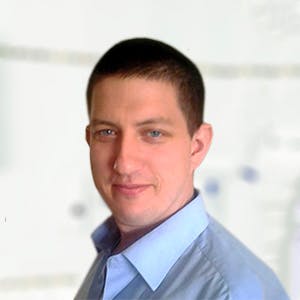 3320
Recommendations
I know of Sakhalin Island, it is quite isolated and has a history. Paralysis after an accident may be due to a protrusion of an disk, subluxation, haematoma formation or other traumatic injury to the spine; without an x-ray (possibly with myelography), the full extent of the damage many not be fully known. If there is no deep pain sensitivity in the hind legs, the prognosis isn't favourable. If there is liver and kidney problems, the underlying cause needs to be established; but moving to a low quantity but high quality protein diet will help relieve some stress on the kidneys and liver. For the spinal injury, strict rest is required; but without imaging studies and a Surgeon (if surgery is required), there isn't much to do. Regards Dr Callum Turner DVM
Add a comment to Kirya's experience
Was this experience helpful?
Misty
Beagle
9 Years
0 found helpful
Has Symptoms
No Deep Pain Response 72 hours after surgery
9 year old Beagle X herniated disk Chronic past 9 weeks lost all DPR hind legs at ER had surgery within 4 hours, Recovering well yet no DPR after72 hours is this likely permanent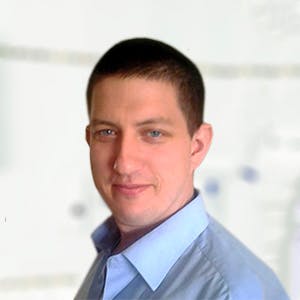 3320
Recommendations
The time between losing deep pain sensation and surgery is important as the longer this time period the longer or less likely the return of the deep pain sensation. Return of deep pain sensation may take weeks but I cannot say whether or not the loss is permanent or not; 72 hours post surgery is still early days, your Veterinarian would want to monitor recovery closely and it is important for Misty to be on strict cage rest. Regards Dr Callum Turner DVM
Add a comment to Misty's experience
Was this experience helpful?
Jack
Posavac Hound
12 Months
0 found helpful
Hello Doc, we have a hound dog, Jack, 1 year old. Approx. 6 weeks before he most likely got hit by a car. The accident happened presumably at noon, because a fellow villager found him in the morning badly injured and very dehydrated. He had head trauma (one red eye) and lung damage, and in general he was in bad shape. We called a Vet and he was there within minutes. After taking therapy 2 days in a row, he progressed and after a week was all right. But as time progressed (5 days) and he was able to stand on the front legs, we saw that he could not move back legs, and we noticed that he had damage to his spinal cord near the middle (The cord has slipped vertically, the rear part is a bit higher at the point of slippage). He was periodically visited by the Vet during the month, but no progress as far as the back legs go, although the Vet insists that the spinal cord is not broken. The dog shows positive attitude and is very active (as far as his condition permits), if allowed will drag himself around, barks strongly, looks healthy and has bladder control. When touched after the point of injury he has limited and inconsistent sensitivity (only here and there reacts). When we support him and raise his hind legs (to recreate the normal standing stance a dog has) he gives it a try to keep himself standing, but only for a second or two. At first he lost weight (when we found him and in the following 2 or 3 days) but now is stable and has rather good muscular condition at the back legs. Due to the country where we live in, it is very difficult to find a Vet with the proper medical equipment for further diagnosis. He has had another accident when 3 months old, was hit by a slow moving (15 mph or less) car, but recovered fully in short time. Your help would be deeply appreciated. A year ago we lost our other hound dog, Rex, 3 months old to a deadly virus. Looking forward to your reply,

Martin.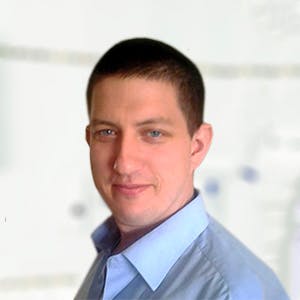 3320
Recommendations
It looks like Jack has had a bad time; but if the spine is visibly out-of-place, it would be luxated and putting pressure on the spinal cord which would cause the paralysis. Surgery may help, but isn't a 100% guarantee and would need to be operated on by a Specialist; if you are having problems with the level of Veterinary care, your nearest Veterinary School would be the best bet to get a higher standard of care with modern equipment. Without examining Jack and having an x-ray, I wouldn't be able to give you much input I'm afraid. Regards Dr Callum Turner DVM
Add a comment to Jack's experience
Was this experience helpful?
Jack
Posavac Hound
12 Months
0 found helpful
Hey there!
My dog Jack,has been hit by a car before 5 weeks ago and got paralyzed in the hind legs.I've had him to the vet and he gave him a therapy but Jack is still showing no improvements.His spine looks arched but he moves himself by the front legs.When I help him to stand up I can feel his legs pushing up.He has no sensitivity in hind legs. Is he going to walk again and should I wait more or put him to rest? Although,he is very healthy inside and can bark freely.
P.S No surgeon available. Please reply if possible. Would appreciate it.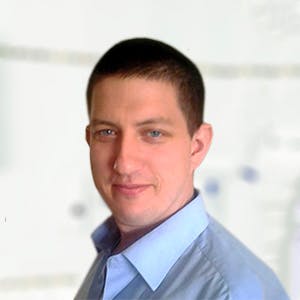 3320
Recommendations
Many times spinal trauma is permanent, especially when there are visible signs of spinal instability; without surgery to stabilise the spine the prognosis isn't favourable (I haven't examined Jack or seen any x-rays). There are different options available like wheelchairs etc… which should be discussed with your Veterinarian; many paralysed dogs live active lives. Regards Dr Callum Turner DVM
Thank you very much for the reply Doctor.I appreciate your help through my hard time.
Add a comment to Jack's experience
Was this experience helpful?
Roxy Marie
Chihuahua
13 Years
0 found helpful
Has Symptoms
Dragging front leg, droopy eye on same side
Loss of balance & mobility
Medication Used
Various - Prilosec, anti-inflammatory, pain meds
My chihuahua is 13 years young. She did not experience any type of traumatic injury, but began knuckling on her front left paw about 6 months ago. We have gone to two different vets who have tried several compounded medications varying from Prilosec to pain meds, anti-inflammatories, etc. we have done a series of acupuncture treatments, infrared laser therapy and still no improvement. I feel discouraged and the only answer I've gotten as to why she is doing this is from one of the doctors who said it "may" be a pinched nerve in her neck bc X-ray shows that there isn't a lot of disc space and they look compacted. As a furbaby mother, I have obviously read every single blog, article & study I possibly can. I've noticed that her eye on the same side where she is dragging her leg is droopy as well. They have done eye tests to check for scratches, etc. I read an article last night about disclocated knees causing eye problems and paralysis in front legs. Could this be the problem causing such severe lack of mobility and use of her leg? I really could use some help. I called the NCSU Veterinary School about possibly going to get more tests & is $3500. Before I do that, I'm just trying to get some other professional feedback and/or responses from others who may have e oerienced somethibg similar. Thanks for any info!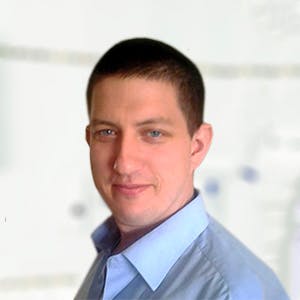 3320
Recommendations
A pinched nerve does sound quite likely; also a myelogram would help to show if there was disk protrusion into the vertebral canal. Cervical vertebrae instability may affect the nerves which can have an effect on the eyelids giving that typical droopy eye appearance. As dogs age, like people, their bodies get less reliable; and whilst you didn't see any signs of trauma, the smallest fall can have consequences which may lead to lifelong problems. It is hard to speculate all the possible causes, but reducing activity and giving the anti inflammatories are the only real course of action until you determine the actual cause. Regards Dr Callum Turner DVM
Add a comment to Roxy Marie's experience
Was this experience helpful?
Bentley
Beagle
5 Years
0 found helpful
Hi Dr. Turner. Want to get your thoughts on my 5 year old Beagle who is 1 week post-op from IVDD surgery. I came home from work last Wed to find him in terrible pain, only to take him to the vet who put him on medications and crate rest. The very next morning he was paralyzed, no bladder control, and no DPS. We brought him in for surgery immediately (within 4 hours of seeing this) and they gave him a 60% chance to walk again. Surgeon said no bruising or myelomalacia but some blot clots, 4 disc ruptured. As I said, he's 1 week post op and they've noticed very small but positive neuro changes since, but still hasn't regained bladder control. How long do cases as severe as his typically take to regain bladder control/make big changes like regain DPS?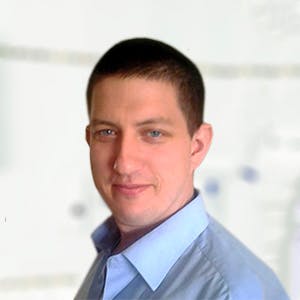 3320
Recommendations
The problem with these types of cases is that each animal responds differently to surgery and other treatments; it is similar to 'how long is a piece of string?'. I know you're looking for set key milestones of measurable time to countdown to improvement, but unfortunately in some cases bladder control and deep pain sensation doesn't return. Also the specific intervertebral disks in question and the length of time since first symptoms to surgery also play a role in the prognosis. I haven't examined Bentley so it is very hard to place a figure on it but generally if there is a lack of deep pain sensation the prognosis usually isn't a favourable one. Regards Dr Callum Turner DVM
Add a comment to Bentley's experience
Was this experience helpful?
Vada Dog
German Shepherd
8 Months
0 found helpful
2nd opinion: My 8mnth German Shepherd presents stiff soar neck with audible pain on flexion. The xray showed a c4 and possibly c3 fracture in the area where the tip of the vertebrae inserts into the other axially. My dog was a little down and pain on flexion, but full abilty (no cord injury) and even ran 2 mi/day prior to vet prescribed caging. Does a cervical vertebrae have a good chance to heal in such an area where the neck is always moving?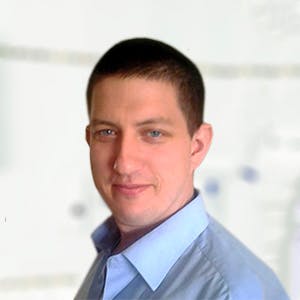 3320
Recommendations
The exact nature of the fracture would have a bearing on prognosis; but generally a simple fracture of the vertebrae with no issues with walking and running do have a favourable prognosis (speaking generally). It is important that cage rest is followed strictly to prevent stress on the neck; if you are looking for more information or insight, you may send the x-ray images to PetRays to give an expert opinion on the fracture(s). Regards Dr Callum Turner DVM
http://petrays.com/
Add a comment to Vada Dog's experience
Was this experience helpful?
Bam Bam
Doberman Pinscher
5 Years
0 found helpful
Has Symptoms
Pain front legs. Woke up screaming in the night.
Can a dog have an upper vertebrae out of place to cause the symptoms similar to wobblers disease? Other tests were done that simulate those symptoms Tick Fever and Valley fever and are negative. Only other option was Wobblers disease. Is this true or can a simple chiropractic adjustment fix this?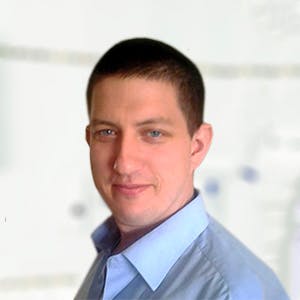 3320
Recommendations
Before doing anything else, I would suggest having an x-ray done of the cervical spine to see if there are any anatomical anomalies that may be causing any problems. Wobbler Syndrome usually presents with an uneasy gait and Dobermans are highly prone to the condition with the average age of onset being around six years old. There may also be a sub-luxation of the cervical spine which would show up on an x-ray or there may be another pathology. Chiropractic care is useful in some cases; but if there is instability in the spine, surgery may be the best course of treatment. Regards Dr Callum Turner DVM
https://vet.osu.edu/wobbler-syndrome
Add a comment to Bam Bam's experience
Was this experience helpful?
Riley
Miniature Schnauzer
10 Years
0 found helpful
Our dog had been attacked by a coyote and had fractured his C3 and C4 vertebrae in his neck and it is applying pressure to husband spine. We do not have the money for a vet to perform surgery on him and would let like on know of it was possible for him to live and recover without surgery. He had walked back to the house which the vet claimed it was adrenaline but he also move his back legs and sat up with the help of the vet and laid down on his own.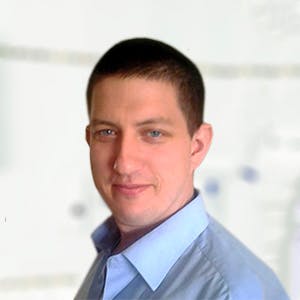 3320
Recommendations
Without the surgery, the area will be unstable and inflamed which will not improve by itself. Each time Riley moves there is the chance for the problem to increase in severity; I haven't seen Riley's x-rays but a successful recovery is unlikely, walking back to the house would have been adrenaline and the walk may have exacerbated the injury too. Regards Dr Callum Turner DVM
Add a comment to Riley's experience
Was this experience helpful?
Deebo
Doberman Pinscher
6 Years
0 found helpful
Hello Doc!!! I have a 6 year old Doberman who suddenly developed paralysis in his back legs. My husband had let him out to potty at 4am and noticed he was walking weird and slowly went directly to lay down. I then woke at 8am to let them out and only one of my Dobi's got up. The other tried and could only lift his upper body. We rushed him to a vet which happened to be a horrible experience. They said it could be Valley Fever but sent me home with literature on disk disease. She had also prescribed him antibiotics, steroids, muscle relaxer and pain meds. Because we felt so uniformed and lost after that visit, we took him to another vet the following day for a second opinion. There they did a thorough examination to check his nerve reflexes and said that he has some. She felt positive cause he squeezed when she injected a thermometer to check temp. They also took some X-rays and didn't see much besides a slight curve in his spine. She said surgery would be an option but wouldn't guarantee mobility. We also had him tested for Valley Fever just to rule that out and we'll have the results in 7-10 days. I hate to even bring this up but unfortunately we can afford a spinal surgery. We still don't have definite answers to what caused this and we are praying for a miracle recovery!!!! The wend vet sent us home with a nerve pain med and told us to continue the other medications. We have an appointment in a couple days to recheck nerve responses. It's difficult right now at home because he's nearly 100lbs and we have to rotate him to prevent bed sores and we have to lift him with with a sling to alleviate his bladder. I'm afraid to cause further damage moving him. Is there anything you recommend to do at home that might increase his chances of recovery? And what would a full blood work up be able to tell us?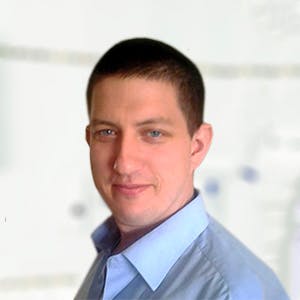 3320
Recommendations
Whilst Valley Fever may cause back pain and symptoms of paralysis, there are usually other symptoms which present first leading to the diagnosis; but if you are in an endemic area it is worth having the test done regardless. Spinal injury and intervertebral disk disease, depending on the severity may be managed with rest and pain relief; however it is not successful in all cases and each case is individual. For the moment, rest and relaxation is the best course of action and see what your Veterinarian finds when you return to check reflexes. At 100lb, Deebo is on the heavy side of the normal weight range; putting him on a diet to lose a few pounds would hurt (but discuss this with your Veterinarian and balance it with his body condition score). A blood test would be valuable since it not only gives an indication of blood counts as well as liver and kidney function, but also may indicate tissue damage and calcium levels etc... Regards Dr Callum Turner DVM
Add a comment to Deebo's experience
Was this experience helpful?
Tinky
german shephard
11 Months
0 found helpful
Hello sir,my dog is 11 months old.she is hit by a car last week.initially she was not reacting to any thing but after 1 week of plaster she is able to react when I press her tail.she tries to pull her tail.and when I press her paws she pulls her feet.i am regularly in touch with the vet but he is not saying any thing about the recovery.i m very worried for her as she is very Young.sir could you please tell me how many chances are there for her recovery if she is reacting to the pressure I apply on her tail and limbs.what can I do for her so that she can recover fast.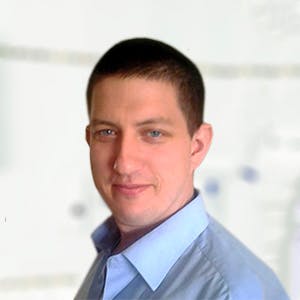 3320
Recommendations
German Shepherds are prone to spinal and hip problems regardless of traumatic injury; without examining Tinky and seeing some x-rays I wouldn't like to put a number on the chance of recovery (I also do not want to give any false hope). If your Veterinarian hasn't already, an x-ray would be useful to assess the level of damage to the spine as well as any other structural problems; problems may still be present and may jeopardise recovery regardless of sensation in the paws and tail. Your Veterinarian, like myself is being cautious with the prognosis. Regards Dr Callum Turner DVM
Add a comment to Tinky's experience
Was this experience helpful?
Lucky
Maltese
13 Weeks
1 found helpful
We have a Maltese puppy that feel and landed on her back. She has no movement in her rear legs. We took her to our local vet and he advised the x-rays didn't showed spinal damage, he also said she had deep pain response. She can move her tail and urinate. She will drag herself on herself using her front legs. She wants to play and seems to be in little pain. The vet gave use prednisone to give her once a day and said it my take 5-7 days before we notices any improvement. Her spirits are better and pain level seems to have decreased. It has only been less than 48 hours since the fall, but we were wondering if we should consult another vet or wait it out.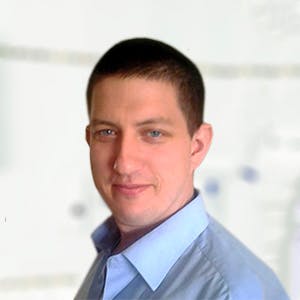 3320
Recommendations
Regardless of whether you visit another Veterinarian you need to restrict Lucky's movements and see if there are some improvements; if you do visit another Veterinarian, ask your current Veterinarian for a copy of the x-ray (so you don't need to pay again). Inflammation around the spine may be causing some loss of motility, but until a few days have passed I wouldn't get a second option unless the severity gets worse (i.e: loses continence). Regards Dr Callum Turner DVM
What would you consider to be improvements, as a general idea?
Add a comment to Lucky's experience
Was this experience helpful?
Sar
German Shepherd
10-12 years
-1 found helpful
I have a German Shepherd that we rescued back in 2009 from a local shelter. I am estimating her age at 10-12 yrs old. She has always been happy and active. About 2 months ago we noticed her back legs start getting tangled when she was walking. She ran just fine but when she tried to walk they would give out sometimes on her and sometimes they wouldn't. We took her to the vet as it progressively got worse. They did xrays and told us she did not have Wobblers but that they saw something on the Xray though gave us the following things they thought it was: Arthritis, an old injury from being hit from a car ( long before we got her). They told us it did not look like a tumor. Vet suggested we put her on Gabapentin. I declined as I wanted to know what was causing her sudden immobility. Vet seemed less than enthused to suggest anything else. I tried a lot of holistic medicine for inflammation and we saw a huge improvement for about 2-3 weeks then she started to get worse again. She didn't seem in pain but at that point I called the vet and got the Gabapentin. Its not helping either, except make her sleep. When she is not on it she is happy, she tries to drag herself everywhere. We got her a wheelchair and she hates it. We tried a rear leg lift, thats not working either but we make the best of it. We end up getting boots for her so that she doesn't scuff her legs up but honestly she prefers to drag herself outside and still wants to play and run after balls. It breaks my heart to watch it though. I will do everything for her that I can as long as she is happy. Sometimes she is able to run by bunny hopping with her back legs and when she does that, she has no problem, its just seems to be really bad when she tries to walk. Do you have any guess on what could be the cause of this or any other medicines that could assist her? We live in the middle of no where and while I'm searching for a new vet, I want to educate myself on what we can do to help make her more comfortable and possibly find a fix for her if there is one. Even if its surgery. She has SO much life in her and you can't stop her from wanting to go out and play with the other 3 shepherds. She is still able to do her business outside but I fear that if we don't take further action, this may get more difficult. Thank you so much for you assistance and advice. I appreciate getting some additional education on this. I very much appreciate your time and thoughts
~Lori Wilson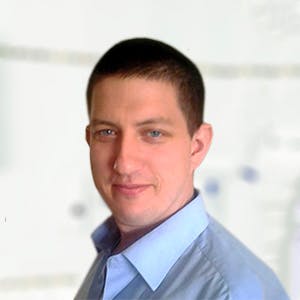 3320
Recommendations
Firstly, I would get another x-ray done and send the old x-ray and the new x-ray to PetRays for analysis; there a board certified Veterinary Radiologist will give you a comprehensive report of what they see based on their experience (these guy look at x-rays all day long). Secondly, you mentioned that you had tried holistic medicine; did you try acupuncture? Acupuncture has shown good results in increasing mobility in cases of spinal injury (even old injuries). I will add a link below to find your nearest Practitioner. Apart from that, I wouldn't be able to add much more without examining Sar myself. Regards Dr Callum Turner DVM
petrays.com
www.tcvm.com/Resources/FindaTCVMPractitioner.aspx
Add a comment to Sar's experience
Was this experience helpful?
BARON
Keeshond
8 Years
0 found helpful
what is the time frame between herniation c5-c6 occurring & paralysis ? The animal stops walking when on a 1/4 mile walk...((1/4 being typical ))..wont 'go/walk'. my question is as previously typed.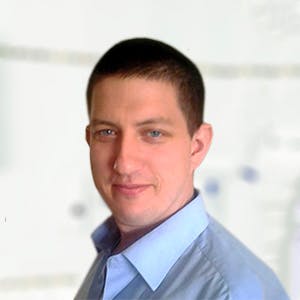 3320
Recommendations
There is no set time frame as there are many factors involved which include the activity of the dog prior, the size of the herniation, any medication among other factors; you should only be walking Baron short distances to ensure that he does his business then back to rest. Regards Dr Callum Turner DVM
Add a comment to BARON's experience
Was this experience helpful?
Teddy
French Bulldog
5 Years
1 found helpful
My French bulldog who's 5, fit and healthy all of sudden started walking hunched up and is really tender around the top of his from right leg. Vets prescribed Metacam which works like magic and when he's on it you'd never know he had a problem but as soon as it wears off he's in great pain and holds his head back if he sits and walks with his back arched. Vet doesn't think there's any broken bones. Any experience of this?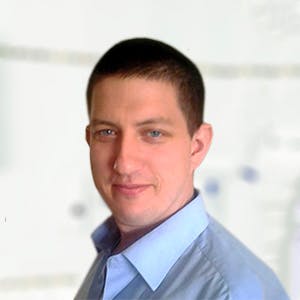 3320
Recommendations
I would definately recommend an x-ray if not done already since French Bulldogs may have hemivertebra which varies in severity from mild vague symptoms to hind limb paralysis; check the links below to find out more about this condition. Apart from that, give Teddy plenty of rest and consult with alternative medicine practitioners like Acupuncturists or Chiropractors to see if they are able to help Teddy. Regards Dr Callum Turner DVM https://wagwalking.com/condition/hemivertebra- www.ufaw.org.uk/dogs/french-bulldog-hemivertebrae
Thank you for the reply. The condition you mention seems to affect the hind legs mostly? Teddy had checks at the vets for reflexes and all him limbs respond and work fine. Will an X-ray show up if he's got a trapped nerve or a slipped disc? He'll let you press all over his body until you get to the top of his right leg towards his chest and he really whinces in pain.
Add a comment to Teddy's experience
Was this experience helpful?
Choco
Indian (Stray Dog)
4-5 months
1 found helpful
Has Symptoms
Dragging its hind legs while moving forward.
Very occasionally moves its tail.
Case of spinal injury due to road accident.
Unable to lift its back portion.
Medication Used
Neurobian Tablets and Injections.
"Intacal Pet" Calcium Tonic
I found a puppy on a road near my house on 27th March this year. It was dragging itself on its hind legs on the road. Its age might be 4-5 months. I brought it home and observed that it was not able to move its tail and dragging its hind legs while moving forward. I later took it to the veterinarian on the same day. The doctor said it was a case of spinal injury due to road accident. She examined by pinching its hind legs and found negligible reaction. She prescribed "Neurobian" injections for some days. She also prescribed "Neurobian" tablets, "Intacal Pet" tonic as Calcium supplement, "Vitabest" syrup and "Proviboost" syrup.
The present condition with the medicines being continued is: It sometimes moves its hind legs forward and backward while being at the same place but it is not able to lift its back portion completely. It also sometimes bends its hind legs (one at a time) to a position, which normal healthy dogs take while they are seated. It very occasionally moves its tail.
It eats normally and is very playful. It shows lot of energy and determination and desire for standing on its all four limbs.
I want to see it normal and healthy. Please help.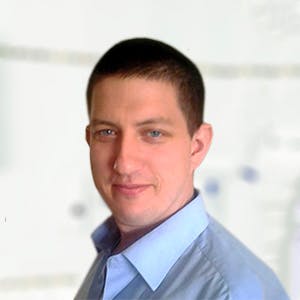 3320
Recommendations
Spinal trauma can cause may problems long term and may be irreversible; it would be best to have an x-ray performed to determine the stability and integrity of the spine which would be able to give an indication to whether surgery may be an option. It is hard to give advice without examining a patient, but there may be a possibility that there will be no improvement. You may want to try other therapies (like acupuncture) but an x-ray would determine if there is any possible positive prognosis. Regards Dr Callum Turner DVM
Add a comment to Choco's experience
Was this experience helpful?
Sam
Pom-Coton
6 years
0 found helpful
Over the last month or so my dog has been having moments where he acts almost like he's briefly paralyzed. His back arches up very tense, he lifts some of his paws up, eyes are bugged out and he can't walk straight. When he walks he wobbles Like he's drunk from side to side. Its like his body is stuck awkward and hunched up so he can't move properly or in a straight line. When it first happened I thought it was just a muscle spasm or something and didn't think much of it but now it's happened 3 times and im scared it's something more serious. He isn't in any pain at all when it happens and it only lasts a couple minutes and then he's fine again. He's a Pomeranian chihuahua, high energy and about 8 pounds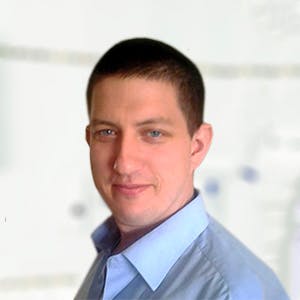 3320
Recommendations
I would definitely be suspecting some type of spinal issue like intervertebral disk disease; I would suggest giving Sam plenty of rest, but would also suggest visiting your Veterinarian for an x-ray of the spine to look for any anomalies. If there is a disk issue, it may be medically managed or may be surgically corrected depending on the exact issue and severity. Regards Dr Callum Turner DVM
Add a comment to Sam's experience
Was this experience helpful?
Riley
Husky lab terrier
5 Years
0 found helpful
My dog was hit by a car and the vet told us to put her down, her back was broken and she couldn't move her hind legs. If what I'm reading here is correct she could have recovered? Is there anything else that could have been done?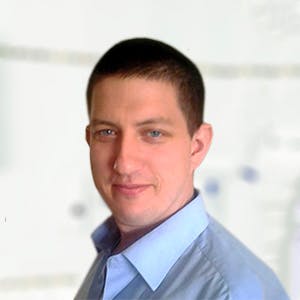 3320
Recommendations
This is really a case by case basis, without a physical examination and x-rays I cannot determine the severity of the injury but in some cases euthanasia is indicated. If you have concerns, you should speak with your Veterinarian about their findings and the rationale for the recommendation to put Riley down. Regards Dr Callum Turner DVM
Add a comment to Riley's experience
Was this experience helpful?
Buddy
Rottweiler
2 Years
0 found helpful
We have a two year old Rottweiler lab mix named Buddy. We think Rottweiler b/c of eyebrow/facial/paw markings, however coat is reddish-light brown in color. He is about 72 lbs and recently within the past week he began crawling and had great difficulty getting up. His right leg shakes, and I thought he had an injury to his right leg. We took him to vet yesterday and x-rays showed bridging in his lower spine. Vet gave him a steroid shot direct to the right leg that lasts 24 hours, and also gave us steroids (pretnazone) for two weeks and we will follow up afterwards. I'm concerned if steroids are best treatment option because of the negative effects of steroids, and I do not want to cause more harm to him. Buddy also has had diarrhea throughout the time he has had difficulty walking, and our other dog has not, so I do not know if it is the food as our other dog is fine. Vet gave us antibiotics with steroids for this. After reading online, I think due to his young age his spine condition might be genetic or caused by a trauma. The vet was convinced he was a older dog due to his spine but upon telling her how small he was in size when he found him compared to his size now, and examining his teeth, she conceded he could very well be as young as we think. He was a stray before we found him as a puppy on the street so unfortunately we do not know his injuries before we found him. In your experience, is surgery the end result for young dogs with a bridging in the spine or can he live with joint supplements and pain medication as needed?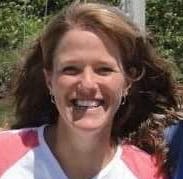 1611
Recommendations
Thank you for your email. While I cannot examine Buddy, or see his x-rays, bridging in the spine is often an incidental finding in older dogs who do not show spinal pain. If it is the cause of his problems, and possibly due to trauma earlier in life, he may be able to manage with supplements and pain control. Since your veteirnarian has examined him and knows more about his specific situation, that would be a great question to ask them, as they can give you an idea on prognosis and possible outcomes. I hope that he does well.
Add a comment to Buddy's experience
Was this experience helpful?
Yoshi
Miniature Shar Pei
1 1/2 years
1 found helpful
I read your information on paralysis, My 1 1/2 year old shar pei was out in my front yard on a tie out, I found him stretched out on the grass unable to walk or move his hind quarters. Brought him in the house and he dragged himself around on front paws, he never cried or showed expressions of pain. I took him to an emergency vet /trauma center, I thought he strangled him self as well, The vet said no matter why type of collar he had, it had no impact on the injury where it was located. He showed no reaction of pain, no sign of any reflex response of any type upon deep stimulation.
She could not guarantee if would ever walk again if surgery was done because of lack of any type of pain response/reflex indicating that the nerve damage was most likely permanent. He is a muscular and she could not find any evidence of swelling, Does this happen often? Is this Common? Does this type of injury just happen out of the blue? Based on her assessment, I made a difficult decision that I am still beating my self up over my decision, I know that if my dog would of showed any little reflex, I would of went ahead with the surgery. . I thought someone walking down the street slammed him in the hind quarters on his back. I would have no way of knowing because he rarely barked when someone approached him and never cried.. The vet I took him too felt the injury was too sever I guess I am looking at did I make the right choice--when considering the quality of his life......My Shar Pei (mini) was strong, muscular, no health issues, showed no signs of any problems with his back, no health issues, diseases, no signs of an animal attack I guess what I would like to know is, in this situation, can the spinal nerves re-heal themselves from total paralysis to walk again? I felt there was no hope....I am heart broken over this, I am interested in hearing your thoughts on this. Thank you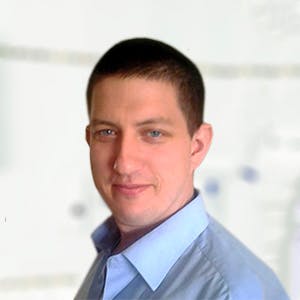 3320
Recommendations
In cases of sudden hind limb paralysis like Yoshi, usually trauma is the most probable cause of the paralysis; there are many different other causes of paralysis in dogs including infection, congenital abnormalities, blood flow problems, tumours, tick-borne paralysis, embolism, slipped disks, nerve inflammation and muscle inflammation to name a few. The exact cause, severity and duration of the paralysis would dictate Yoshi's chances of recovery. A physical examination, neurological examination as well as x-rays (including a myelogram) and blood tests would help to determine the cause of the paralysis and would help to indicate a prognosis for the condition. Spinal nerves unfortunately don't heal themselves like skin would heal, recovery from paralysis would be from a reduction in inflammation or pressure from a slipped disk being relieved. Regards Dr Callum Turner DVM
Hi I picked up a stray puppy who was hit by a vehicle and disabled..I took a xray and the vet said her spinal cord is not broken but compressed..I did not go ahead with surgery...she's very healthy and happy with me..But drags herself.in didnt few exercises but didn't help much.it's been a few months now.I massage her regularly but there is no sensation.basically she's paralysed waist down..I was thinking would rear leg braces help her walk again?please let me know
It's been 3 days since my dogs back legs don't work. We don't know the cause of this. She bleeds when we pick her up and she doesn't show an emotional. I don't know what to do anymore. Doctors said "the options for her is doing surgery or putting her to sleep." But doctors said none would work. Breaks my heart I can't do anything or don't like the options.
I'm going threw the same thing myself with my 2yr old frenchie ! Was totally fine and now back legs won't work it's been 3 days now and no sensation in back legs , don't know what to do I'm sick over this spent 5k already and no clue what to do
Hi I have dachshund and last night found him when returning from work unable to use his back legs took him to the vets they examined him and without doing x-ray diagnosed slipped disc spinal cord injury ..i was given painkiller and steroids will he recover from this he could feel some pain in left back leg right no so he is on complete cage rest his name is Archie and I'm very worried about him
Regards julie
My akita is 15. He wasnt able to walk for 5 months crawled all over but other than that very healthy. One day I was sitting in a chair and all of a sudden I heard him walking around that was 6 months ago and he is still is walking around. Bottim line you know your dog and you know when it'stime!!!
My dog was hit by a car, back broken and couldn't move her hind legs but the vet said we should put her down. If what I read here is correct she could have recovered?
My dog had an injury 11months ago. His back legs were paralysed. He has recovered partially. He can walk. He can run albeit in a different way. Doesn't lift his leg to pee. He is wobbly. Mainly left leg affected now. He slouches his back end. Has to wear a boot on his rear left leg as he stamps it due loss of feeling i think. Is there still room for improvement or is that likely to be it? We've done everything from hydrotherapy, laser treatment , physio and massage. He's 5 year old syberian husky
I have a dachshund who was walking and 5 minutes later she was dragging her back legs. We chose emergency surgery because she had a ruptured disc. We built a wheelchair for our vacation about 3 months after surgery the way Remi looked as she strolled was a whole new sense of freedom for her and us. At 6 months her back legs started moving in spurts. December 5 is our 1 year anniversary Remi runs but yet back legs are out of control (no feeling) she is incontinent too.
I choose to keep her 💗.

My question is she walks, and runs but her back legs are crazy moving like they just follow her movement in a forward motion. Remi does not have any feeling but we are learning how to go up stairs, yes I said stairs! We are up to 3 stairs but again her back legs are out of control.
When I say out of control I'm saying walking, stomping, running, kicking, etc.

My question is
Are her back legs following her forward movement or are we needing more muscle to see more progress?
P.s.
Wheelchair and walker free🐶💗
Add a comment to Yoshi's experience
Was this experience helpful?
Negrita
rotwieller cross
3 Years
0 found helpful
Has Symptoms
atrophy of cranial muscles
Medication Used
She is currently taking Atrodol 30
I have been fostering a dog for 2 months. She is just turning 3 years old and has already had several pregnancies. She was pregnant when I took her in and had 12 puppies which all had umbilical aneurysm and died within 24 hours. She presented with falling on her front legs unexpectedly and hitting her chin forcefully on the ground.She had severe atophy of her head and facial muscles to the point where her eyes were sunken well into her orbits, I live in Mexico and took her to a popular vet in Puerto Vallarta. He did blood work and diagnosed anaemia, liver infection and ehrlichia. He said the falling was from weakness.He prescribed iron and vitanim suppliments and a course of antibiotics as well as nutritious food. I have been feeding her The only better than average dog food kibble (Kirkland from Costco)and bone broth made from either chicken or beef with brown rice or corn tortillas added. Her appetite is amazingly good! She was mobile with swinging of the front legs to go up steps with the falling I described earlier. It has gotten progressively worse instead of better and I had her back to the vet yeasterday and he did a cervical spine xray and it showed a spinal injury of long standing, This dog comes from a ranch and was probably stepped on by a horse or cow some time ago. The xray showed gaps between the vertibra below the injury with narrowing gaps and finally what looked like fusion. My Spanish is not good enough to understand everything he said. I understood that surgery could be tried but results were not guaranteed. He sent us home to continue the vitamins and with some anti inflammatories. He wants me to do some massage and physio. He gave me a cd to follow but I don't have a cd player on my new computer and have no way of viewing.The owner wants this dog put down because she'll never be able to return to the ranch with the free for all with 6 other dogs competing for food.Here in Mexico dogs can simply be replaced and I have already borne the majority of expenses. As you can probably tell I'm heartbroken at the thought of putting her down but I'm elderly not strong myself and it has been a stain lifting her off the ground several times a day. She is a Rotwie ller cross and a big girl. I also have 4 dogs of my own to look after.Can you give me an educated guess as to whether this tx will work. Could you point me to a website that describes the massage and physio she need? She is taking Artrodol 30 which is an anti inflammatory and Equilibrium Actiforte which is her multivitamin and mineral. Any advice you could give me would be so appreciated!!! Thank you!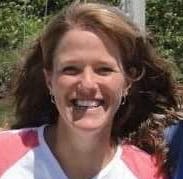 1611
Recommendations
Thank you for your email. Without seeing Negrita and her x-rays and knowing the severity of her disease, I'm not sure that I can give you any kind of prognosis for her, unfortunately. She does sound like she has had her injury for quite some time, and often the longer a spinal injury exists, the less chance that it can be repaired. I would imagine that your veterinarian would refer you to a specialist for the surgery, and it might be worthwhile having the consult exam and visit and getting their opinion on outcomes. For her physical therapy, there are a few exercises on this website: http://www.paradisecaninerehab.com/home-exercises/, but you may want to check with your veterinarian on which ones they wanted specifically. I hope that things go well for Negrita.
Add a comment to Negrita's experience
Was this experience helpful?
Pluto
Labrador Retriever
5 Years
0 found helpful
Has Symptoms
Paralysis with reflexes present
Has sense of full bladder
Hi- I have a 5 year old Labrador. We bought a trundle bed in January and after few jumps on that my boy stopped sitting on it. In Feb suddenly he howled with pain. We rushed to the vet and he told us that it's because of muscle spasms. His legs were fine for first 2 days but on 3rd day he lost motor control of both hind legs and bladder control too. Bladder control returned day before but today again mild leak after few hours is there. I express his urine otherwise. Reflexes are present but no deep pain sensation. Doctor said IVDD but x-ray says no degenerative lesion and intervertebral disk space appear normal. Ultrasound says enlarged prostate, anechoic cavity seen, abscess, mild hydronephrosis. So some say ivdd and some say nerve compression. If I tickle he shakes his legs but if I pinch he will just push back his legs but won't look back to see what I did. There is no pain now. He lost his motor control on 16thfeb after 3rd dose of solumedrol 500mg. Now he on methycobal, neurobion and fortnightly dose of depomedrol 1ml. What can be done in this case. Please guide. I don't want to be delayed with any good treatment. Would be really grateful for your help. Thank you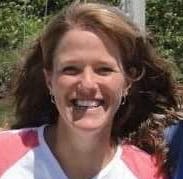 1611
Recommendations
Thank you for your email. Spinal cord injuries are typically time sensitive issues, and usually need an MRI to determine if surgery will be necessary - we try to stay within a 24 hour window once loss of use occurs. Since it has been weeks from the time of his initial injury, it is unlikely that surgery will be an option, and I"m not sure that he will regain use of his back end. It would be a good idea to seek the opinion of a neurologist if there is one in your area, as they will be able to assess him and give you a better idea as to what might be done for Pluto.
Add a comment to Pluto's experience
Was this experience helpful?
Angel
Chihuahua
14 Years
0 found helpful
My 14 year old chihuahua is paralyzed from a disk slipping and is now sitting on her spinal cord. She has no pain sensation and can't move anything besides her head. The vet kept her last night and gave her strong pain meds and see if it would relax her that the disk went back in place. I called this morning and there is no improvement. I think surgery would be unfair to her. Is there anything else we can do for her?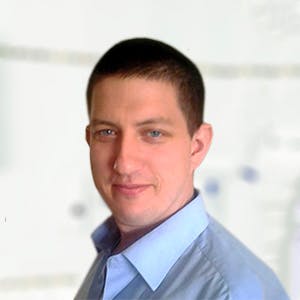 3320
Recommendations
At this time you would be looking at surgical correction of the slipped disc or attempting medical management using anti inflammatories; sometimes it may take a while to see improvement and in some cases there is no improvement. You need to discuss with your Veterinarian about deep pain sensation and other signs to determine what you will do next. Regards Dr Callum Turner DVM
Add a comment to Angel's experience
Was this experience helpful?
Apollo
Doberman Pinscher
9 Years
0 found helpful
Our 9 year old Doberman has sciatica problems. Our vet has and is still doing acupuncture and chiropractic adjustments on him. This has been going on about 8 weeks and we just don't see much change - he is better for a day or two and then back to not bearing weight on his back legs. x-rays show a little degenerative disk but not that much. Yes, he can still walk, but it's hard to get started. Still going to bathroom fine. Is there anything you would suggest we try.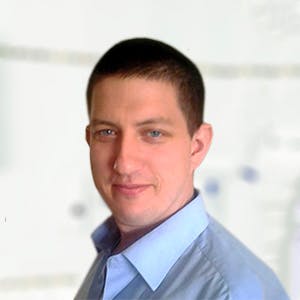 3320
Recommendations
Each case is different and recovery can take a long time, chiropractic adjustments and acupuncture can be useful in some cases and can show some promising results; however, you should be coupling this with plenty of rest, weight loss (to get Apollo to the lower range of his expected weight range) and other management options. Regards Dr Callum Turner DVM
Add a comment to Apollo's experience
Was this experience helpful?
Luna
White Shepherd
7 Years
1 found helpful
Hello my 7year old White Shepard mix presented with spinal injury
She had problems with he right hind leg Friday morning the vet did blood work and exam and found nothing wrong.
Saturday late morning she was no longer able to move either hind leg and had pain. Ex rays show no cause. She was put on anti-inflammatory and pain medication. All this happened without any obvious injury. It was recommended we get mri however that was to indicate if surgery could fix it. We however couldn't afford the surgery even if indicated. What are the chances of recovery and should we get the expensive mri. She still reacts to pain on her hind legs and occasionally stretches them.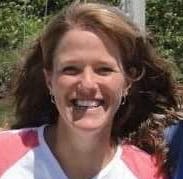 1611
Recommendations
It is not possible to comment on her prognosis without examining Luna, unfortunately. If she has withdrawal responses and is able to use her legs, she may respond to medications, rest, and physical therapy. If she continues to lose function or does not have neurologic function, she may need further diagnostics. I hope that she is okay.
Add a comment to Luna's experience
Was this experience helpful?
Bella
Dachshund
7 Years
1 found helpful
My 7 year dachshund starting showing signs of pain about 2 weeks ago, neck area and slightly slouched back. Been to 2 vets, specialist yesterday however she was on pax and rimaydol when seeing the specialist. He said he cant find any neurological damage? Therefore cage rest for now and anti inflammatory. This morning she showed pain and discomfort walking - pain in neck. I feel like I am not doing right? Is it true you wait until paralysis kicks in before MRI and operations?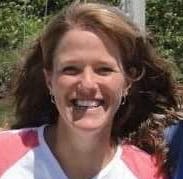 1611
Recommendations
Many dachshunds respond well to pain medication and cage rest when having back problems, but if Bella is still painful while on her medications, she should be evaluated to see if more might be going on. If she does not respond to the medications, she may need an MRI to find the cause of the pain.
Add a comment to Bella's experience
Was this experience helpful?
Zoe
German Shepherd
11 Years
1 found helpful
My dog is 11 and has some trouble with her hip. She is on a steroid and pain pill daily. One day she was fine and the next morning she was limping and as the day went on she started to drag slightly that leg. Now she can not stand up on her own or hold her balance when standing. She shows feeling in her tail and when I move her legs she seems to respond by a little discomfort. What could this be she is a German Shepard?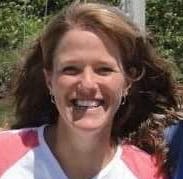 1611
Recommendations
German Shepherds are prone to arthritis and nerve degeneration as they get older. Without seeing Zoe, I cannot determine what might be happening with her, but she may need further treatment, laser therapy or physical therapy. It would be best to have her rechecked by her veterinarian, as she may be developing more signs that need different therapy. I hope that she is okay.
Add a comment to Zoe's experience
Was this experience helpful?
Zoey
German Shephard
9 Years
0 found helpful
I have a German Shephard that had a spinal cord injury 3 years ago. She lost bowel/bladder control, proprioception, motor and pain sensory. She had surgery where they found a lot of blood clots and such putting pressure on her spinal cord and removed all of that. The surgeon said that the spinal cord was not severed but had been maybe compressed with her fall. I am a Physical Therapist so I did therapy with her and she was able to walk again. Now she is knuckle walking on her left back paw. This has happened before but only lasted a couple days. This time it's been several weeks. I am again doing PT, although I see some improvement it's not much. Any idea what is happening and what I can do for her?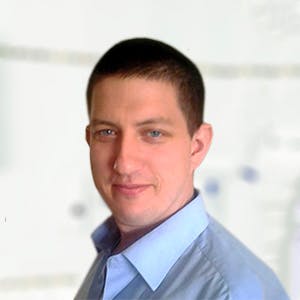 3320
Recommendations
It is possible that Zoey is having aggravation of the previous injury but we also need to consider the number of spinal problems that German Shepherds are prone to including degenerative myelopathy; other possible culprits maybe due to tumours, intervertebral disk disease, infections, tumours or stroke. It maybe useful to take another x-ray with contrast (myelography) to see if there are any sites of compression on the spinal cord caused by disk herniation, haematomas etc… Regards Dr Callum Turner DVM
Add a comment to Zoey's experience
Was this experience helpful?
Stella
Beagle
7 Years
1 found helpful
Hi me dog hurt her neck last week and was given anti inflammatory and after few days right front leg knuckled over when walking .X-ray showed maybe the first vertebrae not sitting right maybe at a angle and sent for a second opinion by the vet as not sure they have come back and said need a MRI scan and with not being insured surgery not an option due to finances .I was wondering if she could get better with rest and medication .She already had major Surgery in both legs for luxating patella and don't want to put her through any more surgery .I don't want to give up on her and want the best for her not sure of rest and medication might help the healing process.x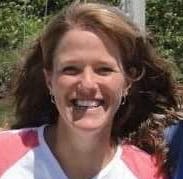 1611
Recommendations
Whether Stella can improve with rest and medication really depends on what her actual injury is. Your veterinarian should be able to give you a good answer as to whether she has a problem with her vertebrae, and whether she may improve with time if MRI and surgery aren't an option. She may benefit from physical therapy as well, depending on her injury. I hope that she does well.
Add a comment to Stella's experience
Was this experience helpful?
Basil Hayden
Redbone Coonhound
6 Years
0 found helpful
Hello! My Coonhound suffered from a herniated disc about 5 months ago. She had temporary paralysis for a few weeks but eventually gained function back. She's still having trouble with one of her back legs (dragging, struggle with flipping her paw over, etc) and when i took her to the vet they didn't seem to express direct concern. I'm taking her to get a second opinion next week but wanted to see your thoughts on the timeline. How long does it usually take for a larger dog to FULLY recover from a spinal injury?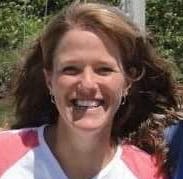 1611
Recommendations
It can be a lengthy process for recovery from a spinal injury, and some dogs don't ever fully recover, but do regain use to the point that they can compensate for any loss of function. She may benefit from physical therapy, laser therapy, or acupuncture if she is still having problems. It is good that you are getting a second opinion, and they can discuss those possibilities with you.
Vandana, you put your question in as a comment on someone else's question rather than submitting it as a new question. You should resubmit it using the "Get Veterinary Advice" button on the bottom of the page. Hope you see this and are able to get a helpful answer.
hi I have a dog she is 6 yrs old , her spinal cord is breaked today , she cannot move she cannot eat she cannot do anything , how her this injury will be improved or recovery plz suggest something?
Add a comment to Basil Hayden's experience
Was this experience helpful?
Maxx
dauchsand, shih tzu mix
8 Years
1 found helpful
Has Symptoms
paralysis in rear legs, incontinent
My dog fell and has a slipped disc. I took him to the vet who gave him steroids and pain meds. He cannot use his back legs at all and is starting to become incontinent. He doesn't seem to be in any pain, but is depressed because of limited mobility. My husband says I should put him down since we cannot afford surgery. It is a hard decision. In your opinion, is it better for me to put him down or just make him comfortable.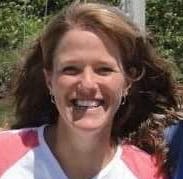 1611
Recommendations
IF Maxx isn't regaining use of his back end, and is incontinent, the chances that he will recover without surgery are slim, and that isn't a good quality of life, in my opinion. Dogs like to run and play and be able to live their lives. I'm sorry that is happening to Maxx, that is very sad.
Thanks for the advice. My husband and I discussed this last night. It is very difficult to decide. We lost our other dog in March and my daughter took it really hard, so this is very hard for her. She will be fine though. Thanks again.
Add a comment to Maxx's experience
Was this experience helpful?
Ginger
Daschund
5 Years
1 found helpful
My 5 year old dachshund recently lost all movement and feeling in her hind quarters after rushing her to the vet and getting X-rays it showed two disc with no space where the others had space not sure what to call that I was way to emotional when all this was going on I do know it was in her toratic area. We are going on 6 days now and we've done injections we've started steroid pills as well as laser treatment 3 times a week. But I never spoke with the vet herself and I'm just looking at what the outcome of all this will be will she heal and walk again? Do I need to look into surgery?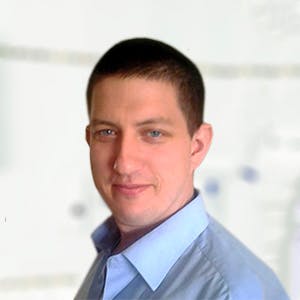 3320
Recommendations
Surgery is an option which in severe cases or cases which do not respond to medical treatment; however, surgery isn't always 100% curative and there is also a risk of no improvement afterwards. I would highly recommend speaking with your Veterinarian for them to explain the x-ray and the results of the physical examination; if there is a loss of deep pain sensation the prognosis isn't favourable generally. Regards Dr Callum Turner DVM
Add a comment to Ginger 's experience
Was this experience helpful?
Manney
miniature dachshund
10 Years
1 found helpful
My dog was diagnosed with a pinch nerve in his neck and was prescribed a pain killer two weeks ago. He showed signs of improvement, like no limping, and now he seems to be limping again. What would be the next step, in terms of treatment, to help decrease his pain and get him on the road to recovery?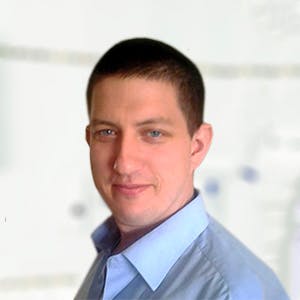 3320
Recommendations
It may be that Manney requires more rest or further investigation may be required like x-rays (myelography) and visiting a Specialist may be valuable. Main treatment is rest along with pain management, but if there is any skeletal anomalies, they need to be identified and a plan (surgical or medical) needs to be made; I cannot give you more advice as I haven't examined Manney. Regards Dr Callum Turner DVM
Add a comment to Manney's experience
Was this experience helpful?
Timon
Labrador Retriever
7 Weeks
1 found helpful
Hi Doctor
We just got a puppy labrador "Timon" (a long time dream of my kids) , however two days after he arrived (he was 53 days old) he jumped from my bed and apparently hit his head. He stood up with his front right hand paralyzed. I thought he might have some kind of luxation so I put him to rest until the other day, and when I went to check on him in the morning he couldn't move his rear right leg also
I took him inmediately to the vet, took x rays and couldn't find any clear sign of spinal cord damage. He is suggesting a magnetic resonance and probably a spinal surgery. A second vet I checked suggested Corticosteroids and I have already sumministered 2 (24 hr) shots
Today (3 days after the accident) he is managing to barely put some weight on his rear right leg again, but almost without any control over it and his front right leg looks completely unresponsive and he just drags it around
I can't believe what is going on for such a small accident and I'm really worried I will have to put him to sleep with all the pain of my heart... I love the puppy and want to do everything possible to heal him, but I also don't want to put my family, specially my kids (their first dog), through a very long, uncertain and painful for all recovery process

I want to know if there is any chance that he will recover and if there is, how long can this take. I've read a lot and all I find is paralysis of hind legs or four legs, but never paralysis on both right legs, so I'm very lost and scared about what could happen. I read a lot that some dogs recover after a few days, is there any chance in a case like this?
Thanks in advance for your help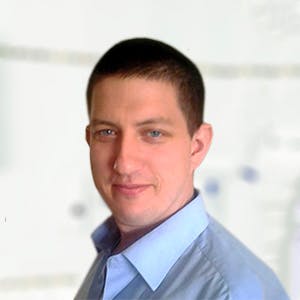 3320
Recommendations
Head and spinal injuries are not directly correlated between height fallen and severity; I've seen puppies that have fallen from second floor balconies walk away and other puppies that fell from a bed or sofa needing to be put down. The use of corticosteroids are a good starting point for looking for response to treatment, in some cases the inflammation causes the paralysis and once the swelling is reduced, some function returns; whilst further imaging studies would give a better picture of the overall problem, MRI is expensive if you don't have insurance, an alternative option may be to send the x-rays to a Specialist to see if they can read any more into the x-rays using their experience (PetRays are the most known company). Regards Dr Callum Turner DVM
Add a comment to Timon's experience
Was this experience helpful?
maverick
dobie mix
9 Years
0 found helpful
Wednesday night I let my dog out to go potty. Not even 5 min after I had to go outside and I found him at bottom of the steps not able to use his hind legs. We rushed him to vet. She could feel anything broke and prescribed him predisone. We brought him home. I have kept him crated and take him out as needed. He has got feeling and reflex back in both legs and can stand on the one some but not walk on it yet.. What do you suggest I do? Vet says xrays won't tell m anything.. Should I do them anyway? I was told by a vet friend to try him on a muscle relaxer would this be good or useful? He has shown no sign of pain.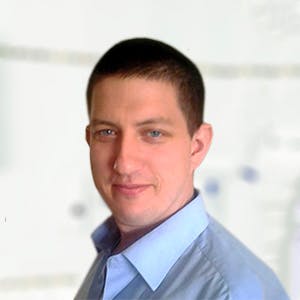 3320
Recommendations
Paralysis maybe caused by a few different causes including trauma, tumours, inflammatory disease, vertebral subluxation or stroke. Whilst not guaranteed, an x-ray would still be useful to rule out some conditions as well as checking the hip joint, vertebrae, urinary bladder etc… Muscle relaxants maybe useful if spasm of the muscles is the root cause; visiting a Neurologist maybe beneficial as they may carry out further tests which may indicate a cause. Regards Dr Callum Turner DVM
I would I find a neurologist in my area? How long could recovery take if he is able to walk again?
Add a comment to maverick's experience
Was this experience helpful?
Chelsea
Cocker Spaniel
3 Years
1 found helpful
My dog has 2x herniated discs halfway down her spine. her symptoms got worse progressively over 24/36 hours, one afternoon i noticed she was walking with stiff back legs and 36 hours later she could not move her back legs (despite me taking her to the vet twice). it has been two weeks after surgery, her back has recovered well and her front half is back to her usual self but she is still completely paralysed from halfway down her back. she does not have any control over her bladder/bowel either. she is starting hydrotherapy and continuing physio and recovering from home as of today. i might also try acupunture. are there any other treatments that are reccommended? even if she could regain bowel function her quality of life would improve greatly. she was otherwise a fit and healthy dog. thank you:)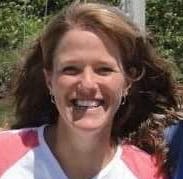 1611
Recommendations
Physical therapy, acupuncture, and laser therapy are all adjunctive therapies that may help Chelsea. It would also be a good idea to keep in contact with your surgeon, as they will be able to assess her and see if there is any other therapy that might help her. I'm sorry that that happened to her, and hope that she has some recovery.
Add a comment to Chelsea's experience
Was this experience helpful?
Bud
English Springer Spaniel
14 Years
1 found helpful
Has Symptoms
Right hind limb parylisis
I have a 14 year old springer spaniel and he was a gundog so has always been fit and active. Thursday I was putting my coat on to take him for a walk and as I was he was running in the hallway and as he tried to stop he slipped and turned around and now his back right leg has no feeling and he is dragging it. Took him to the vets and after no reflexes after looking at him told me his nerves are damaged from his spinal cord and is not irreversible. I don't want to give up on him he's in no pain and didn't Yelp when he slipped. Would it help to give him a week to see if his leg gets any improvement from resting him? Is there anything else I should be doing or asking for from the vets. I can't afford for him to be referred and I don't think it's fair to put him through it at his age.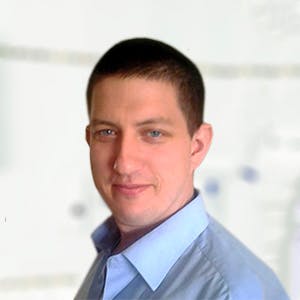 3320
Recommendations
Spinal injuries can be presented in different ways: some are caused by inflammation, others by subluxation and others cause permanent nerve damage; generally pain perception tests and x-rays are the usual diagnostic steps. Without examining Bud it is impossible to determine the extent of the injury, but giving him a few weeks of rest wouldn't hurt unless there was an unreasonable amount of pain and discomfort; obviously during this time you need to ensure that Bud has excellent nursing care when going to the bathroom and can reach his food and water easily. Regards Dr Callum Turner DVM
Add a comment to Bud's experience
Was this experience helpful?
maggie
dachshund chihuahua mix
4
0 found helpful
I have a 4 year old wiener dog, she jumped off the bed and started walking like she was drunk. A minute later she couldnt move. She has no feeling in her back legs and cannot control her bowls. No whining and doesnt do anything If I touch her back. Dont have the money to take her to the vet.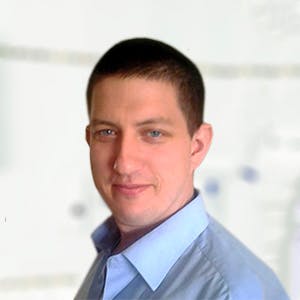 3320
Recommendations
Dachshunds (as well as mixed dogs) have sensitive spines; if Maggie is showing these symptoms which you describe, I cannot really give you any at home treatment advice except from cage rest and make sure she is comfortable. This is something which your Veterinarian needs to examine the severity of regardless of cost so that you know exactly what is happening and to get some pain medication. Regards Dr Callum Turner DVM
Add a comment to maggie 's experience
Was this experience helpful?
Amika
lab pit
17
0 found helpful
I recently put my beloved 17-yr old dog to sleep and haven't been able to eat in a week. All day i wonder if i did the right thing for her. Her front end was in incredible shape, which made it so hard. I fed her very well and was giving her a lot of the best superfoods and supplements. She was starting to walk differently, not on her tiptoes, but just like she was tiptoeing- most likely because walking wasn't too comfy anymore. The vet didn't find any paw problems. She already had hip dysplasia and a torn meniscus, but was still going for walks. She started to not want to get up for walks one week and all of a sudden one day she lost all strength in her back limbs. It only got worse. She still had an appetite, played with toys, and had control of her bathroom habits usually.Then things go worse. I left one day for the store and shortly after noticed her on the video cam barking continuously. This was on the (mild i think) painkillers and anti-inflammatories from the vet. She was also panting excessively and starting to shake. i took her to the emergency rm. And we drugged her up better. The next day i took her home and went out at night to the store. She was barking continuously again. My little angel really was the easiest dog ever to take care of for 17 yrs and rarely even barked. And she kept flinching in pain every time she moved a certain way so i took her in again. I have seen the symptoms that dogs have before they die, and my baby was having a lot of them. I think the biggest deciding factor for me was just noticing the struggles as an older girl, like one week she just didn't smile much and was just getting through the day. And the trouble walking thing even before the loss of limbs. What are the chances she was just on her way out?? as opposed to having a tumor or spinal injury (which they said would be the main causes if it were a disease)?
They basically said i was looking for answers that they didn't have.
And three women working there said i should put her down, but i know my dog better than anyone.
i feel like her front half was still a puppy and her back end was ready to die. Her ailments were quickly adding up. But pls put me out of my misery. How do i know if she was just dying or not?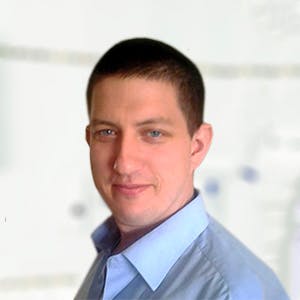 3320
Recommendations
I understand your pain having to decide to put a loved one to sleep and it is normal to question your decision. As dogs age, hind limb lameness or paralysis may affect them due to spinal disorders; it may have been possible to make a diagnosis by performing x-rays and other diagnostic tests however treatment options depending on the underlying cause would have been limited by age and medical treatment may have eased symptoms but wouldn't have been curative. Amika's passing is stressful for you and grief takes time; but remember the 17 years of love and happiness you brought to each other's lives which is something which you will always remember. Regards Dr Callum Turner DVM
forgot to mention she tore her meniscus many yrs ago, we avoided surgery, and was walking good for a long time, so that wasn't the problem.
Add a comment to Amika's experience
Was this experience helpful?
izzy
Beagle
1 year
1 found helpful
My dog who was healthy a week ago now is paralyzed in her ear end. She runs fever off and on and is on antibiotic's, steroids, and anti-fungal medicine with no response to the medicine in 48hours. To sum it all up She was at the vet last Thursday because she was yelping when I picked her up the previous day. The vet sent her home with an anti inflammatory and everything seemed ok. Two days later her temperature rose to 104.9 so I got her in the next morning and by the time I took her in her temp was back to 101.5, nor more than two hours later she was paralyzed in her back two legs. The vet saw her the next day and took an x-ray and did blood work, everything checked out great and was right where it was suppose to be. The vet has never seen anything like this before. She suggested meningitis but she cant be sure. The dog is not showing any signs of getting better. She drinks water off and on but did not eat at all yesterday. Two different vets and both the same answer. Next thing is to take her to the university hospital and Missouri but I am not sure if that will help anything? been raising dogs for 18 years and never seen this before. The dog is 13 months old.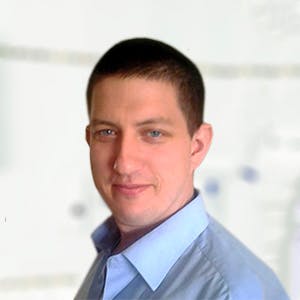 3320
Recommendations
There are a few tick borne diseases which may cause an undulating fever and paralysis but would also show other symptoms which would be picked up easily by your Veterinarian if this was the cause. Meningoencephalitis is a possible cause but would need to be tested for by your Veterinarian, usually by taking a sample of cerebrospinal fluid for examination. I think in this case there is value in visiting a university clinic as cases like this can be explored by Specialists in a setting with access to equipment and other resources to assist in getting a diagnosis. Regards Dr Callum Turner DVM
Add a comment to izzy's experience
Was this experience helpful?
Charlie
Dachshund
7 Years
1 found helpful
My 7 year old dachshund injured its back somehow, causing her not to be able to walk or move her back legs, however after getting some pain meds, and strict limitation on movements etc...She can now walk, although she is still a little off balance. My question is now that she is trying to walk, should I let her? I am giving her pain meds, and a steroid the vet gave me. She has been immobilized for about 5 days, but now wants to walk around some. What to do? Keep her from walking and keep her resting, or let her walk it off?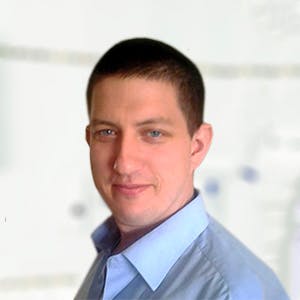 3320
Recommendations
Five days is too early in my opinion (especially for a Dachshund), you should give Charlie more time to recover from this injury; continue with the medications prescribed by your Veterinarian and the strict rest, if she is trying to walk it may be worth placing her in a crate to limit the movement. You should follow up with your Veterinarian after another few days and discuss with them about starting activity etc… Regards Dr Callum Turner DVM
Add a comment to Charlie's experience
Was this experience helpful?
Harry
Labradoodle
11 Years
1 found helpful
Our 11 yr old labradoodle is almost at the end of 16 treatments of chemo & has also had half body irradiation. He has done really fine after the chemo, just off his food for a couple of days. He was also fine after the cranial half body irradiation however the day after his second half body just over 2 weeks ago, he started being quite wobbly on his back legs, specifically his left one. We were concerned so took him back to the vet hospital who had him xrayed. This did not show any problems, just age related detoriation I suppose. He tends to drag this leg & sometimes his toes bend over. You can tell that he has no feeling & sometimes he looses his balance. The vet said that this is not related to the irridation & cannot be a tumor as this would have been destroyed with the chemo etc. They are saying that if it doesn't correct itself then he may have to have an MRI. This is really sad for all of us as he is going through enough as it is. Do we encourage him to move around or would it be best to have him rest as much as possible? Other than this he wags his tail & can go to the toilet no problem.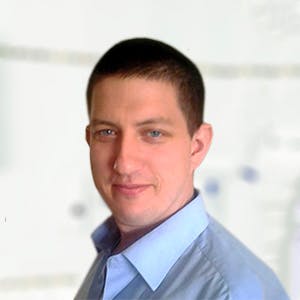 3320
Recommendations
Harry is going through a traumatic time and rest is exactly what he should be getting; I cannot say what the specific cause of the hind leg issues are but many times rest is best in these situations especially after all the treatment Harry has been through, he may just need to catch up with himself. I would rest him for a week or two and take him only to do his business and back to rest; if there is no improvement, more investigation would be needed. Regards Dr Callum Turner DVM
Add a comment to Harry's experience
Was this experience helpful?
Claire
toy poodle
12 Years
1 found helpful
Has Symptoms
Very stiff legged w/ hindlimbs
hind-limbs tucked under & touching
hunched apperance, more than normal
not much use of back legs
Took her to the vet and here is the Dr.'s report:
lateral and v/d radio-graph of pelvis - disc space between L6 and L7 is completely gone. Vertebral bodies of L6 and L7 have been compressed. There is much of a pain response when palpate deeply on lumbar spine, attempts to bite.(DUH!!!!) Doesn't appear to be out of place, no fracture noted.
Concern for compression of vertebral bodies. Discussed with owner, referral is not an option at this time.
REST - Extreme rest for 1 month. Prednisolone Syrup (may need to switch over to NSAISD if not working well or side effects are too severe), Tramadol, and Methocarbamol. If getting worse, owner needs to let us know.

She is walking great now, still somewhat stiff-legged; but she's moving great. I've seen a lot of improvement.

So, my questions...
1. Is resting going to heal this? (move the L7 back into place) if not, 2. Why is there no referral needed at this time?
3. With her age, is it worth me spending $6,000 to fix this? Don't get me wrong, she means the world to me; but this is not going to kill her... 5. right?
6. What kind of medications can I give her daily to keep her comfortable? I don't want to use Tramadol for the rest of her life. It is a narcotic and highly addictive. I don't want her to get addicted to anything.

Thanks in advance! <3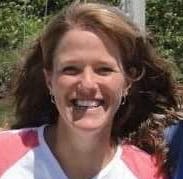 1611
Recommendations
Thank you for your email. Resting may give the spinal trauma a chance to become less inflamed and make her more comfortable. 'Referral not an option at this time' typically means that you declined referral, not that it isn't needed. If she needs surgery, and it is potentially curative, that is a decision that you need to make. This injury probably won't kill her, but it can make her painful for the rest of her life, and may progress to paralysis. The medications that your veterinarian are the appropriate ones for her to be taking. She has a severe disc problem, and she will need strong pain medications to control it. i hope that helps!
Add a comment to Claire's experience
Was this experience helpful?
Bessie
German Shepherd
21 Months
1 found helpful
During September 2017 when I arrived home I saw that Bessie, my German Shepard, was dragging her right back leg and that she was limping. She was not moaning but did not look like her old happy self. The next morning she was better but she was very unstable on the right back side of her body and would swerve to the right side and fall down.The vet gave Bessie antibiotic, inflammatory and cortisone injections. He also prescribed antibiotics and inflammatory (BROWN PILLS) medicine for Bessie. After a week she was still unstable on the right back side and we went back to the vet.

During October while we were sleeping we heard scratching in our room. I went to go look what the noise was. It was Bessie struggling to get up. She was totally paralyzed in her bag legs.

We took Bessie to the vet, who referred Bessie for X-rays. The X-ray also did not show any problems and indicated that there were no fractures and that Bessie has beautiful hips. The Vet prescribed cortisone for Bessie as well as inflammatory pills. After a week Bessie could stand up and walk again. She was however still unstable on the right side of her body and would fall over regularly. She also struggled to stand up on tile floors.

Bessie was on the cortisone and inflammatory pills for approximately 2 months. During this time she did show signs of improvement.

The morning of 07 February 2018, I was again woken up by scratching noises. Bessie was again paralyzed in her back legs. It has now been a month and she is still just lying down. She tries to stand up but her body does not want to.

She has started to develop pressure sores.

We also referred Bessie for an MRI scan which indicated the following possible diagnoses: FCE (Fibrocartilaginous Embolic Myelopathy), Microextrusions.

My question now is will Bessie walk again? How long can Bessie be paralyzed before we must consider euthanasia?

She has shown some indication of deep pain...

Please assist as I want to give Bessie a fair chance for recovery but also do not want her to suffer.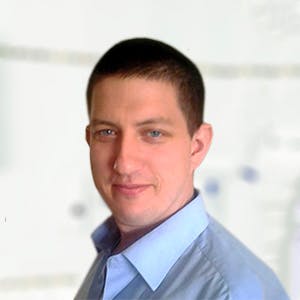 3320
Recommendations
Unfortunately I am unable to give you any assurances that Bessie will walk again, there is no specific treatment for fibrocartilaginous embolic myelopathy and it is a case of taking a wait and see approach. If there is going to be improvement in walking, it may take months for progress to be seen; I cannot give you any solid timeframe or indication. You should discuss these issues with your Veterinarian for a clearer idea of Bessie's specific case. Regards Dr Callum Turner DVM https://wagwalking.com/condition/fibrocartilaginous-embolic-myelopathy
Add a comment to Bessie's experience
Was this experience helpful?
Skylar
Dachshund
6 Years
-1 found helpful
My 6 year old Dachshund Jack Russell mix fell off our couch about 4 weeks ago. She has extreme pain in her neck area. She has been on muscle relaxers and both non-steroid and steroid medicine with little to no help. An extray revealed severe compression to sever neck discs. An MRI is recommended but we cannot afford. She has constant muscle spasms so bad you can see them with every breathe. What do you recommend? Is it possible for her to just heal herself?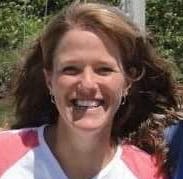 1611
Recommendations
It is unlikely that Skylar will heal by herself, given the signs that you are describing. It would be best to have the MRI, and possible surgery, to help the problem that she is having. CareCredit is an option with most veterinary hospitals to offer assistance with finances for unexpected expenses. I hope that she is okay.
Add a comment to Skylar's experience
Was this experience helpful?
maisy
Poodle
4 Years
0 found helpful
My dog was diagnose with a herniated disc. Her hind legs were paralysed, she had no bladder control and no deep paid response. The vet gave her a 50/50 chance with surgery. As she is only 4 I opted for surgery, we are now 4 days after surgery and there's still no bladder control or deep pain response from her hind legs (ie pinching pad). How long should i expect to wait before any response would be there. I don't want to prolong this is shes never going to get her feeling back as i feel its unfair to keep her in this position if its not necessary, but at the same time want to give her the chance to heal so wondered how long it acceptable to wait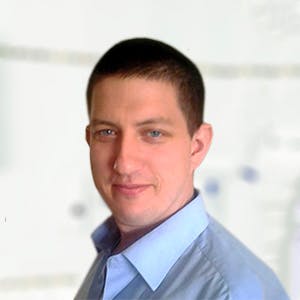 3320
Recommendations
Four days is still extremely early to looking for signs of recovery, recovery may occur over weeks or months so give Maisy a chance as she is still recovering from the anaesthesia etc… Regards Dr Callum Turner DVM
Add a comment to maisy's experience
Was this experience helpful?
Silver
toy poodle
9 Years
0 found helpful
My toy poodle fell and 24hrs later was completely paralyzed in his back legs and lost the ability to go to the bathroom. He did have the ability to experience deep pain sensations but he was unable to retract his legs from the pain. He has greatly improved and can now walk (not well) but with a hunched back (sometimes) and the other day he was able to jump up (which now means I need to monitor his movement more).
His injury was almost one month ago. I am seeing small, steady improvement and days where it seems like he gets temporarily worse.

Today, when I woke up, I found him in his crate with his back legs shaking a lot. The remainder of his body was also shaking a little. I am wondering, is this a sign of nerves healing and improving or a sign of things getting worse?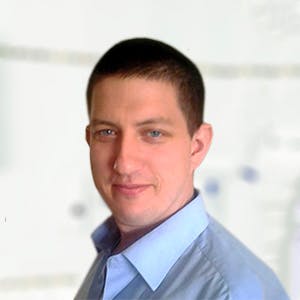 3320
Recommendations
There is a good chance that the hind limb shaking is due to aggravation of the injury and not the repair of nerves. Did you visit your Veterinarian after the injury? Were x-rays taken? The jumping isn't good, restricting Silver's movement is important; crating (as you are doing) is useful or placing him in a small room when your not at home, also placing items on furniture so he cannot jump on when you're not watching can be useful too. Regards Dr Callum Turner DVM
Add a comment to Silver's experience
Was this experience helpful?
Bella
Cocker Spaniel
4 Years
1 found helpful
My 4 year old cocker spaniel 2 weeks ago while out walking was trampled on by a cow, although she walked home not very happy soon showed signs of spinal cord damage. Took her to the vets who examined her and said she was lucky and was just badly bruised they kept her in to X Ray her but decided it was not needed. She was given anti inflammatory drugs, but I have now returned several times because she seemed in pain and anxious . They gave her a sedative injection, tramadol, steroids are now being given at home daily. She is seems comfortable and not in pain but she drags her back legs it was as if they are tied at the ankles, she has shown some improvement with the use of her back right leg but not her left. Although cage rest is given when it's time for her usual daily walk and the other dog is taken out she wines to go out too. And during this time has shown signs of using both back legs briefly. What can I expect the outcome to be. Is it possible for her to make a full recovery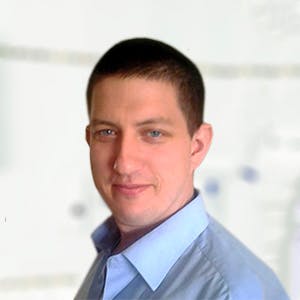 3320
Recommendations
Without examining Bella and doing at minimum an x-ray I cannot give any specific indication of recovery, even then the overall prognosis for regaining function would probably be guarded at best; the problem with spinal trauma is that it is different in each case and we cannot rely on success in past cases as an indicator for Bella. Continue with the rest and medical management, but I think an x-ray would be useful. Regards Dr Callum Turner DVM
Add a comment to Bella's experience
Was this experience helpful?
Rigby
Terrier mix
6 Years
1 found helpful
I have a Terrier Mix that I adopt 2 month ago, one afternoon I was walking him and on the way back to the apartment he couldn't walk, I took him to the vet and she told me that it has a herniated disk, she gave me Prednisone every 12 hours for a week, and them every 24 hours for a week and every 48 hours for a week, Tramadol 50mg and Methocarbamol 500mg every 8 hours, its been a week today and he's in no pain but still drags the left leg, I have him in a cage but anyways he don't try to walk around, and I got him a back lift harness to help him do his necessities outside, when I take him out I try for him not to walk too much. He's a happy dog and eats and drinks water as normal, he don't have incontinence, always waits for me to take him outside. I will like to know how long does it takes for me to see improvement on that leg, sometimes I move the leg and he bends the paw a little.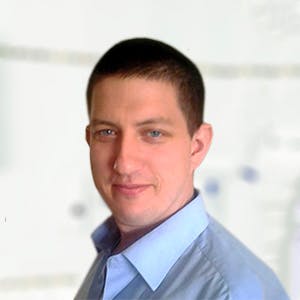 3320
Recommendations
The problem here is that even with medical management, improvement may not be seen; the severity of the herniation and the nerve being compressed may not improve with medical management alone. This is one of those wait and see moments and you should think about visiting your Veterinarian again for a follow up; sometimes surgery may be beneficial in these cases. Regards Dr Callum Turner DVM
Add a comment to Rigby's experience
Was this experience helpful?
Juba
Whoodle
9 Years
2 found helpful
My 9 year old Whoodle suffered trauma the back and became paralyzed in hind legs. MRI showed a disc had slipped and a piece of debris penetrated the spinal canal. It also showed that the debris appeared to be gone and that the disc was no longer slipped (if I understand that part correctly). No surgery was deemed necessary. Initially total paralysis in both hind legs but continued pain sensation in paw pads. Within 1 week he started to show signs of using the left leg although with no strength to speak of and no ability to support weight on it. Right leg continues to drag. Both move independently while dog dreams. He has bowel movements on his own. He will bark afterwards to let us know and last night even barked before. He also moved himself to a sitting position last night before having movement. If standing with hind legs supported he may urinate otherwise will express bladder while laying as he is large and it can be difficult to stand, support, and express. He is home, not caged but laying comfortable in a quiet setting. He does feel pain at times when we move him so we try to limit it as much as possible. Physical Therapist coming for consult this week. Doctors BTW believe 90-95% chance of strong, if not full, recovery. Your thoughts are appreciated.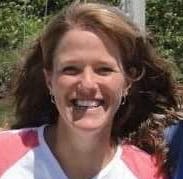 1611
Recommendations
I think that your veterinarians seem to have Juba's situation under control, and physical therapy will hopefully help him continue to recover. The only thing that might be nice for him would be to be on pain medication if you still feel that he has painful moments - Gabapentin can be used very safely long term. I hope that he continues to do well.
Thank you Dr King. I asked the question on this site because the answers to the previously asked questions seemed to be thoughtful and not at all off the wall as can sometimes be the case online. We had a similar thought about some pain medication possibly being beneficial and nice to know that Gabapentin is a safe long term option. Thanks again.
Add a comment to Juba's experience
Was this experience helpful?
Buddy
Jack Russell Terrier
7 Years
-1 found helpful
My husband took our jack Russell to get his nail trimmed, he waited outside like always while they took him back to get it done. About 15 mins later they were done but they didn't bring us the dog to us like always. Instead my husband had to go inside to pick him up from under a desk and he wouldn't move. At first he though he was just scared( no dogs like to get his nails cut) but like and hour and half later we realized he was not moving still not even to eat or to greet me and my daughter when we got home. Took him to the vet and he ended having damage to his c3 c4 through c5 c6 were damaged. He has disc extrusion/ protusion. He never complaint or show signs of having back pain and was perfectly walking and normal when he took him. in 15 mins our dog was like a vegetable couldn't stand and his legs His body was like a jelly?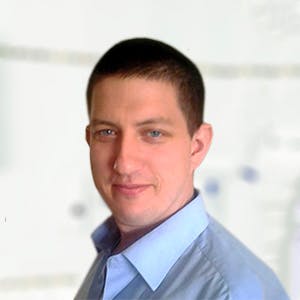 3320
Recommendations
In this case I cannot say specifically what has occurred but I'm sure you know that dog groomers restrain dogs by with a loop or collar around the neck and a band around the abdomen which is common practice; I'm not pointing any blame here. You should follow instructions from your Veterinarian and monitor for improvement. Regards Dr Callum Turner DVM
Add a comment to Buddy's experience
Was this experience helpful?
GracieLou
Pekingese mix
11 Years
1 found helpful
My 11 yr old pekingese was hit by a car a few weeks ago. She has been unable to use her rear legs since. She has deep pain sensation, and has controlled use of her bladder and bowel movements. Her appetite is good and she is back to her usual temperament (she has an attitude!). I use a sling to "walk" her to keep her active and to do her business, and do basic physical therapy on her legs daily (massage; moving legs in a walking/bicycle movement; rolling her from side to side, etc). She seems to be improving a little every day, and I'm wondering if getting a wheelchair for her would be beneficial, or should I wait to see if her legs get more strength and/or she begins walking on her own? She is mainly on "bed rest" unless she's out doing her business or we're doing therapy. Should we continue with status quo or invest in a wheelchair? Would wheels help or hinder her in terms of wanting to use her legs?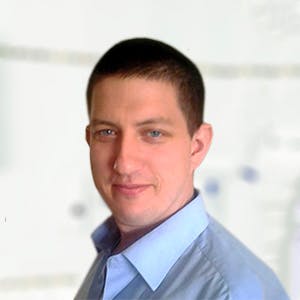 3320
Recommendations
A wheelchair will help with mobility without a doubt, but will make Gracie Lou dependent on it and she may not be encouraged to use her legs; without examining her myself I cannot determine whether she has a chance of using her legs again or not so you should discuss with your Veterinarian. Also, think about the cost, proper wheelchairs for dogs are not cheap as they are usually custom made. Regards Dr Callum Turner DVM
Add a comment to GracieLou's experience
Was this experience helpful?