What are Middle and Inner Ear Infections?
A middle ear infection is also called otitis media and generally results from an infection that has spread from the outer ear. Mites in the outer ear can migrate into the middle ear and cause a bacterial infection. Fungal and yeast infections can also infiltrate the middle ear.
An inner ear infection is called otitis interna and generally results from a bacterial infection; although yeast and fungus can also contribute to an inner ear infection. Just like the middle ear, mites can migrate to the inner ear creating a problematic environment for an infection.
All dogs are prone to ear infections; however, there are specific breeds that are more prone to middle and inner ear infections. Dogs with drooping ears such as the Beagle, Dachshund, Basset Hound and Cavalier King Charles Spaniel need to have their ears closely monitored for signs of infection. Dogs with narrow ear canals, such the Cocker Spaniel and the Shar-Pei, and dogs with hairy inner ear canals, such as the Poodle and Schnauzer, can also be susceptible to middle and inner ear infections.
Your dog's ear consists of three main parts: the outer ear, the middle ear and the inner ear. Infections within the middle and inner ear must be treated quickly to prevent recurrence and possible permanent damage to your dog's ear or nerves within the face on the affected side.
Book First Walk Free!
Symptoms of Middle and Inner Ear Infections in Dogs
There are several signs that may indicate that your dog has an ear infection. If you notice any of these signs, make an appointment with your veterinarian to determine which part of the ear is affected and the proper treatment of the infection.
Ear Infection of Outer, Middle & Inner Ear
Shaking of the head
Scratching at the ear
Scratching under the ear or near the cheek
Rubbing the ear on the ground or other objects
Cocking the head to one side
Discharge from the ear
Foul smell coming from the ear
Middle or Inner Ear Infection
Vomiting or nausea
Drooling from the side of the mouth on the affected side
Dropping food out of their mouth or difficulty eating
Unable to blink
Eye discharge
Eyelids, lips, or nostrils that droop on the affected side
Symptoms of Horner's Syndrome occur
Falling or leaning toward the affected side
Walking in circles towards the affected ear
Thick discharge from the affected ear
Sudden hearing loss in the affected ear
Inflamed ear canal; oftentimes a bright red color
Pain when the ear is touched
Eyes darting back and forth
Nerve paralysis in the face
Causes of Middle and Inner Ear Infections in Dogs
There are many causes of middle and inner ear infections. Many times the outer ear infection is not properly treated and then migrates to the middle ear and possibly inner ear causing significant pain problems for your dog. Your veterinarian can run certain tests if your dog experiences chronic middle and/or inner ear infections to determine the specific cause of the infections.
Allergies have been determined to be the most common cause of recurring ear infections. If the allergen is not identified and the allergic reaction persists, it will be almost impossible to resolve the ear infections and can cause irreversible damage to the affected ear or ears.
Cleaning the ears too often
Not cleaning the ears well enough
Water in the ear
Excessive humidity
Bacteria
Allergies (food or environmental)
Antibiotics
Hypothyroidism
Yeast or other fungus
Ear mites
Diagnosis of Middle and Inner Ear Infections in Dogs
While it is fairly easy to diagnose an outer ear infection, it can be trickier to identify a middle or inner ear infection. Veterinarians will examine the ear canal and can usually identify if inflammation is present within the ear canal.
Your veterinarian will diagnose a middle or inner ear infection based on previous history and any present clinical signs. Dogs that are prone to ear infections should be checked on a regular basis for any changes to the ear. This will allow treatment to start quickly to combat the infection and keep it from progressing into a severely painful situation for your dog.
Treatment of Middle and Inner Ear Infections in Dogs
Early detection of a middle or inner ear infection is the best way to combat the infection. Your veterinarian will treat the ear infection to prevent the infection from causing long-term effects such as deafness. Yeast infections left untreated can spread throughout your dog's body and cause greater illness.
Treatment will involve thoroughly cleaning the affected ear and then flushing the affected ear with a saline solution. Some veterinarians may clean and flush both ears, even if only one ear is affected. In extreme cases, your dog may need to be anesthetized to thoroughly clean the ear.
An antibiotic, antiparasitic or antifungal medication will usually be prescribed. In some cases a steroid may also be prescribed to reduce inflammation within the ear. Always give the prescribed medications as directed and any questions regarding the medication and possible side effects should be directed to your veterinarian.
Recovery of Middle and Inner Ear Infections in Dogs
When a middle or inner ear infection is treated quickly, most dogs respond to treatment and do not have long-term effects. If the infection was not diagnosed and treated quickly, long-term effects such as deafness and an altered sense of balance may result. If your dog's balance was affected by an inner ear infection, you can expect to see improvement within two to six weeks following the initial diagnosis and treatment.
A regiment of antibiotics can be expected to prevent a relapse. Follow your veterinarian's instructions closely and complete all follow-up visits to ensure that the infection has been properly treated. Your veterinarian will discuss possible continued care should your dog be prone to middle and/or inner ear infections.
Middle and Inner Ear Infections Questions and Advice from Veterinary Professionals
Molly
Cavachon
8 Months
0 found helpful
My 8 months old cavachon seems to be suffering with acid reflux! She has bouts of it every 9-14 day's, usually overnight! It's starts as hiccups and then ends with a retching like sound and seems to go on over and over for a few hours. Then is fine again for a while till the next time it happens! This week it happened on Sunday night and all week she has been off her food, still eating but not as much( although not a big eating generally!) she has had a bout of constipation this week as well! This morning she was sick a bit! But then has eaten some rice and turkey today! Seems a bit better! What I have noticed thou is that she has a very smelly ear, upon further looking it has dark brown wax in her ear and won't let me touch it! It's fairly warm inside too! I have cleaned the ear as much a possible! Could all these symptoms be an inner ear infection! I briefly spoke to the vet on the phone and he said not to worry and see how she is in a few days! But I'm worried!
Did you figure out what was wrong? My dog has the almost EXACT same issues. Mostly at night, comes in bouts, seems like acid reflux but antacids don't work and now she has a smelly ear (but no redness). Please let me know what you found!!
My dog has terrible allergies. My vet showed me to wipe the inside of his ears and smell them. If they are brown and smelly it's an ear infection. I treat both ears with prescription drops (Derma vet ointment). Few drops in each ear for one week and he's good till his next ear infection. I keep the ointment on hand from vet.
Add a comment to Molly's experience
Was this experience helpful?
Layla Briggs
Miniature Australian Shepherd
8 Years
2 found helpful
Tonight my dog scared the daylights out of me, I was in the kitchen when I suddenly heard her fall in the living room. She ran to the back door but kept falling to the left side. I went over to her, bracing her and looking into her eyes. They were quickly moving towards the left as she kept trying to get them back straight. My father came over and began to massage below her ears at the point of her jaw after about a minute of this she regained her balance and began to calm down. My father and I both have issues with Vertigo and noticed the signs in her after I braced her. Could this be caused by an Ear infection or by something else. I haven't noticed any foul smells from her ears and there has been no discharge.
did any of your dogs seem a bit off and weak . Almost like when we get the flu and you look sick.
My dog have that kind of issue she was losing balance and her back legs were trembling all the time. She use to have bladder stones but this time we couldn't find any infection in the urine analysis and while there was not ear discharges they found out that it was an ear infection so it was different from the other times when she had an ear infection and it looked like it was a bladder stone or something like that but it was ear infection.
My dog is the same above. What is the answer?
I'm curious to see what answer you get. I had the same with my dog at 2am. There is no ear discharge or smell.
Add a comment to Layla Briggs's experience
Was this experience helpful?
Olive
Yorkie
4 Years
0 found helpful
Hi, We have a 4 year old female mini yorkie who all of the sudden through the night has started yelping off and on, and has a severe head tilt. She is walking sideways, yelping when touching the side of her head that is tilted and has started to not eat or drink. Her mouth seems to be "stuck." We will not be able to take her to the vet until the weekend, could this be an ear infection?? any advice to get her through until Friday?? she was up and walking this morning but same symptoms. She takes no medication & is up to date on all her shots.
My dog had an ear infection in her right heat which was treated two weeks ago ($485 later.) I was told her left ear was clean, not to infected at all. Two weeks later I can see her right ear healed great, and now her left ear is now infected. What should I do now? I can't afford another $485 bill. Why did her other ear get infected?
My chi had something similar and it was a pinched from jumping up and down on bed and couch... pray your baby is ok..
Add a comment to Olive's experience
Was this experience helpful?
Gunner
Golden Retriever
13 Years
0 found helpful
Has Symptoms
Imbalance and head jerking
14 year old Golden Retriever last 45 days imbalance and head jerking when getting up recently had annual checkup no problems took him to an ophthalmologist they said no issues and I should take to a neurologist any other suggestions on what the problem might be
What did you find out? I've got a golden retriever about the same age and same symptoms.
Add a comment to Gunner's experience
Was this experience helpful?
Guinness
Chihuahua
14 Years
0 found helpful
My Chihuahua is 14 yrs old. He's had chronic ear infections from about 6 months old and onward. Vets have tried a variety of treatments from antibiotics, drops, cleansers and steroids. As soon as the medication stops, the ear infection comes back. Most recent prescribed treatment was a 5 day regimen of drops to clean the ear and then a treatment of an antibiotic. There was no relief from that treatment. The vet has told me he is too elderly to consider extensive ear surgery. His ears are constantly red and irritated, with black discharge. He also has growths in his ears that seem to have the opening of his ears swollen shut. If I massage the underside of his ears - there is a black, thick puss like discharge that comes up out of his ears. It's uncomfortable for him to have me to this daily, but almost every day, I can extract this infection (for lack of better words) - is there anything else I can do to help him. We live in rural Alaska and only have a vet visit the island 3x per year, and in my experience with vets, he is not a good one. I need advice on how to help my dog be less uncomfortable. Oddly, the ears don't have a strong foul smell to them.
Our dog also regularly had an ear infection. Vet prescribed antibiotics and prednisone. She got well for a while. Then again the ear infection. Vet recommended we change her food. Started giving her prescribed food from the Vet's office. Ear infections went away.
Add a comment to Guinness's experience
Was this experience helpful?
Bo
English Setter
4 Years
1 found helpful
My dog recently had an irritated red eye. We flushed his eye and it is less red. Since this happened nearly a week ago, he has been off balance. Not able to catch his ball and very unsure of himself when getting off the bed. Can he have a middle ear infection that developed due to eye injury? Should we try meclazine?
Add a comment to Bo's experience
Was this experience helpful?
Coco
Rottweiler
2 Years
0 found helpful
I have a 2 year old rottwiler, he never lets us clean his ear n it had a foul smell. Few days before he started drooling a lot so we took him to the vet and found out that he us suffering from inner ear infection, he was given anesthesia as he dosent let the doctor touch him. During the checkup the doctor found.out that he has inflimation in hus ear so the medicen would go inside his ear so the doctor just cleaned the outer ear properly and put the medicen in his ear and told us to visit him after 10 days. We took him home and since then his drooling had stopped but he could balance himsefl sometimes while walking this happened for 3-4 days and then the other day he could not get up from his bed, he even peed on his bed itself and when we found out about this we rushed him to the hospital again.I just wanted to ask if he would be better in the near future or will he have any problem because of this?
Add a comment to Coco's experience
Was this experience helpful?
Ava
pitbull
2 Years
1 found helpful
After multiple vet visits and over a thousand dollars later our sweet girl has been diagnosed with otitis media, we have been giving her Enrofloxacin 136mg twice a day, Keflex 500mg twice a day, and prednisone 5mg two tablets twice a day, the ear seemed to be doing better but she has now developed another ruptured ear drum on the other ear and is now bleeding out of that ear and we can tell is in a lot of pain, we are frustrated that we haven't gotten the proper meds since she still has partial paralysis in the one side and cannot blink, it seems like MAYBE she may be getting a slight amount of feeling in that ear but not a whole lot and still no blink at all. She seems so sad and depressed and we are worried, they have ran blood tests, tick panels, and many other tests, they still cannot figure out the source and assume it is some form of a food allergy, we are now giving her 100 for 12 cans of soft hypoallergenic food, we used to give her salmon and potatoes and fish oil everyday, only the best foods we can get her and healthy type treats, we are defeated and she is barely two. We just want to know we are on the right track but to have the vet look blankly and not have any idea what is causing this is scary. Will she ever regain feeling? Should we get an MRI? the vet also said tumors would normally keep to one side so that would not make sense with her having the issue in both ears. She now is dripping from her nostril but she is eating the soft food well and drinking water.
Add a comment to Ava's experience
Was this experience helpful?
Mauly
Dash Russel
9 Years
1 found helpful
My female dashound x jack russel, 9 years old.
We recently moved from Canada to Australia. She has had a growth in one ear, and then an infection in the other ear. Vet said probably due to allergies, or ears being wet in the hot humid weather over the past 2 months.
She was on steroids and Surolan for the first growth, and is back on Surolan for the infection, for 2 weeks, said the vet.
About 5 days ago she stopped eating much, and sleeps all day. She has lost power in her back legs, but still walks around the yard to pee, and can shake her body, and when we go "looking for rats" sh will look alert and walk perkily, but then get tired and want to go inside. This started when we started the ear meds, but I am always nervous about her long back.
Do these sound like a side effect of ear infection, as in weakness and lethargy, or perhaps she has hurt her back.
I have been giving her .5ml of Metacam for about 3 days, in the hopes it helps her relax her back, just in case.
I will take her back to the vet if the lethargy/leg weakness gets worse.
In the meantime, the infection is clearing up, and she no longer shakes her ears or paws at them.
Any thought, Doc?
Add a comment to Mauly's experience
Was this experience helpful?
Winston
Boxer
7 Years
-1 found helpful
I have a 7 year old male boxer. It started over a month ago he went for a walk and the next day was lethargic but the next day back to himself so we did nothing. The same happened the following week so we took him to the vet. After test they said he had come back positive for pancreatitis, gave him an IV and sent him home with pain meds and general antibiotic. Fine for a couple of days but then same symptoms but getting worse, ie dazed confused, fell over and when walking turning in dazed circles.

Next given Surolan for possible ear infection, also tramadol hci 300 & teva gabapentin 300 for a week. Ear med stopped after 7 days. All great until missed his pills this one morning then after 8 hours symptoms slowly coming back and even though back on pills getting worse.

Please help, could this need a stronger ear infection med or is there anything else we should be testing for? Xrays showed nothing all vitals are normal and he is eating and drinking but really lethargic.
Someone please help me....Had this same problem with my 14 yr. old Schnoodle Mandy....walking in circles...stopped eating for two days throwing up alot....urinating in the house alot....things she's never done before....we took her to the vet and he said the best thing for her was to put her down. So we did....was he wrong? Could he have helped our baby girl????? I keep blaming myself for letting him esp. more after reading some of these comments...this happened 4 days ago and I can't stop crying going into a deep depression thinking she didn't have to die...someone please give me an answer I loved her so much and I miss her. we had her for 14 years...I can't take this.
I am experiencing similar symptoms in my 10 year old miniature schnauzer. Were you able to find anything out?
Winston's owner and Lindsey.... did you guys ever get any answers/improvements with your pets. My 8 year old boxer is very similar. She was first diagnosed with pancreatitis and it is not. She now walks in circles, zones out, stands in the corner, unbalanced, and is urinating in the house. She has a yeast infection in her ear, but they think possibility of a tumor. I have seen numerous vets, but no definitive answer/diagnosis
Did you ever find out what was wrong with your sweet puppy? I have a 7 1/2-year-old yellow lab who is showing some of the same symptoms. Circling the house, lethargic, urinating in the house, Won't engaged in activities that he normally loves, loses his balance and forgets where he is. He is still eating and drinking well. We have been treating him for an ear infection that is not helping are .
you need to find a new vet. wish I had better advice but a 2nd opinion is certainly called for
Add a comment to Winston's experience
Was this experience helpful?
Pierre
Miniature poodle
12 Years
0 found helpful
I have had my poodle at the vet 4 times since February for what seemed like balance and painful walking problems with panting and head shaking. I asked for his ears to be checked on July 9 but the Vet did not. On July 25, I saw what appeared to be blood in his right ear. He was finally diagnosed with an ear infection in both ears. On July 29, I took him back since he seemed worse and they admitted they failed to clean out his ears. They wiped out both ears with swabs & stated wash was not necessary. He has refused to eat his crunchy food for 3 weeks & has severe eye drainage and is now completely deaf AFTER being on ear medication drops since 7/25 and oral antibiotics.
I believe he must have a middle ear infection. Should I seek another vet's care? Will he need to have his ears washed out to begin recovery? Is there any chance he will regain his hearing? I am devastated.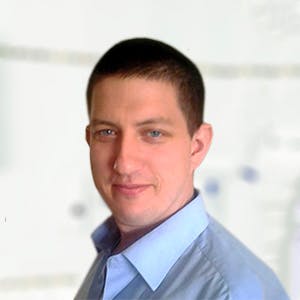 3320
Recommendations
If you feel that your current Veterinarian hasn't handled Pierre's case effectively then it may be best to visit another Veterinarian for a second opinion to ease your concerns and to make sure that you're getting the best care for Pierre. Some ear medications contain gentamicin which is a very effective treatment for ear infections, but in some cases it may cause temporary (or in other cases permanent) deafness; it is used due to it's efficacy, check the labels of the products you are administering to Pierre to see if it is present. Regards Dr Callum Turner DVM
Add a comment to Pierre 's experience
Was this experience helpful?
Dixie
Labrador Retriever
10 Years
0 found helpful
My dog was acting normal when I let her out to potty this morning around 6:45am. I got her inside and noticed around 9am her left eye was shut and she wouldn't open it. There was some goopy drainage around left eye. And she tilts her head to the right when she walks.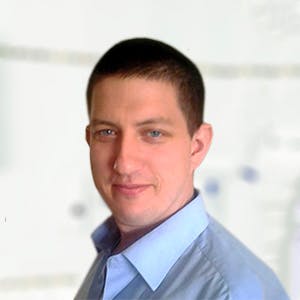 3320
Recommendations
A head tilt may be due to an inner ear infection, tumour, head trauma, idiopathic causes among others; for the eye you should wipe away any discharge with a warm damp cloth and apply an ophthalmic antibiotic ointment regularly. Monitor and visit your Veterinarian if there are no signs of improvement. Regards Dr Callum Turner DVM
Add a comment to Dixie's experience
Was this experience helpful?
Sparky
Maltese Shih Tzu
6 Years
0 found helpful
Has Symptoms
Black smelly ear discharge
Hi, we have a five year old Maltese shih tzu that has one ear with a thick black discharge that smells. We have been using epi-otic to try and clean the ear out but it doesn't seem to work. I believe vinegar and water can also be used and are going to try that next. It is now appearing to be bothering him as he is rubbing it with his paw (white fur on his paw is now a reddish brown) unfortunately I can't afford a unecasary vet visit right now but I'm worried the poor little guy is suffering. Most of the time you wouldn't even know as he's playfull. He shows no other symptoms ie. Eye disharge, circle walking. Do you think vinegar/water would work better than epi-otic or do you think that it's so urgent I need to take him straight to the vet?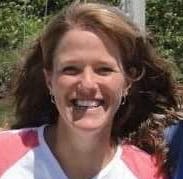 1611
Recommendations
I do think that Sparky needs to see a veterinarian. EpiOtic is a great cleaning product to keep healthy ears healthy, but it does not help if there is an infection, and he probably needs an antibiotic ointment to treat the infection that may be going on in there. Ear infections can be very painful, and can worsen significantly. A visit to a veterinarian will allow them to check his ears, see what type of problem he has, and get him appropriate medication so that he feels better soon. Once his ears are healthy, you can use the EpiOtic for routine cleaning.
Add a comment to Sparky's experience
Was this experience helpful?
Sissy
Chiweenie
4 Years
0 found helpful
Has Symptoms
Walks in circles to left,
White waxy stuff in both ears
Four yr old chiweenie walking in circles. White waxy stuff in both ears. Foam out mouth once. Been four days now. Flushed ears with vinegar and water and treatment with monistat. Still walks in circles. Vision and hearing loss it seems. Ear infection?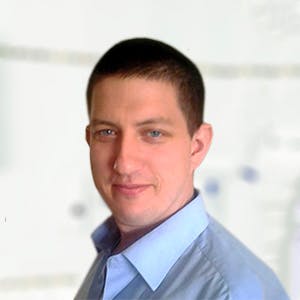 3320
Recommendations
Ear infections are not uncommon in cats but a whitish discharge is, an inner ear infection would explain the circling but not the blindness. You should clean the ears out with an over the counter solution from the pet shop and visit a Veterinarian for an examination to diagnose the specific problem and to prescribe something stronger for treatment. Regards Dr Callum Turner DVM
Add a comment to Sissy's experience
Was this experience helpful?
Roscoe
Miniature Pinscher
11 Years
1 found helpful
I have an 11 year old miniature pinscher named Roscoe. He has been seeing my veterinarian and has also been to the ER vet twice in the past 2 weeks for what I initially thought was a pinched nerve. He would wake up screaming and pain and one "episode" he was dragging the right side of his head along the floor. His ears have been cleaned at my veterinarian and she said that she did not see anything of consequence when she looked in them. Fast forward 3 weeks and the ER vet is diagnosing Roscoe with seizures. I had him sedated and had a thorough dental exam and ear exam and was told there was nothing found. I'm not convinced he is having seizures. Could an inner ear infection cause someone of a paralysis on one side of the body and leaning towards one side? What about random screeching in pain and then an inability to stand up afterwards, being wobbly on the feet? I'm about to head into a neurologist but am curious if this could be an ear issue.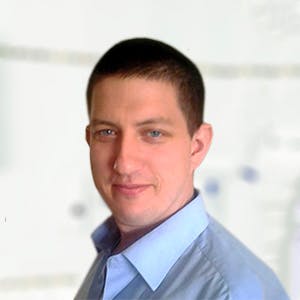 3320
Recommendations
Middle and inner infections may be more difficult to diagnose due to the inability to visually inspect them but the symptoms are generally continuous and involve head shaking and pawing at the head and ear. If Roscoe is sleeping or going about his business and is then affected by an episode which you are describing, this doesn't sound like an ear infection as the pain or discomfort would generally be all the time. It would be worth visiting a Neurologist to get their take on the symptoms and Roscoe's general health. Regards Dr Callum Turner DVM
Add a comment to Roscoe's experience
Was this experience helpful?
Buddy
Miniature Pinscher
14 Years
0 found helpful
Hi. I have a 14 year old miniature pinscher, two days ago he randomly yelped as if being injured and ran up to me and started shaking while continually yelping. I got to his level pet him calmed him down and things seemed ok I thought maybe he had a leg cramp or something. Later that day he let out another yelp and started shaking again, I called the vet and took him in. The Dr checked him over and said he appears to have an ear infection. They put an otipak in his ear and gave me a steroid because she said his neck was tense (he goes to the chiropractor for pinched nerves do to his age and spine) she suggested he goes to the chiro again although he was there two weeks ago. Anyway we went home and he was ok for a bit but then started walking in circles in the corner of the living room and would stop and look at me in between and kinda left out a begging sound and would continue walking in circles for a while before hed wander off and find a strange place to lay down like in the bathroom by the toilet which is something he has never did. We went to bed she slept through the night and the next morning he was yelping again and walking in circles I called the vet and she had me come get some baytril as well. So today is the 2nd day on baytril, and the third day on the steroid and the goop that stays in his ear but he STILL walks in circles and did yelp again this evening. I am wondering if the yelping is simply from the ear pain or possibly another issue that I am missing. This evening he is just sitting in the corner that he walks circles in, not resting or sleeping just panting and sitting there. He didn't sleep at all today which he normally does when hes feeling ok. Any suggestions?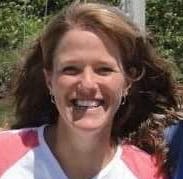 1611
Recommendations
Thank you for your email. I'm not sure if Buddy is on any other pain medications, but at his age, and with his conditions, he may need pain control or muscle relaxants. Panting and crying can be a sign of pain in dogs. Many OTC pain medications are quite toxic to dogs, so it would be best to give your veterinarian a call this morning, explain his behavior, and see if she thinks that pain control might help him. I hope that he feels better soon.
Add a comment to Buddy's experience
Was this experience helpful?
Oliver
Chihuahua
5 Months
1 found helpful
Has Symptoms
Whines when ear is touched
5 month old Chihuahua. Shakes head. Whines when touches ear certain way. Not eating or drinking. Still playfl somewhat. Sleeps a lot. Stinky ears. Making me worry. Going to vet friday.

I have no idea what I should do before I get to bring him to the vet.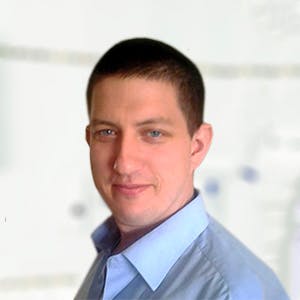 3320
Recommendations
Friday is a long way away, you should try to clear any discharge or debris from the ear canal; there are over the counter products for this but be careful since many of these products are contraindicated if the tympanic membrane (eardrum) is damaged. You should try to keep Oliver calm for the time being but apart from try to do a little cleaning, there isn't anything else I can recommend. Regards Dr Callum Turner DVM
Add a comment to Oliver's experience
Was this experience helpful?
Venus
Golden Retriever
6 Years
0 found helpful
Has Symptoms
head tilt, drooling, not blinking,
initial lack of appetite,
Six year old Golden Retriever female. Very healthy and never missed a check up. The day before memorial day I noticed a head tilt to the left. Memorial day I noticed she was not blinking her eye either and some loss of appetite. I made an appointment the following morning and the only noticeable sign was what the vet called a dull colored ear drum where it should have been shiny. With that antibiotics and anti inflammatory were prescribed. The day after she finished those I made a follow up visit where the vet said her ear drum now looked fine. She still had some head tilt although not nearly as bad, she was eating like a horse again and running circles around me. Another week passed and she still had the head tilt and no blinking, added to that I noticed a drooping ear and lip on the same side. I made another appointment at a different vet, many of the comments were the same other than an added possible Bells Palsy and possibly putting her on more antibiotics. Today as we were walking, we do that frequently, I noticed she stumbled several times on the left side but immediately jumped back up like nothing happened. There's been no knuckling, dragging the top of the paws which I've heard can be signs of something much worse. As far as he outlook she still goes nuts when I ask her if she wants to walk and has no problems carrying sticks up on the porch for me to trip over. Everything still sound on track for an inner ear issue, should I request blood tests? None of those have been done.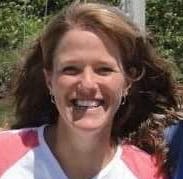 1611
Recommendations
It wouldn't be a bad idea to have bloodwork done, although there aren't many systemic diseases that can cause those signs other than thyroid disease. Making sure that everything is normal would be valuable. If her labwork is normal, it might be a good idea to have a referral appointment with a specialist to have a neurologic exam and get a better idea as to what might be going on, as this sounds like it is progressing and not improving.
Add a comment to Venus's experience
Was this experience helpful?
Copper
Cocker Spaniel
2 Years
1 found helpful
Has Symptoms
Ear Infection Seizure-Like Sym
Copper's Right Ear when its being touched and he rubs in on the ground and is having Seizure like symptoms where he just falls over and uncontrollably starts shaking for 5-10 mins then when its over and he can finally get up he has a hard time walking he is very weak but after 30 minutes he is fine again what is wrong with him?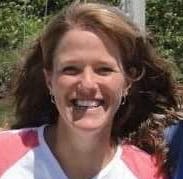 1611
Recommendations
Cocker spaniels are very prone to ear infections. It would be best to have Cooper examined by a veteirnarian as soon as possible, as if he is having problems with his ear, it is probably very painful. I hope that he is okay.
Add a comment to Copper's experience
Was this experience helpful?
Tinker
Chihuahua
6 Years
0 found helpful
Has Symptoms
Seems like seigers but last to long
My shows we has this thing where she act like she is on speed and shakes her head up and down and sticks her tongsue out and it last like 12 hours I have taken her to 3 vets and they don't do any thing but blood work and say it neurological she is a smart dog but I can't find any one to help me this really is painfully to see her do this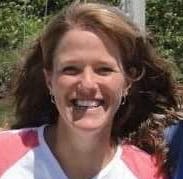 1611
Recommendations
I'm sorry that Tinker is doing that. Unfortunately, without seeing her, I'm not sure that I can offer much insight that the 3 veterinarians who have seen her couldn't give you... If they suspected that is is a neurologic problem, it might be a good idea to have a referral to a neurologist, as they specialize in that type of disease. I hope that she is okay.
Add a comment to Tinker's experience
Was this experience helpful?
Lucy
Shepherd mix
15 Years
-1 found helpful
Has Symptoms
Ear infection, loss of balance
Ear infection, loss of balance,
Lucy has an inner/middle ear infection and vestibular syndrome. Cannot afford to take her to the vet. She's been eating and drinking fine. Due to her hip dysplasia cannot walk well anyway. Do you suggest antibiotics and what kind and dosage? Will I be able to get them without a prescription?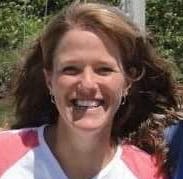 1611
Recommendations
WIthout examining Lucy, it would be irresponsible of me to comment on her condition, or medications. You cannot buy antibiotics without a prescription, and specific infections require specific treatment. Many clinics offer a free first exam so that you would be able to have her seen, and find out if that is what is going on. A veteirnarian will be able to make suggestions on treatment for her.
Thank you for taking the time to respond to my question. I should have mentioned that Lucy has been diagnosed by a retired vet who no longer writes prescriptions. I have also tried calling vets in my area, none of which do free exams except for new puppies nor will they do payment plans or billing. Are there any over the counter products that you might recommend? Hopefully my job will start back up again soon so I can get Lucy's insurance back. I hate to see her like this. Thanks again.
Add a comment to Lucy's experience
Was this experience helpful?
Snookie
Chin-Pin
6 Years
0 found helpful
Has Symptoms
shaking head yelping stinky ears
shaking head,yelping,stinky ears
Medication Used
Phenobarbital , Prednisone, Amoxci
Phenobarbital , Prednisone, Amoxcin
I want know if a dog can be misdiagnosed with seizure and she actually has inner ear infection. It all started 3 weeks ago my pup started scratching her ears and yelping I looked in them they had a smell and were scabby ... I took her to the vet before leaving she kept acting as if she could not get comfortable when went pick her up she yelped as she was in great pain. .. she stopped took to the car she rides on my lap she only 10 pounds with short hair so had sweater on her.. All the yelping started again we thought now she was hurt somewhere my husband and myself cut her out of sweater feeling this could cause the discomfort.. The yelping stopped .. Went vet he looked in both ears said he saw reddens down inside and prescribed amxcolin and drops for 10 days plus prednisone ... The yelping stoped then Tuesday it happened again and Head was tilted and once again she circled and could not find comfort .. I rushed her back to the vet this time he cleaned her annual glands said they were very full and this could be reason she could not get comfortable... 2 more days past and it happened again it very scary to me to see her like this because to my husband and myself it like she in pain .. We once again rushed her to vet yelping went away with in a min although seemed much longer.. He did blood work it all came back fine.. but he then decided that it seizures she is taking and gave her phenobarbital to take.. Now never ever looked in ears again after First visit... No put her on 15 mg daily of the phenobarbital half in morning half in evening.. My husband and I went out my mother came to watch her while we were away because the recent week we had .. She read bottle and gave Snookie a quarter of the 15 mg when she was suppose to have a half of it .. This was truly a mistake because the pills where already broke in half and when she read bottle it said half a pill .. The next morning Snookie started the yelp again .. Mind you all weekend from time she started medicine Friday it made her very doppie to the point we had to carry downstairs.. Well we took her back cause we are concerned and didn't know at time of the lessor dose.. Now it's 3 days since vet Snookie has been improving. 3 days ago marked last day of ear meds and today she still itchy ears etc. continues her ears stink ... I clean First as he told us to nothing comes and I did place drops cause my fear is it's an inner ear infection .. he has never looked at ears again from first visit ... Every thing I find on this condition is everything she has done since day one even when the yelp is going on all these symptoms are present ... So is my dog having a seizure or does she have a bad inner ear infection that been misdiagnosed... Also before he started The phenobarbital he had her on prednisone for pain.. he had stop that the same day as I began seizure Med ..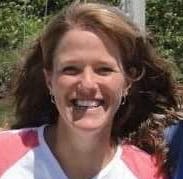 1611
Recommendations
Thank you for your email. Without seeing Snookie, I can't comment on what might be going on with her, but it is possible that ear pain may be causing her behavior. If you are not sure of the diagnosis, it might be a good idea to have a second opinion, just to make sure that nothing is being missed, and that she is getting a full physical examination. She may be having seizure activity, but since it is an unknown, it would be good to follow up and make sure that everything is being taken into consideration. I hope that she is okay.
Have you ever tried Colloidal silver? It's usually at the health food store in a smaller number bout less then 15ppm at most. It's a natural antibiotic and we have never had to use a vet for my boy who has inner ear inflammation and seizures. Not related. But pure cbd works with a VERY low amount of thc to activate the cbd to cure his seizures. He's me baby I'd die for him and I'm very confident he's doing better then he would on any Med from any vet. Ear problem is like once a year when he swims too soo.. ;)
Add a comment to Snookie's experience
Was this experience helpful?
Syd
Sharpei
16 Years
1 found helpful
Medication Used
Cephalexin 600mg,Pred- X 20mg
Hi, I have a Sharpei cross de-sexed male, and he has been great until the start of the week, then after a short walk around the block that evening , I found him the very next day to be dropping his face to the right and very unstable on his feet, he had been to the vet on the Friday just before this occurrence and been given the all clear as he is almost 17 years old and had broken his back around August of last year but been going to vet for regular check ups. so i guess the question is -: is it possible the middle ear to be the problem and if so how long before he will resume to his normal active but elderly life or will he ever? the meds prescribed are Cephalexin 600mg, Pred-x 20mg. Carprofen 50mgs for pain relief if his back looks sore. any advice would be great as I am after some idea of time frame for expected recovery or never likely to recover?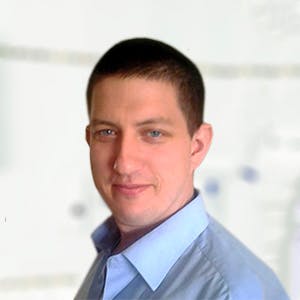 3320
Recommendations
Idiopathic vestibular is a possible cause especially in a dog of Syd's age, but other causes like head trauma, ear infections, poisoning, liver disease, kidney disease, tumours among others may also cause these symptoms. If the cause is idiopathic vestibular disease we generally see improvement within seven to ten days but other causes would require a trip to your Veterinarian for treatment. Regards Dr Callum Turner DVM
Thank you for the speedy reply, I am in very high hopes that my little man will get progressively better and I can be blessed with a little more time with him, it is very distressing watching him stumbling everywhere. THANKS AGAIN ! regards Pete.
Add a comment to Syd's experience
Was this experience helpful?
Tilly
West Highland White Terrier
9 Years
0 found helpful
Hello. I have a 9 year old Westie name Tilly. We have been very blessed with Tilly and have had no health problems with her at all. In fact, she recently had her annual checkup and is in tip top shape!
Two nights ago, however, I had to take her to the vet for an emergency visit. As we were walking out the door to go for a walk, I noticed she was acting funny. Once we got out the door, she could only take a couple of steps without falling over. I thought maybe something was stuck in her paw and brought her in and took a look. She then, started shaking while sitting up. I sat her down on the floor and had her walk and follow me and she was still falling every other step. I immediately rushed her to the vet, but by the time we got there her symptoms had subsided and they could not diagnose her. She has also consistently been vomiting what looks like yellow stomach acid almost every night for almost a week now.
I should add that this has happened a few other times totaling to 4 times in the last 3 years. The symptoms never last long and then she seems completely fine. Our vet tells us that based on her described behaviors, she does not believe this is a seizure, which was my first assumption. It's almost as if she just loses her balance/stumbles and falls to the side. There was only one instance in which she appeared incoherent and another when she could not turn her head to one side. This time it was mainly just that she couldn't walk. We recently had blood work done, within the last 2 wks, and she is perfectly healthy. Our vet said to watch her over night and if it happens again to bring her back the next morning. She seems completely fine. Full of energy and eating normal. The vet believes this may be some type of muscle pain or possibly degenerative disc syndrome.
I know that this may require some further testing, but is it possible this could be an inner ear infection that has gone undetected or possibly vertigo? Any advice would be greatly appreciated! Thanks so much!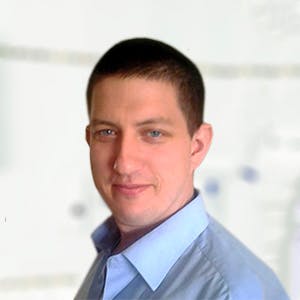 3320
Recommendations
Whilst it is possible that the symptoms may have been due to an inner ear infection or due to vestibular disease (vertigo), the symptoms in these cases are usually persistent and don't resolve as quickly as they appeared; spinal disorders, heart failure among other causes may come and go quick and can be difficult to pin down a diagnosis. Further testing is required and if possible try to catch an episode on video for your Veterinarian. Regards Dr Callum Turner DVM
Add a comment to Tilly's experience
Was this experience helpful?
Nikki
Alaskan Husky
10 Years
-1 found helpful
Medication Used
Clavamox antibiotic- oral
Hi I have a female Siberian Husky who just turned 10. She went to the vet for an annual visit in Dec. 2016, and all was fine. A week or 2 later she developed what appeared to be an ear infection, I called the vet, and being that they just saw her a week or 2 before, they just told me to stop in and pick up some mometamax and ear cleaner. It seemed to have passed and all was fine. About a month or so ago we noticed that she was pawing at her ear and shaking her head a bit. We still had some of the drops left and gave them to her for a few days and she seemed better. Then about a week later we saw her pawing at the ear again, and sometimes she cried when the ear was touched. The vet could not see her right away so I took her to another vet, who diagnosed it as an ear infection with yeast and bacteria. She put her back on mometamax for 14 days, thinking simply a few days was not long enough. I went with that without thinking much of it. 7 days into the treatment I came home one day and her ear appeared to have a lot of fresh blood( I called Tufts as my local vet was already closed) They said if a small amount of blood just monitor her and bring her to the vet in the morning. I brought her to the vet the following morning as soon as they opened, they examined her and said that there was frank blood in her ear. They did blood work, sedated her and lavaged, the ear with saline. The vet said that she saw no obvious masses in her ear, and that her eardrum appeared intact, but that the bleeding was deep and she could not get it to stop-- and recommended perhaps a ct scan. I took her to a bigger veterinary hospital and they scheduled her for a CT scan, put her on Rimadyl for pain and set her up to see an internal medicine specialist ( they said they were booked far out for dermatology and surgery and this was the next best thing). I took her to the internal medicine specialist the next day-- and he looked at her ear and said that although he was not able to get a good real good look-- he could see her ear canal was ulcerated ( something the original vet disputes), and that she had quite a bit of bacteria and some yeast ( he did another cytology). He decided to postpone the CT scan for the time being and put her on Clavamox 375 mg 2x per day, Bayril Drops in the AM and Tresaderm drops in the evening. He said she did not appear to be actively bleeding when he saw her. The original vet said that there did not appear to be an infection going on but she could not see that deep. She suspected something more along the line of a polyp. This specialist , said he has treated ears although not his specialty. Does this seem like a reasonable plan? On the one hand a $1700 CT scan make me nervous because we don't have a ton of money and CT and surgery goes up into the 5-6 k range. At the same time I do not want to do a disservice to my dog, and allow her to suffer needlessly. She is no longer on Rimadyl because it gave her GI upset, so the specialist told me to stop it and add pumpkin to her diet which did the trick. She does not appear to be in pain and she is acting herself again but it appears there is a lot of old blood in her ear sometimes I wonder if it bleeds and I don't see it before it turns brown and crusty....and if all that old blood is causing her problems too. He told me not to clean hr ears for now. She has had no neurological symptoms and eats, drinks, acts pretty normal.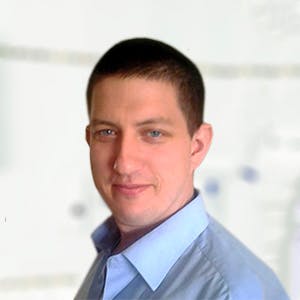 3320
Recommendations
Without examining Nikki, it is difficult for me to weigh in with an opinion when two other Veterinarians and a Specialist have examined her; however, I would try to follow the instructions of the Specialist and see how the treatment goes, especially since you have noted improvements in the symptoms (although there is still old blood present around the ear. If this course of oral antibiotics and drops don't clear the issues up, then a CT would be the next logical step; it is hard when one Veterinarian says there is no ulceration and the Specialist say there is, it can be confusing but it is important to complete the current course of treatment. If a sample was taken, a sample for culture and sensitivity should be taken as well. Regards Dr Callum Turner DVM
Add a comment to Nikki's experience
Was this experience helpful?
Sienna
Golden Great Pyranees mix
7 Years
0 found helpful
Has Symptoms
Partial paralysis on the right side
Issues balancing on right side
Eye discharge on right eye
dropping food out of mouth
Hello!
We have a 7 year old golden and great pyranees mix named Sienna. Last week, she developed partial paralysis to the right side of her face very suddenly. She showed zero signs of anything going on, and we all of a sudden noticed her lip on the right side was extremely droopy. She drools constantly, and her ear and whole right side is drooping. We took her to the vet the next day, and they diagnosed her with a possible inner ear infection and put her on steroids and antibiotics (Clindamycin.) She has been taking the steroids and antibiotics as prescribed, but yesterday she started having issues with balance on her right side. Her eyes have also been drifting a bit - difficult for her to focus. Right eye is definitely draining. Not necessarily darting back and forth, but it definitely isn't normal. We called the vet this morning and she recommended seeing a specialist downstate (we are located in northern Michigan so the closest specialist is down state) for further testing. We are quite worried as she is rather young to be having any extreme health issues. We are getting her tested next week at the specialist just to rule out any other potential issues - stroke, seizures, heart issues, cancer, all of the big stuff. Do you think it is still an inner ear infection? Is it possible the antibiotics just aren't strong enough/could be wrong antibiotic for her? Should we get a second opinion up here before taking her down state? Her down state appointment is a week and a half away, and I am just concerned about her. What do you recommend doing in the time being?
Thank you.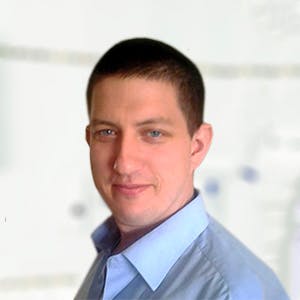 3320
Recommendations
It would be a good idea to get a second opinion from another local Veterinarian before you make the journey downstate to visit the Specialist; it may be that a change in treatment is needed but this would be based on the findings of your current Veterinarian and the second opinion Veterinarian. Some ear infections can be insidious and can take time before improvement is seen; culture and sensitivity testing may be useful to ensure that you are using a suitable antibiotic. Regards Dr Callum Turner DVM
Add a comment to Sienna's experience
Was this experience helpful?
Listo
Bullmastiff / American bulldog mix
11 years
0 found helpful
My dog has been having seizures recently. Wondering if a bad ear infection could be the cause. He is 11 years old and has had two seizures I'm a short amount of time. He seemed healthy and got a green light at his 11 year checkup before all this.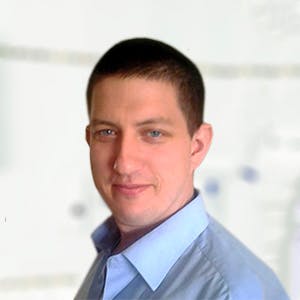 3320
Recommendations
Severe ear infections may lead to seizures but you would notice other symptoms before it got to that point, it would be advisable to have Listo checked again by your Veterinarian to rule out other possible causes of seizures. Without examining him I cannot say for sure what the cause may be. Regards Dr Callum Turner DVM
Add a comment to Listo's experience
Was this experience helpful?
Charlie
Cocker Spaniel
4yrs
0 found helpful
My 4 yr old cocker spaniel has become deaf in both ears. He has a inner ear infection in right ear. He was initially prescribed ear drops for a week and then a different ear drop and oral antibiotic. We have been back to the vet today and have another week of ear drops ad oral antibiotics. My dog also has an intermittent head Tilt to the affected side. If there is no improvement by next week they suggest an MRI. He isn't scratching or shaking his head and has no other neurological symptoms . Why could it be taking so long to clear up.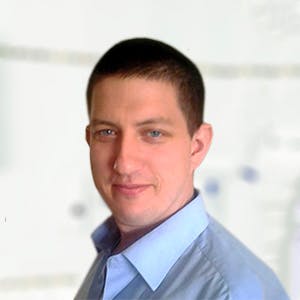 3320
Recommendations
Inner ear infections can take a while to clear up and some antibiotic drops containing gentamicin may cause temporary (usually) deafness in the treated ears which normally resolves spontaneously after treatment has stopped. The head tilt may be attributable to the inner ear infection affecting the vestibular system, if treatment is unsuccessful other causes for the head tilt would need to be explored with a CT or MRI being the diagnostic imaging of choice to detect any masses or other anomalies within the inner ear or brain. Regards Dr Callum Turner DVM
Add a comment to Charlie's experience
Was this experience helpful?
Gir
German Shorthaired Pointer
4 Years
0 found helpful
My dog had a seizure 2 nights ago when I took him to the vet hospital blood test came back normal before hand he was flopping his ears a lot and rubbing his ears when I cleaned them his ears were always clean but did smell is his seizure due to the ear problems? I was told in the past he had ear allergies and was put on antibiotics a year ago. Also during the seizure he would lift his head and then hit the side of his head on his ears on both sides, and he's never had a seizure before and did this cause long term damage to him?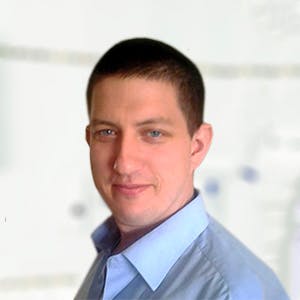 3320
Recommendations
Ear infections may cause may symptoms like vestibular (balance) problems and Horner's Syndrome (nerves passing through the middle ear can be affected), but I wouldn't think that an ear infection would cause a seizure. The irritation from an infection may have caused Gir to itch himself to the point where he was banging his head on the floor. It would be best to have your Veterinarian take a look at his ears and to prescribe some ear drops and some systemic antibiotics. Regards Dr Callum Turner DVM
Add a comment to Gir's experience
Was this experience helpful?
Archer
Cocker Spaniel
2 Years
0 found helpful
I noticed a palsy in my cocker spaniels face/neck and he was diagnosed with an inner ear infection which had affected the facial nerve. I have been giving him the antibiotics but have seen no change in his palsy.
Is there any chance he will get better? He seems so sad now, his eye won't even open fully on that side, I feel terrible for him.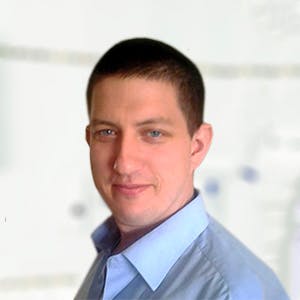 3320
Recommendations
The seventh cranial nerve passes through the middle ear which may cause facial paralysis in some cases of inner and middle ear infections; prolonged administration of antibiotics may be beneficial in cases like this however there is the chance that the facial paralysis may become permanent, you should discuss this with your Veterinarian. Regards Dr Callum Turner DVM
Add a comment to Archer's experience
Was this experience helpful?
Gemini
border collie/pitbull mix
13
1 found helpful
Hello,
Our dog had an emergency hysterectomy a few months ago for open pyometra. Ever since they, when she plays with her toys, she sometime falls when she stands up. She doesn't appear to lose consciousness but it seems like her legs just give out. She also has very dry skin which is flaky and has been drinking excessive amounts of water. A few weeks ago she was acting like her ear was bothering her and occasionally shakes her head like its bothering her. I am not sure if any of this is related to the hysterectomy, or if we are just more observant since she was so sick before the procedure was done. I took her to our local vet and they said her heart sounded good and that everything else looked good but they did not run and other test other than physically checking her. They gave her pain medicine and said it could be pain related. They recommended that i have a full heart check up done and for her to see a neurologist if the symptoms persist. I'm curious if it could be pain or diabetes that could be the culprit since she is 13 years old or if it could be worse. I'm not noticing any other symptoms and the falling episodes don't appear to be seizures, at least not grand mals. I haven't tried the pain medicine yet since i am hesitant of liver damage. I also only feed her once a day.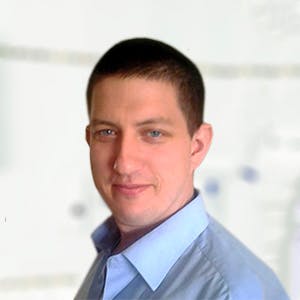 3320
Recommendations
There are various conditions which may affect dogs Gemini's age which are probably not related to the ovariohysterectomy from the pyometra which may include hormonal conditions, parasites, infections (particular urinary tract for increased thirst), hormonal conditions, nutritional deficiencies among other causes. A simple blood test would indicate many parameters covering glucose (to rule out diabetes) as well as liver and kidney health which would be useful anyway in a dog Gemini's age before deciding to go to any Specialists; without examining Gemini it is difficult to give you a path forward. Regards Dr Callum Turner DVM
Add a comment to Gemini's experience
Was this experience helpful?