What is Endoscopy?
Gastrointestinal exams in dogs usually require an endoscopy. This procedure will help your veterinarian determine the root cause of any gastrointestinal issues your dog may be experiencing such as vomiting, gagging, diarrhea, weight loss, or loss of appetite. The endoscope, which is a flexible tube with a camera or small viewport, will be inserted into your dog's stomach or intestinal tract through the mouth or the rectum. If going in through the mouth to inspect the stomach, the esophagus can be inspected as well.
An endoscopy will help with the diagnosis of stricture, abnormal cells, or tumors as well as in retrieving a foreign object if one is present.
Book First Walk Free!
Endoscopy Procedure in Dogs
Your dog will need to be clear of all foods and fecal matter before a gastrointestinal endoscopy is performed. Depending on the internal location of the endoscope inspection, a full 12 to 18 hour fast will be required of your dog to clear their system. At least one enema may be required before the procedure. Depending on the size of your dog and fullness of intestinal tract, more may be necessary.
Because an endoscopy allows for full viewing of the esophagus, stomach, intestinal tract, and/or colon, your dog will be under anesthesia during the procedure. Most dogs only require a short-acting anesthesia.
An endoscope is a finite tool with a tiny camera or open-ended view point to view the tract as the scope enters and travels through the dog's body. The endoscope will be inserted into your dog's stomach or intestinal tract through the mouth or the rectum and advanced to visualize the required area. If a biopsy or removal of a foreign body is required, an additional device can be passed through the endoscope to perform other procedures as needed.
Efficacy of Endoscopy in Dogs
Endoscopy is the best method for discovery and a definitive diagnosis when inspecting for clear reasons. An endoscope gives your veterinarian a full-color view in real time of the tracts which require inspection. A pathologist will want to review the findings as well, but with an endoscopy, your veterinarian will be able to have a full view of any trouble areas. If your dog is experiencing stomach or esophageal issues, an endoscopy will give a color view of matters as well as the means to remove any foreign object blockage. If tumors are present, the endoscope can act as a cell retrieval tool for a biopsy on the spot. For other issues, an endoscopy can provide the internal view your pet cannot talk about. Ulcers can be painful, but treated with medications and diet changes. An endoscopy can be useful in diagnosing those conditions which can be healed with special diet and medications.
For discovery, there may be alternatives to an endoscopy such as X-rays or ultrasounds. However, if retrieval of a foreign object or the need for a biopsy arises, an endoscopy may still be required.
Endoscopy Recovery in Dogs
Recovery after an endoscopy is relatively easy and quick for most dogs. Your dog should be sent home soon after the procedure. Once your dog is awake and responding to care, he should be able to head home for rest.
Depending on the nature of the endoscopy, your dog may return to play time and meals very quickly. If the endoscopy resulted in a biopsy, the pathology report may take a week to be returned to you and your veterinarian. If the endoscopy is meant for discovery, your veterinarian will discuss next steps and options with you. If the procedure was to find and remove a foreign object, other than soreness your dog may experience initially, you and your dog should be able to get back to life right after the endoscopy and waking from anesthesia.
Cost of Endoscopy in Dogs
Endoscopies for dogs usually cost between $800 and $2,000. This cost will vary depending on the scope of the treatment, the site of the endoscope insertion and areas of exploratory inspection, the medications required, such as the anesthesia, and your veterinarian's fees. Endoscopies are often considered a last resort for discovery of foreign objects and digestive issues. There are alternative procedures such as X-rays and ultrasounds which will cost less, roughly between $200 and $500 for either depending on the size of the dog and location for discovery inspection. However, it is important to remember an endoscopy still may be required if the X-ray or ultrasound give a reason for further inspections, removal of foreign objects, or a biopsy.
Dog Endoscopy Considerations
Be sure you understand why your veterinarian is requesting an endoscopy. If severe stomach or esophageal issues are suspected, an endoscope will best determine the root of the problem. If your dog has eaten or digested something he should not have and it has caused a blockage, the endoscopy can not only detect the obstruction but also remove it. An endoscopy can also work as a biopsy tool when tumors are found by way of discovery through an endoscope.
Depending on the scope of the necessary endoscopy, it may be difficult to inspect all the areas necessary for full diagnosis. Gastrointestinal endoscopes can be inserted through the dog's mouth or rectum, but the entire view of the intestinal tract may not always be available.
Consider and talk to your veterinarian about alternatives to an endoscopy which can also give views of potential trouble areas and concerns.
Endoscopy Prevention in Dogs
Dogs are often found chewing on objects they should not be ingesting. A common reason for an endoscopy is to discover and retrieve a foreign object such as rawhide, string, or bones. Watch your dogs, especially puppies, closely as they play, eat, and chew. Leave them only puppy-safe toys with digestible materials and take away any bones they have broken which are small enough to block a passage or sharp enough to cause a tear as they swallow.
Keep your dog on a healthy diet which properly changes as they grow. Keep people food out of the dog's diet. Try to maintain a healthy weight, a healthy diet, and daily exercise for your dog.
If you notice unusual persistent vomiting or diarrhea, either incessant or repetitive, especially after meals, alert your veterinarian.
An endoscope is useful for many reasons. Keeping your dog healthy and away from foreign objects which need medical intervention is the best way to avoid a foreign object endoscope retrieval.
Endoscopes are effective for diagnosing injuries from trauma or illness. Running tests such as CBC, X-rays, and ultrasounds may give your veterinarian answers without the more invasive endoscopy.
Though many cancer sources are unknown, leading a healthy lifestyle with your dog will improve and increase their lifespan. Poor diet, minimal exercise, and second-hand smoke can cause cancer cell growth.
Endoscopy Questions and Advice from Veterinary Professionals
Boots
Mini Aussie
2 Years
1 found helpful
Boots has had chronic vomiting of stomach bile since around 8 months of age. He also has had chronic and progressing coughing fits after drinking water since around the same age. He has had X-ray done for collapsed trachea which was negative. Prilosec has decreased the vomit episodes to 0 since he's been on it. Vet now wants to do an endoscopy for cough and vomit fits to see if it's related and get down to a conclusion. Unsure if this is the move I should make. There's hundreds of different diagnoses with his symptoms. He also is displaying premature greying around his muzzle as of the last three months
Did you get this procedure done? It sounds like my dog Callie- 4.5 years old. Tried it all!!! Dr. Thinks we should have the scope done.
How is Boots doing?
Add a comment to Boots's experience
Was this experience helpful?
Oscar
Shih Tzu
7 Years
0 found helpful
My 7 yr old male shih tzu has developed a loud, hacking, wet cough. His eating is spotty. He sometimes turns down eggs, bacon and ham (though hamburger seems to work). His energy level is low. We have gone through 3 cycles of antibiotics with no change and his white blood cell count is elevated. Xrays show no tracheal collapse and what might be a lung congestion (vet does 't believe it is cancer). Poor little guy has been this way for a month now. Vet says the next step is a 'scope' but he is dubious as to what it will tell us. What are your thoughts and suggestions? I'm not ready to be without Oscar. We need each other. Thanks.
Are you feeding him grain free food? Cough can be a sign of DCM (dilated cardiomyopathy) that people are finding of late due to pet's diets. Check out taurinedcm.org. There's also a facebook page of the same name. It's probably not that since sounds like Oscar had an x-ray and that would have probably showed an enlarged heart. Just a thought.
Add a comment to Oscar's experience
Was this experience helpful?
Bella
American Staffordshire Terrier
1 Year
0 found helpful
My 18 month old Am Staff has had on and off spouts of diarrhea and vomiting I've the last 9 months. We've tried many foods, Done tons of blood work, ultrasounds, etc. My vet thinks it's IBD. What now? My vet is recommending an internal med vet. What can they tell us differently? If they want to do an endoscopy, what can that tell us besides confirm it's IBD? Then what?
Trying to figure out if we should just keep her on the RC GI canned food, which is expensive but causes no issues. It's when we try to incorporate a kibble dry food that she has issues
Add a comment to Bella's experience
Was this experience helpful?
Finn
Golden Retriever
9 Weeks
0 found helpful
Has Symptoms
Ingestion of foreign objects
Puppy swallowed coin earlier today. X-ray suggested it was a quarter. Primary vet does not have endoscopy capabilities and other local vet offered a quote of $4K+.
Local internist consulted but stated not emergency, so wait until Monday, even if a penny. Primary was not confident but deferred to internist.
Waiting on internist is much more feasible for me, financially. That said - I want to do what is right for my puppy.
Following up with primary tomorrow, while I await pre-authorization. Advised to not feed tonight, as concerns are with aspiration or binding the coin and pushing it further.
Acceptable to wait until Monday, to see the internist? Or should I focus on trying to get this removed ASAP? Sent home with a bolus of SQ fluids.
Add a comment to Finn's experience
Was this experience helpful?
Finn
Golden Retriever
9 Weeks
0 found helpful
Puppy swallowed probably a quarter - X-rays showed it in his stomach.
My vet could only offer surgery but another local vet, could do endoscopy,
at $4K+. Internist my vet usually uses is more affordable but not available until Monday. Suggested that would be fine, even if a penny. My vet was slightly concerned but deferred to the internist.
Advised to not feed, due to possible aspiration OR potential binding and pushing coin further along.
Home with me tonight and back tomorrow for follow-up (waiting on pre-authorization for scope).
Thoughts on waiting until Monday, for traveling internist to come? And should I be feeding him during this time? Showing no issues whatsoever and only reason for waiting would be cost benefit.
If insurance approval comes through tonight, none of the financial concerns will exist.
Add a comment to Finn's experience
Was this experience helpful?
Puff
Shitztu
10 Years
0 found helpful
My 10 lb shihtzu swallowed a very small avocado pit (they have mini avocados now) on Saturday. Today is now Wednesday and she has vomited once daily.
Her appetite is regular and she is drinking water. She has had only one known bowel movements since and is acting normal. 1) could the avocado pit have been broken down and digested with the vomiting a response to the toxins in the pit 2) should she get an endoscopy to reveal the truth since I have not seen another bowel movement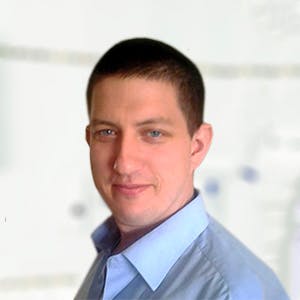 3320
Recommendations
The avocado pit is not digestible and this is why we get concerned about a gastrointestinal obstruction; the first step would be to visit your Veterinarian for an x-ray so we know where it is because if it has somehow passed through the stomach to the intestines then endoscopy wouldn't be an option and surgery would be required. As a Veterinarian I prefer pitless avocados (see link below). Regards Dr Callum Turner DVM www.theguardian.com/lifeandstyle/2017/dec/07/marks-and-spencer-stoneless-avocado
Add a comment to Puff's experience
Was this experience helpful?
Pippa
Daschund
6 Years
0 found helpful
Pippa has been lethargic and not eating with her usual gusto for past month. Started vomited last week and stopped eating altogether. Blood work, pancreatitis test, xray, ultrasound all normal. Some fluid in stomach. Hospitalized for for 3 days with all tests repeated. Released 2 days ago. Still not eating and has severe diarrhea. They cannot determine a cause. Would an endoscopy give us an answer?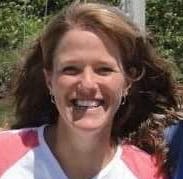 1611
Recommendations
Without knowing more information, I have a hard time commenting on what might be going on with Pippa, but I am sorry that she is having this problem. If she isn't on any medications, there are some that may help, to stop her vomiting and diarrhea and get things moving in her GI tract. If she is already on medications, and your veterinarian is suggesting that endoscopy and/or biopsies may help to find out what is wrong with her, that may be the next step for her. Since your veterinarian knows much more about her situation than I do, it would be very reasonable to ask them to explain more what the benefits of the endoscopy might be.
Add a comment to Pippa's experience
Was this experience helpful?
Teddy
maltipom
4 Years
1 found helpful
My dog had a treat stuck and did endoscopy to remove it. It was removed successfully and the dr said theres just very minor irritation so he doesnt need any meds, just soft diet & monitoring. However, my dog started to gag once in a while and it sounds like there might be some mucus he is trying to cough out? He does this after waking up as well. Could this be just soreness from procedure, any signs that are expected? Has been approx 12 hrs after procedure right now.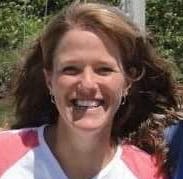 1611
Recommendations
I would not be surprised 12 hours after that procedure if Teddy has some irritation in his throat. If he isn't eating, or seems lethargic, or the gagging continues for more than 24 hours, a recheck with your veterinarian would be a good idea.
Add a comment to Teddy's experience
Was this experience helpful?
Mucki
Jack Russell Terrier
3 Years
1 found helpful
Reguration. At least once a month. Last year when it started he had it every day for weeks. Did x rays. Found nothing then period with bad vomiting. More x rays. Found nothing then more tests got diagnosed with giardia. Since that after eating something not normal or stress or to much water reguration. Weight goes up and down couple of pounds. Looks healthy. Not always eating well . On hills and En food with turkey pumpkin and yogurt. Very playful and active. All update on shots etc. I am worried about an enlargement of esophagus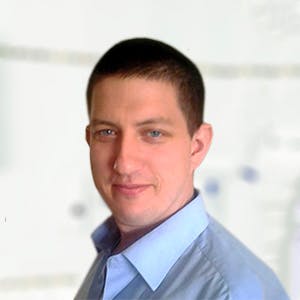 3320
Recommendations
Thankfully around once per month isn't frequent, but we still need to understand why it is happening; if the cause was megaesophagus (enlarged esophagus) then we would expect to see the regurgitation more often. Megaesophagus may be detected on x-ray but it is best to be done with contrast media to get a more enhanced view of the esophagus; you should discuss your Veterinarian and think about eating habits and position. Regards Dr Callum Turner DVM
Add a comment to Mucki's experience
Was this experience helpful?
Goofy
Shih Tzu
12 Years
0 found helpful
My dog was diagnosed with heart disease about a month ago. At a follow up checkup a couple of weeks later, they noticed he had lost a significant amount of weight and were concerned. Since, he has lost a total of 3 pounds (he is normally 18.5), they suggested a stomach ultrasound to rule out cancer.

He got his stomach ultra sound last week, but no tumors were found and the specialist believes it to be IBD, but thinks an endoscopy is necessary to properly diagnos and get some samples for biopsy.

With his heart disease, this makes me really nervous. The specialist spoke to the cardiologist and they think it is safe to go through with the procedure, granted there is no fluid in his lungs (which will be determined the day of through X-ray).

I would appreciate any advice and suggestions!!

This boy is my baby and I wouldn't want to put him through any unnecessary risk..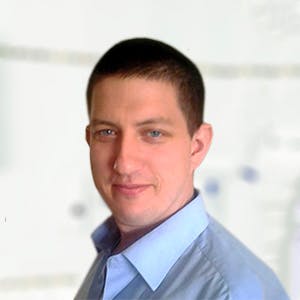 3320
Recommendations
Your concerns are understand especially when we're thinking about our babies; however if the Specialist and the Cardiologist have cleared Goofy for the procedure I wouldn't be too concerned, any decision is down to the Veterinarian who will carry out the procedure. As I haven't examined Goofy I cannot give a differing opinion but would follow the guidance of the Specialist and Cardiologist. Regards Dr Callum Turner DVM
Add a comment to Goofy's experience
Was this experience helpful?
Maya
Golden Retriever
11 Years
0 found helpful
Has Symptoms
Snoring, breathes very loud, tired
My golden retriever had her teeth cleaned about seven weeks ago and ever since she has been snoring and breathing loud and some times acts as though she will choke on her food. We since had been watering her food down and she seems fine with that. She is 11.5 years old as well. her Dr seems to think it could be upper respiratory issues as he suggested a scope but we recently found out those cost around 2,000.00. Any suggestions of what options we would have at this time.Could this be caused from her teeth cleaning at all.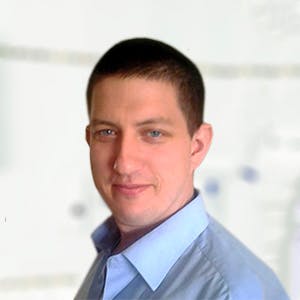 3320
Recommendations
If a dog is intubated during anaesthesia, they may have a little change in the sound of their bark, cause a little cough and may have a few short term issues; however, I don't know what is exactly going on there but it would be a good idea to at least get a visual on the larynx to see if there are any changes to its function which may be enough to do with a laryngoscope. Regards Dr Callum Turner DVM
Add a comment to Maya's experience
Was this experience helpful?
Kirby Pugett
Pug
1 Year
0 found helpful
We took our dog to the vet hospital because he was having vomiting/diarrhea episodes every few days. They did blood work and it came back normal. So they did and X-ray and it appears there is some grainy mineral/material in his piloris. They put him on fluid and high fiber diet to see if her could pass it. The repeat X-ray showed the blockage had moved but it had moved in the wrong direction. The doctor says we can do either exploratory surgery or an endoscopy. Which option would be the best for us?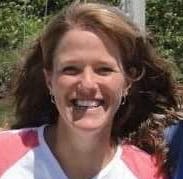 1611
Recommendations
Without seeing the x-rays or knowing more about Kirby's situation, I have a hard time commenting on the best course of action for him. I can say, however, that exploratory surgery offers a much better opportunity to visualize everything and remove any problems in the stomach or intestine, while endoscopy is a much less invasive procedure but is limited in how much can be visualized and seen. It would be best to talk with your veterinarian to see which option they feel would be best for him.
Add a comment to Kirby Pugett's experience
Was this experience helpful?
Mark
Beagle
4 Years
0 found helpful
My beagle/dachshund mix ate about 2 cups of grass and had an endoscopy to remove the grass about 24 hours ago. Procedure went well and he's eaten two meals of rice and chicken since then, but he has yet to poop. He makes the motions like he wants to go/is about to go, but never follows through. There might still be grass in his intestine, so I was told to make sure he poops, but I have no idea how to make him go if he doesn't want to.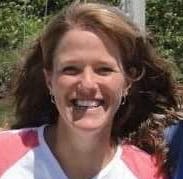 1611
Recommendations
You can't make him have a bowel movement, but will need to continue to monitor him to make sure that he is doing so. Since his stomach was probably emptied by this procedure, it may take 24-48 hours for him to have a BM. If you are not sure, or he is straining to defecate and not able to, you should have a recheck for him with your veterinarian. They may want to repeat x-rays to see what is going on with him.
Add a comment to Mark's experience
Was this experience helpful?
Luna
Siberian Husky
2 Months
0 found helpful
I have a Siberian Husky puppy. She's about 2 months old and about 6 or 7 this morning she swallowed a black small sock and I wasn't able to get it out in time. She's been playful and eats but I'm still worried. I've done some research saying she can either poop it out or puke it out.. Should I wait to take her to the vet if she has any symptoms or should I patiently wait to see if she'll poop/puke? I'm really worried she won't though because she such a little dog.. HELP PLEASE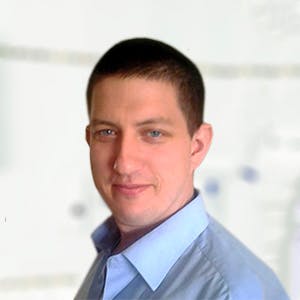 3320
Recommendations
Some socks pass through or are vomited up, but sometimes surgery is required; given her young age I would recommend that you speak with your Veterinarian and work together to get the sock out as quickly as possible. Regards Dr Callum Turner DVM
Add a comment to Luna's experience
Was this experience helpful?
Dude
jack russell mix
6 Years
0 found helpful
My dog is six and has had chronic GI issues since adopting him two years ago. We finally settled on a perscription diet (that he would eat) a year ago after a pancreatitis occurrence, and he has been healthy and mostly IBD symptom free/controlled until one and a half weeks ago. He became ill, vomited bile, and would not eat for a day and a half, finally eating due to no perceivable difference in treatment (has been on courses of antibitoics, etc since the episode began). However, he has been alternating between sick (anorexia, stomach squeaking) and 100% well (eating, active) every one to two days since this started. Because symptoms are not severe (little vomiting or diarrhea during sick period) we do not think pancreatitis is to blame, but at a loss to understand what may be happening since he is alternating between seeming completely fine and being sick/like his body needs a reset after a day or two of food. We will be completing an endoscopy in the next few weeks as a next step to understand what may be causing his GI issues overall, since we've seemed to exhaust all other treatment options. Is there any other advice you can give/ possible causes of illness my vet hasn't thought of?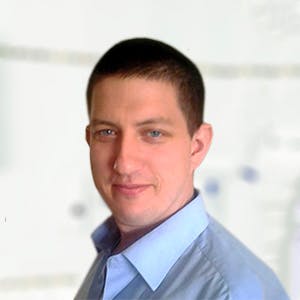 3320
Recommendations
Chronic gastrointestinal issues can be difficult to get a handle on with some cases only being managed with no real indication of an underlying cause; endoscopy would be useful and may allow for some collection of tissue samples to help understand what is happening. These types of cases may be triggered by a variety of different conditions which may include diet, infections, parasites, stress among other causes (pancreatic disorders among others). I cannot really think of anything to add, but would recommend consulting with a Specialist if there is no diagnosis. Regards Dr Callum Turner DVM
Add a comment to Dude's experience
Was this experience helpful?
Max
Poodle
7 Days
0 found helpful
My dog Max is having issues with his stomach. He is about 7 years old. He always had severe IBD, but recently it has escalated. He threw up all over the house a few days ago so we took him to the vet for an Ultrasound. Because Max has IBD, we regularly do ultrasounds of his stomach. They found that this time his stomach walls are thickened significantly since his last ultrasound 9 months ago and he has several ulcers around his duodenum. It's thickened so much that the food is having trouble passing through to the small intestine. Max also has early stages of gallbladder mucocele, inflamed liver, and pancreatitis (had this for past year).

Because of the above, vets and internist are concerned he has lymphoma.. We are planning to do a scope tomorrow morning for clear diagnosis. The cost between an upper only w/ 2 biopsies and upper/lower endoscopy w/ 4 biopsies is significant. Because of this, we are considering doing the upper only - the doctor says they get a diagnosis from this most likely, but a upper/lower scope with 4 biopsies would be best.

Is it necessary to have both an upper/lower endoscopy to diagnose Max? What would the benefits be?

I really appreciate your advice! We are going tomorrow morning and anything you can add would be amazing!!!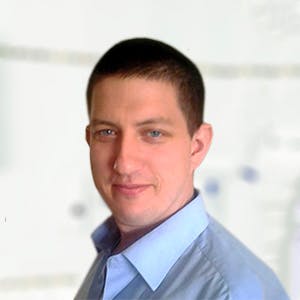 3320
Recommendations
Performing an upper and lower endoscopy would allow more information and samples to be taken which may help to confirm or rule out certain conditions, an upper endoscopy would be suitable for what you are looking for (in most cases) but more information is best. I would stick with the upper endoscopy especially if you have concerns relating to cost. The link below is to an article on the indications for upper and lower endoscopy. Regards Dr Callum Turner DVM http://veterinarycalendar.dvm360.com/clinical-indications-and-techniques-upper-and-lower-gi-endoscopy-proceedings
Add a comment to Max's experience
Was this experience helpful?
Nova
Boxer
4 Years
0 found helpful
My boxer has had bloody diarrhea since I got her at six weeks old. The first day I had her it happened. I immediately took her to the vet and she was checked for Parvo and Giardia. Both came back negative. She was put on antibiotics and prescription food. It continued and I took her back to the vet where we had her stools tested and blood work. She was tested/checked for parasites. She was put on another bout of antibiotics and continued prescription food. I eventually got a second opinion from another vet who suspected pancreatitis. We tested for that and it came back negative. She was put on another round of antibiotics. I then took her to another vet who had us change her diet several times from Royal Canin, Hills, and others. Her bloody diarrhea persisted. We took her to an internal medicine vet who did x-rays and an ultrasound. The x-rays showed nothing and the ultrasound came back normal with a little thickening in the small intestine, but not much. The internal medicine vet wants to scope her, but I feel like she is young and has suffered from this for so long that we have not explored all possibilities before doing this evasive procedure. Any other suggestions are welcomed. She is currently not on antibiotics and I am changing her diet and incorporating probiotics again. It's tough to keep her on antibiotics all the time.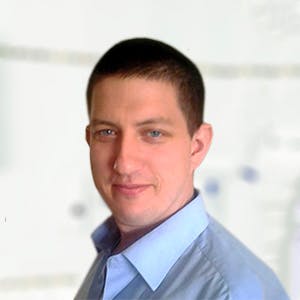 3320
Recommendations
Whilst I understand your concern about endoscopy, it isn't as invasive as other methods like an exploratory laparotomy where her abdomen would be surgically opened and her internal organs inspected physically one by one. Endoscopy is a good choice at this point and allows for a biopsy to be taken using the working canal which can then be sent for histopathology which may help assist in reaching a diagnosis. Regards Dr Callum Turner DVM
Add a comment to Nova's experience
Was this experience helpful?
Chikis
Chihuahua
8 Months
1 found helpful
My dog recently choked on (what i believe to be) a dry tortilla and had to take her to the vet. There they told us that she had scratched her esophagus and to watch her for any coughing while eating or loss of appetite.They also told us if coughing or further choking occurs to look into scheduling her for an endoscopy. She has been eating soft foods and doesn't cough or choke while eating. But recently she has been randomly yelping throughout the day. Does this have anything to do with the incident? Should I seek further veterinary care?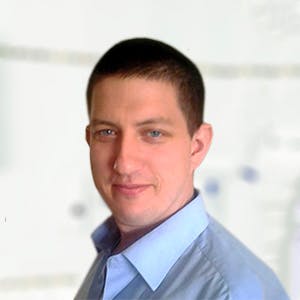 3320
Recommendations
I would keep an eye on her for a little longer and try to associate a cause or a trigger for this yelping as it would help your Veterinarian during an examination; if the yelping was due to the esophagus, it would also occur when she ate. If you don't see any improvement in the frequency of yelping, you should visit your Veterinarian for an examination. Regards Dr Callum Turner DVM
Add a comment to Chikis's experience
Was this experience helpful?
Niko
Boxer
7 Months
0 found helpful
We have a 7 month old male boxer puppy. Noticed him coughing/wretching after napping over the course of a few months (he didn't have this issue when we first got him). Despite my concern, the vet wrote it off as being normal for brachycephalic dogs. Last month he aspirated on his own vomit which caused aspiration pneumonia. He has been underweight since we got him at 8 weeks old, so I have been desperately trying to fatten him up with quality high protein/fat foods for most of his short life. GERD didn't even occur to us, but now I feel like I caused this chronic issue from pushing all that rich food on him - is that even possible? He always had a few tummy issues long before this (vomiting, intermittent diarrhea) but giardia was the culprit. Therefore lots of antibiotics. To get back some of his gut flora I have been doing probiotics/proenzymes. But he now has extreme GERD which doesn't seem to want to subside. I have him on pepcid ac twice a day, plus sucralfate slurry for his throat (45 minutes apart to allow pepcid to work its magic). I have him on prescription diet (royal canin gastro active - which is not my idea of proper nutrition by any means), but it seems to be helping a tiny bit, I think. The vet did some blood work and found his creat urea (BUN) was elevated - 10-58(?), suggesting possible kidney issues - not sure if that's related. She also did followup X-rays and did not notice an enlarged esophagus. Her next course of action is ultrasound, and then if nothing is found she wants to do a scope. So now I have this poor pup with a severe case of GERD, who is drastically underweight (you can see all his ribs, hip bones and some of his spine). No matter what I feed him (and I've tried everything), getting him to eat without regurgitating is impossible and he just can't tolerate high fat foods for obvious reasons. Also, it's important to note he is super active and energetic, doesn't look/act sick at all. Does any of this sound familiar? Should we just suck it up and jump right to the scope? Thank you so much in advance!!!!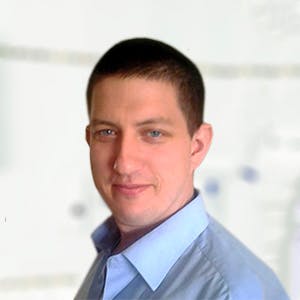 3320
Recommendations
Whilst I understand that his esophagus is normal, it may still be worth try to feed him in an upright position like a Bailey Chair and leaving him in it for around 20 minutes after eating which may be difficult but could help him keep his food down; also feeding small meals more often may also be helpful. Endoscopy would be useful to visualise the lower esophageal sphincter to see if it is closing properly. It is difficult to think about what may be happening without going on a tangent; the BUN should be monitored regularly and urinalysis may also be useful too. Regards Dr Callum Turner DVM
Add a comment to Niko's experience
Was this experience helpful?
Miley
Dachshund
4 Years
0 found helpful
8-16-17 vet did blood draw(small animal) and Animal Profile 15 and Radiograph. All came back normal.
Dog had no fever, normal stool and appetite. What else can we do before we do endoscopy?
Gurgling sounds, left nostril excretes phlegm,
Excessive sneezing numerous times a day.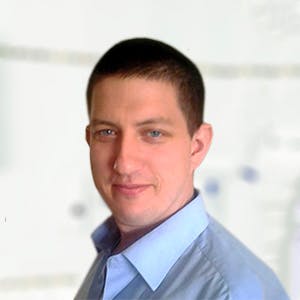 3320
Recommendations
There are a few different causes for the symptoms which you are describing which may include infection, allergies, polyps and foreign bodies; I understand you may be trying to avoid endoscopy due to the cost but the cumulative costs of other tests may turn out to cost more with still no cause, at least with endoscopy (rhinoscopy for the nose) will allow your Veterinarian to directly visualise any lesion. Regards Dr Callum Turner DVM
Add a comment to Miley's experience
Was this experience helpful?