What is Enucleation?
Enucleation is the surgical removal of an eye and its associated structures, e.g. eyelids. The procedure is undertaken in order to prevent pain or spread of disease, such as when an eye is irreversibly damaged, cancerous, or affected by non-responsive glaucoma.
Enucleation in dogs is often a treatment of last resort, when all previous attempts to salvage the eye have failed. The procedure is carried out under full general anesthetic and, although a major procedure, there is every chance of a successful outcome. This is not a specialist procedure and is commonly carried out at general vet practice.
Book First Walk Free!
Enucleation Procedure in Dogs
Enucleation is never undertaken lightly and only after all other treatment options have been explored. For example with glaucoma, referral to place a surgical stent (drain) in the eye may be an option.
Enucleation requires full general anesthetic and may involve an overnight stay after the surgery, for additional pain relief and monitoring. Elderly patients may require intravenous fluids during the surgery to reduce the risk of kidney complications.
The procedure involves:
Preparing the patient by withholding food overnight prior to the operation
A pre-op check, possibly including screening blood tests
A premedication injection and pain relief to prepare the dog for the anesthetic
The dog may be put on intravenous fluids at this point
The anesthetic is administered via a catheter in the front leg and maintained via gas delivered through a tube in the airway
A vet tech monitors the dog's vital signs
Hair is carefully clipped from around the eye and face
The skin is made sterile with surgical scrub
The surgeon scrubs up, and then sutures the eyelids of the affected eye together
The surgeon removes the eye by careful dissection, and any bleeding vessels clamped and tied off
Skin is sutured over the empty socket
The dog wakes from the anesthetic and must wear a cone to protect the surgical site
The dog is discharged with pain relief and perhaps antibiotics
The dog requires a post-op check at two to three days
The sutures are removed 10 - 14 days later
Efficacy of Enucleation in Dogs
Once the initial post-operative discomfort is over, enucleation is extremely effective at preventing ocular pain, without risk of relapse. Many owners who opt for surgery after a delay often notice their dog is happier than it has been some time, now the long term low pain has gone. In many cases, the alternative to enucleation is long-term management of a condition, which can be difficult or even impossible to achieve. This may require visits to specialists for repeated anesthetics to repair damaged corneal tissue or regular visits to have the pressure within the eye measured. Medical management of severe eye conditions is rarely successful, which leaves the possibility that the dog is in constant low-grade pain, so treatment decisions are best made with the dog's long term welfare in mind.
Enucleation Recovery in Dogs
It is essential the dog wears a cone until the sutures are removed.
For the first two to three days postoperatively, the dog may be quiet from the anesthetic and experiencing some discomfort. The pain can be managed with medications, which your vet will supply.
Following a check-up at the two to three-day point, the dog has gentle lead exercise until the sutures are removed at the 10 - 14-day mark.
Complications are rare, but include hemorrhage or wound breakdown. If the bleeding is severe, revisional surgery may be required or the clinician may opt to pack the socket and use pressure to prevent further blood loss. However, the vast majority of patients make a full and uneventful recovery.
Once the sutures are removed no further aftercare is needed and the patient signed off.
Cost of Enucleation in Dogs
The one-off cost of enucleation surgery must be balanced against repeated specialist visits, repeated anesthetics, and ongoing medication costs. At a general practice, the cost of enucleation surgery ranges from around $400 - $950 depending on the supportive care needed.
Prescription eye drops for glaucoma cost around $15 -25 per bottle and may last around 2 - 3 weeks each. When a condition is managed medically the dog may need weekly visits initially and then three-monthly check-ups. The cost of these visits can be $25 - 50 for a regular vet, to $70 - $270 for a specialist veterinary ophthalmologist.
Dog Enucleation Considerations
There are many factors to consider with enucleation surgery. The procedure is permanent and irreversible, and the dog blind on that side afterward. However, many of the conditions for which enucleation is appropriate may have already resulted in loss of sight. The short-term discomfort of surgery is balanced against the long-term benefit of being pain-free. In addition, this surgical option can be cost effective as the results are permanent. The risks of surgery are low and relate to hemorrhage and any anesthetic risks for that individual patient. However, good surgical technique and pre-op screening minimizes both of these factors.
Enucleation Prevention in Dogs
Many of the health conditions that result in enucleation being an appropriate option are not preventable. Conditions such as glaucoma are strongly linked to genetic conditions such as luxating lens or poor drainage angles from the eye. Breeds most commonly at risk include terriers, Basset Hounds, and American cocker spaniels.
Owners of these breeds should be vigilant for the earliest signs of discomfort in their dog to get the eyes checked. Early medical treatment stands a better chance of success than much later intervention.
Other problems such as eyes popping out of sockets are linked to face shape. Flat-faced breeds such as pugs and pekes are at greatest risk. To avoid problems, the owner should avoid scruffing their dog (which pulls back the eyelids) and use a harness rather than a neck collar.
Owners should be vigilant for signs of eye discomfort, such as blinking and squinting, closing the eye, rubbing, or an ocular discharge, and seek veterinary attention. Prompt treatment of ulcers on the cornea (surface of the eye) can stop them from perforating which could result in the loss of an eye.
Enucleation Questions and Advice from Veterinary Professionals
Max
Boxer
10 Years
2 found helpful
Our dog max had his eye removed about year and half ago. Since he has had a lot of black wax built up in that ear. I'm not sure if that is normal just yet and he has recently began to drink a lot of water.
Since our dog had his eye removed 3 weeks ago he cannot fully open his mouth or eat anything hard or crunchy. he can't even play with his ball because he can't open his mouth. he yelps at even a piece of treat when he bites down. any thoughts?
Matthew J Ryan Animal Hospital aka PennVet In Phila is excellent. Dr Beale, Opthamologist is at Penn Vet & also has an office in Lancaster.
I'm trying to find out where to take my dog to have eye surgery in Philadelphia
Sorry I didn't get the last response. But like I said previously my dog has glaucoma and needs his eye removed is there a place in Philadelphia and what is a round about or going price🙏🏽
Add a comment to Max's experience
Was this experience helpful?
Dixon
Chihuahua
2 Years
0 found helpful
My chihuahua got a scratch on his eye and the vet said it's very deep and wants him to have Enucleation to have his eye removed. I'm very worried and scared for him. He goes Friday for the follow up and to schedule surgery.
Our 14 year old pug just had her eye removed . Cost 444.00.
South Texas
My Chihuahua, Chico was just attacked by another dog today and his eye had to be removed. The cost of the procedure in S. New Jersey was $3,300 by a specialist.Hopefully he's coming home later in the day.
Procedure by a specialist in Hawaii is $2,000.
DON'T HESITATE TO DO IT.
I have no idea where you get your cost projections for this procedure, but in Southern California the cost is $2,700.00, without an overnight stay.
Add a comment to Dixon's experience
Was this experience helpful?
Chippy
cockapoo
9 Years
-1 found helpful
I recently adopted a 9.5yr old Cockapoo. He is blind due to lack of care. He has Glaucoma in the one eye. Our vet and the doggy eye specialist are speaking of eye removal within the year. My only concern is coming from a home he loved for 9 yrs, to a rescue, to the foster, back to the rescue and then to me- im afraid it will traumatize him more. Im not super informed on dogs and how the process these things. Will it effect him greatly? Also I read that eventually both eyes will have glaucoma. Should both be removed at the same time? Or will they only remove the other if it has glaucoma? Both eyes have zero vision!

Thanks!
My 14 year old Boston Terrier just had her eye removed due to Glaucoma. I live in central Illinois. The dog Optometrist gave me a quote of $1600, another vet gave me a quote of $900. I called my old vet and we went with them. The cost was $291. I spoke with my dogs Optometrist, they stated that it was a simple procedure that any vet could do with no problems. It's been 3 days post surgery and she seems better than before the procedure already. Crystal
My dog has glaucoma and has to have his eye removed can you tell me a place in Philadelphia that does it and a round about price
My dog Lobo had his right eye removed in August of 2018 at a total cost of $250.00. That included the surgery, vet visit and all prescriptions.
It took him a while to get used to having only one eye but he is alive and happy again.
His depth perception seems to be a little off because now he has a tendency to step on the back of my feet a lot.
It was worth is to stop the pain that he was in. BTW he is a 14 year old pit mix.
How much does it cost for your dogs procedure?
I know they would've maybe kept the eye in longer if it did not start making its way out of the socket, so it might be possible to not need to if he doesn't feel pain!
I just got my Cooper today and he is getting his left eye removed on a Christmas Eve Eve - I will let you know how it goes! The vet had almost no concern with telling me he had to get it removed because it has so rare of complications. Dogs are very resilient and in a year, when your dog might have it done, he will have a much better connection and won't even remember his old life before you. It's the care after the surgery that makes the difference so cuddle up with him and make him feel loved :)
Add a comment to Chippy's experience
Was this experience helpful?
Texas
Rat Terrier
16 Years
0 found helpful
Corneal Ulcer, ruptured eye

My Rat Terrier, Texas, is nearing 16 and experienced a corneal ulcer a month ago. I did not catch it in time, and the eye ruptured. He can no longer see and Ophthamologist is recommending enuleation of this eye. I am so scared for him.
Did you end up Going through and get in the eye removed? I'm on the other side of the United States visiting and my dog is having our problems to the The Ophthalmologist wants to remove her right eye tomorrow. It's hard for me to say yes. Did you do it
Add a comment to Texas's experience
Was this experience helpful?
Jayla
Chihuahua
2 Years
0 found helpful
Has Symptoms
Whimpering very low at times
Hi, My foster pup Jayla, a Chihuahua, had to have her eye removed which was done on Thurs 9/19/19. She seems to be eating very little since then and normally she eats her whole bowl of food. She does go outside when she needs to, but other than that she lays in her bed and has been sleeping a lot. How long does it normally take for a dog to return to normal activity after an eye enucleation? I am concerned about her not eating much and I do have to hide her antibiotic and her pain pill in food in order to give it to her.
Add a comment to Jayla's experience
Was this experience helpful?
Rosie
American Bulldog
1 Year
0 found helpful
My dog 1.5 year old Rosie was born with primary glaucoma. She has been on eye drop medication since she was 8 months old to control the pressure in her eye. Recently the meds have stopped working as effectively and her ophthalmologist feels it is time she has it removed. The ophthalmologist was going to charge us $2,000 for the surgery... obviously we are not thrilled with that price. We found another vet that will do it for $900. After reading through some of these posts, I still feel like that seems rather high. But I'm also concerned with the fact that the ophthalmologist was going to use a nerve blocker during the procedure and said that is better than just anesthesia... but none of the other vets we have talked to say they do that. So my questions are: 1.) How important is this nerve blocker? I definitely want the best for my dog and want her to have no pain or complications whatsoever and am willing to pay for the best experience.. so is it worth the money to do the nerve blocker or are we ok going with a regular vet who does not do so? 2.) Even going with a normal vet it is $900... after reading some of these comments and the prices they listed, I feel like we are being way over charged... is that the case? I'm just not sure how the same procedure can be priced at $250 - $500 for some people and then the cheapest we have been able to find was the $900?! I'm just at a loss as to what to do and who to trust... I want my dog to be the taken care of in the best possible way and that is my first priority... but I also really want to find the most affordable option I can. and 3.) Is there a difference between a silicon eye and a prosthetic eye? I told the ophthalmologist we would not be interested in a prosthetic because we don't care about how she looks we just want it to be the most simple and effective procedure with as little chance for complications as possible... I just want her to be comfortable and never feel it for the rest of her life. He agreed but then still mentioned later putting a silicon ball in her eye...is that done to hold the shape of her face or was he still talking about the prosthetic? I'm just confused because I guess I thought there would be nothing in her eye and it would just be sown shut? Please help me figure out what to do. Thank you!
My American Cocker had his eye removed 2 days ago, due to Glaucoma. He also had a large wart removed from his head, his nails clipped and the option of intravenous fluids. He didn't have a prosthetic eye. The total cost, including antibiotics and a recovery diet was £800, which is just over $1000. It was performed by a local vet.
Add a comment to Rosie's experience
Was this experience helpful?
Rexx
Labrador
10 Years
3 found helpful
What are the pros and cons of getting the prosthesis eye rather than just stitching the eye closed after Enucleation? Our vet just recommended getting the surgery after they did another review of his eye yesterday. He had a partially detached retina from birth and it has now fully detached. He was first diagnosed two years ago and we have been using a steroid drop to help with the inflammation and it has worked great until a few months ago. They recommended removal because the eye is going to continue to build pressure (I believe) and could be causing him pain and discomfort.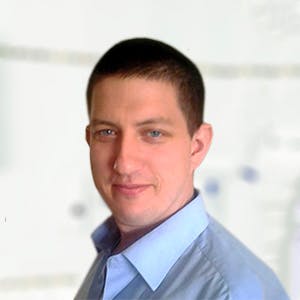 3320
Recommendations
A prosthetic eye is purely for owner satisfaction, a dog is not going to be able to see with a prosthetic eye so it is not going to add any value to their life but will make them a little more visually appealing to humans; I know it isn't pleasant to say. I would just go with a standard enucleation as it is more simple, cost effective and carries minimal complications; I would only recommend a prosthetic eye if a show dog or similar. Regards Dr Callum Turner DVM
Add a comment to Rexx's experience
Was this experience helpful?
Luna
English Mastiff
4 months
1 found helpful
My 4 month old mastiff puppy had an enuleation yesterday. I was informed the bone behind the eye is missing. Will there be any additional problems or causes for concern since she is missing that bone? She also has a cleft lip... I don't even understand how that can happen?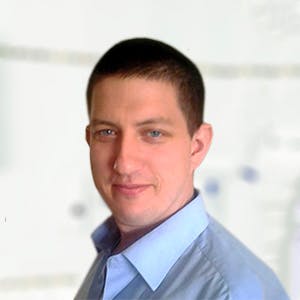 3320
Recommendations
There are various bones which make up the orbit (see link below), I am not sure specifically why a bone may be missing but I would ask your Veterinarian which one is missing and consult with an Ophthalmologist to determine what the specific cause is and if there is any other pathology to be aware of. Also, I would suggest you spay her at six months. Regards Dr Callum Turner DVM https://books.google.com/books?id=B_nh6zSr4wUC&pg=PA1430
Add a comment to Luna's experience
Was this experience helpful?
Gumby
Labrador Retriever
10 Weeks
2 found helpful
How old does a puppy/ dog need to be in order to have a safe enucleation surgery? I had found homes for these puppies at 8 weeks of age. The family who took in this puppy called me a week or so later and stated the puppy was ill and had gotten a wound on his eye. I took him back and took him to the vet VCA where they recommended and scheduled an Enucleation. Upon further research i was advised that the puppy was too young for this type of surgery. I just want whats best for the puppy and to choose the safest path for him. Is 9/10weeks too young for this procedure ?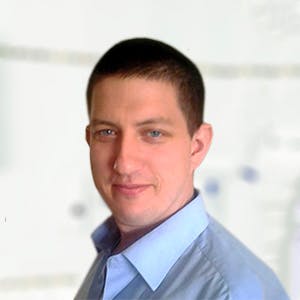 3320
Recommendations
It is always beneficial to perform surgery on a dog when they are older (two or three months); but sometimes due to the severity of an injury and the pain, discomfort or possible complications require surgery to be performed at a younger age. I haven't examined Gumby, but when a Veterinarian recommends surgery, they weigh the risk vs reward etc… If you have concerns, get a second opinion (by a Veterinarian that can examine the eye). Regards Dr Callum Turner DVM
Add a comment to Gumby's experience
Was this experience helpful?
Jingles
Papillon
12 Years
1 found helpful
My almost 13 yr old Papillon had lens luxation surgery in December of 2016. Brought her to vet ophthalmologist today and pressure was very high. They are suggesting either injection or Intrascleral Prosthesis. I asked about removal of the eye completely. They are also quoting $1,200 for injection, $2,400 for removal and $2600 for Intrascleral Prosthesis. Worried cause of her age and the cost is so expensive.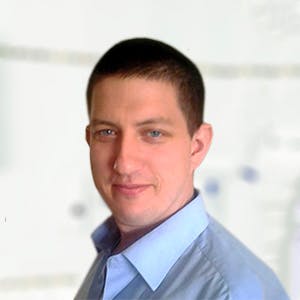 3320
Recommendations
Enucleation is a nice cure all for issues relating to the eye; the cost is high due to being quoted by an Ophthalmologist, however there are low cost clinics which may carry out the removal of the eye for a lower cost (see link below). You should decide which course of action is best for Jingles. Regards Dr Callum Turner DVM www.helpinghandsvetva.com/procedures-pricing/
More worried about the surgery because of her age. Her pressure was 30 in her eye. Do you think with meds it can be controlled?
Add a comment to Jingles's experience
Was this experience helpful?
Bailey
pit mix
10 Years
4 found helpful
My dog has advanced glaucoma in her right eye (not sure if primary) & I'm leaning towards this eye removal surgery. She's 10 years old pit mix. She's been taking meds & eye drops for about 2 months now. Her ophthalmologist is charging 1900 for eye removal surgery. Can you recommend a good ophthalmologist in Los Angeles area that is more reasonably priced? I'm in north Hollywood. Thank you !!!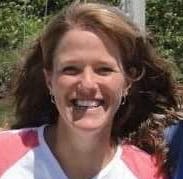 1611
Recommendations
Thank you for your question. If Bailey is suffering from glaucoma, and your veterinaian is recommending enucleation, that is probably whata she needs, as that can be a very painful condition. I am not local to your area, and cannot recommend a specialist, but perhaps your veterinarian can recomend an alternative surgeon. I hope that everything goes well.
Our chihuahua just had his eye out. He had glaucoma for a couple years, he's only 3 years old. His headaches were bad!! We didn't realize how bad until after his eye was removed. He was like a new puppy! Running and playing! We regretted not doing it sooner because it was the right decision. It cost us $1800, a lot of money but it was worth it to see his quality of life now!!
Add a comment to Bailey's experience
Was this experience helpful?
Christie
Miniature Schnauzer
13 Years
1 found helpful
Hi, Christie is a 13 years old miniature Schnauzer, she lost her eye 2 weeks ago because of a weird fight with another dog. The vet removed the stitches 6 days ago and everything seem fine except that she has like a brown crust in the corner of the eye (where the eye used to be). Is this normal?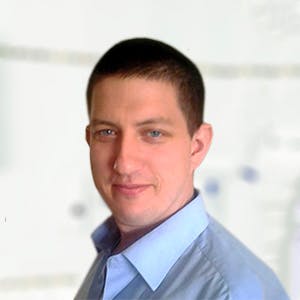 3320
Recommendations
A brown crust may form for a few reasons including drainage, wound not fully healed among others; I would keep an eye on the area for now and remove the crust with a warm damp cloth when it forms. If it is still forming by the end of the week return to your Veterinarian. Regards Dr Callum Turner DVM
Add a comment to Christie's experience
Was this experience helpful?
Bogey
Shihpoo
9 Years
1 found helpful
Our 9.5 year old dog had his eye removed two weeks ago due to glaucoma. His other eye was cloudy but he could still see to go outside, eat treats,etc. Now it is apparent that he has gone blind in the other eye. He is running into things and seems confused. Could a complication of the surgery have caused this or is it more than likely just weird timing?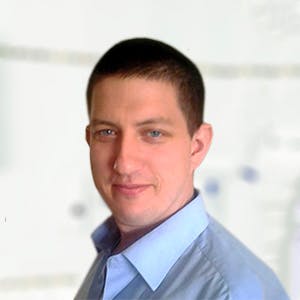 3320
Recommendations
Dogs which develop glaucoma in one eye will develop glaucoma in the other eye within twelve months in the majority of cases, the intraocular pressure of the remaining eye should be monitored regularly and treated as appropriate. You should visit your Veterinarian to check the remaining eye as soon as possible. Regards Dr Callum Turner DVM
Add a comment to Bogey's experience
Was this experience helpful?
phoenix
Chihuahua
8 Years
1 found helpful
My dog had an enucleation done last week, now she has some black scab looking substance around a few of the stitchings, there is some discharge but its a very light green (kind of like a booger). She doesn't seem to be in pain and we have finished with all of her antibiotics, her stitches are due to be removed 4 days from now.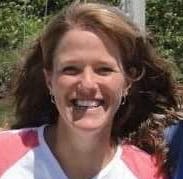 1611
Recommendations
If the discharge that you are seeing looks like it may be pus, Phoenix should probably have a recheck sooner than the 4 days. She may need further antibiotics, or it may be normal discharge. Since I can't see her, it would be best to have it looked at just to make sure.
Add a comment to phoenix's experience
Was this experience helpful?
Milhouse
Pekingese
13 Years
4 found helpful
My 13, almost 14 year old peke had his right eye removed today. He's already blind in his left and he wasn't seeing much from his right, aside from shadows in bright surroundings. I'm worried about the recovery and how he will handle this once he's home. So lost dogs adjust well?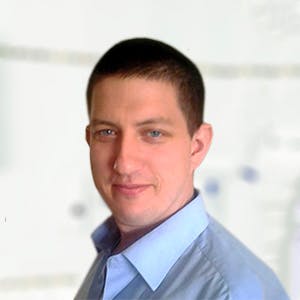 3320
Recommendations
Generally dogs adjust well to blindness and in many cases dogs will go blind slowly naturally so compensate well overtime; putting Milhouse in familiar surroundings will most likely give him more confidence but he will have a reduced level of activity. Finding his food and water bowl should not be a big task as he will smell his way there and as long as you don't move them. Regards Dr Callum Turner DVM
My 13yr old shihtzu had her op yesterday for enucleation of her left eye,she has been blind for 7 yr,cause unknown,we have been up most of the night with her crying,we had fought a 4yr battle with dry eye,ulcers and our vet decided that removal of her eye was best option for a pain free life,an operation at 13yrs was a hard decision but a life filled with pain was unthinkable.
Add a comment to Milhouse 's experience
Was this experience helpful?
Pongo
Shih Tzu & Toy Poodle mix
10 Years
1 found helpful
my dog was attacked by another dog last year, slowly his eye seems like it's shrinking, and his eyelid is rolling back. i have to clean his eye about once a week because it gets super gross and crusty and slimy very quickly. he itches the eye a lot and won't let me go near it. should i consider enucleation as an option or should i not be too worried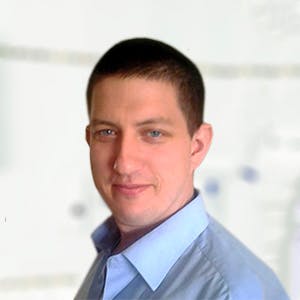 3320
Recommendations
You should have your Veterinarian examine Pongo regardless just to see what is happening before deciding on any drastic action like enucleation; without examining him myself I cannot weigh in and say whether the eye should be removed or not. Regards Dr Callum Turner DVM
Add a comment to Pongo's experience
Was this experience helpful?
Diesel
Great Dane
9 Weeks
1 found helpful
We have a puppy, 9 weeks old, that has experienced a corneal perforation where the iris has adhered to the cornea. He is blind in his right eye as a result. He has a scar that has formed over his cornea. Will he be in pain, and should we consider enucleation or leave the bad eye alone?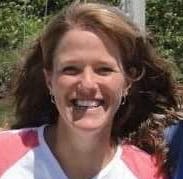 1611
Recommendations
Thank you for your email. I'm sorry that happened to Diesel. Since every eye injury is different as far as pain or the potential for ongoing disease, it would be best to ask your veterinarian that question, as they can see the eye and know the degree to which it is affecting him. With an adherence of the iris, there is always the potential for for that eye to develop glaucoma, which may be a factor in deciding which route to take, but your veterinarian will be able to assess if that is a risk.
Hi, my yorkie's eye popped out of his socket over a month ago. We took him to the vet and they told us it was because of infection in his mouth. He needed the eye and all his back teeth removed. Well we couldn't afford that whole surgery so we just got him on antibiotics for 10 days which got rid of the infection in his teeth. He's back to normal if not a better version of himself than before. He's very happy and does not seem in pain. But now I'm not sure what to do about his eye. Will it fall off or close up on its own eventually?? It's completely blind now for sure. He seems to have adjusted to that pretty easy. It's shriveled up now. But when I move it I can see behind it that it is not closed up. If anything surgery may be the only option but till then I'd like to just know if what the eye will do on its own?
Add a comment to Diesel's experience
Was this experience helpful?
Queenie
Pug
6 Months
1 found helpful
I have a 6 month old puppy that has seen the eye vet and her eyes are non functioning and will be removed. We have the choice to remove her eyes when she is full grown and have a partial prosthetic with the eye vet or get them removed right away.. What will be best the for the puppy?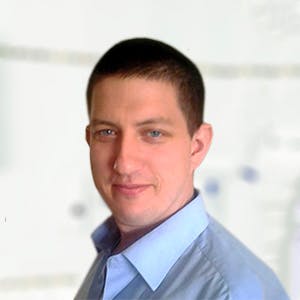 3320
Recommendations
If you are looking for a cosmetic approach, wait until she is an adult but if you want to have the eyes removed you can do it now and tie it in with spaying to prevent any further anaesthetic cycles. There are advantages and disadvantages to both and I am assuming whatever is affecting Queenie's eyes is not a painful condition because if pain is a factor you should have them removed now; the truth is a dog doesn't care if she has a prosthetic eye or not, it is more for the owners than anything else. Regards Dr Callum Turner DVM
Add a comment to Queenie's experience
Was this experience helpful?
Mya sue
Chiweenie
15 Years
2 found helpful
My dog had the eye inoculation on the 15th. Today her eye is swollen with some drainage not very much at all though. She's still on antibiotics for another five days. Is this normal?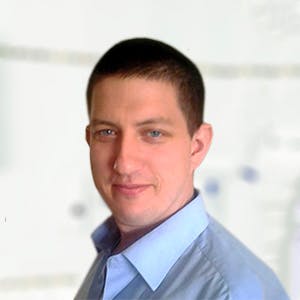 3320
Recommendations
Healing of eye enucleation surgery site may take around ten days, a little discharge as long as it is clear may be expected; if the discharge is white, yellow or thick I would advise you visit your Veterinarian again for a checkup to determine if any further treatment is required. Regards Dr Callum Turner DVM
It's got a red ish tinge to it. Doesn't look like puss. Looks like it would be clear if it weren't for the reddish tint. It was fine until we woke up. I read online blood pockets form & if she disturbed it, it could seep out? Some dog's have drainage some don't.
Add a comment to Mya sue's experience
Was this experience helpful?
Dexter
Pug Mix
11 Years
-1 found helpful
My dog had a an enucleation due to a cancerous mass behind his eye. How long after enucleation does it take for the wound to heal? I worry my dog may scratch and the incision will open. It's been almost 3 weeks post op.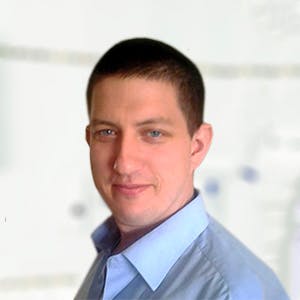 3320
Recommendations
Generally wound healing after enucleation and removal of sutures is performed around ten to fourteen days post surgery. If after three weeks the wound still hasn't healed, I would strongly recommend you visit your Veterinarian for an examination of the eye to determine if any further treatment is required. Regards Dr Callum Turner DVM
Add a comment to Dexter's experience
Was this experience helpful?
Milo
Jack Russell
12
2 found helpful
it has been 3 weeks since my 12 years old dog has had surgery, all he wants to do is sleep. He is eating , drinking water and using the bathroom. I am worried. his eye has healed amazingly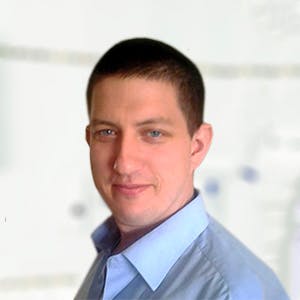 3320
Recommendations
One of the possible side effects of the use of hemp oil is lethargy; try giving a low amount or stop using it all together to see if there is an increase in activity. Otherwise speak with your Veterinarian. Regards Dr Callum Turner DVM
THANK YOU SO MUCH FOR THE PEACE OF MIND
Add a comment to Milo's experience
Was this experience helpful?