What is Stereotactic Radiation Therapy?
Stereotactic radiation therapy (SRT) is a non-invasive medical procedure that does not require heavy amounts of anesthetic. SRT's goal is to precisely target tumors without harming surrounding healthy tissue, making it a unique radiation therapy option.
The SRT process can begin at any point once a tumor is discovered. However, due to that fact that it is a relatively new curative treatment, other options are chosen more frequently by pet-owners. A veterinarian professional may recommend stereotactic radiation therapy if you prefer treatment with less risk of issues during open surgery. Although a relatively new treatment, SRT is sought by pet owners who seek a more direct and precise curative treatment.
Stereotactic Radiation Therapy Procedure in Dogs
When you make the decision to treat your dog with SRT, the first step of a veterinarian team will be to ascertain the tumor's size, shape, and location utilizing computerized imaging. Scanning processes reveal the approximate surface area and volume of the tumor, aiding veterinary oncologists with a 3-D image of the cancerous tissue.
After the details are assessed, tumors are targeted rapidly and at higher doses than conventional tactics, with the goal being to eliminate tumor cells, slow their growth, and prevent any future developments. This process is accomplished with the utilization of a CyberKnife.
CyberKnife technology is what makes SRT comparatively unique and successful. As no incisions are made, the CyberKnife is not actually a knife, but a series of computer-operated beams that efficiently cover the entire surface area of a tumor. The intense accuracy the CyberKnife achieves gives SRT its edge: the expected symptoms of typical radiation therapy (vomiting, fatigue, weakness) are not present because only cancerous tissue is exposed to the radiation.
During the treatment, immobilization devices are used by vet practitioners. These devices are meant to keep the dog completely still so that the radiation is aimed precisely at the tumor. Due to the wide range of dog shapes and sizes, immobilization devices are tailored to the proportions of the animal. This equipment is cushioned to help ensure your pet is as comfortable as possible during the procedure.
Depending on the unique circumstances of your dog and the tumor, more than one visit and dosage of radiation may be necessary. Each additional visit to complete the SRT process will call for scans to update the veterinary team on the status and position of the tumor.
The utilization of medical methods and equipment, such as an Onboard Imager (OBI) as well as cone-beam computed tomography (CBCT) assist veterinary professionals in maintaining accuracy with every treatment, if more than one is required.
Efficacy of Stereotactic Radiation Therapy in Dogs
Veterinarian professionals cite SRT as one of the most advantageous methods of curative treatment in dogs. Average life span after treatment is lengthened for veterinary patients. Furthermore, the dog suffers little disruption from their daily routine after SRT is successfully completed, allowing them to get back to a normal life.
Stereotactic Radiation Therapy Recovery in Dogs
The care needed for your dog after the SRT procedure is little. After treatment, your dog may seem slightly weak or drowsy as anesthesia wears off. Other than this potential drowsiness, pets should be back to their normal selves in a few hours. Your veterinarian will release your pet with no needed overnight stays as no stitching or healing process is needed.
Cost of Stereotactic Radiation Therapy in Dogs
SRT costs typically range from $2,000 to $9,000. Due to the fact that the final cost of the procedure relies on individual circumstances (i.e. the size of your dog, the number or size of tumors, etc.), this cost can be more. While you may save money on less office visits, no required overnight healing, and lack of administered anesthesia, the process of SRT relies on computer imaging formed through CT scans ($500 upwards), x-rays ($150 upwards), MRIs (upwards of $1,400), or ultrasounds ($260 upwards).
Dog Stereotactic Radiation Therapy Considerations
Reactions to stereotactic radiation therapy range from shedding to inflammation of the colon and/or mouth and tongue, as well as patchy, irritated skin. Other side effects as a result of SRT may be non-existent due to the treatment's ability to pinpoint cancer tissue without unsettling non-cancerous surrounding tissue.
However, due to SRT's use of higher dosage, side effects may begin to occur late after its completion, such as:
Fibrosis – aching joints, fatigue, rapid weight loss, discomfort when walking or running
Alopecia – hair loss, anxiety, itching, irritated skin
Hypopigmentation – loss of natural coat color, itching
Necrosis – lethargy, discomfort walking or running, loss of appetite
Veterinarians are aware of these potential developments. Many will prepare as best they can to avoid the development of late side effects. When blanketed, curative treatments for animals often result in less than 5% experiencing long-lasting, negative effects.
Despite these possible side effects, other curative treatments for cancer often require multiple visits to the vet, typically adding up to as many as 20 treatments over the course of less than a month. SRT can be beneficial for both you and your pet as it comparatively requires fewer visits. Furthermore, due to the accuracy of SRT, your pet may experience no radiation illness.
Stereotactic Radiation Therapy Prevention in Dogs
There are a number of suggestions pet owners may follow in order to help their dog avoid developing cancer:
Frequent Appointments and Exams
Scheduling frequent check-ups with a veterinarian is important when ensuring your dog is the healthiest they can be. Early detection of cancer is noted as one of the best preventative steps you can take. Frequent check-ups may ensure any possible cancer is caught quickly, as well as provide insight on preventative vaccinations.
Consider Spaying and Neutering
The removal of reproductive organs will prevent any testicular or mammary cancer in your dog.
Pursue a Healthy Lifestyle
While the inclusion of certain foods in your dog's diet aren't cited by veterinary professionals as cancer-preventative, keeping your pet healthy is always helpful. Research proper food for your dog, noting any allergies, and always make a point to play with your dog to get them moving and exerting energy, keeping their heart healthy.
Know your Pet
Some breeds of dog are more prone to cancer than others. Before adopting or after, educate yourself on the genealogy and history your pet. Be aware of the potential of cancer as well as signs of symptoms.
Keeping your dog healthy can often mean a healthier lifestyle for yourself, as well. Frequently protecting them from ticks and fleas with proper medication lessens your risk of contracting a disease. Similarly, not smoking around your dog lessens both of your chances of developing cancer, and forming a routine in which you both go for long walks or jogs together keep you both physically and mentally healthier.
Stereotactic Radiation Therapy Questions and Advice from Veterinary Professionals
Xena
Weimaraner
7 Years
0 found helpful
I am highly interested in this process to see if it would benefit our sweet girl. We had a biopsy done via rhinoscopy and about a 2 inch mass was found. We are waiting the results and have a scheduled visit with oncology this week. We were given the initial prognosis of 'very bad' to 'grave', which naturally was earth shattering. We have removed carbs from her diet and I am making her chicken stew for her main meals and eggs for breakfast. She is receiving the following supplements; yunnan bayou ,turkey tail, fish oil, probiotics, CBD topical oil and oral Rick Simpson oil. Any insight would be greatly appreciated.
Hi Charlie!
I am located in Greece, my 7 year old Boston terrier has a brain tumor and I am searching for a facility to provide SRS/SRT treatment in Europe, please send me information so I can contact them asap ans book an appointment. Thank you in advance!
Hello from Greece! My 7 year old Boston terrier has a brain tumor and I am searching to perform an SRS/SRT treatment. Please inform me were can this be done in Europe
Thank you in advance!
Bobby
Hi Xena, I'd recommend that you reach out to the help chat or the phone # on the Petcureoncology page. They provide SRS/SRT at a number of their facilities, but even if one isn't near you they have a whole team of radiation oncology LVTs who field questions through their chat and by phone. I run a brain tumor support group, and most of our dogs have been successfully treated with SRS/SRT and the team at PetCureOncology has been amazing at helping answer questions - to even our group members who are in Europe ... I know one of the initial uses for SRS/SRT 20+ years ago in veterinary care was nasal tumors... The treatment is actually very easy - much easier than hearing the diagnosis!! that much I can tell you! It's typically done these days in 1-5 treatments depending on the equipment the facility has, and they type of tumor... I hope this helps!!! I wish you and your sweet girl all the success in the world and all the healing power you guys need!!!
Add a comment to Xena's experience
Was this experience helpful?
King Tut
Poodle
10 Years
0 found helpful
My very tiny, micro tea cup poodle was recently diagnosed with a nasal tumor in his sinuses directly behind his left eye, that his encroaching on his upper jaw bone. Surgery is not an option because of his size and tumors location. To say this diagnosis came as a shock is an understatement. We thought he had a cold for a few weeks that we were treating with his vet, until it became absolutely necessary for him to have a CT scan. (since he is so tiny, 3.0lbs) we never have him out under any anesthetic, even his teeth cleaning are done with the waterpik technique)
after the shock and searching for any possible options, we met with Dr. Arkans, an oncologist at the MedVet Hospital in Chicago and came up with a plan for 5 treatments of SRT radiation therapy. By God's grace, the Dr's talents and the technicians care, my tiny little man came through the treatments (every day for 5 consecutive days with full anesthesia). He's currently healing. I wish I could say he's cured but radiation will only halt the growth not remove the tumor. He's a strong little thing and if love alone could cure him, I would have no reason to write this because he'd be healthy already. I can say, so far the SRT radiation seems to be making a difference. For how long, I have no idea. His quality of life is still very good. Eating is difficult as his mouth seems to be sensitive so I feed him beef baby food through a 1ml syringe. time will tell.
If surgery isn't an option for your pet and radiation is the only choice (or chance) check into SRT radiation.
How is he now? We just went through SRS for nasal cancer had to go out of state. We are about14 days out since last treatment and we have sores in mouth hard to find what he can or will eat. Does do better with chicken baby food. Have you heard about a green tea and honey mixture to help calm there mouth. Any insight to what I can do.
Add a comment to King Tut's experience
Was this experience helpful?
Mac
Border Collie
14 Years
0 found helpful
My 14yo BC had SRT 5 months ago, it stopped the bleeding and I'm 100% certain he would not be here today without it.

He still plays ball for 30 mins with his daughter.

If you are wondering what to do like I was, don't hesitate! Get them the treatment. I'm putting a video up on YouTube to talk about it. You can find us on the Chan meandthepig
Add a comment to Mac's experience
Was this experience helpful?
Moose
Bernese Mountain Dog
9 Years
0 found helpful
Our 9 1/2 BMD has developed a tumor about the size of a golf ball in his right shin and the Vet thinks it is cancerous. A tissue sample was sent up to CSU and we are awaiting results but in the meantime, I have been reading about SRT and am hoping it is a viable therapy for our "little" boy. He is not exhibiting any other symptoms: appetite is good, still wants to go for short hikes, has not disturbed bandage on biopsied area...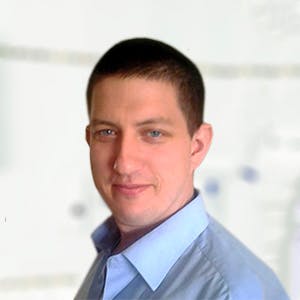 3320
Recommendations
It is important first to wait for the results of the histopathology to come back before planning any type of treatment, radiotherapy may be an options but it depends on whether the mass and Moose in general is a suitable candidate for this treatment. You should wait for the results and your Veterinarian will discuss your options with you. Regards Dr Callum Turner DVM
Add a comment to Moose's experience
Was this experience helpful?
Nyssa
Bernese Mountain Dog
9 Years
0 found helpful
Is stereotactic radiation therapy useful for tumors located in the abdomen, liver, or spleen? My dog was recently diagnosed with lymphoma. My vet found a tumor in her abdomen and well as some small lesions on her liver and spleen. I will be going to a veterinary oncologist to confirm this diagnosis this week but I'm curious if SRT will be beneficial for her. I would like to mention that she has been eating since starting the prednisone. I listed her condition as moderate but truthfully I'm not sure about how far her cancer has progressed.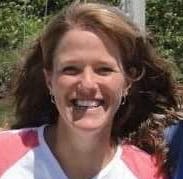 1611
Recommendations
I am not aware of the benefits of streotactic treatment for that type of cancer, but there are chemotherapy options that can help Nyssa. Once you have had your appointment with the oncologist, you will have a better idea as to prognosis and possible outcome for her. I hope that everything goes well for her.
Add a comment to Nyssa's experience
Was this experience helpful?