What is Tubal Ligation?
Surgical ligation in dogs is the term veterinarians often use for a sterilization method for permanent birth control in female canines known as tubal ligation. Tubal ligation is what people commonly call having the tubes tied, as the fallopian tubes are either blocked or cut to prevent the female's egg from traveling from the ovaries to the uterus to be fertilized by the male canine. Veterinarians have considered tubal ligation as a second option for canines in needs of a permanent birth control solution. Unlike an ovariohysterectomy, a canine that has undergone a tubal ligation will still possess the ability to maintain heat cycles and produce a steady level of hormones. Tubal ligation is not a common procedure for veterinarians to perform, but it can be performed in a standard veterinary clinic with a vet that has been trained in this sterilization technique. 
Tubal Ligation Procedure in Dogs
Surgical ligation can be performed in more than one way. The technique a veterinarian uses to conduct a tubal ligation depends on the tool she/she has available and the training he/she received in veterinary school. Some vets choose to approach a tubal ligation like they would with an ovariohysterectomy, through the abdomen. In this technique, the vet will make an incision in the abdomen, find the fallopian tubes and either tie, or cut each side. Other veterinary surgeons use a less invasive technique and perform the ligation using a scope, or a small and flexible camera. Using a small camera allows the vet to see inside the dog without the need to search around through an abdominal incision. A cut will still need to be made, but the incision will only be a couple millimeters in diameter. The suture type the surgeon wishes to use depends on personal preference. 
Top
Efficacy of Tubal Ligation in Dogs
Surgical ligation is a highly effective surgery that is becoming more popular as veterinary medicine advances. Minimal considerations are found with this form of permanent canine birth control and the results are positive. 
Top
Tubal Ligation Recovery in Dogs
Like any form of surgery, the canine will need to recover for one to three weeks following the tubal ligation procedure. The dog should be allowed plenty of rest time in a soft, padded room, away from noise. The canine may be prescribed an antibiotic or pain medication for the duration of the recovery period, which should be given as directed by the veterinarian. A follow-up appointment may be required four to six weeks after the surgical date.
Top
Cost of Tubal Ligation in Dogs
The average cost of a tubal ligation in dogs can cost a pet owner $2,000 to $3,000 to have performed. As an ovariohysterectomy can cost as little as $100, a pet owner may choose a different birth control method for this reason.
Top
Worried about the cost of Tubal Ligation treatment?
Pet Insurance covers the cost of many common pet health conditions. Prepare for the unexpected by getting a quote from top pet insurance providers.
Dog Tubal Ligation Considerations
Surgical ligation in dogs does not have many known ill effects, unless the procedure was performed incorrectly or aftercare instructions were not followed. Swelling of the abdomen may be a possibility if the procedure was not performed correctly. The female will still undergo a regular heat cycle, which makes the dog susceptible to males. That being said, dog owners should take care during their dog's heat cycles to prevent an attraction of strange dogs to your home. 
Top
Tubal Ligation Prevention in Dogs
Surgical ligation is a decision that dog owners can easily prevent by simply deciding on a different canine birth control method. The choice to sterilize your dog is still considered an act of pet ownership responsibility, as the overproduction of dogs in still a widely known problem. All dog owners should discuss their dog's reproductive status thoroughly with their veterinarian before making a definite surgical decision. 
Top
Tubal Ligation Questions and Advice from Veterinary Professionals
Ahjah
Husky/sheperd
2 Years
0 found helpful
0 found helpful
We are looking for a vet that does tubal ligations. We rescued a female around 2 yrs old who gave birth 9 weeks ago and want to have this procedure done to her. Where can we find a vet that does this? We live in Mammoth Lakes and willing to drive as far as needed.
March 4, 2018
Ahjah's Owner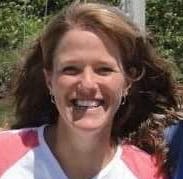 Dr. Michele K. DVM
0 Recommendations
Thank you for your email. No veterinarian that I am aware of does tubal lligations in dogs, as there is typically no need for this procedure. Spaying a dog is a common surgery, and removes any risk of uterine infection or disease.
March 5, 2018
Was this experience helpful?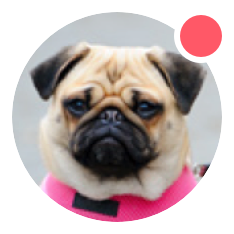 Need pet insurance?