What is Anal Sacculectomy?
Anal sacculectomy in dogs is the removal of a canine's anal glands. The anal glands are openings of the anal sacs located at the four and eight o'clock positions around the anus. The anal glands are scent organs used to mark an animal's territory upon defecation. When a dog defecates, the muscles contract and allow the anal sacs to release a foul-smelling, dark-colored substance and empty out the anal sacs. However, dogs that suffer from anal gland impaction, infection, or abscess cannot secrete this substance and often require veterinary aid. If these problems cannot be managed medically, the veterinary surgeon will need to remove the anal sacs. 
Book First Walk Free!
Anal Sacculectomy Procedure in Dogs
Prior to conducting the anal sacculectomy, the surgical team will perform a blood chemistry test to ensure the canine is healthy enough to undergo surgery. To control pain both during and after surgery, the veterinary team will prescribe a pain management program that will keep the dog comfortable. The pain management program will likely include a combination of general anesthesia including an anti-inflammatory drug, oral analgesics, epidural analgesia and/or injectable analgesics. Once the dog is sedated, the area around the anal glands will be shaved and scrubbed with an antiseptic scrub solution. The surgeon will complete the surgical preparation process by positioning the animal to meet surgical needs and drape the dog's body to prevent contamination of the surgical site. 
Beginning the anal sacculectomy, the surgeon will make an incision near the anus directly over the affected anal gland. The gland is then dissected from the external and internal anal sphincters. Extreme care is taken during the removal of the anal gland, as disruption of the anal sphincter could result in permanent fecal incontinence. The opening created by the veterinarian will be flushed out with an antiseptic solution before closing the surgical site completely or prior to placing a drain. A drain is usually placed if the dog has been suffering from a chronic anal gland infection, as infectious material should be drained entirely before complete closure. If only one anal gland is affected, the surgeon may choose to leave the healthy anal gland intact as unilateral anal sacculectomy is not associated with incontinence. 
Efficacy of Anal Sacculectomy in Dogs
Anal sacculectomy is a highly effective procedure with the aim of permanent relief for dogs suffering from anal gland impaction, abscessation and infections. There is a risk of incontinence after the surgery, but this is not common. Incontinence may occur for example, in the case of a large dissection such as a cancerous tumor in the anal sac. If the dog is able to lick and touch the area after surgery, infection sometimes occurs and antibiotics are needed. Additionally, if there was an anal sac rupture before surgery took place, an abscess may occur due to the presence of anal sac tissue left behind after the operation. (The surgery is more challenging because of scar tissue.) If this happens, a second surgery is sometimes needed.
Anal Sacculectomy Recovery in Dogs
Following an anal sacculectomy, pain management is the main goal for a canine's aftercare, paired with infection prevention. Your dog's surgeon will prescribe pain-relieving medication, as well as an antibiotic that should be given as directed. It is common for a dog to experience constipation after surgery, but if no stool has been passed three to four days after surgery, contact your veterinarian. Other dogs will experience diarrhea and there will be a need to gently clean the area. Some dogs may need to have a bowel movement more often than normal for the first few days. No matter which situation you face, take your dog outside more often the first several days after the sacculectomy. As the incision created during surgery is directly related to the rectum, it is highly important for pet owners to check the incision site for infection every day. Signs of incision site infection include discharge, pain, redness and swelling, which should be reported to the veterinarian. 
Cost of Anal Sacculectomy in Dogs
Anal sacculectomy is a delicate procedure that can only be performed by a veterinary surgeon, which means the expected cost of this surgery is going to be about $1,000 to $2,000. The price will vary depending on the difficulty of the removal and how long your pet needs to remain in the hospital.
Dog Anal Sacculectomy Considerations
Anal sacculectomy typically has few complications but as with any surgery, risks should be discussed with your veterinarian. For example, a dog could develop a mild form of fecal incontinence following an anal sacculectomy, which may be noted by the inability to control gas or the passing of fecal matter. Studies show small dogs are more prone to the occurrence. As well, if the sphincter nerve was touched or damaged during the procedure, the inability to control the movements of the bowel can occur. This is rarely permanent. Additionally, if the surgeon inadvertently pierces the rectum during dissection, a non-healing fistula may develop from the anus to the rectum.
Anal Sacculectomy Prevention in Dogs
Chronic conditions of the anal glands such as impaction, infection, and abscess can occur for several reasons. Experts believe that the anal glands in dogs serve the purpose of marking territory and averting predators when threatened. Some canines do not express the glands fully, causing them to gradually fill up. Overweight dogs often have this problem; talk to your veterinarian about a weight reduction program for your pet. A dog that has developed a gastrointestinal disease that affects stool consistency may have a problem with the glands even though they previously did not. Discuss a diet change for your dog with your vet as a trial to see if a bulkier food can aid the anal sac elimination process.
Anal gland expression has helped canines from developing issues, performed by a licensed veterinarian or technician as needed. Typically done every few months, this procedure is a manual expression of the anal glands, which completed incorrectly could cause anal gland problems. Pet owners should never have their dog's anal glands expressed by anyone other than a veterinarian. Dog groomers, pet store staff and dog trainers are generally not certified or medically trained to express anal glands in any pet. 
Anal Sacculectomy Questions and Advice from Veterinary Professionals
Zeke
Pomeranian chihuahua
8 Years
0 found helpful
My 8-year old dog's anal gland erupted so we had surgery to remove both of them. Six months later the right anal gland was still secreting fluid so had another surgery to ensure the gland was fully removed. Now three months later, the gland is still secreting fluid (dried up fluid, but doesn't appear to have an infection). Vet said she would not do another surgery, but to put dog on maintenance antibiotics to prevent infection. Vet advised we should see an internal specialist to determine next steps and possibly surgery. What do you recommend?
My dog had anal gland surgery 5 weeks ago and still has a small amount of drainage. I'm wondering how long this will go on?
My dog had the right gland removed two months ago. It has never stoped secreting fluid. First they said it was a stick that was disturbing the healing but it would go away in a month. After a week he got fistula and I went back. Another vet said (now the vet who did the surgery) it wasn't the stitches. He gave my dog an ointment called Protopic (the better type Ciklosporin, was not available) to fight the fistulas. I had to wait a week for that ointment so by then he had three fistulas that erupted in to one big hole. He has now had Protopic put on it for ten days twice a day and the hole has healed to one small fistula. But..still leaking a bit every day. I don't know how this will end. Very worried. What might be the problem?
Next week we will see the vet again and I hope they can help us.
I also had my dogs anal glands removed. It has been one month since surgery and he is starting to secrete fluid as well. The vet says it can take 8 months for it to heal properly. His bum is bothering him and I am very concerned. I don't know what to do. Have you found a solution?
So did you find anything to help? Like taking oral meds?
Add a comment to Zeke's experience
Was this experience helpful?
Chesney
Cavalier King Charles Spaniel
1 Year
0 found helpful
Has Symptoms
Frequent gland expression
My 1 year old CKCS has had issues with her anal glands since she was a pup. They fill up quite regularly, even when her stool is solid. On average she needs them expressed every 6-8 weeks. At her 1 year checkup, my vet mentioned the idea of having them surgically removed. I am uneasy about the idea of putting her through surgery unless completely necessary. I know she is uncomfortable/in pain each time they're expressed. Is this something we can manage by just getting them expressed regularly? Or could surgery be worth it in this case? Otherwise she is a healthy and happy pup!
Add a comment to Chesney's experience
Was this experience helpful?
Rusty
Schanauzer
11 Years
0 found helpful
I have an 11 yr. old Schnauzer that had a lipoma removed from his left hip area and the Vet decided to remove the anal gland while doing this surgery. Mu dog has had nothing but problems since then. Had to take him back to the Vet July 5th for another drain to be placed. Drain tube removed 1 week later and he still has a small amt. of drainage. Will the drainage ever stop?
I had my terriapoos anal glands removed a couple of months ago because he needed them expressed every four weeks, it was horrible and he was in a lot of discomfort and distress which ended after about 4 weeks. I cancelled the operation once because I did not know the vet well enough but a couple of months later had it done by our favourite vet who we always ask to see . He specialises in cardiac surgery but has performed this op many times . It is 3 months since surgery and he is a very happy healthy pup with no problems. I would say make sure that the vet you choose is highly skilled and very familiar with anal sacculectomy.
Add a comment to Rusty's experience
Was this experience helpful?
Bentley
Olde English Bulldogge
1 Year
2 found helpful
We have a 1 year old Olde English Bulldogge named Bentley. Over the last 6 months she has been secreting anal gland fluid on a daily basis. I have read so many reports of the Anal Sacculectomy being performed on dogs who struggle to naturally release this, however nothing in regards to dogs who have incontinence with this. We have changed her diet and her stools are very solid, but this has not corrected the issue. We are washing blankets, furniture, and her, constantly but the smell is overwhelming and we cannot keep up on it. She will scoot and will try her hardest to lick the area, so it seems as though she is in discomfort. Our vet has checked her glands physically but has done no tests, all checks conducted are passed and we are always paying to have the glands excreeted in hopes to minimize the problem, but the vet always reports that they are not even close to full... NO KIDDING, cause she is spraying everywhere.
My question is what should I seek out to correct this? Is the surgery a good option for this or is something else recommended?
I have a 1 year old puggle ,(beagle pug mix) I wash bedding and blankets every week, couch covers, carpets...I'm exhausted.. there has to be a remedy for leaking anal glands! I add pumpkin to her food in morning and raw fruits and vegetables at night...nothing helps...so frustrating and stressful
Thank you for sharing your experience. My dog is having same issues. She is a beagle/terrier and 10 years old. We ate at a loss on what to do. Thank you again and know you are not alone.
My dog is an old english bulldogge too, he is almost 8 and has had anal gland issues for a while now started around three years old and has ruptured anal gland twice. I just took him back today thinking I had to have it expressed, turns out it is back. He is back on antibiotics, three weeks (clindamycin), the past two times he had to go on two rounds, because they gave him an antibiotic for a week. My suggestion is to make sure your vet gives you a longer course of antibiotics when it is an infection. My dog never scooted but he was leaking on the couch and liking it this time which is why we took him. This is the second time in the last 5 months so I am considering surgery. I also noticed him struggling pooping like hopping on front legs to push out his poop. The tech did not mention it was ruptured, she said it did not look normal. I did see blood on rectum after he pooped tonight, will have to call tomorrow to see whats up.

My vet said expression does not always fix problems sometimes the trauma is just as bad, which could be my case this time, I did not see any external issues and I think the tech may have cause some trauma. That is not to say it was not an internal rupture this time. My experience with his past two incidents there was a noticeable and swollen infection, the first time it ruptured on its own the second time it ruptured when she expressed it externally. The vet said sometimes the rupture is better. Anyway, I do no see the same inflammation this time but will talk with my vet about the blood I saw.

As I said my dog never scooted but that is supposed a indication that he has full glands. I feed my dog a dry dog food, salmon and sweet potato, he has diet issues and read that fish is easier to digest, his poop is always firm in the morning which is what you want to ensure they expressed when they go. They also sell stuff to firm up the dog poop, but I would try dry dog food first. If your dog don't like the dog food, you can starve her and she will eventually eat it. To get him excited about it I will usually give him a taste of people food with it, like a half of teaspoon of broken up chicken mixed in the dry. He sees me braking it up gets excited and eats everything. I have found if your dog is not eating all its food you probably overfeeding. My dog is 67lbs I feed him two cups a day which is less then what the recommend on the bag, he gets treats too but has been these same healthy weight each year.

I would not get surgery for your dog, trust me anal gland juice is much better than ruptured anal glands. My vet said that surgery should be the last step as described in this post there can be complications like incontinence. My old dog was like yours and was always scooting and leaking, natures miracle picked it up. I don't remember my current dog having issues at 1 year old, he has sprayed very little on his current diet which was not that bad. He kind of sits there on the couch all miserable and leaks on the blanket then licks it (gross) which tell me its time to go to the vet. They will show you how to express it but it really needs to be done internally.

I would like to know if others found expression was a good way to avoid infections, as I said I just took him in on a whim this time to get it checked out I think my mistake was letting a tech do it. Also wanted to give you some signs to look for in case it gets worse. I will likely see how the antibiotics work then consider surgery.

Hope my experience helps...
Add a comment to Bentley's experience
Was this experience helpful?
baxter and Gemma
Boston Terrier
Two Years
0 found helpful
Has Symptoms
feces dripping from their butts.
we have two Boston Terriers, Baxter and Gemma. they are both about two years old. In the last couple of months we noticed a really fowl smelling substance coming off Baxter's anus. our vet told us the anal glands are blocked and he emptied it for us. At this stage Gemma was fine. at first Baxter only went for "the cleaning" about every three months, but then it became more frequent until we had to go twice a month or sometimes more. then Gemma started and our vet suggested we have their anal glands removed. We had the procedure done on both our babies and we deeply regret this decision. We love our babies and to see them suffer like this is almost too much. the procedure was done five days ago, and both animals still have poo dripping from their butts. Gemma seems OK even with the "dribble-butt", but Baxter seems listless and sick. They both eat their food and drink water, but Baxter is not the same boy he used to be. they share our bed, so its a bit difficult with the dribble-butt. is this normal? how long will they suffer?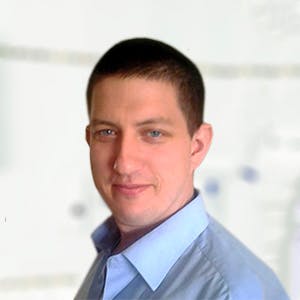 3320
Recommendations
Some loss of faecal continence may occur temporarily after surgery but there is no set timeline for resolution, however in some cases it may be permanent; it really is a case of wait and see. In cases of chronic anal gland issues, sacculectomy is generally the treatment of choice. Regards Dr Callum Turner DVM
Add a comment to baxter and Gemma's experience
Was this experience helpful?
Lexie
Golden Retriever
9 Years
0 found helpful
my 9.5 year old golden was scooting...at second recheck they found a pea sized tumor in left anal gland .The gland expresion was bloody. the biopsy did not confirm cancer. They recommend getting it removed . She has shown no symptoms for weeks now- calcium levels and blood work good. Took her to the surgeon and he also suggested removal as he said it will grow even if benign. She is in very good health, good weight. active. Just hate putting her thru surgery if it isn't necessary!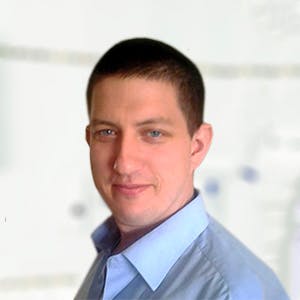 3320
Recommendations
Most likely a needle biopsy was done which isn't as reliable as a full biopsy in determining whether the suspected tumour is cancerous; also as the Surgeon noted, a benign tumour may still grow large and cause problems later on and it would be best to remove the tumour now rather than later as the smaller the tumour is, the less invasive the surgery. However, this is down to you but I would recommend having have tumour removed. Regards Dr Callum Turner DVM
Add a comment to Lexie's experience
Was this experience helpful?
Mookie
American Pit Bull Terrier
14 Years
0 found helpful
Our dog had left anal gland removed on Friday. She had passed normal stool the evening of the surgery and had the urge every 10 minutes all night until the next morning. She has been having diarrhea for two days and small amount stool comes out when she is sleeping or just sitting. She has been on Tramadol and antibiotics. Her drain will be removed this morning (Monday). The urge seems to lessen although she has loose stool. I was wondering if her incontinance is permanent or could it be related to antibiotics and surgery combination. Thank you in advance.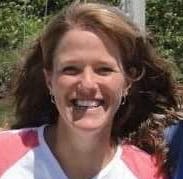 1611
Recommendations
Thank you for contacting us about Mookie today. It isn't surprising for her to have some incontinence right after her surgery, as there are nerves involved in retaining anal tone that are damaged during that surgery. With the irritation to those nerves caused by the surgery, they may take a little while to become fully functional again. While there are some cases where incontinence is permanent after anal sacculectomies, it thankfully isn't common. Giving her a little time to recover and waiting to see how she does once she is off of her post-operative medications makes sense in this case. I hope that she does well.
Hi, we are in week 7 of post anal gland removal and our Mojo still has fecal incontinence. Is this normal or are we looking at him staying like this now?
Thanks, Carrie
Add a comment to Mookie's experience
Was this experience helpful?
Monte
Catahoula Leopard Dog
12 Years
0 found helpful
Has Symptoms
feces leaking from incision drain
My dog had surgery 2 days ago to remove an anal gland tumor. The vet said the tumor invaded part of the colon and they had to suture closed the resulting opening (about a half inch long) in the colon wall when they removed the anal gland tumor. They placed a drain in the external incision site and for 2 days the drainage was blood tinged serum. The vet prescribed Tramadol for pain. I have also been giving Carprofen for inflammation. They did not prescribe antibiotics. This is the 3rd day and the incision looks healthy. He has been partially fecal incontinent since the surgery with runny stools. I am now observing feces coming from the drain and around the opening for the drain. I am worried that the colon incision opened and he is draining feces into the void left by the removed tumor. I am bringing Monte back to the vet today when they open. Do you have any advice for me? Monte is an otherwise healthy 12 year old dog. I am definitely going to ask for antibiotics and expect that they will need to re-do that part of the surgery. I hope my dog will be able to recover from this.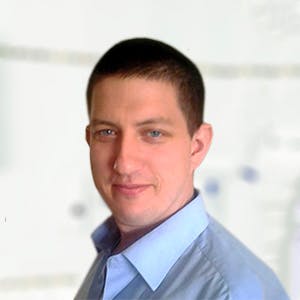 3320
Recommendations
Certainly if there is faeces coming from the drain, this is something to visit an Emergency Veterinarian about as it isn't something you want to wait until morning about; your Veterinarian may have given a long acting antibiotic before discharge so oral antibiotics may not have been necessary. There isn't anything I can recommend apart from to immediately visit an Emergency Veterinarian. Regards Dr Callum Turner DVM
Monte went back to the vet and they performed surgery to close the leaky colon incision and sent him home with antibiotics. The vet said the colon incision likely opened back up because the tissue has cancer, however the vet noted that it looked like normal healthy tissue the first time he stitched it. He extended the margins of the incision this time, hoping the still normal looking tissue will hold. Monte was surprisingly energetic when I picked him up from the vet to take him home and he continued acting more like his his normal self once we got home. It is now the next morning and Monte is acting much happier than the first time around.
Add a comment to Monte's experience
Was this experience helpful?
Baz
Hound
12 Years
0 found helpful
Has Symptoms
Pain , discharge From the ducts
My 12 year dog had a adenocarcinoma in his anal sac glad 7 weeks ago.
It became infected , the anal sac reopened internally ..and his has been on antibiotics -
First nisamox for a month and now climacin.
He is still very uncomfortable - he finds it difficult to find a position to sleep . I am giving him tramadol as he taking Palladia for th cancer ... is there any other treatment ... suppository to locally treat it .?
He has had a ct scan which shows scarring ... it breaks my heart to see him in pain , when I know he is also fighting the cancer which he didn't have any symtoms when we accidently found the small tumour.
Or something to boost his immunity ...
he is eating fine and his stools are good too.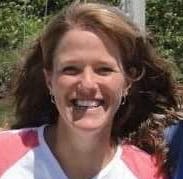 1611
Recommendations
Anal gland cancer can be removed surgically, and I'm not sure if you have discussed this option with your veterinarian? If that is not an option that you are considering, he may need more pain medications, and it would be best to discuss Baz's needs with your veterinarian. I unfortunately do not know very many details about his situation, and have a hard time commenting on what else you might do to help. I know it is terrible to watch him be in pain, and I hope that you are able to provide some palliative care for him.
Add a comment to Baz's experience
Was this experience helpful?
Kramer
miniature poodle
9 Years
2 found helpful
Yesterday (Tuesday) we had both anal glands removed from our dog. There was a mass on one of the anal glands the size of a peanut. His calcium levels were fine and there were no signs of problems with the lymp nodes. While we are waiting for the biopsy results the vet mentioned that if it comes back as cancer they want to start him on a chemo pill. I just want to know if there are any other options. If not, is the chemo pill something he will have to take for the rest of his life? The vet said his dog has been on the chemo pill for 2 years (unless I heard him incorrectly).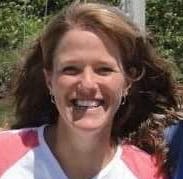 1611
Recommendations
Anal gland cancer tends to be resolved by surgical removal. If his pathology comes back as positive for a neoplastic process, it might be a good idea to seek a referral to a veteirnary oncologist to determine if any further care is needed.
My Sophie a Seven years shit Sue was diagnosed with a mass on her right anal gland which is come back cancerous they're going to remove the Anal gland but before they do that they're going to take x-rays and ultrasound to see if it has spread into her lymph nodes and lungs the size of the mass is the size of a P and we hope we caught it early and will know more after the ultrasound and x-rays. The doctor said if it' is stage one and it hasn't spread it's probably won't have to have radiation . The vet said that chemo isn't normally recommended for that area but radiation is
Add a comment to Kramer's experience
Was this experience helpful?
Huxley
Great Dane
Four Years
0 found helpful
My 4 year old Great Dane (175lbs) had an anal gland sacculectomy five days ago. He's been on antibiotics and pain meds. Today we noticed some watery looking blood had passed from his anus onto our carpet where he slept. The site does not look infected. Just now when I gently lifted his tail to look (while he was laying down) he started to pass more watery looking blood from his anus (not from the incision site). The amount of blood/leakage was about a tablespoon. Should we be concerned or is this part of the healing process?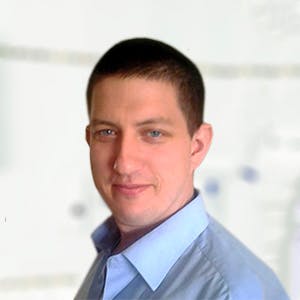 3320
Recommendations
Some discharge may occur from the anus and if the surgical site is looking good with no issues with defecation I would monitor the situation for now and follow up with your Veterinarian when they open if it continues. Regards Dr Callum Turner DVM
Add a comment to Huxley's experience
Was this experience helpful?
Maggie
Shih Tzu
7 Years
1 found helpful
Hi , my dog Maggie had her anal gland erupt about 3 years ago. Since then she has been getting her anal glands expressed every 3 months at the vet. In November they noticed a mass in that same gland that erupted. Last week she went back to get her anal glands expressed and the mass is still there she's not sure if it's larger or not. Did blood work to check the calcium levels and it came back fine but she is still suggesting that we remove her anal glands. From what I've read it sounds like a very painful procedure. I would hate to put her through all that if it is just a cyst. Since they're not sure if it is cancerous or not she said it could be a cyst. I would just like to know how serious is this procedure ? What is recovery going to be like ? If it is cancer what are the chances of it coming back? Would it be crazy to just monitor it for now and redo the blood work in a few months or is this something that should be taken care of right away.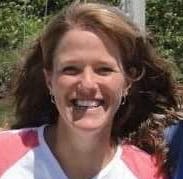 1611
Recommendations
Thank you for your email. Anal gland cancer tends to be curative once the gland is removed, which is good news, but it can have side effect of fecal incontinence. It is typically a routine recovery, but it isn't without risks. If the mass is small, and not causing any problems, you may be okay to monitor the gland, and her calcium levels, to see if things resolve or worsen. The one that thing that having the glands removed would do would be to remove the worry aspect for you. It would be best to talk with your veterinarian about options, as they have examined Maggie and know more what her individual situation is.
Add a comment to Maggie's experience
Was this experience helpful?
Lucy
German Shorthaired Pointer
3 Years
0 found helpful
My German Shorthair had an anal succulectomy on Thursday. During the night she let out some small portions of stool. On Friday she is letting out small portions of stool when she sits in a certain position or she gets excited. When she goes outside for a normal BM the anus seems to close as normal. Is this a normal side effect for the first few days? My vet said it could be a number of things and as long as the anus is closing during a BM she should be okay. I am just looking for another opinion. Thanks.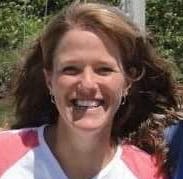 1611
Recommendations
Thank you for your email. The nerve supplying the anus is irritated during that surgery, and there can be a recovery period where mild incontinence may occur. Typically as the inflammation decreases over time, the incontinence improves. If she is continuing to have this problem, a recheck with your veterinarian would be a good idea.
Add a comment to Lucy's experience
Was this experience helpful?
Ella
Shephard/Lab mix
9 Years
0 found helpful
Our dog Ella, a 9 year old shephard lab, spayed female, no history of anal impaction, has been "scooching" on her butt occasionally lately. Took her to the vet on an unrelated matter and asked my vet if expressing her anal glands may ne necessary. Upon expressing her glands, she told me she found a small mass, about the size of her pinky nail. She isn't able to get a needle in there to aspirate and is recommending an anal sacculectomy. Full blood panel was ordered, urine collected. My concern is with both the surgery and the possibility of this being cancerous, My vet told me it could also be a fibroid or a benign mass. Should I be looking at other options or go ahead with the surgery?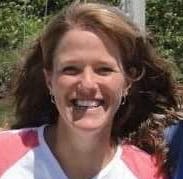 1611
Recommendations
Thank you for your email. Dogs do get anal glands masses, and they can be benign, or malignant. If your veterinarian feels that removing the gland is best, that may be the route to go, as I cannot examine Ella. One other option, however, might be to monitor the size of the mass over a few weeks, and check her serum Calcium, as that often rises with anal gland cancers. You can discuss options with your veterinarian, as they know her entire health status.
Hi,
I've had the same thing happen. They found a mass in my dogs anal gland. Did blood work to check her calcium and all is fine there but they're still suggesting removal of her anal gland. Just wondering if you went ahead with it or not. I'm still debating. From what I've read from other who have done it , it sounds like a very painful procedure and long recovery. It's a hard decision to make ... :(
Add a comment to Ella's experience
Was this experience helpful?
Rocco
Dochaund
9 Years
0 found helpful
We had our surgery on Wednesday today is Friday and he seemed better yesterday but today is acting like he is in pain , he is on a antibiotic as well as his pain medication that he can only take twice a day is this normal 2 days out ? Also wondering what we could use in place of diapers as they don't stay on him at all and trying to avoid him scooting and opening his stitches up.,
Thank You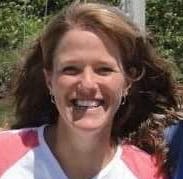 1611
Recommendations
Thank you for your email. 2 days post op, he could still be painful, and it may be a good idea to contact your veterinarian to have them prescribe additional pain management. I hope that he does well.
Add a comment to Rocco's experience
Was this experience helpful?
Fredo
German Shepherd Dog
3 Years
0 found helpful
I have a 3 & 1/2 yrs old German Shepherd dog whose anal glands have been removed in april 2017. The operation was successful and no problems of gland infection after the surgery. But the problem we are facing is that the gap has not filled in after the surgery on right side of his anus and the incision is open. I am doing dressing regularly. There is no fluid leak or stool leak. No bowel problems no blood. So need your advice on medicine for healing his incision cavity. Please help me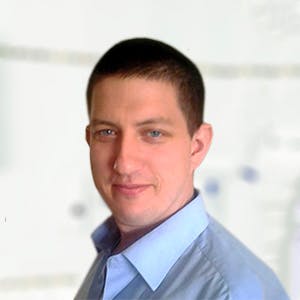 3320
Recommendations
If the wound is open, at this point it is possible that no medicine is going to help; the wound may need to be debrided and sutured together since the wound margins may not be suitable for healing. Secondary infection, dead tissue and other issues are possible complications. Regards Dr Callum Turner DVM
Add a comment to Fredo's experience
Was this experience helpful?
Snooch
Chihuahua
17 Years
1 found helpful
My chihuahua is 17 years old and was just diagnosed with a tumor in his left anal gland. I got a quote from his current vet and it's over $3K. Is there anyway to get the necessary surgery done at a cheaper price? My dog has no symptoms at this time, but I was told that he will eventually lose the ability to use the bathroom.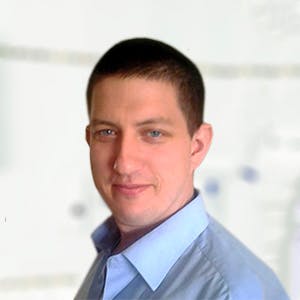 3320
Recommendations
There are cheaper options which vary in price and the price of removal will vary according to your location; I would recommend reaching out to charity clinics and other organisations for help. Below I've included a link to a charity clinic in Virginia which offers affordable veterinary care, whilst I understand that most likely you are not in that area (may be Washington State or Alaska) it can give you an idea about pricing of some organisations. Regards Dr Callum Turner DVM www.helpinghandsvetva.com/procedures-pricing/
Dr. Turner,
Are you aware of any such types of Vet in the Atlanta & surrounding area that can do a removal of a right anal gland? We have had over $1,200 worth of tests + evals to come to the original conclusion (by us yet was told the tests must happen) the removal is the best option then test to see if its malignant. All tests and x-rays show it has not spread or impacted any other body area. Current going rate if $3500-4,000 at a specialty vet and we are unable to even come close to paying such a price.
Thank you
Add a comment to Snooch's experience
Was this experience helpful?
Mia
Dalmatian
2 1/2 yrs,
0 found helpful
Has Symptoms
bseems normal and passing stools OK
have 2 1/2 yr old Dalmation, Vet's exam of anal glands on 10/25/17 showed some blood. Started RX (Baytril), saw her today (10/31) still some blood going back next week (11/7) and if there is still some blood is recommending removal, should I?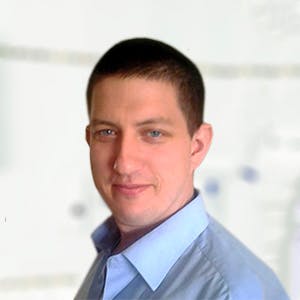 3320
Recommendations
If the issue with the anal glands are ongoing it would be advisable to consider having them removed as the surgery will clear up the problem and will prevent recurrence of any issues in the future. This is a decision to be made together with your Veterinarian if there is no response to medical treatment. Regards Dr Callum Turner DVM
Add a comment to Mia's experience
Was this experience helpful?
Charlie
Basset Hound
10 Years
Has Symptoms
Scooting His Hind End Along The Ground
We were not informed that this procedure was going to be performed. We authorized a biopsy of a small anal nodule and removal of the nodule during a pre-operative phone call (just to get the nodule out and to have clear margins of excision to prevent further surgery. We found out after he came home and uncontrolled pain set in. We didn't have diapers on hand nor any of the things needed for post operative care of a single anal gland. The pain our dog had was horrible with him crying and trying to wipe his butt on the floor constantly. He pulled one suture, causing bleeding, leading to an ER visit who increased his pain medications and examined his incision. Diapers were a problem -- getting them to stay on. Even with suspenders, he still walked out of them. Our dog is 10 and old for a basset Hound. At his age, I would not have approved the surgery and didn't. It was very hard on our dog and our family. Continuous hot and cold compresses and trying to keep him comfortable and keep the diapers on. He just cried and kept trying to scoot across the floor.