What are Natural Giardiasis Remedies?
One of the most common health problems that virtually all animals will suffer from at some point in their lives is a parasite infestation. Dogs are no different, with many ending up in a vet's clinic requiring treatment for worms. Another parasitic condition that is commonly found in dogs is giardiasis, whose presence in the animal's digestive system can provoke some quite unpleasant symptoms. In most cases, a vet will resolve a parasite infestation with strong drugs that will kill the creatures living within the dog, but this may be troublesome for some owners. Instead, they may prefer to give their dog a natural alternative to pharmaceutical products, either as a lifestyle choice or as a means of avoiding unwanted side effects. These natural remedies will typically be plants known to have anti-parasitic properties (such as black walnut) or concentrated capsules (like grapefruit seed extract).
Book First Walk Free!
Natural Giardiasis Remedies Procedure in Dogs
Fortunately, natural remedies can often be administered in the form of a simple daily food supplement, making them much easier to get the dog to take than liquid medicines. This also means that the owner can perform the treatment themselves at home without requiring veterinary assistance beyond the diagnostic stage. Although some dogs will happily eat the supplements if instructed, others may outright refuse to eat unfamiliar ingredients. Black walnut's distinctive taste can be nullified somewhat by crushing the plant into wet food before the dog eats, whilst capsules of the type that contain grapefruit seed extract can be hidden inside small pieces of meat. Although the feeding itself will not be particularly time-intensive, owners will have to maintain the treatment for a few weeks in order to destroy all of the parasites.
Efficacy of Natural Giardiasis Remedies in Dogs
If the dog is regularly given the correct supplements, the giardia should all be killed within the space of a few weeks. However, these natural remedies may prove to be less effective than conventional medicines. Alternatives to the natural remedies are over-the-counter anti-parasite drugs such as 'Metronidazole' or 'Fenbendazole', which will typically come in the form of a pill. However, this has been known to cause damage to the liver as well as a fever, making it hard to treat an animal that has already suffered damage due to the actual parasites.
Natural Giardiasis Remedies Recovery in Dogs
Following treatment, the dog may need a couple of weeks of reduced physical activity to regain its strength, especially if the parasites caused noticeable weight loss. Owners should also provide the animal with a probiotic to help restore the balance of the microbes in the dog's intestines, thereby preventing hostile bacteria from gaining a foothold within the body and causing further problems. It may be advisable to schedule a follow-up appointment with the vet so that they can make sure that the microorganisms have been entirely destroyed, lest the infestation re-occur.
Cost of Natural Giardiasis Remedies in Dogs
Natural treatment methods for giardiasis are usually quite inexpensive, with most health food stores having the black walnut or a bottle of grapefruit seed extract available for just a few dollars. Medicines such as Metronidazole, meanwhile, will usually cost several hundred dollars for a full course of tablets. However, owners should keep in mind that this higher price is justified, as the man-made drugs will typically start to have an effect on the dog in a much shorter space of time than the natural options.
Dog Natural Giardiasis Remedies Considerations
As the natural remedy for resolving a case of giardiasis can be quite slow-acting when compared to the pharmaceutical alternatives available, some owners may be concerned about the potential damage that a severe infestation of the organisms could do to the dog. In such cases, it may be wiser to allow the vet to use man-made drugs, before significant damage to the intestinal lining and walls can occur. That said, intestinal damage will result in a visible quantity of fresh blood appearing in the diarrhea, giving owners plenty of notice to fix a severe problem.
Natural Giardiasis Remedies Prevention in Dogs
The primary method of transmission for giardia is the ingestion of cysts excreted by infected animals. This usually occurs as a result of the dog licking or eating the feces of another animal as it wanders around outside. The main reason that dogs will engage in this type of behavior is a dietary deficiency (usually a lack of vitamins), causing the dog to seek out those nutrients in the feces of another animal. By making sure that their dog has a well-balanced diet, owners can often eliminate such behavior. Additionally, making sure that other household pets are kept parasite-free will reduce the risk of the dog (or even humans) picking up giardia.
Natural Giardiasis Remedies Questions and Advice from Veterinary Professionals
Bear
Australian Shepherd
4 Months
0 found helpful
Has Symptoms
watery stools, very hungry,
I adopted an Aussie and when he came hope he had watery stools. I wated thinking it was stress but then I saw a spot of blood. I took in 3 days of samples and the vet said he had giardia. He was put on a month of probiotics, 21 days of Omeprazol and 5 days at first of metronidazol that later turned to 21 days. His cleared up quite fast after the first three days. After the 30 days i took in 3 more samples and it turned out positive so the vet injected the antibiotic and have to take in 3 more samles this week. He has never been lethargic. Quite the oppositeand hos appetite has always been really good, like he is always hungry. I am hoping it has been erradicated.he has not left the house since I got him, only to go to the vet and carried. Should I worry he might infect my cats and dog?
Add a comment to Bear's experience
Was this experience helpful?
Cleo & Mojo
Jack Russell Terrier
7 Months
1 found helpful
I have 2 small jack mixes, who had Giardia. My boy was 1 yr & 12 lbs with a strong GI system, so he recovered quckly. My girl was 7 months & 7 lbs, newly adopted and her GI was a bit of a mess. I think she came with Giardia. She tested positive. He tested negative with similar symptoms. They both started with 2 sets of 3-day Panecur packs. I also gave them goats milk for probiotics. Her case was so bad and she ate potty, so she was re-infecting herself. I started reading on line about MSM & other GI soothers to help her shed the Giardia & heal. Folks post natural remedies all the time. I think half really work. This one does! Pure MSM powder is the real key to removing the giardia as it keeps it from attaching to their gut & is a must no matter what you mix to help the GI track. I went with human branded Kala Health MSM & we all still use it, still with a lower dose now. My girl took about 3+ weeks to get continual normal stools after I started, which was after last set of Panecur. She also ate a lot of grass and grass roots, I had to stop those as it really iritates their system. My daily feeding schedule: My vet recommended - so I made a pre batch of Honest Kitchen Perfect Form (should be sludge consistency to put on top of their morning/evening meals. It coats their system.
Breakfast & Dinner: Treat: Naturevet Advanced Probiotics & Enzymes; then mixed Werwuva Funky Chunky (super gentle - chicken in pumpkin soup) 1/4 tsp of MSM, about 5-10 drops of Kochi Free (another great soother), 1/4 tsp Barley Dog (barley juice powder for fiber - I added this wk 2 to stop the grass eating) 1-2 tsp Diggin - Firm Up Pumpkin powder & a little water to mix all together & topped with about 1/3 tsp of perfect form. Noonish & evening snack: Goats milk with kochi free drops & 1 tsp pumpkin powder. I walked around the yard with watering can to wash any grass down with diarrhea after picking up, right behind her. I used baby wipes to wipe her butt after each potty for the first 2 weeks. She is now testing negative. Her potty is solid. It has lost that fowl smell, and her gas died down too. Her puppy energy level is now off the charts. ...good and bad. Ha! Good luck to you all.
Hi I just read your experience with Cleo and Mojo. I have two French bulldogs, Rolo and Vader. Rolo is almost 3 years old, and Vader will be one in July. Vader tested positive for Giardia around December 2018 after I got him from a small breeder in October last year. Rolo tested neg. but had similar symptoms. After having hookworms prior to me getting him and so far has been on four different rounds of Panicur along with metronidazole on three of those occasions, he is still having random episodes of diarrhea and blobs of mucous stool with blood occasionally. He had several in-house float tests done which all tested positive and recently had stool sent out to the lab to be tested which showed negative for any worms, however, he is still testing positive for the antigen. I have tried to read up and a lot of your dogs' symptoms sound similar. He weighs 19 pounds currently but to me he still looks on the thin side and I feel like he may not be absorbing all of the nutrients that he needs. He always seems hungry, recently was diagnosed with a UTI, eats grass daily if I let him which I try not to, and occasional blood in his stool. I'm curious as to how much dose of the above mentioned supplements you used with your dogs. And were all of the items you mentioned recommended by your vet or just some of them? I really curious to try the MSM and I feel like he needs a probiotic to help and maybe some fiber. Thanks and glad your fur babies are doing better!'
How much msm did you give per day to your 7lb dog? Mine is 8 lbs and the tsp recommended for adults seems like a lot but she is positive for Giardia so maybe needs that much to eradicate it?
Add a comment to Cleo & Mojo's experience
Was this experience helpful?
Daisy
Morkie
10 Weeks
0 found helpful
My 11 week old puppy has been diagnosed with the highest grade of Giardia. I was prescribed with 5 days worth of Panacur, 5 days worth of Metronidazole and a month worth of Fortiflora Probiotic. My veterinary also suggested whipping her after she has gone to the washroom. I was wondering if there are any natural remedies for her to help with this?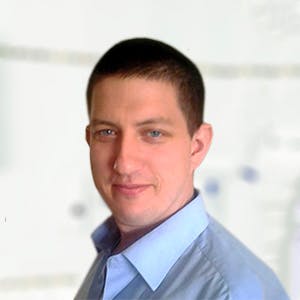 3320
Recommendations
There are many references online for different natural treatments for Giardia in dogs with some suggested treatments like garlic being toxic to dogs; I would give the medication as prescribed by your Veterinarian, I wouldn't recommend any specific product on the natural side as I don't have any scientific evidence for the efficacy of their use (grape seed extract etc…). Regards Dr Callum Turner DVM
Add a comment to Daisy's experience
Was this experience helpful?
peety
pit bull terrier
8 Months
0 found helpful
my 7 mo old 40 lb dog has been diagnosed with giardia. Had rx with panacur and repeat stool still showing giardia. another treatment with panacur and flagyl. Im worried because my dog has somewhat formed stool but gets mushy to runny in same defacation time. have to take repeat stool back in one month but worried about him still having giardia. will the loose stool clear up in time or is this a sign that he still has giardia? Now he has developed yeast/bacterial ear infection and had to vet for prednisone and ear ointment. Im worried that the flagyl caused this?? Help is needed. is there something i can give my dog to firm up his stools?He is on brothers complete lamb dry dog food which has pre and encapsulated probiotics.Vet suggested probiotic powder. Is this normal for my dog to have mushy stools after giardia treatment until the intestines heal?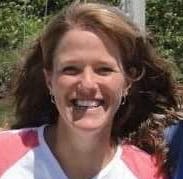 1610
Recommendations
The intestines can take a while to recover from a parasitic infection, but Giardia can also be difficult to get rid of. It is important to clean Peety's environment well so that he isn't being re-infected, and probiotics can be quite helpful in re-establishing normal bacterial populations after antibiotics and parasites. Giving him a probiotic powder will likely contain more live positive bacterial populations than a dog food - I'm not sure that the probiotics in a dog food are particularly valid, as those organisms are not stable to heat and time.
Add a comment to peety's experience
Was this experience helpful?
Leia
Boxer
7 Months
0 found helpful
whats the best type of food to give to my 7 month old puppy with Giardiasis? shes already been on one round of worm meds with me since i rescued her 2 months ago and one set of worm meds w/the foster mom- im soo worried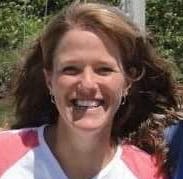 1610
Recommendations
There are several prescription GI diets available that can help the intestines recover from intestinal parasites. Your veterinarian will carry a brand that they trust, and can give you a prescription for that food. You don't want Leia on it forever, but it is a nice food until she is back to normal. I hope that everything goes well for her.
Add a comment to Leia's experience
Was this experience helpful?
Jack and Samson
Dobi mix -Jack8 and German Shepard Samson 4 1/
4 Months
0 found helpful
I have 2 dogs, Jack almost 8 and Samson 4 1/2 months. When I brought Samson home he had watery stools. I took him to the vets 3 days later and was diagnosed with Giardia and coccidia.He received meds for both. Samson has now been on 3 rounds of meds and I also put Jack on the just in case. I just got the results THEY ARE BOTH INFECTED!!!What the heck. My vet said I should take them to a GI specialist... seriously. Neither dog show ANY SYMPTOMS... in fact Samson-german Shepard has put on 30lbs in 2 1/2 months. Could they both be carriers? What are my options at this point.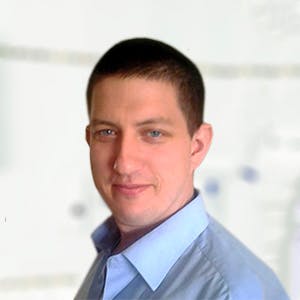 3320
Recommendations
Most of the time infected dogs and cats are asymptomatic, however young and geriatric animals are more likely to display symptoms; failure of treatment may be down to a variety of causes including reinfection, misdiagnosis, administration error among other variables. You should think about having a faecal sample checked by a private laboratory or a different clinic to confirm the diagnosis. Regards Dr Callum Turner DVM
Add a comment to Jack and Samson's experience
Was this experience helpful?
William & Diesel
Dorkie & Multi Terrier
2.9 & 7.9
0 found helpful
I have been reviewing websites for hours now, and the only thing I have come up with is "nobody either has an answer" nor can anyone agree...

My two canine fur babies have just been diagnosed with Giardia via their stool sample. I was judged and had received the "fear of God" by the vet that did the tests, then she said I would not treat it...

I disagree with the diagnosis as, again by what I have read, it is impossible for them to have it.

They both eat every fruit and vege on the planet as I am an ovo/lacto vegetarian. They only get baby carrots when we come back in from potty walks, they get a salad on top of their grain free kibble. They get omelets every morning.

They are not around any other animals but they do walk where deer and other animals have been.

We all sleep in the same bed, they are both lap dogs that are always being touched, rubbed or loved.

Neither has a single symptom. None. We were playing when the vet called to scare the hell out of me.

So my question is this... On the off chance they do have this, which would mean I would have it no matter how many times I wash my hands, what can I give them to rectify this issue naturally?

Thanks!

PS Had to pick "Fair" or I could not move further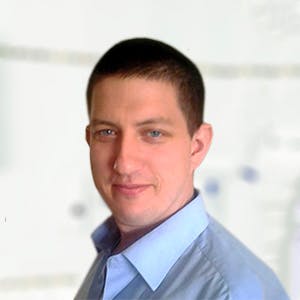 3320
Recommendations
Many dogs with Giardia do not show any symptoms or the symptoms are vague intermittent diarrhoea or a decrease in appetite; most of the time Giardia is diagnosed when a dog has a faecal test done and the oocysts are detected that way. Giardia is difficult to treat with no approved method of treatment in the USA, but fenbendazole is used and approved in other parts of the world (like in Europe). Natural remedies will not be effective as fenbendazole, but there are some different treatments like grapefruit seed extract or black walnut extract; however, I don't have any reliable evidence to make a supportive recommendation for anything apart from fenbendazole. Regards Dr Callum Turner DVM
Add a comment to William & Diesel's experience
Was this experience helpful?