What is Cesarean Section?
In dogs, Cesarean sections are not performed routinely. Rarely, they may be booked if a pregnant dog is known to have an abnormally small pelvis, or if other issues have been diagnosed during the pregnancy. If a dog has previously had a Cesarean section and once again is bred, another C-section will be needed. Most often, a Cesarean section is used on an emergency basis if labor is lasting too long.
X-rays may reveal if any of the puppies have large skulls or if they are in awkward positions. Long labor in dogs is closely linked with death of the pups. Cesarean sections are used to increase survival rates for both the mother and the puppies. As this surgery involves more than one dog, a team of a veterinary surgeon, an anesthesiologist, and a group of nurses are needed to perform the operation.
Cesarean Section Procedure in Dogs
The vast majority of cesarean sections in dogs are unplanned. The dog has often been in labor for several hours, and is likely to be dehydrated to some degree. Administering fluids and electrolytes intravenously is often the first step in stabilizing the mother for surgery. The vet must also determine if the dog is in shock, and treat her accordingly. General anesthesia is damaging to small puppies, and should be used as sparingly as possible. To assist in this measure, all preparation for the surgery should be done before general anesthesia is given. Medication can be given to calm the animal at this time.
The lower abdomen can then be shaved and cleaned. Extra care is needed in keeping the site clean, as antibiotics can present further complications in nursing mothers and young puppies. General anesthesia can then be given, with local anesthesia, such as an epidural, also being used to lessen the amount of general anesthesia needed. Everything done from this point onward should be done both as fast and as carefully as possible.
An incision is made from the bellybutton to the pubis of the dog. Once the abdomen is open, the uterus is brought to the surface. One horn may be pulled up and carefully incised. The hole must be large enough for the pups to be pulled through. The placentas should be gently detached with each pup if possible. The first uterine horn can be placed back in the body, and the process will then repeat with the second uterine horn. Once all puppies are out, the placentas should be counted to ensure none remain in the uterus, as this can lead to infection. Each pup will need to be removed from its sack, and each cord will need to be clamped and then cut. The surgical site will then be sutured shut, with subcuticular stitching so as to not interfere with nursing of the pups.
Efficacy of Cesarean Section in Dogs
Cesarean sections result in higher survival rates for both mother and pups than lengthened and difficult labors. There is no other solution to relieve problems in pregnancy. Most Cesarean sections are successful, although rates of puppy survival are lower than mother survival. The procedure is sometimes paired with an ovariohysterectomy if the mother is not to be bred again.
Cesarean Section Recovery in Dogs
The mother will need to be closely monitored as anesthesia wears off. As soon as she is deemed stable enough, the puppies should be introduced to her. This promotes the mother's instincts to nurse. They should be discharged once they are stable, to reduce the risk of infection from exposure in the hospital. A prescription for broad spectrum antibiotics should be used sparingly, only if contamination during surgery is suspected.
Cost of Cesarean Section in Dogs
The cost of performing a cesarean section ranges greatly depending on whether it is done during business hours or not. If it can be completed at a regular veterinary clinic, it can cost as little as $500. If the dog is taken to an animal hospital or emergency clinic, the cost can jump up to $2,000. Both general and local anesthesia may be used, which also adds to the price of the procedure. Two surgical teams are needed, one for the mother and one to receive and or resuscitate the puppies. Medication may be needed post-surgery.
Dog Cesarean Section Considerations
Anesthesia can cause complications to arise in the mother. The effects of general anesthesia on the puppies are associated with greater risks, and therefore use of gases or injections should be limited. Approximately 70 to 90% of puppies survive a cesarean section, while up to 99% of mothers fully recover from the procedure. Hemorrhage during surgery is a possibility, which may result in the need for oxytocin administration, and in severe cases, an ovariohysterectomy. Hemorrhage may also occur after the operation, which can be more life-threatening. Infection of the uterus or surgical site may follow the procedure.
Cesarean Section Prevention in Dogs
Emergency Cesarean sections may be difficult to prevent, as lengthened labor can be hard to predict. Extra measures should be taken while the mother is pregnant to promote her health. She should be fed a high quality diet. She can be taken for check ups throughout the pregnancy to evaluate both her health and the health of the pups. Unhealthy dams should not be bred, as this often results in complicated births. If the dog has had a prior section, it should not be bred.
Cesarean Section Questions and Advice from Veterinary Professionals
Kimchi
Shih Tzu
6 Years
0 found helpful
Emergency c section was performed on our dog, kimchi. Her puppy died, sadly. Thankfully, she was able to recover. However, since her c section, she has been having green discharges from her vagina. Is this normal?
Add a comment to Kimchi's experience
Was this experience helpful?
Akira
Akita
3 Years
0 found helpful
Hello, my akita (her names akira) gave birth on the 8th of October 2018 - 3 naturally came out but her stomach was still hard so we took her the vets and she had to be rushed to a c section as a pup was stuck in her canal and it was rupturing, at the end there was 5 more in side her which all sadly died but the vet said there was an infection in there but they took care of it and gave us some antibiotics to give to akira for a week,now it's 3 months down the line and she's spotting dark red/brown blood I'm not sure if this is normal or if there's a infection flaring up again,thankyou
If it is three months after birth, she is in season. (Bitch season is every 6 months: duration 3 weeks + pregnancy 2 months = 3 months)
Add a comment to Akira's experience
Was this experience helpful?
Guapa
Boston Terrier
8 Years
0 found helpful
I have a 5 kg Boston terrier who when I bred the first time, needed a c-section. She is now pregnant again and obviously I will pre-book a c-section. I want to spay her but am not sure whether to do this during the c-section, but i am fearful she will not produce milk. Last litter she had two pups and we are expecting the same this time.
Money is not the issue but rather her and her pup´s health.
Add a comment to Guapa's experience
Was this experience helpful?
Annabelle
Golden Retriever
7 Years
2 found helpful
My bitch has had a c section recently and I feel that there should have had more pups due to the size she was and going on previous litters I've bred over the last 19 years experience and successfully delivering the majority myself, unless having c section, . I have always been right in determining the size of litters sometimes with a give or take of 1. My questions are does the vet performing the c section, what is the legal requirement involved in the vet informing the owner if there is any loss of pups? Is the vet allowed to keep this information from you? This is because I feel in my heart that some of my girls pups did not make it, a loss 3 pups. Are vets required to tell you or not if if any loss of pups? Thankyou Mark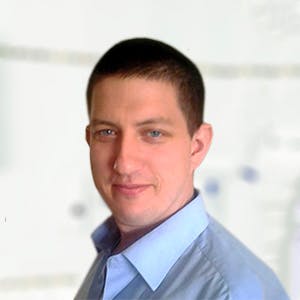 3320
Recommendations
It isn't just a legal question, it is an ethical one too; it is normal to deliver pups by c-section and to explain to the owner the number born alive and the number stillborn, your Veterinarian is obligated to inform you of any stillborn pups. I understand that with experience that you can judge within a certain margin the number of pups your girl was expecting; however in some instances like in humans when you believe your friend is having twins because the size of the bump at three months, a similar effect may occur with dogs. If you have questions, speak with your Veterinarian since they should document everything as well. Regards Dr Callum Turner DVM
Add a comment to Annabelle 's experience
Was this experience helpful?
Keira
Chow Chow
2 Years
0 found helpful
Our keira(chowchow) had a c-section last monday ... she had 6 pups but 3 already died 😭 now we need to survive the remaining pups. Since we did not know that our chow was pregnant no proper care was given to her. We have hard time in feeding her pups thru bottle milk and our chow dont want to eat either. She become more aggresive that she even bite me. What to do to save the remaining pups and let our chow eat and feel ok again? Please help . . . 😭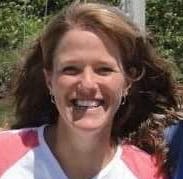 1611
Recommendations
Thank you for your email. Without seeing Keira, I can't determine why she isn't eating, or why the puppies are dying, sadly. She may have some nutritional needs that aren't being met. It would be best to have her seen by your veterinarian again, for a recheck to see what is going on with her and how best to treat her and help the puppies survive. I hope that they are all okay.
Add a comment to Keira's experience
Was this experience helpful?
Eve
Mi-Ki
1 Year
0 found helpful
My dog had an emergency c-section on 6/28. She is eating fine and nursing her puppy fine. Her temperature was 102.4 and when I spoke to her vet yesterday they mentioned about me being concerned if her temperature goes above 102.7 degrees. Today it went up to 103.7 degrees however she is eating and going to the bathroom and nursing. Should I be concerned? What can I do to bring down her temperature?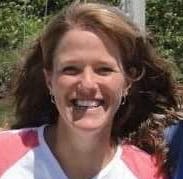 1611
Recommendations
Eve may be having a normal reaction to her surgery, since she is eating and drinking and acting normally otherwise. I might take it again in a few hours and see if that was a normal variation for her, and call your veterinarian if it is staying that high. It would be much more concerning if she were lethargic, not eating or not nursing, but keep a close eye on her.
Add a comment to Eve's experience
Was this experience helpful?
Coco
Miniature Schnauzer
2 Years
0 found helpful
Has Symptoms
Unable to have her puppies on her o
I've been breeding schnauzers for 20 years. I only breed dogs that have had genetic testing and from healthy lines. That said, I'm sitting at an emergency vet in Ohio with my female. She is in need of a cesarean. $4,600 - $5,000 is the price I've been quoted. I'm I wrong for thinking this is outrageous? After all my vet and no vet I know stays open on a week end or holiday. And of course, that's when my female decided to have her litter.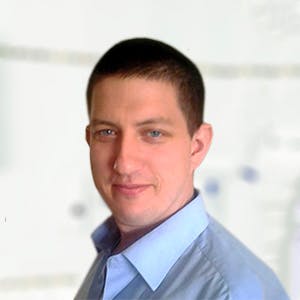 3320
Recommendations
A caesarean section for dogs may reach $1,500 or more at a regular Veterinarian depending on animal size and any other complications which may arise during surgery and treatment (although typically in the $600 to $1,200 range); $4,600 to $5,000 is a price I've heard before being quoted for a caesarean section at an emergency clinic so it isn't a shock. Regards Dr Callum Turner DVM
Add a comment to Coco's experience
Was this experience helpful?
Remi
Labrador Retriever
4 Years
1 found helpful
How long after a c-section should you wait before breeding the bitch again? My vet said back to back would be ok, but I've seen other breeders say you should wait 1 year. It was our first time ever needing a c-section, and was due to a large puppy blocking the birth canal. Looking for additional advice.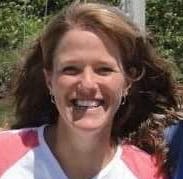 1611
Recommendations
Thank you for your email. While the breeding times between a C-section and giving birth isn't actually a physical timeline, nobody recommends breeding on every heat cycle regardless. Remi needs time to recover from having puppies, and make sure her health is adequate. It would make sense to wait until her 2nd heat cycle to breed her after this litter. It would make sense, as well, to pick a smaller sire.
Add a comment to Remi's experience
Was this experience helpful?
Cookie
French Bulldog
3 years
1 found helpful
Hi my dog had a c section on Friday last week we've put her up stairs with her pups where it's quite and she carnt be disturbed, I'm just wondering if she's ok going up and down the stairs her self as I've not let her yet I've been carrying her thank you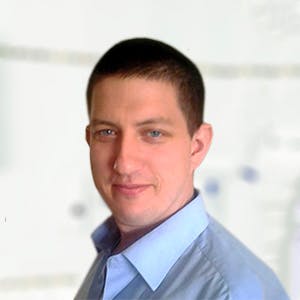 3320
Recommendations
It would be best to keep Cookie as rested as possible, whilst occasional walking up and down the stairs is probably OK after five days, I would ensure that the wound is healing properly and she isn't showing any symptoms of pain, discharge or anything else concerning. I would still keep an eye on her until Friday next week and visit your Veterinarian if you have any concerns. Regards Dr Callum Turner DVM
Add a comment to Cookie's experience
Was this experience helpful?
Westie
Westie
4 Years
0 found helpful
Westie mom had 4 pups. The first 2 were born naturally and the last 2 were by c section. The placenta from pup # 2 wasn't delivered, but we assumed it would be removed during c section. Now mom is eating and drinking almost nothing. Vet said that she would probably deliver placenta today(over 24 hours since section) and start feeling better, but she still hasn't. Puppies want to nurse, but very little if any milk. Pups are not taking bottle well. How can we get mom and pups eating? What about the placenta?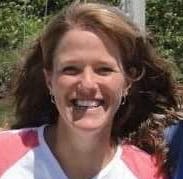 1611
Recommendations
Thank you for your email. If Westie has a retained placenta, she could become systemically ill from that problem, and may need therapy to help that placenta pass, as well as any treatment for possible infection that might be happening. Since she isn't producing milk and the pups aren't eating well, they all should really be seen by your veterinarian for a recheck as soon as possible. They may need to treat the underlying problem to get her feeling good again. Without examining her, I cannot offer any advice, but your veterinarian will be able to look at her, do any testing that needs to be done, and offer recommendations to get everybody eating again. It is important to act quickly, as the pups will become dehydrated quickly without eating.
Add a comment to Westie's experience
Was this experience helpful?
Jessie
West Highland White Terrier (Westie)
3 years
1 found helpful
We given a westie by a breeder which informed us that they will only breed her one more time
She cannot give birth naturally
They promised to deserved her during the c section too
But now they want to go back on their promise n bred her one last time
She is a smaller size westie and has very bad morning sickness during her pregnancy which resulted in hardly any food consumption by her
She of was not deserved as promised
She now belongs to us as the ownership was transferred to us last year
Given her size n her bad morning sickness- we are reluctant to let them breed her again
Thinking of my dog rather than dollar sign of the breeder
What is your advice and opinion re another c section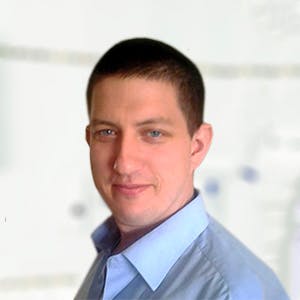 3320
Recommendations
If Jessie is your now legally your dog, you should have her spayed which would take her out of the breeding pool and solve your issues; there are many spay and neuter clinics which offer low cost services. Regards Dr Callum Turner DVM
Add a comment to Jessie's experience
Was this experience helpful?