Deracoxib
Written By Mel Lee-Smith
Published: 09/10/2020
Updated: 08/30/2021
Deracoxib for dogs is a nonsteroidal anti-inflammatory drug (NSAID) used to reduce pain and inflammation after surgery. Commonly known by the brand name Deramaxx, this medication can also be used for chronic pain management in dogs with osteoarthritis.
Deracoxib is available with a prescription from your veterinarian. Keep reading for more information about the dosage, efficacy, side effects, and drug interactions of deracoxib.
Dosage
Deracoxib is available as a chewable tablet. However, the dosage amount varies depending on the condition. According to the prescribing information for Deramaxx, the recommended dosages are as follows:
For osteoarthritis pain and inflammation: 0.45 mg to 0.91 mg per pound, per day as needed.

For postoperative orthopedic pain and inflammation: 1.4 mg to 1.8 mg per pound, per day as needed for up to 7 days.

For postoperative dental pain and inflammation: 0.45 mg to 0.91 mg per pound, per day for 3 days.
Dosage instructions
Administer deracoxib for dogs according to the dosing instructions provided by your veterinarian. It can be given with or without food.
The best time to start deracoxib may depend on the condition. For example, for the treatment of postoperative dental pain and inflammation, it's recommended that the first dose of Deramaxx is given 1 hour prior to dental surgery.
Efficacy
Deracoxib helps relieve pain and inflammation following orthopedic or dental surgery. Lower doses also help manage pain associated with osteoarthritis.
One study that examined the effectiveness of deracoxib at controlling postoperative pain and inflammation associated with soft tissue surgery found that a dosage of 1 to 2 mg per day for 3 days significantly improved pain management.
Meanwhile, a separate study showed that the perioperative administration of deracoxib to dogs with a dosage amount of 1 to 2 mg per kg per day for 3 days significantly improved pain management after dental surgery.
Another field study examined the effectiveness of Deramaxx in treating osteoarthritis. It demonstrated that a dose of 1 to 2 mg per kg per day for 43 days was effective at controlling pain and inflammation.
Deracoxib also reduces pain and lameness associated with chemical synovitis. It also has antitumor activity against transitional cell carcinoma.
Studies have also investigated the potential adverse effects of deracoxib. Evidence shows that Deramaxx chewable tablets are safe and well-tolerated in dogs when administered as directed.
However, an analysis of more than 22,000 NSAID incidents in dogs and cats that the ASPCA Animal Poison Control Center received from 2005 to 2010 revealed that deracoxib was the fourth most common NSAID involved after ibuprofen, aspirin, and naproxen. Another study of dogs that developed proximal duodenal perforation after deracoxib administration recommended that dogs receiving the medication should be monitored for signs of gastrointestinal disease. 
Side effects
Deracoxib for dogs may cause the following side effects:
Weight loss

Stomach ulceration

Abdominal pain

Change in behavior

Change in drinking or urination

Skin irritation

Black, tarry, or bloody stools
Monitor your pet closely for signs of any side effects and contact your veterinarian immediately if necessary. You may also want to check out our guide to Deramaxx poisoning in dogs.
Considerations
Like any other drug, deracoxib for dogs can interact with other medications your pet is taking. Its effectiveness and safety can also be influenced by any underlying health issues your dog may have, so it's essential that your vet knows your dog's full medical history before prescribing this drug. 
Drug interactions
Deracoxib may interact with the following drugs:
Other NSAIDs

Corticosteroids (such as prednisone and dexamethasone)

ACE inhibitors (such as enalapril and benazepril)

Barbiturates (such as phenobarbital)
There may be other drugs that interact with deracoxib, so be sure to inform your veterinarian of all medications your dog is currently taking. 
Allergic reactions and sensitivity
Deracoxib should not be given to pets with a known allergy or hypersensitivity to the medication or other NSAIDs. The manufacturer also recommends against giving this medication to dogs with kidney disease or liver disease, dogs that are anorexic, and dogs that have a condition that predisposes them to dehydration.
Frequently asked questions
Does my dog need a prescription for deracoxib?
Yes, deracoxib is only available with a prescription from your veterinarian.
How should this medication be stored?
Deracoxib should be kept out of reach of dogs, other pets, and children. The medication should be stored at room temperature in a sealed container and protected from sunlight.
What should I do if my pet has an adverse reaction to deracoxib?
If you suspect an overdose or your pet has an adverse reaction to deracoxib for dogs, seek emergency veterinary attention.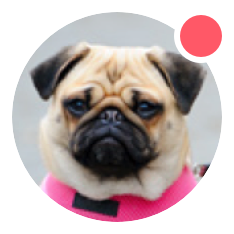 Need pet insurance?