What is Sebaceous Cyst Removal?
A sebaceous cysts removal treatment in dogs is a surgical procedure used to remove a cysts on the skin's surface. Sebaceous cysts are often removed with a scalpel blade in veterinary medicine, but can be resolved using surgical laser or fine needle aspiration. Surgical blade removal is the most common form of sebaceous cyst removal treatment. Sebaceous cysts should only be removed by a licensed veterinarian or veterinary dermatologist.
Book First Walk Free!
Sebaceous Cyst Removal Procedure in Dogs
Preoperative blood work will be obtained from the canine patient to ensure a clean bill of health. The canine may be fasting, but local anesthetic patients will not be required to do so.
The cyst and surrounding area will be palpated to confirm location.
Using a skin marker, the vet will draw an ellipse over the cyst as a guide for his/her incision.
Local anesthetic will be injected around the cyst to provide an anesthetic block, which blocks the nerve receptions in one located area. The vet may mark out the area to be anaesthetized with marker. The general choice of local anesthetic combination is 2% lignocaine with adrenaline. (variable)
The surgical area will be cleaned with an antiseptic solution containing chlorhexidine and Betadine parts (variable)
The area of the dog that is not a part of the surgical procedure will be covered with a sterile drape(s).
Using a scalpel blade, the first incision will be made through the subcutaneous tissues.
A blunt dissection is then made to identify the plane between cyst and regular subcutaneous tissue.
The vet will then remove 25% of the cyst circumference using blunt dissection technique.
Using his/her thumbs, the vet will apply gentle pressure to the surrounding tissues to encourage the cyst to elevate from the dissection.
The cyst will be grasped with forceps and surgical scissors will separate the cyst's deep pole.
Bleeding will be managed and non-absorbable sutures will be placed, closing the incision opening.
Saline solution will be used to clean the surgical area after closure.
Efficacy of Sebaceous Cyst Removal in Dogs
The efficacy of sebaceous cyst removal in dogs is variable, as the location and number of cysts compromises the overall resulting prognosis. Canines that only present one sebaceous cyst in a location on the body that is not rich with nerves or blood has a great prognosis. However, problems arise when a dog presents multiple cysts or a sebaceous cyst on the face, eyes, neck or the inner thighs.
Sebaceous Cyst Removal Recovery in Dogs
A dog that has undergone a sebaceous cyst removal will be sent home with an antibiotic to control infection and an Elizabethan collar to prevent manipulation of the surgical site. The surgical site will need to remain clean and exercise restrictions for the dog may be placed. As non-absorbable sutures were placed to close the surgical opening, a secondary appointment will need to be scheduled to have the sutures removed.
Cost of Sebaceous Cyst Removal in Dogs
The average cost of removing a sebaceous cyst from a dog can vary and may range from $75 to $250. If your dog has multiple cysts or if the cyst is located in a challenging area, such as the face, the price may increase.
Dog Sebaceous Cyst Removal Considerations
Patients may experience a minor degree of sensation in the scarred area, which may be permanent. If the sebaceous cyst is not removed by a veterinary professional, significant nerve damage could be a result due to poor dissecting technique. As with all surgical procedures, haemorrhaging is a possible risk, but can be limited by removing blood thinners and pain medications prior to surgery. Sebaceous cysts lie deep into the layers of the skin, which poses a risk for bacterial infection. Lastly, an incomplete removal of the cyst can cause the affected area to develop into a lesion or reoccur shortly after removal.
Sebaceous Cyst Removal Prevention in Dogs
Sebaceous cysts can affect a canine for unknown reasons that cannot be controlled, however, there are a few factors that veterinarians advise as methods of prevention.
Diet: A balanced diet is the best way to keep your dog's health in check and that includes his skin.
Hygiene: Grooming your dog will help spread the sebaceous oils throughout the hair coat, while bathing will keep the amount of oil to a minimum.
Routine veterinary check-ups: visiting the veterinarian at least once a year will help catch skin problems early and will aid in preventing future problems from occurring.
Sebaceous Cyst Removal Questions and Advice from Veterinary Professionals
Cooper
Yorkshire Terrier
10 Years
0 found helpful
Cooper is about 3 1/2 lbs and about 9-10 yrs, has what I believe to be a cyst about 1/4-1/2" in circumference (about like a small marble). Paying for a vet visit is not the issue. The problem is, he has a bad heart, and after "putting him under" he may not wake up. Unfortunately, that's what is being suggested to remove the cyst. It's on the back of his neck about 1/2 way between his ear & shoulder. My suggestion was to remove it under.a local but vet said he'll move around too much. Any thoughts or suggestions?
I don't understand why you would want the cyst to be removed if it is a sebaceous cyst which is fairly common in aging dogs. They are mostly harmless.
Add a comment to Cooper's experience
Was this experience helpful?
Manny
German Shepherd
2 Years
0 found helpful
My dog had a sebaceous cyst removed a few months ago by a professional veterinarian. The procedure went great and they shaved the area/kept it clean and she wore a collar. Her hair has grown back since covering the area and my dog is not bothered by it at all. I went to check on it yesterday just to see if there was a scab or scar and I noticed that there is a weird scab jetting out from the hole. It looks like a crusty scab with another scab underneath it. My dog did not like me messing with it. Is this a problem or should I let it continue to heal?
I'm not a Vet but there may be an infection under the scab. Please have it checked.
Add a comment to Manny's experience
Was this experience helpful?
Maggie
Retriever
11
1 found helpful
Has Symptoms
None. Diagnosed during regular check
My vet is using aa complete anesthetic to remove a cyst and putting the dog on IV. The cost of this is $1000 which seems excessive for a 1/2 inch cyst on the paw. Please advise. Thank you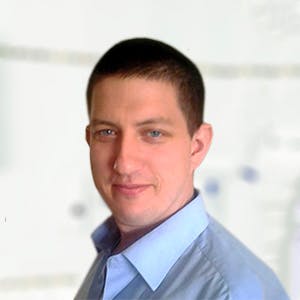 3320
Recommendations
Some cases would be done under local anaesthesia and some done under general anaesthesia; the temperament of the dog, size of the cyst, it's location (the paw has little tissue around and requires more care and attention) and other factors will determine whether a Veterinarian choses local or general anaesthesia. As for cost, this price varies widely but a cost of $1,000 for a general anaesthetic and cyst removal seems reasonable. Regards Dr Callum Turner DVM
Add a comment to Maggie's experience
Was this experience helpful?
Kobi
Golden Retriever
10 Years
0 found helpful
I removed a cyst from my dog (I think) thinking it looked like a tick, until it was out and was yellow semi solid pus the whole way through hardened at the skin in a scab. Now there is a 3mm dia. X 5mm deep hole in his skin. What do I need to do to protect it from infection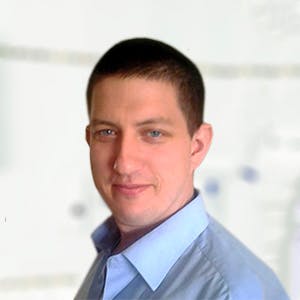 3320
Recommendations
It is important to ensure that the wound is kept clean and free of debris; you could try applying some Neosporin to the wound but this may slow down the overall healing time but would create a barrier to prevent direct contamination. The wound is large, and it will take some time to close naturally as it will heal from the bottom up instead of two opposed skin margins coming together. If you have concerns, or want a quicker healing time visit your Veterinarian. Regards Dr Callum Turner DVM
Add a comment to Kobi's experience
Was this experience helpful?
Bella
Labrador Retriever
11 Years
0 found helpful
My lab mix has what I believe to be a small sebaceous cyst on her head just next to the ear. It has been there for 3 years now remaining the same size, neither growing or shrinking. I've left it alone because it doesn't seem to bother her but it does me and I'd like to have it removed. What would be a reasonable cost to have this removed? (picture is attached). And is there anything I could do to make it disappear like draining it with a needle? Any advice is appreciated.

https://goo.gl/photos/gMr4EPUjsD8wwRTd9
https://goo.gl/photos/MHUn8ng74Zr4cZSg9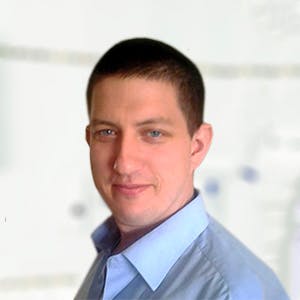 3320
Recommendations
I cannot say for 100% what the mass is from the photo, I am thinking more that it may be a sebaceous adenoma or similar mass; sebaceous cysts don't stay dormant for three years. Despite what you may read online, lancing a suspected cyst is an irresponsible move which may cause more complications that it solves (especially if it isn't a cyst); a warm compress can soften a cyst which may speed up the process. Sebaceous cyst removal will cost around $1,000 or more depending on your location; if it is a benign mass, it will be more. Regards Dr Callum Turner DVM
Add a comment to Bella's experience
Was this experience helpful?
Reina
Labrador Retriever
12 Years
0 found helpful
My dog has several sebaceous cysts on her skin that look like moles. Two of them ruptured, and they now will not stop oozing. They are now basically just bleeding open wounds that won't heal. I'm keeping them clean, but not seeing any decrease in the discharge or any sign of them closing. In fact, one cyst is now very red and open around the entire cyst surface. Will this need to be removed? My dog is 12 1/2 years old with some health issues, and I'm very afraid to have her go under anesthesia. Any help is appreciated!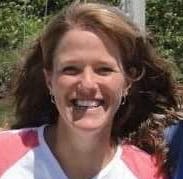 1610
Recommendations
Thank you for your email. Sometimes sebaceous cysts can become infected and benefit from antibiotic therapy, and sometimes they do need to be surgically removed. Without seeing Reina, I'm not sure what therapy that she might need, but your veterinarian will be able to discuss the best course of treatment for her with you, and you can come to an agreement on the best way to resolve this problem for her. I hope that she does well!
Add a comment to Reina's experience
Was this experience helpful?
Wriggly
Flat-Coated Retriever
9 Years
1 found helpful
How long does it normally take to get a cyst removed in dogs? My friend's dog is about to have a surgery where his cyst in his hip is going to be removed. My friend is wondering how long this surgery will normally take. Should it take about more or less than an hour?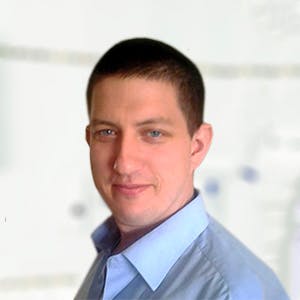 3320
Recommendations
Sebaceous cyst removal would typically be less than an hour unless there are complications or the removal is around an area with limited loose skin, the size and the skill of the surgeon. Many factors go into surgery and no two sebaceous cyst removals will be the same. Regards Dr Callum Turner DVM
Add a comment to Wriggly 's experience
Was this experience helpful?
Hoyt
Norwegian Elkhound
5
1 found helpful
Considering a second surgery, for removal of 10-11 Sebaceous Gland Cysts, of various sizes, and placements. My 5 year old Male Norwegian Elkhound had surgery under a general anesthetic, for what our vet describes as the largest number of Sebaceous Gland cysts he's ever seen,15. This second "crop" has developed, with the 1 cluster area again taken up with multiple cyst eruptions. Is there a less radical treatment, or do we have additional surgery? Is this genetic?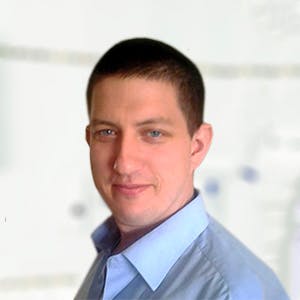 3320
Recommendations
There is some evidence of genetic predisposition to sebaceous cysts in some breeds but I am not sure about Norwegian Elkhounds, smaller numbers of cysts may be managed with warm compresses and encouraging them to rupture themselves (without sticking a needle in them) but large numbers and large individual cysts would require surgery. Supplementing Hoyt's diet with essential fatty acid supplements and with krill oil may help with the development of cysts as well as regular grooming and bathing. Regards Dr Callum Turner DVM
Add a comment to Hoyt's experience
Was this experience helpful?
Ruby
Welsh Terrier
10 Years
-1 found helpful
My dog Ruby is a Welsh Terrier and she has a growth the size of a tennis ball.
When I went to the vet on Monday they said its not deadly but, it still looks bad. Down side is the quote they gave me was for $1,500. One I don't have that kind of cash and 2 I wonder if my dog is going to be a bionic-dog?

I need help finding something no more than $500 or less. Hopefully less.

Ive been doing a great job of keeping the Cyst clean and, not scabbing over.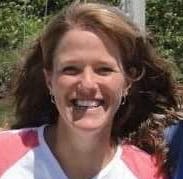 1610
Recommendations
Thank you for your email. Without knowing where the cyst is, how fast it has grown, and how it is affecting her life, I cannot comment on your options, unfortunately. Since your veterinarian has seen Ruby, knows where the cyst is and what it looks like, it would be best if you ask them this question. Let them know your budget, and they may be able to offer alternatives. Care Credit is also a service that most veterinary clinics offer for unexpected expenses. I hope that she does well.
My dog was in for surgery today for 2 cysts to be removed. One small, and one very large. They quoted me at about 500$ but it's going to cost 755$ because the vasculature was more complex, making it more involved and take more time than anticipated. So even if you do get a quote for around 500$ or less, take it with a grain of salt. Veterinarians know a lot, but they can't know everything that's necessary until they get in there and see how the lump is attached to things. You can have certain sebaceous cysts lanced, but I would not recommend this cheap alternative as it does not remove the sack, and will only fill back over time. This decision is usually only made in elderly dogs, who might not be with us much longer, but still need to be kept comfortable. Hope this helps!
Add a comment to Ruby's experience
Was this experience helpful?
Jackie
Boarder Collie Husky
13 Years
0 found helpful
My dog has a serious cyst on the top of her head. in the past she had scratched it open and it had become infected, the vet gave us antibiotics and the infection cleared, however the cyst did not fully close or get smaller. It is now a few weeks later and she has once again scratched at the cyst, causing it to become infected again. there is blood and yellow puss oozing from the cyst and dampening her fur around it constantly. Jackie has had no changes in her behavior since the infection. I will take her to the vet to be put on antibiotics again. However I fear that this is no permanent solution. I am willing to opt for surgery but she is an older dog. I am afraid her age may become a complication.

https://photos.app.goo.gl/H6VBGDybFtqMCnVTA
Add a comment to Jackie's experience
Was this experience helpful?
Maverick
Mixed
2 Years
1 found helpful
My dog recently had a cyst removed from his chest (below neck, between front two paws) and was sent home that day with only one painkiller to take the following day. Three days later the wound was severely swollen, red and he was bleeding through the wound and stitches. He is now back at the vet and will be kept there for the weekend. They think he has a 'fistula '... At least that's what I made out from the phone call, what is that and how will it affect my dog?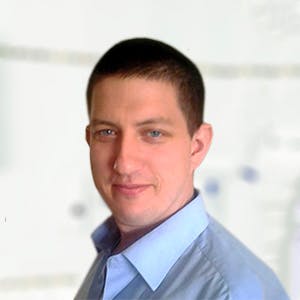 3320
Recommendations
A fistula is a passageway between a hollow area in the body to the surface of the skin or a passageway between two hollow areas within the body; most commonly an abscess may form which in turn has a passageway to the skin, which if it is the case in Mavericks case, may have been created by poor healing of the surgical site. Generally antibiotics and anti inflammatories are given along with supportive care; but in severe cases further surgery may be required. However, for more details, I would recommend reaching out to your Veterinarian to get more information about Mavericks specific cases. Regards Dr Callum Turner DVM
Thank you, that was very helpful
Add a comment to Maverick 's experience
Was this experience helpful?
Archie
Border Collie Britt
5 Years
1 found helpful
My 5 year old border collie has 2 masses, each about 3mm in size. Our vet things they are sebaceous adenomas. She wants us to take in in under general anaesthesia and remove them. Is this really necessary? They dont seem to really bother him... is there a chance they might be malignant?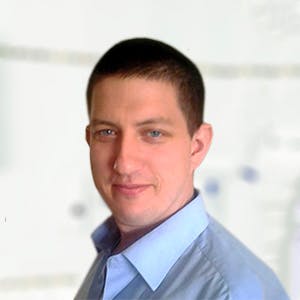 3320
Recommendations
Typically sebaceous adenomas are benign growths originating from the sweat glands of the skin; the decision to remove them is down to you, surgical excision is curative but a wait and see approach can be taken especially if they are causing no harm (they may itch, get damaged and bleed). I would remove them, but there are varying opinions on removal and the decision is yours; Archie is still young and would tolerate anaesthesia well. Regards Dr Callum Turner DVM http://cal.vet.upenn.edu/projects/derm/Home/ADNEXAL/sebac/sebadc.htm
Add a comment to Archie's experience
Was this experience helpful?
Duke
Amstaff/Rhodesian Ridgeback
12 Years
0 found helpful
My dog Duke has a cyst the size of my fist. Is surgery a reasonable option given his age? I live on the third floor and I'm currently having to help him up the stairs every time we go out cause it is so strenuous on him.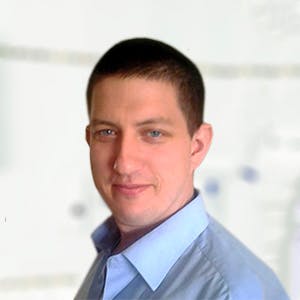 3320
Recommendations
It is difficult to determine whether surgery is suitable or not as there are many different factors involved: the size, location, how much skin will be left to close the wound afterwards, blood tests (to monitor liver and kidney function in an older dog) etc… If the mass is causing problems with motion and his day to day life, I would speak with your Veterinarian as they would perform the surgery and it would be there discretion regarding suitability for surgery. Regards Dr Callum Turner DVM
Add a comment to Duke's experience
Was this experience helpful?
TJ
Boston Terrier
14 Years
0 found helpful
My Boston Terrier is 14 years.He has a cyst on his penis . The vet tested not cancer. It is growing. I do not have a lot of money for surgery. Should I put him through surgery at his age?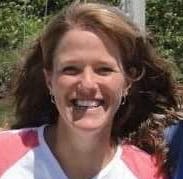 1610
Recommendations
Without seeing the location of the cyst or how large it is, or knowing how fast it is growing, It is hard for me to comment on whether you should have the surgery. If it is growing very fast, and is in a location where it affects function for TJ, then you probably should. If it is growing slowly, and is in a spot where it doesn't make a huge impact, then maybe it is okay to monitor the lump. Since your veterinarian has seen him, it may be a good idea to have a recheck, discuss whether surgery is something that needs to happen or not, and decide which direction to take.
Add a comment to TJ's experience
Was this experience helpful?
Bella
Portuguese Water Dog
9 Years
0 found helpful
9 yr Portuguese Water dog with cyst on tail about 1.5-2.0 inches from body (1st felt ~1.5 yrs ago).Has been increasing in size but now has rapidly enlarged about small golf ball size with surrounding cellulitis. On Cindamyacin,carprofen. Draining foul sero/sang fluid.
Vet wants to amputate tail & do cytology test during this procedure. Vet says unable to excise mass due to not enough skin to cover wound.Can an incision be made & cyst scraped out? Also, wouldn't it be reasonable to aspirate or get core sample for cytology before amputation.My Vet seems to think an amputation is no big deal (I disagree). My dog is in good health & is active.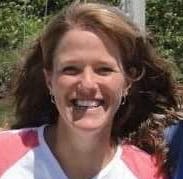 1610
Recommendations
Thank you for your email. Depending on the surgeon, there may be different techniques to remove the mass and preserve the skin. It makes sense to get a biopsy of the mass before making that drastic decision to see what type of mass it is, and what margins might be necessary, as that may allow for less skin to be taken. I can't see the mass or examine Bella, but a biopsy pre-surgery seems like a good alternative to possible amputation.
My Maggie just had several cysts removed from between her two front legs (on her back) and one on her thigh. She is a 13 y/o beagle in good health. She is post-op day 1 and wants to jump on the chair she likes to sit in. I have restricted her to the kitchen with a doggy bed on the floor. How long before I can safely allow her to get on her fav. chair? She has many staples in her back and on her left hip. I have taken the "cone" off while she is being supervised. She is much happier with that off. So far, so good. Thanks for the info.!
Add a comment to Bella's experience
Was this experience helpful?