What is Amputation?
Amputation involves the surgical removal of a body part that is diseased or damaged beyond salvage. In dogs, the parts more commonly amputated are a limb, toe(s), or the tail. It should be remembered the docking the tail of newborn pups is an act of amputation.
The aim of amputation is as a salvage procedure to prevent pain or suffering by removing a damaged body part or to prevent the spread of certain aggressive forms of cancer. This is a surgical procedure commonly undertaken in first opinion practice.
Whilst amputation may seem a radical option to us, dogs do not seem to experience the same mental sense of loss as humans, and the vast majority adapt extremely well to the loss of a limb. Indeed there is a saying in veterinary circles that dogs have "Three legs and a spare."
Book First Walk Free!
Amputation Procedure in Dogs
This is a surgical procedure that requires full general anesthesia.
First the patient should be thoroughly assessed to check there are no other treatment options and that amputation is the most humane treatment.
From start to final suture removal, a typical timeline is 10 - 14 days.
In the majority of cases where amputation is necessary, the dog hasn't been using the limb for some time. This means once the anesthetic and discomfort of surgery has worn off, the majority of dogs adjust remarkably well. Indeed, some are noticeably brighter and more mobile than pre-surgery because they no longer experience pain or discomfort from the diseased limb.
The amputation procedure involves:
Inducing a full general anesthetic
Clipping hair from the affected area and that immediately surrounding it.
Scrubbing the area with disinfectant to make it surgically sterile
Draping the area
A scrubbed surgeon makes a skin excisions, dissects away muscles, transects bone, and then repairs the dissected tissue and closes the skin.
Limb stumps are usually left undressed, whilst toe or tail amputations may have a dressing applied.
The dog must wear a cone until the sutures are removed
The dog is often hospitalized overnight for pain relief and discharged the following day.
Efficacy of Amputation in Dogs
Key to successful surgery is selecting those cases in which amputation is the best option. In these cases, the majority do very well afterwards and readily adapt to life without the missing body part. Obviously, amputation is irreversible so it is not undertaken lightly. Also, using effective pain relief prior to surgery is important to reduce the risk of 'phantom limb pain' afterwards. This is a condition in which the dog experiences ongoing stimulation of the nerve roots, despite the limb's removal. In some cases, amputation can be life-saving, such as the patient with a complex fracture where the only other option is euthanasia, or in the cancer patient with an aggressive osteosarcoma where removal of the primary tumor reduces the risk of spread.
Amputation Recovery in Dogs
The vet will supply effective pain relief to be given to the patient at home. If the surgery was lengthy, or the dog has a weak immune system, then a course of antibiotics may be prescribed.
The dog is liable to be quiet for a few days after what is major surgery. Provide soft, padded bedding and encourage the dog to lie with the affected side uppermost.
It may be necessary to support the dog in a sling improvised from a towel slung under their belly when the dog goes to the toilet for the first few times after surgery.
The dog must wear a cone to prevent them from licking or chewing the surgical site.
The owner should be vigilant for any discharge from the surgical site, such as blood or pus, and contact the clinic if they are concerned. Other signs to be alert for include swelling, excessive bruising, or the wound opening up.
The dog requires a check-up three days after surgery, and provided the recovery is uneventful, the sutures are removed 10 to 14 days post surgery.
Cost of Amputation in Dogs
The average cost of limb amputation is $700-$1000. Prices may vary depending on whether a debilitated patient needs intravenous fluids during the anesthetic and special nursing care. Cost of pain relief for the recovery period ranges from $12 to $40, whilst a typical antibiotic course is $17 to $40 depending on the size of the dog and antibiotic selected.
Dog Amputation Considerations
Animals do not experience the same psychological hang-ups about amputation that people do. After a short period of adaptation, most dogs do very well indeed. During the recovery period, it is essential to maintain good hygiene of the pet's bedding and surroundings so that the wound does not become infected. If surgery was performed to prevent cancer spreading, then follow-up radiographs or imaging of the chest or liver may be advisable three months later.
Amputation Prevention in Dogs
Prevention of amputation is often not possible, as it is a last resort treatment. However, in some cases amputation may be performed due to financial constraints, such as when the cost of specialist fracture repair are prohibitive. In these cases, another course of action other than amputation may be possible when financial products are available to manage the cost of treatment.
Amputation Questions and Advice from Veterinary Professionals
Deuce
Labrador Retriever
11 Years
0 found helpful
Hello, our dog Deuce has a severe injury to his from paw from being caught in a coyote leg trap for an unknown amount of time. A week went by before we were informes of his injury (he didn't live with us at the time). He immediately took him to the vet and they debreeded his wounds (top & bottom of paw) and sent him home with pain meds & ATBs.

With as severe as it is, we are concerned about the length of recovery and IF it will ever and be pain free.

What are your thoughts on front leg amputation? This seems more 'humane' in regards to his current quality of life and long term as well.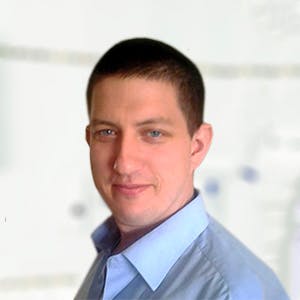 1823
Recommendations
Many times in these types of cases, amputation is the best course of action since it will help reduce recovery time and will ensure that he will be relatively pain free. Each case is different and you should discuss with your Veterinarian especially if there are large wounds or secondary infection; without examining him I cannot determine the extent of the injury and whether or not it is worth waiting it out or opting for amputation. Regards Dr Callum Turner DVM
Add a comment to Deuce's experience
Was this experience helpful?
Bella Fourie
Yorkie
6 years
1 found helpful
My 6 year old Yorkie called Bella slipped and fell when she walked between the balustrades and fell three floors. We are blessed that she is alive but She has broken ribs, and her leg disintegrated. The vet amputated her leg today and I need to know how do I prepare emotionally and physically for her when she comes home. My house have allot of stairs, I have two puppy dogs Riley the Yorkie and Coco the Mini Pincher.
How to I keep the wound clean
How do I introduce her with her disability to the environment and the pyppies
When can she start moving around
Will she need physio for balance
What if she gets depression
She is my whole life and I will do anything for her!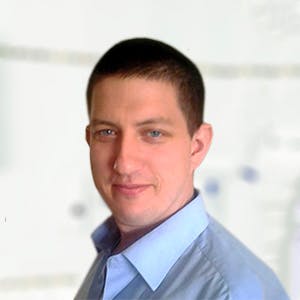 1823
Recommendations
Dogs react and adapt well generally to amputation and the experience is more traumatic for the owner than for the dog; Bella will learn and adapt to her situation and will start to move around unaided relatively quickly, just keep an eye on her. Physiotherapy isn't required as her three other limbs are functional; just keep an eye on her so she doesn't get too confident too quickly, the wound (depending on whether partial or full amputation) should heal after a week or so. Regards Dr Callum Turner DVM
This is so helpful thank you I am doing a research product for school and this gave me a lot of info
Add a comment to Bella Fourie's experience
Was this experience helpful?
Waffles
Shih Tzu
16 Years
0 found helpful
Hi and thanks for the help.I enjoy the company of Waffles a 16 year old female Shih Tzu..She has had bladder stones and surgery, she has cataracts , high blood pressure on enalapril and low dose aspirin to prevent clotting, she has Cushing's and is on Vetoryl and chlorpheniramine for her congestion....About three months ago I brought her to our veterinarian to fine needle aspirate a quick growing mass/cyst and doctor saw nothing....I was in hospital myself and when I returned the mass got larger so we went to the vet again and this time they told us it is a mast cell tumor on her back leg...Docs want to excise it with margins but on that tiny little leg I don't see it being possible ...and then sending of samples to a lab for grading of tumor...Grades 1 or 2 they would then treat with Palladia...Grades 3 or 4 they would consider amputating....I don't want Waffles to suffer...nor do I want her to go through surgery to die shortly afterward...I am torn between doing nothing or amputation, but when I suggested amputation I was told senior dogs don't do well with amputation..She had a seizure in the past to butorphanol ...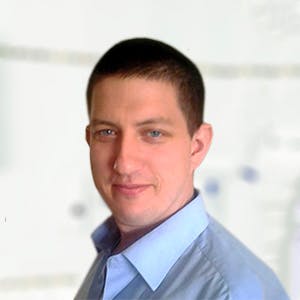 1823
Recommendations
At 16 years old, Waffles is getting to the top end of her life expectancy and we have to weigh up all options along with recovery and overall welfare; this isn't a decision for me to make but I would look more towards palliative care options than surgery and amputation. Whilst surgery is still on the table and there are many different options for anaesthesia, this is a choice to be made along with your Veterinarian. Regards Dr Callum Turner DVM
Add a comment to Waffles's experience
Was this experience helpful?
Pete
American Bulldog
7 Years
0 found helpful
My dog has a chronic case of the papilloma virus on his back left ankle. It has done extensive damage and has taken over so much that the options to fix this problem are remove the bad area and sew it up (close to $4500 or more) or amputate (more reasonable at $1200). I hate both options. Has anybody encountered anything like what my dog is going through? His ankle is EXTREMELY swollen and basically has a very large tumor like thing that is busting through the skin. I wish there was a way to clean it up and give him some type of medicine to make it go away. HELP!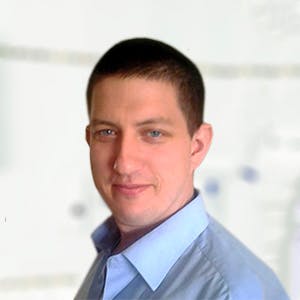 1823
Recommendations
Papilloma virus is normally a self limiting condition, but in some cases large papillomas may form which require surgical intervention. Keeping the area clean with a dilute antiseptic and preventing Pete from biting or licking the area is one option, but if it is bad then surgical removal either may removal of the mass or amputation must be considered. This is a decision which you need to make, but you have to remember that a dog is more interested in being comfortable and being able to move freely than having all four paws. Regards Dr Callum Turner DVM
Add a comment to Pete's experience
Was this experience helpful?
Kendra
Staffordshire Bull Terrier
1 Year
0 found helpful
Our dog dislocated her hip two and a half weeks ago. they put it back in place and we were hoping that it would heal properly. when we went back for her checkup they took an x-ray and It didn't stay in place. We were told that we needed to go to an orthopedic surgeon and have her hip replaced. we just don't have the money to have the surgery done for hip replacement. We've read up on amputation and some people have used it as an alternative since it's less expensive. is amputation something that's a good alternative?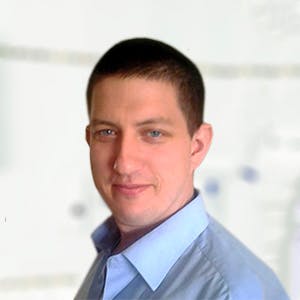 1823
Recommendations
A dog will care more about being able to move around and to not be in pain than whether or not they have all four legs they were born with, most dogs adapt well to amputation and carry on their lives normally. Other options available are not suitable as they are more aligned with smaller lighter dogs; you should discuss amputation with your Veterinarian to get their thoughts as each case is different. Regards Dr Callum Turner DVM
Add a comment to Kendra's experience
Was this experience helpful?
Lolo
American bully
2 Years
0 found helpful
My dog was hit by a car recently and i took him to the emergency vet they said that unfortunately the bone is broken so bad that its recommended for him to get his leg amputated i was wondering what is a guesstimated cost for something like and are there any recommendations as to where to get it done. He is an a American Bull dog and is about to be 2 yrs old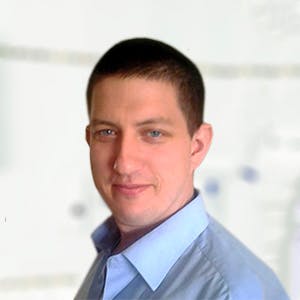 1823
Recommendations
The best price for leg amputation I know of is around $755 for dogs which is at Helping Hands in Richmond, VA but your location will vary the cost and the United States is a big country so me recommending somewhere in Virginia isn't going to be useful if you live in Washington State or Alaska for example. Call around your local Veterinarians for pricing information and remember that amputation is a relatively simple procedure so a specialist isn't required. Regards Dr Callum Turner DVM
Add a comment to Lolo's experience
Was this experience helpful?
Gigi
Irish Setter
9.5
0 found helpful
My 9 1/2 yr old Irish Setter has lost the use of her back left leg. After a couple vet visits and some X-rays, the vet said it was most likely bone cancer (or valley fever but she had been tested twice previously for that when she had recently started having seizures - she is on phenobarbital for that and was doing well prior to this leg thing). We discussed amputation but decided against it because the vet said it is likely it may have already spread to her lungs already.
Fast forward 2 weeks, her knee has now completely disintegrated. When that happened (like a sudden break of the knee) she was in a lot of pain so we gave her Tramadol and thought it was the end. However, surpringly it's like something somehow healed a bit and she is walking again and even wanted to go around the entire block. However, her leg just dangles and even flips sideways when she runs/hobbles. Now I'm worried the separated part will cause gangrene or infection. She is doing so well in spirits right now that I don't want her to die from that. Is this a legitimate fear and is there anything I can do for her? Would you recommend amputation even if she may only have a couple weeks?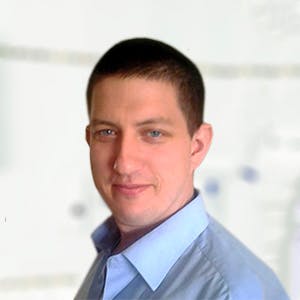 1823
Recommendations
If it seems like Gigi's days are numbered, it may be a case of putting her leg in a sling so it isn't dangling down and possibly getting scratched or damaged from hitting the floor and other objects. Without examining her and checking x-rays, I cannot say whether it is worthwhile going ahead with amputation or not; you should speak with your Veterinarian about amputation, chest x-rays and whether you should sling the leg or not. Regards Dr Callum Turner DVM
Add a comment to Gigi's experience
Was this experience helpful?
Ozzy
West Highland White Terrier (Westie)
7 Years
0 found helpful
My westie had leg surgery he ripped his tendon now 6 months later he hurt it again and I think amputation is the best thing because he is in pain can't play or run and if we do this he can have a somewhat normal life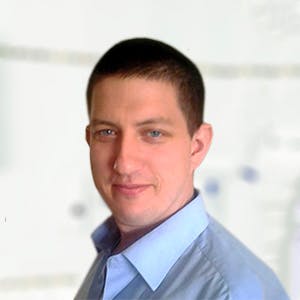 1823
Recommendations
Many dogs do well with only three legs and they adapt very quickly to their new circumstance; amputation is a last resort but sometimes taken by owners who do not wish their loved ones to go through multiple surgeries or to be in discomfort. You should discuss this with your Veterinarian. Regards Dr Callum Turner DVM
Add a comment to Ozzy's experience
Was this experience helpful?
Charlie
Chihuahua corgi
7 Months
0 found helpful
My dog got ran over and has a fractured bone in her hind leg where her knee would be. The vet gave me two options. 1) put her in a splint and see if that would possibly work as long as she is confined to little movement and don't get an infection under the splint. 2) amputation of the leg. They offer this because there a chance that the splint won't heal it because of where it's located. I told them that we would try the splint. But if it gets dirty I will have to pay 165 for a new splint and anesthesia so they can get the leg in the correct position. I was wondering if I should of chose amputation or it this would be best for my dog.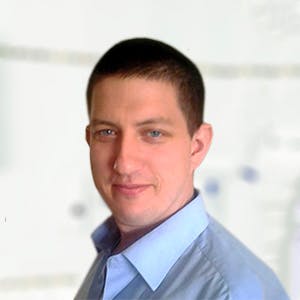 1823
Recommendations
From a Veterinarian's point of view, if we have a chance of saving the leg, save the leg; your Veterinarian must be relatively confident that this is a viable option if they have recommended this to you. I would try the splint especially since Charlie to still young but if the splinting is unsuccessful, other techniques may be used (internal fixation) or amputation. Regards Dr Callum Turner DVM
Add a comment to Charlie's experience
Was this experience helpful?
Kane
Rottweiler
11 Years
0 found helpful
My German Rott start limping on his front leg a month ago so we took him to the vet and they diagnosed him with Bone Tumor and recommended me to a specialist. I went tonight and they recommended amputation with the potential of chemo. The vet said there was a spot on the lungs but needed to get in there to verify if it spread. Although the first vet said it hadn't spread to the lungs. The vet quoted me 8-10grand for the whole treatment and wants me to make a decision tomorrow. My dog will be eleven on this month and I'm concerned about quality of life as well blown away by the cost. Does that seem reasonable? Any recommendations for less costlier places?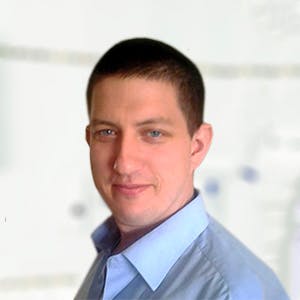 1823
Recommendations
The amputation is the cheapest part with the chemotherapy costing between $3,000 and $8,000; I cannot say why your Veterinarian didn't find a mass in the lungs, I would suggest having that x-ray reexamined to look for differences with the x-ray from the specialist. Whilst a mass or shadow on the lungs may be caused by cancer, infections, inflammation, parasites and other causes may also cause shadows which is why the Specialist said he couldn't know for sure. Regards Dr Callum Turner DVM
Add a comment to Kane's experience
Was this experience helpful?
Sammy
Corgi
11 Years
0 found helpful
My 11 year old dog started with a "hot spot" on his back leg about a year ago. Since then we have paid thousands of dollars for weekly bandage changes and an emergency room visit. He is no longer weight bearing on the leg and it has serious muscle atrophy. He currently hasn't had it bandaged for a few days, but he has to constantly wear a cone or he will go after it. There is a swollen area that looks like a cyst. The vet has suggested removing the limb as it is now just a hanging limb. He was weight bearing after a cortisone shot, but that only lasted a few days.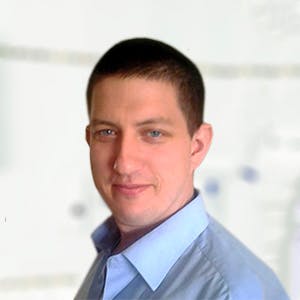 1823
Recommendations
In this situation it is difficult to suggest a pathway forward, since repeated treatment has been unsuccessful and I am sure that your Veterinarian has exhausted numerous avenues; was any sample (swab for example) taken for culture and sensitivity in case the underlying cause is an infection which isn't responding to antibiotics? Whilst amputation is an option, it is difficult to make the call without performing an examination of Sammy and his leg; before you consider amputation it may be worth visiting a Specialist or your nearest Veterinary School for another opinion. Regards Dr Callum Turner DVM
Add a comment to Sammy's experience
Was this experience helpful?
Ruzzle
Vizsla
1 Year
0 found helpful
Sadly our young Vizsla was hit by a car and broke both bones in his front leg. After two surgeries (plates and pins) the pins came out after 1st surgery and now after 2nd surgery the plate is coming thru his leg. The Vet said the plate has to come out asap. -- this is despite 10 weeks of total cage (carry for restroom breaks) and drugs to keep him calm. - now faced with amputation or "hope" he can keep his leg (bone is healed, but not super straight) IF we baby it for months-- are we wasting more time and lots of money to try and save his leg? I hate to amputate but perhaps it's the only good option?? Please help. We are tired and exhausted and poor dog is so sick of his cage.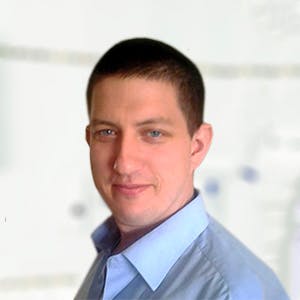 1823
Recommendations
Sometimes even with the most strict cage rest and excellent nursing care, things may still not go to plan; the plate does indeed need to be removed immediately but the decision to amputate or continue to try to save the leg would need to be discussed with your Veterinarian. Remember that both front legs were broken so any amputation would mean all the weight load to the forelegs will fall on the other leg; I cannot make this decision for you because there are many factors to consider, an x-ray should be taken before surgery and ask your Veterinarian about their thoughts on continuing vs amputation. Regards Dr Callum Turner DVM
Add a comment to Ruzzle's experience
Was this experience helpful?
Valcor
German Shepherd Dog
9 months
0 found helpful
My 9 month old gsd had a severely curved crooked back leg and was referred to NCSTATE for corrective osteotomy ortho said his tibia was broke when just days to weeks old and healed in a terrible way this is very expensive he is in terrible pain and i was wondering if amputation would be better then putting him through all if that..i have read a lot of dogs do not do well with that surgery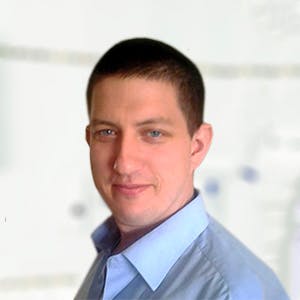 1823
Recommendations
This type of issue is really considered on a case by case basis; if we can save the leg and relieve Valcor of pain, this would be the treatment of choice but if the severity of the tibia is bad and multiple surgeries are required, it may be a case of amputation. I wouldn't take surgery off the table and I would certainly discuss with the Orthopaedic Specialist as they will have seen a more varied case load in this area than me. Regards Dr Callum Turner DVM
Add a comment to Valcor's experience
Was this experience helpful?
Bekah
Brittany
15 Years
0 found helpful
We have a 15 year old Brittany. About 9 weeks ago, she broke her front leg, it is a complete break, both bones. At the time, the vet recommended surgery to put in plates, my ex husband did not want her to have to undergo surgery so he opted for them to put her leg in a splint and see if it would heal, even though the vet explained that it probably wouldn't especially at her age.
Well, it didn't. She has been back and forth to the vet every week for a splint change and has had overnight stays to leave the splint off and let the leg air out. She has chewed the bandages pulling them up over the splint and it cut her leg.
At this point, the vet is now recommending amputation. The leg just isn't healing. They said even putting in the plates probably would not heal either. They did explain to me that they would be doing pre-op blood work to ensure all her organs are functioning well.
My concern is if course, her ability to survive the surgery and her mobility after the amputation.
They tell me she is in good health generally. Buy I see how hard she breathes sometimes after a little walk outside or excitement when my ex husband gets home, also last saturday, she had an episode that appeared to be some kind of seizure. It was short and it hasn't happened since but I am just terrified. I scheduled the surgery for Tuesday, and I was ok with it, then I woke up this morning in a panic. While I do feel like it's probably the best option at this point, I am terrified about the whole situation. They are telling me that at this point she probably won't even miss it but she is still using it to walk, she hobbles around on the splint like it's a crutch, and she tries to dig at the carpet with it. I know it is still causing her pain and she has been taking carprofin everyday which I am pretty sure can't be good for her organs. I'm just scared. I love this dog.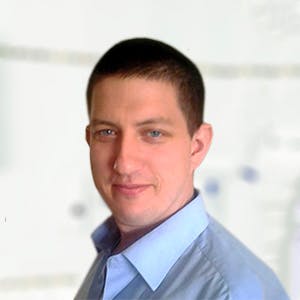 1823
Recommendations
Amputation is going to be the treatment of choice in this situation; if she is otherwise healthy I would go ahead with the surgery especially if your Veterinarian has no concerns with the surgery. The leg is not going to heal and it will just be a source of pain and misery for her, splinting is not a long term solution and shouldn't be used as such. Dogs adapt well to amputation, more than owners realise and shouldn't take longer for her to walk with three legs. Regards Dr Callum Turner DVM
Add a comment to Bekah's experience
Was this experience helpful?
Sheru
Doberman Pinscher
5 Years
0 found helpful
Hi Doc, my doc just got diagnosed with osteosarcoma and they give two options one is amputat the limb an second is to give him steriotectic rediation and follow with chemo... my question is if they amputate the leg is it better that the cancer will be totally gone? Please help🙏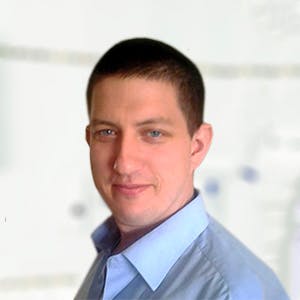 1823
Recommendations
Each case is different, but I believe that amputation along with chemotherapy would be the treatment of choice in a case like this. Dogs adapt well to the amputation of a single limb, many owners are concerned about mobility but it rarely becomes an issue once a dog has found their footing (excuse the pun). Regards Dr Callum Turner DVM http://vth.vetmed.wsu.edu/specialties/oncology/information-for-owners/osteosarcoma
Add a comment to Sheru's experience
Was this experience helpful?
samson
Labrador Retriever
10 Years
0 found helpful
I have a 10 year old active lab. He is 100 pounds. He has a mast cell tumor on his front forearm. treatment suggestions include chemo/radiation or Amputation as they cannot excise with wide enough margins due to anatomic location.
In a 10 year old lab who is a "big" dog (100 pounds). He loves to run and go for walks - I am sincerely worried about his quality of life after an amputation. He may have 3-4 years to live at this age (i'm guessing). The mast cell is local and not metastatsized. It is low grade. i am wondering if chemo and radiation is a better option than amputation - which seems aggressive. However I know that chemo and radiation is not curative. Struggling with amputation decision and having my dog wake up with no leg and not be able to walk and mobilize and enjoy life. Chemo and radiation may not be curative but at least he will have his 4 legs until he passes. I would appreciate your thoughts on this as I am really stuck on this decision.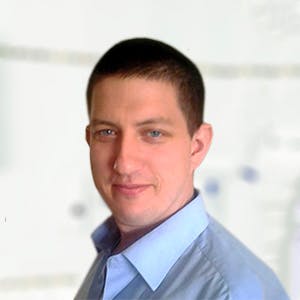 1823
Recommendations
There are two ways to look at this: keep all four legs and he has mobility or amputate and you will be surprised how mobile he still will be; dogs adapt generally well to amputation, a diet may help too but amputation isn't all too bad. Chemotherapy and radiotherapy have their merits, but amputation is considered treatment of choice in these cases. The decision is down to you, but I would go down the amputation route based on the information you have provided (on the basis that Samson is suitable for surgery). Regards Dr Callum Turner DVM
Forgot to mention - he has probably 10-15 lumps all over his body. All lipomatous masses. Would you suggest biopsy to all prior to amputation - or Grade 1 mast cell usually doesn't come in multiple masses. I don't want to amputate if another one is on his body somewhere and we can't clear the disease? Or would you still go with amputation?
Add a comment to samson's experience
Was this experience helpful?
Hootch
Labrador Retriever
8 Years
0 found helpful
Our family dog has a rapid growing tumor on his upper, inner thigh. His entire leg is swollen and is causing him s lot of pain. He is currently taking a lot of medication and sometimes it seems to help. We have been told that amputation or end of life are the only options here. After spending almost $2000 on x-rays and a biopsy which told us nothing we were given a referral to a specialty hospital and a quote of up to $4500 for the amputation. He has already had surgery on both of his knees and it does have arthritis in his back. We do know that dogs are very resilient and adapt well to a missing limb. However, As this is a very expensive procedure and there is no guarantee of the outcome and we have no idea if it's cancer, we are trying to make the decision which is better for him and his quality-of-life.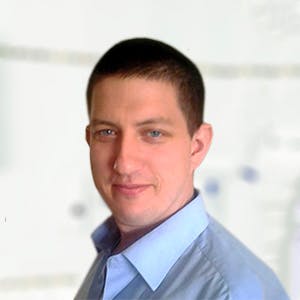 1823
Recommendations
I am just as much in the dark as you are if you have no conclusive biopsy results to go from; it can be a hard decision to make as there is still a lot of uncertainty and the cost of the surgery will play a major factor in your decision. As a Veterinarian looking in, I would say to have the surgery and to have the limb sent for histopathology (or at least the affected portion); but as a dog owner myself looking from the other side you need to determine if and what is exactly in Hootch's best interests. Unfortunately, only you can answer that question. Regards Dr Callum Turner DVM
Add a comment to Hootch's experience
Was this experience helpful?
Stella
Labrador Retriever
9
0 found helpful
My nine-year-old black lab has torn the ligaments in her right hind knee. They say the surgery to fix it somewhat could be three to $6000. I can't afford that so I am wondering if amputation is it another solution. Her quality-of-life is gone to zero she can't even run on the trail she can only walk in pain.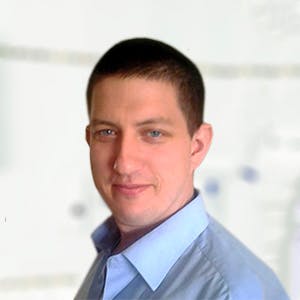 1823
Recommendations
Amputation is always an option and whilst not ideal, is an option for some people when surgery is cost prohibitive or not practical; given the pain and discomfort, it may be worth having the limb amputated. As Veterinarians, we like to allow a dog to keep all four legs if there is that option; with amputation of a hind limb, most owners are surprised how adaptive dogs are to having only three legs. This is something you should discuss with your Veterinarian. Regards Dr Callum Turner DVM
Add a comment to Stella's experience
Was this experience helpful?
Nina
Mix Shepard
12 Years
1 found helpful
how well will a 12-year-old dog do with a left hind leg amputation? I just found out today she has a mass cell tumor on her left hind leg but it's not bone cancer. I have asked for a referral to VCA Oncology in Albuquerque, NM to see if the mass can be shrunk then surgically removed. Your thoughts.Thank you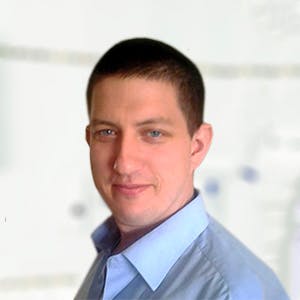 1823
Recommendations
Dogs adapt well to the amputation of a hind limb and are usually mobile almost immediately, although they may forget they have less leg power (especially if jumping on to furniture). Mast cell tumours will vary in size depending on release of histamine, but amputation is best as there is little skin and tissue on limbs to comfortably take a 2cm margin of healthy tissue and to suture the wound closed; removing less would be irresponsible. I've added two links below to some reputable sources on mast cell tumours. Regards Dr Callum Turner DVM
http://veterinarynews.dvm360.com/canine-cutaneous-mast-cell-tumors-current-cocnepts-patient-management
http://ovc.uoguelph.ca/icci/trials/Evaluation-of-the-antihistaminic-effects-of-diphenhydramine-in-dogs-undergoing-excision-of-mast-cell-tumors
Hi, my dog shishtzu is 1 year old . He had tail amputation surgery last week but when two days later we went for check up the tail was filled with puss and blood. Doctors flush out massive pus and blood from inside his tail. They said it has turned into into infection. I'm really worried about his recovery and his infection coz it has spread now inside the tail. Please help me with this. My pet is still in lot of pain. He is on antibiotics and pain killers.
Add a comment to Nina's experience
Was this experience helpful?
Reagan
German Shorthaired Pointer
7 Years
0 found helpful
My dog has already had her leg amputated from being hit by a car. That is the back leg, my question is that now that she is getting older (7) her back leg seems to be under stress after a longer periods of exercise. I.e. today she went swimming with other dogs and for a walk and while at home now she can barely walk. Is there any good solution to helping her maintain that one leg or anything she can take besides a dog aspirin?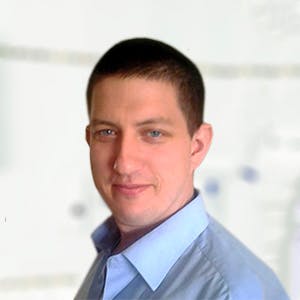 1823
Recommendations
Since Reagan's remaining hind leg is under more stress it is important to reduce activity to prevent injury which can be difficult in this breed; long term pain management may help but it may be worth trying with some supplements like glucosamine and chondroitin in addition to some rest and exercise reduction. I would recommend you visit your Veterinarian for an examination and an x-ray of his hind led to see if there are any signs of articular injury. Regards Dr Callum Turner DVM
Add a comment to Reagan's experience
Was this experience helpful?
Gabbi
Pitbull terrier mix
14
0 found helpful
My 14 year old pitbull / terrier mix has a broken front leg that needs amputated. But she has arthritis in her back legs and it is hard for her to get up. What should I do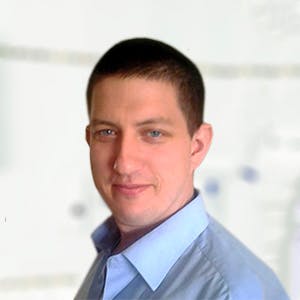 1823
Recommendations
If her front leg is broken and your Veterinarian has recommended amputation it should be carried out as it will make her more comfortable as the broken bone will no longer be causing her pain. Whilst Gabbi may be weak in her back end, dogs are generally good at adapting to amputation and at her age her movement will be less than a younger dog; helping her get up and giving good nursing care will help. Gabbi's suitability for surgery would be dependent on a physical examination and at her age a preanaesthetic blood test. Regards Dr Callum Turner DVM
Add a comment to Gabbi's experience
Was this experience helpful?
Baloo
Rottweiler
4 Years
0 found helpful
My Rottweiler is 4 years old. 10 days ago he starting experiencing excruciating pain in is right front leg. we took him to the vet where they took XRays and said he has some inflammation and looks like arthritis. They didn't do much and put him on anti inflams. its been 10 days and made no difference. We took him to a specialist and they also said inflamed and put him on anti inflams. They cant see anything on the xray but suspect bone cancer. They said i have to wait 4 weeks and come back. Why do I have to wait?

I read that even with amputation and chemo my dogs lifespan will be max 6 months is this true? They did a chest xray and checked if the supposed cancer spread to the lungs but it was clear.

Is amputation possible and chemo and he will live a long healthy life?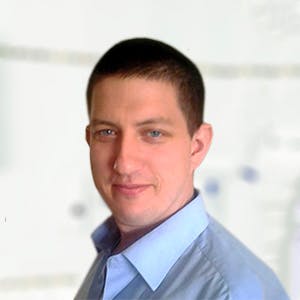 1823
Recommendations
In this scenario there are many 'it depends'; for simple inflammation of bone (osteomyelitis) there is no cancer and may be treated medically or with amputation with no lasting effects on a dog's lifespan; if there is bone cancer, the type of the cancer and the stage will have a bearing on the prognosis because in some instances the amputation will remove all cancerous cells but in other cases there will be spread to other areas of the body before amputation. Your Veterinarian or Specialist may wish to wait to see if there is any progression before continuing with tests. Regards Dr Callum Turner DVM
Add a comment to Baloo's experience
Was this experience helpful?
Panda
Australian Shepherd
10
0 found helpful
Has Symptoms
None. Diagnosed during regular check
My dog was diagnosed with a mass cell tumor on his right front arm. Unfortunately it has grown to the point where it's embedded into his muscle and deep tissue and cannot be surgically removed. Amputation was an option given to us followed by chemo. I'm in distraught with even considering amputation. I just want him to not be in any pain and for him to live a long life. Any tips?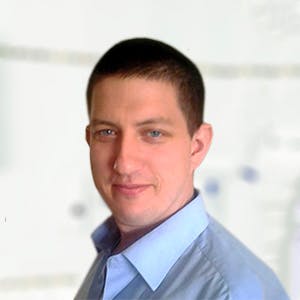 1823
Recommendations
I understand your position, it is distressing knowing that once a limb is amputated there is no going back; however, at this point it is the treatment of choice and it is best to amputate now than to wait for progression further in the future. Dogs are highly adaptive and tolerate limb amputation well, it is be best course of action for Panda. Regards Dr Callum Turner DVM
Add a comment to Panda's experience
Was this experience helpful?
Daisy
Shepherd mix
13 Years
0 found helpful
Hi there. Daisy was recently attacked by coyotes and had a fracture in her femur on a leg that already had a torn acl (my vet and I decided to use pain management instead of surgery due to her age) and ended up with her leg amputated 3 days ago.
She is in (and has been since the attack) in a lot of pain, she's on multiple medications for that as well as multiple antibiotics and something for her newly found anxiety as well.
My question relates to her recovery- with her age, euthinastia was something we considered before we decided to amputate. Since she got hurt, she has been extremely aggressive when trying to move her or if you go near her hind end. This is polar opposite to her normal personality.
She also has put very minimal weight on the good leg and generally has to be lifted to be moved, and has been urinating on herself instead of outside.
Both of these things are making me question if I did the right thing by having her leg amputated.
How long is a realistic time frame to give to see if she will adjust?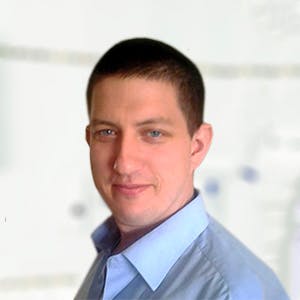 1823
Recommendations
Amputation is quite a major surgery for a dog and requires a lot of adjustment with no understanding why the limb is missing; but dogs adapt well, especially with hindlimb amputation. I understand your concerns and that you want to do the right thing for Daisy, but remember that three days is a very short period of time after this surgery and it may take a week or two for things to become somewhat normal. Each case is individual and I cannot really generalise; some dogs bounce back well regardless of age and others struggle. I would make her comfortable and give excellent nursing care and have a think about it in a fortnight. Regards Dr Callum Turner DVM
Add a comment to Daisy's experience
Was this experience helpful?
Dunkin
Labradoodle
12 Years
0 found helpful
We may have to have our dog's tail amputated. My question is- if our vet says he can do it, but there is "less risk " if we use a surgeon- what is the risk involved with having the vet do the procedure vs. having a surgeon do it?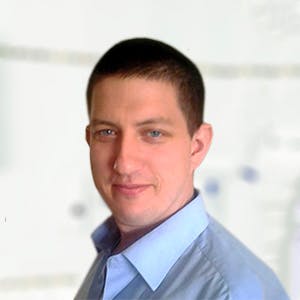 1823
Recommendations
A caudectomy is a simple procedure, it was the first surgery I performed on a live animal (on a cat). There may be a few factors why your Veterinarian may not want to perform the surgery including anaesthesia as older dogs are more prone to complications and whilst risks may be mitigated with blood tests and modern anaesthetics, there is still a risk especially if your Veterinarian pick up something else on physical examination (heart murmur or abnormal blood test results). There may be some other complication which I am not aware of, but if you have questions you should speak with your Veterinarian regarding the rationale for referring you to a Veterinary Surgeon. Regards Dr Callum Turner DVM
Add a comment to Dunkin's experience
Was this experience helpful?
Bud
Doberman
7 Years
0 found helpful
My daughter received an estimate for amputation of her dog's leg of $4,000. He has quite a bit of pain in his elbow but no confirmation of any diagnosis after $1,000's in diagnostics.

Is this a reasonable estimate or should we look around. Do you have any recommendations near Sacramento CA.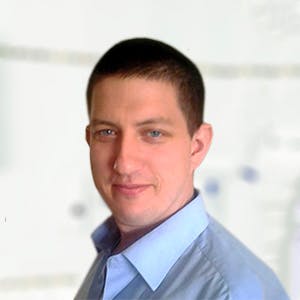 1823
Recommendations
California is very expensive for Veterinary care, a typical national cost of forelimb amputation in dogs is around $2,000 (for simple cases). Given your location, You are only 20 miles away from UC Davis Veterinary School which has world class facilities. Regards Dr Callum Turner DVM
Add a comment to Bud's experience
Was this experience helpful?