What is Amputation?
Amputation involves the surgical removal of a body part that is diseased or damaged beyond salvage. In dogs, the parts more commonly amputated are a limb, toe(s), or the tail. It should be remembered the docking the tail of newborn pups is an act of amputation.
The aim of amputation is as a salvage procedure to prevent pain or suffering by removing a damaged body part or to prevent the spread of certain aggressive forms of cancer. This is a surgical procedure commonly undertaken in first opinion practice.
Whilst amputation may seem a radical option to us, dogs do not seem to experience the same mental sense of loss as humans, and the vast majority adapt extremely well to the loss of a limb. Indeed there is a saying in veterinary circles that dogs have "Three legs and a spare."
Book First Walk Free!
Amputation Procedure in Dogs
This is a surgical procedure that requires full general anesthesia.
First the patient should be thoroughly assessed to check there are no other treatment options and that amputation is the most humane treatment.
From start to final suture removal, a typical timeline is 10 - 14 days.
In the majority of cases where amputation is necessary, the dog hasn't been using the limb for some time. This means once the anesthetic and discomfort of surgery has worn off, the majority of dogs adjust remarkably well. Indeed, some are noticeably brighter and more mobile than pre-surgery because they no longer experience pain or discomfort from the diseased limb.
The amputation procedure involves:
Inducing a full general anesthetic
Clipping hair from the affected area and that immediately surrounding it.
Scrubbing the area with disinfectant to make it surgically sterile
Draping the area
A scrubbed surgeon makes a skin excisions, dissects away muscles, transects bone, and then repairs the dissected tissue and closes the skin.
Limb stumps are usually left undressed, whilst toe or tail amputations may have a dressing applied.
The dog must wear a cone until the sutures are removed
The dog is often hospitalized overnight for pain relief and discharged the following day.
Efficacy of Amputation in Dogs
Key to successful surgery is selecting those cases in which amputation is the best option. In these cases, the majority do very well afterwards and readily adapt to life without the missing body part. Obviously, amputation is irreversible so it is not undertaken lightly. Also, using effective pain relief prior to surgery is important to reduce the risk of 'phantom limb pain' afterwards. This is a condition in which the dog experiences ongoing stimulation of the nerve roots, despite the limb's removal. In some cases, amputation can be life-saving, such as the patient with a complex fracture where the only other option is euthanasia, or in the cancer patient with an aggressive osteosarcoma where removal of the primary tumor reduces the risk of spread.
Amputation Recovery in Dogs
The vet will supply effective pain relief to be given to the patient at home. If the surgery was lengthy, or the dog has a weak immune system, then a course of antibiotics may be prescribed.
The dog is liable to be quiet for a few days after what is major surgery. Provide soft, padded bedding and encourage the dog to lie with the affected side uppermost.
It may be necessary to support the dog in a sling improvised from a towel slung under their belly when the dog goes to the toilet for the first few times after surgery.
The dog must wear a cone to prevent them from licking or chewing the surgical site.
The owner should be vigilant for any discharge from the surgical site, such as blood or pus, and contact the clinic if they are concerned. Other signs to be alert for include swelling, excessive bruising, or the wound opening up.
The dog requires a check-up three days after surgery, and provided the recovery is uneventful, the sutures are removed 10 to 14 days post surgery.
Cost of Amputation in Dogs
The average cost of limb amputation is $700-$1000. Prices may vary depending on whether a debilitated patient needs intravenous fluids during the anesthetic and special nursing care. Cost of pain relief for the recovery period ranges from $12 to $40, whilst a typical antibiotic course is $17 to $40 depending on the size of the dog and antibiotic selected.
Dog Amputation Considerations
Animals do not experience the same psychological hang-ups about amputation that people do. After a short period of adaptation, most dogs do very well indeed. During the recovery period, it is essential to maintain good hygiene of the pet's bedding and surroundings so that the wound does not become infected. If surgery was performed to prevent cancer spreading, then follow-up radiographs or imaging of the chest or liver may be advisable three months later.
Amputation Prevention in Dogs
Prevention of amputation is often not possible, as it is a last resort treatment. However, in some cases amputation may be performed due to financial constraints, such as when the cost of specialist fracture repair are prohibitive. In these cases, another course of action other than amputation may be possible when financial products are available to manage the cost of treatment.
Amputation Questions and Advice from Veterinary Professionals
Bella
West Highland White Terrier
12 Years
3 found helpful
my 12 year old Westie has a level 2 sarcoma on her front right paw.
It has not spread to her lymph node and has not spread to her lungs. Veterinarian and Medical professionals recommend amputation. Friends have shared their bad experiences with me for amputation and how their pet has died after surgery. Not sure what to do?
My dog has just had her back leg off today she's 11 year old boxer mastiff cross. It's a lot to take in. But she has already moved around.
my little girl had her front left leg amputated 9 days ago.. she is a 3yr old neo mastiff.. she has osteosarcoma and the end of the tibia began to descentagrate, it caused infection and a tumor began to grow.. i am truly amazed at my dogs progress every day since the surgery . she came home just a few hrs after surgery because she was already up eating and hopping around on 3 legs.. SO REZILLIANT..
My staffy had her front left leg removed when she was about 6 months old and lived till she was 14☺️ She recovered SO quickly after surgery and was running around like normal within days!....dogs are amazing
My dog has a tennis ball size tumour on her tail & the vet says amputation is the only option because of where the Tumor is situated. I'm presuming the dog will still wag her tail but it won't be there to see. Apparently the tail is the end of the spine. Any opinions ? Thanks
Bluebell is a Norfolk terrier, that has a soft tissue sarcoma on her hind right leg. She had it removed and biopsied back in June 18 and we are now in January 19 and is back. Growing really rapidly. The vet said to leave it a little longer before he amputates the leg - but I am concerned that i've read in places that it could spread? I am worried about her recovery period and if she doesn't adapt - she's 10 this month. Any advise????
My Dobbie girl was diagnosed with soft tissue sarcoma in her fore limb in 2017. She started limping since 2016. We had removed it in 2017 and it grew slow till October 2019. From October 2019 to December 2019 it grew rapidly and became big and hard. She stopped using that leg. In January 6 2020 we decided to amputate as there was no options left with us. It was a hard decision. Today is day 4 of the surgery. She is recovering. But not eating. I feel it's the anesthesia after effects. She is scared to pee and poo as there is phantom pain associated. She is home now and taking pain medications and antibiotics. I hope she recovers fast. Please keep her in your healing prayers🙏
My baby girl is 7 years old and was just diagnosed with an aggressive cancer on her right elbow. Radiation-Chemo- & amputation are my options. I'm so sick over this and don't know what to do. I though amputation was the way to go but after reading some of these post it seems that they don't live long after amputation. Please someone help with any feedback.
My gsd had aosteosarcoma and the end of the tibia began to descentagrate, the vet said it was aggresive and if my dog bared his weight on that leg it would snap. He was amputated yesterday and is already eating and drinking and using the bathroom without much support. Dogs dont think "dang I'm missing a leg" but are often just elated to be pain free and adapt to being tri pawed very quickly. Dont put your pet through the torment of chemo that isnt a way for it to live. Being with 3 limbs is much easier and happier.
I have a 10 years old girl pit bull she is full of life like she was 3 she had a small lump on her right leg within in a month it grew so fast it was a tumor already in the bone we could do Chemo or remove her leg we decided to remove her leg when she woke up at vet she was up walking around going pee already first day home she was walking so good and I'm 3 weeks is back to her self running like she had all 4 legs she is full of life and will be with us for a long time 💗I'm happy and so is she and my vet Christina Innocente at Novack's office are the best
Add a comment to Bella's experience
Was this experience helpful?
KitKat
Mastiff
5 Years
2 found helpful
My dog KitKat is 5 1/2 yr old Mastidane, recently diagnosed with Bone Cancer in the front leg. The cost of treatment is shocking: $4000-$6000 for chemo, $2000 for amputation and life expectancy is about 1 year. Amputation alone life expectancy is 4 to 6 months. Lungs are clear. She is the same dog before the limping and lump appeared about 3 weeks ago. She is a champ using just 3 legs. She doesn't seem to be in pain unless full weight on leg. We are trying to figure out what to do and what's in her best interest. Do the surgery and hope for the best? Put her through surgery and she gets sick in a few months? Trying to figure out the best for her. Scared she is going to break that leg and then it becomes a very painful traumatic end of her life. Suggestions? Any better results on life expectancy?
How did it go? What did you do? Our dog is going through the same thing.
My dog was diagnosed with severe osteosarcoma in her proximal humerus, it took two weeks to come to the decision of amputating her front left limb. She is a 6yr old 100lb Rottweiler in otherwise perfect health. We're at day 5 post-surgery, and she can almost go down our 3 deck steps by herself. So far I have no regrets other than she seems a little depressed right now... mind you she is still on painkillers and has had a huge change! If you're thinking about proceeding with this it's a huge life adjustment. Expect to stay home with you dog at all times to ensure they don't rip out their stitches. Not going to lie it's been more work, but anything for my baby girl.
P.s. we took her to a veterinarian university that had the most amazing service I've ever experienced, and the total cost of the amputation and diagnostic was a 1/4 the price of the vets quote in my hometown.
My 11 year old lab was diagnosed with bone cancer rear right leg. Amputation was recommended, after much consideration we decided to amputate it has been 2 days since the amputation. Hoping recovery goes well, will post again in a week with progress.
Edith, what ended up happening with your lab??
Add a comment to KitKat's experience
Was this experience helpful?
Max
Malamute
3 Years
1 found helpful
Our three-year-old malamute was running around just before Christmas. It is now the second week of January and he just came home - a ffront leg and shoulder amputation. He was diagnosed with osteosarcoma. I have 3 quick questions: 1, Can the blood work that was done prior to the surgery offer any insight as to if the cancer has spread to any other part of the body? 2. Is there a /DIY / at home chemo treatment option and/or what is the most successful chemo route? 3. Once the surgery site heels, We are worried about risk of injury with the other legs. Like breaks/sprains/ arthritis. Is that a reasonable concern for such a young dog?
Add a comment to Max's experience
Was this experience helpful?
Minnie
Greyhound
10 Years
0 found helpful
My greyhound has severe shoulder pain that started 8 weeks ago, I didn't see what happened but she had been running in the backyard when it happened. We've tried many different pain meds and nothing is helping. All x-rays have been normal. Our vet wants to refer her to an orthopedic surgeon which we just can't afford, he suggested amputation as a last resort. Is it crazy to amputate a leg when we don't even know what's wrong with it? My goal is to just get her out of pain.
Add a comment to Minnie's experience
Was this experience helpful?
Boss
Bullmastiff
8 Years
0 found helpful
We came home from work and our 8yr old Bullmastif was limping as his rear right leg. We took him to the vet and he had a broken leg just above the knee (stifle joint). Vet operated and found bound was not strong enough to insert a plate and closed the wound. Based on pathology he does not have cancer but surgeon said it was 90% cancer.
After further consultation the vet has diagnosed Neoplasia and advised amputation.
He also has hip dysplasia and weighs 57kg or 125lbs.
He is not crying and he is eating and drinking plus he is mobile on 3 legs (when he wants)
Is amputation going to take pressure off the other leg (by reducing dead weight) and how far will they amputate? Just above trauma or back to the hip?
Add a comment to Boss's experience
Was this experience helpful?
Spoon
Boucheron
11 Years
1 found helpful
Hello
My dog, Spoon, is an 11 and a half year old, boucheron rescue, 100 pounds. (thought he was a doberman mix until recently, but he isn't. He is a dead ringer for the pure breed pictures)

A year and a half ago, he stopped being able to walk on his back left leg. As he started to limp and put less pressure on it, I had thought it was an ACL injury given how the symptoms manifested: my first dog as a grown-up has ACL surgery and they screwed it up, making it a gimpy leg. This led me to be highly skeptical in the surgery and thereby wait to visit vet and thereby not diagnose cancer more quickly.

I didn't go to oncologist because it was clear, no matter what, treatment would involve amputation of leg. The tumor wraps around his knee, so could not be removed without it. So I rejected the option

So at diagnosis, I didn't think he would live long. I figured the cancer had probably already spread (which even now seems unlikely it has, or if it has, has caused to other problems at all). I wasn't going to do cancer treatment because it was too expensive and, I felt, would cause pain and suffering without any guarantee if it would extend or improve the quality of his life at all. (I've seen other dogs get such treatment, and since they don't understand what's happening, it seemed cruel. People take chemo and suffer the symptoms knowing it might help them. Dogs do not understand that.) It wasn't clear how much life he had anyway, given he was 10 and a 100 pounds, though in the most excellent health, robust, people thought he was a puppy all the time until the leg weakened.

I had prescription for gaba pentin, but found that CBDs - a marijuana or hemp derivative that is not psychoactive -- worked better than anything and was happy it was natural with no other side effects. I would walk him 5 miles a day or more before the diagnosis, after some adjustments after the diagnosis, we got up to maybe 3 miles a day . (And he was (is?) a strong swimmer too, would go to river often)

Then right at this last New Years, he stopped being able to walk again. I went to doctors again and it really seemed like the end. His pain was SOOO bad.

So I had already been giving him 2 buffered aspirin a day (you need to give with food and check carefully, but negative side effects of NSAIDS can be same as rimadyl -- my first dog vomited cups up blood after surgery from ONE rimadyl. In general Rimadyl is no more effective for pain that other NSAIDS, and if they tell you otherwise, they are lying. It may be necessary, but stomach bleeding problems exist for any NSAID) The vets have reluctantly acknowledge the truth of my previous claim. Thankfully Spoon has tolerated the buffered aspirin with no issue at all for a year and a half. Anyway, I was also giving him fish oil and condroitan/glucosamine, and the aspirin, and the CBDs.

At the second round of flare up around New Years, I did add back the gaba pentin from the earlier prescription. It wasn't even close enough to manage the pain, so then I added tramadol and that wasn't enough. As of two weeks ago, added codeine. Still unclear if it is enough -- he keeps kind of hurting his leg by jumping around and falling, so pain may not just be from the tumors, but repeated small injuries to the weakened, distressed knee.) I've been thinking about this all as palliative care and only recently considering amputation.

I thought, "How could an 11 and a half year old, 100 pound dog recover from hind leg amputation?" It seemed like the other leg would deteriorate with all the weight on the one, but then realized he probably only puts 20 percent of his weight on that leg anyway. It also seems clear some or most of the pain is referred pain, and that his spine may be pretty screwed up from hopping around on one leg, so I figured that pain would stay regardless of leg amputation.

Anyway, it's come to my attention Spoon remains extremely robust aside from the leg (and the pain.) When the pain is managed, he is raring to go, alert, attentive, engaged and excited. He always wants to go for walk. Now that they are shorter (after second round of pain, for two weeks, couldn't walk him four blocks. Now it may be a mile or a mile and a half a day). He sometimes can jump on my -- very high -- bed, though I try to keep him from doing this and help him up myself. When getting ready for walks, he still goes nuts and jumps up and down. And when walking and I turn back towards home, he does the passive resistance thing, smelling everything, lagging behind me, making me have to pull him, etc, so even when he is in pain, he WANTS to walk more

Even with all the drugs, he is 100% mentally clear. He is never high or stoned or goony from the opiates. Most importantly, he really wants to be here. So it was gut wrenching to almost put him down a number of times because the pain. That's been the weird part of thinking he was dying, given nothing else is wrong at all. Just the pain, even though 'just' her belittles its seriousness.

So now I confront the decision. I've been getting him acupuncture in last few weeks (the verdict is still out on that). The vet who does it, who I like (I had to switch from old vet because they are SOOO awful), brought up amputation again without pushing it on me. She said the recovery isn't as bad as I'd expect. I was a little daunted by the price her colleague would do it for -- 1800. Searching online suggested more like 1000.

Anyway, I want feedback on giving a 11.5 year old 100 pound dog a rear leg amputation. I am in that stress of uncertainty and indecision. The vet did say -- and she is right -- that he is otherwise super-robust. His musculature -- except the leg -- is insane, super strong, super healthy. People still compliment me, without solicitation, how beautiful he is and are shocked at his age -- even with the limp

So should I do it?

PS: his health is of course also attributed to excellent food, long walks everyday, loads of affections and lots of mental stimulation. Those things count a lot. Feed them the good stuff! And grain free!
Add a comment to Spoon's experience
Was this experience helpful?
Hannah
Shih Tzu
11 Years
1 found helpful
I accidentally hit our 11 year old Shih Tzu, Hannah, this weekend when I was pulling into the garage. I took her to an emergency vet who stated that without doing xrays they wouldn't know for sure, but that they she felt that her femur was broken beyond repair and we would either need to surgically repair her leg or amputate. To do the xrays it was going to cost $350 and the surgery to repair would be $5-6K. I asked her in her professional opinion what she thought and she said for sure it was beyond repair and splinting would not be an option. We can't afford the surgery and she suggested that elsewhere would be more affordable. They also said she had a heart murmur that we were unaware of. They gave her pain meds for a week. I'm just conflicted as to what to do. We are about 45 days out from buying a new house, so money is tight and we are unable to use any of our credit cards right now. I'm leaning towards amputation, but my husband and daughter don't agree. Any suggestions?
Hi Hannah,
My 16 yr old son was parking in our front yard when he accidentally hit his 12 week old blue Heeler, the exact thing was told to us by the vet, we are in denial to have his back right leg amputated but I want to ask you what decision did you and your family ultimately took?
Add a comment to Hannah's experience
Was this experience helpful?
premie
runt
3 Years
0 found helpful
Has Symptoms
completely pulled and torn foot
torn foot away from rear leg joint
dog tried to hop fence and got stuck every week splint taken off and redone waiting for amputation at low cost, meds make dog uncomfortable and has been going on for about 2 months if someone could help vet cant find surgeny
My dog broke her leg may 16th.Sp far she has had numerous splints and bandage changes. I can't understand why everytime they are done the cost varies.And not a few dollars but over 100 hundred. Last visit they informed me she would have to have bandages changed and splint Redone daily.They advised me to go to a cheaper vet. I gave them my new vet info on Thursday. I had an appt at new vet today. I asked 3 times if all records and xrays where sent and was assured they were.If course records and drays never arrived. I am one pissed bitch. And my babies foot is so infected. Please pray for healing. Amen
Add a comment to premie's experience
Was this experience helpful?
Tessie
Golden Retriever
3 Years
0 found helpful
Our 3 year old Golden Retriever was just diagnosed with osteosarcoma in her right front leg and no visible spread yet. She is having an amputation of the shoulder and leg and will begin chemo shortly after. She is otherwise a healthy, spunky and at times crazy dog. Have you seen any cases of a dog living more than 2 years after this treatment? I am praying hard.
Add a comment to Tessie's experience
Was this experience helpful?
Charlie
English Toy Spaniel
12 Years
0 found helpful
About a month ago we noticed a lump on his hind left leg, just above the knee and he was limping/favoring the leg. After going to the local vet and having them take x-rays and tissue samples, they put him an an antibiotic and anti-inflammatory, after the results came back it was determined that it was a form of soft tissue cancer. in the month since the initial visit the lump has grown a lot more. We were advised that surgery to remove the lump would likely take a significant portion of muscle too, greatly affecting use and cause a very prolonged recovery time. We were advised to consider amputation of the leg being that a back leg is much easier to recover from removing. We are VERY torn over our next step because other than the issue he is in perfect spirits, absolutely no other symptoms, eating issues, no pain. But with his age we want to look out what's best for him and will recovery be problematic for him? We also have 2 other dogs with him (his pups actually) Any advice from someone having gone through would be appreciated
Add a comment to Charlie's experience
Was this experience helpful?
Annie
Labrador Retriever
12 Years
0 found helpful
Our chocolate lab, Annie, was diagnosed with osteosarcoma two days ago. We're in middle Tennessee and looking for the most affordable option for an amputation. Where is the best place to go that is affordable?
Add a comment to Annie's experience
Was this experience helpful?
Gracie
Labrador Retriever
11 Years
0 found helpful
Hi, I have a 11 yr old Chocolate Lab Retriever who has a melanoma tumor on her left rear toe (weight bearing toe I think it's 3rd toe)that grew back after removal of what the vet thought was all of it 2 yrs ago. The vet then said it was a benign melanoma. Well it grew back (they said it would probably do this)this past year and is bigger than the first time. Vet referred me to a surgeon who recommended amputation of the toe or partial (would they more likely do a partial? is that better in terms of recovery or does it matter?), she also suggested chemo/radiation or vaccinations both of which are too expensive. The surgeon said at the time it was a emergency and that I can think on this, that it would only get bigger and ulcerate. She checked her lymph nodes and they were good so it hasn't spread.

My question, is amputation the best option in terms of recovery and life span? I have heard stories that a dogs' life is shortened after this. I want only the best for my baby and want her to be around as long as she can so if this shortens her life I don't want to do this. Her health has been great so far.. No health issues other than a occasional ear inflammation..

Also, I live in a apartment with 1 flight of stairs outside.. How do I get a 85 lb lab up and down these stairs to go outside and go to the bathroom.. Pee pads are not a option since I rent.
Add a comment to Gracie's experience
Was this experience helpful?
Murphy
Golden Doodle
11 Years
0 found helpful
I have an 11 year old golden doodle. had a tumor removed from his front right elbow and it is a soft tissue sarcoma, grade 3 out of 3. specialist recommended amputation. my question is can we try cortisone or anti-inflamatories first? and how fast does amputation need to be done? how long can our dog live typically if amputation is not done?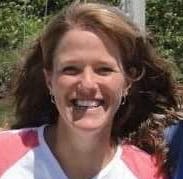 1611
Recommendations
Than you for your email. Without seeing Murphy, or knowing more about the tumor, I can't give any guidance as to the best course of action, but if the specialist recommended amputation, it is very unlikely that anti-inflammatories will help. Typically, sooner is better than later with aggressive cancers, and those types of cancers can progress very quickly, giving him little time with no treatment. Your veterinarian will be able to discuss these questions with you better, as they know his specific situation.
Add a comment to Murphy's experience
Was this experience helpful?
Nina
Mix Shepard
12 Years
1 found helpful
how well will a 12-year-old dog do with a left hind leg amputation? I just found out today she has a mass cell tumor on her left hind leg but it's not bone cancer. I have asked for a referral to VCA Oncology in Albuquerque, NM to see if the mass can be shrunk then surgically removed. Your thoughts.Thank you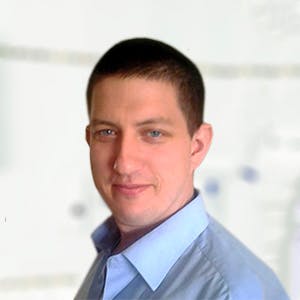 3320
Recommendations
Dogs adapt well to the amputation of a hind limb and are usually mobile almost immediately, although they may forget they have less leg power (especially if jumping on to furniture). Mast cell tumours will vary in size depending on release of histamine, but amputation is best as there is little skin and tissue on limbs to comfortably take a 2cm margin of healthy tissue and to suture the wound closed; removing less would be irresponsible. I've added two links below to some reputable sources on mast cell tumours. Regards Dr Callum Turner DVM
http://veterinarynews.dvm360.com/canine-cutaneous-mast-cell-tumors-current-cocnepts-patient-management
http://ovc.uoguelph.ca/icci/trials/Evaluation-of-the-antihistaminic-effects-of-diphenhydramine-in-dogs-undergoing-excision-of-mast-cell-tumors
Hi, my dog shishtzu is 1 year old . He had tail amputation surgery last week but when two days later we went for check up the tail was filled with puss and blood. Doctors flush out massive pus and blood from inside his tail. They said it has turned into into infection. I'm really worried about his recovery and his infection coz it has spread now inside the tail. Please help me with this. My pet is still in lot of pain. He is on antibiotics and pain killers.
Add a comment to Nina's experience
Was this experience helpful?
Bud
Doberman
7 Years
0 found helpful
My daughter received an estimate for amputation of her dog's leg of $4,000. He has quite a bit of pain in his elbow but no confirmation of any diagnosis after $1,000's in diagnostics.

Is this a reasonable estimate or should we look around. Do you have any recommendations near Sacramento CA.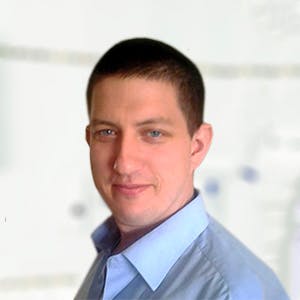 3320
Recommendations
California is very expensive for Veterinary care, a typical national cost of forelimb amputation in dogs is around $2,000 (for simple cases). Given your location, You are only 20 miles away from UC Davis Veterinary School which has world class facilities. Regards Dr Callum Turner DVM
Add a comment to Bud's experience
Was this experience helpful?
Gabbi
Pitbull terrier mix
14
0 found helpful
My 14 year old pitbull / terrier mix has a broken front leg that needs amputated. But she has arthritis in her back legs and it is hard for her to get up. What should I do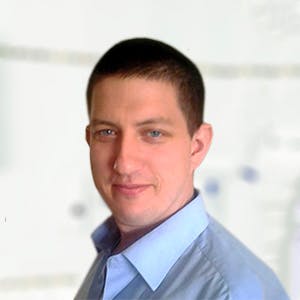 3320
Recommendations
If her front leg is broken and your Veterinarian has recommended amputation it should be carried out as it will make her more comfortable as the broken bone will no longer be causing her pain. Whilst Gabbi may be weak in her back end, dogs are generally good at adapting to amputation and at her age her movement will be less than a younger dog; helping her get up and giving good nursing care will help. Gabbi's suitability for surgery would be dependent on a physical examination and at her age a preanaesthetic blood test. Regards Dr Callum Turner DVM
Add a comment to Gabbi's experience
Was this experience helpful?
Daisy
Shepherd mix
13 Years
0 found helpful
Hi there. Daisy was recently attacked by coyotes and had a fracture in her femur on a leg that already had a torn acl (my vet and I decided to use pain management instead of surgery due to her age) and ended up with her leg amputated 3 days ago.
She is in (and has been since the attack) in a lot of pain, she's on multiple medications for that as well as multiple antibiotics and something for her newly found anxiety as well.
My question relates to her recovery- with her age, euthinastia was something we considered before we decided to amputate. Since she got hurt, she has been extremely aggressive when trying to move her or if you go near her hind end. This is polar opposite to her normal personality.
She also has put very minimal weight on the good leg and generally has to be lifted to be moved, and has been urinating on herself instead of outside.
Both of these things are making me question if I did the right thing by having her leg amputated.
How long is a realistic time frame to give to see if she will adjust?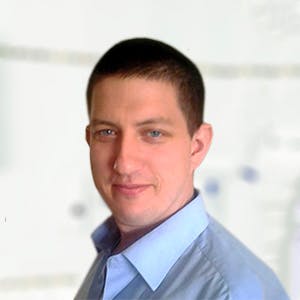 3320
Recommendations
Amputation is quite a major surgery for a dog and requires a lot of adjustment with no understanding why the limb is missing; but dogs adapt well, especially with hindlimb amputation. I understand your concerns and that you want to do the right thing for Daisy, but remember that three days is a very short period of time after this surgery and it may take a week or two for things to become somewhat normal. Each case is individual and I cannot really generalise; some dogs bounce back well regardless of age and others struggle. I would make her comfortable and give excellent nursing care and have a think about it in a fortnight. Regards Dr Callum Turner DVM
Add a comment to Daisy's experience
Was this experience helpful?
Baloo
Rottweiler
4 Years
0 found helpful
My Rottweiler is 4 years old. 10 days ago he starting experiencing excruciating pain in is right front leg. we took him to the vet where they took XRays and said he has some inflammation and looks like arthritis. They didn't do much and put him on anti inflams. its been 10 days and made no difference. We took him to a specialist and they also said inflamed and put him on anti inflams. They cant see anything on the xray but suspect bone cancer. They said i have to wait 4 weeks and come back. Why do I have to wait?

I read that even with amputation and chemo my dogs lifespan will be max 6 months is this true? They did a chest xray and checked if the supposed cancer spread to the lungs but it was clear.

Is amputation possible and chemo and he will live a long healthy life?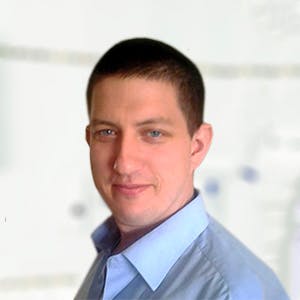 3320
Recommendations
In this scenario there are many 'it depends'; for simple inflammation of bone (osteomyelitis) there is no cancer and may be treated medically or with amputation with no lasting effects on a dog's lifespan; if there is bone cancer, the type of the cancer and the stage will have a bearing on the prognosis because in some instances the amputation will remove all cancerous cells but in other cases there will be spread to other areas of the body before amputation. Your Veterinarian or Specialist may wish to wait to see if there is any progression before continuing with tests. Regards Dr Callum Turner DVM
Hi my dog had broken his front leg I was was wondering how much it would bet to have it removed he is 6 pound terrier mix
Add a comment to Baloo's experience
Was this experience helpful?
Gigi
Irish Setter
9.5
0 found helpful
My 9 1/2 yr old Irish Setter has lost the use of her back left leg. After a couple vet visits and some X-rays, the vet said it was most likely bone cancer (or valley fever but she had been tested twice previously for that when she had recently started having seizures - she is on phenobarbital for that and was doing well prior to this leg thing). We discussed amputation but decided against it because the vet said it is likely it may have already spread to her lungs already.
Fast forward 2 weeks, her knee has now completely disintegrated. When that happened (like a sudden break of the knee) she was in a lot of pain so we gave her Tramadol and thought it was the end. However, surpringly it's like something somehow healed a bit and she is walking again and even wanted to go around the entire block. However, her leg just dangles and even flips sideways when she runs/hobbles. Now I'm worried the separated part will cause gangrene or infection. She is doing so well in spirits right now that I don't want her to die from that. Is this a legitimate fear and is there anything I can do for her? Would you recommend amputation even if she may only have a couple weeks?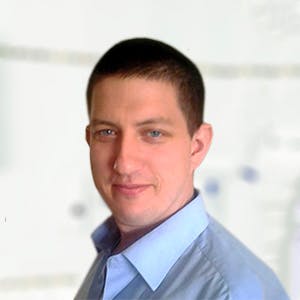 3320
Recommendations
If it seems like Gigi's days are numbered, it may be a case of putting her leg in a sling so it isn't dangling down and possibly getting scratched or damaged from hitting the floor and other objects. Without examining her and checking x-rays, I cannot say whether it is worthwhile going ahead with amputation or not; you should speak with your Veterinarian about amputation, chest x-rays and whether you should sling the leg or not. Regards Dr Callum Turner DVM
Add a comment to Gigi's experience
Was this experience helpful?
Reagan
German Shorthaired Pointer
7 Years
0 found helpful
My dog has already had her leg amputated from being hit by a car. That is the back leg, my question is that now that she is getting older (7) her back leg seems to be under stress after a longer periods of exercise. I.e. today she went swimming with other dogs and for a walk and while at home now she can barely walk. Is there any good solution to helping her maintain that one leg or anything she can take besides a dog aspirin?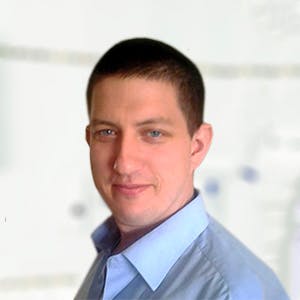 3320
Recommendations
Since Reagan's remaining hind leg is under more stress it is important to reduce activity to prevent injury which can be difficult in this breed; long term pain management may help but it may be worth trying with some supplements like glucosamine and chondroitin in addition to some rest and exercise reduction. I would recommend you visit your Veterinarian for an examination and an x-ray of his hind led to see if there are any signs of articular injury. Regards Dr Callum Turner DVM
Add a comment to Reagan's experience
Was this experience helpful?
Pete
American Bulldog
7 Years
0 found helpful
My dog has a chronic case of the papilloma virus on his back left ankle. It has done extensive damage and has taken over so much that the options to fix this problem are remove the bad area and sew it up (close to $4500 or more) or amputate (more reasonable at $1200). I hate both options. Has anybody encountered anything like what my dog is going through? His ankle is EXTREMELY swollen and basically has a very large tumor like thing that is busting through the skin. I wish there was a way to clean it up and give him some type of medicine to make it go away. HELP!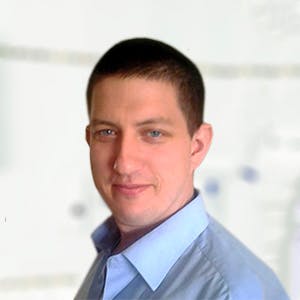 3320
Recommendations
Papilloma virus is normally a self limiting condition, but in some cases large papillomas may form which require surgical intervention. Keeping the area clean with a dilute antiseptic and preventing Pete from biting or licking the area is one option, but if it is bad then surgical removal either may removal of the mass or amputation must be considered. This is a decision which you need to make, but you have to remember that a dog is more interested in being comfortable and being able to move freely than having all four paws. Regards Dr Callum Turner DVM
Add a comment to Pete's experience
Was this experience helpful?
Hootch
Labrador Retriever
8 Years
0 found helpful
Our family dog has a rapid growing tumor on his upper, inner thigh. His entire leg is swollen and is causing him s lot of pain. He is currently taking a lot of medication and sometimes it seems to help. We have been told that amputation or end of life are the only options here. After spending almost $2000 on x-rays and a biopsy which told us nothing we were given a referral to a specialty hospital and a quote of up to $4500 for the amputation. He has already had surgery on both of his knees and it does have arthritis in his back. We do know that dogs are very resilient and adapt well to a missing limb. However, As this is a very expensive procedure and there is no guarantee of the outcome and we have no idea if it's cancer, we are trying to make the decision which is better for him and his quality-of-life.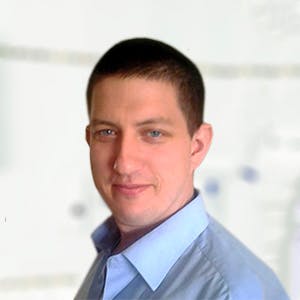 3320
Recommendations
I am just as much in the dark as you are if you have no conclusive biopsy results to go from; it can be a hard decision to make as there is still a lot of uncertainty and the cost of the surgery will play a major factor in your decision. As a Veterinarian looking in, I would say to have the surgery and to have the limb sent for histopathology (or at least the affected portion); but as a dog owner myself looking from the other side you need to determine if and what is exactly in Hootch's best interests. Unfortunately, only you can answer that question. Regards Dr Callum Turner DVM
Add a comment to Hootch's experience
Was this experience helpful?
samson
Labrador Retriever
10 Years
1 found helpful
I have a 10 year old active lab. He is 100 pounds. He has a mast cell tumor on his front forearm. treatment suggestions include chemo/radiation or Amputation as they cannot excise with wide enough margins due to anatomic location.
In a 10 year old lab who is a "big" dog (100 pounds). He loves to run and go for walks - I am sincerely worried about his quality of life after an amputation. He may have 3-4 years to live at this age (i'm guessing). The mast cell is local and not metastatsized. It is low grade. i am wondering if chemo and radiation is a better option than amputation - which seems aggressive. However I know that chemo and radiation is not curative. Struggling with amputation decision and having my dog wake up with no leg and not be able to walk and mobilize and enjoy life. Chemo and radiation may not be curative but at least he will have his 4 legs until he passes. I would appreciate your thoughts on this as I am really stuck on this decision.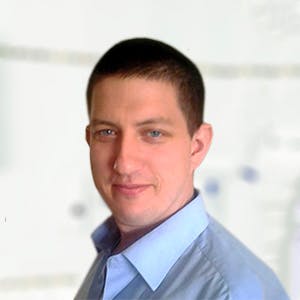 3320
Recommendations
There are two ways to look at this: keep all four legs and he has mobility or amputate and you will be surprised how mobile he still will be; dogs adapt generally well to amputation, a diet may help too but amputation isn't all too bad. Chemotherapy and radiotherapy have their merits, but amputation is considered treatment of choice in these cases. The decision is down to you, but I would go down the amputation route based on the information you have provided (on the basis that Samson is suitable for surgery). Regards Dr Callum Turner DVM
Forgot to mention - he has probably 10-15 lumps all over his body. All lipomatous masses. Would you suggest biopsy to all prior to amputation - or Grade 1 mast cell usually doesn't come in multiple masses. I don't want to amputate if another one is on his body somewhere and we can't clear the disease? Or would you still go with amputation?
Add a comment to samson's experience
Was this experience helpful?
Sheru
Doberman Pinscher
5 Years
0 found helpful
Hi Doc, my doc just got diagnosed with osteosarcoma and they give two options one is amputat the limb an second is to give him steriotectic rediation and follow with chemo... my question is if they amputate the leg is it better that the cancer will be totally gone? Please help🙏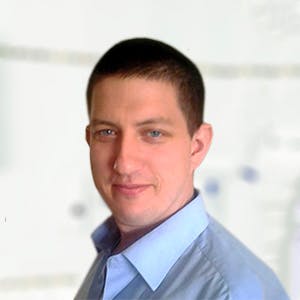 3320
Recommendations
Each case is different, but I believe that amputation along with chemotherapy would be the treatment of choice in a case like this. Dogs adapt well to the amputation of a single limb, many owners are concerned about mobility but it rarely becomes an issue once a dog has found their footing (excuse the pun). Regards Dr Callum Turner DVM http://vth.vetmed.wsu.edu/specialties/oncology/information-for-owners/osteosarcoma
Add a comment to Sheru's experience
Was this experience helpful?
Bruno
pitbull
6 Years
2 found helpful
Someone anwsered my question earlier. My dog got a cut on his tail that become infected. The vet said that he will need some of it cut off aso I am super worried. Are tail sugerys safe? I think around half needs to be off maybe a little less.
Thankyou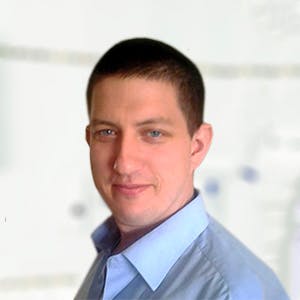 3320
Recommendations
Partial tail amputation or partial caudectomy is a simple straightforward surgery and was the first surgery I ever performed on a live animal. I wouldn't have any concerns about the surgery if Bruno is otherwise healthy and the surgery is short in duration. Regards Dr Callum Turner DVM https://wagwalking.com/treatment/caudectomy
Add a comment to Bruno's experience
Was this experience helpful?
Kendra
Staffordshire Bull Terrier
1 Year
0 found helpful
Our dog dislocated her hip two and a half weeks ago. they put it back in place and we were hoping that it would heal properly. when we went back for her checkup they took an x-ray and It didn't stay in place. We were told that we needed to go to an orthopedic surgeon and have her hip replaced. we just don't have the money to have the surgery done for hip replacement. We've read up on amputation and some people have used it as an alternative since it's less expensive. is amputation something that's a good alternative?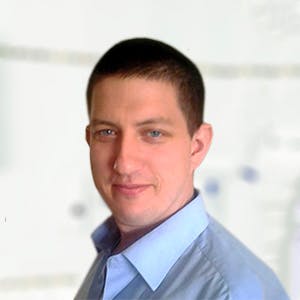 3320
Recommendations
A dog will care more about being able to move around and to not be in pain than whether or not they have all four legs they were born with, most dogs adapt well to amputation and carry on their lives normally. Other options available are not suitable as they are more aligned with smaller lighter dogs; you should discuss amputation with your Veterinarian to get their thoughts as each case is different. Regards Dr Callum Turner DVM
Add a comment to Kendra's experience
Was this experience helpful?
Bekah
Brittany (Spaniel)
15 Years
0 found helpful
We have a 15 year old Brittany. About 9 weeks ago, she broke her front leg, it is a complete break, both bones. At the time, the vet recommended surgery to put in plates, my ex husband did not want her to have to undergo surgery so he opted for them to put her leg in a splint and see if it would heal, even though the vet explained that it probably wouldn't especially at her age.
Well, it didn't. She has been back and forth to the vet every week for a splint change and has had overnight stays to leave the splint off and let the leg air out. She has chewed the bandages pulling them up over the splint and it cut her leg.
At this point, the vet is now recommending amputation. The leg just isn't healing. They said even putting in the plates probably would not heal either. They did explain to me that they would be doing pre-op blood work to ensure all her organs are functioning well.
My concern is if course, her ability to survive the surgery and her mobility after the amputation.
They tell me she is in good health generally. Buy I see how hard she breathes sometimes after a little walk outside or excitement when my ex husband gets home, also last saturday, she had an episode that appeared to be some kind of seizure. It was short and it hasn't happened since but I am just terrified. I scheduled the surgery for Tuesday, and I was ok with it, then I woke up this morning in a panic. While I do feel like it's probably the best option at this point, I am terrified about the whole situation. They are telling me that at this point she probably won't even miss it but she is still using it to walk, she hobbles around on the splint like it's a crutch, and she tries to dig at the carpet with it. I know it is still causing her pain and she has been taking carprofin everyday which I am pretty sure can't be good for her organs. I'm just scared. I love this dog.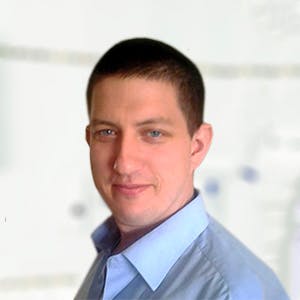 3320
Recommendations
Amputation is going to be the treatment of choice in this situation; if she is otherwise healthy I would go ahead with the surgery especially if your Veterinarian has no concerns with the surgery. The leg is not going to heal and it will just be a source of pain and misery for her, splinting is not a long term solution and shouldn't be used as such. Dogs adapt well to amputation, more than owners realise and shouldn't take longer for her to walk with three legs. Regards Dr Callum Turner DVM
Add a comment to Bekah's experience
Was this experience helpful?
Valcor
German Shepherd Dog
9 months
0 found helpful
My 9 month old gsd had a severely curved crooked back leg and was referred to NCSTATE for corrective osteotomy ortho said his tibia was broke when just days to weeks old and healed in a terrible way this is very expensive he is in terrible pain and i was wondering if amputation would be better then putting him through all if that..i have read a lot of dogs do not do well with that surgery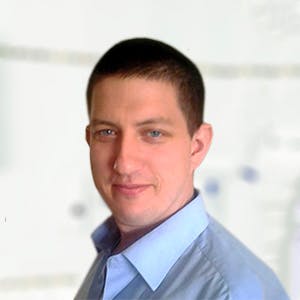 3320
Recommendations
This type of issue is really considered on a case by case basis; if we can save the leg and relieve Valcor of pain, this would be the treatment of choice but if the severity of the tibia is bad and multiple surgeries are required, it may be a case of amputation. I wouldn't take surgery off the table and I would certainly discuss with the Orthopaedic Specialist as they will have seen a more varied case load in this area than me. Regards Dr Callum Turner DVM
Add a comment to Valcor's experience
Was this experience helpful?
Bruno
Pit bull
6 Years
0 found helpful
Hello! My dog just had sugery 2 days ago to get part of his tail removed. He got a small cut on his tail. We took him to the vet and thwy just said to wrap it because he wags his tail crazy and he kept hitting it so the cut woukd not heal. After a month it wasnt really getting better so we took him to a different vet and they said the end of the tail was dead and needed to be taken off. The vet did the surgery and said it was good that we did it becuase the bone had started to get infected. The onky thing I am worried about is it could be something more. I was paranoid and asked the vet if he thought is was like a tumor or something, but he said no. Is it normal for something like that to happen? I am just feeling a little uneasy about it. Thankyou sorry for rambling...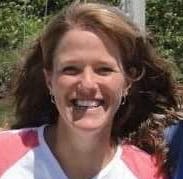 1611
Recommendations
Thank you for your email. That injury is not uncommon, and if the veterinarian who did the surgery determined that is was resolved, you should be able to rest easy now that the problem is gone.
Thankyou. I really love my dogs so I worry. Thankyou for the response :)
Add a comment to Bruno's experience
Was this experience helpful?
Ruzzle
Vizsla
1 Year
0 found helpful
Sadly our young Vizsla was hit by a car and broke both bones in his front leg. After two surgeries (plates and pins) the pins came out after 1st surgery and now after 2nd surgery the plate is coming thru his leg. The Vet said the plate has to come out asap. -- this is despite 10 weeks of total cage (carry for restroom breaks) and drugs to keep him calm. - now faced with amputation or "hope" he can keep his leg (bone is healed, but not super straight) IF we baby it for months-- are we wasting more time and lots of money to try and save his leg? I hate to amputate but perhaps it's the only good option?? Please help. We are tired and exhausted and poor dog is so sick of his cage.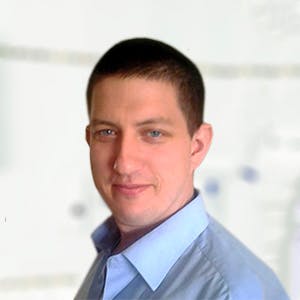 3320
Recommendations
Sometimes even with the most strict cage rest and excellent nursing care, things may still not go to plan; the plate does indeed need to be removed immediately but the decision to amputate or continue to try to save the leg would need to be discussed with your Veterinarian. Remember that both front legs were broken so any amputation would mean all the weight load to the forelegs will fall on the other leg; I cannot make this decision for you because there are many factors to consider, an x-ray should be taken before surgery and ask your Veterinarian about their thoughts on continuing vs amputation. Regards Dr Callum Turner DVM
Add a comment to Ruzzle's experience
Was this experience helpful?
Sammy
Corgi
11 Years
0 found helpful
My 11 year old dog started with a "hot spot" on his back leg about a year ago. Since then we have paid thousands of dollars for weekly bandage changes and an emergency room visit. He is no longer weight bearing on the leg and it has serious muscle atrophy. He currently hasn't had it bandaged for a few days, but he has to constantly wear a cone or he will go after it. There is a swollen area that looks like a cyst. The vet has suggested removing the limb as it is now just a hanging limb. He was weight bearing after a cortisone shot, but that only lasted a few days.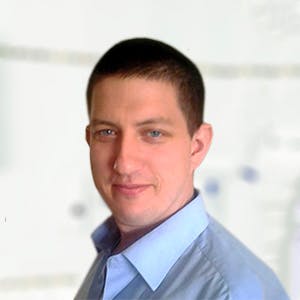 3320
Recommendations
In this situation it is difficult to suggest a pathway forward, since repeated treatment has been unsuccessful and I am sure that your Veterinarian has exhausted numerous avenues; was any sample (swab for example) taken for culture and sensitivity in case the underlying cause is an infection which isn't responding to antibiotics? Whilst amputation is an option, it is difficult to make the call without performing an examination of Sammy and his leg; before you consider amputation it may be worth visiting a Specialist or your nearest Veterinary School for another opinion. Regards Dr Callum Turner DVM
Add a comment to Sammy's experience
Was this experience helpful?
Kane
Rottweiler
11 Years
0 found helpful
My German Rott start limping on his front leg a month ago so we took him to the vet and they diagnosed him with Bone Tumor and recommended me to a specialist. I went tonight and they recommended amputation with the potential of chemo. The vet said there was a spot on the lungs but needed to get in there to verify if it spread. Although the first vet said it hadn't spread to the lungs. The vet quoted me 8-10grand for the whole treatment and wants me to make a decision tomorrow. My dog will be eleven on this month and I'm concerned about quality of life as well blown away by the cost. Does that seem reasonable? Any recommendations for less costlier places?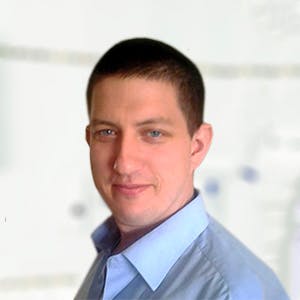 3320
Recommendations
The amputation is the cheapest part with the chemotherapy costing between $3,000 and $8,000; I cannot say why your Veterinarian didn't find a mass in the lungs, I would suggest having that x-ray reexamined to look for differences with the x-ray from the specialist. Whilst a mass or shadow on the lungs may be caused by cancer, infections, inflammation, parasites and other causes may also cause shadows which is why the Specialist said he couldn't know for sure. Regards Dr Callum Turner DVM
Add a comment to Kane's experience
Was this experience helpful?
Charlie
Chihuahua corgi
7 Months
0 found helpful
My dog got ran over and has a fractured bone in her hind leg where her knee would be. The vet gave me two options. 1) put her in a splint and see if that would possibly work as long as she is confined to little movement and don't get an infection under the splint. 2) amputation of the leg. They offer this because there a chance that the splint won't heal it because of where it's located. I told them that we would try the splint. But if it gets dirty I will have to pay 165 for a new splint and anesthesia so they can get the leg in the correct position. I was wondering if I should of chose amputation or it this would be best for my dog.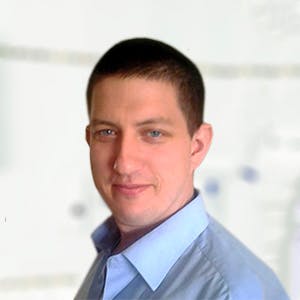 3320
Recommendations
From a Veterinarian's point of view, if we have a chance of saving the leg, save the leg; your Veterinarian must be relatively confident that this is a viable option if they have recommended this to you. I would try the splint especially since Charlie to still young but if the splinting is unsuccessful, other techniques may be used (internal fixation) or amputation. Regards Dr Callum Turner DVM
Add a comment to Charlie's experience
Was this experience helpful?
Lolo
American bully
2 Years
0 found helpful
My dog was hit by a car recently and i took him to the emergency vet they said that unfortunately the bone is broken so bad that its recommended for him to get his leg amputated i was wondering what is a guesstimated cost for something like and are there any recommendations as to where to get it done. He is an a American Bull dog and is about to be 2 yrs old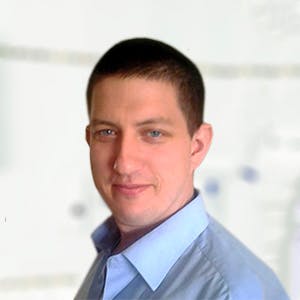 3320
Recommendations
The best price for leg amputation I know of is around $755 for dogs which is at Helping Hands in Richmond, VA but your location will vary the cost and the United States is a big country so me recommending somewhere in Virginia isn't going to be useful if you live in Washington State or Alaska for example. Call around your local Veterinarians for pricing information and remember that amputation is a relatively simple procedure so a specialist isn't required. Regards Dr Callum Turner DVM
Add a comment to Lolo's experience
Was this experience helpful?
Ozzy
West Highland White Terrier (Westie)
7 Years
0 found helpful
My westie had leg surgery he ripped his tendon now 6 months later he hurt it again and I think amputation is the best thing because he is in pain can't play or run and if we do this he can have a somewhat normal life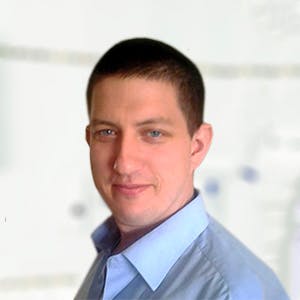 3320
Recommendations
Many dogs do well with only three legs and they adapt very quickly to their new circumstance; amputation is a last resort but sometimes taken by owners who do not wish their loved ones to go through multiple surgeries or to be in discomfort. You should discuss this with your Veterinarian. Regards Dr Callum Turner DVM
Add a comment to Ozzy's experience
Was this experience helpful?
Bruno
Pittbull
6 Years
1 found helpful
Hello I took my dog to the vet because he had a cut on his tail that got infected. They said they nesd to cut part of it offf so I am really worried now. How serious is a sugery like this?
Thankyou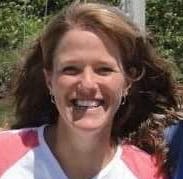 1611
Recommendations
Thank you for your email. I'm sorry that Bruno is having this problem. Depending on the location of the amputation, dogs can recover quite well. The farther away from his body that the amputation needs to happen, the easier it will be for him. He will need pain medication after the surgery, but with proper home care and following your veterinarian's instructions, he should recover well.
Add a comment to Bruno's experience
Was this experience helpful?
Waffles
Shih Tzu
16 Years
0 found helpful
Hi and thanks for the help.I enjoy the company of Waffles a 16 year old female Shih Tzu..She has had bladder stones and surgery, she has cataracts , high blood pressure on enalapril and low dose aspirin to prevent clotting, she has Cushing's and is on Vetoryl and chlorpheniramine for her congestion....About three months ago I brought her to our veterinarian to fine needle aspirate a quick growing mass/cyst and doctor saw nothing....I was in hospital myself and when I returned the mass got larger so we went to the vet again and this time they told us it is a mast cell tumor on her back leg...Docs want to excise it with margins but on that tiny little leg I don't see it being possible ...and then sending of samples to a lab for grading of tumor...Grades 1 or 2 they would then treat with Palladia...Grades 3 or 4 they would consider amputating....I don't want Waffles to suffer...nor do I want her to go through surgery to die shortly afterward...I am torn between doing nothing or amputation, but when I suggested amputation I was told senior dogs don't do well with amputation..She had a seizure in the past to butorphanol ...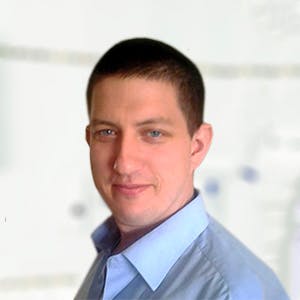 3320
Recommendations
At 16 years old, Waffles is getting to the top end of her life expectancy and we have to weigh up all options along with recovery and overall welfare; this isn't a decision for me to make but I would look more towards palliative care options than surgery and amputation. Whilst surgery is still on the table and there are many different options for anaesthesia, this is a choice to be made along with your Veterinarian. Regards Dr Callum Turner DVM
Add a comment to Waffles's experience
Was this experience helpful?
Bella Fourie
Yorkie
6 years
1 found helpful
My 6 year old Yorkie called Bella slipped and fell when she walked between the balustrades and fell three floors. We are blessed that she is alive but She has broken ribs, and her leg disintegrated. The vet amputated her leg today and I need to know how do I prepare emotionally and physically for her when she comes home. My house have allot of stairs, I have two puppy dogs Riley the Yorkie and Coco the Mini Pincher.
How to I keep the wound clean
How do I introduce her with her disability to the environment and the pyppies
When can she start moving around
Will she need physio for balance
What if she gets depression
She is my whole life and I will do anything for her!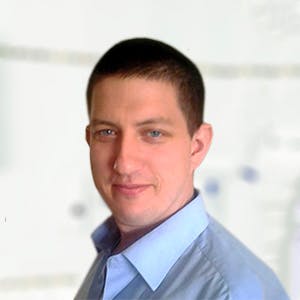 3320
Recommendations
Dogs react and adapt well generally to amputation and the experience is more traumatic for the owner than for the dog; Bella will learn and adapt to her situation and will start to move around unaided relatively quickly, just keep an eye on her. Physiotherapy isn't required as her three other limbs are functional; just keep an eye on her so she doesn't get too confident too quickly, the wound (depending on whether partial or full amputation) should heal after a week or so. Regards Dr Callum Turner DVM
This is so helpful thank you I am doing a research product for school and this gave me a lot of info
Add a comment to Bella Fourie's experience
Was this experience helpful?
Molly
Mutt
7 Months
0 found helpful
My dog, a medium mutt of around 12 kilos aged 7-8 months old has been diagnosed with a lateral patella luxation, most likely congenital, in her left hind leg. Although she loves running, she clearly spreads her weight over her other three good legs. When she stands, her left hind leg just kind of hangs out, with her putting no weight on it. It's atrophied and also looks slightly longer than her good, and considerably more muscular, leg. Her bad knee is thicker than her good one (cartillage says our vet). In the morning or after a period of rest, she gets up like an old lady.

The vet has recommended knee surgery in about two months, when she's grown a little more, but also says that there is a good chance the surgery may not fix the problem, or not entirely, or not forever. Apparently, the fact her kneecap moves to the outside of her knee rather than the inside is a bit rarer and more complicated. Additionally, the recovery is long and difficult, what with keeping the dog crated except for four five-minute bathroom brakes per day. I don't want to run the risk that my dog goes through such a terrible time for nothing, or twice, or more times.

Considering the severity of the knee surgery, its long and difficult recovery, and the very real chance of failure (warranting more surgeries), I wonder whether amputation rather than the knee surgery is an option here. The recovery seems so much quicker and less torturous, and I understand a three-legged (young, agile, and thin) dog can adjust well and lead a full, active and happy life. Preservation of the limb just seems so uncertain and I dread having my dog go through all that and come out none the better on the other side. Am I wrong in this 'have it be done with'-thought? She is such a sweet and awesome dog, and I just want her to be able to start her life already. Your thoughts are warmly welcomed. Thank you very much.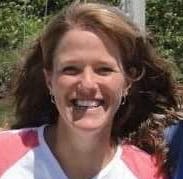 1611
Recommendations
Thank you for your email. I would not recommend amputation vs patellar luxation surgery if the surgery is an option. You're right, dogs do recover well from amputation, but the surgery may be fine and pain free with the right medication. What might be a good idea would be to get a second opinion as this is a big decision, and make sure that the current scenario is accurate. Your veterinarian can talk to you more about options, as they are able to examine Molly and has a better idea as to what is going on. I Hope that everything goes well for her!
Add a comment to Molly's experience
Was this experience helpful?
Matilda
Jack Russell Terrier
2 Years
0 found helpful
My husband and 2 year old jack russel Terrior were attacked by coyotes. My husband was able to fight them off but not before one of them bit her foot. The break was so bad that they had to amputate her rear left leg. Of course we are devastated that this has happened. It's only been 2 1/2 weeks since surgery and she is walking ok. She's not really jumping but hope that changes in time. She does seem very depressed and tonight we noticed she tried to scratch her ear with "missing" leg. We could see he hip area move. We are at a loss and so upset. I've been making sure I scratch her ear every day and we give her tons of love but don't know what else to do. Will she recover from this trauma? My husband is still having a hard time so I imagine our sweet Matilda is too!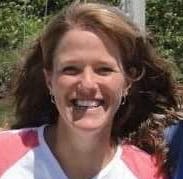 1611
Recommendations
Thank you for your email. Dogs typically do recover quite well from amputations, and learn to use three legs fairly quickly. If she seems depressed, it might be worth a recheck with your veterinarian, as she has been through a significant trauma. She doesn't seem painful, from your description, and if she is eating and drinking well, and generally acting normally, it may just take time for her to adjust to the new situation. I hope that all goes well for Matilda.
Add a comment to Matilda's experience
Was this experience helpful?
Deuce
Labrador Retriever
11 Years
0 found helpful
Hello, our dog Deuce has a severe injury to his from paw from being caught in a coyote leg trap for an unknown amount of time. A week went by before we were informes of his injury (he didn't live with us at the time). He immediately took him to the vet and they debreeded his wounds (top & bottom of paw) and sent him home with pain meds & ATBs.

With as severe as it is, we are concerned about the length of recovery and IF it will ever and be pain free.

What are your thoughts on front leg amputation? This seems more 'humane' in regards to his current quality of life and long term as well.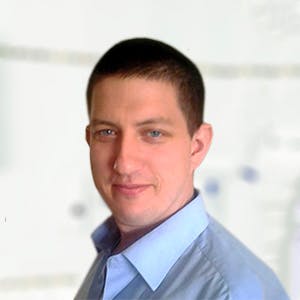 3320
Recommendations
Many times in these types of cases, amputation is the best course of action since it will help reduce recovery time and will ensure that he will be relatively pain free. Each case is different and you should discuss with your Veterinarian especially if there are large wounds or secondary infection; without examining him I cannot determine the extent of the injury and whether or not it is worth waiting it out or opting for amputation. Regards Dr Callum Turner DVM
Add a comment to Deuce's experience
Was this experience helpful?
Cupcake
Malshi
2 Years
0 found helpful
Our 2 yr old Malshi had bilateral patella subluxation surgery when she was 11 months old, which required pins. One week later, surgery again on right leg due to rupture of internal sutures. Approximately 10 months ago, the pin in the right leg shifted, outcome, pin removal surgery. We have done PT, even bought several pieces of equipment to help build the quad muscle. She skips on the foot often to avoid touching the ground. She lifts the right leg outwards as she gets upright from peeing. Two ortho specialist report that the right knee is again sliding both medially and laterally. Sometimes as you go to pick her up, she cries out in pain. I can fell the knee cap popping laterally. Often, her right leg appears locked in a fixed position as she runs. She has thickening of that leg and arthritis. Now, they want to perform a 4th surgery to deepen the groove further. Everything that I have researched suggest that this surgery would fail now that she has arthritis. We are aware that she is susceptible to a cranial cruciate tear. Another vet feels we should op for amputation. Our girl is a spinner. She spins in circles to do her pottying. In 20 minutes, she could easily spin over 100 times. We love our girl and will do anything to keep her safe and hopefully pain free. We are considering the amputation. They aalready told us that when she does tear the cranial ligament, they would amputate anyway vs the ligament repair. Her right paw feels like the tendon is stretched, definitely atrophy. Please share your thoughts. Thank you, Lisa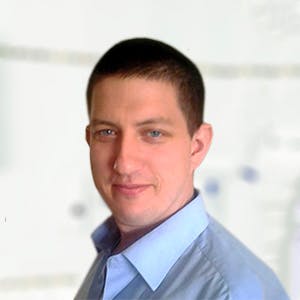 3320
Recommendations
Obviously without examining Cupcake I can only make a suggestion based on the information your have provided, I feel that the best course of action in this case would possibly to proceed with amputation since additional surgeries may be required due to other complication if you deepen the groove. Also, amputation earlier in life will allow Cupcake a better chance to adapt to life with three legs whilst she is still young; however, remember that amputation will place additional stress on the other hind leg. Regards Dr Callum Turner DVM
Add a comment to Cupcake's experience
Was this experience helpful?
Bailey
Golden Retriever
9 Weeks
1 found helpful
We rescued a 9 week old golden retriever yesterday. The rescue group told us that at three weeks old she had to get her tail amputated due to her mom stressing out and chewed her tail off. I guess she was the lucky one since 2 of her siblings were killed by her mom. This poor baby was from a puppy mill. She is very sweet and is doing well with our 22 month old golden. I was wondering will her amputation effect her behavior to other dogs? Also will she be able to swim and run? Will she have health issues as she gets olders? She will have a beautiful life with our family and we are very happy to have her in our life.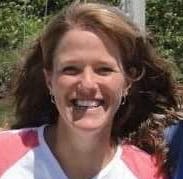 1611
Recommendations
Thank you for your email. Congratulations on your new addition! Bailey's amputation should not affect her life at all - dogs adapt very well to these types of things, and she should be able to have a healthy, normal life.
Thank you I feel so much better to hear that she will have a healthy normal life!
Add a comment to Bailey's experience
Was this experience helpful?
Anastasia
Husky
6 Years
0 found helpful
We have a rescue Husky we adopted about a year ago. She is around 6 yrs old and has a lump on her front right leg. We went to a specialist surgeon and he believes in his opinion without a biopsy that he is positive it is Sarcoma. HE wants $2300 to remove it which he says he cannot get it all. He said it will be around $5000 for follow up radiation as the best chance of it not coming back. If we don't do the radiation he said it will be back within a year and we would have to have it removed every year.

We do not have $7300 to have this removed. We love all of our dogs the same and would do anything for them. So we are faced with the decision do we pay $1500 and have the leg amputated or is there some other way to try to save it. The thought of amputation makes me sick to my stomach if it is purely cost based.

We have had her checked for cancer in her blood work and have done x-rays of her chest and everything is clean.

This last weekend her tumor ruptured so we have to make a decision this week. Would you have any advice or words that would make our decision easier?

Thank you,
Mike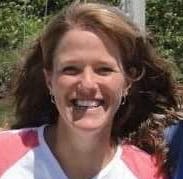 1611
Recommendations
I'm sorry that this is happening to Anastasia. While surgeons are very talented people, I'm not sure that you can diagnose a sarcoma without a biopsy. unfotunately, cancer doesn't show up on routine lab work. it might be worth having a biopsy done to confirm the diagnosis before moving forward. If it is a sarcoma, you can follow the advice of your surgeon, whether you decide to amputate, or continue with radiation. Either way, you will know the best treatment once you have an actual diagnosis, but I'm not sure that just assuming that it is a sarcoma is a good idea. Once you have a diagnosis, you may also be able to consult with an oncologist, to see if there are other options.
Add a comment to Anastasia's experience
Was this experience helpful?
Buddie
Border Collie
7 Years
1 found helpful
My 7 year old border collie had a a serious accident 3 year ago which resulted in a right hind leg injury, he had a fractured pattella and stifle, torn ligaments and lots of soft tissue damage. Surgery included both internal and external fixation of the bones and ligaments. He eventually recovered well from this however over the past few months he has become lame - he has difficulty climbing stairs and is stiff when he stands up. He still enjoys walks and is very active but we can see things becoming more difficult for him. We give regular joint supplements and hydrotherapy. Do you think amputation would be an option in this case, we do not want our boy to suffer and are seeing him deteriorate quickly.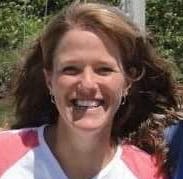 1611
Recommendations
I'm sorry that Buddie is having this happen. If he is not on any actual pain medication, that would be a good idea to consider, long before amputation. The injuries that he sustained predisposed him to arthritis, and he is getting older. he may need pain medication, and may benefit greatly. You can talk with your veterinarian about different options available for him.
Add a comment to Buddie's experience
Was this experience helpful?
Sinbad
Austrailian Sheppard
Nine Months
0 found helpful
Sinbad, is our 9 month old Australian Sheppard. When he was two weeks old, the breeders had the litter of pups in a barn and a nylon cord got wrapped around his back right leg and cut off the circulation. They amputated his leg between the stifle and tarsal joints (so it's a little longer than most amputees). With it being a little longer, it's easier to bump it and it scrape the skin off of his nub. The Vet is wanting to shorten the leg more. My question is, how short is 'Normal' for a hind leg amputation with no disease or injury? And is it necessary to shorten it more?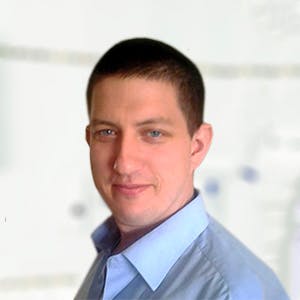 3320
Recommendations
Sometimes in these cases it is best to shorten the limb since it is getting injured from it being too close to the ground. Amputation at the stifle joint would be a more simple amputation but removing half of the femur is another option; there is no real right or wrong answer here, you just need to be sure that the issue is resolved by shortening the leg. Another option for Sinbad is to get a prosthetic made so that he can use the limb as best as possible without the need for further surgery especially considering his age and the current length of his leg; I've popped a link below to one company offering these services. Regards Dr Callum Turner DVM https://orthopets.com/brace-and-prosthetic-solutions/pelvic-hind-limb-prosthetics/
Add a comment to Sinbad's experience
Was this experience helpful?
Rosie
Boxer
7 Years
0 found helpful
We have a 7.5 year old boxer, Rosie, that just had surgery to remove two masses on her right foreleg. The results came back that it is soft tissue sarcoma. Without radiation or chemotherapy the masses will come back over time. We cannot afford these treatments, thus leaving us with the decision to leave them if they grow back or to have her leg amputated. She is a little older but I do not want to base this on age, the life expectacy of pugs are 10 years and we had to put our pug down when he was 15! He lived way beyond expected.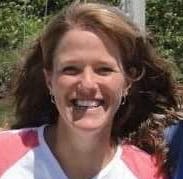 1611
Recommendations
Whether you decide to monitor Rosie, or have her leg amputated may depend on finances, the metastatic potential for the cancer, and the location of the tumors. It would be best to discuss this with your veterinarian, as they know more about her situation, your feelings towards Rosie, and what her prognosis might be for either option. I know that this is a difficult decision to make, and I hope that everything goes well for her.
Add a comment to Rosie's experience
Was this experience helpful?
Yourney
Mini Doberman Pinscher/ Chihuahua
2 Years
0 found helpful
Hi, my dog was hit by a car yesterday and he had a concussion. Today, he is almost back to his regular self but he wont move his front right leg at all and it doesn't hurt him. I remember watching vet ranch and I took tweezers and I pinched between his paws and he did not flinch. Then, when I was moving him and noticed that 1. his muscles aren't flexing and 2. his collar bone is broken. I don't know what to do or where to go because my family doesn't have a lot of money and I don't want to surrender him to a shelter because they'll euthanize him. do you have any advice on what to do? Also do you know any low costing vets or clinics in the los angeles area? Thank you in advance.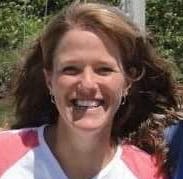 1611
Recommendations
I'm not sure of low cost clinics in the LA area, but I do know that many clinics offer free or discounted first exams so that you can have Yourney seen, as it seems that he needs medical attention. They may be able to at least let you know what to expect or if this is fair to him.
Add a comment to Yourney's experience
Was this experience helpful?
Bella
Airedale Terrier
Two Years
0 found helpful
I have a 2 yr old female Airedale terrier that had right back hip displasia surgery a month ago. She has recovered from one when she was 6 months old as well. On this surgery she began walking on her knuckles most of the time and then she did actually put the pad of her foot down some but not much. After about a week of this she quit putting any weight at all on her leg. My vet said he was perplexed as to why this is happening. He said she feels her foot (although I am not sure) and she can bear weight on the leg. He prescribe her some prednizone. I can place her leg down and lift her good leg and she can stand there. We, as many others, love our pet and I am asking if you have ever seen this and what I might be able to do to help save her leg as The vet said if she don't use it we may have to amputate. I know this may be an odd request but any suggestions would be greatly appreciated.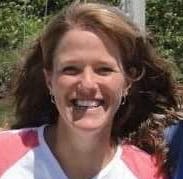 1611
Recommendations
Without knowing the specific surgeries that Bella has had, it is hard to comment on what possible sequelae may occur, but nerve damage is often an unforseen side effect of surgery. It may be best at this point to have a referral to specialist to have Bella's neurologic function evaluated and see what can be done to help her recover. Physical therapy may be an option as well, to strengthen those muscles and nerve connections.
I have a 7 yr old Aussie. He had his first TPLO with a FHO on his left side 2 years ago. He was suppose to have the right TPLO six months later. I felt he was not strong enough. His leg still went out from him and I held off another 6 months. He too would not put the leg down and walk on it after the second surgery. The vet said he was going to lose the leg if I didn't get him walking on it. I did range of motion and tried walking him several times a day. We then bought a 30"x10' Intex pool. Put a life jacket on him and had him swim in the pool 1-2x a day for 10 minutes. At first he just let the leg bob then he gradually started using it more. It helped tremendously. Water therapy was too expensive so I did it myself. A solar cover keeps the water 85-90*. It was perfect. We played fetch in the pool with the ball. It is now a year post-op from his last surgery. He could still use some strengthening. We are going to start swimming again this week.
Add a comment to Bella's experience
Was this experience helpful?
Ramon
Chihuahua
14 Years
0 found helpful
I have a 14-year-old Chihuahua who has a liposarcoma tumor on his rear right leg that is growing rapidly. We tried a growth inhibitor and that didn't work. We're discussing removing as much of the tumor as possible and then doing radiation but if that doesn't work then it seems like our only option is amputation. He has a history of inflammation in his lower back so this makes me really nervous. Any thoughts?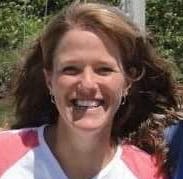 1611
Recommendations
Some types of tumors don't leave very many options, unfortunately. If the tumor is growing rapidly and not responding to medications, surgical removal seems the option left. With his age, you'll want to have a frank discussion with your veterinarian as far as possible outcomes, complications, or difficulties that he may have with the surgery. I hope that everything goes well for Ramon!
Add a comment to Ramon's experience
Was this experience helpful?
billy
Chihuahua
8 Weeks
0 found helpful
My 8 week old chihuahua jack russell puppy just got his parvo shot today (just one not the whole set). Now he has a fever, I am just wondering if that is a normal side effect. He weighs around 7 or 8 pounds.
thanks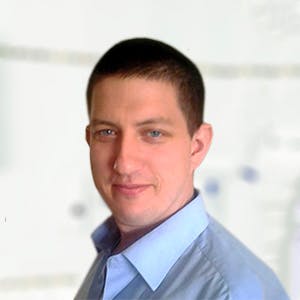 3320
Recommendations
Fever is not an uncommon finding after vaccination, however you should keep a close eye on Billy for the time being and if you notice any other worrying symptoms like vomiting, diarrhoea, high fever, weakness or anything else concerning you should return to your Veterinarian. Regards Dr Callum Turner DVM
Add a comment to billy's experience
Was this experience helpful?
Lucas
Boxer
5 Years
0 found helpful
I am fostering a boxer who was hit by a car in April. He had surgery to fix the broken rear leg a pin was also placed. It is the upper leg close to the hip. Days after the surgery the dog would not attempt to use the leg. The vet went in a second time to see if he could "fix" anything. Now, almost 3 months later he does not use the leg at all. He holds it up all the time. Took to rescues vet who specializes in orthopedic medicine. After looking at X-rays only and physical
Exam he felt something was impinging the legs movement. He said he wasn't optimistic that surgery would fix the leg but wasn't sure what exactly the problem was. He suggested to remove the pin, remove scar tissue and shave some of the bone down. Then to do PT. He felt it was a 50/50 chance. The rescue does not want to do this. They want to amputate the leg this week. I am struggling with their decision as I believe it's more fair to give the leg a chance. Please give some feedback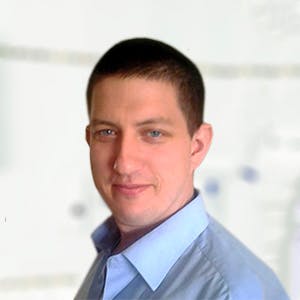 3320
Recommendations
Without examining the leg myself it is very difficult to weigh in; I understand the rescue as they will have a limited budget and amputation is effectively a 'cure all' for these types of issues even if it isn't a perfect solution. Even the solution from the Orthopaedic Specialist was 50/50 which isn't really favourable when looking at investing in surgery. Regards Dr Callum Turner DVM
Add a comment to Lucas's experience
Was this experience helpful?
Rowdy
German Shepherd
10 Years
0 found helpful
Has Symptoms
Sever limping on right leg, tumor
I have a 10 year old 79 lb. German Shepherd Mix that has been diagnosed with Osteosarcoma in his shoulder. Vet wants to amputate his leg and shoulder then probable chemo to follow up. So far lungs are clear. All this might give him 12 months to live. I am seeking advise on how well an older dog like mine can adapt to mobility on three legs. I am leaning toward plalliative treatment due to his age.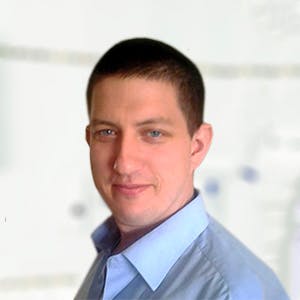 3320
Recommendations
Dogs generally get on with it after amputation but it is true that an older dog will have more trouble adapting especially to a foreleg amputation over a hind leg amputation. Each case is different though and you need to weigh the benefits gained from amputation over the loss of a limb; look at Rowdy and how he is currently getting around, then determine how he would be with three legs. Regards Dr Callum Turner DVM
Add a comment to Rowdy's experience
Was this experience helpful?
Phoebe
Cocker Spaniel
5 Years
0 found helpful
My dog had he rear leg amputated last Friday and I took her home that same day. The vet told me I should have noticed some drainage the 1st two days but she didnt bleed any blood or liquids all weekend. By Monday, I saw a small sack hanging from her belly in dark color, and on the skin looked like it has a small ulcer. So I took her to the vet and he explained she got an infection from all the blood she needed to drain out, he removed the dead skin (where the ulcer was) and she has now a bigger open wound (hole). Is is normal she didnt get stitches for that?? She has been in so much pain for almost a week. Not sure if I should get a second opinion or what to do, give her a strong pain killer? It hurts me so much seeing her like this.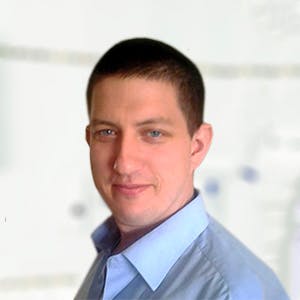 3320
Recommendations
Sometimes when an area of skin is debrided, it is not possible to fully close the new wound as there isn't enough laxity in the skin; also it may be left open to allow for drainage of andy fluids. It is important to keep the area clean and free of debris; without examining Phoebe I cannot say whether or not this is a suitable course of action, if you have concerns you should visit another Veterinarian for another opinion. Regards Dr Callum Turner DVM
Add a comment to Phoebe's experience
Was this experience helpful?
Arpa
Galgo Espanol
4 Years
0 found helpful
3 inch Degloving tail injury post two weeks. Up until 4 days ago it was healing beautifully. At the next dressing change there was a dramatic change. No more pink healthy tissue closing the injury site. It had become a dark bloody oozing injury site. Vet had originally wrapped surgical tape above injury site as a base too attach future tape to prevent hair pulling. I was asked if I had wrapped the post dressings changed every 3 days too tightly. Possible but I doubt it as it was healing.
I suspect the base tape the Vet put on was too tight acting as a tourniquet. I took scissors and cut the tape down the middle to release pressure on the tail. The damage has been done. I spoke with the vet advised amputation is likely, this was Monday, its now Wed and the dog is scheduled for surgery Friday afternoon. Dog has been on a 2 week course of antibiotics and I just started her on tramadol for pain. The tip is dead and about to fall off the bone. She got the latest bandage off and licked it down to the ligament.
The end of her tail (3-5 inches)is no longer viable and needs to come off ASAP I just texted the Vet with no reply yet. She is a 4 yo female Galgo (Spanish Greyhound) tail injury from tail caught in screen door and she kept going degloving down to the ligament.

My concern is that gangrene, septicemia or bacteremia do not set in awaiting surgery 2 days away. The injury site still oozes and has color, cold to the touch, no pain feeling above injury site so there is still blood flow to the area. I have been applying AAA ointment to the injury site and she's been on antibiotics. The rest of her tail appears fine with no signs of infection traveling.
Bodily functions normal, appetite normal, alert and attentive, active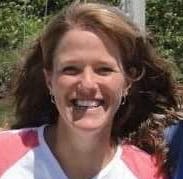 1611
Recommendations
I'm sorry that that has happened to Arpa. It is not uncommon for tail injuries to become necrotic and for the tissues to die, as there is little blood supply to the most distal parts of extremities. If she is on antibiotics, the chance of septicemia occurring is slim. As long as she is bright, happy, and eating, 2 days should not be an excessive amount of time to have surgery done. I hope that all goes well.
Add a comment to Arpa's experience
Was this experience helpful?
Izzie
Labrador Retriever
11 Years
0 found helpful
Medication Used
Clavamox antibiotic- oral
I have an 11 year old female lab. She got happy tail syndrome about 10 days ago. We were told by a vet over the phone to wrap it and come to their next available appointment in a couple days. When we got to the appointment, the found that the we be of her tail about 3 inches had died and that they need need to amputate it. Before that, she had to be on antibiotics for 3 - 5 days. The quote they gave us for the amputation was $4,500.

In the past she's had surgery and ways always able to reach her stitches and pull them out so we requested the largest cone that would still fit her neck.

In the last 5 days, while onnthe antibiotics, she's eaten her tail. We are home with her almost all day, but based on work requirements, she's on her own for about an hour or less a day. 3 times, she's gotten through the bandages and eaten the tail while wearing the cone.

I have no idea what to do. First, the amputation is incredibly expensive. Even then, if she's getting at her tail now, I don't know what wouldnstop her from damaging the stitches after surgery.

Every other quote I've gotten for amputation is between $300 and $4500. This is really high compared to what I've found while researching.

Any advice?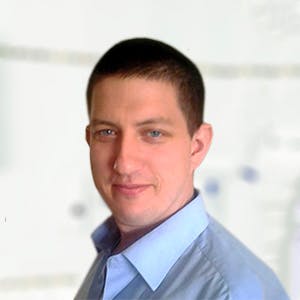 3320
Recommendations
The cost of surgery can vary a lot from Veterinarian to Veterinarian, amputation of the tail (caudectomy) is a relatively simple surgery (it was the first one I ever performed on a live animal) but costs may go up for various reasons. You should think about having the procedure done at a charity clinic as the cost of surgery can be as low as $325 but other factors may cause this price to be higher. Regards Dr Callum Turner DVM https://wagwalking.com/condition/happy-tail-syndrome https://wagwalking.com/treatment/partial-caudectomy www.helpinghandsvetva.com/procedures-pricing/
Add a comment to Izzie's experience
Was this experience helpful?
Nostromo
Boxer
3 Years
0 found helpful
Hello,

I adopted a dog 14 days ago. He is a boxer of unknown age, but I'm guessing between two and four years old. His right front paw is completely lame, no pain response in the foot, his ankle (or wrist?) doesn't bend at all so when he tries to use it he is walking on the top of his foot, but he can still move it up at the shoulder and elbow. I was considering trying a prosthetic with him, as he still tries to walk on it sometimes, but the vet who examined him said he has some of the worst muscle atrophy she has ever seen.

The problem is, the rescue we got him from is willing to cover the amputation, but if they do it, it will be his entire leg, so obviously no chance of a prosthetic. I'm a bit concerned about the money of all the physical therapy it would take to rebuild the muscle, if it would even work, vs just doing the amputation and getting him a cart or something if he needs it for a long walks. Do you have any advice?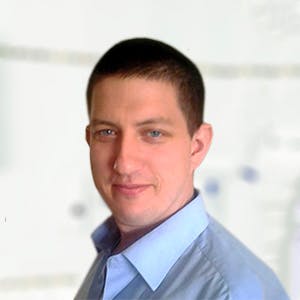 3320
Recommendations
Without examining Nostromo I cannot determine the best course of action without checking reflexes etc… myself; however given the circumstances I would be more leaning towards amputation than trying to rehabilitate the leg. This is something to discuss with your Veterinarian to determine their thoughts and probability of any improvement. Regards Dr Callum Turner DVM
My dalmatian lost a back leg 5 years ago. Has not stopped herdoing anything. She swims runs does everything a 4 legged dog can do.
She is 13 years old and still running around with the other dogs.
Add a comment to Nostromo's experience
Was this experience helpful?
Stella
Labrador Retriever
9
1 found helpful
My nine-year-old black lab has torn the ligaments in her right hind knee. They say the surgery to fix it somewhat could be three to $6000. I can't afford that so I am wondering if amputation is it another solution. Her quality-of-life is gone to zero she can't even run on the trail she can only walk in pain.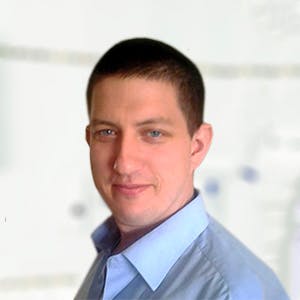 3320
Recommendations
Amputation is always an option and whilst not ideal, is an option for some people when surgery is cost prohibitive or not practical; given the pain and discomfort, it may be worth having the limb amputated. As Veterinarians, we like to allow a dog to keep all four legs if there is that option; with amputation of a hind limb, most owners are surprised how adaptive dogs are to having only three legs. This is something you should discuss with your Veterinarian. Regards Dr Callum Turner DVM
Add a comment to Stella's experience
Was this experience helpful?
Mija
pitbull
2 Years
1 found helpful
Hello, i have a 2 year old pitbull that tore her acl. The vet suggests i do tplo surgery. I cant come up with 4-6 grand and dont have 6 months of time to do physical therapy with her after that specific surgery. I have been considering amputation on her left back leg because success rate is way higher & i can do that asap. She is in so much pain and i hate the fact of just having her be on pills and laying down all day long. I can tell her mood is changing, all she wants to do is play and run around. Its so hard to see how hurt she is everyday. People tell me that I'm crazy for considering it but they don't see what i see everyday. The only reason the vet i have said no is because of the chance she can tear her other acl. Which i would get her a wheelchair for when we go to dog park or go on easy hikes with her. I feel like thats the right thing to do, and every vet just wants my money and keep saying to put amputating on back burner and find a way to get the money for surgery. Lets be realistic here, unless i win the lottery theres no way i can come up with that kind of money. Please help me out here, i love my fur baby so much and just want to see her happy again. thanks for your time.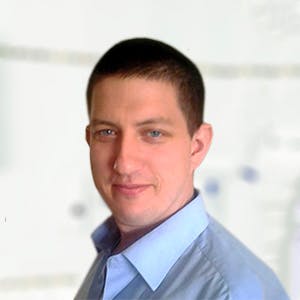 3320
Recommendations
It is not about money but more knowing that we can treat the issue and Mija can keep all four of her legs. Finding the money can be hard with these sudden expenses, however before you settle on amputation I would suggest you try reaching out to some charities or nonprofits for assistance with the cost (see first link below); some organisations (like the one in the second link below) do the surgery for around $1,000 which is more manageable. Regards Dr Callum Turner DVM www.dogingtonpost.com/need-help-with-vet-bills-or-pet-food-there-are-resources-available/ www.helpinghandsvetva.com/procedures-pricing/
Add a comment to Mija's experience
Was this experience helpful?
Roxie
German Shepard Mix
4 Years
0 found helpful
Hi everyone. My dog Roxie has severe pain in her back right leg. She is overweight and we are now working with her to help her lose weight in attempt to relieve some pain. She still walks on it, and sometimes limps. Her pain started with what we believe was a long walk that strained her too hard but we aren't certain. We took her to the vet and they did x-rays and the x-rays showed that it was her knee. The vet said that it was arthritis and there was nothing we could do, and that even surgery was not going to help. The only medication that we were prescribed was a pain medication that I wasn't sure even worked. Should I get a second opinion or amputate her leg? I know that with amputation her pain will be gone and that is exactly what I want. She wants to run and play but her leg prevents her from doing that. Any advice would be helpul. Thank you.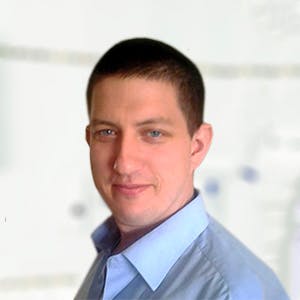 3320
Recommendations
The decision to amputate a limb in a young active dog should not be taken lightly, without examining Roxie myself I cannot say what the best course of action would be; however it would be useful to consult with another Veterinarian to be on the safe side before you go for an option like amputation. Regards Dr Callum Turner DVM
Add a comment to Roxie's experience
Was this experience helpful?
Abigail
Scottish Terrier
2 Years
0 found helpful
Hello There,

Wow what a useful page! My dog had a caudectomy as she had a lump on her tail. We had it removed today, 22 August 2018. We have planned to take our dogs to the beach for the first time in their live and were very excited. We have booked dog friendly accommodation and excursions. But most of all we were so excited to see their reaction when the waves come in and the whole big mass of water and sand to play in. BUT NOW, this happened. According to our surgeon the wound or the tissue will bind within 10 days (1 September 2018 when we arrive at the beach home) and the stitches can be taken out in 15 days(when we leave 5 September 2018). Would we be able to let her run in the water? Would it be harmful if the tail gets wet? Its not as if we will submerge her in water..... We obviously want the best for her....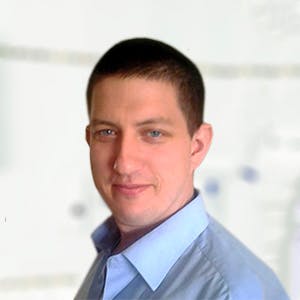 3320
Recommendations
Whilst it sounds like a fun holiday for Abigail and your other dogs, I would recommend against allowing her to run or be near the water at all to be on the safe side; plus sand can also be your enemy too. There are too many negatives than positives on this one. Regards Dr Callum Turner DVM
Add a comment to Abigail's experience
Was this experience helpful?
Leo
Boxer Mix
5 Years
1 found helpful
Has Symptoms
Progressive tumor spreading
Our 5 year old 90 lbs Boxer mix was diagnosed with an Infiltrative Lipoma in his back right leg. The Vet specialist recommends amputation. From the CT scan they believe they can get still get clean margins if we do the amputation soon. I just want to make sure I am doing the right thing? I hate to take his leg off it seems so extreme. He isn't limping on his leg yet but it has progressively gotten more and more swollen and it looks very uncomfortable. Do we go through with the amputation?
Add a comment to Leo's experience
Was this experience helpful?
Joey
Labrador Retriever
16 Weeks
0 found helpful
We have a 16 week old lab pup with a broken leg (Accident - broken when he was approx 6 wks). Amputation has been recommended by 2 surgeons due to the extent of the damage. What are the risks with amputation in a young dog that is still growing. The other leg is normal. He is still weight baring on the broken leg and will pick it up when he is sore. I have experience with small breed dogs but not large breed puppies. My concern is that the growth plate in the healthy leg may not be able to stand the stress of all the weight. He is a rescue dog, hence the delay in treatment.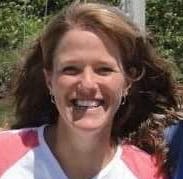 1611
Recommendations
There aren't really any risks with amputation once the surgery has been done. His other leg should not have any problems supporting his weight. It can be harder for large breed dogs to have a missing front leg, but if the injury is that severe, that may be the best route to take. I hope that all goes well for him.
Add a comment to Joey's experience
Was this experience helpful?
Harley
Blue Lacy/ Catahoula
3 Months
0 found helpful
My roommates dog is needing his leg amputated and he is only a 3 month old pup, will this cause him to have arthritis when he is older or is there anything else we nee to worry about and keep up with?
Add a comment to Harley's experience
Was this experience helpful?
Dunkin
Labradoodle
12 Years
-1 found helpful
We may have to have our dog's tail amputated. My question is- if our vet says he can do it, but there is "less risk " if we use a surgeon- what is the risk involved with having the vet do the procedure vs. having a surgeon do it?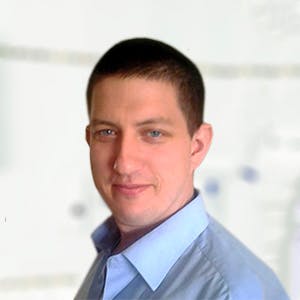 3320
Recommendations
A caudectomy is a simple procedure, it was the first surgery I performed on a live animal (on a cat). There may be a few factors why your Veterinarian may not want to perform the surgery including anaesthesia as older dogs are more prone to complications and whilst risks may be mitigated with blood tests and modern anaesthetics, there is still a risk especially if your Veterinarian pick up something else on physical examination (heart murmur or abnormal blood test results). There may be some other complication which I am not aware of, but if you have questions you should speak with your Veterinarian regarding the rationale for referring you to a Veterinary Surgeon. Regards Dr Callum Turner DVM
Add a comment to Dunkin's experience
Was this experience helpful?
kiki
Doberman Pinscher
6 Years
0 found helpful
i have an 80lb doberman mix with a recurring growth on her hind leg. its been removed twice, and had usually been a big jiggly plum on the surface near her elbow. this time when it grew back it grew in instead of out and she cant bend the lower part of her leg. before her last surgery the doctor suggested considering amputating if it came back again because itll keep happening. shes 6 now and tho it doesnt seem painful it does seem to make it difficult to get comfy. she likes hopping on the bed. will amputating effect her lifespan?
Add a comment to kiki's experience
Was this experience helpful?
dazzy
Boxer
10 Years
0 found helpful
Has Symptoms
hives, droopy swollen eyes
Just yesterday we noticed our dog had bumps all over her back. And the past couple of days she has been sniffling and it sounds like she has a lot of mucus. I contacted my vet, but they did not have any openings. He did say to give her benadryl. Anyway her eyes look a little swollen and droopy, and she had what looked to be like hives yesterday. Most of the hives are gone today, but her eyes still look weird. They look a little swollen, droopy and the white part looks almost like a bluish color. She is eating and not acting that weird she is just tired, but she is 10 years old so she sleeps a lot as it is. I am just not sure what I should do I am worried.
Add a comment to dazzy's experience
Was this experience helpful?
Harley
Blue Lacy/ Catahoula
3 Months
0 found helpful
My roommates puppy jumped off of my bed a few days ago and got one of his back legs stuck between my footboard and the mattress, now he has to get his leg amputated.... The break is at a very hard spot to fix, the vet said there was a 50/50 chance that it would heal if they could fit a plate in and even if his leg would end up shorter than the rest. What should we be expecting? Will he have arthritis in his back when he is older?
Add a comment to Harley's experience
Was this experience helpful?
Panda
Australian Shepherd
10
2 found helpful
Has Symptoms
None. Diagnosed during regular check
My dog was diagnosed with a mass cell tumor on his right front arm. Unfortunately it has grown to the point where it's embedded into his muscle and deep tissue and cannot be surgically removed. Amputation was an option given to us followed by chemo. I'm in distraught with even considering amputation. I just want him to not be in any pain and for him to live a long life. Any tips?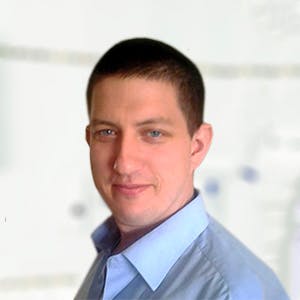 3320
Recommendations
I understand your position, it is distressing knowing that once a limb is amputated there is no going back; however, at this point it is the treatment of choice and it is best to amputate now than to wait for progression further in the future. Dogs are highly adaptive and tolerate limb amputation well, it is be best course of action for Panda. Regards Dr Callum Turner DVM
Add a comment to Panda's experience
Was this experience helpful?