Cefpodoxime Proxetil
Written By Grace Park
Published: 12/02/2020
Updated: 12/05/2020
Cefpodoxime proxetil is a cephalosporin antibiotic that is used to treat bacterial, fungal and protozoan infections. Common types of infections Cefpodoxime proxetil can be prescribed for include those in the skin, ear, bladder, and respiratory system. This medication is also used against bacteria known to be resistant to other antibiotics. 
Cost
The cost of cefpodoxime proxetil depends on the dosage strength, and is generally by tablet. Each 100 mg tablet can range from $0.80 to $2. Stronger 200 mg tablets can cost between $1.50 and $3.50 each.
Dosage
Cefpodoxime proxetil for dogs is available as 100 mg or 200 mg tablets, or as an oral suspension. A general dosing guideline for cefpodoxime proxetil is:
Typically, lower doses are recommended for treatment of wounds, abscesses and bladder infections, while higher doses are indicated for ear infections.
Dosage instructions
Administer cefpodoxime proxetil to your dog by mouth once a day in tablet or liquid form. Generally, this medication can be prescribed for 5 to 7 days, or for 2 to 3 days past the last occurrence of symptoms, not to exceed 28 days. If using an oral suspension, shake well and measure each dose carefully.
Cefpodoxime proxetil can be taken with or without food. If gastrointestinal side effects are experienced, give future doses of this medication with food. Keep plenty of water available for your dog when taking cefpodoxime proxetil. Be sure to follow your veterinarian's prescription and give this medication in its entirety. Do not stop administering cefpodoxime proxetil without talking with your veterinarian first, even if your dog appears to have recovered.  
Efficacy
Cefpodoxime proxetil has been found to be effective against several bacterial species, including Staphylococcus spp, Pasteurella spp, Streptococcus canis, and E. coli.
 A study looked at the efficacy of cefpodoxime proxetil in treating bacterial folliculitis caused by Staphylococcus intermedius. In 63 dogs treated with cefpodoxime proxetil, 96.8% recovered successfully.
Side effects of Cefpodoxime Proxetil
Most pets experience few to no side effects after taking cefpodoxime proxetil for dogs, even after several weeks. Side effects that do appear tend to be mild, and can include:
Vomiting

Decreased appetite

Diarrhea
If any of these symptoms become severe or continue, keep administering cefpodoxime proxetil and talk with your veterinarian.
Considerations
Do not administer cefpodoxime proxetil to dogs who are allergic or sensitive to it, penicillin or other cephalosporins. Cefpodoxime proxetil should be used with caution in dogs with kidney disease or seizure disorders.
While cefpodoxime proxetil has been tested for safety in young puppies, there have not been enough studies to demonstrate its safe use in breeding, pregnant or lactating dogs, and should be used only if necessary in these animals.   
Drug interactions
Cefpodoxime proxetil (Simplicef, Vantin) may interact with the following medications:
Aminoglycoside antibiotics (gentamicin, neomycin)

Antacids (Maalox, cimetidine, omeprazole, ranitidine)

Blood thinning medications

Uric acid reducer (probenecid)
Using antacids with cefpodoxime proxetil may decrease the medication's absorption and effectiveness. Be sure to tell your veterinarian about all medications, vitamins, herbal therapies and supplements that your dog is taking before starting cefpodoxime proxetil.
Allergic reactions and sensitivity
 Allergic or hypersensitive reactions are rare with cefpodoxime proxetil, but can occur. Seek emergency veterinary care immediately if your dog develops hives, skin rash, swelling in the face, throat or tongue, difficulty breathing, vomiting, diarrhea, blood or mucous in stool, bruising, abnormal bleeding or fainting.
Frequently asked questions
Do I need a prescription for cefpodoxime proxetil for dogs?
You will need a prescription from your veterinarian for cefpodoxime proxetil.
Will my veterinarian need to monitor my dog while taking cefpodoxime proxetil?
Generally, your veterinarian will not need to monitor your dog unless there is an underlying condition, but may check to see if the medication is working and if there are any adverse side effects. Use of cefpodoxime proxetil can alter results of Coombs' tests, urine dipsticks for glucose, and nitroprusside tests.
How should I store cefpodoxime proxetil?
Store tablets of cefpodoxime proxetil for dogs away from light and heat between 68°F and 77°F (20-25°C). Liquid suspensions should be refrigerated between 35°F and 45°F (2°C- 8°C) for up to two weeks. Anyone who is allergic to penicillin, cephalosporins, or any other antibiotic should avoid handling cefpodoxime proxetil.
What do I do if I miss giving my dog a dose of cefpodoxime proxetil?
Avoid skipping doses of cefpodoxime proxetil as it can reduce it's effectiveness. If a dose is missed, give it as soon as you remember. If it is close to the time for the next scheduled dose, then just administer the next dose on time. Never give your dog a double dose of cefpodoxime proxetil at one time.
What should I do in an emergency?
If you suspect your dog is having an allergic reaction to cefpodoxime proxetil, or has overdosed, call your veterinarian or an emergency veterinary hospital immediately.  Signs of an overdose of cefpodoxime proxetil include vomiting, diarrhea, jaundice, lack of appetite, and lethargy.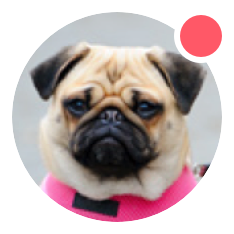 Need pet insurance?