What are Antibiotics Allergies?
A variety of different antibiotics are prescribed to treat bacterial infection in dogs. These drugs either kill bacteria outright (bactericidal) or they make it more difficult for the bacteria to grow and reproduce (bacteriostatic). Some antibiotics are broad-spectrum, meaning they are effective for a variety of different diseases, while others are narrow-spectrum since they mainly target one type of bacteria or infection. Antibiotics fall into different classes, based on their chemical structure and the mechanism with which they target bacteria. The most common and well known are the beta-lactam antibiotics, like penicillin, which prevent bacteria from forming a cell wall. Other classes of antibiotics can affect DNA synthesis or the production of necessary proteins in certain bacteria.
Any drug has the potential for side-effects or allergic reaction. Side-effects refer to the negative effects the drug may have on the body, while allergic reaction describes an immune system response that targets the medication as a threat. While side-effects will be present to a greater or lesser degree in any dog taking the drug, allergic reactions are based on individual sensitivity to a specific medication. Unfortunately, antibiotics cause more allergic responses in dogs than any other group of drugs. Most symptoms are typical of other histamine producing allergies; dogs may develop an itchy rash, and watery eyes or nose. Swelling of the face or even the respiratory tract is possible. In rare cases, dogs can have a severe, life-threatening reaction called anaphylactic shock. This can cause collapse, difficulty breathing and even death.
Most owners won't be aware of an allergic response until the antibiotic is prescribed to their dog. This is why it is important to watch dogs carefully anytime a new medication is started and get immediate treatment for symptoms that appear unusual or severe. All previous allergic reactions should be communicated to the veterinarian before an antibiotic is prescribed. If your dog has an allergic response to one antibiotic, it's likely that he will experience a similar problem with other medications in the same class.
Antibiotics help to eliminate harmful bacteria and are some of the most important medications for dogs, however they are also one of the most common causes of allergic drug reaction. Symptoms range from mild rash and watery eyes, to rare, but life-threatening, anaphylaxis.
Book First Walk Free!
Symptoms of Antibiotics Allergies in Dogs
Look for these symptoms if your dog is taking an antibiotic for the first time.
Rash (maculopapular lesions)
Redness (erythroderma)
Other types of skin lesion (blisters or scaling skin)
Itchiness (pruritus)
Incessant scratching
Watery eyes
Runny nose
Swelling and hives (uticaria-angiodema)
Purple rash caused by bleeding into the dermal tissue (purpura)
Anaphylactic shock which is rare (vomiting, diarrhea, difficulty breathing, collapse, death)
Types
There are too many antibiotic classes to list them all. Following are some common types that could be prescribed to your dog. Penicillins and sulfonamides have the highest rates of allergic reaction.
Beta-lactam antibiotics – group of bactericidal drugs that inhibit the formation of the cell wall including penicillin, cephalosporins, and cephamycins
Sulfonamides (sulfa drugs) – a group of bacteriostatic drugs, one of the most common antibacterial agents prescribed to dogs because their low cost and relative effectiveness in treating typical bacterial infections; examples are sulfadiazine, sulfadimethoxine, and succinylsulfathiazole
Tetracyclines – broad-spectrum bacteriostatic agents that get their name because of their chemical structure with four rings; Oxytetracycline, Minocycline, and Doxycycline are some examples used in dogs
Quinolones and Fluoroquinolones – a group of bactericidal antibiotics that interfere with the bacteria's ability to make DNA; some examples are ciprofloxacin, danofloxacin and difloxacin
Aminoglycosides – this is a group bactericidal antibiotics that stops the production of necessary proteins in the bacteria, Gentamicin and Amikacin are two examples used in dogs
Macrolides – bacteriostatic antibiotics that inhibit the production of bacterial protein; Azithromycin is the main example used in dogs
Causes of Antibiotics Allergies in Dogs
These are some causes and risk factors for antibiotics allergies.
New antibiotic prescribed to your dog
Dog develops a new allergy
General tendency toward allergic reactions
Diagnosis of Antibiotics Allergies in Dogs
Antibiotic allergies are typically diagnosed because owners notice an unusual response when their dog begins a new medication. Rarely, dogs could also develop a new allergy to an antibiotic which previously didn't cause a problem. There isn't any way to test for an antibiotics allergy without actually giving the drug to your dog.
You should call the veterinarian if you see abnormal symptoms in your dog, especially when these correspond with the start of a new mediation. The veterinarian will be able to tell you if this is a typical side-effect, part of the original infection, or a more dangerous response. Life-threatening symptoms like collapse or difficulty breathing should be treated as an emergency.
Treatment of Antibiotics Allergies in Dogs
With any drug reaction, the first important treatment is to stop taking the medication. If the reaction was mild, your dog's symptoms will likely clear up on their own and no further treatment will be necessary. However the veterinarian may still need to prescribe another antibiotic to treat the original infection.
Creams and topical ointments may be necessary for severe rashes and skin infections. This can help them heal and reduce the chances of further infection. Affected areas may need to be clipped of hair and covered with a bandage. Antihistamines or corticosteroids could be given to reduce symptoms and make your dog more comfortable.
Anaphylactic shock will need more aggressive treatment. Immediate epinephrine injection can reduce life-threatening symptoms. Additional oxygen, intravenous fluids, blood transfusions and other emergency measure could also be necessary.
If symptoms continue after the antibiotic is discontinued, this suggests the allergic reaction was likely related to another trigger. You should discuss this with the veterinarian and research other possible causes.
Recovery of Antibiotics Allergies in Dogs
Most dogs recover from an allergic reactions to antibiotics. Life-threatening symptoms are rare, and even anaphylactic shock can be treated as long as your dog gets emergency care in time. Your dog will likely have the allergy for life, however, so this will need to be managed. Any new veterinarian should be informed of all your dog's known allergies. Discuss side-effects and the possibility of an allergic reaction anytime a new medication is prescribed, so you know what symptoms to watch for in your dog. If your dog has had an anaphylactic reaction to medications or other triggers, ask the veterinarian about getting a dog Epipen so that you have something on hand to use in case of another crisis.
Antibiotics Allergies Questions and Advice from Veterinary Professionals
Alfie
Pug
10 Years
0 found helpful
My pug has been drowsy and swelling of eyes, he sounds like he is gargling a bit a few hours later after taking the antibiotics. He is even whimpering. I have googled everything and the vet has checked his eyes and doesn't know so I am thinking it's the clavubactin.
Add a comment to Alfie's experience
Was this experience helpful?
Mocha
Cocker Spaniel
16 Years
0 found helpful
I believe my cocker spaniel had an allergic reaction to Azithromycin. He took 3Ml last night and tonight last night it almost seemed like he had a seizure along with some diaherra. I asked the vet if he might of had an allergic reaction but she said it was probably just the stress of going to the vet. Tonight within 10 mins he started shaking and a thick gooey fluid came out of his mouth along with Diaherra. 15 minutes later more Diaherra and everything he had eatten 15 minutes earlier came out in the Diaherra. He has had diaherra 2 more times within a few hours. Both times it happened within 10 to 20 minutes. How do I get this out of his system? I can't afford to go to the vet again today.
Add a comment to Mocha's experience
Was this experience helpful?
Coco
Chihuahua
6 Years
0 found helpful
My dog Coco vomited and aspirated some of it so I took her the the vet and after doing xrays they gave her Cerenia Injection, Clavulox Injection and Amoxyclav tablets to take for 2 weeks. Within 36 hours of having antibiotics she started having hind leg ataxia. Could the antibiotics be the cause. She did not have any ataxia before antibiotics. Completely healthy otherwise, has gone off food a bit but blood works came back fine.
Add a comment to Coco's experience
Was this experience helpful?
Oscar
Mal-shi
12 Years
0 found helpful
I had a 12 year old Shih Tzu/Maltese that had a cyst removed. The vet prescribed carprofen and clavamox. After two days he refused to eat or drink. After two days of not eating or drinking I took him back because I was worried. I told her that he is refusing to eat anything or drink. I asking told her that it sounds like water was in his lung and he would cough. She suggested getting an x-ray but I told her I couldn't afford it. She said why don't we try a cough suppressant and give him an injection of antibiotics since he won't take the pills. Next day he's still not eating or drinking and his breathing became worse. Next day was day number 4 with no food or water and still gasping for air with his rib cage expanded for each breath. I forgot to mention he had liver disease in the past but no yellow eyes at this time. Now after reading these posts I believe I killed my own dog from antibiotics!! I feel like total s$&@ and will never forgive myself. Do you believe he died from the antibiotics or is that the end stages of liver disease?
Add a comment to Oscar's experience
Was this experience helpful?
Mikey
Bullmastiff
2 Years
0 found helpful
My dog Mickey went into the vet with his neck swollen on his right side and fever of 104. The vet said that he had an infection in his glands after checking him and ruling out a cyst. The vet prescribed him Cefopodoxine Simplice 200mg 2 1/2 tablets a day 1 time a day and Carprofen 100mg 1 tablet twice a day. It's been 2 days and my dogs neck hasn't changed and now his face has swelling on his right side as well. My dog is drinking a lot of water, and will not touch his dry dog food and is drooling more then usual. My vet can not see him until Monday and I don't have the money to take him to the animal hospital after just paying a $275 vet bill. Can some one please help me.
Your dog Mickey's symptoms sound almost like my doberman, DJ. She got sick, very lethargic, and lymph nodes swollen suddenly. Vet did lymphoma test, lyme disease test, and tested for fungal bacteria---all came back negative. They removed a cyst from under her jaw 4 days ago and put her on gabapentin and doxycycline. She has had gabapentin before but never the doxy. Within 2 days her face was swollen, and the 3rd day her eyes began running. Today is the 4th day, and I called her vet to tell them what was happening. It's Sunday, so I had to just leave a voice mail message. They called back and said she most likely was having an allergic reaction to the doxycycline. Stop giving it to her. Give her 90mg of OTC benedryl tablets and bring her in for an exam tomorrow morning at 9am.
My puppy just took antibiotics for the first time now she has ataxia how long until it goes away
Add a comment to Mikey's experience
Was this experience helpful?
Rafael
Golden Retriever
2 Years
0 found helpful
Rafael was clipped by a car on 3/9, he had a very bad road rash on his leg. We took him to a local pet hospital,he was still walking normally and didn't appear to have any more serious injuries(thank god). The Vet trimmed and clean the area on his leg of hair to allow the wound to be exposed to air to heal. He prescribed 3 medications, Tramdolol 50mg, Metacam 1.5ml, Clavamox 250mg.
He had a a hard time taking the pills the first few dyas and didn't eat. He is now eating normally but this morning we noticed a rash on his other leg. Could it be a allgeric reaction to the medications he is currently taking.
Add a comment to Rafael's experience
Was this experience helpful?
Sadie
Husky mix
Six Years
0 found helpful
My female husky was prescribed cefpodoxime for a bacterial infection on the skin around her paws. Approximately 1 to 1.5 hours after she had her first dosage, she had what was either a head tremor or partial seizure, two of them in about 20 minutes. I rushed her to emergency; however, blood work and CT scan did not indicate anything abnormal. She continued to have tremors/seizures for the following 3 days. She was then put on metronidazole, prednisone and Keppra. If she had experienced an allergic reaction to the cefpodoxime after only 1 pill, is it possible that her reaction may have lasted a few days (tremors/seizures)? Of note, this all occurred within the week after being at a dog kennel for the very first time (both female and male dogs came home with bacterial paw infections and giardia; female also had the tremors/seizures - still going through tests to determine why).
Add a comment to Sadie's experience
Was this experience helpful?
Star
American Staffordshire Terrier
1 Year
0 found helpful
My dog was given Doxycycline 100mg to take twice a day for treatment of possible Kennel cough and rash which was separate from his little hack he had for a few days. On the 7th day he broke out in hives and areas were red and itchy. Would this be from the medication?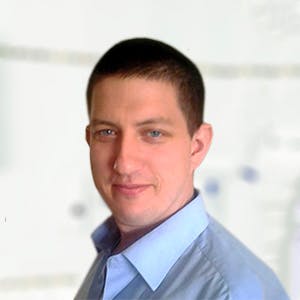 3320
Recommendations
Generally we normally see adverse reactions / side effects within a few hours or a day of starting treatment but in theory they may occur at any time; hives are a possible side effect of doxycycline. You may give Benadryl at 1mg/lb to Star to see if it improves the hives; there is no drug interaction between doxycycline and Benadryl. Regards Dr Callum Turner DVM
Add a comment to Star's experience
Was this experience helpful?
Max
Blue Heeler
8 Weeks
0 found helpful
I gave my puppy 1 dose of antibiotics about 150mg his ears became slightly swollen and he simpered for a while u til he went to sleep, this morning his ears are not swollen but they are floppy and he just isn't himself he did eat and drink a little and he has peed several times and had a good poop how long until he comes back to his happy self and his ears stand up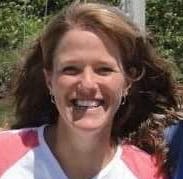 1611
Recommendations
Without knowing more about Max, what antibiotic he is on and why he is on it, I'm not sure that I can answer your question, but if he has been seen recently by a veterinarian to give him the antibiotics, you should be able to call them and ask how long it should take before Max is back to normal.
Add a comment to Max's experience
Was this experience helpful?
Indie
pit bull terrier
1 Year
0 found helpful
I took my one year old dog to the vet due to diarrhea, her not wanting to move, and just acting completely out of character. She had a fever of 105 and a high white cell count. They ran tests & they said she had an infection, but wasn't sure of a definitive one. They prescribed doxycycline, rimadyl, and carafate.. She weighs 87 pounds & they said to give her the carafate to help coat her stomach, then to wait 30 minutes and give her two doxy with food twice a day; 1&1/2 rimadyl once a day. Which to me seemed like a lot! But I have listened. However; today is day 3 and she is developing a wheeze and cough and over all trouble breathing that didn't start until after we started the medicine & seems to get worse after doses... She is beyond lethargic. I am very concerned & im not sure if this is part of an allergic reaction to something or not.. I am not sure what to do next or think. Any advice?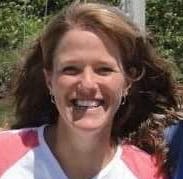 1611
Recommendations
I'm not sure of the doses of the medications, as I don't know the strengths that she was given. That does not sound like an allergic reaction, however. It seems that her infection may be changing or getting worse, or she may have an infection that isn't responding to her medications. It would be best to have her re-checked by a veterinarian, as she should not be continuing to deteriorate this way. I hope that she is okay.
Add a comment to Indie's experience
Was this experience helpful?
Spotty
mix spaniel
8 Years
0 found helpful
My dog has breathing problems when she took Doxy, but because nothing else was stopping the infection (high white count) my vet said she had to take the doxy for a month or else. I stopped the Doxy after 27 days because she was lethargic, confused, and breathing was hard and rapid. How long will the drug stay in her system?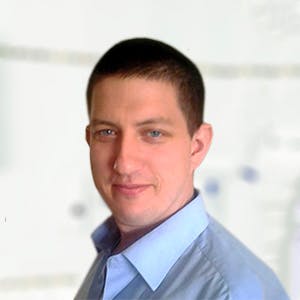 3320
Recommendations
Drug washout or elimination is generally considered to be five half lives, doxycycline has a half life of 7-10 hours so elimination time (there will still be some doxycycline remaining) is around 48 hours or two days. Regards Dr Callum Turner DVM
Add a comment to Spotty's experience
Was this experience helpful?
Moose
Labrador Retriever
6 Years
0 found helpful
My dog wa prescribed cephalexin for a UTI. After about day 6 of her 10 day dosing her tongue swelled up.. took her to the vet got a steroid shot and Benadryl.. could it be an allergic reaction to the antibiotics? I looked around the house and yard nothing looked like she got into anything.. no other symptoms.. nothing on her mouth to show a sign of anything getting her. Vet wasn't sure what caused it.., could it have been the antibiotics??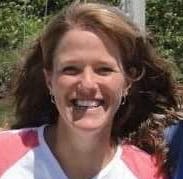 1611
Recommendations
A swollen tongue 6 days into antibiotic therapy would be a very strange reaction to that medication. it is likely unrelated to the medication, but if the problem continues , it would be best to have him seen again by your veterinarian to assess what is going on with him.
Add a comment to Moose's experience
Was this experience helpful?
maddie
Dachshund
18 Years
0 found helpful
Has Symptoms
getting iv fluids twice weekly
my 18 yr old doxy has sores, look like skin peeled away, raw, a few circular with scab. both ears. started after 3 pills of cephalexin. Been off drug 2 weeks. My vet gave steroid cream yesterday. Also bun is 90, albumin and t. protein slightly low. Looks painful.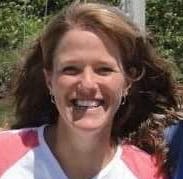 1611
Recommendations
Thank you for your email. It is possible that Maddie had a drug reaction, or that the Cephalexin needed to be continued longer, or that she may have a fungal or parasitic infection. Since she seems to have a few issues going on, it would be best to have her seen by your veterinarian, as I cannot examine her or diagnose what might be happening with her. I hope that she is okay.
Add a comment to maddie's experience
Was this experience helpful?
Willy
Mut
16 Years
-1 found helpful
Has Symptoms
Swelling, uncoordination, difficulty breathing, constipation
I think my dog has had a severe allergic reaction to amoxicillin. After two doses, I immediately stopped treatment and began giving him Benadryl. He seems to have almost all symptoms except the anaphylactic shock. He's face, nose, and stomach swole. Difficultly breathing, walking, lethargy, no interest in water, etc. I have given him Benadryl regularly for 2 days and can tell when it wears off because the swelling, stumbling, and difficulty breathing returns. However, I'm beginning to wonder if it's something else because of the time. How long does an allergic reaction to medication last in a dog?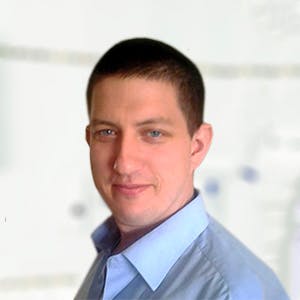 3320
Recommendations
Antibiotics stay in the body for a while (some antibiotic residues can be found weeks after administration which is important in farm animals destined for human consumption); the half life is around 0.39 hours which means the levels of the dose will taper off over time and for however long it is still in Willy's system the reaction may occur. In any situation where there has been a reaction to a prescribed medicine you must visit your Veterinarian. Regards Dr Callum Turner DVM
I HAVE A LONG-HAIR CHIHUAHUA/JAPANESE CHIN MIX, HE IS ALMOST 13 YRS OLD AND WEIGHS ABOUT 5.5 LBS. THE VET PRESCRIBED CLINDROPS FOR HIM TO TAKE DAILY. HE HAS DEVELOPED SEVERE DECAY IN HIS MOUTH & WILL NEED ALMOST ALL OF HIS TEETH PULLED. HE TOLD ME TO GIVE MY DOG THESE DROPS DAILY UNTIL THE PROCEDURE. MY DOG SMELLED IT AND STARTED SHAKING HIS HEAD FIERCE & BACKING UP. I HAD TO HOLD HIM WHILE MY DAUGHTER TRIED TO PUT THE DROPS IN...WE ONLY GOT 1/2 THE DROPPER IN, HE NEEDED 1 FULL DROPPER. AFTERWARDS, HE WAS OK BUT ACTED OUT, KIND OF LIKE HE WAS UPSET. IS THIS NORMAL?
Add a comment to Willy's experience
Was this experience helpful?
Mo
long haired cross wirh terrier bushy long tail
10 Years
0 found helpful
Has Symptoms
skin rash that has spread
My little dog was put on clavubactin and carprofen last wed.i started to notice itching i gave a flea treatment but then i noticed a red raw rash appear on tummy vhest and an a sore under his tail i feel it is an allergic reavtion to medication i stopped it todayand am tteeating it with diluted quit itch lotion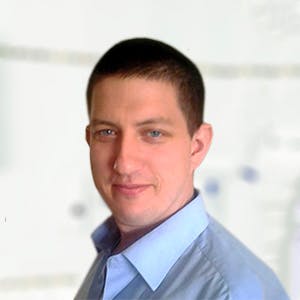 3320
Recommendations
The reaction is most likely due to the flea medication which you gave as the rash appeared after you administered the flea medication, a reaction to the antibiotics would have occurred before. You should discuss with your Veterinarian about withdrawing treatment and discuss with them an alternative treatment plan for the original issue. Regards Dr Callum Turner DVM
Add a comment to Mo's experience
Was this experience helpful?
Diesel
Pit Bullmastiff
9
0 found helpful
Medication Used
Cephalexin 500mg cap. 2 capsules 3 day
I think they prescribed to high a dose and slowly have been killing off his red cells from what i read.how can we try to help him produce more cells? I dont have money for transfussions and ultrasounds.they told me he would die within 24 hours but he is improving from water with honey and boiled chicken broth and some raw egg.he was totatly out of it at the vet but now seems stable and has some color in his gums.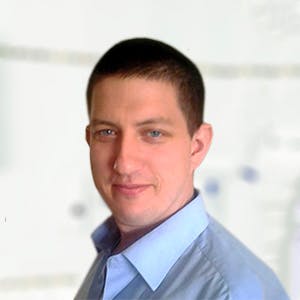 3320
Recommendations
The dosage prescribed would fit with a 100lb dog being dosed three times per day which isn't an usually high dose for cephalexin. Anaemia is an uncommon side effect of cephalexin occurring in less than 0.1% of patients; without examining Diesel, I cannot give you any specifics but the anaemia may have been caused by the underlying condition which was being treated with the cephalexin. If you are seeing improvement with the current supportive care you are offering, continue but since I don't know what the underlying infection was I cannot advise further. Regards Dr Callum Turner DVM
Add a comment to Diesel's experience
Was this experience helpful?
Baby
No breed
4 Weeks
0 found helpful
My 4 week old puppy had an allergic reaction due to a mix of sulfa drugs and now he his a swollen lymph node in 1his neck thats getting bigger. Pill Septra, injection Sulfadiazine, Trimethoprim and Tylosin. How can i treat this node, please?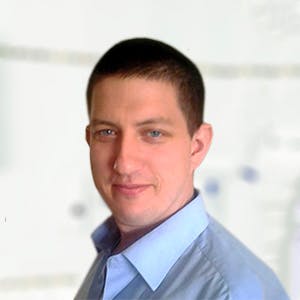 3320
Recommendations
Firstly it should be determined by your Veterinarian if the enlarged lymph node is due to an infection or another cause (allergies, inflammation, cancer); if they determine the cause is due to an infection, then there are other classes of antibiotics which may be tried depending on the type of infection which your Veterinarian has diagnosed - it isn't just a case of substitution. Regards Dr Callum Turner DVM
Add a comment to Baby's experience
Was this experience helpful?
Bear and Louie
Cocker Jack
Around 10-12 both are rescued
0 found helpful
My dogs a cocker spaniel and a Yorkshire terrier that both are itching constantly can't afford to go to vet right now what can I do to relieve there itching? I have been giving baths with oatmeal in the shampoo helps a little but I need something else. Please help me.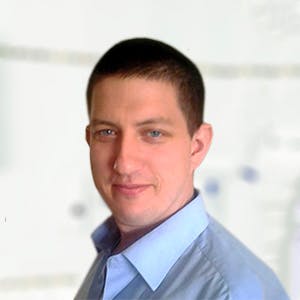 3320
Recommendations
If both dogs are itchy, allergies are less likely; fleas or mites are more likely causes of itching if more than one dog is affected. Make sure that Bear and Louie are both up to date with flea and tick medicine (topical spot on products like Frontline or Advantix are adequate). Other causes may be due to chemical irritation from clean products or another cause; really without examining them I cannot give much guidance. Benadryl at 1mg/lb twice or three times per day may offer relief if there is an allergy but it is unlikely if both are affected. Regards Dr Callum Turner DVM
Add a comment to Bear and Louie's experience
Was this experience helpful?
Abagail
Hound
13 Weeks
1 found helpful
Medication Used
Clavamox antibiotic- oral
I just adopted a 13 week old hound mix. I originally took her to the vet today due to an infection at an incision site on her stomach. They vet prescribed Clavamox. After two doses, I noticed a large area on her stomach of white bumps that were surrounded by red irritated skin. Also, she has a runny nose. The strange thing is she continues to act like her normal self: happy, playful, eating, drinking water, peeing and pooping. I'm lost at what options I have?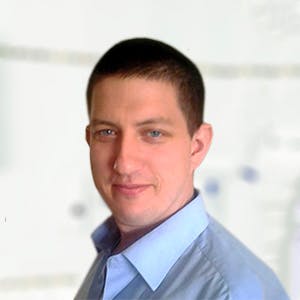 3320
Recommendations
Antibiotic allergies are uncommon in dogs especially to regular antibiotics like Clavamox; any reaction that you see should be discussed with your Veterinarian to determine whether treatment should continue or if they feel a different class of antibiotic may be more suitable. Regards Dr Callum Turner DVM
Add a comment to Abagail's experience
Was this experience helpful?
Milo
Shih-Tzu
2 years
0 found helpful
my dog a has an ear infection- this has been on and off since July. I took him to our vet and got prescription We are on our third bottle of prescription and doesn't seem to be working. It's been 7 days since the last set of prescription and doesn't seem to be helping. last night I put the drops in his ear and he screamed jump off my lap seemed weak and ran outside where he vomit. After throwing up he came back in inside and lay down. I watched him all night and he seemed comfortable. I don't know what to do but the meds doesn't seem to be helping him. Should I take him to see another vet?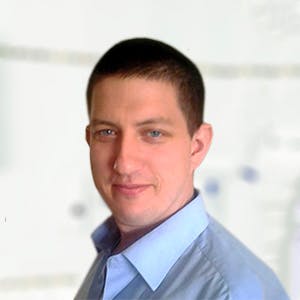 3320
Recommendations
Long term chronic ear infections require further investigation; culture and sensitivity of a sample, surgery to remove the lateral wall to allow drainage and airflow, use of systemic medications to assist topical treatment. It may be worth visiting another Veterinarian to see if there is anything that they are able to recommend differently from your current Veterinarian or visit your current Veterinarian as ask about other treatment options. Regards Dr Callum Turner DVM
Add a comment to Milo's experience
Was this experience helpful?
Spooky
Chihuahua mix
14 Years
0 found helpful
Medication Used
Clindamycin Hydrochloride
Hello. My chihuahua was rushed to the emergency vet sunday night with an abcess tooth. The emergency vet said they are not equipped for dental procedures and only gave her tramadol and clindrops and said to talk to my primary vet when they open Wednesday because of the holiday. Well tonight her skin is turning pink and she's been vomiting. I think the medication may be giving her an allergic reaction. She is my baby of 14 years and I'm so worried about her. Any suggestions at all would be so greatly appreciated.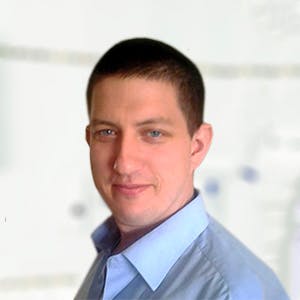 3320
Recommendations
Skin rashes are a possible adverse reaction from administration with clindamycin; in these instances it is best to stop treatment and to return to your prescribing Veterinarian or Emergency Veterinarian. If there is just a skin rash and vomiting, keep a close eye on her and take her to your Veterinarian in the morning; if the reaction gets more severe or you have concerns, visit an Emergency Veterinarian. Regards Dr Callum Turner DVM
Add a comment to Spooky's experience
Was this experience helpful?
Ginger
Pug
11 Years
0 found helpful
How long will it take for dog to have reaction after taking a new med . She can't breath fabulous anyways so i can't tell if it meds or her. All of the symptoms for allergic reactions she usually has anyways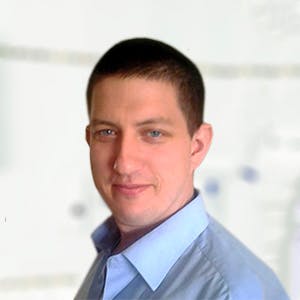 3320
Recommendations
There is no real set reaction time, animals (like people) may have a reaction to a medicine (or any allergen) within minutes or after a few hours. If you have some concerns regarding some medications, you can either keep a close eye on her for the first few hours after administration counting her respiratory rate (get a count before the first dose) or ask your Veterinarian to monitor her for the first day. Normally, if there is no history of drug reactions, there shouldn't be anything to be concerned about but it wouldn't hurt to keep a close eye on her. Regards Dr Callum Turner DVM
How long before the reaction STOPS?
Add a comment to Ginger's experience
Was this experience helpful?
Billy
Puggle
9 Months
0 found helpful
Has Symptoms
Inflamed and red lump to right of his nose.
Possible allergic reaction to antibiotics, red inflamed lump to the right of his nose , breed is a male pug, not sure if it is irritating him but will not let me clean it , I have managed to clean it but worried as to what it might be . He has had 3 doses over 3 days taken with food.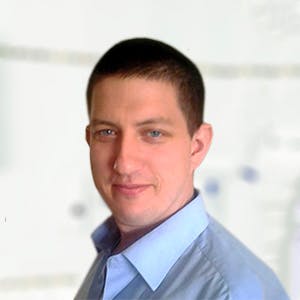 3320
Recommendations
Has Billy taken any antibiotics? Antibiotic allergies usually present as generalised irritation, swelling, itching, watery eyes, hives or severe reactions (vomiting, diarrhoea, respiratory failure). Meloxicam is a non-steroidal anti-inflammatory drug. An inflamed lump may be caused by an insect bite, trauma, allergies or chemical irritation. It would be best to have your Veterinarian take a look at it as different causes require different treatment. Regards Dr Callum Turner DVM
My sweet Iill dog had a severe allergic reaction only 10 mins after taking an antibiotic shot to help cure a fungle infection on his skin. This happened last night. His reaction started with rubbing on his eyes while screaming, dizziness and loss of control on his bladder, he also defecated, and vomited his stomach empty. Once out of the car he started having episodes of violont head shakes while spraying huge amounts of Silvia. These episodes happened more than 8 times during the short period it took us to take him to the ER. His skin become bloody red all over his body, his temperature very high.

He was hooked on an IV and given a shot to rule out suffocating and took lots of tests. We still do not know how he's doing but we are hoping for the best. 😢

An allergic reaction could be very scary and extremely painful for dogs. It could mean their life if you do not act quickly. It is no joke.
Add a comment to Billy 's experience
Was this experience helpful?