What are Natural Seizure Remedies?
Because they are inherently unanticipated, seizures often take a family and their pet by surprise, and yet seizures are one of the most frequently-occurring health issues found in dogs. A seizure can be just as frightening to experience as it is to witness and many pet-owners express helplessness when it comes to finding aid.
While medications can be prescribed by a veterinarian, some dog owners dislike the side effects that go with them. Due to this fact, natural or homeopathic remedies are becoming a popular option chosen by many pet owners. Any method or procedure is considered natural if it exclusively involves a tactic or source that is naturally occurring. A significant benefit of natural remedies is that they can be practiced in the comfort of one's home.
Book First Walk Free!
Natural Seizure Remedies Procedure in Dogs
There are several natural remedies and methods designed specifically to prevent or stop seizures in dogs, some of the more common and potentially most effective are:
Essential Fatty Acids
Pet owners and veterinarians alike recommend routinely introducing fatty acids into a dog's diet. Omega-3 doses can be bought in pills, sprays, or oils. The recommended dosage varies by dog's size, but one tablespoon per fifty pounds is standard. Several studies both on humans and dogs have shown that fatty acids are not proven to stop seizures, but may improve a patient's seizure threshold (tendency to seize).
Dietary Changes
Dye used in foods are linked to causing seizures in dogs, particularly a dye called red dye 40. Pet owners should investigate dog foods and treats before trusting them. Several other foods are proven to be dangerous and toxic to dogs as well and could be causing seizures, such as onion, garlic, bell peppers, chocolate, or grapes.
Homeopathic Oils
Oils are a popular choice as they give a pet-owner the ability to administer medicine to their pet during a seizure. Due to the fact that seizures cause the jaw and teeth to clamp, attempting to give a dog medicine in the middle of a seizure is difficult or impossible. Natural oils can be rubbed into the skin or even on the gums of a seizing animal, giving them instant results and potentially ending their seizure and pain. Thus, homeopathic substances are another natural remedy to seizures, such as:
Belladonna
Aconite
Choline or Cholidin
Acupressure
Acupressure is said to help ease an animal's tension during their seizure. For example, the pressure point at the base of a dog's nose, right above their upper lip can be pressed, with moderate pressure, for up to a minute.
Ice Pack
Some seizures are caused due to overheating. In this case, an ice pack applied to the back of a seizing dog and gently rubbing it up and down their spine may help the seizure's grip lessen more quickly.
Melatonin
In animals that experience night seizures, administering melatonin (the naturally-occurring chemical released by the brain to induce sleep) can help.
Honey
If a dog has diabetes or is hypoglycemic, a teaspoon of honey once or twice a day, depending on frequency or severity of seizures, is suggested.
Efficacy of Natural Seizure Remedies in Dogs
Every animal varies in their seizure threshold. A high threshold indicates an animal's predisposition to not experience or frequently experience seizures, while a low threshold indicates the opposite. When it comes to treating seizures with natural remedies and methods, the most success gained will be with a dog whose seizure threshold is high.
In some cases, a dog's heritage will predispose them to developing epilepsy. In this case, most veterinarians will prescribe medication in order to reach the desired result: pet experiences less severe seizures and less frequently. Therefore, the efficacy of natural remedies varies widely and is typically utilized as more of a preventative measure than a wholly-healing treatment.
Natural Seizure Remedies Recovery in Dogs
Due to the fact that natural remedies and methods do not require surgery or high doses of medication, there is no recovery period associated with the treatment itself.
Cost of Natural Seizure Remedies in Dogs
Most natural seizure remedies, such as homeopathic oils, essential fatty acid pills, and other natural medicines, like melatonin, can cost anywhere between $15 to $40 per bottle or package. However, it's highly recommended by veterinarians that the root cause of seizures be determined before treating a dog with solely natural resources. Because seizures may be brought on by serious issues, such as, thyroid problems or even cancer, affected dogs should undergo a rigorous exam to determine the source of its seizures.
In most cases, the cause of seizures can be determined by blood work. This will typically cost anywhere between $150 to $300. Sometimes a veterinarian will recommend additional tests, especially if the blood work comes back normal and seizures continue. At this juncture, a veterinarian team may perform a CT scan on the animal, which can cost anywhere between $500 to $1,000 depending on the size of the dog as well as its need for sedation during the procedure.
Dog Natural Seizure Remedies Considerations
Any of these natural remedies for dogs can be helpful, but it's important to note that the cause of a dog's seizures will determine their risk level. Any animal experiencing long or frequent seizures should see a veterinarian immediately. Natural remedies are designed to help lessen frequency or severity of seizures, not alleviate them. Extreme cases may require prescribed medication to avoid long-term brain damage in the dog.
Natural Seizure Remedies Prevention in Dogs
Seizure prevention can be a tricky science as there are many reasons for their occurrence, but any of the following steps can be taken to help prevent and/or ease the severity or duration of a seizure:
Seek a veterinarian's advice
A dog that experiences seizures, whether the episodes are frequent or infrequent, should be taken to a medical professional and undergo a series of tests. This is always the first step in helping an epileptic animal.
Know dietary needs
The elimination of toxic and seizure-inducing foods from a dog's diet is the surest method of preventing seizures. Similarly, a pet owner should know any allergies of their pet, as seizures may occur as a bodily response to exposure.
Avoid overheating
Dogs will pant heavily when they are uncomfortably hot. Pet owners should avoid exposing their dogs to long walks in high temperatures or leaving them in cramped, hot spaces or outside without water or shade.
Introduce homeopathic products
Many natural herbs and plants aim to calm tension in the body, making them great aides to pets during a seizure attack.
Natural remedies are not cited as the most reliable treatment for seizures in dogs by veterinarians, but rather as preventative measures that may help. In the end, a dog who is on a healthy, routine diet, free of toxins or any foods they may be allergic to, as well as not put in situations that could lead to overheating (left in a hot car or backyard without shade, taken on a long walk on a hot day, etc.) is less likely to develop severe seizures.
Natural Seizure Remedies Questions and Advice from Veterinary Professionals
Howie
Black Lab Mix
Two Years
1 found helpful
Howie began having seizures about a year ago, and has about one a month - lasting about 3-6 minutes. He is completely normal both before and after. The vet has prescribed both Phenobarb and Keppra, and he takes medication 3x a day but still has a monthly episode. I think he has also become anxious around strangers - perhaps a side effect of Keppra? I know anxiety and agitation is a side effect in humans. We have tried CBD oil as a supplement to calm him when we have people over, and have had wonderful results - BUT, what dosage is appropriate? How and should we use it or other natural remedies over prescribed drugs?
My dog has seizures. She usually has 1 every month. Now she is getting them like every 7-15 days... I want to try CBD oil… Where to buy the best quality CBD for her?
My 3 year old morkey has been having seizures since yesterday like 4 hours apart she also has been head pressing she at times can't stand and looks in pain
I tried Active CBD. It is water soluble and she doesn't mind the taste. She has had no seizures since and her anxiety has reduced greatly. I give her 1ml a.m. and .75ml p.m. on a well held spoon on some canned food. I have her lick the spoon to be certain she gets it all. Costs from $.75 to $1.00 a day and well worth it. The dosage I give is a bit lower than recommended, as I like to start low. She is about 55 pounds. They ship nationwide as it has no THC in it. So far, so good. I am sure results will vary, but if the vet says it is ok to try, why not? My vet said not to expect too much. Glad he was mistaken.
My dog Lucy(6 yrs.) started having seizures after her last vaccinations 3 yrs. ago. All the tests are normal. She too has them once a month and I know that this sounds crazy,but I started keeping a journal on them and they are on the full moon. They are somewhat mild and she also is fine afterwards. My vet said it is just a coincidence, but month after month? I am going to try cbd oil and see if it helps her as she is a little anxious. He said it was fine to try, but not to expect too much.The shop owner said to start with a low dose and build up if necessary. I think it is worth a try. It seems different brands are different strengths, so probably ask the manufacturing company about dosage for the weight of the dog. I wish you the best of luck figuring this out. BTW, Lucy is a mix breed, otherwise healthy dog.
Add a comment to Howie's experience
Was this experience helpful?
Gordie
Pit bull/Bull dog
5 Years
0 found helpful
Medication Used
Phenyl-barbitol, Zonisamide, Thyroz
I have a Pit Bull/Bull dog mix. He is blue in color. He was also a rescue dog. We've had him for about a year, & seizures started about a month after we took him in. I would say that 90% or more of his seizures are at night. He has had seizures' in the evening hours & morning. But very few. He first was prescribed phenyl barbitol. Then after going 3-4 weeks without any seizures, they would start again. I suggested a blood test for a low thyroid, which my Vet. Did do, & did come back as low. He was then put on Thyrozine, to try getting his level increased. After going 2 weeks without any seizures, we started weening the phenyl barbitol. After another 4 weeks he was off it, & seizure free. Gordie went another full week, then they suddenly came back, no particular reason. The week the seizures returned, he had 3 more, going about a day or 2 in between each one. We even had some nights of 2 seizures in a short time. Within a hour of one another. I also want to add that Gordies seizures are all somewhat short. With most of them lasting less than than 4 mins. During a seizure he has foaming at the mouth, thrashing the rear legs, urinating, then followed by a couple minutes of a zombie like state, that is enough to scare anyone. Then without any indication, will snap out of it, & have the demeaner of someone that doesn't know what just happened. There was 1 occasion that he came out of a seizure, & was literally afraid of my Wife & I. He acted as if we beat him, or screamed at him for something. But, we have never, ever done any such thing. He did eventually come back to us, but that was probably the scariest one of all. He was very freightened by something that time. As of right now, Gordie is still having 1-2 seizures a week. Each lasting from 3-4 mins. Each seizure is typical of the next, that being almost exactly as I described earlier in my story. The medicine he is currently taking is all taken in 2 doses. The morning & night, we do our best to make them 12 hours apart daily. He takes 125mg of phenyl Barbitol. 2x's a day, 100mg of Zonisamide 2x's a day, & .6 mg of Thyrozine 2x's a day. As of right now, we are trying CBD oil, but in all honesty it doesn't look real promising. Please help!
Our 50 pound, 4 years old lab mix has had seizures for a year and a half now. She's on phenobarbital twice a day but still has seizures about once a month. She also acts frightened and skittish after a seizure. Our vet says that's a normal reaction. She wanders around as if she does not know where she is, but calms down in about 10 minutes. Today she's had 3 seizures -- about every 4 hours. I think falling barometric pressure is a trigger. We just try to keep her safe. CBD oil did not work for us.
Add a comment to Gordie's experience
Was this experience helpful?
Buddy
Chihuahua
5 Years
1 found helpful
My dog buddy starting having seizures a little over a year ago. I thought it was an environmental factor. Since we have moved they happen less frequently but still happening. I started using essential oil Frankincense on him behind his ears and have noticed a small improvement. We did blood work it came back normal. I dont know what is causing the seizures but I hope we can stop them. He is a bit over weight. We haven't changed his dog food we use Beyond dog food, it's all he has ever had. Not sure If i should use a different dog food or try doing medicine. The Vet said meds are our best chance but i have doubt. Any help is appreciated
Something I've learned is to change dog foods every so often. Keeping them on the same one can trigger allergies or they build intolerance to one or more ingredient. Then their immune system gets fired up. Also check where your dog food is sourced. Food dyes and preservatives can cause a multitude of problems. My dog was so allergic to any feathered bird (chicken is in almost every dog prep), corn and potatoes. I believe she cannot tolerate preservatives either. Also join Dogfoodadvisor.com and they will inform you of any recalls. Pet treats are very unregulated so be careful. CBD oil is climbing fast as a recognized seizure med in a natural way. Essential fatty acids like omega3 fish oil is helpful. So is natural honey.
Add a comment to Buddy's experience
Was this experience helpful?
Stan
pit boxer
4 Years
1 found helpful
My dog started having seizures one week ago and gets anywhere from 4 to 10 a day. They are very mild and dont last but a minute so my dr doesnt think the medicine will be worth the side effect. He says the seizures look scary but that's as far as it goes, just a look. All test came up fine. I just dont like how many hes having a day does anyone know any natural foods or medicines he can take that lower the seizures to at least once a month?
Go to Nzymes.com. Their Nzymes Sprouted Granules and Antioxidant Treats have helped many dogs with seizures. My Doxiepoo has had a few seizures and had a bad one over a year ago. I started giving him the Sprouted Granules and Treats and he has not had another seizure since then.
Add a comment to Stan's experience
Was this experience helpful?
Molly
West Highland White Terrier
4 Years
-1 found helpful
Hi, my 4 year old west highland terrier has begun to have seizures. She had one in the morning yesterday and we took her to the vet to get blood tests done. Her bloods are normal so the vet has begun her on epilepsy medication (Pexion). A few hours later she took a cluster seizure of 4 and we used the rectum diazepam then rushed her back to the vet. They then gave her Keppra to take every 6 hours.
Her postical behaviour has been unbelievable hard to watch, from 10pm last night she paced around the room continuously, whining and crying. It got to 1am and we phoned the vet as it was unbareable to watch how unsettled and upset she was. They gave her a seditave to let her sleep which only worked for 2 hours, she was then up again whining and crying and back into pacing uncontrollably. We took her back to the vet this morning and they gave her another seditave to hopefully let her rest and get her brain to relax once she woke up again. She has woken up and is back to her stressful pacing and whining. Does anyone know of anything to calm her anxiety down? And is this normal? How long could this pacing go on for? I don't know if this is normal I'm worried that the seizures have caused brain damage.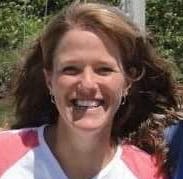 1611
Recommendations
Seizures can be very hard on dogs, and on the people that love them. Given what you are describing, it might be best to have Molly hospitalized until she is more stable and managed. if your veterinarian is not able to hospitalize her and monitor her, there might be a 24 hour hospital near you that may be able to provide this service. It can take time for medications to work, and the side effects can be dramatic. i hope that she is okay.
Add a comment to Molly's experience
Was this experience helpful?
Pierre
Cavapoo
5 Years
0 found helpful
Hi. I have a 5 year old Cavapoo who began with fly biting episodes within his first year. After a work up from a neuro vet, he has what is called partial seizure disorder. This is not uncommon for Cavalier King Charles Spaniels apparently. He has been on phenobarbital 2x/day for 4 years. The dose has been increased once and we monitor his phenobarbital serum level q 6 months. The past two times it has come back low but I am hesitant to increase the pheno for numerous reasons. Purina Neuro food was suggested and I understand the MCTs are good, but the food is not the quality of what I give him now. He currently is on Natural Balance Lmtd Ingredient which is more natural than most food with no wheat. What can you recommend in terms of natural supplements without changing his food??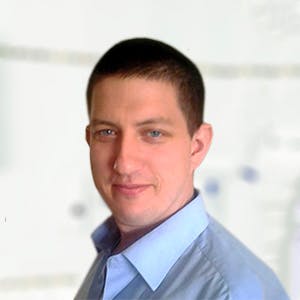 3320
Recommendations
Whilst I appreciate your concerns with food, grains and other ingredients are not as bad as pet owners believe and there are very very few dogs which actually have true issues from grains; plus it is important to focus on what is important for Pierre. There are no specific supplements which I can recommend which would balance this out since each patient is different and it is a balancing act sometimes to tweak everything to get the best result; but if you're looking for an holistic approach you should consult a Veterinarian certified in alternative therapies. Regards Dr Callum Turner DVM
Add a comment to Pierre's experience
Was this experience helpful?
Millie
Labrador Retriever
4 Years
0 found helpful
We have a 4 y/o lab named Millie. She started seizure about a month ago. We have had her to the vet, did blood and urine, everything was negative. We have since started doing homework but there is a plethora of info out there. We started her on a new diet Purina Pro neuro (designed for dogs who have seizures, we are giving her Milk Thistle and I have started making homemade treats. We have been giving her honey post idis, but she is ravenous!! We really would like to do a more homeopathic approach first before pharmaceutical. what do you think of CBD oil for dogs with seizure issues.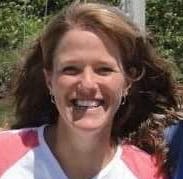 1611
Recommendations
I personally have not seen a dog with seizures respond to anything other than medical treatment, but there may be others who have had success. If her seizures are frequent or severe, it may be better to start her on medication, then try to wean her down if you decide to try alternate therapies. Since your veterinarian has seen her and knows her situation, you can also discuss this with them, as they may have had different experiences than I have. I hope that Millie is okay.
Add a comment to Millie's experience
Was this experience helpful?
Scamp
Border Collie
3 Years
0 found helpful
I have a male 3 year old border collie that has cluster seizures and is 3 different medications. He was having seizures every week and every few months will need emergency treatment to stop the clusters. He has gone 3 weeks after the introduction of phenobarb but had to have emergency treatment as he continued to cluster after insertion of diazepam. My question is will a homeopathic medication help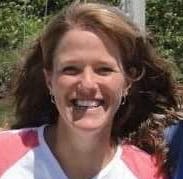 1611
Recommendations
Thank you for your email. Without knowing which medications Scamp is on, it is difficult for me to comment on what additional therapies might help. It seems unlikely, however, that a homeopathic medication will help where proven anti-seizures are not. It would be worthwhile discussing this with your veterinarian, as they are aware of Scamp's history and medications. I hope that he does well.
Add a comment to Scamp's experience
Was this experience helpful?
Bubbas
pugchi
20 Years
0 found helpful
i have a pug that is approx 20 yrs old he just started having siezures he has had 2 in as many weeks i am on SSI and don't have finances to take him to vet can you tell me if there is any programs that will help me i live in Sacramento,ca.arden/arcade area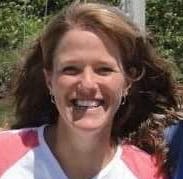 1611
Recommendations
Thank you for your email. Many clinics offer a 'free first exam' that you may be able to take advantage of to have Bubbas seen, to determine if there are any treatment options for him. If the seizures are short, a minute or two, and don't become more frequent or severe, he may not require treatment, but a veterinarian can examine him and determine whether he will or not. I hope that he is okay.
Add a comment to Bubbas's experience
Was this experience helpful?