What is Cystotomy?
A cystotomy in dogs is surgical procedure that involves creating an opening in the wall of the urinary bladder. This type of procedure is used to treat a number of canine conditions, but is also performed to diagnose a problem that other diagnostic tests did not reveal. A veterinarian may perform a cystotomy in a dog to collect a biopsy, conduct an exploratory, or to treat an identified problem such as a tumor, bladder stones and urethral obstructions. The total operation usually last approximately 45 minutes to an hour and the patient will be hospitalized for two to three days postoperatively.
Book First Walk Free!
Cystotomy Procedure in Dogs
Prior to conducting the cystotomy procedure, a general health assessment will be completed on the dog. Blood work, radiographs and an ultrasound are usually the primary pre-operative exams done on a dog with a condition of the bladder.
The patient will be placed in dorsal recumbency on the sterile surgical table and draped. The veterinary surgeon will be focusing on the ventral aspect of the bladder to better expose the trigone area.
An incision will be created, allowing the urinary bladder to be exteriorized for easy access to the vet. Stay sutures will be placed to hold the bladder outside the dog's body. To prevent the moist organ and surrounding tissues from drying out, laparotomy sponges will be moistened to be placed around the bladder. The bladder will then be aspirated to remove urine.
The surgeon will then pierce the canine bladder lumen on the ventral midline, using a suction device to remove any remaining waste fluids in the organ. The incision will then be continued across the midline using Metzenbaum scissors.
Once the surgical opening has been created, a scrubbed-in nurse will keep the bladder lumen open to allow the surgeon to remove the abnormality (polyps, tumors, urethral calculi, uroliths). If a biopsy or exploratory is in the treatment plan for this dog, the surgeon will also perform these test at this time.
The bladder is then sutured using a continuous stitch pattern through the serosa, muscularis, and submucosa. Once the vet surgeon is content with his/her stitching and positive the bladder will not leak, the abdomen wall will also be closed.
Efficacy of Cystotomy in Dogs
Cystotomy in dogs is a highly effective surgery for diagnosis, correcting and treating abnormalities within the urinary bladder. Like all surgical procedures, complications should be considered with this operation and discussed with a working veterinarian.
Cystotomy Recovery in Dogs
Following a cystotomy procedure, the dog will be hospitalized for a period of time for monitoring purposes and to continue the administration of fluids. The passing of blood clots through the urine is a common occurrence for canines who have undergone a cystotomy and the patient will not be allowed home until the clots have minimized. Pain will be controlled through the use of opioids directly following surgery, but at home, NSAIDs (non-steroidal anti-inflammatory drugs) should continue for 3-5 days. The patient should receive a higher than normal water intake at home to keep the dog hydrated and to routinely flush the bladder.
Cost of Cystotomy in Dogs
The estimated cost for a cystotomy in dogs is around $1,700. The total cost of the procedure includes the cost of medications, imaging and analysis of biopsied matter.
Dog Cystotomy Considerations
Complications following a cystotomy in dogs is rare, but the patient should be monitored for the following post-operative problems:
Dehiscence or suture line leakage
Infection
Persistent hematuria
Excessive stranguria
Obstructions
Impaired urinary output
Cystotomy Prevention in Dogs
Cystotomy in dogs is used to treat and diagnose a number of complications seen in canines. Some canine breeds are highly prone to developing bladder conditions, especially Dalmatian dogs with bladder stones. All Dalmatians are born without the ability to convert uric acid to allantoin acid, or urine. The high concentration of the acid within the bladder imbalances the pH levels between acid and basic, leading to calcified formations called urolithiasis (bladder stones).
Cystotomy Questions and Advice from Veterinary Professionals
Jimmy
Pug
3 Years
0 found helpful
Has Symptoms
Was not able to pee, blood in thick
My pug underwent stones consecutively 2 years since last year. I am worried, if he avain develops. My vet is suggesting cd diet by hills or sd diet and reneal off medicine. But jimmy doesnt drink much water. So is ithdiet n medication enough to prevent any stones in future and how can i induce jimmy to drink more water. Should i force feed with a droper.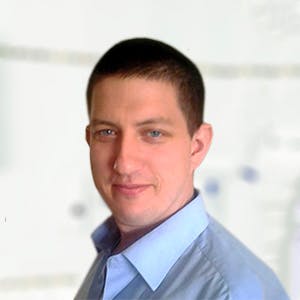 2143
Recommendations
Dietary management and the type of urinary stones Jimmy is prone to would determine the management options available; you should use a diet suggested by your Veterinarian and one way I find to help to keep a dog hydrated when water intake is low is to buy the Hills C/D food and mix in around 10% of water into the food to increase the water content, however you should make sure that you keep Jimmy's teeth cleaned if do this. There are also supplements for some types of urinary stones which may help with prevention, you should check the link below. Regards Dr Callum Turner DVM www.msdvetmanual.com/urinary-system/noninfectious-diseases-of-the-urinary-system-in-small-animals/urolithiasis-in-small-animals
Add a comment to Jimmy's experience
Was this experience helpful?
Zoee
Jack Russell Terrier
11 Years
1 found helpful
Has Symptoms
Blood In Urine, straining
As she was undergoing surgery the stone move intto her urethra from her bladder. Now I have to monitor her recovery at the same time monitor that the stone that the vet is expecting to pass through in her pee. Her urine flow has good amount followed by a lot of straining with blood. We waited for over a month to see if the stone will dissolve through diet but no avail. She went through all the pain & stress of the surgery but she's still not out of the woods. Any advice for worse case scenario steps if the stone wouldn't pass through as expected?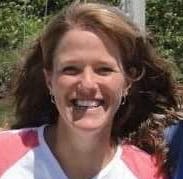 675
Recommendations
Thank you for your email. Your veterinarian should be able to flush the stone back into the bladder, under anesthesia, if it isn't passing. Female dogs are often able to pass larger stones, as their urethra widens at the end. She may need another surgery, or she may still pass it. Monitor her for signs of difficulty urinating, and keep in contact with your veterinarian about what is happening with her.
My boy had 1 surgery on 1-8 to try and remove stones, and on 1-9 had to have the cystotomy because he couldn't urinate. Needless to say it's been hell. He is shitzu and bischon,He is now got some type of bacterial infection, we are waiting on results of the culture. My question is should I keep him completely shaved on his surgery site, so his fur doesn't keep that area moist?
Thank you for your reply. Yes, 2 vets tried to flush back the stone from the uretra to the bladder but no avail. They don't want to overdo it because it will cause more harm into the urethra. First couple of day of post-op, she was peeing every 3 hours. Like I have mentioned, the initial flow was decent followed by lots and lost of straining with droplets of blood. We are no day 4, she seemed in high spirit, walking faster, the peeing decreases to 4-5 hours BUT still with blood towards the end & straining A LOT. She eats well, drinks (i'm giving her cocowater & tinkle tonic. Vet said I should be worried if the condition doesn't change in a week. Is there a Vet specializing in nephrology? I am frustrated because my dog went through the ordeal of surgery to get some relief but she still not out of the woods. Also, what's the difference in changing her food from prescription c/d to royal canin so? I honestly don't have any confidence with those brands. I am still giving her the c/d kibbles mixed with primal nuggets raw beef.
Add a comment to Zoee's experience
Was this experience helpful?
Sammy
Pomeranian
4 Years
0 found helpful
Hi, my dog has fairly stable addison's disease (stabilized using daily dosage of prednisone and shot of percorten every 25 days) and hypothyroidism (daily synthroid tablet). We recently found out that she has quite a few bladder stones, one being quite large. I know there are multiple options for getting rid of the stones, one being diet, but if possible I'd like to have them removed surgically to solve the issue faster and get the stones tested for future prevention. Would you recommend an addisonian dog get a cystotomy if they are closely monitored before, after, and throughout the procedure?

Thanks so much,
Rachel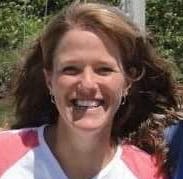 675
Recommendations
Thank you for your email. Whether bladder stones dissolve on their own or not depends on the type of stone - most stones actually do need surgical removal, and won't dissolve with a change in diet. It would be best for Sammy to have the stones surgically removed and analyzed. It is important that she is closely monitored throughout the procedure, as it always is for anesthesia, but her medical conditions should not make it so that she can't have the surgery. I hope that everything goes well for her!
Add a comment to Sammy's experience
Was this experience helpful?
rocky
Bichon Frise
9.years
0 found helpful
Has Symptoms
xray findings confirming multiple bladder stones
Hi, my 9 year old bichon needs a cystotomy to remove oxalate bladder stones; medically he has stable tracheomalacia since birth but he is otherwise healthy and vigorous; our vet has been treating our animals for over 29 years but, he wants to do the procedure in his office with minimal facilities for emergencies and limited overnight care though he is exceedingly competent and experienced - he says that dog should be fine and go home evening of surgery
my question: do i go with my vet or have the procedure done at a full-service vet hospital

Thank you,
Dr. Joseph Terrasi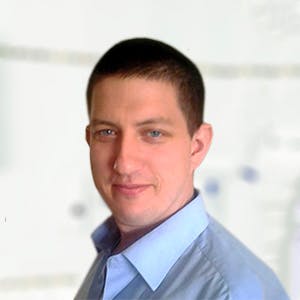 2143
Recommendations
If you have any concerns about the facilities at your Veterinarian's practice, you should voice them with your Veterinarian or arrange surgery at a different practice; your Veterinarian will be confident about their ability and will know Rocky's current state of health. A decision to operate or not is at the discretion of the Veterinarian performing the surgery; I haven't examined Rocky so I cannot really comment on suitability for surgery. If you are in doubt, have the surgery performed at a larger hospital if it will give you a better peace of mind. Regards Dr Callum Turner DVM
Add a comment to rocky's experience
Was this experience helpful?