What is Cystotomy?
A cystotomy in dogs is surgical procedure that involves creating an opening in the wall of the urinary bladder. This type of procedure is used to treat a number of canine conditions, but is also performed to diagnose a problem that other diagnostic tests did not reveal. A veterinarian may perform a cystotomy in a dog to collect a biopsy, conduct an exploratory, or to treat an identified problem such as a tumor, bladder stones and urethral obstructions. The total operation usually last approximately 45 minutes to an hour and the patient will be hospitalized for two to three days postoperatively.
Cystotomy Procedure in Dogs
Prior to conducting the cystotomy procedure, a general health assessment will be completed on the dog. Blood work, radiographs and an ultrasound are usually the primary pre-operative exams done on a dog with a condition of the bladder.
The patient will be placed in dorsal recumbency on the sterile surgical table and draped. The veterinary surgeon will be focusing on the ventral aspect of the bladder to better expose the trigone area.
An incision will be created, allowing the urinary bladder to be exteriorized for easy access to the vet. Stay sutures will be placed to hold the bladder outside the dog's body. To prevent the moist organ and surrounding tissues from drying out, laparotomy sponges will be moistened to be placed around the bladder. The bladder will then be aspirated to remove urine.
The surgeon will then pierce the canine bladder lumen on the ventral midline, using a suction device to remove any remaining waste fluids in the organ. The incision will then be continued across the midline using Metzenbaum scissors.
Once the surgical opening has been created, a scrubbed-in nurse will keep the bladder lumen open to allow the surgeon to remove the abnormality (polyps, tumors, urethral calculi, uroliths). If a biopsy or exploratory is in the treatment plan for this dog, the surgeon will also perform these test at this time.
The bladder is then sutured using a continuous stitch pattern through the serosa, muscularis, and submucosa. Once the vet surgeon is content with his/her stitching and positive the bladder will not leak, the abdomen wall will also be closed.
Efficacy of Cystotomy in Dogs
Cystotomy in dogs is a highly effective surgery for diagnosis, correcting and treating abnormalities within the urinary bladder. Like all surgical procedures, complications should be considered with this operation and discussed with a working veterinarian.
Cystotomy Recovery in Dogs
Following a cystotomy procedure, the dog will be hospitalized for a period of time for monitoring purposes and to continue the administration of fluids. The passing of blood clots through the urine is a common occurrence for canines who have undergone a cystotomy and the patient will not be allowed home until the clots have minimized. Pain will be controlled through the use of opioids directly following surgery, but at home, NSAIDs (non-steroidal anti-inflammatory drugs) should continue for 3-5 days. The patient should receive a higher than normal water intake at home to keep the dog hydrated and to routinely flush the bladder.
Cost of Cystotomy in Dogs
The estimated cost for a cystotomy in dogs is around $1,700. The total cost of the procedure includes the cost of medications, imaging and analysis of biopsied matter.
Dog Cystotomy Considerations
Complications following a cystotomy in dogs is rare, but the patient should be monitored for the following post-operative problems:
Dehiscence or suture line leakage
Infection
Persistent hematuria
Excessive stranguria
Obstructions
Impaired urinary output
Cystotomy Prevention in Dogs
Cystotomy in dogs is used to treat and diagnose a number of complications seen in canines. Some canine breeds are highly prone to developing bladder conditions, especially Dalmatian dogs with bladder stones. All Dalmatians are born without the ability to convert uric acid to allantoin acid, or urine. The high concentration of the acid within the bladder imbalances the pH levels between acid and basic, leading to calcified formations called urolithiasis (bladder stones).
Cystotomy Questions and Advice from Veterinary Professionals
Scooter
Shih Tzu
11 Years
0 found helpful
My 11 yr old had the surgery last week to remove 2 stones and was put on a diet that helps prevent future stones. He was in pain as expected but then steadily improved and was even a bit "too" active and tried to keep him from hurting the incision. He had no accidents. Then last night, almost a week later he is having accidents in the house with large volume of urine and leaking urine. He had no accidents prior to last night. Is this normal?
If my dog is acting normal and peeing normal, should I put him through this surgery? He is 13 1/2 years old.
My dog had a cystotomy this past Friday and all of a sudden
today is suffering incontinence. I took him into the vet's today and her suggestion was to cut back on his prednisolone since that can cause an increase in thirst and frequent urination. We're going to try that for a few days and see if that helps!
Would love to know what the vet said! My dog had the same issue. No problems after cystotomy but a week after leaking and leaving puddles of urine. What's going on? Please advise.
I'm having the same issue.. puddles of urine... so I used a doggie wrap between walks... I need an answer!
My dog had the cystotomy done a week ago and she is having accidents regularly why is this?
Any answers here having same issue
Did you ever get an answer? My dog had s similar situation.
Add a comment to Scooter's experience
Was this experience helpful?
Luther
Doberman Pinscher
4 Years
-2 found helpful
Our 4 1/2 year old Doberman, Luther, had some blood in his urine so we took him in for a check-up. The vet did a physical exam, a prostate check, and a urinalysis. He was mis-diagnosed him with a bladder infection, but the vet did acknowledge at the time that it could be something worse... but said it was best to treat the most likely cause first. After two weeks of antibiotics, we returned and there was no improvement and, I'm fact, he had worsened significantly with his urinary output slowing to a minimum. At this time, they did an x-ray and discovered he had a large number of stones in his bladder and urethra. He was going to need surgery, else the stones would eventually block his urethra complexly and urine would back up into his kidneys, causing organ failure. The surgical bill was quoted at just under $1100, including the anesthesia, follow up sucher removal, and lab work to diagnose the TYPE of stones so that we could alter his diet after. We had already spent $700 prior to the surgery for diagnosis.
We scheduled the surgery for the next available day, which was 4 days away. We were told that if he stopped urinating completely, we would need to take him to the Emergency Vet or he would go into the afformentioned organ failure within hours. I was terrified of the vet bills, but we decided to try the surgery once to see if it resolves the issue.
We checked him in for the surgery at 7:45AM and the procedure took about 2 hours, removing over 35 stones from his bladder and 6 from his urethra. He was sent home the same day at 4:30PM with orders for antibiotics, NSAID's, and a sedative to help keep him from being overactive.
The sedatives didn't help a lot. They did make the dog very loopy, but they did NOT make him any less likely to want to move around. We have continued to administer them as prescribed because at the very least, he's easier to slow down (which can be tough with a 75 lb dog).
His wound has been leaking clear/red-tinged fluid since we brought him home. It has been 8 days now. I have contacted the vet and keep being told this is normal. There is enough fluid that we have to clear the floor each time we walk him outside to relieve himself because he is dripping all the way to the door... when he got up this morning, he was leaking dark-red and I had to shampoo the carpets... there is always significantly more fluid when his bladder is full.
I finally called the vet's office (again) today and insisted we bring him in. They agreed to see him and stated that he probably just needs a strong antibiotic. My great fear is that the suchers in his bladder did not completely hold and urine is slowly leaking into his abdomen (explaining the fluid), which will eventually cause sepsis.

We did have the stones alalyzed and they're made of Cycstine, which is caused by a genetic disorder. His urine is entirely too acidic. Sadly, we cannot afford the prescription diet for him, so I have been making his food myself, feeding him only low-Cystine foods, limiting his protein (as instructed), and monitoring his urine pH using urine/saliva test strips. The most difficult part is that he will not drink extra water like he is supposed to... we bought a doggie water fountain (which we loved at our dog sitter's house) and short of adding additional water to his food (which we have been doing), we have no way to get him to drink more.

So far this has been a frustrating and scary time for us as pet-parents. So many unknowns, so much out of our control.
I need to know why my dog is having accidents on a regular basis no blood just lots of pee
My dog went through bladder surgery also, he had cystine crystals in his bladder and one stuck in his penis. He was not able to go home right after because every time he got excited he would bleed. The doctor said this is normal. It's been 3 weeks since and everytime he gets excited it's a blood bath on the floor. I'm very concerned because this surgery supposedly is a common surgery and dogs should recover within 2 weeks. Has anyone else happened this to their dog?
Im sorry to hear that, my little guy just had surgery on Saturday evening to remove some stones as well... His urine seems very bloody which we were told was normal...he has a normal appetite but today not wanting to drink much and Im afraid of the same thing...surtures bursting internally.
Add a comment to Luther's experience
Was this experience helpful?
Alfie
schnauzer
3 Years
0 found helpful
I noticed blood in Alfie's urine once before and he was diagnosed with a urinary tract infection. We got some antibiotics and then he was back to normal. One year later we noticed it again and the vet recommended an X-Ray. I rescued Alfie September 2017 so I didn't know his medical background or even his age. He just had surgery on 02/04/2019 and he is slowly recovering. Today I am still noticing blood clots and blood in his urine. He has his check up on 02/14/2019 and then returning the following week to remove his sutures.
Add a comment to Alfie's experience
Was this experience helpful?
Tank
Dogo Argentino
4 Years
-1 found helpful
My dog had bladder stones removed from his bladder and urethra. He urinated normally the first few days, but it's now been about a week and he is only dripping pee and and if he does have a stream, it's a very thin stream. What could it be?
Add a comment to Tank's experience
Was this experience helpful?
Atticus
Dachshund
3 Years
-1 found helpful
Has Symptoms
Blood In Urine, frequent urination
Our 3.5 yrs old mini male Dachshund had bladder stones removed Thursday. It's been 4 days, and I still see substantial amounts of blood in his urine. He also tries to urinate frequently as if he has a UTI which end up just drops of blood after four pushes. How long is a reasonable time to wait before taking him to emergency? Is there anything the vet can do to check that internally things are fine?
Add a comment to Atticus's experience
Was this experience helpful?
Hachi
Shih Tzu
4 Years
-1 found helpful
My dog undergo a cystotomy about 1 1/2 months ago. Everything went normal except that lately we noticed small blood clots in her urine. Is this normal even months after surgery?

However, her appetite is still normal and doesn't show any other symptoms like lethargy.
Add a comment to Hachi's experience
Was this experience helpful?
Cee Cee
Maltese
13 Years
0 found helpful
My 13 year old Maltese is scheduled for a cystotomy in 2 days..X ray showed one stone in bladder. No blood in urine and she doesn't seem to be in pain. She has a heart murmur and a collapsed trachea. Very concerned about going through with this surgery.Is it necessary at this time or can we try another less evasive way to go.Thanks
Add a comment to Cee Cee's experience
Was this experience helpful?
Molly
Westiepoo
12 Years
-1 found helpful
Hello,

My 12 year old westie poodle mix had an extensive 4 hour bladder surgery to remove 10 calcium oxalate stones from her bladder and urethra about 3 and a half weeks ago. She is eating fine and getting her energy back, but she is still constantly peeing and straining to pee when outside (squatting to pee every few steps). Inside, she is leaking pee and the odour is quite potent - I have diapers on her now. She's been on antibiotics for 10 days as there was suspicion that she had a UTI and is continuing to take anti-inflammatories. I trust my vet, I'm just hoping for a second opinion. Is it likely that she is still inflamed and healing which is why she is still having issues? Or could there be new stones forming? Or some other issue? Could this be the new normal for her? She's never had an issue with stones in the past so seems like she's just having a longer time healing. That's what I'm hoping!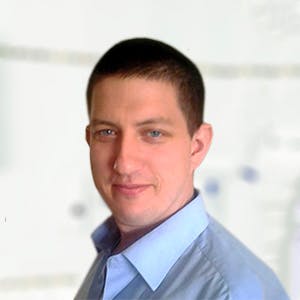 3320
Recommendations
It is difficult to say whether the urinary issues are caused by infection, formation of new stones, inflammation or another cause; a urinalysis would show if there was another infection or not as well as if there were any crystals in the urine. If there is no improvement on the current course of treatment you should think about having urinalysis done and possibly an x-ray or ultrasound to be on the safe side. Regards Dr Callum Turner DVM
Add a comment to Molly's experience
Was this experience helpful?
Jimmy
Pug
3 Years
0 found helpful
Has Symptoms
Was not able to pee, blood in thick
My pug underwent stones consecutively 2 years since last year. I am worried, if he avain develops. My vet is suggesting cd diet by hills or sd diet and reneal off medicine. But jimmy doesnt drink much water. So is ithdiet n medication enough to prevent any stones in future and how can i induce jimmy to drink more water. Should i force feed with a droper.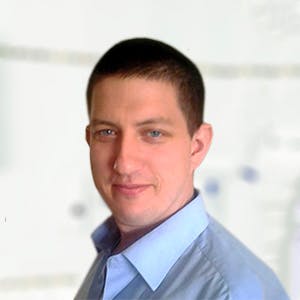 3320
Recommendations
Dietary management and the type of urinary stones Jimmy is prone to would determine the management options available; you should use a diet suggested by your Veterinarian and one way I find to help to keep a dog hydrated when water intake is low is to buy the Hills C/D food and mix in around 10% of water into the food to increase the water content, however you should make sure that you keep Jimmy's teeth cleaned if do this. There are also supplements for some types of urinary stones which may help with prevention, you should check the link below. Regards Dr Callum Turner DVM www.msdvetmanual.com/urinary-system/noninfectious-diseases-of-the-urinary-system-in-small-animals/urolithiasis-in-small-animals
Add a comment to Jimmy's experience
Was this experience helpful?
Bella
Miniature Schnauzer
7 Years
1 found helpful
My dog was diagnosed with bladder stones last week (Thursday), her symptoms were vomiting, no energy, not eating or drinking, not pooping, and lastly her new symptoms were blood in her urine. The vet did some X-rays on Thursday and it clearly showed some stones in her bladder and they said that surgery was the treatment option for her. They gave her fluids (because she was dehydrated), an anti nausea and vomiting shot, and an antibiotic shot, and sent her home. By Friday she was better, she was eating again, going to the bathroom normally, and was acting a little more energetic. By Saturday she starting vomiting again and not eating or drinking, and I could see her energy was low again. I decided that I was going to call first thing in the morning and schedule her surgery. Sunday came, and I checked her diaper (she has to wear diapers because she had an FCE 6 months ago) and I saw a stone. She kept passing stones all throughout Sunday and Monday. I called the vets on Monday morning and scheduled her cystotomy for Tuesday morning. I collected a total of 4 stones and took them to the vet on Tuesday morning. The vet tech who attended me was unbelief that they were stones and said that they "look like cereal" and and just ignored it. My dog got the surgery, and guess what? They said that they didn't find any stones!!!! So they just cleaned her up and closer her. I'm currently very upset with the vet, and I'm clueless on what to do.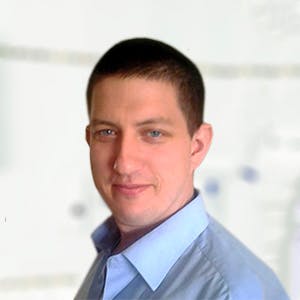 3320
Recommendations
Thankfully there were no stones in the bladder and it seems that she may have passed them, however without seeing the stones which you took to the Veterinarian I cannot say if they were stones or not; however I probably would have done another x-ray to see if there were any stones in the urethra or bladder before surgery. Regards Dr Callum Turner DVM
Add a comment to Bella's experience
Was this experience helpful?
rocky
Bichon Frise
9.years
0 found helpful
Has Symptoms
xray findings confirming multiple bladder stones
Hi, my 9 year old bichon needs a cystotomy to remove oxalate bladder stones; medically he has stable tracheomalacia since birth but he is otherwise healthy and vigorous; our vet has been treating our animals for over 29 years but, he wants to do the procedure in his office with minimal facilities for emergencies and limited overnight care though he is exceedingly competent and experienced - he says that dog should be fine and go home evening of surgery
my question: do i go with my vet or have the procedure done at a full-service vet hospital

Thank you,
Dr. Joseph Terrasi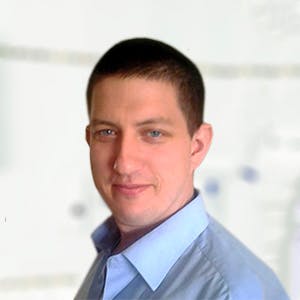 3320
Recommendations
If you have any concerns about the facilities at your Veterinarian's practice, you should voice them with your Veterinarian or arrange surgery at a different practice; your Veterinarian will be confident about their ability and will know Rocky's current state of health. A decision to operate or not is at the discretion of the Veterinarian performing the surgery; I haven't examined Rocky so I cannot really comment on suitability for surgery. If you are in doubt, have the surgery performed at a larger hospital if it will give you a better peace of mind. Regards Dr Callum Turner DVM
Add a comment to rocky's experience
Was this experience helpful?
Blade
Bichon Frise
9 Years
0 found helpful
My 9 year old Bichon just under went a cystotomy on Tuesday. He was on IV fluids at the vet until Wednesday when we picked him up. It is Friday evening and he still does not have an appetite. He is drinking plenty and going pee on his own-dripping more today than prior-any tips on getting food into him? He licks the food a little then sticks his nose up at it. He is on oral medication: Rimadyl for pain and enrofloxacin antibiotic and one in the refrigerator is gabapentin oral liquid.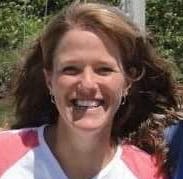 Dr. Michele King, DVM
Dr. Michele King DVM
1611
Recommendations
It isn't uncommon for dogs to take a little while to start to eat again after surgery, but 4 days is quite a while, I agree. It might help in the short term to feed him some boiled chicken and rice, as that is a bland mixture but dogs tend to enjoy it very much. That may help get his appetite back so that he is eating again.
Thank you for the response. Unfortunately, he passed away. The vet is doing necropsy to see what went wrong. We have lots of unanswered questions...
Add a comment to Blade's experience
Was this experience helpful?
Domino
toy poodle
10 Years
1 found helpful
Good evening, my dog has had this surgery before because he had stones in him.. my memory isn't the best but I believe the vet said that the stone was too large to pass through his urinarie track... he's having the same symptoms again & im wondering if it's the same thing. Should I take him to the vet again or should I let it pass naturally? The symptoms are: doesn't want to talk much, wants to lay down all day, loses balance a bit and occasional cries.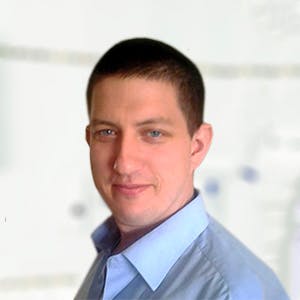 3320
Recommendations
You should visit your Veterinarian again to confirm that the symptoms are caused by the same condition (urinary stones), once it has been confirmed your Veterinarian will be able to give you an indication of whether surgery is required or if it is possible for Domino to pass the stone himself. Regards Dr Callum Turner DVM
I need done in San Antonio for my Schnauzer your average price is about 1/2 of what they wanted yesterday

Do you a vet network or suggestion in my area
Add a comment to Domino's experience
Was this experience helpful?
Jeremy
Dachshund
8 Years
1 found helpful
Hello my dog (approx 8yo) male dachshund mix just got a cystotomy for bladder stones. He's always had alkaline urine and struvite crystals (with no infection), and now "many" stones were discovered on ultrasound. I just visited my dog 24 hours post op at the hospital and he was completely incontinent leaking urine constantly. Is this normal and how long should I expect this to last when I take him home? The vet on his case today was extremely rude and wouldn't answer any questions.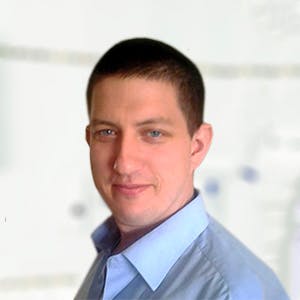 3320
Recommendations
Urinary incontinence may occur after cystotomy and may be temporary or in some cases may be permanent; however give it time and monitor for improvement. Speak with the Veterinarian (if you can) next time and see what they say about the surgery. Regards Dr Callum Turner DVM
Add a comment to Jeremy's experience
Was this experience helpful?
Bella
Yorkie
1 Year
-1 found helpful
My dog is having a cystotomy on Thursday. She is a one year old yorkie. She will be staying the night at the vet. I'm worried because there will no one there to monitor overnight Should I be concerned over this?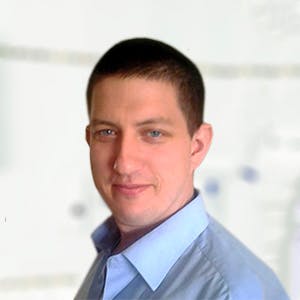 3320
Recommendations
Some clinics have a 24 hour presence on site whilst others don't, the surgery in a one year old Yorkie shouldn't have any complications as it is normally straightforward. If you have concerns, you should raise them with your Veterinarian prior to surgery. Regards Dr Callum Turner DVM
Add a comment to Bella's experience
Was this experience helpful?
Blackie
chihuahua mix
5 Years
-1 found helpful
Has Symptoms
Bloody Urine, bladder stone
Hi Doctor! My 10 lb, 5 y/o chihuahua mix is scheduled for a cystotomy next week. I would like to get his teeth clean and neuter him while his already under anesthesia, but it worries me that it might be too much at once, or do you think I should go for it?

Overall, he's healthy. Two years ago he was positive for heartworms, but was successfully treated.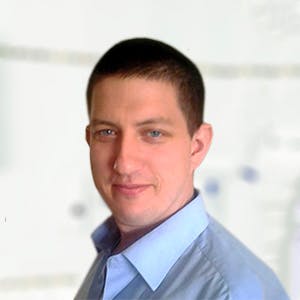 3320
Recommendations
The decision to do all the procedures at once has its pros and cons, I would be in favour in getting all procedures done in one anaesthetic cycle instead in two or three separate procedures; however your Veterinarian is the one who would decide if this is a suitable choice for Blackie or not based on the pre anaesthetic examination. Regards Dr Callum Turner DVM
Add a comment to Blackie's experience
Was this experience helpful?
Belladonna
Mix
14 Years
0 found helpful
My 14 year old large mixed breed has been having UTIs for the last year and a half. In December 2016, she had x-rays, and an ultrasound that revealed no masses or stones. She went from late August 2017 to late January 2018 without an infection. She was on antibiotics for 10 weeks (4 weeks after the UA was all clear.) A week later, a different infection emerged. My vet thinks she needs to go for a cystotomy. Is there anyway they can do this without knocking her out? She faints occasionally due to a heart condition. There are no crystals or blood in the uas.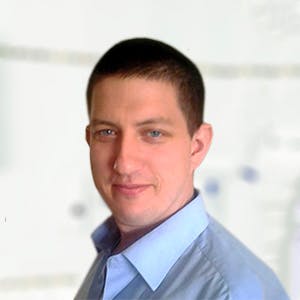 3320
Recommendations
A cystotomy is a procedure where the abdominal cavity is opened surgically and the urinary bladder is cut open to view the inside; this is not a procedure to do in a conscious animal regardless of heart conditions etc… However, I'm not sure of the rationale behind a cystotomy if no masses or stones have been detected on ultrasound or x-ray. Regards Dr Callum Turner DVM
Add a comment to Belladonna's experience
Was this experience helpful?
George
Yorkshire Terrier
9 Years
2 found helpful
My nine-year old Yorkshire Terrier had a cystotomy to remove stones a few days ago. I am concerned that he has been quite swollen and red surrounding (maybe bruising) the surgical site, although it does not appear infected at the incision. He was prescribed antibiotics and a pain med, however, it does not appear any NSAIDS. He has been struggling to eliminate waste, dribbles urine and ribbon-like stools. My question is whether this is cause to visit the vet right away? Or is this just the process of healing?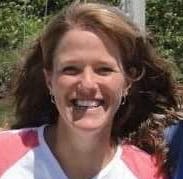 Dr. Michele King, DVM
Dr. Michele King DVM
1611
Recommendations
A surgery like that can require frequent follow ups to make sure that everything is healing well. Without seeing him, I'm not sure if George's incision is okay, and healing normally, or if he is having problems. If he is passing urine generally, it probably isn't an emergency, but it would be a good idea to have him seen by your veterinarian as soon as possible to have the incision site checked and make sure that everything is okay. I hope that all goes well for him!
Add a comment to George's experience
Was this experience helpful?
Hunter
West Highland White Terrier
3 Years
1 found helpful
last monday 9/4/2018 my 3yo west highland terrier Male in tact underwent and Cystotomy for confirmed struvite urethral obstruction. first the vet attempted to retropulse the urethral obstruction and confirmed this was successful but wanted to monitor for the next few hours 2 hours later my dog was unable to pass urine again so they decided on the Cystotomy .. after the surgery at 8pm i was called to collect my dog and to take him to Emergency Animal hospital and advised that he still had not been able to urinate and was experiencing severe urethral spasms they must insert an indwelling catheter.. from the Emergency hospital flow chart, i can see he was placed on 5ml/kg/hr IVFT but the emergency hospital did not insert the indwelling catheter .. i calculated approximately 600mls fluid 12h post op without urin flow. the next morning the referring vet told me to bring the dog back to their practice as the cost would be significantly cheaper, i explained they had not placed the indwelling catheter, they said they could do it there.. i noticed when i picked him up the urge for him to pee was there but he couldn't actuate the flow.. at this point his tummy seamed very full and obviously distressed. from the notes the vet scanned the bladder and noted the following -Bladder very firm and large. U/S
performed bladder 6.8cmx3.8cm, change in the bladder wall likely
cystotomy site with haematoma formation, no obvious sediment or
stones seen. No free fluid seen on U/SNeed to place urinary catheter today. Atempted to pass foley
catheter but unable to feed into bladder as so flexible and no stylette
or feeding wire. Passed rigid catheter & emptied bladder. Cather
passed quite easily, no evidence of gritty or granular material feels
like more spasmodic obstruction. Couldn't feel any small stones
being dislodged by passing catheter. Approx 30ml of dark
haematuric urine removed from bladder. Distilled & removed sterile
saline into bladder, bladder flushing until urine dilutely haematuric.
Removed rigid cather but still unable to pass flexible foley. Lateral
abdominal radiograph taken, no radiopaque stones visible in bladder
or urethara.
DM - re-placed rigid dog catheter and sutured in place with finger
trap suture to ventral abdominal wall.
From this point things get questionable- The referring vet rang me to say they passed the indwelling and the urine was closing nicely- 2 hours later they rang me and said one of the nurses would take him to the emergency hospital again because it would be safer.. i then called the emergency hospital and they said hunter arrived without and indwelling cath.. i called the Referring vet back to ask about the dog and she assumed i was from the emergency hospital staff and begin to explain they did not have the correct catheter so we used the rigid dog catheter and a long tube with a syringe and you guys would fix it.. Emergency Hospital initial Observations of Hunter(the dog)Penis is very inflamed and painful 6am 11/4/18 32h post op- bladder size on u/s 5cmx4cm (was 4cm x 3cm 4-5h prior) still straining to pee and penis is very inflamed, not passed urine overnight but small bladder still-noticed straining in cage attempted to pass foley catheter-would not pass- passed a buster catheter able to pass but with difficulty- Large amounts of foetid dark brown urine retrieved with chunks of fibrin, no uroliths or obvious christals noted prepared to re pass foley catheter but unable to proceed due to other emergency- then his bloods showed he was becoming AZOTAEMIC- PLAN- Place indwelling catheter to monitor ins and outs -Stop Meloxicam-- Placed 6f 55cm foley catheter(please note RV used 4f catheter for retropulse on day of surgery.)143mls of dark brown seemingly concentrated urine was voided- Mild azotaemia CREA 175 UREA 15.2 Mild hpoproteinaemia and hypoalbuminaemia but don't think significant at this stage as not eaten much post surgery- then he gained 800g in the next 24h in water im guessing.. but the whole time he has been unable to pee.. got fed up as i could see he was deteriorating .. i took him home on the friday following his operation with an indwelling catheter and a bag attached to him and i only gave him his antibiotics and 1/2 diazepam the next day sat his urine output was enough and it was clear of blood ect the next day am sun i woke up and the catheter was in i went to make a coffee and came back and he had removed the catheter .. before i freaked out i took him for a walk and slowly but surely he managed to pee on his own .... I feel in the early post days they destroyed his urethral smooth muscle and urethral bladder junction causing mass inflammation and trauma secondary to multiple catheterisation.. the RV said to me today it seems that i have been unlucky- how is luck even a part of veterinary science, she also said perhaps if the correct foley was used/available in her clinic the outcome may have been different but the owner doesn't like to stock them as they are expensive.. i just want to know were i stand and if anything extremely obvious stands out as being procedural error.. i have all the medical notes and pharmacology.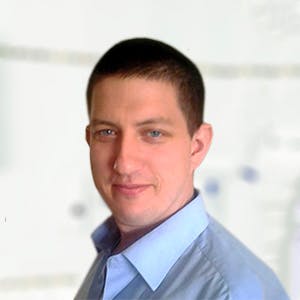 3320
Recommendations
From your question, you've put the date in dd/mm/yyyy format so I am guessing that you are not in North America but I don't know which country you are in (things are different from country to country or even region to region); however each country, state or territory has a veterinary licensing board, council or college (i.e: Royal College of Veterinary Surgeons in the UK, Veterinary Council of Ireland etc... not a veterinary school) which should be contacted if you believe that treatment wasn't given correctly, you were given misinformation or the life of your pet was endangered through negligence. Regards Dr Callum Turner DVM
Also i wanted to thank you for the local authority and regulative body information.. i think there is a fine line sometimes between overpresumtous owners and the reality of what sittuations the vetinarians face and the decisions they need to make.. i think overall in my case the main weakness was demonstrated in the hand over to the overnight/emergency care team.. consider this, your vet performs the operation later in the afternoon around 4 pm .. they close at 8pm but for unkown reasons the dog still cannot urinate.. Enter emegency overnight care and handover.. my question to you Dr. Callum Turner, if this animal was now in your care, all bloods etc were within normal range and you had no obvious reason to suspect physical obstruction, would you asume that any minute this dog is going to pee and place him on IV fluids 5ml/kg/hr and study him over the next 12 hours? i understand there is a strong desire to allow for natural expulsion, at what point past surgery would you say we need to look at indwelling and more permanent style catheterisation?and what difficulties would result in so many failed attemps at indwelling catheter post cystotomy.
Dr Callum, i am in australia. The only reason i contacted your site is because the knowledge and resources available seemed genuine and i was impressed with your knowledge in particular.. i m trying to establish if there are significant things that were overlooked .. my healthy 3 yo has suffered and his life was significantly compromised i have endured 7 days of hell with a ransom style hospitalisation fee and after 7 days of no peeing and no answers i honestly felt as if i left him there any longer he would not have survived .. taking him home peeing thru a indwelling catheter was daunting trying to monitor his fluids and keep him hydrated was terrifying..Emergency hospitalisation with no end in sight nearly cost me my house.. I am not the first and i will not be the last to endure such hardship after cystotomy .. so im sorry Dr Callum that geographically my situation does not fit the north american profile, and i respect your comments regarding territorial procedural differences .. but my story and experience in Cystotomy are real, all be it in Australia. my dogs life was compromised and in context with forum.. Its ironic that most vets i have encounter practice veterinary science from the perspective that most dogs will be ok, so when a unique case like mine comes along a little greater care and attention is needed in the finer detail, sometimes fundamental principales of are overlooked because statistically most dogs will be ok.. yes "Most" will be ok, that doesnt mean "all" dogs will, and when things spiral out of control they get from bad to worse quicker than you could ever imagine and within the blink of eye your healthy loved one is in stage 2 renal failure ... That was my experience with AUSTRALIAN CYSTOTOMY. thanks for reading. good luck.
Add a comment to Hunter's experience
Was this experience helpful?
Randy
Red tick Beagle
5 Years
1 found helpful
My dog had cystotomy surgery and neutered 7 days ago. Today on the 7th day he started bleeding and passing blood clots. And he leaks urine all the time.( very strong odor) when will he stop bleeding and leaking urine?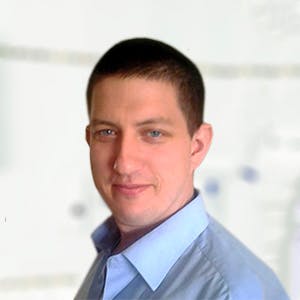 3320
Recommendations
Seven days is still early after surgery, however you should be seeing improvement day by day; if there has been no improvement over the past week you should speak with your Veterinarian and go for a follow up visit to be on the safe side to ensure that everything is healing like it should. Regards Dr Callum Turner DVM
Add a comment to Randy's experience
Was this experience helpful?
Petey
pit bull terrier
8 Years
0 found helpful
My 8 year old male pit bull is due for a cystotomy asap due to a pretty large stone in his bladder.the signs were the usual straining to urine,blood in the urine.upon X-rays we saw the stone.i would appreciate some info on this procedure and following,to prevent any further issues or complications. Thankyou.Also if anyone could provide some info on a great vet for these procedures at some type of reasonable price in the LOs angeles ca,area it would be much appreciated...thanks once again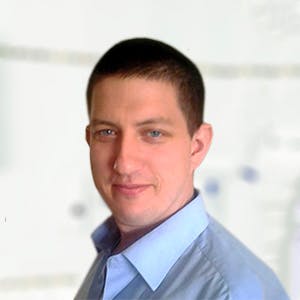 3320
Recommendations
There are different types of urinary stones based on their chemical composition, different types of urinary stones have different methods for prevention and management by either dietary management, supplements or a mix of both; check the link below for details of dissolution and prevention protocols for different types of urinary stones. As for the surgery itself, it is very straightforward and no more complicated than a spay; this is a surgery any licensed Veterinarian would be able to perform with ease. Regards Dr Callum Turner DVM www.msdvetmanual.com/urinary-system/noninfectious-diseases-of-the-urinary-system-in-small-animals/urolithiasis-in-small-animals www.acvs.org/small-animal/urinary-obstruction-dogs
Add a comment to Petey's experience
Was this experience helpful?
Zoee
Jack Russell Terrier
11 Years
1 found helpful
Has Symptoms
Blood In Urine, straining
As she was undergoing surgery the stone move intto her urethra from her bladder. Now I have to monitor her recovery at the same time monitor that the stone that the vet is expecting to pass through in her pee. Her urine flow has good amount followed by a lot of straining with blood. We waited for over a month to see if the stone will dissolve through diet but no avail. She went through all the pain & stress of the surgery but she's still not out of the woods. Any advice for worse case scenario steps if the stone wouldn't pass through as expected?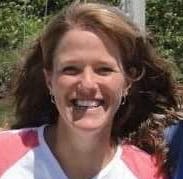 Dr. Michele King, DVM
Dr. Michele King DVM
1611
Recommendations
Thank you for your email. Your veterinarian should be able to flush the stone back into the bladder, under anesthesia, if it isn't passing. Female dogs are often able to pass larger stones, as their urethra widens at the end. She may need another surgery, or she may still pass it. Monitor her for signs of difficulty urinating, and keep in contact with your veterinarian about what is happening with her.
My boy had 1 surgery on 1-8 to try and remove stones, and on 1-9 had to have the cystotomy because he couldn't urinate. Needless to say it's been hell. He is shitzu and bischon,He is now got some type of bacterial infection, we are waiting on results of the culture. My question is should I keep him completely shaved on his surgery site, so his fur doesn't keep that area moist?
Thank you for your reply. Yes, 2 vets tried to flush back the stone from the uretra to the bladder but no avail. They don't want to overdo it because it will cause more harm into the urethra. First couple of day of post-op, she was peeing every 3 hours. Like I have mentioned, the initial flow was decent followed by lots and lost of straining with droplets of blood. We are no day 4, she seemed in high spirit, walking faster, the peeing decreases to 4-5 hours BUT still with blood towards the end & straining A LOT. She eats well, drinks (i'm giving her cocowater & tinkle tonic. Vet said I should be worried if the condition doesn't change in a week. Is there a Vet specializing in nephrology? I am frustrated because my dog went through the ordeal of surgery to get some relief but she still not out of the woods. Also, what's the difference in changing her food from prescription c/d to royal canin so? I honestly don't have any confidence with those brands. I am still giving her the c/d kibbles mixed with primal nuggets raw beef.
Add a comment to Zoee's experience
Was this experience helpful?
Sammy
Pomeranian
4 Years
0 found helpful
Hi, my dog has fairly stable addison's disease (stabilized using daily dosage of prednisone and shot of percorten every 25 days) and hypothyroidism (daily synthroid tablet). We recently found out that she has quite a few bladder stones, one being quite large. I know there are multiple options for getting rid of the stones, one being diet, but if possible I'd like to have them removed surgically to solve the issue faster and get the stones tested for future prevention. Would you recommend an addisonian dog get a cystotomy if they are closely monitored before, after, and throughout the procedure?

Thanks so much,
Rachel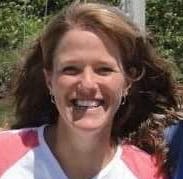 Dr. Michele King, DVM
Dr. Michele King DVM
1611
Recommendations
Thank you for your email. Whether bladder stones dissolve on their own or not depends on the type of stone - most stones actually do need surgical removal, and won't dissolve with a change in diet. It would be best for Sammy to have the stones surgically removed and analyzed. It is important that she is closely monitored throughout the procedure, as it always is for anesthesia, but her medical conditions should not make it so that she can't have the surgery. I hope that everything goes well for her!
Add a comment to Sammy's experience
Was this experience helpful?