Blood Transfusion in Dogs
Blood Transfusion in Dogs
Written By hannah hollinger
Published: 12/09/2016
Updated: 09/15/2021
Veterinary reviewed by Dr. Linda Simon, MVB MRCVS
What is Blood Transfusion?
A blood transfusion is a medical procedure used in dogs to treat symptoms of anemia caused by disease, surgery, toxicity, or trauma. The goal of blood transfusion is to treat symptoms caused by anemia by replacing red blood cells so that proper oxygenation of organs can occur. Blood transfusions are most often used in acute situations such as acute hemolysis or blood loss, but can also be used for chronic conditions such as immune mediated hemolytic anemia. Not all patients with anemia require a blood transfusion. Blood transfusions are administered by a veterinarian in the veterinary clinic. 
Blood Transfusion Procedure in Dogs
Before receiving a blood transfusion, your dog will be cross-matched with the donor blood to determine compatibility. This is especially important for those patients who received a blood transfusion more than three days prior and need another transfusion. Your dog may also have coagulation testing done to determine the need for a plasma transfer. Blood transfusion is typically done to stabilize a patient with symptoms of anemia. It may need to be repeated until the primary cause of anemia is managed. There is usually no need for anesthesia for a blood transfusion to be performed. 
After preliminary testing is done to ensure your dog is a match with the donor blood, an IV will be placed for the blood transfusion. If a catheter is already in place, a separate line will be added to ensure that only the blood product is traveling in the line. The transfusion could last from one to four hours. One hour for patients who are unstable and have life threatening signs of anemia and four hours for patients with mild to moderate symptoms of anemia, allowing for close observation in case of an adverse reaction.
Once the transfusion is done, your dog will be monitored for several hours to ensure that they are stable. Your veterinarian will check your dog's vital signs and perform blood tests to monitor the resolution of the anemia. Your dog will also be monitored for signs of an adverse reaction such as vomiting, increased respiratory effort, edema or hives.
Efficacy of Blood Transfusion in Dogs
Blood transfusion in dogs is effective in restoring blood cells lost to anemia and alleviating the symptoms caused by that blood loss. The effects of transfusion are not permanent and last only as long as red blood cells remain in the system. It is important to address the primary cause of the anemia in order to have a more permanent effect on health. Treatments related to blood transfusion include plasma transfusion and platelet transfusion. These additional transfusions are able to supplement other vital blood products such as clotting factors and platelets, however, they cannot be used on their own in place of a blood transfusion.
Blood Transfusion Recovery in Dogs
After a blood transfusion your dog will need to be monitored closely for several hours for signs of an adverse reaction. Adverse reactions can be acute or delayed in nature. Typically, adverse reactions only happen in dogs that have received multiple transfusions. There will be signs of improvement within the first 24 hours as the body accepts the transferred blood. Full healing will take place only after the underlying cause of the anemia is properly treated.
Cost of Blood Transfusion in Dogs
Units of blood for transfusion can cost $100 - $300 each. Total cost for the procedure depends on the amount of blood needed for the transfusion.  If several transfusions are needed during the course of a hospital stay, treatment could cost $1,000. However, in cases which a couple of units of blood are needed to replace blood loss during surgery treatment could cost $200. 
Worried about the cost of treating your pet's symptoms?
Pet Insurance covers the cost of many common pet health conditions. Prepare for the unexpected by getting a quote from top pet insurance providers.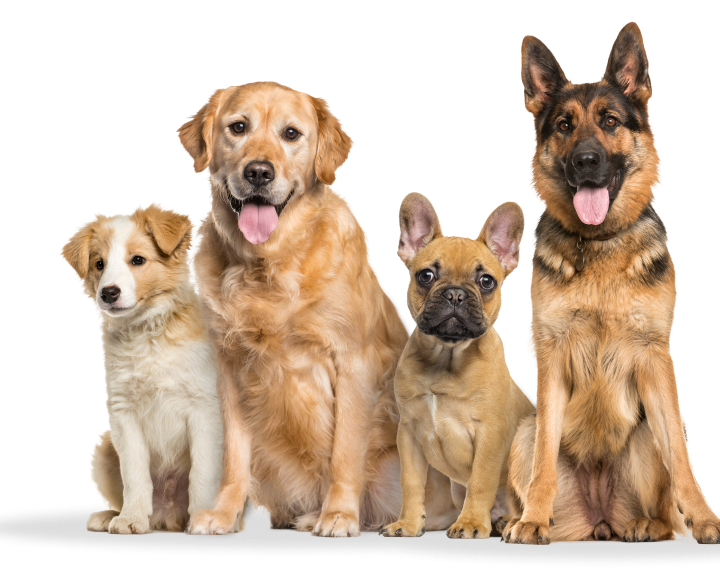 Dog Blood Transfusion Considerations
The most common risk associated with blood transfusion in dogs is the potential for an acute reaction. Your dog will be monitored after the transfusion to ensure that, should any reactions occur, they are managed immediately. Other risks associated with blood transfusion include sepsis from contaminated blood, and the spread of bloodborne diseases (parasitic and viral) from donor to recipient. These risks can be mitigated by testing all donor animals for viral, parasitic and bacterial diseases and examining any blood product before use for signs of contamination. Blood transfusion in dogs provides rapid, life-saving relief while the conditions that led to anemia are managed.
Blood Transfusion Prevention in Dogs
The conditions and situations that could lead to a blood transfusion are varied and some are more preventable than others. Immune conditions such as immune mediated anemia are unfortunately not preventable, but can be managed with medication once a diagnosis is made. Emergency situations resulting in great loss of blood and cancer that result in anemia are also difficult to prevent completely. While those causes of anemia are more unpredictable and difficult to prevent, there are several ways to prevent anemia due to other causes. 
Regular flea and tick prevention serves to prevent anemia caused by tick-borne diseases by ensuring that ticks do not have a chance to bite your dog. In addition to flea and tick prevention, keeping your dog free of internal parasites, such as intestinal worms, prevents anemia due to the blood loss from parasites. Ensuring that your dog does not have access to foods such as onions and garlic prevents anemia due to toxins. Similarly, keep your pet away from poisons such as rat bait and human medicine.
Blood Transfusion Questions and Advice from Veterinary Professionals
american pitbull
Tyson
8 Years
1 found this helpful
1 found this helpful
My pet has the following symptoms:
HI my dog Tyson a American pit bull got very cold let nite didn't want to go walking or neting he was brough tho the vets and had his spleen removed and it was cancerous he said he problem not gone to survive the nite got the call sis morning the Tyson is still alive and his only hope is a blood transfusion and my sisters dog is given it to him I'd say he lost most of his blood lst nite after the spleen burst and the surgery, Wat at his chances of survival??
Answered by Dr. Michele K. DVM
I don't have any way of knowing Tyson's chances for survival without knowing his lab values and physical condition. It seems that your veterinarian has his situation under control, and if his spleen was removed and the transfusion was successful, he may recover well. I hope that he does well.
Aug. 15, 2018
Was this question and answer helpful?
German Shepherd
Raassee
7 Years
2 found this helpful
2 found this helpful
My pet has the following symptoms:
Anemia, Continuous Vaginal Bleeding
My 7 year old german sheperd has pyometra and needs to undergo surgery today,but she is too anemic and the doctor says blood transfusion is a must in her case. I want to know if there is a possibility for the uterus removal surgery to work without blood transfusion, (incase i can't get a donor in time).
If the red blood cell count is too low, a transfusion must be made before surgery; I cannot say without knowing the severity of the anaemia whether she could tolerate surgery or not without a transfusion, but if your Veterinarian states that a transfusion is required before surgery then that is their judgement. Regards Dr Callum Turner DVM
July 31, 2018
Was this question and answer helpful?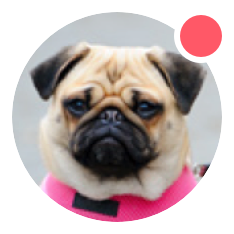 Need pet insurance?