What is Subcutaneous Fluid Administration?
Subcutaneous fluid administration for dogs is the act of injecting a solution of sterile fluids directly underneath the canine's skin. The medical term for underneath the skin is subcutaneous, with "sub" meaning underneath and "-cutaneous" referring to the skin. Subcutaneous fluid administration may be required for a number of circumstances in which the dog has inadequate body level fluids. The procedure is usually performed by a veterinarian, but some treatments have been performed by dog owners. Delivering subcutaneous fluids at home is not advised, as fluids overload or improper needle placement can result in fatality.
Book First Walk Free!
Subcutaneous Fluid Administration Procedure in Dogs
Subcutaneous fluid administration requires a fluid bag, fluid drip set, and needle. The amount of fluids to be administered to the dog are based on the dog's physical state, health, and past conditions. A review of the canine's medical history, a physical examination, urinalysis and blood analysis will likely take place before fluids administration begins.
The veterinarian or veterinary staff will begin by assembling the equipment, including the fluid bag and drip set.
The fluid bag and drip set will be removed from the sterile packaging.
The fluid line will be locked by rolling the lock gauge upward, preventing fluid from leaving the bag during assembly.
The protective cap will be removed from the bag of fluids and the fluid set will be pushed into the fluid bag's exit port.
The bulb located at the top of the drip set will be squeezed to allow fluids from the fluid bag to collect in this small, flexible cylinder. The bulb will be approximately ½ full with sterile fluids.
The protective cap at the end of the fluid set's tubing will be removed and the rolling lock will be opened. Fluid will be allowed to freely flow through the tubing, removing air from the fluid line.
Once all air bubbles are removed from the line, the fluid set will once again be closed and protective caps will be placed back on the line.
Once the fluids are assembled, the veterinarian or member of the staff will choose a location to administer the fluids underneath the dog's skin. Common locations for subcutaneous fluid administration include the level of the shoulder blades, just left or right of the midline, or at the level of the back legs. A roll of skin will be pinched and pulled upward, then the needle will be inserted into the skin. The doctor may choose to tape the needle into place or simply monitor the location after fluid administration begins.
After the needle is in place, the fluid line will be attached to the placed needle and the lock will be opened. The fluids are released from the bag at a drip rate per minute, delivered over a time of 10 to 15 minutes. The veterinarian will calculate this drip rate based on the dog's weight and hydration needs.
Efficacy of Subcutaneous Fluid Administration in Dogs
Subcutaneous fluid administration is highly effective in restoring hydration to the canine patient.
Subcutaneous Fluid Administration Recovery in Dogs
Subcutaneous fluid administration is prescribed to patients for a number of conditions and the recovery time, as well as how long fluids are needed, depend on the specific circumstance.
Cost of Subcutaneous Fluid Administration in Dogs
Subcutaneous fluid administration costs about $80 in most veterinary clinics, but emergency care providers may charge higher than the average vet.
Dog Subcutaneous Fluid Administration Considerations
Subcutaneous fluid administration for dogs should only be administered by a licensed veterinarian or member of the veterinary staff. This therapy is highly beneficial, but can affect the heart, lungs and kidneys if administer incorrectly. Older patients should be closely monitored during subcutaneous fluid administration, as older dogs are at a higher risk for adverse effects.
Subcutaneous Fluid Administration Prevention in Dogs
Dehydration is a common and easily preventable condition that is treated with subcutaneous fluid administration. Allowing a dog to drink freely and stay hydrated during warmer months of the year can easily prevent dehydration.
Subcutaneous Fluid Administration Questions and Advice from Veterinary Professionals
Ellie
Pit bull
4 Months
0 found helpful
How long should it take for the fluids to absorb into the body? She got hers done around 12pm today and she still has quite a bit of fluid still left in her shoulder area.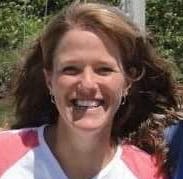 1375
Recommendations
Thank you for contacting us about Ellie today. Depending on the amount of fluid administered, it can take between 1 and 24 hours for the fluid to completely absorb. I can't say that I've ever seen a time when the fluid didn't absorb eventually. if you are still concerned tomorrow, please book a recheck with your veterinarian to make sure everything is okay.
Add a comment to Ellie's experience
Was this experience helpful?
Diesel
Boxer
10 Years
0 found helpful
Has Symptoms
Darting eyes head tilt off balance
Diesel was given sub q fluids for dehydration after being diaganosed with vestibular diesease due to a ruptured eat drum causing an inner ear infection. He was given the fluids around 5pm it is now 130 am and he still has not urinated. Is this cause for concern? The fluid "pockets" have since been absorbed or so it appears as they are no longer visible yet he still has not used the bathroom. I am growing more concerned but unsure as to whether it is a cause for concern or if that is normal and may take a while. The vet and her techs all said he should have to use the bathroom soon after getting the fluids. Please help!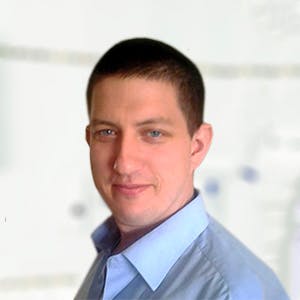 2950
Recommendations
Generally once fluids are given and absorbed, urination soon follows; however if he was very dehydrated and the fluids given were not enough to balance the fluid deficiency, then urination may not be so rapid. Keep an eye on Diesel, but if he hasn't urinated by morning you should return to your Veterinarian for an examination. Regards Dr Callum Turner DVM
Add a comment to Diesel's experience
Was this experience helpful?
Eddie
Miniature Pinscher
13 Years+
0 found helpful
My 13 yo MinPin was diagnosed with kidney disease 10 months ago, and the Vet recommended SC fluids about 4 months ago. We have to have the Vet administer, and she recommended 2x a week, "to get his numbers down". My question is, should we be seeing changes in energy level if we go to 1x a week, or is the effect not that noticeable? I ask because schedules sometimes don't leave time in a week to go to the Vet twice. Thanks, Steve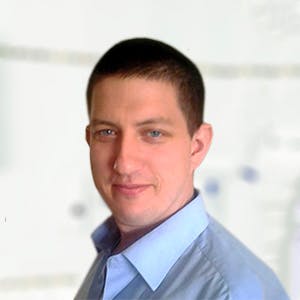 2950
Recommendations
It really depends on the severity of Eddie's kidney disease and his response to treatment, fluid therapy is an important aspect of care; the blood test values and Eddie's general condition will have an indication but each case is different and I cannot comment, you should discuss this with your Veterinarian to work with them on this. Regards Dr Callum Turner DVM
Add a comment to Eddie's experience
Was this experience helpful?
Charlie
Dachshund
16 Years
0 found helpful
MY dog has CHF,has been ok on meds for 2 yrs. Lately has been listless,anorexic, not drinking water. Blood tests show parasite neg. High kidney enzymes Etc. Today had 2nd day of fluid therapy subcutaneous. Both times,he has gotten worse hours after. Heart rate increased, can barely walk, almost non responsive. Last night coughing increased, heart was failing fast. Have him diuretic, hours laher he got better. Today, hours after fluids, he's getting bad again. Vet says he needs the fluids but this seems wrong bc he's getting worse after.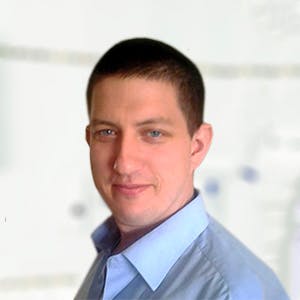 2950
Recommendations
The problem is that Charlie needs fluids for some physiological functions but the fluids are causing issues for other physiological functions, the body needs to keep hydrated but need to have increased renal clearance of urine; if Charlie doesn't get fluids he will become dehydrated, his blood will become more viscous causing the heart to work harder causing other issues, he also needs fluids if his kidney values are high. Regards Dr Callum Turner DVM
Add a comment to Charlie's experience
Was this experience helpful?
Eli
Mastiff
8 Years
0 found helpful
I had my dog on sub Q fluids for dehydration from apneumonia caused by his condition megaesophagus. aspiration is what caused it.
I was told I could inject the meds for the shots he needed into the IV port instead of poking him another 3 times but after I did that his condition worsened and he stopped breathing and died.
Could giving the meds that way killed him?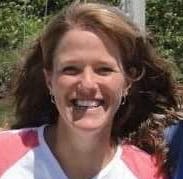 1375
Recommendations
I am sorry that that happened to Eli, that is very sad. Without knowing what medications were given, I don't have any way of knowing the effect, but if they were given subcutaneously through the line port vs subcutaneously into his skin, there should not have been any difference. He likely succumbed to his pneumonia, as that can be a very serious condition. I am sorry for your loss.
Add a comment to Eli's experience
Was this experience helpful?