What is Extreme Fear and Anxiety?
Excessive fear and anxiety is a common problem in dogs. Anxiety related disorders can take many forms. Separation anxiety associated with the dog being left alone is the most common; some experts estimate that about 14 % of dogs suffer from this disorder to some extent. Other common triggers for anxiety behaviors are loud noises, riding in the car, or any confined space. Excessive anxiety, especially toward a specific and inexplicable trigger, is called a phobia. Dogs can develop phobias in response to unlikely triggers like people with glasses, children, or even toasters. Excessive anxiety and phobias in relation to different people and strange situation are commonly the result of poor socialization at a young age. There are several specific windows in a dog's development when socialization is very important: between eight and fourteen weeks of age, when puppies first start to become shy of strangers, and between five and eight months, as they may develop fear and aggression toward unfamiliar groups of people. It is extremely important to expose dogs as much as possible to new situations and people in these time periods, always in a non-threatening way so that they feel comfortable and safe and don't develop irrational fear or anxiety triggers. Occasionally dogs can acquire unusual phobias later in life especially during a stressful or traumatic time period. Genetic factors can also play a part. Many dogs are predisposed to develop anxiety disorders based on their breed or temperament. Fearful behavior can quickly turn into aggression, so dogs with anxiety disorders make less good pets and can even be dangerous, especially around small children. Dogs that develop fear or anxiety can sometimes be reconditioned to reduce the behavior to a manageable level, however this requires more work than initial socialization when a puppy's age makes him predisposed to adjust and learn new information.
Fear is a normal response to some situations, but extreme fear or anxiety in dogs is a sign of behavior problems. Anxiety related behaviors can become aggressive quickly, so teaching your dog to avoid these responses can be a very important part of training.
Book First Walk Free!
Symptoms of Extreme Fear and Anxiety in Dogs
These are some of the signs that might indicate your dog is excessively fearful or anxious.
Pacing
Posturing with flattened ears and tail between the legs
Cowering and hiding
Hair raised on the back of the neck
Drooling
Trembling
Panting
Whining or whimpering
Yawning
Dilated pupils
Excessive grooming
Chronic barking
Chewing on objects such as furniture or shoes
Incontinence of bowels or urine
Growling
Snapping
Types
These are the most common types of anxiety in dogs.
Separation anxiety – occurs when the owner leaves or whenever the dog is left alone
Noise anxiety – loud noises such as thunder, fireworks, or noisy trucks
Travel anxiety – becomes anxious riding in the car
Confinement anxiety – reacts negatively to confined spaces
Phobia – unexplained anxiety reaction in relation to various triggers
Causes of Extreme Fear and Anxiety in Dogs
Many factors can be related to excessive fear and anxiety in dogs. These are some of the most common.
Poor socialization in early life
Predisposition due to breed or temperament
A stressful or traumatic event
A medical condition or illness
Age related degeneration in the brain
Diagnosis of Extreme Fear and Anxiety in Dogs
Most anxiety disorders develop in the first year and a half of a dog's life, so this is the time to watch your dog closely and discuss any abnormal reactions with the veterinarian. Anxiety disorders are first diagnosed through the careful attention of the owner, so you should watch your dog and document unusual behaviors in a log if necessary. The veterinarian will examine your dog physically to determine if there is a medical condition that could be causing or contributing to your dog's symptoms. If you have any information about the dog's breeding history or the temperament of the parents this will be relevant. In older dogs, past experience can also be extremely important since a history of abuse will often give the dog a lifelong predisposition toward anxiety. Some dogs may also develop more pronounced anxiety as they age.
Treatment of Extreme Fear and Anxiety in Dogs
Depending on the severity of the problem, the veterinarian may give you training exercises to do at home or recommend an animal behavior specialist for more extensive reconditioning. The best way to react to signs of anxiety in your dog is not to encourage it. Petting or comforting the dog may be the most natural response for an owner, but the dog will see this as encouragement to continue. Putting a dog through his typical training routine during an anxiety attack may seem harsh, but it will help assure the dog that things are normal and can discourage the behavior in the future. To the dog, you are the leader of his pack, so if you act as if everything is fine, the dog will assume this is true.
Dogs with more developed anxiety disorders and phobias may need to be desensitized by exposing them to a mild version of the trigger first. Through repeated exposure and training the dog will become desensitized and learn there is nothing to fear. Treats and rewards for good behavior can help to reinforce the process. In extreme cases, classes or private sessions with a behavior therapist may be necessary to help your dog overcome anxiety. This is especially true if your dog is older and has a history of abuse.
Recovery of Extreme Fear and Anxiety in Dogs
Proper socialization can usually reduce symptoms of anxiety in young dogs before the disorder becomes a serious problem. Older dogs that develop isolated phobias can often be retrained also. If the dog has a very anxious temperament, you may need to maintain a carefully regimented response to anxiety behaviors and continue long-term training exercises to manage the problem. Rescue dogs or older dogs with severe anxiety may be difficult to retrain regardless of the effort you put in. You may have to compensate for this by avoiding situations that trigger anxiety as much as possible. The veterinarian may be able to give you medication for isolated instances, especially car trips.
Extreme Fear and Anxiety Questions and Advice from Veterinary Professionals
Hansen
Shepherd mix
8 Years
1 found helpful
Has Symptoms
severe panic with confinement
We are 10 days into our adoption of an 8+ year old rescue who is believed to have suffered a lifetime of abuse and neglect. He was emaciated, broken ribs, ear and eye infections when discovered. He is very happy when in the house with my other dogs, wants to follow me or sleep in a dog bed, but has proven NOT to be trustworthy with my cats, so I cannot safely allow him the run of the house. He becomes totally panic stricken with confinement - crate, room, dog run, or even a large yard. He is climbing out of the 5' fenced yard, only to want back in once he has accomplished the escape. In a dog run this morning, he had nearly dug under the panels in 20 minutes and shredded the dog dish. I don't want to bring on his panic but now sure how to proceed and succeed with this dog. Any comments would be appreciated. I live in a small rural community without animal behavioral experts.
I have a 3 year old female pitbull who is now anxious, temperamental, and needy... she has 2 toys she will carry around every day all day for the last 3 days I had to lure her in with her toy to my bed. Now she will growl at other dogs in the house the minute they come in the room. She follows me everywhere I go needing to be next to me... I have a 2 month old baby girl I just gave birth to July 16th, I wondered if my pit was feeling like being nanny dog is to much also? I'm not really sure but my pit is not the same...
It was heloful hiwecer my dig has no signs of aggressiin or paw lucking or panting we rescued her cause she was keast adiotabke dog and thought lots of love and patience would eventuslly help however its been over a year and she is so anxiius her anxiety iverides her hunger she scared if everythung she know can walk thri doirways but she just skinks into couch she never has a day where she isnt oetrufied we went to thru many medicatiins most mad her wirse if thats possible so my vet gave her zanx and it chanrd her into a nirmak dog within5 min however the next morning she looks like y cant i feel like that everday and she retreats more benzos r the worst my vet said she really doesnt think she shoukd b on them ling term she also has head tremors i want her to have wualuty of kife not wuanity i mean bith but ti live like she has no quality im beside mysel
Add a comment to Hansen's experience
Was this experience helpful?
Sadie
Boxer/bulldog
11 Years
2 found helpful
Hello from Indiana! Our eleven year old female boxer bulldog mix has suddenly become extremely anxious and fearful. She constantly tries to hide, knocking things like night stands and shelves over. She trembles and shakes like she's freezing. She has switched ownership from myself to my husband within the past year. She used to only listen to me but now she only listens to him. There has been no changes, such as new pets brought into the home, within the past two years. She is treated for fleas yet constantly digs and have eaten the hair off of her tail leaving behind a horrible wound which needed bandaged. Her actions are worse while my husband is at work and when he returns she greets him like he's been gone forever which she never did before. We've had her since she was 6 months old. She has never been abused nor neglected. The only time she seems like her "old self" is when she's outside in our big fenced backyard in which she often refuses to come back into the house even when it's freezing outside. She has always been an indoor dog, none of our pets are left outside for any extended period of time unless with us. Outside, she enjoys chasing rabbits and squirrels behaving as nothing is wrong yet inside, it's a whole other story. Is she experiencing some type of age related cognitive deterioration? I am extremely concerned. Thank you for any advice.
My 12 year old boxer x staff has started to bark constantly at the same time every evening
Looking at the window and looks very scared !! Could this be because of fireworks going off in the past ??
We are dealing with the same issues with our GSP. She is 11 years old. Vet gave us Prozac and Trazedone. Some days are worse than others . Do you think this could be age related cognitive dysfunction?
Hello,
My 11 year old lab has started acting very simalarly-- she is always scared and likes hiding in protected places-back of my wifes car or our closet etc -- she has even started digging like crazy in certain places--i'm convinced in an effort to make a safe space for herself. Yesterday we found her trying to climb out of an upstairs window--crazy. We have tried Cholodin Tablets for a few weeks now with no effect. I have read that Omega 3's can help so I'm going to try that next. Please let me know if you find out anything that works for your boxer. Thank you -- Greg
Add a comment to Sadie's experience
Was this experience helpful?
Crusher
English staffy x American staffy
5 Years
0 found helpful
Has Symptoms
Extreme clinginess to her human
Standing with tail tucked
My sister has a young - 5 year old staffy, who has such extreme anxiety and almost manic behaviour at times. Her name is Crusher.
The vets and behavioral specialists have tried and failed with medications and training. She's getting worse. She only weighs 17kg but she does eat and drink regularly. Our parents have the litter sister of Crusher and she exhibits none of the same behaviour. When kennelled they need to keep Crusher separated as she is so manic the other dogs collapse from exhaustion from playing with her. She has been socialised and puppy schooled but for the last few years her manner has changed so dramatically that they're now suggesting to my sister to have her put to sleep. I'm hoping that there may be more options we can try for her. Please help as it is soul destroying to see this beautiful girl so anxious and scared.
Add a comment to Crusher's experience
Was this experience helpful?
Ares
Doberman Pinscher
5 Years
0 found helpful
We have a 6 year old Doberman that has been dealing with extreme anxiety. He will randomly pee in certain places in the house, eats anything he can, shakes and completely ignores any command no matter how gentle or firm you say it. He will nip at people when they stop petting him and he gets too worked up to have around anyone anymore. We are lost on what to do. CBD oil helped only a little for a short time and he's been on Prozac and it hasn't helped. Socializing him with other dogs does nothing as he either is terrified or he latches onto one dog and attempts to hump them the entire time. Have no idea what to do.
Hi. Have you received any advice for Ares? My sister has a dog that displays many of the same behaviours and no medication has helped and the behaviourist has basically said it may be time to send her to sleep. I refuse to believe that nothing more can be done.
Add a comment to Ares's experience
Was this experience helpful?
Bruce
Maltese
4 Months
1 found helpful
I have a 4 month old maltese. Couple of weeks ago, while out in the front yard to go potty, he was doing his usual business, and started barking like he always does when he sees a stray dog. But suddenly he started screaming as if in pain, ran back inside home, peed and pooped all over while running, and wouldn't stop running away from me and my mom. Then proceeded to find a small crevise to hide in and shook for a while. After this, EVERY single day he has a different reason to do this, and always in the same fashion: sudden screams, running away, pee and poo, hide and shake.

He hasn't lost appetite, is drinking water, no vomit, no diarrhea, in a good mood, but after the episodes he tends to be very tired and sleeps a lot. Triggers have been: me putting him in the car (happened only once, now he hasn't done it again), me turning on the shower, barking at a dog from INSIDE my house, taking him out for a walk (3 times, stopped doing it after a while) tried to wash his paws on the sink.

I've realized that he gets calm sooner when I don't let him run away and just hold him at arms reach, but what has me worried is what happens when the episodes are over: one minute he's screaming and struggling, and the next one he suddenly stops everything he's doing, his eyes dilate and drop, and his body becomes completely limp, as if he were having a seizure and it stopped.

He's become a little more grumpy (not aggresive though, he just growls a lot now), and his usual happy and clownish demeanor has started disappearing. It's like he's really tired and stressed all the time, always alert and jumpy.

Took him to the vet and said it wasn't anything physical, so my guess is that he's going into some sort of "panic rush" when he gets really scared of something. Has anyone had this happen? I'm hoping it's something to do with behaviour and not neurological...
Hi, did you guys find out what was wrong with your dogs I have a 6year old french bull dog and have been having the same symptoms as the first puppy, he's had lots of scans and blood tests and nothing is showing up! It's heart breaking as he also use to be a fun loving dog and love playing and now doesn't even want to go outside for walks!
Hello,
Did you ever figure out what was wrong with your puppy? Or find anything that alleviated his anxiety?
My girlfriend and I have a 9 month old Black Lab-mix and he has recently started exhibiting almost the exact behaviors you have listed. His mood will suddenly change in a an instant. One minute we'll be playing with a toy and the next his eyes will dilate, he'll yelp (1 or 2 times violently), then run and hide in his crate. These fire are immediately followed by long periods of sleep. He becomes unresponsive in his crate and won't come out for hours. Same experience with our vet. They x-rayed him from head to toe and performed extensive blood tests. Suggested it might be anxiety-driven, but didn't offer any solutions. Looking for any help. I hope it worked out for you and your puppy!
Add a comment to Bruce's experience
Was this experience helpful?
Niko
Heeler mix
7 Months
0 found helpful
I rescued a Heeler mix when he was approximately 6 months old. He was supposedly "shy" and was shy at the meet and greet. I've had him one month and he is not shy, he is severely, severely fearful and anxiety-ridden about everything. People, other dogs, my timid cat, noises.

He spends 23 1/2 hours a day in his crate because he is afraid to come out. I am very calm with him, giving him high value treats, and pet or massage him gently; leaving him alone if he starts licking his lips. I never yell at him, never abuse him.

I purchased a pheromone diffuser, a pheromone collar, and herbal calming drops. They have not helped at all. I hired 2 different behavioral trainers who have suggested similar techniques that I have been using, such as the T-Touch massage.

I could not take him to the vet as he would have melted down. I had a vet come to my house and she prescribed Buspirone 2 weeks ago and has now prescribed Fluoxetine. Just started that.

The vet and one of the behavioral trainers when I asked the severity of his anxiety felt like it was the worst they had ever seen!

I am beside myself. This is no quality of "life" if he stays in his crate 23 1/2 hours a day. I have had medically challenged dogs before and did not hesitate to spend whatever it took; time or money wise to help them, however I just don't know if he can be helped.
I am so sorry about your experience with Niko. We adopted a 2 year dog from Mexico, and she is extremely fearful and severe anxiety. She also was staying in her crate all day long and would not come out. I had to physically pull her out. I was afraid she would bite me, but she didn't and I carefully pulled her out.
She is now getting better. We don't allow her to hide in her crate any more, and we close the doors to her favorite hiding spots so she has to at least sit near people. She shakes, poos and pees less and less. She also growls and barks at people she doesn't know, and even my husband. But, she is now able to go for a walk, and I can even hand her off to another person, as long as I start her on a walk myself.
I guess what I am trying to say is to get him to come into contact, slowly, with other people and try to not let him stay in his crate all day.
Add a comment to Niko's experience
Was this experience helpful?
Buddy
Labrador Retriever
9 Months
0 found helpful
My lab mix seems to be afraid of people. He is nine months old and I've had him since he was four months. He came from a rescue and a foster home that had four young hyper children. While on the leash he will pull hide and do anything To get away from people. The more people the more severe the interaction. If he is off the leash he will approach and pass at his own leisure and space. It seems that while on the leash his interactions with people are high and anxiety. While off the leash he will approach people at his own leisure. Still not letting people touch them but much closer than on the leash. I've trained my dog to do amazing things like ring a bell when he asked to go to the bathroom. But I'm starting to question if I'm doing the right thing. Can somebody please offer advice!
Add a comment to Buddy's experience
Was this experience helpful?
Ozzy
hound mix
3 Years
1 found helpful
I have a 3 yr old Hound mix. We got him when he was about 8 weeks old from a neighbor who was fostering the mother, who was pregnant. She had 5 puppies. My daughters helped play with the puppies and socialize them. Ozzy was always cuddly and sweet. He is still the sweetest cuddler with us and people he likes. But as he has aged he has become more and more timid and anxious about new situations and seems to have a lot of anxieties about sounds and things he hasn't seen before. The biggest issue is that he is totally afraid of a family who are friends of ours. They are very nice people who have never approached him inappropriately. It started with their 13 yo daughter who is best friends with my 13 yo. I thought it may be because they have birds and Ozzy had never encountered this smell. He hides outside and runs past this girl and her backpack. Then her mom came over and the same thing happened...ditto with the dad and son. This has been going on for a year and half. Nothing we have tried works to alleviate his fear and anxiety around these loving friends. I will also add that Ozzys anxieties and fears seem to have gotten worse after our 8yr old Beagle Lab mix (Odie passed away). Odie was the alpha of our 3 dogs and I think that he helped Ozzy feel more secure. Our other dog is a small Chug, Evy and she only heightens Ozzy's hyperviligance about protecting his "house" against squirrels, the mailman etc. I am at my wits end trying to figure out a way to get Ozzy to understand that our friends are not a threat.
Add a comment to Ozzy's experience
Was this experience helpful?
Max
Staff/mastiff
11 Years
-1 found helpful
My dog is an 11yr old mixed staff/mastiff I have had him for 5 years he has been mistreated by one of his previous owners. My son suffers from EUPD and gets hungry and has outbursts. My dog started losing his fur. Then he began to shake and fur came back. Now he shakes and loses his fur.he I know he is scared I have petted him told him it's ok but he shakes worse. Not sure what to do. I try n take him out for a walk if my skn gets stressed his escaped over a 6ft fence 3x. I am hoping for the council to find accomadation for my son. Which will sort the problem but not sure what to do .I take him upstairs with me but still anxious . Please help it is heartbreaking for me to watch.
Add a comment to Max's experience
Was this experience helpful?
Marley
Collie shepherd
2 Years
0 found helpful
Has Symptoms
Trembling, whining, hiding, panting
My 2 year old collie shepherd mix is very afraid of gun shots fireworks thunder,etc. She was abused by her previous owner and after the recent firework season she became very paranoid anxious fearful all the time every day! She would hide in the bedroom shake uncontrollably not eat or drink. In a constant state of fear had to be right beside me or on my lap. I don't know what to do I have given her melatonin but I don't like doing this everyday and I feel her quality of life is suffering she's not the same dog.
Add a comment to Marley's experience
Was this experience helpful?
Kickz dooley
English Bulldog
5 Years
0 found helpful
have a male english bulldog he is 5 years old not fixed i got a female english bulldog puppy and she went into heat
and now my male dog has more anxiety then before can he be jellious ??? He use to be calm and cool now won't take medication won't let you cut his nails give him bath what do i do???
Add a comment to Kickz dooley's experience
Was this experience helpful?
Koko
Shepherd/husky/pit
8 Years
0 found helpful
I adopted a sweet 6 year old mixed breed dog (did DNA testing she's part Australian Shepherd, German Shepherd, Husky and American Stafford Terrier) named Koko. I volunteer at our shelter and handled her on several adoption events. She was/is playful and has a sweet personality. As I was waiting for her to get chipped before I brought her home, they took her to another room, was bringing in others to help, and grabbing muzzles. I must have waited for 15 to 20 minutes before the brought her out and said they couldn't chip her and good luck, she's a runner and escape artist. I was like oh no.

I took her to my vet the next day (after she took off running and getting out of her collar). The vet took her to the back room and after several minutes, brought her back out said I should take her back, she's a bad dog and will probably bite people. One of the techs said the same thing. I said she was great at home so they decided to have me sedate her and bring her back the next week. I brought her to the vet after giving her the meds and when I got there, she got loose and took off running at the vets. One of the techs opened the door and she went in. They gave her a shot of something to calm her down more and she still was fighting and being aggressive. They did manage to get her rabies shot and again, told me I would do best to get rid of her. I talked to a vet friend of mine who told me to not give up yet, find another vet. I did and this vet was very patient and worked with her as best as he could. He figured out that she is just very fearful and she does not like being held down which I did notice at home. I can say hugs to her and she takes off running knowing I am going to hug her. She tolerates it but shows anxiety when I do but I am trying to show her it is ok. They gave me meds to sedate her but they have failed to work so far. I am taking her back again with new meds (over counter the night before and 2 more meds a few hours before and a half hour before). I am thankful this vet works with us but wish I could do more. I've had her for 2 years now. I nor the vet can clip her nails without her getting overly scared. She has not bitten anyone as of yet which I am thankful for. I try to touch her paws at home and she won't let me touch them. I have to make Saturday morning appointments so I am able to be home to give her the meds to take her to the vet.
what was the meds that you give to your dog? I have an 8 yr. old American Eskimo dog, who chews her paw when left alone. She was doing okay but this past couple of week ends I' ve gone for a longer period of time, and noticed after coming home last night after only been gone 4 hrs, she had chewed more fur of her paw, exposing more skin bigger than it was, she was doing so great before this, as the fur was slowly growing back. I've had her since January 2019. . I do know shoved from person to person. Any suggestions
Add a comment to Koko's experience
Was this experience helpful?
Moose
Whippet mix
3 Years
0 found helpful
I adopted my dog Moose when she was around 3-4 months old from a Humane Society. They told me she was part of a litter given up to get the mother fixed for free and she went straight into foster care right away until she was ready for adoption. Her and one of her male siblings were the only ones left and they were very, very attached to each other. Both very fearful of people but when they are alone they go CRAZY playing like any normal puppies would. When we got them out of the kennel they both ran under a desk and hid there, only to come out when we dragged them out. Obviously with their case I would ideally have taken both of them, but I was not in a position to have two dogs. Since adopting her, it took her almost two weeks to willingly leave her kennel and the entire process has been extremely slow and difficult. I have had her for 3 years now and within the past year she has just become trusting enough with me to come up to me. To this day if anyone even tried to her she would flinch and run away as if they were only trying to hit her, even people she has known almost as long as me. She comes up to people like she really wants them to touch her but as soon as they try to she freaks out and runs away. She regularly has fits of shaking for no reason, so intense it shakes the whole bed or couch. Her tail finally started spending more time untucked than tucked within the past 8 months. But when she is around other animals, she loses almost all her inhibitions about people. She runs and plays and jumps and even barks on occasion. But her anxieties are still so bad she spends all her time alone in my room away from the noise (thats my best guess). Even if I am the only person home she will be upstairs in my room all day long. I cant even think of training her because she runs in fear anytime i give her that much attention (but if there are other animals she gets jealous and will push others out of the way for it). I am in college and have moved into a new house with a roomate who has a cat, Moose and the cat are best friends and play often, but she is extremely fearful of guests and noises. I want to be able to help her but i dont know how, because it seems that having another pets only masks her issues slighltly.
Add a comment to Moose's experience
Was this experience helpful?
Sadie
American Pit Bull Terrier
3 Years
0 found helpful
Has Symptoms
Anxiety, agressive, tempermental
I have a 3 year old female pitbull who is now anxious, temperamental, and needy... she has 2 toys she will carry around every day all day for the last 3 days I had to lure her in with her toy to my bed. Now she will growl at other dogs in the house the minute they come in the room. She follows me everywhere I go needing to be next to me... I have a 2 month old baby girl I just gave birth to July 16th, I wondered if my pit was feeling like being nanny dog is to much also? I'm not really sure but my pit is not the same...
Add a comment to Sadie's experience
Was this experience helpful?
Lottie
Labrador Husky, Terrior, Boxer
18 Months
0 found helpful
We adopted Lottie as an 8 week old puppy and immediately began kennel/crate training. She has never suffered any "negative" or consequential experiences in her kennel - it is never used as a punishment, she is never yelled at or corrected in her kennel, and we have always given her treats and her dinner in her kennel. We use it as her safe space. Regardless, Lottie is perpetually frightened by the space. At just the command to go she gets low to the ground, shakes, and sometimes runs away leaving a trail of urine behind her. The kennel is in the kitchen and she will not even enter that room of the house. IF she does, she looks as though she is in physical pain.

The last few months she has gotten worse and this behavior has even spread into other parts of her life. If you say the word "toy" she will immediately cringe, get low, and run to a safe space. I have a lot of experience in training dogs and I have never seen such an aversion to the idea of play. We used to play with her all the time, and it was as if one day she had decided that she would get in trouble at just the word.

The only "BIG" change in Lottie's life that I can recall is moving her from our bed to her own bed (right next to us). She was kennel trained from the beginning, but would cry and cry all night. Occasionally, we would opt to put her in bed with us and she loved that. We don't let her in the bed anymore ever and she seems to think that this separation from the pack is punishment that has spilled over to her worthiness. We try everything. This fear/anxiety is effecting her life and it is sad to see.
Add a comment to Lottie's experience
Was this experience helpful?
Tippy
Mix
11 Months
0 found helpful
We adopted a 5 month old puppy back in June. She had a rough start in life and was found in garbage when she was a few weeks old. She was sent to a foster home which she remained there until April 2019 when she was 8-9 weeks old and was adopted. She was only with the adopted family for 2 weeks before she was returned to the same foster home as she was at prior to adoption. We know in this foster home there were about 13 other dogs our dog remained with this foster home until we found her in June of 2019. We received videos and updates through the adoption process and our puppy appeared to be active and happy.

We got our sweet little girl June 30th , 2019 she seemed shy and scared but she had been in a kennel across country from Texas she we never worried. She was potty trained and a great eater. She was pretty shy with us but started to come around we started dog training with her in July. She is very smart and really caught on quickly to commands. Although she really keep having this submissive spells where she was scared. We talked in higher tones to her and really had to keep doing this to avoid the submissive behavior. We noticed when it was time to put leash on she would drop to the floor and pee herself (every time). Yet once we were out the door for a walk she loved them. With our trainer we started introducing her to other people very slowly and allowing her to warm up to them and not force anything.

She really started to have this fear, submissive spells more and more it will come out of the blue. Meaning we can go to bed one night put her in her kennel she is happy and we go to wake her up in the morning and she is afraid wont come out of her kennel and is peeing herself. We usual can get the leash on her and she will then come out and go outside.

Now it is December and we have a dog that we don't know what dog we will have each day. One day she is fine and then the next days she is scared, wont eat, wont go outside, and is peeing herself.

My partner and I fear she has had more trama in her life then we knew when adopting her. Could it have been the foster home as she was only with the one other family 2 weeks and yes they returned her since she nipped at them in fear.

We are such an animal person but she is becoming so tough. We are afraid to take her anywhere as the smallest thing will set her back and we are at square 1. I would like to take a vacation but can't put her on them. As what if we are gone and she wont come out of her kennel, wont eat etc..

We find ourselves getting so frustrated because this behavior is a roller coaster ride. We have to walk away from her to calm down as fear showing our frustrations will make her worse. I wish we could know what it is that triggers her and how we can help her as she will be a year old the end of January and just want her to be happy. DO we put her on meds?
Add a comment to Tippy's experience
Was this experience helpful?
Rose
Boxer
3 Years
0 found helpful
I am fostering a dog with some issues, she was in a shelter, adopted and then surrendered to a rescue. She lunges and barks at people, cars and other dogs, she has even snapped as me when trying to correct her behavior. She is currently seeing a Behavior Specialist, who has her on medication (which doesn't seem to be working very well). She gets along with the people in the house and my personal after spending 3 months being crated. Is there another option to help getting her to be happier and friendlier dog. She has always been a frequently bathroom dog, she will urinate 2-3 times on a small walk and BM 2-3 depending the area.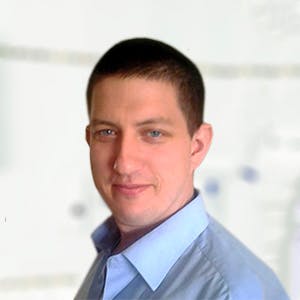 3320
Recommendations
These cases can be difficult and it is important to work with a professional to help curb the bad behaviour, however I would recommend reading the training guides below and trying to implement the concepts with Rose; also near the end of each guide there is a section to follow up with our certified dog trainer if you have any other questions. Regards Dr Callum Turner DVM https://wagwalking.com/training/stop-being-fearful https://wagwalking.com/training/stop-attacking https://wagwalking.com/training/not-attack-strangers https://wagwalking.com/training/not-attack-other-dogs
Add a comment to Rose's experience
Was this experience helpful?
Stan
chihuahua mix
7 Years
0 found helpful
I recently moved out of my parent's home and took my dog with me. My parent's house in the only home he's known prior to this. He is having a difficult time adjusting. He will follow me around and shake uncontrollably. He will hide in small places around the apartment. He has also become increasingly stubborn, not listening to us when we call him (even if we're making direct eye-contact with him). He's even refused to eat from time to time. These symptoms seems to intensify at night. We visit my parent's place often and the behaviors have started happening there as well. He's always been a fearful dog but happy and comfortable in the home. It has been two months since we moved and his anxiety seems to be getting worse.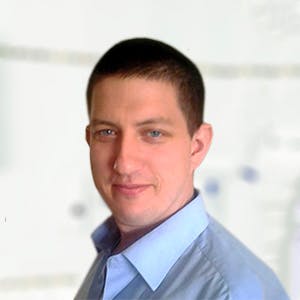 3320
Recommendations
This certainly seems like a behavioural issue and you need to work with a trainer to overcome this anxiety which Stan is suffering from; there is no quick fix or other solution I can recommend to you as each case is different. Regards Dr Callum Turner DVM https://wagwalking.com/training/behavior
Add a comment to Stan's experience
Was this experience helpful?
Honey
Terrier cross
Three Years
0 found helpful
I have had my rescue dog (from abroad) for just over four months. She was originally found on the street, having been hit by a car. She is a fearful little dog but gaining confidence in quite a few areas. I can now walk down the road to the park with her as cars go by which at first she was terrified to do. She no longer runs away when I get the lead. She enjoys walks and other dogs and she is responding to reward based commands. Even her caution of people is a little better.

The big problem is her fear of the car. Although she is good about being left alone, I need to be able to just put her in the car and take her with me when I visit people etc. She is sick after five minutes. I stopped all rides and started from scratch, just sitting in the car with the engine on and rewarding with a piece of chicken (kept exclusively for the car - her favourite.) I have now managed drives of 5 minutes to the sea and once we arrive at the destination, she loves her walk. But she HATES the car and drools and looks utterly miserable.
I have tried various places and today she sat on the seat beside me and I could stroke her for a lot of the time which helped a bit. Still afraid though and drooling and retched a bit.

If I persevere, is there any possibility she will get used to it if I continue every day? She has improved in other things. I do not want to give her tablets every day though I wouldn't mind for a long distance. I have ordered herbal travel sickness tablets as if they work, it might be a good alternative. We do have very bumpy roads here. I do not know if she is afraid because she has been sick or if the fear brought on the sickness.

I don't want to give her back but feel that if we cannot beat this, she would be better with someone who never uses a car. Yet she is so attached to me it would feel like betrayal. I feel she has been through a lot in her (estimated) three years of life.

Thanks for any thoughts you may have.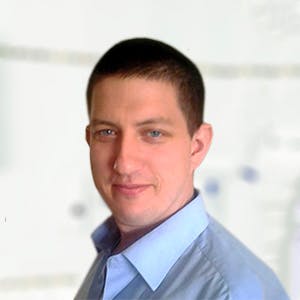 3320
Recommendations
Some dogs (like humans) are nauseous by being in a car, I cannot say with certainty that the past experience is directly linked to these episodes of drooling and retching; you should continue with the steps you're taking but don't keep her in the car all day trying to get her used to it, just go about your business and see how she is with each journey. There is no quick fix and medication doesn't help, it just masks problems; give Honey time to learn and be comfortable with the car. Regards Dr Callum Turner DVM
Thank you - I will persevere then, though it will be challenging if she is going to be sick every journey over 5 minutes!
Add a comment to Honey's experience
Was this experience helpful?
Brutus
American Mastiff
6 Years
0 found helpful
Brutus has always had separation anxiety and would normally destroy whatever he could. In the beginning years it was lilies, remotes, and shoes. We would then block him to only one room that seemed to work for a while. We moved in August of 2017. Since then he has become much more destructive when left alone. He would open doors, get stuck in a room and then eat the Sheetrock to try and get out. We started leaving him in the garage which worked for a while. As of the last three-four weeks he has tried to get back into the house, chew on door handles, (when someone forgets to lock the door to the house) gets locked in the laundry room and ears the Sheetrock and whatever else he can get access to. While in the garage (it's 2 1/2 car garage) it's full access. He has food and water. Toys, windows, bed. We really aren't sure what else to do for him (or us) at this point.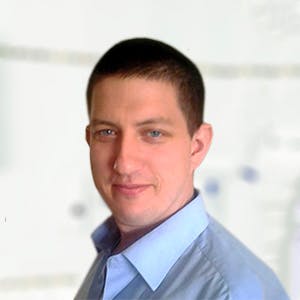 3320
Recommendations
Separation anxiety has no quick fix, but there are some techniques which may be used to control and manage the condition; the article below will cover some of these, also at the bottom of the article there is a section where you may ask a certified dog trainer a question if you have any follow up questions. Regards Dr Callum Turner DVM https://wagwalking.com/training/stop-separation-anxiety
Add a comment to Brutus's experience
Was this experience helpful?
Cash
Labrador Retriever
9 Years
0 found helpful
My 9 year old chocolate lab has developed a fear of floors especially if they are shiny. He refuses to walk on them without help and if he go through doorways he turns around and walks backwards. He is well socialized we take him with us as much as we can and he loves to ride in the car, yesterday he began to refuse to get out of the car. He sat in the car shaking and refusing to move. I had to pull him out. After that he was fine.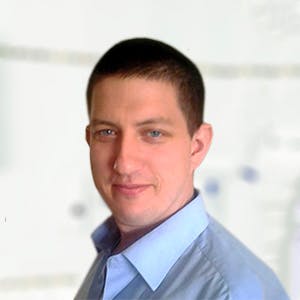 3320
Recommendations
There is no quick fix for these types of issues, it is a case of normally gently showing a dog that the item or thing they are being fearful of isn't anything to be worried about; however shiny floors is something I haven't come across before. I would recommend reaching out to a certified dog trainer to get some one on one advice on this as it isn't something I generally come across, the link below has a section towards the bottom where you may ask a certified dog trainer a question. Regards Dr Callum Turner DVM https://wagwalking.com/training/stop-being-fearful
Add a comment to Cash's experience
Was this experience helpful?
Louise
Plott Hound
1 Year
0 found helpful
My Plott hound/Bluetick coonhound mix is just over a year old. We rescued her when she was 9 weeks old from an uncertain past. Three months ago she all of a sudden decided she did NOT want to go for walks, where previously she'd loved going for long walks around our neighborhood and playing with other dogs in the off-leash area at the dog park. We live in a small apartment building in a residential part of a large city, and three months ago, our neighbors, whom we're friendly with, adopted a dog. We worked with the neighbors to make the dogs comfortable around each other, but they always barked and seemed mutually afraid of each other. Eventually, the neighbors re-homed their dog for unrelated reasons, so she's no longer in the building. However, the fear of going for walks in our girl has stayed! I lure her out with treats and give her lots and lots of praise, have worked with a trainer, and have even put her on medication. It seems to only be giving her moderate relief. She barely sets foot outside of our front yard, and is barely getting any exercise, despite being a breed that needs lots and lots of exercise. I really want her to be able to enjoy her old life of going for long, fun walks and enjoying adventuring in the outdoors. I've researched adolescent fear periods, and I'm starting to fear that the trauma of the upstairs dog may be permanent. Any advice? Thank you!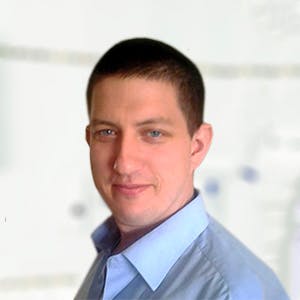 3320
Recommendations
These issues can be difficult to manage or change especially since we rarely fully understand the root cause of the fear, there isn't anything I can recommend for you apart from encouraging her to go outside and rewarding her as you seem to be doing already; I don't think medication is a good solution long term, but you should be persistent which I know may feel unrewarding. Regards Dr Callum Turner DVM https://wagwalking.com/training/stop-being-fearful
Add a comment to Louise's experience
Was this experience helpful?
Leo
GSD
19 Months
0 found helpful
I have a 19 month old gsd. He has extreme anxiety. He gets scared to even come outside the house, scared of everything. If we try to take him outside he starts pooping and peeing out of fear.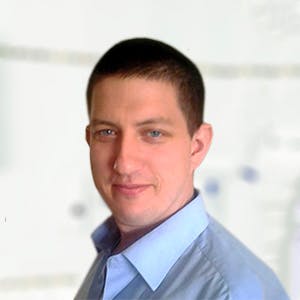 3320
Recommendations
Anxiety and behavioural issues can be difficult to manage, however there are some steps which may be taken to manage or control the issue; you should check the link below on stopping being fearful and there is a section near the bottom where you may ask a certified dog trainer a question. Regards Dr Callum Turner DVM https://wagwalking.com/training/stop-being-fearful
Add a comment to Leo's experience
Was this experience helpful?
Banjo
Beagle
12 Years
1 found helpful
Our rescue, Banjo, had severe anxiety when we first got him 7 years ago. After time he got better and things were pretty normal. For the past 6 months banjo, who is now 12, will bark constantly when left alone. It has gotten to the point where we need someone to come and stay with him whenever we're all going to be out of the house. He also has pulmonary hypertension that he developed before he was rescued by the shelter. We're at our wits end was trying to have someone home all of the time which is difficult for our busy family. We're going on a week's vacation in 4 weeks and he is staying at my son-in-law's house. I'm very concerned with how that's going to go. He barks, pants and paces when anxious.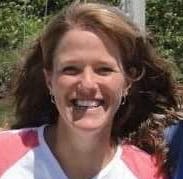 1611
Recommendations
Banjo may benefit from anti-anxiety therapy. Without examining him, I can't comment on his condition, but it would be worth discussing with your veterinarian to see if this would help him.
Add a comment to Banjo's experience
Was this experience helpful?
Rudy
LABRADORE
1 Year
0 found helpful
Ok a week ago we were on vacation. Our dog stayed in our home with a dog sitter who he knows well from the daycare he attends. All was well with our one year old lab until we came home.

I have a server in my home office and I had to change the backup battery (looks like a small car battery) before I left town. I left the old battery one on the floor and figured I would dispose of it upon my return home. When we returned home the battery was on the floor and we were installing a window air conditioning unit. My dog, who has an invisible fence collar got next to the battery with his invisible fence collar on and unfortunately got the shock of his life; at least that is all we can assume because he ran tail between legs, shaking, and threw up his meal. He is doing fine, looks like no lasting effects from the shock, he is eating playing walking twice a day, etc. My problem is that he has always stayed in my office with me throughout the day since we got him and now he is terrified of my office and wont come near it. He associates the window air conditioner as what hurt him. How do I get him past this very tramatic event.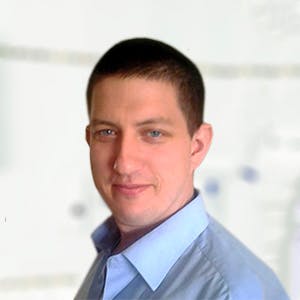 3320
Recommendations
There are a few possible methods which may be used to get Rudy over this fear, however this is a very real fear especially if Rudy received a shock from the battery and collar shorting out. There is no quick fix, I've placed an article below on stopping a dog from being fearful with a few different techniques for you to try; also there is a section where you can ask a question to a certified dog trainer for further assistance. Regards Dr Callum Turner DVM https://wagwalking.com/training/stop-being-fearful
Add a comment to Rudy's experience
Was this experience helpful?
Arusha
Corgi/GSD
2 Years
0 found helpful
Our dog was adopted from the street (overseas), where she survived for about 4 months on her own. Since then, she's lived with us in various style homes. She's developed an extreme fear of the air conditioner or heater - to the point where she fears us leaving or even coming back in the house if she knows it's running. She leaves the bed at night to hide underneath it and trembles when it turns on. Otherwise, she's a fairly well adjusted pup - pretty alpha and a little food-aggressive at times, but this is her only true fear. And it changes her personality 180 degrees. We don't want to medicate her for something she is constantly exposed to, but she isn't getting any better, despite us giving her treats in the middle of the night, or tucking her under the covers with us. Inevitably, she crawls out from under the bed in the morning, breaking our hearts. I've read about long-term exposure and desensitization, but it runs on and off during the day, so how can we best show her that it won't hurt her? Or is this a case for a behaviorist?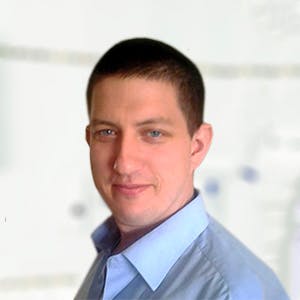 3320
Recommendations
This certainly sounds like a behavioural problem, we have a training guide (first link below) which outlines a few methods on stopping a dog from being fearful; also towards the bottom of the page there is a section where you can ask a certified dog trainer a question for free. Regards Dr Callum Turner DVM https://wagwalking.com/training/stop-being-fearful https://wagwalking.com/training/behavior
Add a comment to Arusha's experience
Was this experience helpful?
Maggie
Yorkshire Terrier
3 Years
0 found helpful
Has Symptoms
Biting, growling, shaking, tremors,
We took in a foster Yorkie about 2 weeks ago. Her owner had to go onto a nursing home and the dog was left alone in an apartment for a month, with only someone coming in to feed. She is extremely aggressive but her bites are not intended to draw blood, just to make us leave her alone. She shakes and has tremors when we pick her up. I know her elderly owner could not lift her. She yelps and squeals to object to being touched or lifted. Her owner did not train her or demand anything from her. She will not walk on a leash although that has improved. We take her down the street and have her walk back home just to drain some energy. She also doesn't play with toys at all.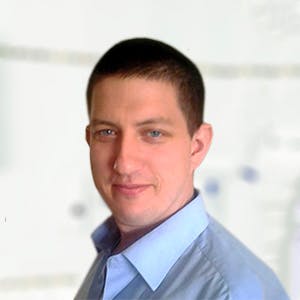 3320
Recommendations
It is going to take some time for Maggie to adjust the habit of two years, it will take longer than two weeks. You've seen some improvement when walking, but it is going to take a bit longer and you should allow Maggie to become more comfortable in her new surrounds and being around you. I have popped a link below to some training guides, have a look through and there is a section at the bottom of each guide where you can ask a certified dog trainer a question who would be able to go into more detail with you on this. Regards Dr Callum Turner DVM https://wagwalking.com/training/behavior
Add a comment to Maggie's experience
Was this experience helpful?
Cooper
Koolie
1 Year
0 found helpful
Our dog has become anxious around other people and dogs and it got the point today when he tried to bite the vet giving him his vaccine. About 8 months ago, he ate something and had to have it removed, and this was about the time we wanted him in puppy school. After his surgery we were told to keep him away while he recovered, and now he barks, pants, snaps, growls non-stop any time he sees another person. Any time he gets hurt, he seems to blame my husband and becomes aggressive towards him too. I'm not sure how to handle it anymore, as I've tried relaxation massages, calming tablets (he doesn't seem to do well with grains, so we had to stop), and I've tried just ignoring him when he gets nervous and starts barking. I've just found out I am pregnant and we're in the middle of trying to pool together enough money to see a specialist. Any advice?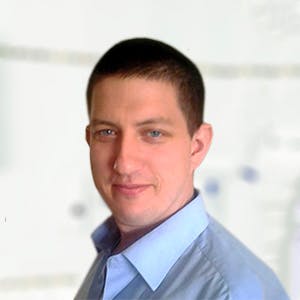 3320
Recommendations
These cases are never straight forward since you need to change an ingrained behaviour, there are training methods which may be used but require 100% dedication on your side (both you and your husband) in order to get this under control. The links below are to training guides of ours which outline different methods for you to try; also there is a section where you can ask a question to a certified dog trainer for any follow up questions. Regards Dr Callum Turner DVM https://wagwalking.com/training/be-calm-around-strangers https://wagwalking.com/training/not-attack-strangers
Add a comment to Cooper's experience
Was this experience helpful?
Blizzard
American Eskimo
7 Years
0 found helpful
My friend dog has been scared of men since he was a puppy 8 weeks old. This dog has been around my husband his whole life but still doesn't like him. The owner has been in the hospital for 3 months and dog still not coming around. He barks all the time to the point he is hoarse. He becomes aggressive at times. We have tried medication without change. Had a behaviorist work with him for a short time. If I am home he is so close to me and won't have anything to do with my husband, but if I am gone he might allow my husband to pet him. We have tried having only my husband giving him food and water, me ignoring him. I am at my wits end with this dog. Any suggestions would be greatly appreciated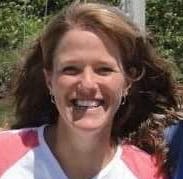 1611
Recommendations
Unfortunately, without being able to evaluate him, I'm not able to offer very much more insight other than what you have already tried, with medications and a behavioral trainer. It may be with Blizzard that you can't change that behavior, and he may need a different care giver until his owner is out of the hospital if you can't accept his behaviors. I hope that everything goes well for him, and his owner.
Add a comment to Blizzard's experience
Was this experience helpful?
Lindsey
Maltese Shih Tzu
Five Years
0 found helpful
I have a 5 year old Malshi who has always been self assured and calm. Suddenly she has developed acute anxiety - shaking, hiding under the bed, running away when let outside, loss of appetite, reluctance to drink water, etc. Had the vet do a blood panel and all was good. She gave us Trazodone, but the poor thing just sleeps all day with that. Not a great way to live, I'd say.
We have no idea what the trigger is. It's been going on for a couple of weeks. Sometimes it starts in the house, sometimes outside, all different times of day. It usually lasts for several hours before she'll venture out from under the bed.
Her favorite thing is going for a ride on my scooter. I have a pouch she rides in and she is in heaven during our rides. The other day she freaked out in the middle of our ride and I had to rush her home she was shaking so hard. Today it happened twice. No sooner did she get over the first attack, than she started all over again. We have no idea what might be causing it. Help?!?!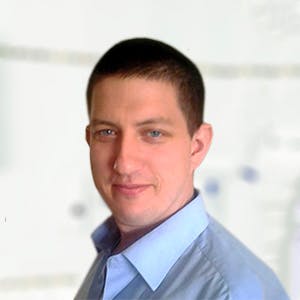 3320
Recommendations
It is difficult to say what the underlying cause of this behaviour is, it certainly seems behavioural but without triggers or a recent traumatic event it is difficult to pin down. You should check the article below and there is a section towards the bottom where you can ask advice from a certified dog trainer. I cannot think of anything from a medical point of view to help you. Regards Dr Callum Turner DVM https://wagwalking.com/training/stop-being-fearful
Add a comment to Lindsey's experience
Was this experience helpful?
Archer
Border Collie mixed with Australian Shepherd
One Year
-1 found helpful
My dog does this thing whenever she's crowded with a lot of noise around her. For example, my other dog got stuck under something while trying to reach the bone the two of them had been chewing on and started whining loudly while Archer (the pup this is about) kept chewing on the part of the bone she had. I went to help Aspen out and Archer barked and did something that looked like she was attacking Aspen but she didn't seem to bite her (that I know of it was all very quick) and she didn't back off of her until I pulled her away, she was fine after that. But I'm not sure what this is. Is it an anxiety or budding aggression? I also don't know if it's the crowding or noise that triggers her or if it's both. When I walk the two together, I use a leash coupler to walk them both usually, we walk past dogs that will bark at them and she does something similar to what she did in the precious story. This happens pretty rarely but when it does I get worried.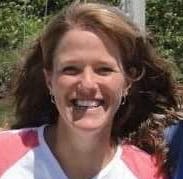 1611
Recommendations
I don't blame you for being worried. Unfortunately, without assessing her, I can't comment on what might be causing those behaviors. It would be best to have a trainer work with her, and Aspen, and you, to determine the triggers for her behavior and work with her to correct that behavior. If you do not know a good trainer in your area, your veterinarian can recommend one for you. I hope that everything goes well.
Add a comment to Archer's experience
Was this experience helpful?
benelli
Labrador Retriever
6 Months
1 found helpful
Is it possible for a dog to have separation anxiety after not seeing a specific child, to lead to her being scared of kids? I have a 6 month old lab who was fine with kids, happy and playful including to my nephew, until about 2 months ago. Nothing has happened to traumatize her that I know of, other than her not seeing my nephew in about 2 months. When kids are around she will run and try to stay away from them, showing signs of being scared. Until my nephew came around again and she was ok, he would play and she would just randomly go lick him and walk near him showing no signs of fear.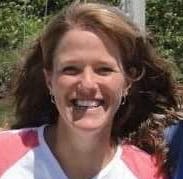 1611
Recommendations
Thank you for your email. WIthout seeing Beneli's behavior or assessing her, I can't comment on what might be going on with her, as behavior can be a very complicated process to figure out. May dogs are fearful of children, as they tend to be loud and unpredictable. Because she is showing these signs as a young puppy, now would be a good time to get the help of a trainer to help her become better adjusted and less fearful.
Add a comment to benelli's experience
Was this experience helpful?
Brigit
Great Pyrenees
3 Years
1 found helpful
I volunteer at a rescue and currently have a Great Pyrenees that has the most severe anxiety that any of us have ever seen. She is only calm outside. Inside, regardless of the weather, she paces, drools, tries to chew on the metal pin and cries. She is on trazadone. We have tried thundershirts (she chews them off), pheromone collar, diffuser and calming treats. Exercise hasn't improved her behavior either.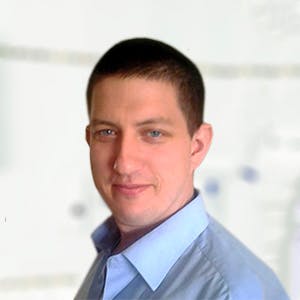 3320
Recommendations
Fear is normally not a medical issue and should be treated as a behavioural condition; due to the unique nature of behavioural issues and not having a real history of Brigit, it is difficult to make any recommendations. I would suggest to check one of our pages linked below, there is a section where you can ask a dog trainer a question which would be more suitable for this type of case. Regards Dr Callum Turner DVM https://wagwalking.com/training/stop-being-fearful
Add a comment to Brigit's experience
Was this experience helpful?
Aiva
Beagle mix
2 Years
0 found helpful
My 2 yr old Beagle/Blu Tic mix, Aiva, suddenly developed several phobias about 8 months ago. These include fears of hardwood/tile floors, jumping on the couch/bed, and riding in the car (specifically when the back windows are up). Aiva was literally born in my home, is loved fiercely, and has never been abused or neglected. She spent her first 16 months before the onset of the phobias immersed in hardwood floors, couches, and car rides. She was born to an older, pregnant rescue dog I found, and was an only puppy. Because she was a singleton, I was worried about her early socialization so her mom stayed with us for 4 months and I made sure to introduce her to other dogs, people and places. After her mom was adopted and she had all rounds of her vaccinations, I started seriously working on socialization her. I put her in puppy training & daycare several days a week, and took her for rides constantly to stores, dog parks, friend's houses, hiking, etc. to expose her to as many experiences as possible. We spent most of our time at home cuddling on the couch in my hardwood floor living room, or sitting together on a loveseat in my screened in porch. But at around 16 months, Aiva suddenly developed the phobias. There were several changes in the environment at that time, including a new foster dog with potty problems (who was adopted 3 months later), a large rug being removed from the living room due to those potty problems (2 even larger rugs were later added), and a member of the household leaving (who returned 2 months later). But despite the resolutions to the changes above, at 2 years Aiva now refuses to walk in a room with most types of hard flooring, and shakes and pants if she is forced to when we go to friends' homes. She sits at the threshold of my hardwood living room while I watch TV and sadly whines, but refuses to walk in the room (I have tried every incentive/reward imaginable). She will no longer jump on a bed/couch with me (or at all), although she will jump up with her front paws on me and whine and paw as if she wants to. Anytime I encourage her to do any of the things she is afraid of, she acts frightened of me and runs/walks away, only to come back minutes later and whine again. And while she still loves and desperately wants to go for rides and hang her head out the window, as soon as I have to put the windows up, the shaking, fear and panting begins. I've spent hours trying to figure out how all of these triggers are related, and I've tried everything I can think of to alter the environment or desensitize her from them. But nothing has worked. At this point I fear my dog and I will never cuddle together again, and that is devastating. Any advice would be appreciated :)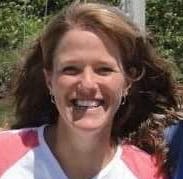 1611
Recommendations
Thank you for your email. That is very sad that Avia has suddenly become so fearful! You may never know what caused the onset of fear, as you can't ask her, but it seems that she might benefit from some anti-anxiety medication. Whether she needs to be on it long term or not will depend on her response, but in the short term, medications may help her relax to start enjoying her life again. Your veterinarian can help you with anti-anxiety medication for her. I hope that everything goes well.
Add a comment to Aiva's experience
Was this experience helpful?
Buster
Yorkie mix
7 Years
0 found helpful
My dog is very relaxed, great with kids, likes to sleep a lot and is otherwise a good dog. But, when he's alone in the kennel he'll poop, and pee, and injure himself trying to break free. This last time he ate his poop as well. He is an older dog who was given to us by his previous owner. I'm trying not to have to give him up but according to the humane society he is unadoptable.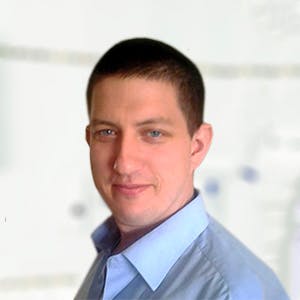 3320
Recommendations
There is no quick fix to prevent a dog from injuring themselves or displaying unusual behaviour when stressed, it is likely that the crate is making Buster stressed leading to the behaviour. The quick answer would be to not crate him and instead leave him in a small room where he has more space and may be comfortable; for this level of extreme anxiety I would recommend visiting a Behaviourist. Regards Dr Callum Turner DVM
Add a comment to Buster's experience
Was this experience helpful?
Gronk
pitbull
8 Years
0 found helpful
Rescue dog suddenly attacked me. He doesn't have enough teeth to cause any real damage. It startled me, but I wasn't really frightened. I don't want to give up on this dog. He doesn't show any of the symptoms of anxiety that are listed, other than he wants to be in my lap when he is inside, smiling the entire time. He is not an all weather dog and doesn't like to be outside when the weather is bad, but the second attack occurred when it was raining and he was the one who initiated going inside. I have owned dogs all my life and have never run into this problem. I cannot stress enough, I WANT TO HELP THIS DOG.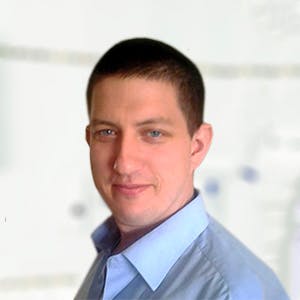 3320
Recommendations
If Gronk is attacking you, you need to really seek some professional help from a Behaviourist since the size and weight of a Pitbull can make traditional methods of training difficult; it isn't that he is growling or anything else it is the physical attacking which is concerning me. You should first visit your Veterinarian to ensure that Gronk is otherwise healthy before looking into behavioural training, I don't want to give any advice over email as I cannot guide you in person and don't want you to get hurt. Regards Dr Callum Turner DVM
Add a comment to Gronk's experience
Was this experience helpful?
Macy
Dorkie
7 Months
0 found helpful
I rescued a dorkie when she was 5 months old. She is so anxious, she won't come to anyone except my one daughter. She barks at everyone when they move, talk, etc. She barely eats. She growls at anyone who goes near her, she has been like this since we got her, she is now 7 months old. She also rolls over and pees on herself. I tried the thunder shirt and it did not work. Please help, we love her and want her to feel better.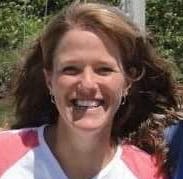 1611
Recommendations
Thank you for your email. Without knowing what kind of socialization Macy received as a baby, you are dealing with unknown variables. She has been nervous since you adopted her, so to expect her to miraculously change is unreasonable. She needs some behavioral training. She is young, so should be very adaptable to positive training. It would be best to get the help of a trainer to determine what her underlying issues are and teach your family how to positively interact with her. Your veterinarian will be able to guide you to a good trainer so that Macy can become a well adapted adult dog. I hope that all goes well with her.
Add a comment to Macy's experience
Was this experience helpful?
Fritzi
Dachshund
10 Years
0 found helpful
I just had my second baby and when I nurse my male dog sits next to me and trembles. Lately he has taken to licking and chewing on the end of his tail. It has gotten so bad that he has to wear a cone 24/7 as he has nearly chewed the end of his tail off. I have given him canibus/CBD ok as well as canibus treats but the behavior is continuing,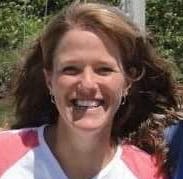 1611
Recommendations
Thank you for your email. If Fritzi is having that kind of anxiety, he may benefit from anti-anxiety medications. Your veterinarian will be able to examine him, determine whether they might help, and prescribe medications to help him. He may also need treatment for his tail if it is infected or damaged. I hope that he is able to get some relief with medications.
Add a comment to Fritzi's experience
Was this experience helpful?
Nova
Pitbull/GSD
10 Months
0 found helpful
Hello, I just rescued a 10 month old Pitbull/German Shepard from the shelter. She's extremely intelligent and full of energy, needless to say very loving with everyone that comes into our home as well. The issue is that when I adopted her, she was in the medical area of the shelter due to wounds they believed were caused by being a victim of a hit and run. Everything was fine until I tried taking her out for a walk the first time. As soon as she would see a passing car she completely freaked out and refused to walk. She pulled really hard to go back and wasn't calm until I let her back in the house.i tried the same several times day and night but nothing. To top it off she has so much energy that she has completed destroyed much or the garden areas in our house as well as random objects she can get to. She digs a lot too. Then I took her to the vet for her first visit. High anxiety again without seeing any dogs and then when she did see one she almost lunged over it but not in an attacking mode. The dog was a small breed so it seemed scared of my 46 pound girl. After that there was no calming her until I got home. I'm feeling trapped because I would love to have her take walks and have fun with other dogs and just make her as happy as I can, but I have no idea where to even begin. My family is already leaning toward returning her to the shelter but I feel she has potential with the right guidance. I'm just afraid she'll never be able to leave the house because of her fears. Any advice would be appreciated :(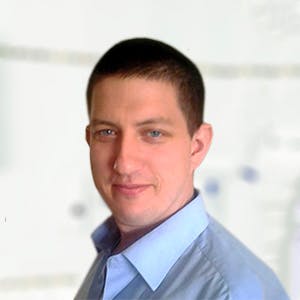 3320
Recommendations
This level of anxiety needs to be approached in a slow, logical and methodical way; it is a case of getting her used to cars, dogs and society. With cars, it may be worth letting her sniff around a parked car and to get familiar; the same with dogs, in this case consulting a Behaviourist would be valuable to help expose Nova to these experiences in a controlled manner. Regards Dr Callum Turner DVM
Add a comment to Nova's experience
Was this experience helpful?
dutches
black/tan coon dog
9 Years
2 found helpful
Has Symptoms
shaking,panting,wont rest.
Hello: i have a 9yr old blk&tan coon dog. just all of the sudden out of the blue, she is very scared constantly shaking and panting wont lay down or sleep and is always trying to get as close as possible to me when ever i move she is right there. she was never like this, she was shaking her head alot then she stopped. could a parasite have gotten into her brain? to cause all this fear?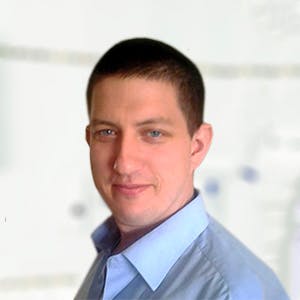 3320
Recommendations
These types of symptoms which you are describing may be caused by either a behavioural issue (stress, bad experience etc…) or medical (trauma, parasite, infection, poisoning etc…); without examining Dutchess I cannot say what the specific underlying cause is but I would recommend having your Veterinarian take a look at her and possibly run a blood test to look for any signs of infection, poisoning or other cause. Regards Dr Callum Turner DVM
What has happened with Duchess? I have the exact same situation with my dog. A blood test showed nothing abnormal, and the vet exam showed nothing abnormal. It only happens at night.
Add a comment to dutches's experience
Was this experience helpful?
Izzy
Lab and ridgeback
11 Years
0 found helpful
Has Symptoms
Scared of treats being tossed
I reacued a lab mix 10 yrs ago from an abusive home. I allowed my older Springer to pick his companion and he picked Izzy. They were inseparable for 9 years until we lost Trey 8 months ago. Since then Izzy has been left to socialize with my other Springer who is not as friendly as Trey was. But now Izzy has to be right beside me at all times. She shakes and tucks her tail. She will push her way between me and the kitchen cabinet while I'm cooking. But yet the slightest touch if she's not looking just sends her running for her life. She is always yawning and shedding like crazy. I tried the xanax which made her act much worse like she was drugged and high as a kite! I'm really worried she will jusy drop over dead from a heart attack one day. She is also scared to death of cell phones which is weird.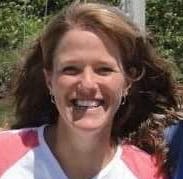 1611
Recommendations
Thank you for your email. Poor Izzy, to be that terrified of life. Without examining her, I can't diagnose or prescribe anything, but there are different anti-anxiety medications that your veterinarian can prescribe, and if you didn't like the side effects that she had with Xanax, there are alternatives. It sounds like she needs some sort of anti-anxiety medication to help her adjust. I hope that you and your veterinarian are able to find a medication that works for her.
Add a comment to Izzy's experience
Was this experience helpful?
kitty
Siberian Husky
1 Year
0 found helpful
I recently took in a dog from a home that was terribly neglectful and was planning to her down. She is a 1 year old half husky half german shepherd. She was not spayed nor given any shots at all. I have had her now for 2 weeks with shots and has been on her period since I got her. I notice she is a bit anxious around other dogs and having a terrible case of separation anxiety with me. I can't leave her at all without her howling and barking like mad. The last time I left her in a kennel she injured herself trying to break free. What is the likely hood of this being due to her being in heat or is this something that would remain after being spayed and if not how do I go about trying to get her to calm down with me not being home with her? It doesn't matter if my husband is home with her she still cries for me.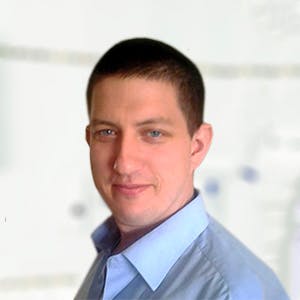 3320
Recommendations
Cases where dogs have come from neglectful homes can be challenging and require a full commitment from yourself; the separation anxiety may be helped if you leave her for short periods of time (one or two minutes at a time) so that she can learn over a short period of time you are coming back and build this up from just going to a different room to going into the garden then to the neighbour etc… As for the socialisation with other dogs, this can be more difficult; there are socialisation classes ran by different organisations, practices etc… where you can observe from afar with Kitty and overtime move closer to the group. Behavioural issues are never as simple as one problem equals one solution. Regards Dr Callum Turner DVM
Add a comment to kitty's experience
Was this experience helpful?
Wiley
Huskey/Boxer
4 Years
0 found helpful
Has Symptoms
Trembeling while traveling in cars
Wiley is a three year old huskey/english boxer mix, extremely social with people and other dogs. He wants to lick whomever he's with to death. He has has separation anxiety disorder since he was young and has destroyed doors, door knobs and molding in several apartments while my daughter and boyfriend are away working. In the past he has undergone professional dog training and has even been on a doggie prozac regimine for a while. I'm trying to convince my daughter to find a better home for him with no confines. Would a large kennel/cage be right for Wiley? That type of confinement seems worse than free reign in an appartment. We love Wiley. He's almost human. What do we do?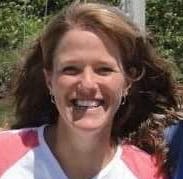 1611
Recommendations
Steven, thank you for contacting us about Wiley. That is very hard to see them suffer like that, mentally, I understand. If you have had training with a professional dog trainer, can you follow up with them and see if they have any further recommendations? It would also be a good idea to reach out to your veterinarian - if he was on Prozac for a while, did it help? If it did, he can safely stay on that long term if he is healthy otherwise, and if it didn't, there are other alternative medications that you can use - sometimes with anti-anxiety medications, it is similar in dogs and people, where you may need to try a couple to see which one helps the most. Your veterinarian can help you with that. It would be a shame to have to give him up when he seems such a part of your family, and I'm not sure a different environment would be any different for him. He might just be more confused because the people that he loves are gone. Some dogs actually do better in a crate or kennel rather than roaming, as long as they aren't left in there for too long, as they have a sense of security inside the kennel - it sometimes becomes a den of sorts for them. If you decide to try a kennel, I would also have him on anti-anxiety medications at the same time so that you have the best chance of him accepting the kennel. Make sure that you talk to your veterinarian about that.
Add a comment to Wiley's experience
Was this experience helpful?
Baylen
Yorkshire Terrier
7 Years
0 found helpful
My 7 year old Yorkie, has extreme anxiety, he high pitch squeals and whines constantly, pees in the house, excessively licks everything, tremors and has a lot of seizures, he has to always be lying on my chest. I have only had him 2 years and he has gotten worse and worse. He is jealous if I touch my other dog and pushes him out of the way. Am currently pregnant and need help before the baby arrives What can I do to make life a little easier.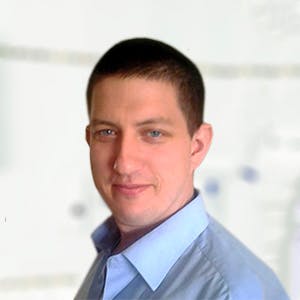 3320
Recommendations
The anxiety is a behavioural issue and it may be a case of having to slowly distance yourself from him, so start with having him laid next to you for a few days and not giving into him to climb on her chest; once he is comfortable laid next to you place him a little bit away from you and stroke him constantly to give body contact and continue this exercise. It is time consuming but there are no quick fixes that I can think of for this level of separation anxiety, you should try speaking with a Behaviourist to see if they have any experience with this. Regards Dr Callum Turner DVM
Add a comment to Baylen's experience
Was this experience helpful?
Maroussi
pitbull
3 Years
0 found helpful
My 3 year old pitbul mix has had car anxiety for about a year, ever since we were in a fender bender together. I've ignored his panting and shaking while we drive, hoping it would just go away if I didn't encourage it. It didn't; in fact it has gotten much worse.

The car situation I can kind of deal with though, but what's happening now is much worse. We moved into a new house with a friend and her dog two weeks ago and since a couple days ago he's been an anxious mess. Tail between his legs, panting, shaking, cowering near me, trying to get outside, etc.

I've tried ignoring it, again, hoping it will go away, but it is driving me crazy. He eats and drinks but is constantly lips his lips and panting. What do I do?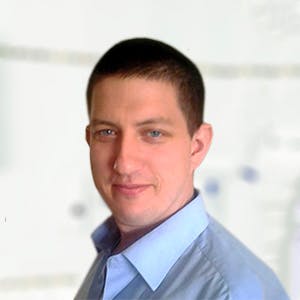 3320
Recommendations
It sounds like Maroussi is stressed by his behaviour and the licking of the lips, when he is getting stressed out it is important to calm him and stroke him; two weeks is a long time to be going through this and it may be just a case of waiting him to become accustomed to living in a different environment, there are no quick fixes unfortunately. You could try things like a ThunderShirt to see if that will have a calming effect. Regards Dr Callum Turner DVM
Add a comment to Maroussi's experience
Was this experience helpful?
Gunner
Pit-Boston terrier
5 Years
0 found helpful
Medication Used
Fluoxetine and trap adore (have been tried)
Fluoxetine and trazadone (have been tried)
My 5 year old neutered male pitbull-Boston terrier mix has suddenly developed an extreme fear/anxiety! His tail between legs and hiding under beds. He wants outside and will not come back inside for hours, hides in flowerbeds. We have had blood work, urine tests and x-rays. We tried fluoxetine but he wouldn't eat. Thunder shirt causes him to stand frozen in fear. He is happy when we are riding in car and going on walks. He has floor surface issues. He gets along with other dogs and we have a 13 yr old german short haired point that exhibits none of these issues. Don't know what else to do.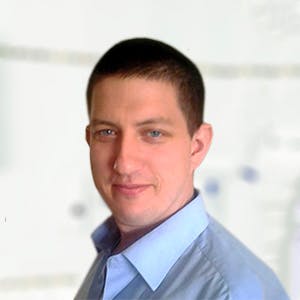 3320
Recommendations
This is definitely a behavioural issue, you need to think back to when this start to see if there were any changes in the home during this time (new furniture, family visiting etc…) as this may have triggered this behaviour; I once saw similar behavioural changes after a new piece of furniture was placed in a living room, once the owners took it out the dog relaxed. If these issues persist, it would be best to consult a Behaviourist to see Gunner within the home to offer first hand advice. Regards Dr Callum Turner DVM
Add a comment to Gunner's experience
Was this experience helpful?
Mabel
Labrador Retriever
11 Months
0 found helpful
Hi,
I have an eleven month old Labrador bitch.She is extremely nervous of strangers
and avoids contact at all costs.I have just been to take her for a trial day at a kennels as I have to go away for a few days in Ocober.It was just awful.She slipped her lead when taken by one of the staff.And ran round in terror until I managed to get her back.I did eventually manage to leave her.She has been taken out among lots of people and to noisy places since 8 weeks of age when I carried her until she had her jabs.I tried her in puppy classes but she was too frightened to participate.I am at my wits end.Do you have any advice on this.
Is there any medication she could try to cal. Her down?
Thanks
Monica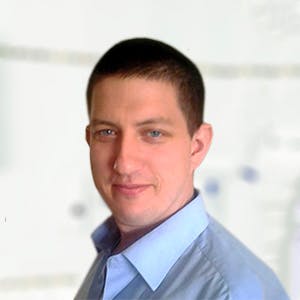 3320
Recommendations
There is no quick fix for behavioural issues and each case is individual, medication isn't ideal as long term there may be undesirable effects especially if you need to leave Mabel for an extended length of time or on a regular basis. This behaviour needs to be modified over a long period of time, I would suggest that you consult with a Behaviourist as they will be able to watch Mabel and give you specific advice tailored to her. Medication would be a last resort once all other possible ways have been exhausted. Regards Dr Callum Turner DVM
Add a comment to Mabel's experience
Was this experience helpful?
Rosie
Jack Russell Terrier
8 Years
0 found helpful
Hello, my jack russell is 8 years and has always enjoyed exercise on the park off leash. She has developed a phobia of motor bike noise and will run in a panic if she hears one. I've tried adaptil plug in, collar, thunder shirt but without real success. Also fireworks are a trigger. I've tried neutracalm also. I think we are at the point of medicating as she is endangering herself when she runs away often towards the road. Are there any medication that have been proven to help without sedation? I've also tried cognitive therapy but nothing helps. Kind regards Jane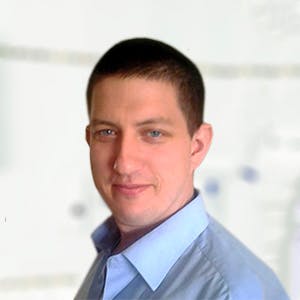 3320
Recommendations
I do not like using medication on a dog with a fear of a particular noise that is in everyday life like motorcycles as treatment is continuous; on nights like fourth of July (or bonfire night in the UK), sedation may be beneficial for the single night (or weekend). For a problem like this, desensitisation is the best course of action; there are programmes which can be purchased or available online where you play the noise at increasing volumes over a long period of time to get the dog used to the noise. One product you could try is Sileo (by Zoeitis) which is FDA approved for noise aversion in dogs (see link below). Regards Dr Callum Turner DVM www.zoetisus.com/products/dogs/sileo/
Add a comment to Rosie's experience
Was this experience helpful?
Boston Massachusetts
Boston Terrier
6 Years
0 found helpful
I have a 6 year old Boston Terrier that I adopted from an animal shelter when he was about 6 months old. He has always been friendly and outgoing and has been socialized well. He was our shelter's mascot for a long time while I worked there. Suddenly he has developed a behavior where he looks like he is scared. He has always been afraid of thunderstorms, but usually he would just sit on my lap and be fine. The last couple of storms he trembles severe and doesn't settle down. This is how he is acting a lot now. It seems random. We will be watching tv and all of a sudden he starts trembling. Sitting on my lap doesn't seem to help him. He will stare at my son or my husband like he is afraid of them, but then will go to them and kiss them. It takes him a long time to come out of it. Generally I go put him in our bedroom for quiet time. I understand him acting this way during thunderstorms, but now he can't even enjoy family time. Nothing has changed as far as that goes. The same people living in the house. We are kind of loud, but it usually laughing. He has never been yelled at or hit. He is a very well behaved dog. Today he got into the trash and when we got home he was trembling in the bathroom. This is something he has never done. Not sure what to do.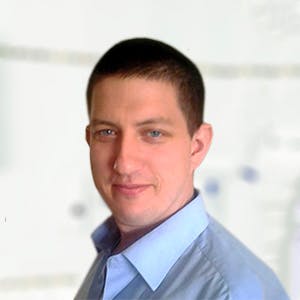 3320
Recommendations
The symptoms which you are describing all may be attributable to behaviour due to a bad experience or a misunderstanding on his part; it is difficult to diagnose or recognise behavioural issues without first ruling out medical issues and to examine his behaviour to see what happens before and during one of these 'episodes' to see if there are any triggers (visual or audible) which lead to him being scared. In these types of cases, I prefer to recommend visiting a behaviourist after first getting an all clear from your Veterinarian to probe the issue deeper; during an episode try reassuring him and stroking him to calm him down. Regards Dr Callum Turner DVM
Add a comment to Boston Massachusetts's experience
Was this experience helpful?