What is Moldy Food (Mycotoxins) Poisoning?
Mycotoxins are poisonous substances produced by fungi and molds that grow on spoiled food. These substances are toxic to dogs as well as humans and can pose a problem for pets that like to eat food out of the trash. There are many different kinds of mycotoxins which are divided into several families. The most common group are tremorgenic, meaning that they contain a neurotoxin which causes tremors or seizures in dogs. Tremorgenic mycotoxins are produced by various Penicillium species of bacteria, with penitrem-A being the substance that most frequently causes poisoning in dogs. Penitrem-A is found on many types of spoiled food, including, bread, dairy products, and nuts. This type of poisoning is relatively common in dogs, with immediate symptoms of vomiting, tremors, and fever. Without treatment, high doses can cause fatal seizures.
Other toxic mycotoxins can also be present including aflatoxins produced by aspergillus fungi. These mycotoxins are metabolized in the liver and may cause hepatocellular necrosis (liver cell death) which will affect liver function giving dogs a yellowish, jaundiced appearance. Fusarium mold containing trichothecene mycotoxins can also sometimes be found on old or contaminated pet food. This will cause vomiting, diarrhea and abdominal pain. Severe mycotoxin poisoning can result in death and even non-fatal doses may be symptomatic for up to five days. Veterinary treatment can reduce the symptoms and help to eliminate the toxins faster, greatly increasing the dog's chances of recovery.
Moldy food can contain mycotoxins that are poisonous to your dog. This is called mycotoxin intoxication or mycotoxin toxicosis. Seizures and tremors are the most common symptoms. Severe cases can be fatal without treatment.
Book First Walk Free!
Symptoms of Moldy Food (Mycotoxins) Poisoning in Dogs
These symptoms could indicate mycotoxin poisoning.
Vomiting
Diarrhea
Restlessness
Disorientation
Tremors
Seizures
High fever (hyperthermia)
Jaundiced appearance (icterus)
Abdominal pain
Types
These are some of the mycotoxins found frequently in moldy food.
Penitrem-A
The most common type of tremorgenic mycotoxin associated with poisoning in dogs, frequently found in mold growing on bread, nuts, cheese and other spoiled products
Aflatoxins
Produced by aspergillus fungi this can also be a component in many types of mold
In dogs, it can affect liver function and may cause icterus (jaundice)
Vomitoxin
A trichothecene mycotoxin produced by Fusarium mold that grows on grains such as those found in bread or dog food
This is an infrequent cause of poisoning in dogs that is mainly caused by contaminated dog food
Roquefortine
Another tremorgenic mycotoxin frequently found with penitrem-A
Causes of Moldy Food (Mycotoxins) Poisoning in Dogs
These are some of the causes and risk factors for mycotoxin poisoning.
Spoiled food left in an open trashcan
Compost heap
Old or moldy dog food
Feeding spoiled food to a dog
Dogs that like to eat from the trash
Diagnosis of Moldy Food (Mycotoxins) Poisoning in Dogs
A history of moldy food ingestion is the easiest way of identifying a likely mycotoxin poisoning in your dog. Whenever possible, you should bring a sample of the suspected substance with you so the veterinarian will be able to better identify the mycotoxin that is causing the problem. If aflatoxins are present, a blood test will show reduced liver function, but other mycotoxins rarely have obvious diagnostic markers. Lab testing of the spoiled food or the contents of your dog's stomach will be necessary to definitively diagnose mycotoxin toxicosis and identify the substance that is causing your dog's symptoms. The veterinarian will also need to test for alternative causes since ingestion of other toxic substances like ethylene glycol, hydrocarbons or amphetamines could cause similar symptoms. A history of your dog's recent activities may be helpful, especially if you didn't see the incident.
Treatment of Moldy Food (Mycotoxins) Poisoning in Dogs
Initial treatment will focus on eliminating the toxic substance. Vomiting may be induced or gastric lavage may be done under anesthesia. Activated charcoal may be given to reduce absorption in the stomach as well as a cathartic medication to initiate bowel movements.
More advanced cases will require medication to control symptoms. Diazepam is often prescribed to control seizures with tremorgenic mycotoxins. Intravenous methocarbamol may be necessary with very severe seizures. For aflatoxin poisoning, intravenous fluids and electrolytes will be necessary to support liver function and blood transfusions might be required in severe cases. Corticosteroids may be prescribed if your dog is in shock as well as other medications to regulate body temperature.
Recovery of Moldy Food (Mycotoxins) Poisoning in Dogs
Most dogs will survive mycotoxin poisoning with aggressive treatment. It is important to get treatment however, since this type of toxicity can be fatal. Finding and removing the cause of poisoning will be necessary to prevent a recurrence. You should buy fresh dog food and throw away the old food in a sealed container or a dog-proof garbage can. Buying dog food in smaller quantities can reduce the risk of contamination. Spoiled food should be disposed of in a garbage disposal whenever possible. Rinse out old milk cartons or bottle before recycling them. Keep sealed lids on all your garbage cans and try to train your dog not to go through trash. Avoid feeding any spoiled food to your dog. Food that is not fit for human consumption will likely be toxic for your dog also.
Moldy Food (Mycotoxins) Poisoning Questions and Advice from Veterinary Professionals
Bella
Dachshund
9 Months
1 found helpful
My puppy is at the vets. On Tuesday she started shaking, just thought she was scared of something. Then shaking was worse wed and Thursday. Thursday took her to the vets at 6pm. They said she was having a seizure, they put her on IV fluids for 4 days, and steroids after she was still shaking 3 days. She is still shaky a little when they watch her from across the room. But when she is stimulated she can't control her shaking. How long would it take for her to get better. Is this normal to take so long, was I too late to take her to the vet.?
Both of my dogs had poisoning for eating mouldy food from our food waste bins that blew over in the garden. Sadly one of them died 24 hours later but the other is still fighting hard. She is however unable to use any of her legs. So she cannot stand etc. Has anyone had a similar outcome? I really hope that she will regain the ability to use her legs again.
Did she recently receive any vaccinations or flea/tick/heartworm preventative? A small percent of dogs, just like people, experience adverse effects. If she did in fact receive any immunizations, I would recommend that you at least report it to the vaccine manufacturer, so they can have record of it in their adverse reaction log. The same goes for Flea/tick/heartworm preventative.
Also, discuss with your veterinarian a future plan for immunizations; what she really needs, consider titers vs just repeating vaccinations, as well as spacing them out over multiple visits vs stacking them up in one day. Just some ideas to keep your little one feeling well. Sometimes, the one size fits all approach doesn't work out for everyone (i.e. A Great Dane receives the same volume vaccine as a Dachshund puppy). Food for thought. Good luck!
Add a comment to Bella's experience
Was this experience helpful?
Maple
Doberman Pinscher
8 Years
1 found helpful
My dog ate very old pasta sauce that didn't look moldy at first. It smelled good and I only saw the mold in it after it was too late. She puked for 2 days and was shaking constantly, had a hard time walking and refused to eat since. It's been 2 weeks now and she's still refusing to eat. She has mild jaundice with high liver enzymes. Her mood and energy is much better now, she runs and plays and goes for walks but the jaundice is still there (2 weeks) still refusing to eat. If she drinks a lot of water she pukes. She took meds for vomiting and appetite stimulator but she still won't eat. Shaking was controlled with Clonazepam, very low dose. I give her subcutaneous fluids everyday to keep her hydrated. She's taking herbs and supplements like SAMe, milk thistle and vitamins to help her heal and function.

How long will it take for her liver function to return back to normal? I read it takes 30 days in humans for new cells to generate. When will she start eating on her own? Will she recover completely from this?
Was she able to recover? My dog is experiencing the same things. I took her to emergency vet but had to take her home due to inability to pay. I do have a prescription for meds that they gave me however, so I can get those. But how did you stabilize her. I know I have to find activated charcoal.
Add a comment to Maple's experience
Was this experience helpful?
Artemis
Cocker Spaniel
6 Years
1 found helpful
Artie found some moldy bread in the garden (likely hidden by another creature) and carried it around in her mouth. It doesn't appear that she took a chuck off of it and ate it. She has been drinking a lot of water and her body tremors no matter what she is doing. How long do I need to monitor this to make sure she is okay or when do most symptoms present that I need to be aware of for further action. Thank you!
Add a comment to Artemis's experience
Was this experience helpful?
Romeo
Shih Tzu
13 Years
0 found helpful
Yesterday, my Shih Tzu who is on a Royal Canin veterinary diet food: low-fat GI to prevent pancreatitis ate up to 10 pieces of kibble that I shortly thereafter discovered were sharing a bowl with a few moldy pieces. He is a very stubborn and picky eater and generally will only eat his food if shaped like meatballs with a few pieces of dry in the center surrounded by wet. This is how I know the pieces he consumed were not showing mold and couldn't have been more than 10 pieces of kibble. Yet because of his age almost 14, previous health history, and small size I am very concerned. It has been a little over 26 hours, and he hasn't shown any digestive issues, no vomiting or diarrhea and has continued to eat (only wet as that is currently what I have access too) and after speaking with his vet and the manufacturer I was told they would replace the dry and to throw it out.
Today he has been shaking some, but he happened to get groomed the morning before the mold incident and is shaved short, so I can't be sure if he is just cold from the A/C. How long do I need to watch him closely to be sure he will be okay? When I tried to find a timeline I found a lot of mixed information some say symptoms will be immediate or within the first 48 hours others say up to 5 days, and does it make a difference knowing that it was a white/green mold on dry dog food as opposed to mold off of human food? The last conversation I had with his vet they informed me that there is nothing that can be done preventatively and we have to wait to see if he will show symptoms. He didn't have a fever and was cool to the touch so I have him wrapped in a blanket and he is sleeping. I just want to make sure I am providing the care he needs to recover and how long should I wait before it is safe to leave him unsupervised for a few hours?
Add a comment to Romeo's experience
Was this experience helpful?
Lori
Mini Schnauzer Chin
1 Year
1 found helpful
I believe my dog must have ate a old pecan,we have a lot on our yard which she has eaten before and hasn't gotten sick. But tonight I found her outside having a seizure I brought her inside and did what I could. She got better but has since had a few more, there are no vets near me that can see us tonight and I also honestly don't have the hundreds it will take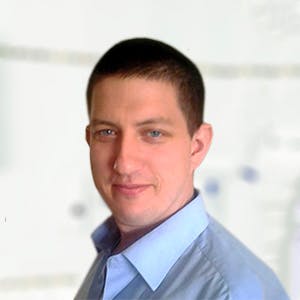 3320
Recommendations
There is no specific treatment for mycotoxicosis if mold on the pecans were the cause; ensuring that Lori remains hydrated is key in these cases. However, if the seizures continue you should consider visiting your Veterinarian regardless of cost to manage the seizures or at least the severity of them as they occur. I cannot recommend any at home treatment for this at this time. Regards Dr Callum Turner DVM
Add a comment to Lori's experience
Was this experience helpful?
Charro
Rat Terrier
17 Months
0 found helpful
My dog has had loss of appetite for a 3 days now and today I found some mold on the underside of his dish. I have replaced the food dish and cleaned the area well. Some diarrhea 3 days ago but it has gotten better. He vomited once yesterday. He was also restless 3 days but ago for one night. He may have also eaten rotten fruit that falls from my plum trees. Mostly he leaves them alone and I pick them up daily but maybe he got to one. Do you think he will be ok on his own or should I take him to the vet for bloodwork?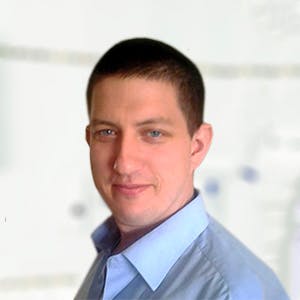 3320
Recommendations
See if there is any improvement in Charro's appetite or behaviour over the next day or two with a fresh food bowl and try to encourage appetite with a bland food like boiled chicken and rice; see how he goes but if there is no improvement or other symptoms present you should visit your Veterinarian. Regards Dr Callum Turner DVM
Add a comment to Charro's experience
Was this experience helpful?
Stacks
Labrador
10 Years
0 found helpful
Medication Used
diagnosis: Acute Kidney failure
Hi Dr., I am trying to educate my stubborn neighbor about the IMPORTANCE of proper dry dog food storage. If you would kindly provide your opinion we would greatly appreciate it.

Scenario

A frugal dog owner/consumer purchased two "Perfectly fine" (sealed undamaged / untainted, mold FREE) 50lb bags of "XXX Dry Kibble" one week before the food expiration date.

After opening the first bag, removed 4 cups of kibble, then rolling the top of the bag (with no clip or sealing device) and putting it on his garage floor. Storage conditions: Humidity is consistently 100%, and the daily temperature low and high is 78 F to 106. The floor is constantly moist/damp due to the humidity.

My question: If an unsealed dry dog food bag is stored for an extended period in the conditions described, APPROXIMATELY how quickly can toxic mold begin to form.

On Sunday morning Stacks appeared perfectly fine. He went swimming with my golden retriever early that afternoon. The diarrhea and vomiting began later that day. The following Saturday I called Paul and Pam to see how Stacks was doing and to invite him for a walk/swim. They were attending a barbecue when I called. Paul stated that "Stacks is at home sick, had not eaten in one week". They had a vet appointment scheduled for Monday. I hung up the phone, drove up to their house (300 yards), cut a hole in their porch screen door and rushed Stacks to my Vet (who fortunately lived in an apt. above her office). Despite aggressive treatment, Stacks passed away the following morning. Paul continues to blame the dog food manufacturer. He NEEDS to blame the dog food manufacturer because he cannot face the reality that he unintentionally poisoned his dog.

Ingredients: Ground Yellow Corn, Meat And Bone Meal, Soybean Meal, Poultry By-Product Meal, Animal Fat (Preserved With BHA And Citric Acid), Corn Gluten Meal, Natural Flavor, Brewers Rice, Salt, Potassium Chloride, Color Added (Titanium Dioxide, Yellow #5, Yellow #6, Red #40, Blue #2), Choline Chloride, Zinc Sulfate, Vitamin E Supplement, Ferrous Sulfate, Zinc Oxide, Niacin, Copper Sulfate, Vitamin A Supplement, Biotin, Manganous Oxide, Calcium Pantothenate, Vitamin B12 Supplement, Thiamine Mononitrate, Pyridoxine Hydrochloride, Menadione Sodium Bisulfite Complex (Source of Vitamin K), Riboflavin Supplement, Sodium Selenite, Calcium Iodate, Folic Acid, Vitamin D3 Supplement, Cobalt Carbonate.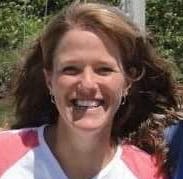 1611
Recommendations
That is a very sad story, I am sorry for the loss of Stacks. While improper storage of food, and feeding expired food, can cause some serious GI effects and intestinal problems, I do not think that it would have caused kidney failure, in my opinion. Since I do not know anything about his diagnosis or medical condition, this might be a question that you can ask of his veterinarian, as they may have a different opinion, but from what I understand, I don't think that the food caused his ultimate demise. Had he been treated earlier, the situation may have been different, sadly.
Add a comment to Stacks's experience
Was this experience helpful?
Tiana
Feist
7 Years
0 found helpful
I think Tiana ate from the neighbors compost pile yesterday. This morning she woke up shaking and panting. Then when she went outside she missed a step, very abnormal for her. I did take her to the vet about 3 hours ago and her temp at that point was 101. She was put on diazepam. Now her temp is 99.4 and it looks like she is hallucinating. Vet said not to feed her right now but she can drink as she likes. Is this enough? She is no longer shaking or panting but she won't lay still and it looks like she keeps seeing things. I'm trying really hard not to be a crazy dog mom but I'm just a little worried. Thank you!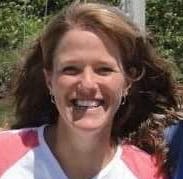 1611
Recommendations
Compost piles can be incredibly toxic to dogs, as they are filled with bacteria. If you are still concerned, it is okay to take her back and have her rechecked with her veterinarian to see if she is recovering as expected. Without seeing her, I'm not sure if you need to be worried or not, but it would be better to be safe than sorry. I hope that she is okay.
My dog got into the trash, I believe he had a small seizure and is very lathargic and in steady, he keeps falling over and seems to be hallucinating. He has been sleeping non stop. Feels like he has a fever but hasn't thrown up and I can't get him to drink anything. Should I get him seen?
Add a comment to Tiana's experience
Was this experience helpful?
Joyce
Cavalier King Charles Spaniel
5 Years
0 found helpful
I have no clue what my dog could have gotten in to. It looks like she is now hallucinating. Just keeps staring in one direction and then another, like something is moving around- an ocular seizure?- No fever, no pain. She's just been doing this for the last three hours. Won't relax. Will engage if you start moving around. A vet visit seems like it may cost several hundreds of dollars, which I don't have. What should I do? Is it worth going to the vet? She was fine today.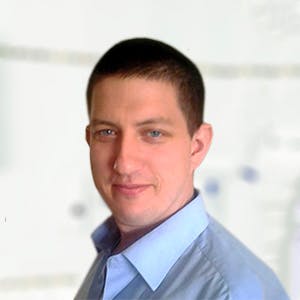 3320
Recommendations
The problem is that we don't know what Joyce has consumed, so it is impossible for me to give any recommendations for home care or anything else; I understand that a visit to your Veterinarian may not be cheap but without knowing what specifically was consumed I cannot offer any informed advice apart from visit your Veterinarian. Regards Dr Callum Turner DVM
Add a comment to Joyce's experience
Was this experience helpful?
Frankie
Minature Dachshund
19 Months
0 found helpful
My 19 month old mini-doxie ate a (one) small homemade "cheese treat" that had blue mold on it. Should I take him to Emergency Vet or try to induce vomiting? So far (30 min.) he shows no adverse symptoms.

The item was a 1/2" cube, if that is pertinent.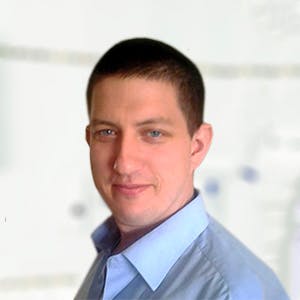 3320
Recommendations
If the cheese was a normally blue moldy cheese like Danish Blue and it was in date, there would be little to worry about; if the cheese was moldy because it had gone bad or the blue cheese was over ripe, there is a chance of a toxin being present that dogs may be susceptible to. If ingestion was within an hour, induce vomiting with 3% hydrogen peroxide; otherwise monitor for symptoms of vomiting, diarrhoea, spasms, lethargy and loss of appetite. If you are concerned, visit your Veterinarian to be on the safe side. Regards Dr Callum Turner DVM
Hey my Chihuahua is having a seizure. I noticed this morning whilebtryna fees her. I took her to the vet and they have her diazepam. When we got home we fed her some soft food and she drank a lot of water. I think she ate some mold outside. Please give me some advice
Dog ate salami that smelled really bad. I have no money at all. But I may have activated charcol
My dogs food went moldy without us realizing it and she ate it one time, she has since has bloody diarrhea. We have thrown the food out and replaced it. She has no other signs of being sick other than the diarrhea. Should we seek treatment for her or just feed her the new food?
Ok the dog ate salami that smelled really bad
Add a comment to Frankie's experience
Was this experience helpful?