What is Perianal Gland Tumor?
The perianal glands are sebaceous-like structures in the perianal skin of dogs, located close to the anus. Perianal gland tumors originate from these glands, and most commonly develop in intact, older dogs and spayed females. While benign tumors are generally harmless and can be easily treated, the malignant variety can create life-threatening conditions for your dog, and will need to be treated aggressively.
Perianal gland tumors develop close to, or directly on, the anus in dogs, and originate from the perianal glands. These tumors can be single or multiple nodules in the skin that can be benign or malignant, and can cause symptoms that involve elimination. If hypercalcemia is also present, your dog can also suffer from kidney issues that can lead to failure.
Book First Walk Free!
Symptoms of Perianal Gland Tumor in Dogs
The presence of a perianal gland tumor is usually not painful for your dog, but it can cause your dog to pay a lot of attention to that area. While these nodules can grow without any symptoms for months or years, they can eventually rupture and bleed, leaving your dog susceptible to infections. Tumors may appear as single or multiple masses in the anal area, and can create a thickened ring around the anus. Signs include:
Round, nodules in the skin near anus
Thickened ring of tissue surrounding anus
Bleeding nodules
Excessive licking of the anal area
Scooting rear end on ground
Colorectal obstruction
Rectal pain
Protruding rectal mucous membrane
Straining to defecate
Bloody feces
Vomiting blood
Increased thirst
Increased urination
Decreased appetite
Lethargy
Reduced exercise tolerance
Growth on the testes
Hypercalcemia, or elevated blood calcium levels
Types
Perianal gland tumors are categorized as benign adenomas and malignant carcinomas
Benign adenomas are masses of the perianal glands that are not classified as cancerous and do not spread
Malignant carcinomas, or adenocarcinomas, are also masses of the perianal glands. These are uncommon cancerous masses that are hard to distinguish from benign adenomas, but can spread to other locations in the body and cause hypercalcemia, or increased blood calcium levels that can lead to kidney failure. Malignant carcinomas require more intensive diagnostic testing and treatments, therefore it is necessary to determine if your dog's tumors are malignant.
Causes of Perianal Gland Tumor in Dogs
While the definitive cause of perianal gland tumors is still unknown, testosterone is believed to influence cell proliferation in the glands. Male dogs have an increased risk compared to females in developing these tumors. For females, adrenocortical hormones may play an important role in tumor growth.
Additionally, genetic factors may also influence the possible progression of this type of tumor. Breeds who seem to be at a higher risk include:
Beagles
Cocker Spaniels
English Bulldogs
Samoyed breeds
Diagnosis of Perianal Gland Tumor in Dogs
A physical exam can help your veterinarian determine if the masses or nodules on your dog's anal area may be tumors. Often a urinalysis is performed, as well as blood work that can reveal an elevated blood calcium level, a sign of these types of growths.
Many perianal gland tumors will be benign, but a small percentage of these growths can be malignant. A tissue sample by a fine-needle aspirate or by a surgical biopsy will be examined under the microscope to determine what kind of tumor your dog has. Chest and abdominal X-rays and ultrasounds can also help to determine of the tumors have spread, such as to the lymph nodes or prostate gland.
Treatment of Perianal Gland Tumor in Dogs
Treatment for these tumors can vary, and can be more difficult if they have spread. Treatment for tumors that are diagnosed as malignant aims to improve your dog's quality of life, while benign masses can be completely resolved.
For intact, male dogs, the primary treatment is the removal of one or both testes. This eliminates much of the testosterone, which can result in regression of small and benign tumors. Your dog is monitored after castration to assess if further removal is necessary.
In both male and female dogs, small tumors can also be removed with cryotherapy, which freezes off the masses. For larger or malignant tumors, surgical removal may be necessary. Fecal incontinence can result from surgery due to damage to the sphincter muscle which is next to the perianal gland.
Chemotherapy and radiation therapy may also be prescribed in addition to castration, and are generally given over several weeks. Estrogen therapy can be administered to shrink tumors, and is used especially in cases where castration is not an option in male dogs. A side effect of estrogen therapy is a life threatening condition of bone marrow suppression.
Supportive treatments can include soothing creams for irritated anal skin, and medications to reduce blood calcium levels, improve kidney function, and alleviate pain and nausea.
Recovery of Perianal Gland Tumor in Dogs
For benign perianal gland tumors, recovery is very good. Neutering leads to a complete regression in 95% of these cases. Your dog may need post-operative care, and should be seen by your veterinarian in 1 to 3 months to monitor tumor regression. In a small percentage of cases, tumors may recur, but can be treated.
If your dog has a malignant tumor, post-operative care may be longer and more intense. You may need to monitor your dog for complications, such as infections and fecal incontinence. Your dog may need frequent veterinary visits for treatments. Recovery is poor, as many dogs can die from the effects of the tumors within a year from diagnosis, or are euthanized.
Perianal Gland Tumor Questions and Advice from Veterinary Professionals
vegas
American cocker spaniel
12 Years
3 found helpful
Hi i have a 12years old American cocker who has a very large lump on his anus it has got alot bigger in the last few months we did take him to the vets but they said if they did operate he would be incontinence which would not be very nice.It does bleed sometimes but i have not got any money to have this done they would not let me pay money every month so should i have him put down he does not seem to be in pain just it does not look very nice as its so big.Help
My 14-1/2 year Wesie has a lump on her rectum. She is also experiencing a lot of intestinal issues, such as throwing up, diarrhea, gurgling stomach, crying, pacing, licking and being lethargic. Can you give me any suggestions?
I have a 17yr old Silky Terrier and he has a sizable tumor that has ruptured. He is not in pain but we have to continually clean the area because of occasional bleeding and to ensure it does not get infected. I need to know if getting him neutered will help to decrease the size of this mass/tumor. It would be nice if someone would respond to these messages.
I have a 11 yr. old mini poodle who has been diagnosed with a perianal tumor. It is small and has only been there for 2ks. He is scheduled for surgery tom. and I am concerned with 1.if incontinence is something that always happens after surgery, an 2. am I jumping the gun. Please help!!!!!
My 15 year old cockapoo has one too that has slowly been growing for maybe two years now. I occasionally soak in Epson salt and clean with cold witch hazel. She is still a playful dog and doesn't seem in pain either. I am just keeping close eye on it if it ruptures then I'll make decision to put her down. But I've read recovery is not pretty and yes you do not want to put your dog thru that at this senior age
There's no need to put him down if he's not in pain over it. My dog has one too but it doesn't affect his life and he's also 12, so there's no need to do anything about it. As your vet said, if he operates he would become incontinent, you definitely don't want that.
Apply for Care Credit card if the vet takes it.
Hi is a vet going to answer me thankyou
Add a comment to vegas's experience
Was this experience helpful?
Toby
Paperanian
12 Years
0 found helpful
Hi. While washing my dog, I noticed a small lump at the 12 o'clock position of his anus, with the size of a pin needle. It was covered in hard feces, so that may have caused the condition?! Doesn't seem to create any discomfort for him while squeezing it.
However, prior to that and within a month from his last monthly wash, I noticed weakness in his rear legs when he first starting to get up from a longer (say, 30 to 60min) rest. It only last a few seconds/steps, before he can walk and run as usual. I have inspected/squeezed his legs and checked his paws, there doesn't to be any discomfort.
Q: Would that small lump have anything to do with his slight weaknesses in his legs? As it appeared around the same time with his leg Symptoms?
Thank you Doctor
Add a comment to Toby's experience
Was this experience helpful?
Rusty
Retriever cross
11 Years
0 found helpful
Has Symptoms
Drops of blood after bowel movement
Took my 11 year old fur baby (retriever cross) to vet last night because of drops of bright red blood while defecating. Was told perianal tumour is the size of a grapefruit, he is not expected to live 6 months. Blood work was done and all is normal, including calcium levels. He is happy dog, still eating, enjoying his walks, smiling, urinating as before and normal stools, except for the drops of blood. He is not bothered by the tumour, doesn't lick the area and is not drinking any more than normal. He weighs 65lbs. Is surgery a good option? Any experience re: life expectancy if nothing further (besides comfort care) is done? Thank you.
Add a comment to Rusty's experience
Was this experience helpful?
Eunice
India Street Dog
9 Years
0 found helpful
My spayed female dog had a peri-anal mass removed and the lab report state" benign adnexal tumor, peri anal tumor upper margin, lower margin and deep resection margin are not free. Lateral margins are free" Does this mean she has an adenocarcinoma? We live in Myanmar now and don't have access to very modern veterinary care. Can you recommend our best way to move forward? She seems completely fine and pain-free. Thank you.
Add a comment to Eunice's experience
Was this experience helpful?
spud
Shih Tzu
Sixteen Years
1 found helpful
Has Symptoms
growth near anal and bleeding
Hello,

My dog name spud (shih tzu) 16 years old has been diagnosed with perianal adenoma tumour.

When I went to see the emergency Vet, he recommended to have a surgery.

My concerns are;
1. will he have any side effects being 16 years of age.
2. is there a possibility of tumour coming back?

What are your recommendation if any?

I want him to live a long and happy life but if the surgery is going to make him unhappy by hurting or tumour coming back, is there another option till he lives? (with happiness and less pain?

by the way, he is eating well and it seems that the tumour does not bother him.

Please help!!!!!!
Add a comment to spud's experience
Was this experience helpful?
Jebbie
Yorkie
9 Years
1 found helpful
My Yorkie has peri-anal gland carcinoma. He had it removed.....half of his tail. So far, his lymph nodes appear normal. What can I expect at this 4 month pointo? So far his appetite and energy level seem normal.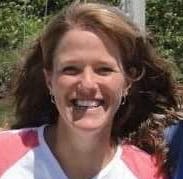 1611
Recommendations
Thank you for your email. Without knowing more about the grade of Jebbie's cancer, location and surgical margins, I am not sure what his prognosis going forward might be. It is great that he seems to be doing well, and your veterinarian will be able to give you more information on what to expect, as they have seen him and know more about his condition. I hope that he continues to do well!
Add a comment to Jebbie's experience
Was this experience helpful?
Star
Boxer
10 Years
1 found helpful
My 10 year old boxer pitbull mix has grown seems to be a anal gland tumor, it is the size of about 2 tennis balls, doctors have said that she would need surgery and go through chemo and that she would have complications if we do surgery. What happens if the tumor ruptures?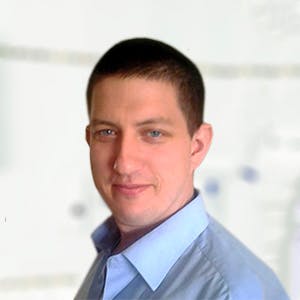 3320
Recommendations
If the tumour ruptures it may cause anal gland content to contaminate the area surrounding the tumour and may make defecation more painful than it may already be; surgery is the treatment of choice in these circumstances even with the risk of complications but your Veterinarian would be able to guide you better on Star's specific case. Regards Dr Callum Turner DVM
I have a Basset Hound with a small black mass close to her anal region. I've been told it's most likely benign but I'm struggling financially to have her see my vet. What do you recommend I Do?
Add a comment to Star's experience
Was this experience helpful?
Buddy
Rat Terrier
18 Years
-1 found helpful
I have a 18yr old Rat terrier, we were told over the past years he had a tumor by the anus, it has now recently grown, leaking, blood and what ever, he also has seizures that are controlled by drugs, do we spend thousands of dollars on the removal, no one knows if he can make it thru or is there something I can do to make him more comfortable, would cbd oil help, and what dose?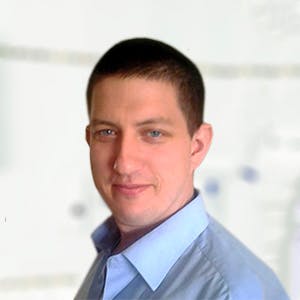 3320
Recommendations
At the age of 18, I don't think the risk:benefit balance is in Buddy's favour as it isn't just the surgery but also the prolonged recovery and possible complications from the surgery; any decision on surgery would need to be discuss with your Veterinarian. I do think that palliative therapy would be best for Buddy given his age which would include seizure control, pain relief and ensuring that his stool is soft; CBD oil is something which I don't recommend as all information is anecdotal with very little reputable information on its use, plus dosing is not consistent across literature and with Buddy's history of seizures you should discuss with your Veterinarian. Regards Dr Callum Turner DVM
Add a comment to Buddy's experience
Was this experience helpful?
Benny
Beagle
12 Years
0 found helpful
I have a 12 year old neutered male who seems to have a perianal tumor. He has always had a sensitive stomach and about a month ago he started having a lot of loose stools occasionally with blood in them. We saw the vet and he didn't seem too concerned at the time, (the lump was maybe 2/3 inch in diameter) and suggested we have it removed, but we are just about to sell our home and don't have a ton of money at the moment so we had to delay for a bit. The lump is now about 1 inch in diameter and irregular. Yesterday it was very slightly bleeding. Today we came home and he had pooped and puked in several places around the house, and there was blood present in the stool. I am worried that this is an indication that the lump is malignant. We will be going to our vet again shortly, but I would like as much info ahead of time to talk to him about as possible. As a side note, he is still acting pretty normally, and eating as he always has.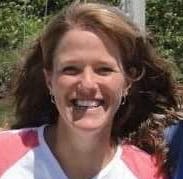 1611
Recommendations
Dogs do get tumors as they get older, and some are benign, but some can be malignant. Some tumors need to be taken off just based on the location, and tumors around the anus can be a problem whether they are benign or malignant. Depending on the location of the tumor, your veterinarian may recommend removal, or may want to biopsy the tumor first. Once you have seen your veterinarian, you will have more information on how best to proceed. I hope that all goes well for Benny.
Add a comment to Benny's experience
Was this experience helpful?
Rudi
neutered rescue dog - x breed labrador,
11 Years
0 found helpful
My 11 year old lab cross rescue dog has had a perianal gland tumor (benign) removed 12 months ago and unfortunately it has grown back. The removal was done by our local vet but he said it was unlikely that they get all the tumor as they didn't want to get clear margins because they were anxious about causing future problems. To have it removed by a specialist has been suggested but it is an enormous expense - they feel they have the best chance of removing it completely. I would welcome your opinion. The cost would be approx 4 times the original cost. Thank you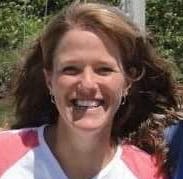 1611
Recommendations
That is a tricky area to do surgery on, and the possibility of damaging the nerves around the anus exists. If your veterinarian feels that a specialist is the best route to go, they are probably right. What you might want to to is to have a consultation with the specialist to have them assess Rudi's situation, and they can give you a better idea as to what you might expect, what the prognosis is for removal, and what your options are.
Add a comment to Rudi's experience
Was this experience helpful?
Trixie
Jack Russell Terrier
16 Years
0 found helpful
Has Symptoms
Butt dragging swollen gland
Hi my 16 year old Jack russell has a growth near her anus and its the size roughly of a golf ball. Some history on her is ever since she was young she always scooted her butt along the floor. And in December we went to the vet to get her teeth checked out since her one gum was inflamed ( which is fine now). Anyways. The vet cleaned her glands after 16 years of her anus glands never being done. I noticed the vet only did one side of her glands and not the other. Now we are in May and the growth is causing her some irritation I can tell and its swollen around her anus. I tried to clean her glands myself but nothing happened and its just a swollen growth and seems sore for her. What could you recommend this might be? Im very worried for her but shes a very squirmish dog and hates vets very much especially now that her gland hurts. Also what could I do to fix this?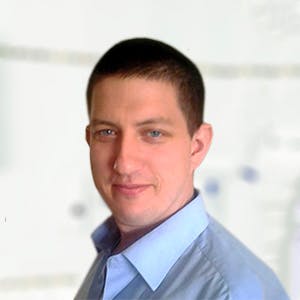 3320
Recommendations
Without examining Trixie I cannot say what the specific cause of the swelling is; tumours, other anal gland issues, perineal hernia among other issues may cause swelling and scooting. You should really return to your Veterinarian for an examination to determine the cause and management options available to you. Try to ensure that her stool is loose by mixing in some plain canned pumpkin in case the swelling is affecting defecation. Regards Dr Callum Turner DVM
Add a comment to Trixie's experience
Was this experience helpful?
Capone
Lab/Pit mix
10 Years
-1 found helpful
Has Symptoms
Brown smooth lump about a inch long
My male lab cross,10yrs,has ,i think, a perianal tumor on his anus.its grown to the size of a grape in last year but doesn't bother him. Today while outside chasing our female who's in heat he came in & tumor was bleeding bad ,it stopped for a while but every few hours blood runs out of it like a access would.i am on SSI I cant afford a vet ,what should I do? Should it bleed like that? Does he need antibiotics? I'm so worried, it doesn't seem to bother him ,he doesn't act like he's in pain, I'm worried about losing blood & infection plz help!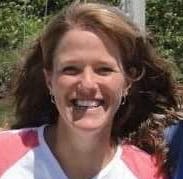 1611
Recommendations
Without seeing Capone or the tumor, I have a hard time commenting on what might be done, but I would worry about the bleeding and possible infection, yes. If he is not neutered, that may help with the tumor, as some tumors are related to Testosterone. Many clinics offer a 'free first exam' so that you could have the tumor looked at and have a better idea as to how to treat it or what to expect.
Add a comment to Capone's experience
Was this experience helpful?
Sunshine
Great Pyrenees
13 Years
0 found helpful
Our 13 year old, unspayed Great Pyrenees/Golden Retriever mix female has 3 perianal adenomas between her anus and her vagina. She has only had vaginitis a couple of times since being diagnosed last May but otherwise she has been doing pretty well. Also she hasn't been in heat in over 2 years. So my question is could there be a connection to those 2 issues since she is an unspayed female? I mean this is a rare and unusual case. Thanks so much!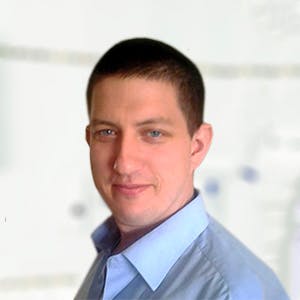 3320
Recommendations
Dogs never stop going into heat, however as they age the regularity may change and they may have more silent heat cycles; I don't think that the perianal adenomas have any influence in this since the regulation of the heat cycle occurs elsewhere. Regards Dr Callum Turner DVM
Add a comment to Sunshine's experience
Was this experience helpful?
Lucky
Rat Terrier
12 Years
1 found helpful
Went to vet today and we thought she had an abscess anal gland but vet went to lance and she told me it was tumor. Without blood work to check calcium levels or to see if it has spread she wants me to have it removed Monday. I want her to remove it but should I have blood work done and what do you think her chances are of it returning and at her age should I have it done?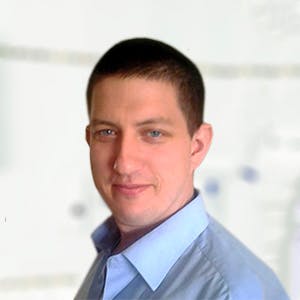 3320
Recommendations
Blood tests before anaesthesia is always good practice especially in a dog over seven years old or passed 75% of the breeds life expectancy. Speak with your Veterinarian about this since some Veterinarians perform the blood test the day of the surgery before induction. Regards Dr Callum Turner DVM
Add a comment to Lucky's experience
Was this experience helpful?
Penny
Rat Terrier
14 Years
0 found helpful
My 14+ year old rat terrier has developed a number of perianal gland tumors that my vet has determined through visual inspection to be benign. The dog only infrequently appears to be experiencing some discomfort (rubbing its butt on the ground)or paying any particular attention to the area. I asked if using baby wipes after walks would help and he said "yes". Would witchhazel medicated pads, i.e. hemoroid wipes, be a better alternative?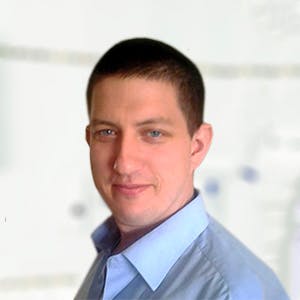 3320
Recommendations
Generally I would recommend using chlorhexidine wipes or general unfragranced dog wipes, however some wipes containing witch hazel are suitable for dogs I cannot be sure that the specific wipes you would use are safe for dogs; you would need to check first (there may be other chemicals not suitable for pets). Regards Dr Callum Turner DVM
Add a comment to Penny's experience
Was this experience helpful?
Sprout
Unknown
7 Years
0 found helpful
Hello,
My 7 year old, neutered, small rescue dog just (today) had a tumor removed from between the base of his tail and his anus. It's been slowly growing larger for over a year. When I first see it, it was the size of a small mosquito bite. The vet told me it was a cyst. It got bigger so I took him in again and they said it was only a problem if it got in the way. I took him in again as it kept growing and began bothering him like crazy. They did another fine needle and said it had to be removed for analysis. Excellent,but I'm super worried it might be cancer. They haven't said. What are the chances? Is this misdiagnoses common? I didn't wait to have it checked so I'm really scared that their mess up may have caused him to wander around with a cancer growing on his little body. My third question, and concern, is that he's only been home 4 hours, but he keeps trying to deficate. He's pushing so hard that his incision bleeds a little. How can I help him? The vet said there are no stitches so I'm assuming it's a glue of sorts. Given the delicate and germy area, I'd really like for this to not bleed whenever he tries to go.
Thank you so much.
He's also meant to start his pain medication and antibiotics in the morning.
Approximate Age, 7. Breed, looks like a long hair Chihuahua mixed with a golden retriever (if that were possible)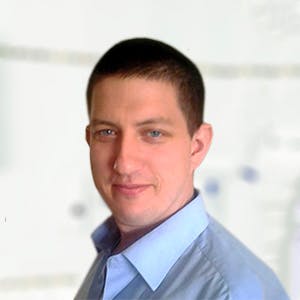 3320
Recommendations
A cancerous growth is always a concern, but without the results of histopathology I cannot say whether or not this is something to stress about. As for the defecation, you should try to feed Sprout some plain canned pumpkin to help loosen the stool to make defection easier; if he continues to bleed you should refer back to your Veterinarian as they may give you some stool softeners. Regards Dr Callum Turner DVM
Add a comment to Sprout's experience
Was this experience helpful?
Cha Cha
chihuahua mix
14 Years
1 found helpful
I discovered a lump near my 14 year old dog's anus. It protruded, very red and was the size of a munchkin donut. I placed a warm, salt water compress on the area twice and it came to a head that night after her licking of that area and blood came out. There is still some puffiness and there's a distinctive whole where the puss came out. Since it's the weekend I haven't taken her to the vet yet. I'm just wondering if this is an abscess or a tumor?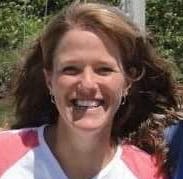 1611
Recommendations
Thank you for your email. Possible causes for that wound might be an abscess, a tumor, or a growth of another kind - without examining ChaCha, I can't see the mass or comment on what it might be, and it would be best to have her seen by her veterinarian as soon as possible to get care for the wound.
Add a comment to Cha Cha's experience
Was this experience helpful?
Rocky
Pomeranian
1 Year
-1 found helpful
My vet keeps insisting we have our 1 year old male pom neutered... He's a very happy puppy and sexually very active, but only with his favorite stuffed animal! He experiences orgasms 2 to 3 times a day... is this healthy? We'd very much like to leave him intact.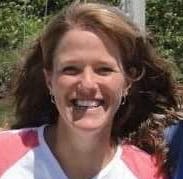 1611
Recommendations
Thank you for your email. Neutering Rocky will prevent a number of conditions from occurring - accidental breeding and running away are two immediate possibilities, but intact dogs are prone to testicular cancer, prostate disease, and perianal tumors. Most dogs are much happier, less nervous pets after they have been neutered. I hope that everything goes well for him.
Add a comment to Rocky's experience
Was this experience helpful?
Jerry
terrier
14 Years
0 found helpful
Has Symptoms
bleeding and leaking from anus
My 14 yr old rescue terrier mix has a perianal adenoma. It has become increasing bothersome and is now ulcerated and bleeding. We attempted to have him neutered as a pup but he was cryptorchid and one testicle never descended. The doctors searched his abdomen but before they found or were able to remove the testicule he became bradycardic requiring on table atropine and the surgery was stopped for his safety. Now we have the difficult delemma of what to do with a 14 yr old with worsening perianal adenoma ? Concern for adenocarcinoma as it appears to be more ulcerated. I do not want to risk his life for removal with possibility of fecal incontinence or complication from anesthesia knowing the other testicle is still within the abdomen.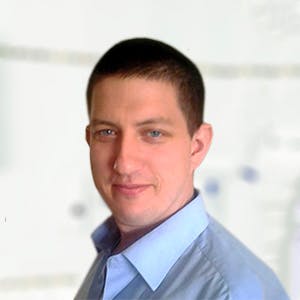 3320
Recommendations
Whilst castration (ultrasound before surgery may help locate the testicle) and local resection are considered the treatment of choice, in cases like this it may be worth considering either cryosurgery with local anaesthetic (if smaller than 2.5cm) or manage the ulceration and give stool softeners to keep Jerry comfortable for as long as you can. You should discuss your options with your Veterinarian, but management at Jerry's age may be the best course of action. Regards Dr Callum Turner DVM
Add a comment to Jerry's experience
Was this experience helpful?
Sebastian
Lhasa Apso
13 Years
2 found helpful
Sebastian, my Lhasa Apso has very large tumors around his anus. There has also been some bleeding as well. He is 13 years old. The vet did a smear and basically said that it was likely cancer and sent me home. I read that the average life expectance for this breed is 12-14 years. I have contacted a specialist who recommends that we have the smear sent for pathology/definitive diagnosis (which we will do) but, if it is deemed to be to far advanced, are there any holistic medicines that will add to his quality of life that you can recommend?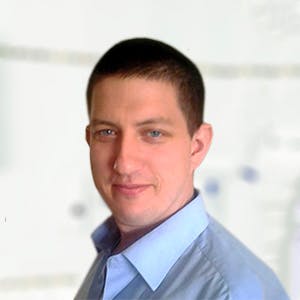 3320
Recommendations
There are no holistic medicine I can think of which would improve quality of life in this type of case, but medical management with stool softeners and pain management would be useful to make Sebastian more comfortable. If you are looking for a more traditional therapeutic viewpoint, I would recommend consulting with a Traditional Chinese Veterinary Medicine trained Veterinarian (see link below) who may be able to give you some advice on herbal management. Regards Dr Callum Turner DVM www.tcvm.com/Resources/FindaTCVMPractitioner.aspx
Look into Reishi mushrooms for your dog. I had a friend tell me their dog had some cancerous cells and they gave the dog the reishi mushrooms and it completely cleared up. Its worth a try. thanks
Add a comment to Sebastian's experience
Was this experience helpful?
Viper
Dachshund
14 2/3
0 found helpful
Has Symptoms
None-we just wAnt to know if neutering only might
have been the right first step & saved him
Our unneutered, dachshund mix dog (Viper) passed away after 2hrs of surgery to neuter and to remove multiple (the vet found 8 during the surgery after seeing 3 in April exam ) perianal polyps that were round, about all about 1 cm in diameter. They had seemed to grow fairly quickly from Feb-March (when we first noticed), but didn't seem to be growing too much through April. Our vet elected tell us that we should neuter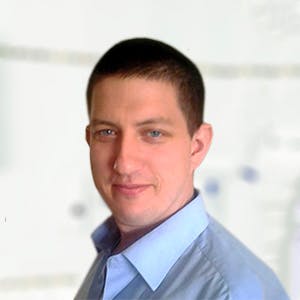 3320
Recommendations
Anesthesia is always a little risky which is why the benefits vs the risks are weighed up by a Veterinarian prior to recommending surgery. The neutering part of the surgery would have only taken only a few minutes and is always considered best practice to reduce the risk of prostate disorders or testicular tumours; the removal of the polyps would have taken longer due to the delicate area of the region. Whilst anaesthesia is safe, especially with modern inhalation anaesthetics, dogs may pass away from a variety of different causes. Regards Dr Callum Turner DVM
My Siberian Husky has a cytology report done for the mass that was growing in his anal sac.
The vet specialty hospital I bring him to doesn't seem to know what he has. Cytology report showed it is "concern for "Perianal Gland Adenocarcinoma". He also has previously been diagnosed of Primary Hyperparathyroidism, which has high calcium in his blood (ionized) even after his surgery to remove one of his parathyroid glands. My question is, is it possible "Perianal Gland Adenocarcinoma" can grow in the anal sac or anal sac gland area?

Cytology report did ask for Histogram to be done so I am waiting for the doctors to tell me that.
Hi..we have a shit zu named weewee and is suffering from this nodules, he undergone surgery years ago and still the nodules started to appear again..he undergone medications and tests and the worst part is positive.he got perianal adenocarcinoma..they given us the options either chemo or removal of tumor but the result seems the same,still have the possibility to appear again.. Its hard to decide because both options doesn't give relieve. They're just temporary.. Please help. We love our dog he is 7 yrs old now.
Add a comment to Viper's experience
Was this experience helpful?
BEN
Samoyd
14 Years
1 found helpful
have antibiotics any place in perianal adenoma, if so which one would you recommend and for how long. This is a 14 yr old Samoyd, who does not seem to be bothered by its presence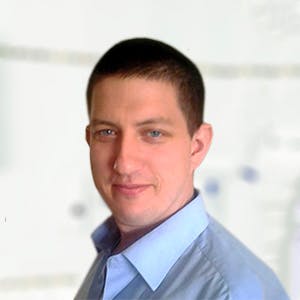 3320
Recommendations
Antibiotics are indicated in the event of infection and are given if there is an infection or as part of aftercare after surgery; in the case of perianal adenoma, castration and surgical removal are usual course of action. Have your Veterinarian discuss options with you given Ben's age. Regards Dr Callum Turner DVM
which antibiotic would you recommend and for how long for infection in a peri anal gland ?
Add a comment to BEN's experience
Was this experience helpful?
Shadow
German Shepherd
11
0 found helpful
My 11 year old neutered German Shepherd mix was diagnosed as having a perianal gland
tumor near his prepuce. He was a rescue dog that was neutered prior to me adopting him at about age 6. I noticed a mass hanging from his abdomen one day while he was urinating. He had a anal gland abcess about 3 months ago but the vet said that had nothing to do with this. He measured this new mass at about 4cm. He did a needle aspirate and sent it into the lab for cytology and it came back as an perianal adenoma. He stated most are benign, but recommendations were to remove it if larger than 5cm.
I have mixed feelings about surgery. Age being one of them and if there is the possibility of it already being cancerous, it would not cure the problem. I am surprised as most of what I have read these are found in un-neutered males. What advice would you recommend as to whether or not to put my dog through a surgery
or just watch it for now. The tumor does not seem to be attached to any organ parts from what I can tell. I can almost hold it in my hand, the size of a golf ball under the skin.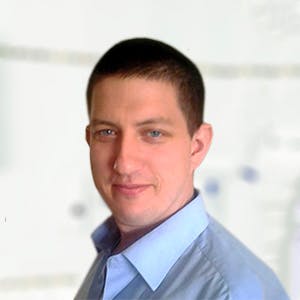 3320
Recommendations
Whilst perianal gland adenoma (named due to the majority of instances occurring around the perianal region) is more common in intact males; however, it may also occur in neutered males and even spayed females. Perianal gland adenomas are benign but can be locally invasive; if Shadow is otherwise healthy with good blood test results (liver, kidneys, blood counts etc…), surgery would be advised as the removal of the mass will make him more comfortable and will reduce the risk of damage from biting, external trauma or other issues. Regards Dr Callum Turner DVM
Add a comment to Shadow's experience
Was this experience helpful?
Mr.Bo
Lab mix
10 Years
-1 found helpful
My dog has a very small mass on his tail about three or four inches from the base of his tail. Histopathology was done and the vet said it was consistent with a benign personal gland tumor. My dog is ten years old and he was neutered nearly nine years ago. Is this seen in neutered males also? Is it common for the growth to not be on or near the anus?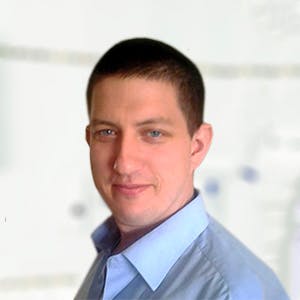 3320
Recommendations
I am assuming this is a perianal gland tumour which normally occurs around the anus but may in some instances occur under the tail. Histopathology is normally spot on with a diagnosis. Regards Dr Callum Turner DVM
Add a comment to Mr.Bo's experience
Was this experience helpful?
Finn
Mixed
7 Years
1 found helpful
Has Symptoms
He does not any other symptom yet
Hi. Took our dog to the vet and he does have a tumor closed to the anus. Although the Dr. didn't say it was this kind of tumor, I believe it is. I would like to know, if instead of removing it, can we ask for a boiopsy first?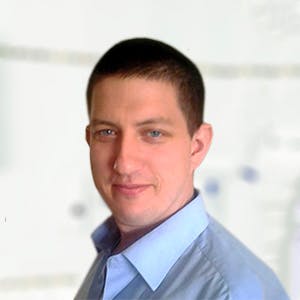 3320
Recommendations
You could have a biopsy done, but due to the location and access to the area it is usually more practical to remove a mass and have histopathology performed. Masses in the perianal area may grow larger (regardless of malignancy) and cause a problem with defecation so removal is normally treatment of choice. Regards Dr Callum Turner DVM
Add a comment to Finn's experience
Was this experience helpful?