What is Fear Aggression?
Fear related aggression can be a difficult and dangerous problem and typically takes time and patience to reverse. Some dogs, such as toy breeds and shepherding breeds, are more likely to develop fear responses, and sometimes aggression.
Although many fear related problems may be eased through the application of proper exercise, diet, and training, some dogs may need additional help such as antianxiety or antidepressant medications to control their actions and reach their full potential.
Aggression related to fear can be a difficult behavioral trait to change and should be handled carefully. This is an easier disorder to prevent than to treat.
Book First Walk Free!
Symptoms of Fear Aggression in Dogs
Dogs that are experiencing fear around people may express it in several ways. Behaviors that may be exhibited when a dog is afraid may include:
Aggressive chewing
Biting
Cowering
Ears held back
Escape behaviors
Exaggerated yawning
Excessive vocalizations
Holding head lower than back
Licking nose or face (with no food present)
Lip tension
Nipping
Pacing
Panting
"Punching" with the muzzle
Showing the whites of the eye
Tail tucked under
Timidity
Trembling
Whites of the eye turning pink or red
Types
In some cases, aggression issues due to fear can become unmanageable with behavior modification and training methods alone. Chronic fear and aggression may require psychiatric medications to assist in treatment. Most psychiatric medications require six to eight weeks before substantial improvement is seen, although a few are relatively fast acting. The most commonly used psychiatric medications for canines include:
Benzodiazepine Derivatives
This category of drugs includes medications such as Valium and Xanax, which are frequently effective for the temporary relief of anxiety and fear as these medications have a relatively quick action. Unfortunately, dogs often build up an immunity to the compounds used for these treatments making them less suitable for long term usage.
Selective Serotonin Reuptake Inhibitors
Often used in canines for generalized fears and obsessive-compulsive behaviors, this category of medication includes Fluoxetine, Prozac, and Zoloft. SSRIs are one of the most frequently prescribed medication for anxiety disorders, and Fluoxetine is one of the more successful treatment methods for aggression issues.
Tricyclic Anti-anxiety Medications
Medications such as Clomicalm and Elavil fall into this category, and are commonly used to treat both anxious and obsessive behavior in canines but may cause troubling side-effects, particularly when weaning the patient off of the drug.
Causes of Fear Aggression in Dogs
Triggers that may cause fear and aggression in dogs are typically a combination of nature and nurture. Possible components to developing aggression due to fear could include:
Developmental Factors - Circumstances such as abuse, traumatic events, or loss of a caretaker may have more of an effect when they occur during a puppy's developmental phase and improper socialization early in life can cause a dog to be more fearful
Environmental Factors - Being in an environment of restriction and overcrowding such as a shelter or puppy mill may induce chronic fear in dogs that may lead to aggression; violent environments or incidents may trigger fear in canines, and in some situations may lead to the development of anxiety disorders or PTSD
Genetic Predisposition - Certain dogs or breeds of dog may have a slight predisposition to develop aggression due to fear; some shepherding and toy breeds may have an inherited predisposition for fear
Physical Disorders - Some physical disorders, particularly those that cause chronic pain, can elicit aggressive behavior in canines due to fear; other disorders with a physical basis that may lead to fear-based aggression may include bacterial or viral infections or the loss of senses such as hearing or sight
Diagnosis of Fear Aggression in Dogs
Your veterinarian will collect information for a behavioral history when you visit the clinic for a behavioral problem such as aggression. Data that is requested to complete a complete behavioral history would typically include the patient's sex and age as well as anything else that may be known about the breed of the canine. Information about the circumstances prior to any episodes of aggression as well as how your dog's behavior changed after the incident can also prove helpful in diagnosing any underlying disorders.
Facts regarding any changes to diet or any new medications that have been introduced recently will also be needed as well as which corrective methods have already been tried and the result. If your veterinarian suspects a medical component to the behavior at all they will typically perform a complete physical examination as well, which will include standard diagnostic tests such as a complete blood count, biochemistry profile, and urinalysis.
Treatment of Fear Aggression in Dogs
Treatment for behavior issues will depend on both the severity and the underlying trigger for the behavior. Chronic aggression due to fear can be a potentially dangerous situation and should be addressed by a veterinary professional. Treatment for dogs who have shown fear related aggression should be a cooperative effort between the animal's owners and a professional trainer or behaviorist. It is important not to scold or punish the fearful dog for its fear response. Scolding your dog for fearful behavior may actually enforce their feelings and increase the chances that fearful behavior will turn into aggressive behavior.
One of the training methods that is commonly utilized to treat fear disorders is known as desensitization, a method in which treats and praise are used in conjunction with the presence of the object of fear to cause the feared object to become more a more positive and familiar presence and thereby reduce the fear of it. Regular obedience training may also be effective in mitigating fear and anxiety, reducing the likelihood of an aggressive response, and may be utilized to distract the dog from negative stimuli in a technique known as a counter-conditioning treatment. In some cases, behavioral therapy and training are not enough to calm the patient and anti-anxiety or anti-depressant medications, such as diazepam or Prozac, may be employed to calm your companion.
Recovery of Fear Aggression in Dogs
Medications given for psychological imbalances will take several weeks before their effectiveness is known, and it is essential that your veterinarian knows all of the other medications your dog is on. The way that canines metabolize this drug is very different from the way that a human metabolizes the drug and dosages will vary based on your dog's specific response to the medication.
Many anti-depressants and anti-anxiety medications have contraindications with certain pain medications, antihistamines, and even herbal treatments such as St. John's Wort or Kava Kava. Medications alone are rarely effective in eliminating challenging problem behaviors, and changes to both your pet's exercise levels and diet are often helpful in reducing problems. Continuing behavioral training will help your pet to become a happier and healthier individual.
Fear Aggression Questions and Advice from Veterinary Professionals
Wall-e
blue healer
5 Years
0 found helpful
Has Symptoms
aggressiveness,attacking,anti socia
I have a Blue healer that is extremely aggressive towards everyone.I inherited the dog from my son who thought he could keep a dog in his apartment,but it didn't work out.So now I learn that I am the fourth owner.This dog who I have come to love is very aggressive.He will not allow any stranger to come near him. He attacks without any reason.He has bitten four people already and my wife and family hate it because no one can come over or even approach the door.Should I put him down or what.He is now about five yrs old.
I have a pit-boston terrier mix who is in the same boat. I've had him 5 years and when managed, is amazing but we have some sort of incident once a year. Being vigilant and true to the dog helps. He is always on a leash (attached to a jogging belt, attached to me) when we are in the yard, I have a treadmill that when I am on my A game we use and it works wonders. When we are outside, he is muzzled or I have it in hand and he has to wear a harness so all I have to do is pick him up. We actually just had a situation on christmas eve where my fiancé took the brunt of his teeth because he was pinned in a corner and was scared. We have been talking about putting him down, but I just can't. I'm looking into medication to calm him/sedate him when the human's schedules change. It is emotionally wrenching and people will tell you to put him down, but, if you have people who understand your predicament you may get more support then you realize.
Add a comment to Wall-e's experience
Was this experience helpful?
Delilah
Staffordshire Bull Terrier Mix
4 Years
1 found helpful
I have an approximately four year old Staffordshire Bull Terrier cross Cattle Dog, who we rescued from the shelter, we have no information on her as she was a stray for a while, we are unable to walk her as she is very aggressive towards other dogs, she has no problem with people as long as we're with her, but tends to lunge, snap, bark, growl towards the other dog. We are unsure as to if the aggression is fear based or if it is past experiences or even just the way we have treated her, we've been working on it and it hasn't really paid off, we are unable to go in our front yard, so we work from the front door. I don't know if us doing this will help, but I would love to hear your advice. Thanks.
Add a comment to Delilah's experience
Was this experience helpful?
Belle
German Shepherd
2 Years
0 found helpful
We adopted a 1 yo female who was very timid, submissive, and high separation anxiety. She blossomed in our home, she still didnt like to be left alone even with our other dogs. However after she gave birth to her puppies she became very fearful. She has nipped and even bit someone who is family outside of our home. Even the way she walks has changed it's more of a lower crouch close to the ground. Nothing outside of her having puppies has changed. The puppies are now 13 weeks old and rehomed. Any ideas of what could have caused such a sudden shift in behavior? She even barks a lot more now also.
Add a comment to Belle's experience
Was this experience helpful?
Nyla (9y) and Maci (4y)
Terrier mix
9 Years
0 found helpful
I have two dogs that do exibit signs of fear, luckily I have been able to keep it under control and work with them by providing avoidance, treat distraction, positive treat reinforcement. I don't think the fear has improved, but they have been more manageable with these tools I learned from the trainer. They are social with other low activity dogs, and have several dog friends. The problem here now, is the introduction to my girlfriend's dog. I am at a loss. Her dog is a 1 year old shepherd mix. He is full of energy and plays rougher than my dogs like. My dogs are fine on walks and in the yard with him, one actually enjoys paying chase with him. They will occasionally lick his face. Inside the house, they show fear of him, which I feel he mistakes for play. They will growl, and I don't separate them in time, they will scream out and start attempting to snip or bite him. It is like they cant get used to him, and he cant pick up on their social signs.

We tried trazodone to help calm everyone down, but hes still very energetic, and my girls were no less relaxed.

I know he is overbearing to them, and he means no harm. I cant seem to find a way to get every one to coexist. I know its possible, because there are times they appear relaxed around him.

I am desperate for any help or suggestions.
Add a comment to Nyla (9y) and Maci (4y)'s experience
Was this experience helpful?
Charlie
Pembroke or Cardigan Welsh Corgi
4 Years
1 found helpful
Hello,

I have three corgis, henry 5, Tess 11 and Charlie 4.5.

IN the last 6 months Charlie(4.5)has been very aggressive towards my other 2, too the point where both of them has been hospitalised. We have no idea where this came from, she has always been such a sweet little soul. We have now had to desperate them completely as every time she has the chance she will attack one of the other dogs. We have had blooods done and she is perfectly healthy, there may be a possibility she has low calcium which we are getting retested tomorrow. We saw a behaviourist vet Tuesday and he has diagnosed her with sever fear aggression. We were given three options , 1 - put her down, WHICH WILL NEVER EVER HAPPEN, 2 - Either rehome her or the other two, which i cant do, i love them so much, 3 - seperate them which we have and put her on antidepressants which we have done. Please help ? What else can i do? I am desperate and need help.

Kate
Add a comment to Charlie's experience
Was this experience helpful?
Russell
Pug/Min Pin
1 Year
0 found helpful
I have 3 male furbabies: Paco who is 7, and 2 brothers from the same litter, Hiro and Russell, who just turned 1.
Ive had Paco and Hiro since birth but adopted Russ about 6 months ago. All got along fairly well until 3 days ago, while sleeping in thei usual spots together (Hiro and Russ) a fight broke out! They can't stand the sight of each other now! Which is sad because they were best buds!
Paco does not have an issue with either one of them, just the usual grumpy growl as I call it.
I have been separating Russ and Hiro ever since. Russell has been the aggressor, begins to growl at first sight.
I also tried CC&D, but I have zero confidence in my ability even though I really, really, want them all to get along. I'm not able to afford a proffessional at this time.
What are some things I can do besides keeping them separated? Or how can I gain confidence?
Add a comment to Russell's experience
Was this experience helpful?
Marley
British Bulldog
3 Years
0 found helpful
Hi, I have a nearly 3yr old British bulldog that I bought of someone 4months ago, she is not desexed (but will be getting desexed as soon as her health is ok), she is perfect in every way, housed trained, walks well on lead & perfect in car etc, she is very loving towards me my 10yr old but as soon as my 21yr old walks in she growls at him he goes to pat her & she will snap she also does this to my mother (78ys old), she is ok with some but not with others, she gets quite nervous & growls, it's like she's scared, not sure what to do, thanks carol.
Add a comment to Marley's experience
Was this experience helpful?
rocky
Alaskan Malamute
7 Years
0 found helpful
Hi,
I have been fostering a ~7 year old malamute/husky mix through a rescue center for about a year now. From day one at the shelter he was a difficult dog-- he was kept chained up in a backyard for the first ~6 years of his life with little socialization with people or dogs. He is very sensitive about being handled and will often react by snapping and growling, even when being pet (by basically anyone besides me). When I first took him home it took me about a month to be able to pet him without him snapping or growling. One strange thing is that he often invites being pet and has "happy" body language, but once he is touched he will snap. Now, we loves to be pet by me, cuddle, and wrestle. Originally we thought he might be in pain, but we took him to the vet and they did not find anything conclusive. He is also reactive to people, and dogs while out on walks (but that's a different problem). All of his issues seem to stem from fear, as he was probably never properly socialized and had negative experiences with not being touched/handled nicely. Malamutes in general are often stubborn, so I understand with his lack of socialization, genetics, and past bad experiences make up his behavioral issues. He has been working with one of the best positive-reinforcement dog trainers who we were able to find who actually specializes in fear aggression and has plenty of northern breed experience. She mapped out an 8-week training program for him, but his progress has been extremely slow. About 3 months of training has now passed and we are still only working on handling issues indoors (which was supposed to be 4 weeks). I wonder if you have any insight or advice to give to help this guy become more confident and fear-free! I wonder if medication like fluexotine may be helpful to help his behavior modification along with training-- although I have read that in some cases it makes aggression worse. I also know this might be a long shot, but I have read that hypothyroidism is very common in malamutes his age and can cause behavioral issues.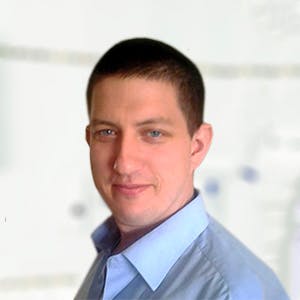 3320
Recommendations
The problem here is that Rocky was kept chained up for six years and therefore it is only a fraction of his life that he has been with you and old habits die hard; fear aggression can be difficult to control in any dog and care needs to be taken to address it properly. We have an article on fear biting (linked below) and there is a section where you can ask a question to our certified dog trainer for follow up questions. Regards Dr Callum Turner DVM https://wagwalking.com/training/not-fear-bite https://wagwalking.com/training/not-attack-strangers https://wagwalking.com/training/not-attack-other-dogs
Add a comment to rocky's experience
Was this experience helpful?
Remmy
Puggle
2 Years
0 found helpful
Hey, we just rescued a 2 year old pug/beagle cross. She wasn't taught anything and was just spayed before we got her. She is seemingly very affectionate towards us, though she's been pawing at our faces and laying on her back basically on us at anytime. She's has been nipping a time female dogs but hasn't been fine with people. She's loves to try and escape anywhere and anyway possible. She's also barks at everything and howls when we leave the house. She also flinches and cowers when we move around her. We're wondering how to support her and hopefully end the howling/barking and possibly get her to come when called?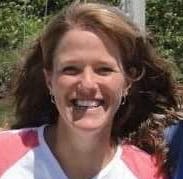 1611
Recommendations
I think, from your description, it would be best to work with a trainer for Remmy and your family. You don't know her background, and now is the time to address any behavioral concerns. Your veterinarian can recommend a trainer for you, and you want to make sure that you have a trainer that uses positive techniques rather than punishment.
Add a comment to Remmy's experience
Was this experience helpful?
Stanley
Dachshund
6 Years
0 found helpful
I adopted a 6 yr. old Dachshund from a rescue 4 weeks ago. The dog is so sweet to me and my grandchildren, but when my husband moves, he will run after him, bark and nip or plow into the back of his legs. Between, the adoption fees, neutralization fees, shots, we don't know the dogs background and are scared to put hundreds of dollars into trainers. My husband says that the dog needs to go back to the rescue tomorrow. I have been researching and my husband has tried so hard to make up to this dog, and there are times the dog will want up beside him, and is find, until he moves . What is left to do ?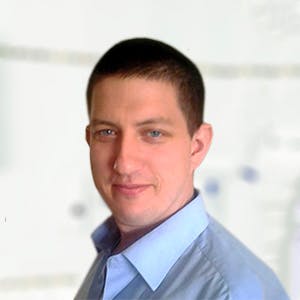 3320
Recommendations
We have a section on our site on training (see link below) at the bottom of the page there is a section to discuss this with a certified dog trainer for free. Regards Dr Callum Turner DVM https://wagwalking.com/training/not-be-aggressive
Add a comment to Stanley's experience
Was this experience helpful?
Lexi
Australian Shepherd
3 Years
0 found helpful
Has Symptoms
fear agression and biting
we have just adopted a 3 yo australian shep mix. Since having her the past 6 weeks she has been a little hyper and have had a habit of nipping if she got excited. We have been working on that. Tonight after our 8 yo son backed into her when he did not realize she was behind him, she reacted by biting his hand and breaking the skin in one small puncture wound. She did not give any warning. We don't know if this is something we should now be worried about will happen again, or is this just a one off of her being startled and afraid. Very sad and don't know what to do.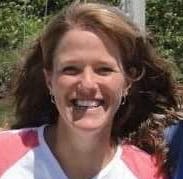 1611
Recommendations
Since you don't know Lexi's history, it is difficult to say whether she was just startled, or if this is a behavior that needs to be corrected. You have not had her very long, and it can take some time to learn each other's personalities. It would be best to have a trainer work with her, and you, to identify the triggers for her behavior and learn how to correct it, sooner vs. later. It is important to find a trainer that works with positive techniques, and not punishment. If you need to find a good trainer, your veterinarian will be able to recommend one for you. I hope that all goes well for her.
Add a comment to Lexi's experience
Was this experience helpful?
Parker
Shih Tzu
18 Months
0 found helpful
Has Symptoms
Biting, anxiety, dislike of touch
What do I do? I have a 2 year old shih tzu who normally is a very sweet dog. Last night he bit my daughter again, it started in June and I thought he was getting better. I am not sure what has happened lately but it is getting worse where now he does not even like me to touch him sometimes. I cannot let my kids keep getting hurt. I am sure it is a culmination of issues from over the last couple of years that we as new dog owners were not aware of….. Most of the time the incidents happen when he is laying on the couch or on the bed. It used to be just startle response but last night my daughter was laying back on pillows and the dog was licking her and licking her, she said Parker stop and he kept going, she went to push him away and he snarled and bit her cheek. Earlier in the evening she did step on his tail and he bit her shoe so maybe that was the first warning. I don't know anymore. I had a trainer but she is not kid friendly and refuses to understand about kids and behavior. In the meantime we are keeping the dog off the couch and the kids beds and only allowing him in our bed when the kids are asleep. He used to have free roam of the house but starting today I made he so he can only go downstairs. He stopped two weeks of antibiotics yesterday for a UTI and is now playing again. I am confused and do not want to give my doggy boy away. We are adopting his mother in May so we think that will help. I did notice he is very itchy and biting his paws so I am taking him for a full work up at the vet tomorrow.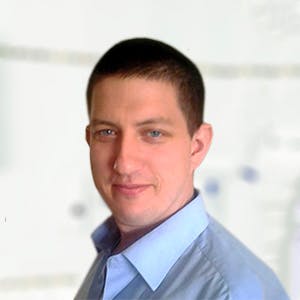 3320
Recommendations
It is good that you are taking him into a Veterinarian tomorrow as the issue for the paw biting (food allergies?) can be addressed as well as looking out for any medical reason for this aggression; most cases of aggression are purely behavioural but would be good to rule out medical causes with the Veterinarian. When it comes to behaviour, a stern hand is best with punishment being delivered by placing Parker on the floor on his side; given the size of Shih Tzu's it is quite easy, however it should be done right. I've put a link below to our page on training a dog to not be aggressive, there is also a Q&A section near the bottom where you can ask a question to a dog trainer. Regards Dr Callum Turner DVM https://wagwalking.com/training/not-be-aggressive (it says Chihuahua on the article but applies to other breeds)
Add a comment to Parker's experience
Was this experience helpful?
Amber
Staffordshire Bull Terrier
2 Years
0 found helpful
I recently took in a 2 year old female Staffordshire Bull Terrier mix, Amber. Her previous owner had told me that she has fear aggression due to a traumatizing experience from when she was attacked by two dogs. When I walk Amber, she barks at other dogs and snap at them if she feels threatened, thinking they are a danger to her. Sometimes, she pays no mind to other dogs nearby and does not react. When that happens, I have to hold her back and turn around in a different direction away from other dogs. Her previous owner also mentioned that she is good with some dogs, but it depends on their personality. Amber also has to slowly warm up to dogs and be properly introduced to them. She is a sweet lovely girl and my boyfriend and I would love to help Amber overcome her fear aggression towards other dogs.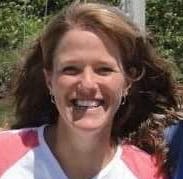 1611
Recommendations
Thank you for your email. it isn't surprising that Amber has aggression issues with other dogs if she has had those experiences in the past. It might help to work with a trainer, as they will be able to identity possible triggers for her and help you develop strategies to help her. Your veteinarian can recommend a good trainer in your area.
Add a comment to Amber's experience
Was this experience helpful?
Montezuma
Labrador
6 Years
0 found helpful
Has Symptoms
Agression to other dogs in his zone
Low tollerance to shouty voice
I have a 6 year old Black Lab that has always shown signs of fear aggression. He is a great working dog and very well behaved in all other aspects of his life. Proud to say he was trained in all aspects by my wife and I and is all I could have hoped for in a working dog.
I have always put this behavior manifestation down to our old dog, who is no longer with us, telling him off at an early age and another family members jack russell terrier that used to bite Montes tail when he was a pup, not out of play but bloody mindedness.
Monte and the older dog were pretty inseparable, although Fin was always the boss, and we think he is now feeling the loss of his buddy who was put to sleep at Christmas 17 aged 13. We have been toying with getting another dog as company but cant if this behavior is not treatable. It would not be fair on the new dog, especially a rescue or Monte..

He has always been able to be left for short times when Fin was with us, whenever you got home he was usually fast asleep on the bed. Since loosing his mate, he has been found at the front door waiting for my wife to come back, this is very unusual. He has always spent a lot of time with us and is rarely left for more than a couple of hours if we go for a meal. He has company at home all day if left or goes to work with my wife.
Monte doesn't go looking for trouble. My wife re-calls him when other dogs are in the vicinity and he is content to sit by her until they have passed by. Its only when inconsiderate owners don't keep their dogs under control and they let them come running up invading his space that he reacts, especially when they get behind him sniffing. He doesn't show any signs of aggression towards humans so much so he cuddles up to our two grandchildren on his bed, although we are always vigilant for any changes.
I hate the thought of him missing playing with Fin, they both used to do the wall of death around the garden spinning around and taking turns at play fighting with no aggression shown.

He also has a low tolerance to loud voices, and bangs but is fine on the shooting field as a peg dog with shots going on all around him. I put this down to his love of working and doing what he's been trained to do. I have never had an instance of him reacting badly in these circumstances unless other dogs get too close during breaks.

We were asked recently about his behavior with other dogs by a rescue centre we were viewing to rescue a GSP but suddenly realized we don't interact him with strange dogs at all, we always try to remove him from any potential situation.

It would be great to offer another dog a home, we live in the middle of the Cotswolds and have 000s of acres of walks right out side the house. but I don't want to make things worse for either dog.

He's a truly lovely lad and we would love to give him the confidence to enjoy the company of other dogs to play with. I have read more negative than positive reviews regarding Anxitane on Amazon but they do seem to using it for separation anxiety and not so much fear aggression.
I've chosen moderate for the state of his fear however I would says its between mod and serious. Any help is much appreciated. Sorry for the long note.....
Andy (UK)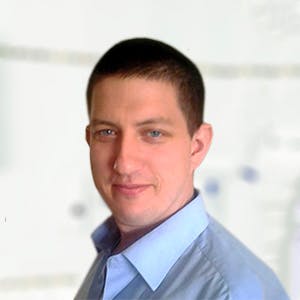 3320
Recommendations
The Cotswolds is a beautiful part of the UK, I know the area well. However, the problem here is not an easy fix; you need to socialise Montezuma more to get him used to other dogs which I know is easier said than done. The short cut way would be to visit a Trainer who has a few calm sociable dogs which would not react so much to aggression from Montezuma if he feels threatened. Unfortunately I've no quick fix for you, but do suggest you attempt socialisation in a controlled setting. Regards Dr Callum Turner DVM
Add a comment to Montezuma's experience
Was this experience helpful?
Kermie
Mini Schnauzer Chin
10 Months
0 found helpful
Has Symptoms
Pulling and barking at approaching
We have a 10 month old minii schnauzer..had him since 8 weeks old. FRom the beginning has always been a puller on leash and always barks insistently at people and other dogs that pass by or he sees at a distance. But today he did something new..a child was going over to pet him and he lunged at her .didn't get 5 feet away..and then ran in the opposite direction. Like he was afraid of her. He was on a leash,,,up until this point ,once he'd go over to the dog or person and be friendly and get to know them. Loud noises do scare him..HELP!!! He is no fun to walk at all..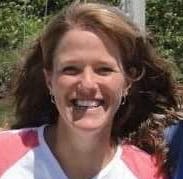 1611
Recommendations
Thank you for your email. Schnauzers are terriers and, by nature, are curious, and protective. They can get a little bossy, and a little nippy at times. Thankfully, Kermie is very young, and very trainable. The best thing to do for her would be to enroll her in puppy classes, as they will be able to help teach her some manners. If you get through the basic puppy classes and the trainer feels that she needs further work, they can either help you with that, or refer you to a more advanced trainer. Your veterinarian can help you find a good puppy class near you. Schnauzers can be such fun dogs, I hope that you are able to curb these behaviors quickly!
Add a comment to Kermie's experience
Was this experience helpful?
Cole
Staffordshire Bullerrier Cross.
Seven Years
0 found helpful
My seven and a half,male,unneutered Staffordshire Bull terrier cross has fear aggression I think,we had him since he was ten months old, all I know he was chained up outside and fed scraps, he doesn't like shouting as he bites,my stepson has been staying with me and his dad for two weeks, well Billy had 5 fits,which the dog doesn't like,when Billy came round he was disoriented and when Cole, the dog,jumped up him, Billy was get him off me,so of course Cole was trying to bite him,which he did before I put him in the back room,he goes mad barking and scratching for about maybe ten ,five teen minutes,then whines like a baby,this happened yesterday and then it happened again,he has already nipped me and bit my partner on the leg quite badly before.I have phoned my local pdsa up and they want me to muzzle Cole, I have tried, he moves his head away, so I'm not going to force him,I've tried leaving the muzzle on the floor,he doesn't go near it,they have told me because he is a biter the vet wont see him unless he is muzzled,I had a bahaviourist round and explained he said its not fear aggression, i know it is,by what i have read what others have said,all they tell me that the best thing is to pts,as this has been going on now for over two years off and on,and it will only get worse,which it is.afterwards its as though cole has done nothing wrong,he loves people when we are out,just not other dogs,I've got family with young children and older children that won't pop round because of the dog,I have a dog gate, he will jump over it,also if I use the vacuum he will actually bite it,he gets anxious if I go in my loft by using stepladders, he whines like a baby,I think as he has got older,he has had more problems and I think that if I do keep him till he is older,then I am going to have even more problems with him,he doesn't like the bath or being picked up,that's also a no no.I am seriously thinking of pts,but as I say it'should trying to muzzle him.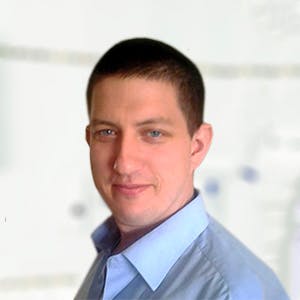 3320
Recommendations
These issues are never straightforward and the approach for one dog may for different for another, if the Behaviourist believes it is not fear aggression it may be just a lapse in training and allowing him to always get his own way. Cole should have been neutered at a young age which may have helped some aggression issues; if Cole is attacking people like your Stepson and you are unable to control him you should consider either residential training or euthanasia. Regards Dr Callum Turner DVM
Add a comment to Cole's experience
Was this experience helpful?
Millie
Jack Russell Terrier
6 Months
0 found helpful
I have just discovered that my puppy may have come from a puppy farm and is showing signs of fear aggression, She was 10/12 weeks old when i got her and was told that she had been bought as a family pet but had to re-sell her due to a family member having allergies, i have since found out that the same people have been selling other puppies and using the same con line. Once i had her jabs done i had her straight out meeting other dogs and she always acted very timid around them and i put this down to her size, she is a Jack Russell. She was fine with my 2 cats and also my Grandkids, but she has gradually has been showing signs of fear aggression which seems to get worse every time i take her out, i have tried the distraction method and it can work as long as she is not approached by another dog or person, she has a snarl at the family if any of us go to move her physically and has now went from puppy play with the cats to a sort of head butting, herding type of movement. I really believe that if i am right and she has come from a puppy farm that she has not had the socialisation most needed in puppies. Would getting her involved a training class correct this behavior or will it be too stressful on her. My biggest fear is that she will go into attack mode on my grandaughter who is 15 months old.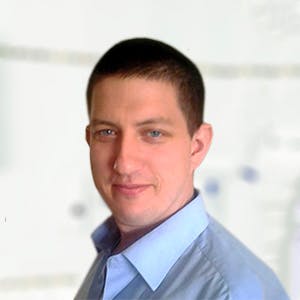 3320
Recommendations
I understand your concerns and the puppy trade is a disgusting one which I've witnessed first hand as a Government Veterinarian and there is an interesting BBC Panorama (like 60 Minutes or 20-20 but from the UK) about the underhanded tactics and deceit in this industry which is appalling. Aggression may occur for various reasons and this behaviour needs to be addressed quickly as the longer it is left, the more difficult it will be to correct; puppy training classes can be useful but risky, it would be best having a one on one with a Trainer and using their dogs to help correct this behaviour in Millie. There are general tips about punishing this behaviour and pinning a dog on the ground to show dominance but if you can speak with a trainer to get specific tips for Millie a quicker resolution can be found. Regards Dr Callum Turner DVM
Add a comment to Millie's experience
Was this experience helpful?
Kaiya
Cattle Collie Dog
2 1/2
0 found helpful
My dog definitely has an inherited predisposition to fear - she is a border collie/aussie cattle dog mix - I've had her since 8 weeks and she was socialized early - did puppy class, regular obedience training, agility etc- she is highly intelligent and well trained, but has aggression that seems fear based - she remains terrified of everything, regardless of many hours a week of counter conditioning/desensitization - I have consulted trainers, behaviorists, done 40 days of boot camp and daily training and nothing is alleviating her fear. Tried cannabis oil, prozac and anxiety vest - nothing works at all. Do you recommend trying valium, or can you advise me at all? I worry about her biting my 4 year old - she has bitten me, and recently had knee surgery that is only making her issues way worse. I'm the last person to even consider giving up on a rescue dog, but I have put countless hours a week into her training for 2 1/2 years with no resolution and spent $12, 000 on various attempts at solving this problem, and I am seriously considering rehoming her, as much as it breaks my heart.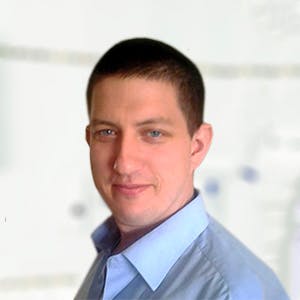 3320
Recommendations
When I hear an owner ask about Valium (diazepam) or similar medications, it is usually because they don't have the patience to train a dog properly which you obviously have dedicated time and resources to; the use of benzodiazepines is not a real solution for day to day life and should only really be considered for short term therapy. There are some medicines for noise aversion but general aggression is a bit more difficult to treat; I cannot recommend any particular medication in a dog I haven't examined but would advise you speak with a Veterinary School to see if they can offer any assistance. Regards Dr Callum Turner DVM
Add a comment to Kaiya's experience
Was this experience helpful?