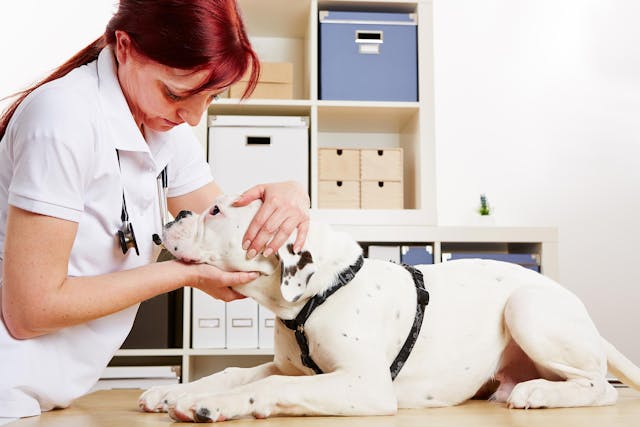 What is Skin Cancer (Hemangiosarcoma)?
A hemangiosarcoma is a malignant form of cancer that originates from the cells lining the blood vessels. It causes fast growing but fragile tumors that are prone to rupture, and when they rupture they can bleed profusely. When these tumors occur on the skin they are called dermal hemangiosarcomas and when they occur underneath the skin they are known as subcutaneous or hypodermal hemangiosarcomas. When these tumors form internally there is a very poor prognosis, with very few patients living more than a year after diagnosis. With surgical removal and aggressive chemotherapy treatment, the prognosis is somewhat improved for the dermal and subcutaneous forms of the disease.
Hemangiosarcoma is an aggressive and malignant form of cancer that originates from the cells lining the blood vessels. Aggressive treatment may prevent the spread of tumors on the skin.
Skin Cancer (Hemangiosarcoma) Average Cost
From 22 quotes ranging from $3,000 - $10,000
Get a free pet insurance quote in less than 60 seconds!
Easily compare quotes from the most trusted pet insurance companies in the United States.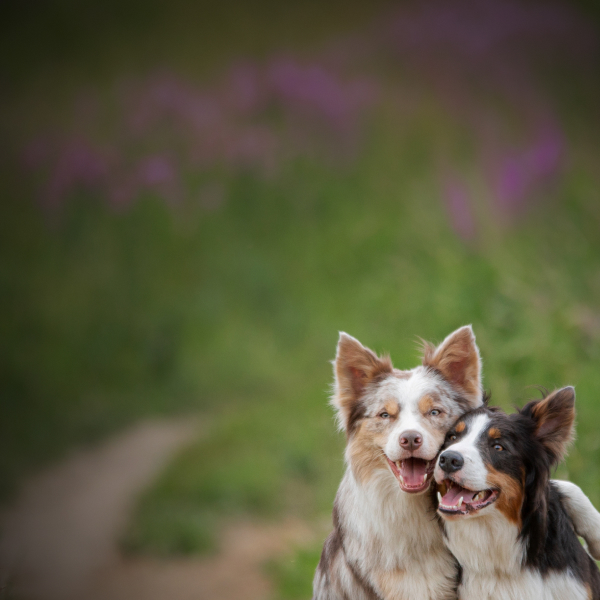 Symptoms of Skin Cancer (Hemangiosarcoma) in Dogs
Many of the symptoms of hemangiosarcoma in dogs may arise from blood loss due to the internal rupturing of one of the tumors. 
Collapse
Depression
Difficulty breathing
Lack of appetite
Lethargy
Lumps on or directly under the skin
Pale mucous membranes
Shock
Ulcerated sores on skin
Visible bleeding
Vomiting
Weakness 
Additional gastric and cardiac symptoms can arise if the cancer has spread to the spleen, heart, or liver. 
Types
Dermal
These hemangiosarcomas grow on the skin itself, presenting as red or purplish-black tumors on the surface of the skin
The color comes from the blood that is encased in the hemangiosarcoma
These tend to be located on the areas of the body that receive the most solar radiation
Subcutaneous (hypodermal)
These form directly under the skin and can be found anywhere on the body, and can appear very bruise like or may appear raised, but otherwise normal
The lesions can be either soft or firm
Subcutaneous hemangiosarcomas are more likely to metastasize than dermal hemangiosarcomas
Causes of Skin Cancer (Hemangiosarcoma) in Dogs
The causes of any cancer can be ambiguous but there are some things that may trigger the formation of hemangiosarcomas. Dermal hemangiosarcomas, in particular, have a link to solar radiation and are more common in dogs with short hair and dogs with white hair. Using sunscreen formulated for dogs, especially for dogs with short or sparse coats, may help prevent their formation. 
Age (average age 8-11 years old) 
Breed predisposition: Boxer, Dalmatian, Doberman Pinscher, German Shepherd, Golden Retriever, Labrador Retriever, Pointer, Rottweiler, Schnauzer
Exposure to solar radiation
Diagnosis of Skin Cancer (Hemangiosarcoma) in Dogs
Your veterinarian is likely to start with a verbal history from you and a physical examination of the masses or lesions and will also want to get a sample of the tissue so that it can be examined more closely. A complete blood count, biochemistry profile, and urinalysis are also likely to be done at this time as well. As hemangiosarcoma is a malignant cancer, your veterinarian may want to run some testing to see if it has spread to any internal organs before making any recommendations. Other types of tests that may be recommended are:
Cardiac ultrasound to detect tumors that have formed on the heart
Clotting tests to assess organ function
ECG to detect abnormal heart rhythms 
Radiographs of the abdomen and chest to detect masses in the lungs, spleen or liver
The final diagnosis will be made through a biopsy of the affected tissues. Tumors located on or under the skin are often excised with the surrounding tissue for further testing.
Treatment of Skin Cancer (Hemangiosarcoma) in Dogs
If your dog is already showing signs of shock or excessive bleeding, supportive treatment such as IV fluids to prevent dehydration will be administered to give the patient the best chance for survival. 
With the dermal and subcutaneous forms of this cancer, removing the tumor and surrounding tissue can sometimes halt or slow the progression of the disease. As both of these forms have the potential to spread quickly surgical removal should be done as soon as possible in an attempt to prevent this from happening. Chemotherapy is generally the next type of treatment to consider. Dogs tolerate chemotherapy better than most humans and only around 5% require hospitalization from the treatment itself. There is less reported hair loss in dogs than in people, but some breeds (English Sheepdog, Lhasa Apso, Maltese, Schnauzer, Shih Tzu, and Poodle) are more prone to hair loss.
These treatments may extend the life of your pet, and although prognosis is quite poor when cancer has invaded the internal organs, it is somewhat improved for the subcutaneous and dermal forms.
Worried about the cost of treating your pet's symptoms?
Pet Insurance covers the cost of many common pet health conditions. Prepare for the unexpected by getting a quote from top pet insurance providers.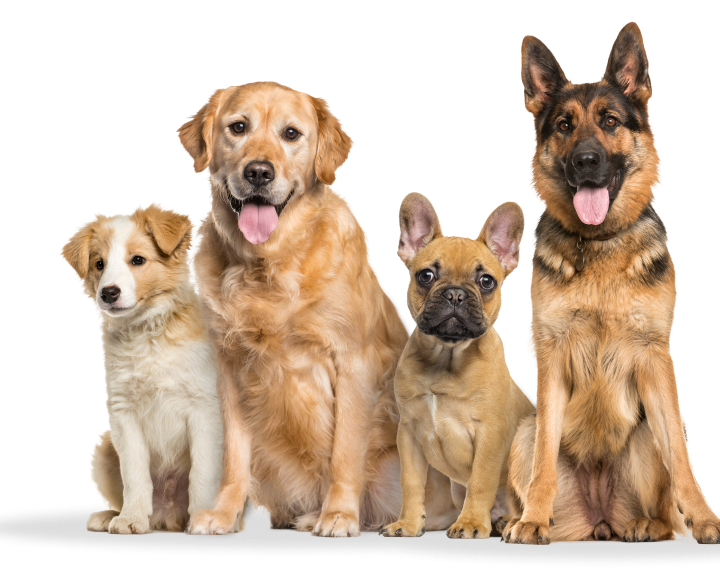 Recovery of Skin Cancer (Hemangiosarcoma) in Dogs
After any excision, it is important to keep the surgical site clean and free from debris. You will need to keep your pet from interfering with the site, and examine it for swelling, bleeding or pus, and to ensure that the stitches are intact. Complications from chemotherapy can arise, so your veterinarian will probably want to do regular checks on your dog's liver and kidney enzyme levels. Pets are often sent home the same day after chemotherapy, and although most of the drug is metabolized within just a few hours, some remnants of it can remain in the blood for a few days. It is important to use gloves when dealing with bodily fluids and maintain good hand washing hygiene. Children, pregnant and nursing women and immunocompromised adults should avoid contact with the bodily fluids during that time. Your pet should be monitored closely for additional tumors during and after their chemotherapy treatments.
Skin Cancer (Hemangiosarcoma) Average Cost
From 22 quotes ranging from $3,000 - $10,000
Top
Skin Cancer (Hemangiosarcoma) Questions and Advice from Veterinary Professionals
Yorkshire Terrier
Bentley
6 Years
1 found this helpful
1 found this helpful
My pet has the following symptoms:
Uncontrollable Pooping And Peeing
My dog Bentley died in his sleep 1 day ago. On Oct 4,2017 he had surgery to remove a mass on the back of his leg to find out it was more than likely subcutaneous hemangiosarcoma. I made an appt with an oncologist that took a month to be seen. I also didnt get the results back until the middle of november 2017 while the mass was already coming back in the same spot. I was told to make an appt with an oncologist which I did right away but didn't get an appt until a month later which now brings us to the beginning of Dec 2017. He said nothing had spread and it seems to be in is leg only so amputation was the best way to get rid of the cancer. He had that surgery done on Dec 13, 2017 and he healed great. I did everything I was told to do or not do. He had his stiches out on Dec 28th and everything was good. They sent his Leg out to get an accurate diagnosis because it was narrowed down to which type of sarcoma this was to determine if he needed cemo after the surgery. He was doing better than I thought he would do. They kept him on the pain meds (gabapentin 50mg twice a day) for 2 weeks after the stiches came out because it would help with the phantom pain. Bentleys last dose of that was on Jan 11, 2018. The next few days he was in pain and having diarrhea uncontrollably when I would pick him up so I called on Jan 14th which was a Sunday and they gave me more of the pain meds and made an appt on tues Jan 16th to see the doctor who did the surgery. I told her about the pooping and that his bum was really sore so I wasn't sure if he was screaming about the phantom or that his bum was so raw. She took him out back and cleaned out his bum and told me to put preparation H on the outside to make it feel better. I did all that and he was still pooping where ever he was laying and all over. The poop was back to solid but he was peeing himself now. I took him to his reg doctor on Jan 30th (Where he had the first surgery and tests) he gave me a over the counter script for lperamide anti-diarrheal becoause he said the inside lining of his bum was thin and for it to heal they didn't want him to poop for a couple of days. He didn't say anything about the peeing. I only gave him the diarrhea meds once a day and his bum did look better after a couple of days. No one said anything about it could be the cancer making him loose control of his pooping and peeing. Then 4 days later on sun Feb 4, 2018 at 2am my little baby stopped breathing in his sleep. I woke up to him right next me and he was gone just like that. I still haven't gotten the test results back from the leg being sent out. I feel like someone messed up isomewhere and can't rest until know what happened to him. I just need an opinion on what you think may have happened to him to just die so suddenly . Do you think the cancer took over and killed my little baby Bentley?
---
It is normal to have questions after the loss of a loved one, especially when you've been battling against it to do everything possible; unfortunately without examining Bentley I cannot say specifically how he died but would recommend sending him for a necropsy so that a cause of death may be established. Regards Dr Callum Turner DVM
Feb. 5, 2018
So sorry for your loss. My dog Dixie is a standard poodle and we found out 3 weeks ago that she has this type of cancer. It was after her grooming we noticed what looked to be a broken rib, it wasnt a rib but skin cancer. She had a tumor under her ribs to right under her skin. It was the size of a hand ball what we could see but when they did her surgery it has spread to her rib muscles. She had a major surgery but today she looks and acts great. I'm giving my therapy dog CBD's for dogs with cancer. I'm praying she doesn't pass but what I've read here she won't last a year. A year I will cherish her even more. I sleep with her since she had her surgery. By the way she is a party poodle mostly white with a black ring around her tail. Prayers
Was this question and answer helpful?
Italian Greyhound
Rocco
~9 years
1 found this helpful
1 found this helpful
My pet has the following symptoms:
We have an Italian Greyhound with Dermal Hemangiosarcoma; we have had tumors removed several times over the last five years. Our current veterinarian was not happy when we mentioned that we have been feeding him Nature's Variety Instinct Raw Beef Bites. She said that was the worst thing we could do. We changed to that from Blue Buffalo kibble at the oncologist's recommendation when he was first diagnosed. Now we are concerned about the conflicting recommendations. Rocco is a happy, sun-loving nine year old, who wears clothing as much as possible to protect him from the sun. We would like a third opinion on his diet. Thanks! Kmedina24@gmail.com
There is some debate surrounding the dietary requirements of cancer patients; I would be more inclined to follow the instructions from your Oncologist as they will encounter more cases and are specialised in this area. When referencing articles, there are a mixture of recommendations: low carbohydrate, high fat; protein rich diets; exclusion diets and the list goes on. Many times reference will be made to a Prescription Diet like Hills N/D but the most important part of any diet is palatability and Rocco's desire to eat. Regards Dr Callum Turner DVM
Aug. 30, 2017
Was this question and answer helpful?
Skin Cancer (Hemangiosarcoma) Average Cost
From 22 quotes ranging from $3,000 - $10,000
Get a free pet insurance quote in less than 60 seconds!
Easily compare quotes from the most trusted pet insurance companies in the United States.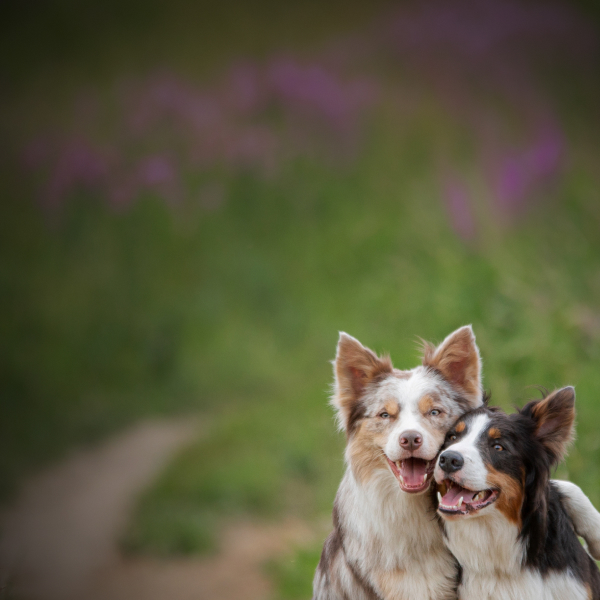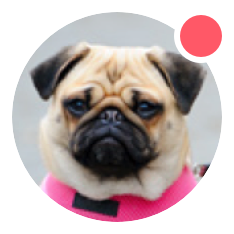 Need pet insurance?