What is Chronic Bad Breath?
Bad breath in dogs is referred to as halitosis. Halitosis is not only a bothersome condition, it often indicates the presence of an underlying disease that may require treatment. The most common cause of halitosis is periodontal disease, a disease of the gums. Cancer of the mouth, gastrointestinal disease, or metabolic diseases can also cause chronic bad breath.Halitosis, the formal definition for bad breath, is correlated to odor-producing bacteria in your dog's mouth, lungs, kidneys, or gastrointestinal tract. Most veterinarian cases relate canine bad breath to dental or gum disease, especially in small dog breeds. Although brushing and frequent oral care are important, halitosis can be the sign of a deep-rooted problem in the respiratory system, mouth, gastrointestinal tract, or other key organs. Do not hesitate to investigate halitosis, as it is a key health indicator that should not go unnoticed.
Chronic Bad Breath Average Cost
From 26 quotes ranging from $75 - $1,000
Symptoms of Chronic Bad Breath in Dogs
Aside from an offensive odor coming from your pet's mouth, symptoms of underlying causes may be present, including:
Difficulty chewing
Bleeding or red gums
Loss of appetite
Pawing at the mouth
Irritability or anti-social behavior
Rubbing face on the floor
Excessive drooling
Blood in saliva, water bowl, or on chew toys
Top
Causes of Chronic Bad Breath in Dogs
A number of conditions can result in chronic halitosis including:
Periodontal disease
Gastrointestinal disease
Diabetes mellitus
Kidney disease
Cancer
Coprophagia (eating feces)
Respiratory passage inflammation
Viral, bacterial or fungal infection of the mouth or throat
Top
Diagnosis of Chronic Bad Breath in Dogs
If your pet has chronic bad breath, it is important to visit the veterinarian to diagnose and treat the underlying cause. Your veterinarian will want to know when you first noticed the bad breath, how long it has been present, your pet's eating habits, behavior changes, and any other relevant history.
The veterinarian will conduct a physical and oral examination. Particularly painful or nervous pets may require sedation or anesthesia to allow the veterinarian to conduct a full oral examination.
Blood chemistry, cell count, and urinalysis may be requested to rule out underlying metabolic disorders such as diabetes, liver or kidney disease.
X-ray may be required to examine the throat and airways for possible tumors or infection.
Top
Treatment of Chronic Bad Breath in Dogs
Once the underlying cause of the bad breath is diagnosed, your veterinarian will being treatment.
Dental Cleaning
Treatment for periodontal disease will involve a full dental cleaning under general anesthesia which may need to be scheduled for a future appointment. Cleaning will remove tartar and plaque. Tooth extractions may be required for dying or broken teeth. The pet is usually kept for 4-7 hours for the procedure.
Medical Treatment
Antibiotics or anti-inflammatories or antifungals may be required to treat infections. A diagnosis of diabetes will require treatment with insulin.
Surgery
In cases of severe gastrointestinal disease or cancer, surgery may be required to repair or remove damaged tissue.
Coprophagia
Coprophagia (eating feces) may or may not cause bad breath. If it is determined to be the cause, there are several commercially available products you can try.
Top
Worried about the cost of Bad Breath Chronic treatment?
Pet Insurance covers the cost of many common pet health conditions. Prepare for the unexpected by getting a quote from top pet insurance providers.
Recovery of Chronic Bad Breath in Dogs
Always be sure to follow your veterinarian's instructions closely when giving medications.
Recovery from surgery can take weeks to months and require several follow-up appointments. If surgery or tooth extractions are involved, pain medications and antibiotics will need to be administered for several weeks. You may need to feed your pet a soft diet or his normal kibble soaked in warm water and eliminate hard chew toys for 3-4 weeks to allow the teeth and gums to heal.
Brush your pet's teeth twice daily to minimize bacteria. Animal approved toothpastes are available the most pet stores and are flavored so most dogs learn to tolerate and even enjoy tooth brushing. A child's soft-bristled toothbrush can be used. Position your pet on his back or side, however he is comfortable, and gently introduce the brush with the toothpaste, adding a few seconds each day to brushing time until the pet adapts. Offer your pet dental chews and treats.
Take your dog for regular oral examinations and schedule annual cleanings to remove any tartar that has built up and give the teeth a full cleaning.
Periodontal disease occurs in 80% of pets over the age of 3 years. This disease is the number one cause of chronic halitosis and is preventable with proper oral hygiene.
Top
Chronic Bad Breath Average Cost
From 26 quotes ranging from $75 - $1,000
Top
Chronic Bad Breath Questions and Advice from Veterinary Professionals
Zoe
Cockapoo
11 Years
0 found helpful
0 found helpful
Zoe has had 3 dental surgeries in the past 5 months for unbearable odor from mouth. Teeth extracted, extensive cleaning each time. Odor goes away for about 1 week and comes back. A lot of mouth rubbing on carpet and paw rubbing.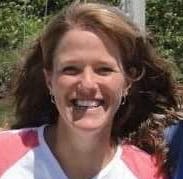 Dr. Michele K. DVM
0 Recommendations
Thank you for your email. Without seeing Zoe, unfortunately, I can't determine what might be going on with her. If she is continuing to have problems with her mouth, she may need dental x-rays, or further evaluation. I hope that she is okay.
March 4, 2018
Was this experience helpful?
Sadie
Jack Russell
10 Years
0 found helpful
0 found helpful
My dog's breath is unbearable. It stinks like nothing I've ever smelt before. It has always stunk but seems to be getting worse. She eats can dog food because she refuses dry food and would constantly paw at her mouth when she ate dry food.
Feb. 26, 2018
Sadie's Owner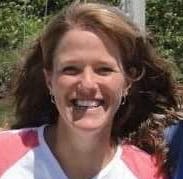 Dr. Michele K. DVM
0 Recommendations
Thank you for your email. If Sadie has not had regular dental care, it is possible that she has dental disease, which might include pain, abscesses, and terrible odor. It would be a good idea to have her seen by a veterinarian, as the fact that she paws at her mouth might indicate dental pain, which is awful to live with. I hope that she is okay.
Feb. 26, 2018
Was this experience helpful?
Chronic Bad Breath Average Cost
From 26 quotes ranging from $75 - $1,000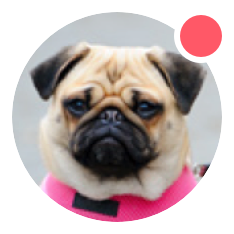 Need pet insurance?