Hypothermia in Dogs
Veterinary reviewed by: Dr. Linda Simon, MVB MRCVS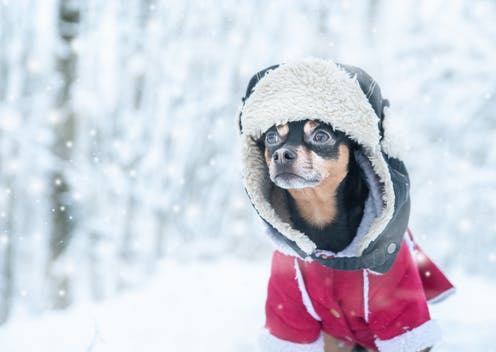 Veterinary reviewed by: Dr. Linda Simon, MVB MRCVS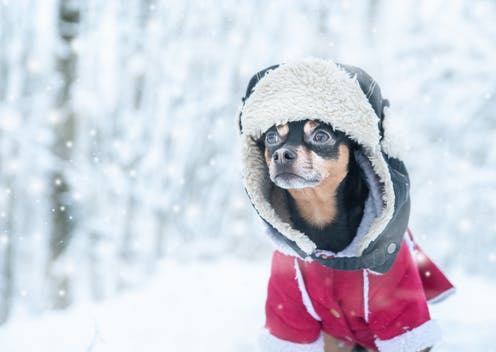 What is Hypothermia?
Like humans, dogs can develop hypothermia. Hypothermia occurs when a dog's core body temperature falls below 99 degrees Fahrenheit (37 degrees Celsius). It can be deadly if left untreated, so it's vital that you recognize the warning signs of hypothermia and act quickly to protect your dog.
Small, skinny, very young, or elderly dogs are the most at risk. And while any breed can fall victim to hypothermia, toy breeds and dogs with a short coat are more susceptible. Dogs with a pre-existing condition of low blood sugar or hypothyroidism are also considered to be more at risk.
Keep reading to find out all about the symptoms, causes, treatment, and prevention of hypothermia in dogs.
Hypothermia Average Cost
From 247 quotes ranging from $500 - $6,000
Symptoms of Hypothermia in Dogs
Hypothermia occurs when a dog's temperature drops to abnormally low levels. The resulting symptoms can include:
Shivering (sometimes violent)
Shallow breathing
Weakness
Low blood pressure
Dilated pupils
Muscle stiffness
Blank stare 
Pale or blue gums
Listlessness
Feeling cold to touch, especially the ears and paws
Types
Mild. Mild hypothermia occurs when a dog has a body temperature of 90–99 degrees Fahrenheit. Mild cases can often be treated by bringing your pet into a warm environment and gradually raising their body temperature with warm blankets. Contact your vet to find out the best course of action.

Moderate. Moderate hypothermia occurs when your pet has a body temperature of 82–90 degrees Fahrenheit. Seek veterinary attention to ensure that your dog gets the best possible care.

Severe. In severe cases, when your dog's body temperature falls below 82 degrees Fahrenheit, they need immediate veterinary care as this is a life-threatening situation.
Top
Causes of Hypothermia in Dogs
Hypothermia can happen anytime your dog is exposed to cold, especially extreme, temperatures for an extended period of time. Dogs that live entirely outdoors are particularly at risk, especially if they do not have adequate shelter or are not protected from the elements when the weather turns cold.
But indoor dogs can also develop hypothermia. Make sure you take caution when exercising your dog in the winter, limiting their exposure to extremely cold conditions. You may want to try some indoor games and activities instead of braving the elements for a walk.

It's also essential that you bring them out of the elements and ensure that they warm up after venturing out into the cold. The same goes if your dog gets wet in cold conditions — dry them thoroughly and warm them up to prevent hypothermia setting in.
There are a few other factors that can make dogs more susceptible to developing hypothermia. Dogs at a higher risk of this serious health problem include:
Puppies
Senior dogs
Small breeds
Dogs with short coats
Dogs with matted coats that allow wind and cold to get to the dog's skin
Top
Diagnosis of Hypothermia in Dogs
Your vet can diagnose hypothermia by checking your dog's temperature. They will also look for clinical signs of hypothermia such as shivering or shallow breathing.
Make sure you tell your vet about any information relevant to your dog's condition. Tell them if your dog has been exposed to cold conditions, for how long, and when they first started showing symptoms.
Your vet may also ask about recent illnesses, current medications, and recent changes in their diet or behavior.

Top
Treatment of Hypothermia in Dogs
If you think your pet may be suffering from hypothermia, seek veterinary attention straight away. While it may be possible to treat mild cases at home, severe cases can be fatal if left untreated and require professional veterinary care.
Just like with humans, the treatment of hypothermia in dogs involves warming the body slowly. Here's what you can do to help your dog.
Bring them inside
Do not attempt to treat your dog for hypothermia outside. Bring the dog indoors into a warm environment and wrap them in a warm blanket or towel, then contact your veterinarian for advice. 
Ways to warm your dog
You may put a heating pad, warmed bottle, or rice bag near your pet for warmth. Wrap anything you place next to your dog in a towel to avoid burning. 
A hair dryer can be helpful if the dog is also wet. Be sure to turn it down to the lowest setting, or better yet, use a dryer specified for dogs that has a no-heat setting. It's vital to prevent burns as you try to warm them. 
You can also offer your dog lukewarm water to drink to help raise their body temperature.
Treatment of severe cases of hypothermia
Do not delay seeking treatment for your pet if they are listless or unresponsive. Immediate care is needed. 
Severe cases of hypothermia will require a visit to an emergency veterinary clinic for monitoring, oxygen, supportive therapy (including heating pads and blankets), warmed IV fluids and a warmed enema. These steps are designed to warm your dog's core temperature back up.
Top
Worried about the cost of Hypothermia treatment?
Pet Insurance covers the cost of many common pet health conditions. Prepare for the unexpected by getting a quote from top pet insurance providers.
Recovery of Hypothermia in Dogs
Recovery from hypothermia depends on the severity of the case. While the experience can be traumatizing for dogs and humans alike, most dogs recover well.
Preventative measures can also go a long way toward ensuring your dog never suffers hypothermia again. If hiking with your dog in winter, for example, be sure to give them booties for foot protection as well as a doggy sweater or coat. Limit your dog's exposure to extreme cold, and be sure to dry and warm them thoroughly if they happen to get wet in the chilly winter months.
If you have a working dog that lives primarily outside, be sure to observe weather predictions and make preparations for your dog ahead of storms or extreme cold. Provide shelter and protection from the elements to help keep them healthy, and consider heated pet beds to help keep cold conditions at bay. Finally, make sure any working dog has a well-groomed coat to keep them warm when faced with inclement weather. 
With these simple steps, you can greatly reduce your fur-baby's risk of hypothermia.
Top
Hypothermia Average Cost
From 247 quotes ranging from $500 - $6,000
Top
Hypothermia Questions and Advice from Veterinary Professionals
Airedale Terrier
Six Years
2 found helpful
2 found helpful
Found a dog pretty sure it has hypothermia. I've brought it into the house and I'm tryna warm it up it seems to be breathing better and it's body is getting warmer but now it's starting to shake is that bad? Also don't know what type of dog it is or how old it is.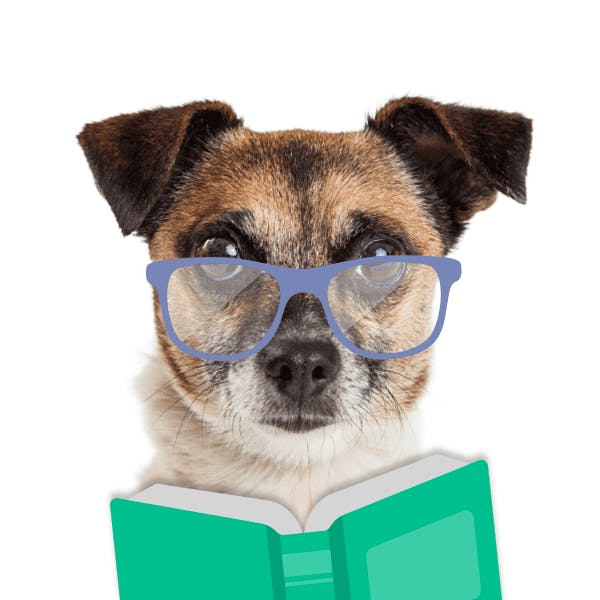 Dr. Linda S. MVB MRCVS
2 Recommendations
You should bring the dog to your nearest vet asap for a check up and to see if it is microchipped. The shivering can sometimes happen after being very cold. In case of low blood sugar, offer some pet food (or chicken or fish if you don't have any).
Dec. 31, 2020
Was this experience helpful?
Pit Bull
One Year
0 found helpful
0 found helpful
My dog has had diarrhea for 3 days, chicken and rice diet didn't help. Pumpkin induces the diarrhea but is eating and drinking normally. responds well to warm bone broth, tried giving him peptobismol and immodium for the diarrhea but no changes
Dr. Sara O. DVM
0 Recommendations
Hello, So sorry to hear about your dog. He may have parasites or something else causing him to have diarrhea. You can try probiotics or a dewormer to see if that helps. If he continues to have diarrhea, it would be best to see your vet. They can test his stool to see what is causing him to continue to have diarrhea and can start him on prescription medications to help his diarrhea.
Aug. 20, 2020
Was this experience helpful?
Hypothermia Average Cost
From 247 quotes ranging from $500 - $6,000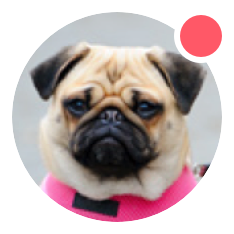 Need pet insurance?