What is Hypothermia?
It's important to note that a mild case will not have all of the typical symptoms. It is still crucial to seek help for your dog. Listen to your instinct. If you think your dog may be suffering get him inside, begin treatment and call your veterinarian.
Hypothermia occurs when the dog's core body temperature is below thirty-seven degrees Celsius or ninety-nine degrees Fahrenheit. Small, skinny, very young, or elderly dogs are the most at risk. Any breed can fall victim to hypothermia, but toy breeds and dogs with a short coat are more susceptible. Dogs with a pre-existing condition of low blood sugar or hypothyroidism are also considered to be more immediately threatened.
Book First Walk Free!
Symptoms of Hypothermia in Dogs
Shaking (sometimes violent)
Shallow breathing
Weakness
Low blood pressure
Dilated pupils
Coma
Muscle stiffness
Blank stare
Pale or blue gums
Listlessness
Types
Mild - Mild cases may be treated at home
Moderate - Moderate cases may also be treated successfully at home but the pet owner may decide to seek professional guidance
Severe -In severe cases, the dog needs the immediate help of a professional veterinarian as his life is imminently threatened
Causes of Hypothermia in Dogs
Hypothermia can happen anytime your dog is exposed to cold, especially extreme temperatures. Take caution when exercising your dog in the winter. It can happen to dogs that live entirely out of doors in particular if they are not brought inside at least during inclement weather or do not have adequate shelter. A matted coat on a dog does not provide the same protection a well-groomed coat does. The mats allow wind and cold to get to the dog's skin.
Dogs coming out of surgery can experience hypothermia if proper precautions are not taken by staff. Laying a dog on a cool table for surgery without a towel barrier can lead to hypothermia. Dogs should also be covered with warm towels during surgery. Depending on the length of time the dog is required to be under anesthesia, staff may consider warm water bottles under the arm or near the groin of the dog. Hypothermia can also be caused in dogs if the veterinary staff prepping him for surgery is too overzealous with the scrub solution. Sometimes heating pads are employed to avoid hypothermia induced by surgical proceedings.
Diagnosis of Hypothermia in Dogs
Discussion with the veterinarian of the events leading up to the hypothermia will be important, as will talking about recent illnesses, medication if applicable, dietary changes, behavioral abnormalities, and vaccination history to date. Noting the clinical signs such as shivering or shallow breathing may lead the veterinarian to a diagnosis of hypothermia. Of course, this condition can also occur when a pet is under anesthesia; in these cases, the veterinary team will monitor all vital signs. The temperature reading of your pet will indicate the level of hypothermia, allowing for rapid treatment and establishment of proper body temperature.
Treatment of Hypothermia in Dogs
Mild to moderate hypothermia care may be treated at home. To be certain of the technique, call the veterinary clinic as soon as you become concerned. Chances are, the recommendation to bring your pet into the clinic will be made.
Just like with humans, it is important to warm the body slowly. Do not attempt to treat your dog for hypothermia outside. Bring the dog indoors and wrap him in a warm blanket or towel. You may put a heating pad, warmed bottle, or rice bag near your pet for warmth. Wrap anything you place next to your dog in a towel to avoid burning. A hair dryer can be helpful if the dog is also wet. Be sure to turn down to the lowest setting or better yet use a dryer specified for dogs that has a no heat setting. It is imperative to avoid burns on your dog as you try to warm him. You can offer your dog warm water to drink with honey or sugar in it. His readiness to drink will also be an indication of his condition.
It is best not to delay or attempt to warm your pet if he is listless or unresponsive. Immediate care is needed. Severe cases of hypothermia will require a visit to an emergency veterinary clinic for monitoring, oxygen, supportive therapy (carefully utilized heating pads and blankets) and warmed intravenous fluids. Assessment of tissue damage if any, may be necessary as well.
Recovery of Hypothermia in Dogs
Recovery from hypothermia depends on the severity of the case. While the experience can be traumatizing for dog and owner alike, most dogs recover well. Preventative measures can effectively eliminate recurrence. If hiking with your dog, be sure he has foot protection as well as a sweater or coat. If you have a working dog that lives primarily outside be sure to observe weather predictions and make preparations for him in times of storms and extreme weather. Make sure any working dog has a well-groomed coat so it can do its job against inclement weather. Do not shy away from asking your veterinarian about the precautions he and his staff take when a dog is undergoing surgery especially if you have a toy breed thin or elderly dog.
Hypothermia Questions and Advice from Veterinary Professionals
Dreamer
Walker coon hound
13 Years
0 found helpful
Our elderly walker hound (who is hypothyroid) went out last night and could not be found until this afternoon. The nighttime temps were in the mid- to high teens (F).

A kind person found her under his house this afternoon. She is very wobbly and her head stays bent down to the side (like she's had a stroke). But she has eaten about 3/4 can wet food and drunk about a cup of water.

Is there anything a vet would do that we aren't already doing? An emergency vet visit would put us into debt.
Add a comment to Dreamer's experience
Was this experience helpful?
Holly
German Shepherd
10 Years
0 found helpful
We live in Houston TX. My 9yr old German Shepherd kept jumping in our pool when it 52 degrees outside, we left her out that night. The next morning we could tell that she had continued jumping in throughout the night(water all over the patio and she was still soaking wet). I dried her off- no shivering or anything. Unfortunately she passed away several hours later as she was getting out of the pool again. Our vet said it was most likely a heart attack and the reason for constantly getting in the pool was to try and cool off a fever. What are your thoughts? Does this sound like a heart attack?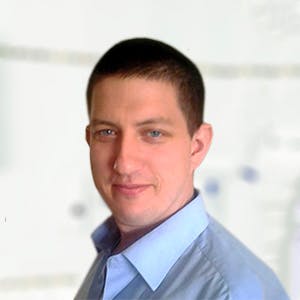 3320
Recommendations
Without performing a necropsy on Holly, I cannot give any specific indication to a cause of death; heart attack or an issue affecting the heart may have contributed to her death but other issues like dry drowning (if any pool water was aspirated) or an underlying health issue (something possibly causing fever) may have been the cause. To get a concrete answer, you should submit Holly's body to your Veterinarian for a necropsy. Regards Dr Callum Turner DVM
Add a comment to Holly's experience
Was this experience helpful?
Corona
Labrador Retriever
1 Year
0 found helpful
My dog is 50 pounds and 1 year old. She fell through the ice in the pool and struggled for at least 10 minutes before we were able to get her out. It has been around 30 degrees outside recently. Currently she seems lethargic, cries when we touch her chest, is very weak, and is limping lightly. She is also panting very heavily.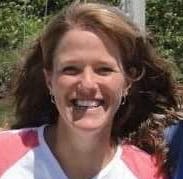 1611
Recommendations
Thank you for your email. Corona needs to be taken to see a veterinarian immediately. Extreme cold can cause changes in the body that may need treatment. If she inhaled any water, she needs medical attention. I hope that she is okay.
Add a comment to Corona's experience
Was this experience helpful?
Mercy
Cairn Terrier
12 Years
1 found helpful
Has Symptoms
not eating or drinking. lethargic,
My cairn terrier fell in our pool and for some reason could not get out (she has always gotten out before when we put her In during the summer. The water temperature is about 55degrees F and she could have been in there 30 minutes or more. I got her out, wrapped her in a warm towel and my jacket and held her until she stopped shivering which was about 1 1[2 hours. She is not a lap dog but she stayed in my lap all that time without trying to get down. I took her out to urinate and brought her right back inside. I need to know what to expect as she recuperates. She is 12, has bladder cancer and weighs 18lbs.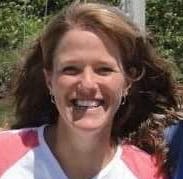 1611
Recommendations
Thank you for your email. One problem that might happen with that kind of exposure is if Mercy breathed in any water during this traumatic event. As she warms, keep an eye on her for any lethargy, inappetance, breathing problems, or bruising, and if she shows any of those signs, she should see her veterinarian.
Thank you for your advice. As it turned out her breathing did seem labored and she was very lethargic. I took her to her vet and they checked her out and other than HBP she appeared ok. I do need to take her back in 2 days for xrays to make sure she doesn't have anything going on in her lungs or stomach.

Thanks again and I will be sure to recommend your services to others. You really relieved this pet mamas mind!
Add a comment to Mercy's experience
Was this experience helpful?
Puff
Medium puddle
8 Years
0 found helpful
We went with our dog for a walk in the snow, we had been outside for about an hour (he was wearing a jacket). When we arrived home we warmed the dog in blankets, because he was obviously cold, but not shivering. Later in the day, we took him out just for a few minutes, and when we got back in the house we observed that he couldn't walk good with the back legs. We went to the vet, but she just said that he has a mild redness in one paw and we should just apply ointment. We did that, we also bought some coconut oil and we keep the back legs hidrated. He eats, drinks water (especially warm water), but the problem now is that always after we come back from outside (no more that 3-5 minutes, there is no more snow, but temperatures under 2 degrees Celsius) he is shivering and has an obvious drop of temperature (we don't have a thermometer, so I don't know the exact temperature). We warm him with blankets and a bottle of warm water and in about 10-15 minutes he is back to normal temperature. He is still not able to walk so good. What should we do? Why is that always happening? Should we not take him out anymore? Thank you!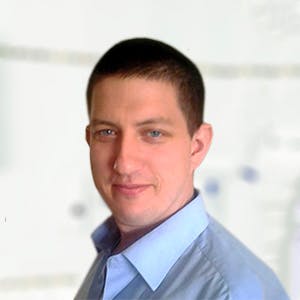 3320
Recommendations
I doubt that a quick walk outside would cause a drop in body temperature which would lead to these symptoms, but the cold may be having a different effect; I am not sure that may be happening here but you should just take out Puff long enough to do his business then bring him straight back in. You should visit your Veterinarian in case there is an injury which may be affected by the cold. Regards Dr Callum Turner DVM
Add a comment to Puff's experience
Was this experience helpful?
onyx
Pit bull
3
0 found helpful
I think my dogs have hypothermia they are shaking violently, breathing heavily, and have trouble standing. I gave them water, and food they ate and drank water, I gave them plenty of warmth, such as: Blankets, heated towels, warm food, warm water, put them in a warm room, and stayed close to give my body heat. any advice?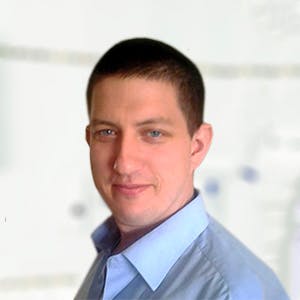 3320
Recommendations
Unless your home is cold, there may be another reason for the symptoms; if your home is very cold due to outside temperature and no heating then shivering may occur. However, if they are both shaking and the temperature is comfortable, then there may be a different cause all together which may include infections, poisoning or another cause. Keep an eye on them and ensure they stay hydrated (don't make the water warm as it may discourage drinking) and if there is no improvement visit your Veterinarian. Regards Dr Callum Turner DVM
Add a comment to onyx's experience
Was this experience helpful?
Biscuit
American Eskimo
15 Years
0 found helpful
My dog fell into our lake while we were at dinner. The lake is about 60 degrees. She could have been in the lake for 5 minutes to 90 minutes. We took her out, wrapped her in kanners, used a hair dryer to get her dry and warm. We are using a heating pad and blow dryer to get her temperature up. I had to go buy a thermometer and the first time we measured her temperature it was 98.5. Second time 30 minutes later was 99.2. At what point do we take her to the emergency vet or is she on the road to recovery. She is responsive to commands. She doesn't want to drink water yet. Gums are normal color, not pale or blue.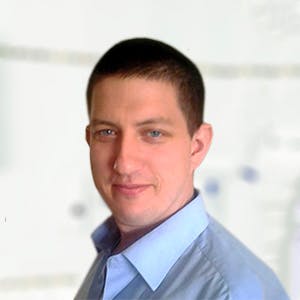 3320
Recommendations
Hypothermia is always concerning and it can be dangerous to raise the body temperature too quickly in some cases but 60ºF thankfully isn't freezing cold. You should take Biscuit into your Veterinarian for an examination and to check the airways as there is always a risk of dry drowning is any water was aspirated. Regards Dr Callum Turner DVM
Add a comment to Biscuit's experience
Was this experience helpful?
Lily
Beagle Shepherd
3 Weeks
0 found helpful
I think my puppy has sever hypothermia. I am unable to take her to the vet. I've wrapped her in warm clothes and given her honey. I can't get her to drink milk. She is unresponsive and her eyes are open. Nose dry. How to save her??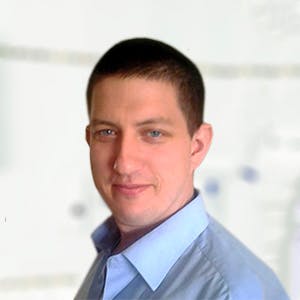 3320
Recommendations
It is important to keep Lily warm and try to get her hydrated using unflavoured Pedialyte or plain old water; if she is unresponsive you should take her to a Veterinarian or Emergency Veterinarian regardless of distance or cost, I understand it is Thanksgiving weekend but somethings cannot wait. A drop of honey or corn syrup on the gums may help if there is a drop in blood sugar, but the important things are warmth and hydration. Regards Dr Callum Turner DVM
Add a comment to Lily's experience
Was this experience helpful?
Pablo
Mix of german shepard and doberman
7months
0 found helpful
Has Symptoms
Fast Breathing mouth open
Fast Breathing mouth open not eating or drinking
My dog breathes very fast.. He mostly sits straight looks up and breathes with his mouth open.. I have taken him to my vet.. He said that he has low blood so he gave me some syrup.. My dog was fine for 2 days.. Now suddenly my dog is breathing fast.. And his body feels cold.. I am from India (Mumbai) and here its is normal temperature between 28° to 31°.. I need a good advice as I know Indian veteran are good for nothing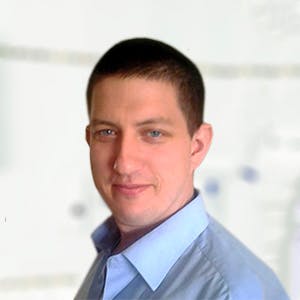 3320
Recommendations
Is Pablo anaemic? If so, a reduction in the circulating red blood cells would not be able to deliver a sufficient quantity of oxygen around the body which would cause the breathing, posture (to inhale more air) etc… If it is anaemia the cause needs to be identified (infection, poison, parasite, autoimmune, reduction in production) so that effective treatment can be directed; if Pablo is stretching his neck up, it may be a case that there is a narrowing of the airway or obstruction reducing air flow, the positioning of the head may be helping to widen the airway. Without examining him, I cannot give you any concrete information apart from trying to visit the Veterinary College in Mumbai to see if their clinic can help you. Regards Dr Callum Turner DVM http://bvc.org.in/
Add a comment to Pablo's experience
Was this experience helpful?