What are Essential Oils for Allergies?
Essential oils are natural oils that are distilled from plants and carry the scent and other characteristics with them. These extracts have been used both therapeutically and as adornment for thousands of years. When dogs develop allergies, it generally causes itchy and inflamed skin, respiratory disorders, and chronic skin and ear infections. Essential oils such as lavender, chamomile, and peppermint may be used to ease some of these symptoms. Other essential oils, like tea tree oil, can be quite toxic to your dog. A knowledgeable aromatherapist, experienced with canines, may have additional recommendations. Your veterinarian should be consulted before starting your pet on therapy with essential oils, to ensure the cause of the symptoms is indeed allergies and to check for contraindications with other treatments.
Essential oils are oils distilled from plants and can be used to help ease your pet's allergy symptoms. It is critical to contact your veterinarian before starting any treatment plan using essential oils.
Book First Walk Free!
Symptoms of Essential Oils for Allergies in Dogs
Essential oils can be particularly helpful in combating allergies. There are essential oils that combat the symptoms that the allergies are causing and essential oils that can help repel insects that could bring about allergic reactions.
Essential oils to consider for:
Anti-inflammatory - Ginger, Rosemary, Basil
Insect repellant - Lemongrass, Rosemary, Citronella
Respiratory symptoms - Thyme, Peppermint, Lemon
Skin reactions - Peppermint, Lavender, Chamomile
Types
Common essential oils allergic humans might use that pose a danger to your dog:
Camphor - Camphor is helpful in easing pain and opening up airways in people. If camphor is ingested by your pet, usually by licking it off of the application site, it can result in liver failure.
Tea Tree Oil - Tea Tree Oil is often used for skin conditions and as an insect repellant. Although relatively safe for humans, undiluted Tea Tree Oil can be toxic to your pet, causing depression, weakness, vomiting, and collapse. This is true whether it is ingested or it is applied directly to the skin.
Pennyroyal - Used as an effective topical insect repellent for fleas and mosquitos, pennyroyal oil can cause fatal liver damage in relatively small doses
Causes of Essential Oils for Allergies in Dogs
There are factors that can cause an essential oil treatment plan to fail if they are not addressed. Things you should consider when administering essential oils to your pet can include:
Use only therapeutic grade essential oils. Essential oils that aren't therapeutic grade may contain chemicals or solvents that could be dangerous to your companion.
Check for contraindications. Essential oils may interact with medications that your dog is currently taking, so it is important to ensure that there are no conflicts.
Dilute, Dilute, Dilute. Your dog's sense of smell is a great deal more sensitive than yours and what smells good to you may be overwhelming for your pet.
Diagnosis of Essential Oils for Allergies in Dogs
Before using essential oils to treat your dog's allergy, it is essential to get a definitive diagnosis. Using soothing solutions on the skin is only minimally helpful if we are dealing with an unaddressed food allergy or if it is a yeast or bacterial infection instead. There are many tests which can reveal if the symptoms are actually in response to an allergen, and possibly which allergen that is. The veterinarian is likely to request a complete blood count and a biochemistry profile which may expose the presence of high concentrations of eosinophils, a type of white blood cell that may indicate that an allergic reaction took place.
Your veterinarian will take skin scrapings from any affected areas to complete a cutaneous cytology, which is the microscopic examination of the skin cells to look for issues like mites, yeast infections, and other signs of disease. In some cases, a small amount of the suspected allergen or allergens may be injected into the skin to confirm which substance the patient is allergic to.
Treatment of Essential Oils for Allergies in Dogs
Essential oil treatments can be administered to your pet in several ways.
Diffuser
A diffuser heats the essential oil and causes it to evaporate so that it can be inhaled. Thirty minutes in the room with the diffused essential oil is generally sufficient to be successful.
Spray form
This is seen especially when utilizing essential oils for insect repellent. Diluted with either oil or water, this is sprayed onto the fur of the canine to repel insects.
Topical
Although it is not generally advised to apply undiluted essential oils directly to your pet's skin, they can be diluted with olive or coconut oil, or mixed in with a pet safe lotion or glycerine for topical application. This should be massaged into an area of sparse fur. It is important to remember that dogs tend to lick themselves and topical applications often become ingestions.
Unless your veterinarian specifically endorses the oral ingestion of the essential oil, it is not generally recommended as a treatment method.
Recovery of Essential Oils for Allergies in Dogs
When we have allergies ourselves we often turn to natural remedies such as essential oils to treat our symptoms. There are a few things to be aware of if you used essential oils on yourself to protect your pet's health. Keep essential oils out of your pet's reach. Even essential oils that are non-toxic and well tolerated can cause an upset stomach of too much is ingested. Discourage your dog from licking you. Tea tree oil or camphor applied to you your skin and subsequently licked by your dog could cause liver damage if ingested in large enough amounts. Wash your hands to prevent transfer of toxic compounds to your pet's fur.
Essential Oils for Allergies Questions and Advice from Veterinary Professionals
Giggles
Pit bull
4 Years
1 found helpful
My dog giggles came to my room where I was difusing cedarwood and she inmiatly start having troble breathing, it has been two days and she still have some episodes wih her breathing, what sude I do?
Add a comment to Giggles's experience
Was this experience helpful?
Kenzie
Beagle
12 Years
1 found helpful
I have a 12 year old beagle newly diagnosed with COPD. She has a cough and a snotty nose. We have tried breathing treatments from the vet and she is on prednisone. Is there an essential oil I can diffuse in the humidifier to help with breathing?
Add a comment to Kenzie's experience
Was this experience helpful?
Bolt
Siberian Husky
2 Years
0 found helpful
Has Symptoms
scratching, runny nose, sneezing
Hi, I recently adopted a dog. Hes been scratching non-stop, but even worse is his sneezing. He constantly sneezes to the point hes having a hard time eating. With the sneezing i've noticed he's also had a runny nose.. Im guessing these are allergies? What oils could help this?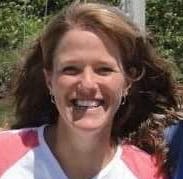 1611
Recommendations
Without seeing Bolt, I can't diagnose allergies or recommend any treatment for him. He may have parasites, a bacterial or fungal infection, or he may have allergies. It would be best to have him seen by a veterinarian who can examine him, determine what might be going on with him, and get any treatment that he may need. Once you know what is wrong with him, you can look into alternative therapies, but it sounds like he needs medical attention at this point.
Add a comment to Bolt's experience
Was this experience helpful?
Snick
Collie
10 Years
0 found helpful
Hi we have a 10 yr old rough coat collie that has contact dermatitis on the pads of his paws. The irritant appears to be the grass in our yard. The vet recommended Apoquil and we haven't started it yet. While we sometimes diffuse peppermint oil in our house I'm wondering if there is a blend that would be more beneficial to our collie. I have considered diluting lavender with refined coconut oil and rubbing it on his paws but am concerned about his constant licking of the paws. We sometimes give him a gel cap of evening primrose when his allergies are really flaring. Suggestions please because our collie has a very sensitive stomach and we love him dearly. Thanks.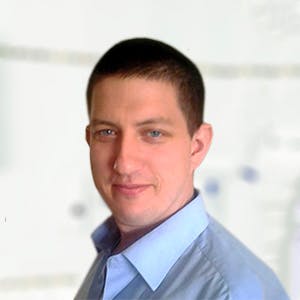 3320
Recommendations
Essential oils can be toxic for dogs and it is important to ensure any product containing essential oils is approved for use in dogs since poisoning is a frequent occurrence; there are some products in pet shops containing essential oils which are intended for use in dogs. There is no specific blend I can recommend and I would advise against following information in forums online as many times pets have a poisoning event. Regards Dr Callum Turner DVM
Add a comment to Snick's experience
Was this experience helpful?
Shelton
English Springer
14 Years
1 found helpful
Can allergies cause seizures in dogs? My dog is having seizures and he has
never done that before. I put him on an annahistamine because of a bad cough that went away and then he started having seizures 2 weeks after I took him off the annahistamine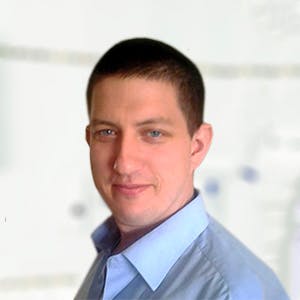 3320
Recommendations
It is possible for allergies to trigger seizures in dogs, but is uncommon; other causes of seizures need to be ruled out by your Veterinarian first especially in an aging dog like Shelton. Head trauma, tumours, poisoning, liver disease among other conditions may contribute to seizures; given Shelton's age, a good checkup may be a good thing to have done in general. Regards Dr Callum Turner DVM
Our little pappion started having seizures after licking a poisonous frog while in the backyard w/me & i was hanging laundry out on the line. He Immediately started choking & coughing so i ran to him & took him to his bowl of water but it was too late he started seizing right in my arms right when i got to the water bowl. He's had a couple more seizures since then just out of the blue so he now takes phenabarbatol to control the seizures for the remainder of his life. That's ok so do i, so we're 2 peas in a pod!
Add a comment to Shelton's experience
Was this experience helpful?
Miss Addy Mae
Yorkie
6 years
-1 found helpful
Miss Addy Mae has been to vet for itchy skin. Deemed allergies..i can't afford testing for which allergy. She is on grain free...poultry free food..have tried many...seems food probably not the issue. Short of steroids (which I would like to avoid) what can I do to alleviate her itching? Have tried Pyromox shampoo..baking soda and water baths...vinegar and water baths..oatmeal baths..nothing seems to help.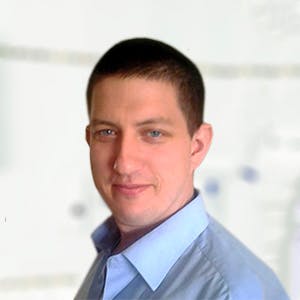 3320
Recommendations
It is possible that food isn't the issue and if it is, it is unlikely to the grains (no matter how much you read online); food allergies are a common source of itching but environmental allergens and contact irritants may also cause trouble. Sometime a change in laundry detergent or other product in the home may be causing some irritation for her; I really cannot recommend anything apart from determining the underlying cause. Regards Dr Callum Turner DVM
Add a comment to Miss Addy Mae's experience
Was this experience helpful?
Mia
Chihuahua/Shih Tzu
3 Years
2 found helpful
Has Symptoms
Greasy dry red irritated skin
About 5 months ago, Mia's skin started itching and feel greasy although she has regular baths with a gentle dog shampoo. She has a Shih Tzu coat which I have always clipped fairly short. The first thing I did was change to a better quality dog food which is grain-free with salmon and peas, I began giving coconut oil in her food once a day and stopped all store bought treats in case of an allergy. Her skin goes through a cycle of being greasy/red/irritated, then extremely flaky and peeling. I did some research and her symptoms seem to fit seborrheic dermatitis, dry and oil combined. I bought antiseborrheic/antiparasitic/antifungal veterinary grade shampoo and have followed the directions. She doesn't seem to be in pain, she's eating/drinking/playing normal. I wish I could add a picture here, her skin is awful. I'd prefer to treat this naturally rather than give her prescription meds. I've also tried a mixture of plain yogurt and honey every day for the last 3 weeks, as suggested by a vet tech/groomer friend. She's slowly getting worse but I honestly don't think she is suffering. Only the front half of her body is affected - belly, sides, neck, top of back. All 4 legs and paws are fine, her rear end is fine. I couldn't fit all the symptoms in the space provided but they seem to be flaky/greasy/itchy/red irritated peeling skin with hair loss, no noticeable odor, leathery ears but no obvious ear infection. HELP!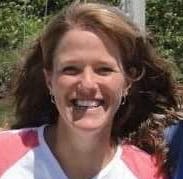 1611
Recommendations
Thank you for your email - I'm sorry that Mia is having these problems. Without examining her, I can't determine what might be wrong with her skin, but she may have a bacterial or fungal infection, allergic dermatitis, or a systemic disease causing her signs. She should be examined by a veterinarian, as they will be able to diganosis what is going on with her and give her appropriate medications. Sometimes things just can't be treated without medications, and she sounds like she needs relief for her skin. I hope that you are able to have her seen and treated, and I hope that everything goes well for her!
Thanks for your response. From what I've read, skin issues are very difficult to diagnose, it's a process of elimination/trial and error kind of thing. Her health is more important than the cost but the cost is a concern regardless. She does need some relief. My poor girl. She's one of four dogs in the house so at least I know whatever is going on isn't contagious. Thanks again for your reply, I'll contact my vet today.
Add a comment to Mia's experience
Was this experience helpful?
Milo
terrier
6 Years
1 found helpful
my dog was diagnosed with Poli or a fungus/yeast infection on his skin. He is scratching so badly and the pills the vet has given just help for a little while..... I asked what was the dog doing to get this infection (eating chicken, in an area that is infecting his skin i can clean extra ????) with no answer, he shakes terribly at night because of the itch/ pain he is about 17 pounds of mix terrier and chuhauhua (spelling?) what essential oil can i bathe him in and keep on his coat to help him to rid the infection and itch?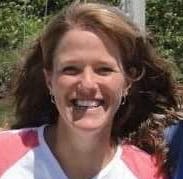 1611
Recommendations
Thank you for your email. WIthout knowing what Milo was actually diagnosed with, or what medications he has been on, I have a hard time commenting on what might help. If the medications that your veterinarian prescribed aren't helping and Milo is that uncomfortable, it would be best to havve a recheck with them, as they will be able to reassess his skin, see how he is responding and whether he needs more time, a topical shampoo, or further therapy. I hope that Milo is okay.
Try Douxo Chlorhexidine PS shampoo on Amazon, and don't give your dog any food with wheat, corn, or soy! This shampoo along with diet changes should do the trick!
Add a comment to Milo's experience
Was this experience helpful?
Asher
Havanese
10 Years
1 found helpful
Asher my 10 year old Havanese constantly licks his rear end (anus) and rubs his butt on floors and carpet for relief. Would a dilution of lavendar and olive oil help?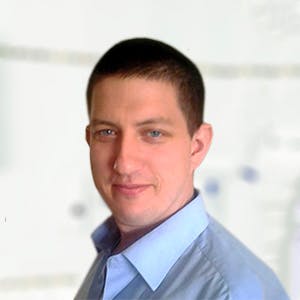 3320
Recommendations
It would be more useful to determine the underlying cause of the problem, essential oils can cause further issues if not used properly and I try to steer clear of them as I generally see more problems than solutions with them. I would recommend that you stop Asher from licking his anus (cone may be best here) and ensure that he is up to date on parasite control and that his anal glands are not impacted; also ensuring that he isn't straining whilst defecating and adding something like plain canned pumpkin to the diet if he is. If you do use any essential oil, ensure that the mixture is less than a 1% mixture and is mixed with a carrier oil but try to use products intended for animals. Regards Dr Callum Turner DVM
Add a comment to Asher's experience
Was this experience helpful?
Buddy
Mutt
10 Years
3 found helpful
We recently moved into a new house. The air in the house is pretty dry, so we got a humidifier to help with that. But, my dog has constantly been scratching his lower back. He never stays in bed at night, he gets up and scratches himself nonstop. I have a diffuser in my room and I have read some articles stating that it is possible for dogs to be allergic to certain essential oils. We tried giving him a bath with oatmeal based shampoo, and have given him half a benedryl to relieve the itching. Nothing seems to solve the problem.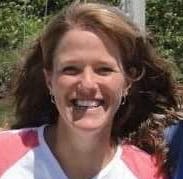 1611
Recommendations
Thank you for your email. Buddy may have parasites, a bacterial infection, a fungal infection, or allergies. WIthout examining him, I'm not sure which of those may be affecting him, and he may need medications to help with his skin and his itching. Your veterinarian will be able to examine him, determine why he might be scratching so much, and get him medications or supplements to help with his scratching. I hope that he does well.
There's no such thing as therapeutic grade oils. The journal of aromatherapy explains these "therapeutic grades" are trade-marked which means they are made up, in order to make their oils seem more pure than others. Essential oils do not have a grading system. Grade A,B,C,D, therapeutic grade, and certified pure therapeutic grade are all trade marks.

Instead you want oils that are steam distilled. Any oil that has a safety data sheet available on it are pure enough to be applied topically. Cold-pressed oils are usually cheap, 3-6$, and should only be used for aromatic use as in diffusers. Cold pressed oils use ethyl alcohol or petroleum to derive and should not be used topically.

I am a certified aromatherapist trying to clear up this westernized labeling system of TG, CPTG, G A,B,C,D myth.
Add a comment to Buddy's experience
Was this experience helpful?
Gizzie
Dachshund
15 Years
1 found helpful
Medication Used
Lasix, Enalapril, Pimobendan
I inherited my Mom's dog. We estimate her to be around 15-16. Since having her I changed her diet to foods only I have prepared for her and reduced her "snack" intake. She's lost significant weight during the last 10 months and is extremely active now, where before she was slothful. I walk about a mile and half in the a.m. and again at nights and she has enjoyed coming along. She is always ahead of me and full of energy. Recently a feral cat showed up on my front porch. It's attacked me and my dog on a number of occasions. I have finally trapped it and released it elsewhere. However, during the time the cat was still here, my dog started throwing up and rapidly breathing, as if gasping for air. A visit to the vet, I was told "she's old and has a heart murmur" even though I told them about the cat and my dog's visible scratches and scabbing. They put her on lasix and enalapril twice a day. Not improving, 8 days later she was changed to Pimobendan twice a day, then yesterday they returned her to enalapril also. Last night and today were horrible for her. Steadily declining, becoming lethargic, confused and now continues with a deep green mucus in her eyes. I was told to bring her back again today for a few nights stay with a catheter because her kidney levels were extremely high, after finally running a blood test. Before, she had been drinking a lot of water due to the lasix and eating fine, but the last two nights she has not eaten or drank much. (Before tonight, since 10-16-17, I was diffusing frankincense, cypress, eucalyptus & lemon at 1-2 drops each, for 4 hours during sleep time thinking this would help with inflammation.) Could the diffusion of oils have made her worse? Or is it (at all) possible she has been misdiagnosed?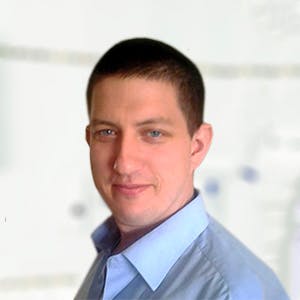 3320
Recommendations
I generally prefer owners to stay away from essential oils since home made or non pet specific products can cause a variety of reactions; if Gizzie has bad numbers for her kidneys then a stay on fluids would be useful. Any use of pimobendan should be done in dogs which are showing signs of congestive heart failure so your Veterinarian must have noticed some severe cardiac symptoms to prescribe it. A course of antibiotics may be required for the eyes; but dietary changes and fluids would be required for the kidneys. Regards Dr Callum Turner DVM
Thank you for your input. I appreciate the advice. I guess I should have asked more pointedly, is it not possible that Gizzie's current condition be unrelated to any murmur, rather some correlation to the wild cat causing infection? I realize she's old and all sorts of things are signs/symptoms of aging. But I was hopeful that I could get an answer leading away from age-intended answers. It felt like taking "grandma" to the doctor and because she was sick and old, the diagnosis was simply medicate until...rather than treating an illness. This dog the day before was "running" circles around me.
Add a comment to Gizzie's experience
Was this experience helpful?
Cynder
Cane corrso american bull dog
Just over a yr
1 found helpful
Has Symptoms
Scratching, red ears again
My dog has allergies, she takes prednisone daily and her food is all fish products, no beef chicken or pork or any biproducrs. She's fine well but the last two weeks her flare up is bad and hervears are red again too. I just within the last month started using a cool air mister with essential oils in my home, can this be the culprit for the flare up,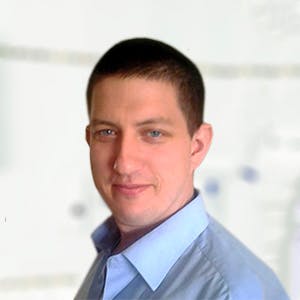 3320
Recommendations
It is possible that essential oils in the air are causing some symptoms, I would stop using the mister for a month or so to see if the symptoms subside; if they do, use the mister again to see if the flare up occurs again. Many essential oils can cause allergies or irritation so it would be best to stop for a while to look for any signs of improvement. Regards Dr Callum Turner DVM
Ty sop much Dr Valium, she's much better all ready, I think perhaps I should diffuse slowly and more so on the diluted end in my home as Cynder is super sensitive it seems. Do u have any suggestions ? I very much want to keep diffusing and mixing, I'm also going to take my aromatherapy courses for people and animals...
Add a comment to Cynder's experience
Was this experience helpful?
Rugger
not sure
1 Year
0 found helpful
My dogs here are scabby and have gunk in them is skin is irritatedamd sometimes he scrates his face so bad that it will bleed above his eye. We were told it's prob allergies but idk he is also losing hair on ears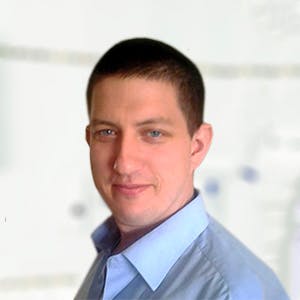 3320
Recommendations
Allergies are a common culprit and can cause severe itching which may lead to secondary conditions like pyoderma and other disorders. Regular bathing with a sensitive shampoo and removing any gunk from the eyes would be best; but allergy testing would rule out the common causes. Other causes may be infections, parasites, hormonal issues among other conditions. Regards Dr Callum Turner DVM
Add a comment to Rugger's experience
Was this experience helpful?
Cooper
Irish Setter Mix
6.5
0 found helpful
My dog has skin allergies. He's on apoquel, antihistamines, fish oil pills, and baths with Chlorhexidine shampoo to control itching. Which have helped over the last couple years. We also have ointment for his ears which get red, super, itchy, and oily fairly often. We have used vet's best ear wash and dry which sometimes helps. We are afraid of using the ointment too much due to it not working someday (like many other antibiotics -tested positive for resistances to certain ones). What do you recommend for the ears. I'd love to be able to mix up a concoction that would work well for him so we can all sleep better at night and not wake up due to itchy ears. Dilution/dosage recommendation?
Thanks!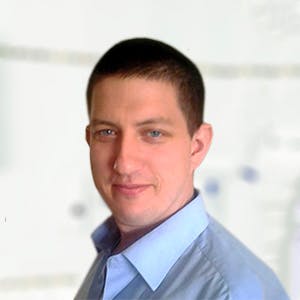 3320
Recommendations
There are many different alternative treatments for ear infections in dogs, some are beneficial whilst others make no sense; where possible we like to stick with an appropriate medical treatment but long term chronic issues may require an alternative management plan. I do not like to recommend products or methods which haven't been reviewed by reputable sources but the two links below may be useful for you. Regards Dr Callum Turner DVM www.stinky-stuff.co.uk/products/soothing-ear-drops/ www.dogsnaturallymagazine.com/ear-infections-dogs/
Add a comment to Cooper's experience
Was this experience helpful?
Maya
Shih Tzu mix
6 Years
0 found helpful
My shih tzu recently had an ulcerated cornea which required a surgical graft. The doctor said the ulceration came from my dog having a combination of allergies and dry eye issues. We are currently giving her multiple eye drops every day......one for anti allergy and one for dry eye. I am wondering if there is an essential oil that would be helpful for her.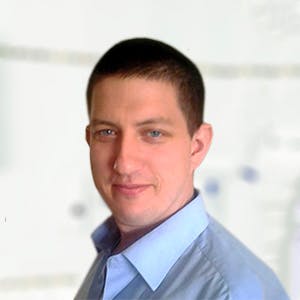 3320
Recommendations
The use of essential oils is overhyped and many times when they are used they are used incorrectly and may cause more harm than good. I would stay with the eye drops prescribed by your Veterinarian; many people like to use camomile eye drops but they may lead to the conjunctiva going dry so steer clear of those. Regards Dr Callum Turner DVM
Add a comment to Maya's experience
Was this experience helpful?
Maxine
Jack Russell Terrier
13
0 found helpful
We put lavender on my jack Russel for flees and she started vomiting this was a week ago and she is better but doesn't seem to have her appetite back yet and now she's having accident s on my furniture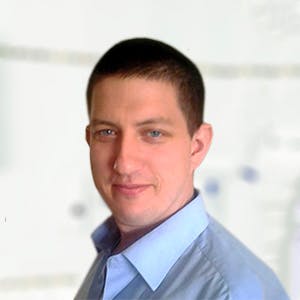 3320
Recommendations
I would recommend visiting your Veterinarian as generally after a week we would expect to see improvement; but if Maxine managed to lick the oil then the severity of the condition is much worse. Try to encourage her to eat with some different food like a moist meaty food then wean her back to her regular food; or offer her boiled chicken and rice. Regards Dr Callum Turner DVM
Add a comment to Maxine's experience
Was this experience helpful?
Cooper
Great Dane 50%
4 Months
0 found helpful
My friend has a 4 month old 1/2 great dane puppy who suffers from allergies/hot spots on his underbelly and sometimes his feet. The vet has given anitibiotics, prednisone, changed foods AND made homemade food. The prednisone worked a little but nothing else.

I know there is an oil, spray or cream that I can make to help him however, I dont kow which ones or how much to mix with oil or the cream. Can you help?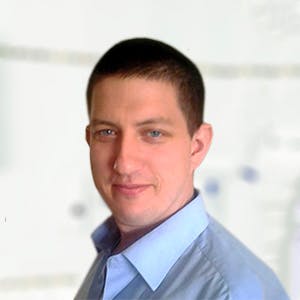 3320
Recommendations
There are various products available in pet stores which contain essential oils like tea tree, lemon and lavender oils which are used for cases of allergy and hot spots. I tend not to recommend mixing your own since I have seen many mistakes where dilution wasn't carried out correctly leading to burns and other skin lesions. Regards Dr Callum Turner DVM
Add a comment to Cooper's experience
Was this experience helpful?