Essential Oils for Allergies in Dogs
Essential Oils for Allergies in Dogs
Veterinary reviewed by: Michele K.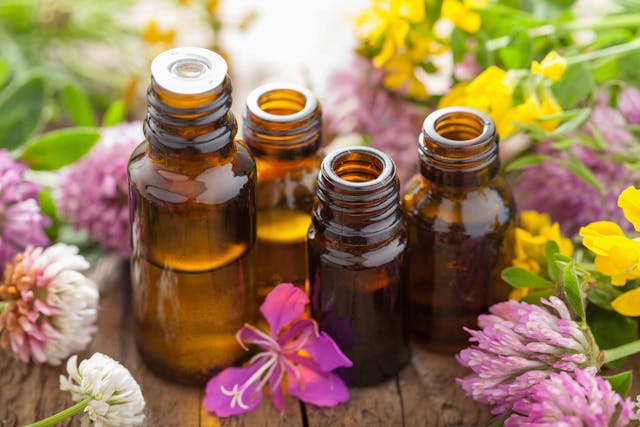 Veterinary reviewed by: Michele K.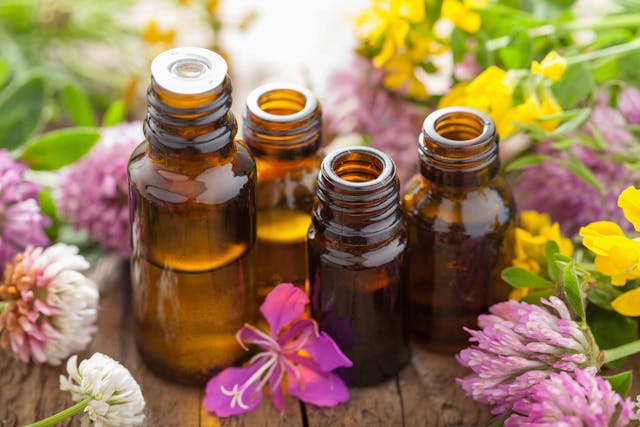 What are Essential Oils for Allergies?
Essential oils are natural oils that are distilled from plants and carry the scent and other characteristics with them. These extracts have been used both therapeutically and as adornment for thousands of years. When dogs develop allergies, it generally causes itchy and inflamed skin, respiratory disorders, and chronic skin and ear infections. Essential oils such as lavender, chamomile, and peppermint may be used to ease some of these symptoms. Other essential oils, like tea tree oil, can be quite toxic to your dog. A knowledgeable aromatherapist, experienced with canines, may have additional recommendations. Your veterinarian should be consulted before starting your pet on therapy with essential oils, to ensure the cause of the symptoms is indeed allergies and to check for contraindications with other treatments.
Essential oils are oils distilled from plants and can be used to help ease your pet's allergy symptoms. It is critical to contact your veterinarian before starting any treatment plan using essential oils.
Essential Oils for Allergies Average Cost
From 441 quotes ranging from $200 - $800
Symptoms of Essential Oils for Allergies in Dogs
Essential oils can sometimes be helpful in combating allergies. There are essential oils that combat the symptoms that the allergies are causing and essential oils that can help repel insects that could bring about allergic reactions. 
Essential oils to consider for:
Anti-inflammatory - Ginger, Rosemary, Basil
Insect repellant - Lemongrass, Rosemary, Citronella 
Respiratory symptoms - Thyme, Peppermint, Lemon
Skin reactions - Peppermint, Lavender, Chamomile
Types
Common essential oils allergic humans might use that pose a danger to your dog:
Camphor - Camphor is helpful in easing pain and opening up airways in people. If camphor is ingested by your pet, usually by licking it off of the application site, it can result in liver failure. 
Tea Tree Oil - Tea Tree Oil is often used for skin conditions and as an insect repellant. Although relatively safe for humans, undiluted Tea Tree Oil can be toxic to your pet, causing depression, weakness, vomiting, and collapse. This is true whether it is ingested or it is applied directly to the skin. 
Pennyroyal - Used as an effective topical insect repellent for fleas and mosquitos, pennyroyal oil can cause fatal liver damage in relatively small doses
Top
Causes of Essential Oils for Allergies in Dogs
There are factors that can cause an essential oil treatment plan to fail if they are not addressed. Things you should consider when administering essential oils to your pet can include: 
Use only therapeutic grade essential oils. Essential oils that aren't therapeutic grade may contain chemicals or solvents that could be dangerous to your companion.
Check for contraindications. Essential oils may interact with medications that your dog is currently taking, so it is important to ensure that there are no conflicts.
Dilute, Dilute, Dilute. Your dog's sense of smell is a great deal more sensitive than yours and what smells good to you may be overwhelming for your pet.
Top
Diagnosis of Essential Oils for Allergies in Dogs
Before using essential oils to treat your dog's allergy, it is essential to get a definitive diagnosis. Using soothing solutions on the skin is only minimally helpful if we are dealing with an unaddressed food allergy or if it is a yeast or bacterial infection instead. There are many tests which can reveal if the symptoms are actually in response to an allergen, and possibly which allergen that is. 
Your veterinarian may take skin scrapings from any affected areas to complete a cutaneous cytology, which is the microscopic examination of the skin cells to look for issues like mites, yeast infections, and other signs of disease. In some cases, a small amount of the suspected allergen or allergens may be injected into the skin to confirm which substance the patient is allergic to.
Top
Treatment of Essential Oils for Allergies in Dogs
Essential oil treatments can be administered to your pet in several ways. 
Diffuser
A diffuser heats the essential oil and causes it to evaporate so that it can be inhaled. Thirty minutes in the room with the diffused essential oil is generally sufficient to be successful.  Some dogs can be quite sensitive to inhalant allergens, so caution is best used with this treatment.  
Spray form
This is seen especially when utilizing essential oils for insect repellent. Diluted with either oil or water, this is sprayed lightly onto the fur of the canine to repel insects. 
Topical
Although it is not generally advised to apply undiluted essential oils directly to your pet's skin, they can be diluted with olive or coconut oil, or mixed in with a pet safe lotion or glycerine for topical application. This should be massaged into an area of sparse fur. It is important to remember that dogs tend to lick themselves and topical applications often become ingestions. 
Unless your veterinarian specifically endorses the oral ingestion of the essential oil, it is not generally recommended as a treatment method.
Top
Worried about the cost of Essential Oils For Allergies treatment?
Pet Insurance covers the cost of many common pet health conditions. Prepare for the unexpected by getting a quote from top pet insurance providers.
Recovery of Essential Oils for Allergies in Dogs
When we have allergies ourselves we often turn to natural remedies such as essential oils to treat our symptoms. There are a few things to be aware of if you used essential oils on yourself to protect your pet's health. Keep essential oils out of your pet's reach. Even essential oils that are non-toxic and well tolerated can cause an upset stomach of too much is ingested. Discourage your dog from licking you. Tea tree oil or camphor applied to you your skin and subsequently licked by your dog could cause liver damage if ingested in large enough amounts. Wash your hands to prevent transfer of toxic compounds to your pet's fur. 
Top
Essential Oils for Allergies Average Cost
From 441 quotes ranging from $200 - $800
Top
Essential Oils for Allergies Questions and Advice from Veterinary Professionals
Bolt
Siberian Husky
2 Years
0 found helpful
0 found helpful
Has Symptoms
Scratching, Runny Nose, Sneezing
Hi, I recently adopted a dog. Hes been scratching non-stop, but even worse is his sneezing. He constantly sneezes to the point hes having a hard time eating. With the sneezing i've noticed he's also had a runny nose.. Im guessing these are allergies? What oils could help this?
Aug. 23, 2018
Bolt's Owner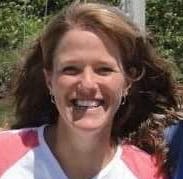 Dr. Michele K. DVM
0 Recommendations
Without seeing Bolt, I can't diagnose allergies or recommend any treatment for him. He may have parasites, a bacterial or fungal infection, or he may have allergies. It would be best to have him seen by a veterinarian who can examine him, determine what might be going on with him, and get any treatment that he may need. Once you know what is wrong with him, you can look into alternative therapies, but it sounds like he needs medical attention at this point.
Aug. 23, 2018
Was this experience helpful?
Snick
Collie
10 Years
0 found helpful
0 found helpful
Hi we have a 10 yr old rough coat collie that has contact dermatitis on the pads of his paws. The irritant appears to be the grass in our yard. The vet recommended Apoquil and we haven't started it yet. While we sometimes diffuse peppermint oil in our house I'm wondering if there is a blend that would be more beneficial to our collie. I have considered diluting lavender with refined coconut oil and rubbing it on his paws but am concerned about his constant licking of the paws. We sometimes give him a gel cap of evening primrose when his allergies are really flaring. Suggestions please because our collie has a very sensitive stomach and we love him dearly. Thanks.
July 24, 2018
Snick's Owner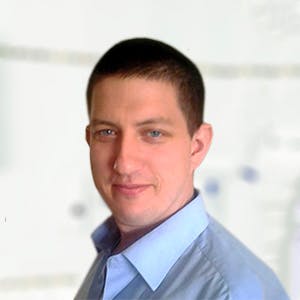 0 Recommendations
Essential oils can be toxic for dogs and it is important to ensure any product containing essential oils is approved for use in dogs since poisoning is a frequent occurrence; there are some products in pet shops containing essential oils which are intended for use in dogs. There is no specific blend I can recommend and I would advise against following information in forums online as many times pets have a poisoning event. Regards Dr Callum Turner DVM
July 25, 2018
Was this experience helpful?
Essential Oils for Allergies Average Cost
From 441 quotes ranging from $200 - $800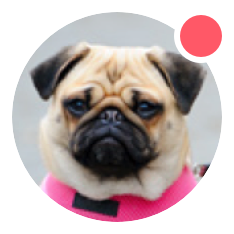 Need pet insurance?