What is Gallbladder Obstruction?
Gallbladder problems of an obstructive nature can have significant implications on your dog's well-being. Problems such as pancreatitis, cancer, parasitic infection, bile duct malformation or a gallbladder cyst can all lead to a gallbladder obstruction. Resolution of a gallbladder obstruction will depend on the cause and the severity of the event at the time of discovery. A gallbladder obstruction is dangerous because it can rapidly lead to additional health issues for your dog.
The gallbladder is a small organ which concentrates bile that has been delivered from the liver. From the gallbladder, bile (fluid that aids digestion) is released and moves down the common bile duct through the pancreas and to the small intestine. An obstruction of the gallbladder can cause serious complications to your pet's health.
Symptoms of Gallbladder Obstruction in Dogs
It is important to note that early intervention of a gallbladder obstruction is imperative. Take your dog to the veterinarian without delay if he seems unwell, this may including acting differently, or general weakness. Jaundice (a yellow tinge in eyes, mucus membranes and skin) is a prominent sign of gallbladder issues, because of the involvement of the liver. Other symptoms may present as follows:
Abdominal pain
Appetite loss
Lethargy
Fever
Vomiting
Causes of Gallbladder Obstruction in Dogs
Gallbladder obstructions may present themselves in several ways. Any obstructive problem that affects the absorption of fats and the normal digestive process of your pet can cause serious effects and consequences:
Distention of the gallbladder, because it is filled with too much mucus and bile will result in a backup and lack of flow into the bile duct and intestine
Cancerous tumors in the pancreas, liver, lymph nodes, liver and bile duct can cause the gallbladder to become blocked
If the pancreas has swelled, bile duct may be restricted thus causing a distention in the gallbladder which can lead to an eventual obstruction
If the bile becomes too concentrated, the movement can be cut off as the bile forms gallstones
A high fat diet may result in the development of supersaturated levels of cholesterol in the bile
Lipid metabolism, which is secondary to diseases such as pancreatitis, results in excessive amounts of fat in the blood
Gallbladder dysmotility (a lack of normal movement) can result in the formation of obstructions such as gallstones
Diagnosis of Gallbladder Obstruction in Dogs
The early diagnosis of gallbladder obstruction and prompt treatment intervention are crucial to complete recovery for your pet. Rupture of the gallbladder will cause bile to leak into the abdomen and can be fatal if the rupture is not repaired in a timely manner. Your dog should be seen by the veterinarian at the first sign of illness or unexplained change in behavior. When you first arrive at the clinic or emergency room, be prepared to list the symptoms that are causing you concern as they may not be immediately noticeable to the veterinarian.
The veterinarian may diagnose a bladder obstruction after an examination that will include blood work (to check serum levels and enzyme activity). High enzyme activity in the liver enzymes ALP, AST, ALT and GGT proves a liver illness. Low albumin, increased bilirubin (causing jaundice), and electrolyte imbalances are commonly seen. High triglycerides will be discovered and are due to the excessive fats and cholesterol in the blood and bile.
An abdominal ultrasound may show evidence of pancreatic, gallbladder, liver or bile duct abnormalities. For example, the wall of the gallbladder may be thicker than normal, or the bile ducts may be inflamed or show evidence of hindered bile flow. In some cases, if ultrasound or x-ray are unable to provide an accurate diagnosis, an exploratory laparotomy will be done, with your pet undergoing anesthesia for the procedure.
Treatment of Gallbladder Obstruction in Dogs
Treatment for an obstruction will essentially mean surgery. The obstruction must be removed in all cases, although treatment of secondary pancreatitis sometimes can relieve the blockage. As pancreatic inflammation is reduced, the obstruction may spontaneously resolve. If the blockage remains, surgery will take place. An operation called a cholecystoduodenostomy, which will connect the gallbladder directly to the intestine (bypassing the pancreas) may be a possibility.
Obstructions caused by biliary sludge or infectious material may be removed surgically. Sometimes if large gallstones are present, a surgical procedure called a cholecystectomy can be done to remove the gallbladder entirely. It should be made clear that many dogs live a good life after the removal of the gallbladder as long as a diet low in fat is maintained. Prompt treatment and antibiotics allow for a positive outcome.
If there is a hindrance within the hepatic ducts, rather than the gallbladder, the objective can be harder to reach. Also, if cancer is suspected, a biopsy will be performed and surgery done to remove the gallbladder. However, continued treatment for the eradication of cancer must be put in place.
Recovery of Gallbladder Obstruction in Dogs
Treatment of gallbladder obstruction in dogs avoids the unfortunate complications of a ruptured gallbladder, fluid build up in the abdomen, and bile duct distention. The prognosis of recovery for your dog is positive as long as the obstruction is managed in the early stages. Of course, there is forever the risk of secondary obstacles to recovery such as infection, or cancer (which will entail treatment to eliminate all signs and symptoms of the disease).
The veterinarian will recommend a diet restrictive in high fat. It is known that fish oils decrease biliary cholesterol, thus making an omega 3 supplement a good addition to your dog's eating regimen. Minerals and vitamins such as zinc (shown to offer liver protection), and vitamins C, K, and B's are suggested as further aids to continued health. Regular follow up with the veterinarian for bloodwork and ultrasound imaging is always best in order to monitor the wellbeing of your dog and exclude complications or recurrences of organ issues.
Cost of Gallbladder Obstruction in Dogs
The overall goal is to remove the obstruction, this usually means surgery. One of the surgery options is called a Cholecystoduodenostomy ($3,000-$6,000). That big scary word (and big scary cost) simply means that the veterinarian will surgically form communication between your dog's gallbladder and the duodenum. Another option is a surgery called a Cholecystectomy ($800-$1,250). This surgery is done to remove the gallbladder completely. Either surgery option will need to be combined with the proper antibiotics ($15-$30) to ensure your dog doesn't suffer from infection. The veterinarian will also suggest changing your dog's diet to a low-fat dog food ($15-$30 per bag). This diet change is essential especially if the gallbladder is completely removed. Finally, if the veterinarian finds a tumor or growth, it should be removed and biopsied ($160-$170) to check for cancer. If cancer is found, the proper treatments will follow.
Gallbladder Obstruction Questions and Advice from Veterinary Professionals
Bernie
schnauzer
11 Years
0 found helpful
My 11 year old schnauzer had uncontrolled diabetes for three months , low thyroid and possible Cushing's disease because of the uncontrolled diabetes . He became very ill and the vet said he had gallbladder mucocele. The vet was concerned about him making it through gallbladder surgery and I decided to euthanize them that day. I have felt so guilty that I did not try harder and wonder if he could have lived longer. He also had Very elevated liver enzymes.
Add a comment to Bernie's experience
Was this experience helpful?
Rudy
Chihuahua
13 Years
1 found helpful
My Scottish Terrier had to have his gallbladder removed at 11.5 years. Unfortunately, he passed 3 months later because he also had chronic liver disease, developed hypoproteinemia that he couldn't recover from with resultant ascites. Now a friend's 13 yo chihuahua has mucoceles, markedly enlarged gallbaldder, vomiting (mostly managed with medication), liver enzymes only mildly elevated (ALT 216, ALP 195, AST 61). My friend is struggling with removal or not. Up until the past month (though he's had a year of intermittent vomiting), he has been an active agility dog. He is on Ursodial plus liver protectants. Most days he feels okay. What is the success rate for cholecystectomy and typical long term survival in small breeds? She had a surgical consultation today at a specialty center. The surgeon said he had done 20 of these surgeries which didn't seem like a lot. Your insight is most appreciated.
Add a comment to Rudy's experience
Was this experience helpful?
Willie
Puggle
11 Years
0 found helpful
I have an almost 11 year old Puggle. About 9 months ago, I found out he was diabetic. He now receives insulin injections 2x a day. About 5 months ago, he lost his vision and now has cataracts. Recently, his liver enzyme levels were high and he just followed up with an ultrasound today. Vet informed me they found a cyst in his gallbladder and he is coming home with 3 medications today...(in addition to his phenobarbital for treatment of seizures and galliprant to help him get around). I love him dearly and he's always had something medically related to keep me on my toes all his life. Anal gland removal many years ago, allergies to flea and tick ointment, etc. I'm not sure I should pursue surgery at this point in his life so I was hoping for some advice.
Add a comment to Willie's experience
Was this experience helpful?
Zorro
English Cocker Spaniel
12 Years
0 found helpful
He started vomiting food and was reluctant to eat, then took him to the vet. All his liver values are high and his ultrasound shows an obstruction on the liver and pancreas. Dr. suggests malignant tumour. He is very weak, the doctor is suggesting exploratory surgery. Might Euthanise if he finds metastatic states. What should I do?
What about the gallbladder? Vet has no way of knowing it is malignant or not. Seek a specialist opinion.
Add a comment to Zorro's experience
Was this experience helpful?
Greta
Boxer
8 Years
1 found helpful
My 8.5 year old Boxer went to an animal hospital for gallbladder surgery. We had many consultations with the Vet. We were willing to do anything to help her get better. We explained that we had the funds to explore any and all options. The Vet did not disclose that there were NO staff with her overnight. This is unthinkable to us!! At 10.30pm she was checked and supposedly doing fine. The Vet mentioned that it was a bigger procedure than he thought once he started removing the stones etc. I then assumed there were staff watching her and monitoring her pain/ discomfort/ general health during the night. There wasn't. The Vet came in at 8 am and found she had passed away. He took biopsies during the surgery and has found no cancer in her organs. He of course, has no answer for us and saying it was perhaps her heart. The fact that no-one was watching or caring for our beautiful dog for 9.5 hours makes me sick...and that she died there. Do you have any advice? We do not want this to happen to anyone else. I am contacting lawyers and would like to see Betsy's Law passed her in Florida. I would make it Greta's law.
That is horrible
And inexcusable! I hope this vet pays the price for this insanity!
Add a comment to Greta's experience
Was this experience helpful?
Kacey
Collie mix
11 Years
4 found helpful
My 11 year old Collie/King Charles mix was moping around the house one evening, she has had episodes like this before so we didn't worry about it too much. The next morning I came down to see her halfway out of her bed and panting quite rapidly, as the day wore on her condition worsened, not eating, very immobile. We took her to the vet who ran tests and came to the conclusion it was something she ate or some kind of bug. She was given an injection and antibiotics, the next day she had more of the same symptoms but much more severe. She did not move from her bed for a couple of hours, we rang the vet who advised us to give it at least 24 hours after the injection. A few more hours passed, with her condition deteriorating rapidly, we brought her straight in. Bad abdominal pain but no diagnosis, signed consent form for surgery, turns out to be ruptured gall bladder and lots of gall stones. Came through surgery and stayed at the vet for next 10 days, eating only liquidized food about 3/4 days after surgery, standing assisted after a week. Brought her home today as vet felt she would do better here, has been home six hours or so, just resting and taking bit of water now and again. Just looking for advice on how best to help her through recovery safely and comfortably. Will start her off on some boiled rice tomorrow and carry her out to the garden to go to the toilet. Due back for check up in two days. When should we hope to see her eating and standing unassisted? Tips on diet, treatment, etc would be appreciated.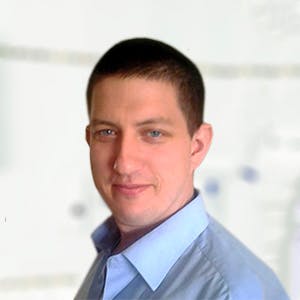 3320
Recommendations
It is difficult to give a prognosis and timeline for recovery after gallbladder rupture due to the possible complications which may occur after surgery including peritonitis, low blood protein or inflammation of blood vessels; even with surgery up to one in five dogs may not survive long after surgery. A low fat diet fortified with vitamins is an ideal diet; speak with your Veterinarian about commercial prescription diet available in your area. Regular Veterinary visits post surgery to monitor for post operative infections and peritonitis. Returning to a normal appetite may take sometime as there will be some abdominal pain and discomfort, but you should see general progress over time. Regards Dr Callum Turner DVM
Add a comment to Kacey's experience
Was this experience helpful?
Sky
cattle dog mix
12 Years
1 found helpful
My dog just had her gallbladder removed. I'm struggling with what I can and cannot feed her. I normally feed her a raw lean diet of ground turkey with veggies. I also feed her scrambled eggs w/a tiny amount of shredded cheese a couple times a week. Is this still ok?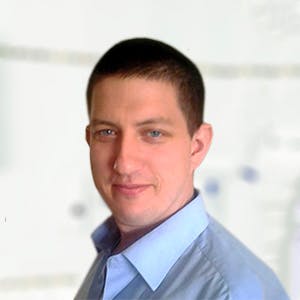 3320
Recommendations
After gallbladder removal dogs require a low fat diet, which should have been discussed with you when you picked up Sky; generally a low fat prescription dog food is offered/recommended on discharge along with instructions, a lean protein and high fibre diet would help but you need to see how Sky is with the food given. The diet you've mentioned should be well tolerated, just swap out the shredded cheese for cottage cheese but again discuss with your Veterinarian. Regards Dr Callum Turner DVM
Add a comment to Sky's experience
Was this experience helpful?
Penny
Teacup Chihuahua
6 Years
1 found helpful
My 6 year old teacup Chi who weights 3.5 pounds had her gallbladder removed. All vital signs are good and her liver testing shows have come down. The issue is she doesn't have an appetite and she is being fed through a tube. She continues to vomit and her sugar levels drops. Its been about 6 days since her surgery and remains in the vet hospital.

Also, she is a pretty nervous dog and is a picky eater and would never eat outside of home.

Any thoughts why the vomiting, and how to stop it? They do have her on an antacid and a low supplement to keep her glucose level up.

She is alert, etc.

Thank you.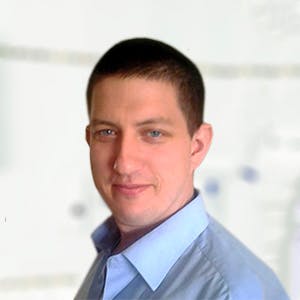 3320
Recommendations
Most likely Penny is vomiting because her stomach is empty, it can be difficult to encourage eating when a dog is a fussy eater especially outside of the home. I really don't have any advice for you regarding this, it is really a case of controlling the vomiting and encouraging Penny to eat on her own. Regards Dr Callum Turner DVM
Penny,
What was the result of this?? I am having the exact same issue with my dog. Gallbladder removed, now she doesn't want to eat. No feeding tube yet. Any suggestions or advice for us? Surgery was 3 days ago.
Add a comment to Penny's experience
Was this experience helpful?
Sophie
Shitzu
12 1/2 yrs
2 found helpful
I have a 12 1/2 shitzu, who has suddenly become ill, i have had an xray done which shows gallstones and gall blatter should be removed I am told however her labs are as follows... ALP- 1740 ALT-7457 AST- 5031 GGT 20 Total Bilrubin 0.1, which doesnt make sense with the xray diagnosis....She is older I am so afraid to opt for surgery and with her age and questionable diagnosis, should I even consider it. I have scheduled and ultra sound. which I feel may point to something else, I want her to be confortable and to not suffer, I love her so much but also the cost of all this is adding up and I am in financial distress and currently getting asstance as well. What would you suggest to do in this type of situation?
please advise asap thank you very concerned and nervous
[email protected]
thank you Michelle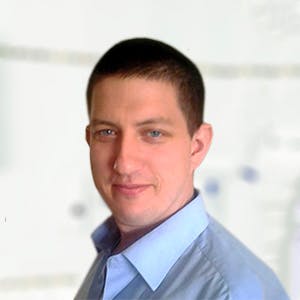 3320
Recommendations
Surgery in dogs with elevated liver enzymes is risky especially in older dogs due to the stress the anaesthesia places on the liver, normally the cause of the increased enzymes would be determined and treated or managed before surgery commenced. Bile duct obstruction may cause some increase in liver enzymes but other causes must be ruled out too including infections, inflammations, toxins, poisoning, endocrine disorders or cancer. Normally I would recommend a liver biopsy to be carried out but with the increased liver enzymes and anaesthesia risk, this would need to be discussed with your Veterinarian. Regards Dr Callum Turner DVM
I also have a shiztu named Sophie she is 12 and had a diseased gallbladder in January they removed it ! She is doing fine but I think it slowed her down a little ! She still loves to eat !
Add a comment to Sophie's experience
Was this experience helpful?
Twyla
Papillion
11 Years
2 found helpful
We have an 11 year old fenale Papillion named Twyla that weighs in at about 11.5 pounds. We brought her in to the vet because of repeated vomiting. Tests showed very high liver enzymes, pancreatitis, and gallbladder mucocele, and a nodule growing on her spleen.
We are discussing having her spleen and gallbladder removed which should help with the vomiting and liver enzyme levels, but will it help with the pancreatitis, or is that something we'd have to continue to treat after the surgery?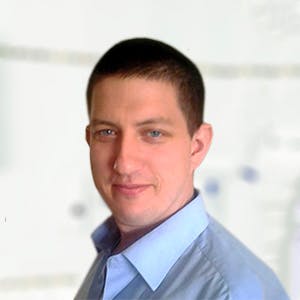 3320
Recommendations
There are many causes of pancreatitis, but it is probable that the pancreatitis may continue after the surgery (pancreatitis may be a primary cause). Surgery can also be a risk factor with pancreatitis, but your Veterinarian would be aware of this. Depending on the liver enzyme levels, they may need to be managed and brought down before surgery. Regards Dr Callum Turner DVM
Add a comment to Twyla's experience
Was this experience helpful?
Ella-Roux
Chihuahua dachsund mix
6 Years
3 found helpful
My dog, a female 12+ pound chihuahua mix, had her gall bladder removed about a month ago. She is now eating, and has energy (although not what it once was), but she is also throwing up once a day. Not immediately after she eats. Should I be concerned? I'm feeding her a balanced healthy diet, and tried helping her digestion with a probiotic but that hasn't helped.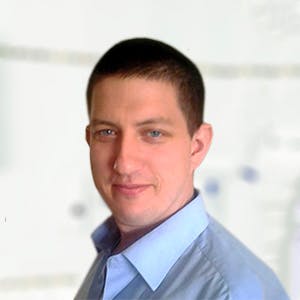 3320
Recommendations
Persistent regular vomiting is always a concern and a possibility, especially after gall bladder surgery; the cause of the vomiting may be from many different causes linked to the removal of the gall bladder (although there is a very small chance it is unrelated). I would think it is best to have Ella-Roux checked by her Veterinarian (just to ensure that she is physically recovering) and possibly changing to a bland diet of boiled rice and chicken fed in small regular meals to see if that helps curb the vomiting; if the vomiting stops, start to wean her on to a regular low fat diet. Regards Dr Callum Turner DVM
Add a comment to Ella-Roux's experience
Was this experience helpful?
Chihuahua
7 Years
I always considered myself a good pet parent until I realized I was feeding my dog an unhealthy diet. I didn't do it on purpose, I thought I had chosen a good, popular brand of dog food and that's all I had to do. But it seems that the dog food I have chosen to give to my dog, plus a high quantity of treats has caused me to give my dog Candy a diet that is high in fat. I have to admit she is a little chubby, but I thought it was cute. I didn't realize it was hurting her health. The way I found out about this unhealthy diet was because I had to rush her to the animal hospital because she was vomiting, had abdominal pain, was vomiting and was drained from energy. It turned out that she had a gallbladder obstruction from the high fat diet I gave her! I'm horrified at the fact that I caused this for my sweet little dog. The vet is trying to reduce the inflammation first. But if this doesn't work, Candy will have to have surgery. The vet has already warned me that I have to give Candy a diet that includes fish oil, zince, vitamin C, K and B. This is costing a fortunre.. .
Dog
1 Year
I have had dogs all my life (I am 50) and I have never heard of any dog having gallstones or gallbladder blockages or obstructions. I have had a dog with diabetes, one with cancer, and two that had kidney problems but I have never had any issues with gallbladders in dogs. I personally had gallstones so I know the feeling, but when Sparky started vomiting and stopped eating I figured it was just a stomach bug or something. But when he still would not eat the next morning and did not even want to get up I knew there was something wrong. I got him to the vet that day and they did some blood tests and then did an ultrasound. He found several big gallstones and suggested Sparky have surgery to remove his gallbladder right away. We worked out a payment arrangement and he had the surgery the next morning. After a two-day stay at the hospital for IV antibiotics, Sparky came home and two weeks later he is back to his old self. It was a bit expensive ($700) but Sparky is worth every penny.
Bloodhound
$483 and a load of stress later Murphy is cured. Vet suggested we stop feeding table scraps --- too much fat. Murphy has lost weight and looks healthy.