Parvovirus in Dogs
Veterinary reviewed by: Michele K.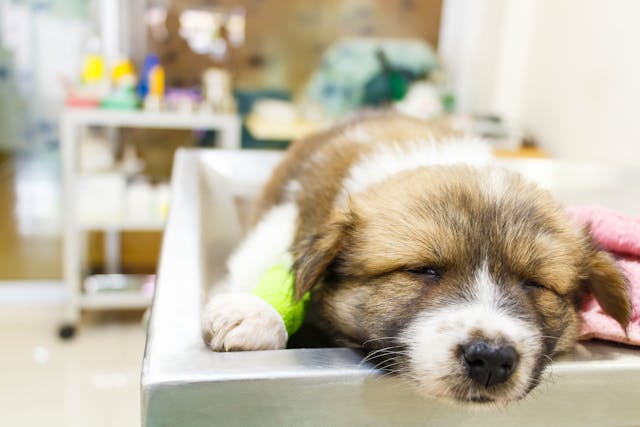 Veterinary reviewed by: Michele K.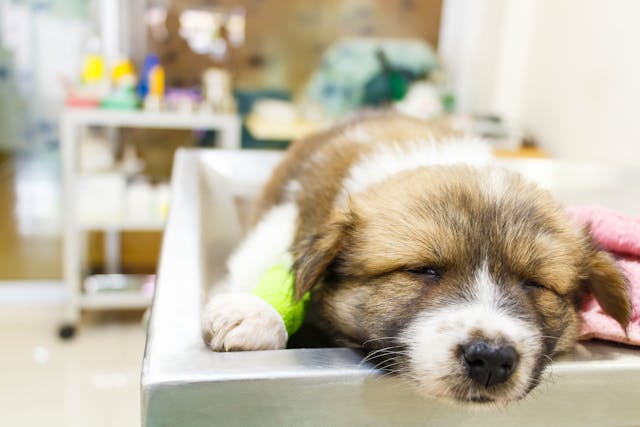 What are Parvovirus?
Parvo is the colloquial name for canine parvovirus, a serious gastrointestinal illness caused by contact with contaminated materials, often the feces of an infected animal. Young dogs who are partially or completely unvaccinated are at highest risk, especially if stressed (e.g. due to weaning). A pet infected with parvovirus may develop a fever and behave lethargically, possibly refusing food within the first few days of infection. Within 24-48 hours, copious vomiting and diarrhea present, often containing blood in the later stages. If not promptly and effectively treated, the dehydration, septic shock, and stress on the animal's heart can be fatal. See a veterinarian immediately if parvovirus is suspected, as this condition carries an 80% mortality rate if untreated.
Canine Parvovirus or "Parvo" is an extremely contagious viral disease causing severe gastrointestinal distress in young dogs. Zones of rapidly dividing cells, such as those in the small intestine are highly susceptible to the virus, causing vomiting and diarrhea. The virus also preys on hematopoietic progenitor cells in the lymph nodes and blood marrow, increasing the likelihood of sepsis. You can protect your dog from this potential killer by making sure she's up-to-date on her vaccinations, and by having a full series of booster vaccines given.  
Parvovirus Average Cost
From 451 quotes ranging from $500 - $12,000
Symptoms of Parvovirus in Dogs
Fever
Lethargy
Refusal of food
Vomiting
Diarrhea
Fluid distention of intestines
Weak pulse
Tachycardia
Hypothermia
Types
Top
Causes of Parvovirus in Dogs
Eating the feces of an animal infected with parvo
Contact of infected material with eyes, nose or mouth
Lack of proper vaccination
Systemic stress from other illnesses can increase risk of infection with parvo
Top
Diagnosis of Parvovirus in Dogs
Intestinal
A veterinarian will suspect parvovirus in young, unvaccinated dogs displaying the aforementioned symptoms, especially if recently adopted from a shelter or other location with many dogs in close contact. ELISA, a common lab test, is used to detect presence of viral particles with a high degree of sensitivity, but in the early days of infection may present a false-negative, so the dog should be quarantined even if the first test is negative. The veterinarian will likely admit the dog to an animal hospital based on the severity of the case.
Cardiac
This type of parvovirus is very rare and infects puppies while still in the uterus, causing stillbirth or death shortly after birth. There is currently no effective way to diagnose or treat this type of infection, beyond the preventative actions of keeping a clean environment for the mother and avoiding contact with any sources of infection or possibly infected animals.
Top
Treatment of Parvovirus in Dogs
Dehydration and electrolyte imbalances from the vomiting and diarrhea pose the most immediate risk to a dog's health. Electrolyte solutions can be administered orally if the dog's vomiting is not too severe. Dogs with moderate to severe dehydration and/or copious vomiting will need an IV carrying replacement electrolytes, as severely infected dogs lose the ability to effectively absorb water and nutrients through the gut. Blood sugar and potassium should be monitored and supplemented via IV if necessary. In severe cases, GI protein loss below 20g/L will require colloid therapy such as pentastarch. Additionally, anti-emetics to control vomiting may be prescribed along with antibiotics to treat any opportunistic infections.
Top
Worried about the cost of Parvo treatment?
Pet Insurance covers the cost of many common pet health conditions. Prepare for the unexpected by getting a quote from top pet insurance providers.
Recovery of Parvovirus in Dogs
Puppies that are treated swiftly and survive the first 3-4 days of the infection may be able to make a full recovery. Once vomiting has subsided for 12-24 hours, easy-to-digest foods that are low in fat may be given at the recommendation of the veterinarian, such as cottage cheese, boiled chicken, and rice. The companionship and attention of the owner will help ameliorate stress.
Although dogs who recover from parvovirus are immune to reinfection, the amount of contamination they have spread may be significant, and the dog itself remains contagious for up to six weeks. Parvovirus is difficult to kill, being resistant to many common cleaners and disinfectants. In normal humidity at room temperature the virus can remain dangerous for months. All cleanable materials should be washed with a 1:10 bleach solution or an accelerated peroxide. All non-cleanable material should be disposed of such that no other animals can come in contact with it. Owners should take extreme care in washing their hands and cleaning the soles of shoes before leaving the area after petting their dog or cleaning up contaminated areas.
Top
Cost of Parvovirus in Dogs
Treatment cost for Parvovirus will correspond to the severity of the signs at the time of the hospital visit. The initial examination is expected to cost between $50 and $100.00. The parvovirus test run by the veterinarian or the veterinarian technician will cost between $84 and $250.00. The overall cost of treating Parvovirus can be as much as 5000.00, which supports the minimal cost of vaccinations.  If you bring your pet in during an emergency crisis or when they are severely affected the cost of the treatment will increase drastically, especially if ICU or multiple days of hospitalisation are needed.
Top
Parvovirus Average Cost
From 451 quotes ranging from $500 - $12,000
Top
Parvovirus Questions and Advice from Veterinary Professionals
blue nose pit bull puppy
2 months.
36 found helpful
36 found helpful
His sister died this morning of parvovirus and now he is sick black poop and not wanting to eat and drink I've been giving him Pedialyte all day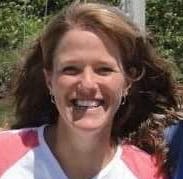 Dr. Michele K. DVM
36 Recommendations
Thank you for your question. Parvovirus is a very contagious disease among puppies, and if a sibling died of the disease, it is highly likely that he has the problem as well. It would be best to have him seen by a veterinarian, as these puppies often require hospitalization and intensive care to survive.
Nov. 25, 2020
Was this experience helpful?
chahuahua weenie mix
Seven Months
27 found helpful
27 found helpful
Has Symptoms
Vomiting/Lathargy/Not Eating Or Drinking
My puppy was vomiting and not eating or drinking absolutely no diarrhea in fact no bowel movement or urination and i thought shewas dying but now after pepcid ac and pedialyte shes better but now 2of our other dogs are throwing up one of which is nirsing 3week pups what could it be.. No money for vet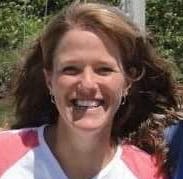 Dr. Michele K. DVM
27 Recommendations
Thank you for your question. Without being able to take them to see a veterinarian, the only thing that you can do is what you have been doing. If they have an infectious disease like Parvo virus, if you are able to keep them hydrated until they stop vomiting with Pedialyte, they may make it. I hope that they are okay.
Oct. 20, 2020
Was this experience helpful?
Parvovirus Average Cost
From 451 quotes ranging from $500 - $12,000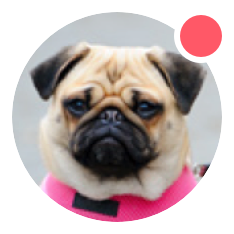 Need pet insurance?