What is Potato (Green) Poisoning?
Although potatoes are a healthy vegetable for humans, it is best not to feed any part of a raw potato or potato skins to your dog because of the toxins they contain. The potato, as well as other vegetables, such as tomatoes and eggplant, produces solanine as a natural defense to deter insects. Even in small amounts, your dog can have symptoms similar to food poisoning due to the solanine and chaconine. Solanine is a cholinesterase inhibitor that can prevent the breakdown of acetylcholine, which is a neurotransmitter. This causes reduced function of the nervous system and the body's organs by building up in the tissues, especially the liver. Solanine has also been found in other major organs such as the brain, lungs, heart, and kidneys. These toxins can make humans sick as well, but it would take a lot more potatoes than we would eat to cause even mild symptoms. However, it is best not to eat potatoes that have green skin or are growing sprouts whether they are cooked or not, and definitely never feed them to your dog.
Green potato poisoning in dogs occurs when a dog consumes too much solanine, which is a glycoalkaloid naturally produced in green or raw potatoes, potato skins, and the foliage from the potato plant. Solanine poisoning can cause heart problems, difficulty breathing, and gastrointestinal upset. The raw potato and skins also contain chaconine, which is toxic and can cause irritation to the digestive tract, nervous system symptoms (tremors), and kidney function disorders. If you think your dog has eaten green potatoes, skins, or foliage, you should call your veterinarian or visit your local animal hospital even if there are no symptoms.
Book First Walk Free!
Symptoms of Potato (Green) Poisoning in Dogs
Symptoms may vary depending on how much solanine and chaconine was in the potatoes or potato skins your dog ate, and the size and health of your dog. Most often, the symptoms will be mild, unless your dog is very small, ill, or if a great amount of potatoes have been consumed in a short amount of time. The most common symptoms reported are:
Bleeding
Burning of the throat
Cardiac dysrhythmia
Death
Delirium
Difficulty breathing
Dilated pupils
Dizziness
Excess drooling
Fever
Gastrointestinal symptoms, such as diarrhea, abdominal pain, and nausea
Headache
Heart problems
Jaundice
Loss of sensation
Low body temperature (hypothermia)
Numbness and burning sensation of the tongue, mouth, and lips
Paralysis
Progressive paralysis
Seizures
Shock
Slow pulse
Slowed breathing
Swelling of tongue or lips
Trembling
Vision changes
Vomiting
Weakness
Causes of Potato (Green) Poisoning in Dogs
Solanine symptoms are caused by the interruption of the chemical acetylcholine, which is important in transmitting nerve impulses. This chemical is also reported to cause cell membrane damage, which can cause irritation of the nervous system and intestinal tract. The chemical is found in:
Green potatoes
Potato foliage
Raw potato skins
Sprouts grown on potatoes
Diagnosis of Potato (Green) Poisoning in Dogs
Your veterinarian will need to know what your dog ate, how much, and how long ago it happened. You should also let the veterinarian know what symptoms you have seen, your dog's medical history, and any illnesses or injuries. A comprehensive physical examination will be done, which will include temperature, weight, height, pulse, reflexes, blood pressure and breathing rate.
They will also need to complete some tests, such as complete blood count, chemical panel, blood gas, glucose level, urinalysis, kidney and liver function tests, and a chest x-ray. In addition, an electrocardiogram (ECG) may be done to monitor your dog's heart rate if needed. If the chest x-ray shows any abnormalities, the veterinarian will do an ultrasound, MRI, or CT scan to get a better look at what is going on.
Treatment of Potato (Green) Poisoning in Dogs
The treatment for your dog will include giving apomorphine to inducing vomiting and activated charcoal to absorb any toxin that may be left in the stomach. The veterinarian will sedate your dog and provide IV fluids and oxygen therapy. If they suspect there is still toxin in your dog's system, he will perform a gastric lavage. This procedure includes inserting a tube into your dog's mouth to flush out the stomach with saline solution. Medication, such as a physostigmine or pilocarpine will be administered to help boost your dog's nervous system, and gastrointestinal protectants and laxatives may be used as well.
Recovery of Potato (Green) Poisoning in Dogs
How well your dog recovers depends on the amount of solanine ingested and how quickly treatment is given. As with any illness, providing a quiet place to rest when your pet returns home is key to recovery. Be certain to contact your veterinarian if you have questions or concerns. To prevent this from happening again, do not let your dog eat raw potatoes, potato skins, or foliage and make sure he cannot get into the trash where potato peels may be.
Potato (Green) Poisoning Questions and Advice from Veterinary Professionals
Squishy
Corgi mix
6 Years
1 found helpful
Has Symptoms
Vomiting after eating Lethargy
Vomiting after eating, Lethargy
This is related to potato ingestion, but the potato in question was a medium, baked red-skin potato. She began vomiting every time she eats after the potato 3 days ago. According to radiographs taken this morning, it seems she swallowed it 100% whole. Her teeth are in great shape, she's just part pig. And that potato is stuck in its entirety in her stomach. Also, she is constipated. I am able to get her to drink fluids by adding unsalted broth to water and she is keeping that down. She wants to eat (part pig) but I am withholding food at this point. Are there other things I should be doing to help her digest this potato or will her stomach acid eventually break it down on its own? Am I facing foreign body surgery for a potato?!
Add a comment to Squishy's experience
Was this experience helpful?
Cricket
Labrador Retriever and old english bulldog
1 Year
0 found helpful
my year old puppy ate a couple of potatos yesterday and they had sprouts growing on them. Her face and ears are very swollen and she is always itchy. Are these symptoms, and should I take her to the vet?
Add a comment to Cricket's experience
Was this experience helpful?
GG
English Bulldog
6 Years
0 found helpful
my dog (approx. 60lbs.) at a slice of raw potato (about 1/2"x3") last night. this morning she ate her breakfast, and shortly after threw it all up. should I take her to emergency, or is this maybe a symptom she will recover from without emergency visit.
Add a comment to GG's experience
Was this experience helpful?
Luke
Boxer
9 Months
1 found helpful
I had no clue about this green potatoe poisoning. Every time I peel potatoes my boxer lovers to get a piece of the raw potato... russets or yellows and never green. Have I been unconsciously hurting my boxer? He loves raw vegetables. We just currently had a bout of vomiting and took him to the emergency vet near us... he had gotten a beef bone from the trash and we were worried about a possible blockage. He was given x-rays, no blockage and then given some antibiotics, an iv and some special food. Could his love and my eagerness to satisfy his cravings have been the reason for this?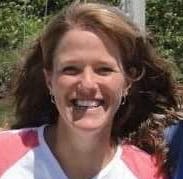 1611
Recommendations
If Luke ate raw potatoes before the episode of GI upset, it is possible that they were the cause of the problem, although the beef bone is also highly suspect. It is best to stick to dog food for some dogs, and he may be one of them.
Add a comment to Luke's experience
Was this experience helpful?
Yuki
miniature poodle
9 Years
0 found helpful
I cooked up some cubed potatoes for dinner. I thought I cut out any bad or green potato parts, but a couple of bites tasted pretty vile, so I spit them out and put them in a napkin. I forgot to throw it away. I left for a few hours and came to the napkin ripped up and the potatoes gone. I did cook with both chopped and powdered onion. When I got home, she seemed fine. I took her out to go potty, and her stool was solid. There was no vomit. She even wanted to play and run around for a bit. But twenty minutes after we stopped playing, she continued to pant. She panted for at least a solid 45 minutes. The air conditioning was on, the house was cool. She never pants for long, even after playing. Now she's sleeping, and her breathing is irregular and fast. I know shallow and rapid breathing is a symptom of green potato poisoning. Her gums are reddish pink and when I push down on them, they turn from white back to pink in under two seconds. There don't seem to be any other symptoms beside her breathing. Should I be worried?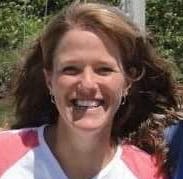 1611
Recommendations
That is a small amount of potato for Yuki to have eaten, but she is probably a very small dog. If her gums are nice and pink, and she is otherwise acting normally, she is probably okay. If she becomes weak, seems disoriented, or lethargic, she should be seen by a veterinarian right away.
Add a comment to Yuki's experience
Was this experience helpful?
Coconut
Sheltie- cross
5 Years
0 found helpful
My 20lb. Dog may have gotten into garden compost and chewed in some rotten potatoes a little over 24 hours ago and just started noticing she is pacing, whining/growling in pain and coming to me to comfort her. She is usually sensitive and vomits if eats people food but has not since possibly eating it. She has pooped and peed but I wouldn't say it is diarrhea. Should I be concerned or will it pass.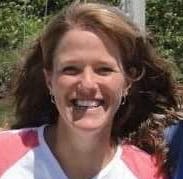 1611
Recommendations
There can be some pretty toxic bacteria that grow in compost and rotten food, and I suspect that Coconut is feeling some GI problems. She may be fine to monitor her until she feels better, but if she develops any vomiting, diarrhea, severe abdominal pain, or can't get comfortable, I think it would be best to have her seen by a veterinarian to make sure that she is okay.
Add a comment to Coconut's experience
Was this experience helpful?
Oscar
Labrador
12 Years
0 found helpful
My Labrador got into the rubbish and ate 2 very small green potatoes. He's 12 and on anti-inflammatory tablets and tramadol recovering from a disc problem in his lower spine. He's not symptomatic, should I take him to the emergency vet?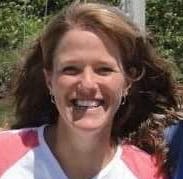 1611
Recommendations
2 small green potatoes in a large dog will likely not cause signs other than GI signs such as vomiting or diarrhea, but some dogs are more sensitive to the toxin in the potatoes, and may have more serious effects. If you notice Oscar drooling, rubbing at his mouth or throat, having excessive vomiting or diarrhea, or seeming unstable, he should be seen right away by a veterinarian. If you want to be cautious, a trip to the emergency veterinarian would not be a bad idea, as they can give him activated charcoal and evaluate him. I hope that all goes well for him.
Add a comment to Oscar's experience
Was this experience helpful?
Bella
Mutt
19 Months
0 found helpful
My dad gave my dog a good amount of raw sweet potato and she hasnt acted up yet i mean she didnt eat any skins but idk what to do. She is about 50lbs and hasn't been active lately but i dont think the two are connected.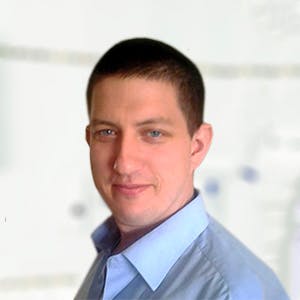 3320
Recommendations
Whilst the peel of a potato or sweet potato is usually more concentrated with toxins when raw, it is not advisable to feed raw potatoes to dogs peeled either (some BARF diet people would disagree). You should monitor Bella for the time being, but if any symptoms present you should visit your Veterinarian. Regards Dr Callum Turner DVM
My 9 pound 3 1/2 yr old chihuahua terrier mix ate 2 small cube pieces of peeled raw sweet potato. He's a little dizzy and just not himself. Mo vomiting or anything. What should i do?
Add a comment to Bella's experience
Was this experience helpful?
Maya
Bichon Frise/poodle
2 Years
0 found helpful
About a week ago i cooked a homemade meal of plain white rice with carrots and boiled potatoes with it's skin on . I gave her half a bowl of the food wich contained about 5-6 potatoe cubes she ate about all of it , within 30 min of eating she started vomiting and having diarrhea she also started shaking within 3 days her vomiting was gone but only 1 day ago she stoped having diarrhea she is still shaking though what should i do?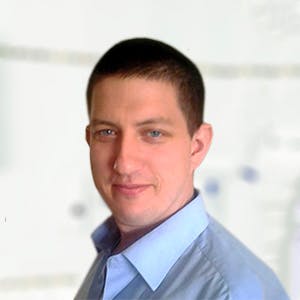 3320
Recommendations
Normal potato skin (or peel as I call it) which isn't green shouldn't cause a problem when consumed in small amounts; however a sudden change in diet may have caused some gastrointestinal upset. If the potatoes were green, then this is a different story since veterinary attention would be required (fluids, supportive and symptomatic care). If Maya is still shaking you should visit your Veterinarian for an examination, there isn't anything at this point to recommend you can do at home. Regards Dr Callum Turner DVM
Add a comment to Maya's experience
Was this experience helpful?
Suki
Pug
11 Years
0 found helpful
I boiled one large russet potatoe and have my dogs the left overs along with some raw carrots. 4 hours later my pug had a runny poo in her kennel. Then 4 hours later she puked up a small amount of carrot and potato and pooed in her kennel a little more of a runny poo.
She seems ok other than that. Can I give her anything to help with the diarrhea?
My other 2 dogs ( German Shepard and our chihuahua) seem fine and they are the same thing.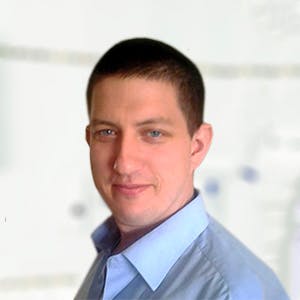 3320
Recommendations
It is possible that Suki has a slight gastrointestinal upset, ensure that she is hydrated and offer small regular meals to her so that the stomach doesn't remain empty. If her regular food doesn't stay down, you could try offering some boiled chicken and rice as it is bland and is usually tolerated well. Regards Dr Callum Turner DVM
We keep our potatoes near the floor and we have a puppy she got one and she's hasn't been moving around a lot today what do you think ?
Thank you!! She's still pooing diarrhea it seems every couple hours but is drinking water and going out to pee.
Age are a couple bites of food and I took away her bowl so she would t eat too much.
I'm going to make boiled chicken and rice at dinner and give her small amounts every couple hours. Fingers crossed this doesn't last much longer. Cleaning diarrhea isn't much fun lol
Add a comment to Suki's experience
Was this experience helpful?
Sadie
Boxer Shepherd
4 Months
0 found helpful
My puppy got into a bag of golden yellow potatoes, no eyes or anything on them. I found her chomping on it but seems she didn't consume that much potato more less just chewed on it cause she is teething. It has been approximately 2 hours since and she is sleeping now. No signs of gas, vomiting or diarrhea.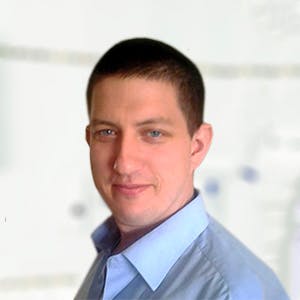 3320
Recommendations
Potatoes are not generally toxic to dogs, but green potatoes are; if she was just chewing on them I wouldn't be concerned but I would still keep a good eye on her in the meantime. Look out for gastrointestinal symptoms and feel her heart for any anomalies in the beating, should be a simple lub-dub feeling on your hand. Regards Dr Callum Turner DVM
Add a comment to Sadie's experience
Was this experience helpful?
bell
Yorkipoo
8 Years
0 found helpful
My 8 year old yorkie/poodle mix (14lbs) ate a small raw/sprouting potato. She threw up the potato (vomit was chunky and the size of a potato) within 15 minutes. She is not showing any other symptoms, but am concerned about potato poisoning. Any advice?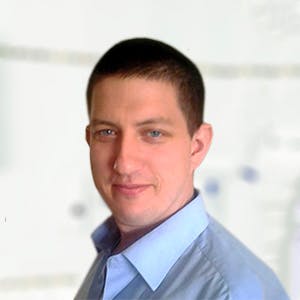 3320
Recommendations
It is good that Bell vomited up what seemed to be the whole potato that was ingested; for the time being since is was only 15 minutes before she vomited, keep a close eye on her and ensure that she is drinking but if you have any concerns you should visit your Veterinarian for an examination. Regards Dr Callum Turner DVM
Add a comment to bell's experience
Was this experience helpful?
Schotzie
Rottweiler
6 Months
0 found helpful
My 60-lb 6-month old Rottweiler got into a pot of cooked veggies that were simply boiled in plain water. She ate 4 large potatoes (they were not green) as well as a 2 large carrots and 1 large parsnip root. She threw up that same night as well as the following night and is not really interested in eating. She drinks normally and is passing stool and urine normally. She is FULL of energy and runs/plays normally. But 3 days later, she is still not very interested in eating normally. She has no other symptoms. Should I take her to the vet or continue to monitor her to see if she improves?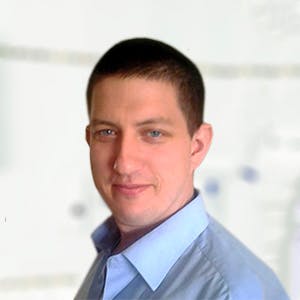 3320
Recommendations
Boiling potatoes reduces the severity of any toxins in the skins; it may be that Schotzie has some tummy ache after the vomiting. Try to encourage eating with some boiled chicken and rice or by warming up some wet food like you would baby food to see if he finds it appetising. If you cannot get him to eat, it would be best to visit your Veterinarian to make sure there is nothing else going on with him. Regards Dr Callum Turner DVM
Add a comment to Schotzie's experience
Was this experience helpful?
Puppies
German Shepherd
14 Weeks
0 found helpful
I have 14 week old german shepherd puppies that mother got into trash and dumped over. Puppies got a hold of gold potato peels. I don't think any of them ate any. They are vomiting and have diarrhea. Is there anything that I can do. I have given one of the puppies a small piece of pepcid a.c.. Because he can't keep any food down.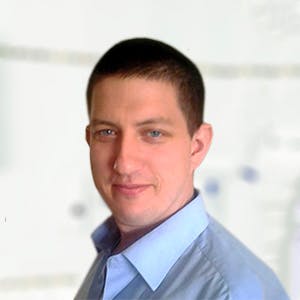 3320
Recommendations
It is good that the puppies are vomiting and have diarrhoea since if they consumed any raw potato peel they would be expelling it from their bodies. Solanine may cause neurological symptoms if consumed in large amounts, if you notice any of the neurological symptoms on this page or the vomiting and diarrhoea continues, visit your Veterinarian. Regards Dr Callum Turner DVM
Add a comment to Puppies's experience
Was this experience helpful?
Scooby
German Shepherd
14 Years
1 found helpful
We noticed today that he was not responding normally and he was laying on the porch in front of the door with a stool sample right where he was laying. We took him to the vet and she took blood and prescribed a pill for his stomach ache and a antibiotic. We realized once we got home that a day or two ago we gave him a small raw gold potato. It was he size of a ping pong ball at most. We are afraid we poisoned our dog. How long until we know if he is recovering? He is an outdoor dog, but he is inside in a cool comfortable area sleeping it off. Is there anything we should watch for. I feel like a bad dog owner. I didn't know.😭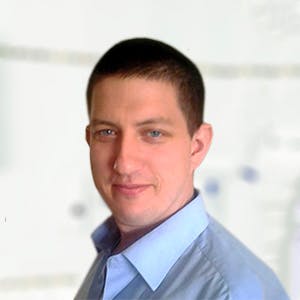 3320
Recommendations
Whilst raw potatoes are not the best to give to dogs (better when they are cooked); if the potato was fresh and wasn't green or going bad it shouldn't have had that much of an effect with the quantity consumed, but the effects vary case to case. Solanine is present in potatoes, especially in the peel (skins), and may cause neurological symptoms in some dogs and varies as the quantity of solanine varies widely. It is really a case of monitoring for improvement and making sure the symptoms you're seeing do not increase in severity. Regards Dr Callum Turner DVM
Add a comment to Scooby's experience
Was this experience helpful?
Buster
min pin mix with boston terrior
6 Months
0 found helpful
dug up new red potatoes this morning, they were out on the ground, drying. Noticed my puppy with something, when I caught him, he had eaten about half of a potato. No symptoms yet, but can I do something now to prevent him getting sick?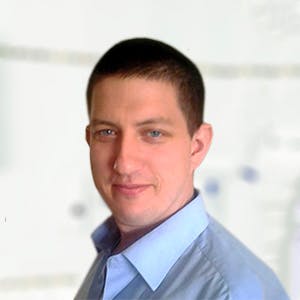 3320
Recommendations
If the ingestion was within two or three hours induce vomiting with 3% hydrogen peroxide to get the consumed potato up and after administer activated charcoal to absorb any toxin in the stomach. It is important to keep Buster hydrated and keep an eye out for any symptoms listed on this page; if you notice symptoms or you are concerned, don't hesitate to visit your Veterinarian to be on the safe side. Regards Dr Callum Turner DVM
Add a comment to Buster's experience
Was this experience helpful?
Hans
Labrador mix
4 Years
0 found helpful
My dog ingested potatoes with the skins on, about two medium size. They were cooked in a crock pot with cayenne pepper and other spices. Also there was rosemary, carrrots, onion, and celery. Is there anything I should be concerned about? He's drinking water but not eating his food. Do I need to take him into the vet?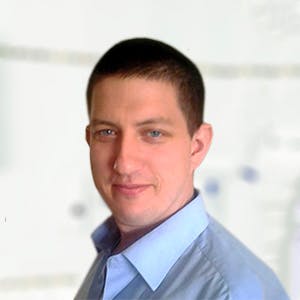 3320
Recommendations
Onions and other spices can be poisonous to dogs (onions are 100% poisonous); I would recommend visiting your Veterinarian as soon as possible to assess if there has been a toxic ingestion and also tell them all the spices you added to the pot (many spices are poisonous to dogs, some aren't). Regards Dr Callum Turner DVM
Add a comment to Hans's experience
Was this experience helpful?
Kodi
miniature dachshund
10 Years
0 found helpful
Our 10.5 year old, 20# mini dachshund got into some raw potatoes and chewed on/ate an unknown amount approximately 2 months ago.
Ever since then he has had an odd cough, like he is trying to cough up something stuck in his throat.
Is this something a vet can even treat so long after ingestion?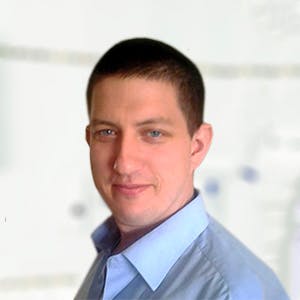 3320
Recommendations
The cough may or may not be related to the ingestion of potato (most probably not). As dogs age, especially in miniature breeds, there is the chance of some respiratory problems caused by irritation, laryngeal problems or tracheal problems. It is always best to have your Veterinarian take a look as there may be an easy solution which would make Kodi more comfortable. Regards Dr Callum Turner DVM
I have a friend with a Yorkie. He ate tomatoes ( green and red ) straight of the plant in the backyard.
He lost his vision. He also has a cough now. After reading about solanine poisoning, I believe that his cough is also related to eating the tomatoes. He also lets his tongue poke out of his mouth like a cat. After reading this article, this could also have happened from the solanine.
My friends had two Yorkies. The other died from potassium poisoning. I wonder if he ingested tomatoes also. Could this have caused the potassium spike?
Add a comment to Kodi's experience
Was this experience helpful?
Daisy
Lab mix. Med. size
8 Years
0 found helpful
Our 8 year old lab mix - Daisy - has been dealing with a problem with her eyes; a daily clear teary discharge that dries leaving behind purplish "streaks" from the corners of her eyes nearest her snout. Have taken her to vet and vet eye specialist. They performed various eyes test (dyeing of eye with green solution, etc.) and found nothing organicely wrong. They snipped her hair in the affected areas trying to cosmetically improve her appearance. We went to a grain-free diet for awhile. Nothing. She continues to discharge (which we wipe away) and have been provding her with a product called "Angel Eyes." Last summer, Daisy went into our garden and ate several green tomatoes. Wondering if this could be a cause, but if so, why is the problem persisting? Would an eye drop product of some kind stop this discharge.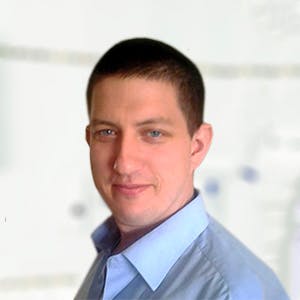 3320
Recommendations
Green tomatoes (and other green parts of the plant) can cause gastrointestinal irritation, lethargy, increased heart-rate and dilated pupils; but I cannot see any connection with this discharge you are describing. There are many different causes of eye discharge, I am just struggling to think of a clear discharge that dries purple; most common causes are allergies, conjunctivitis and other environmental irritation (did you change cleaning products around the time of the start of symptoms?). Regards Dr Callum Turner DVM
Add a comment to Daisy's experience
Was this experience helpful?
Thunder
Bulldog/pitbull
7 Years
0 found helpful
I made potatoes in a crockpot, some had greenish tint & sprouts, I removed them from pot & then cooked Venison for Thunder, I just read that green potatoes are dangerous for dogs, I did not give him any but is the Venison safe? I did not clean pot right after just put Venison in, then boiled rice right after that. Is it safe to feed him?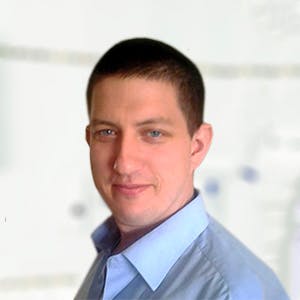 3320
Recommendations
Solanine is soluble in water which means that when you boil green potatoes the solanine is diffused into the water. I would be cautious if you reused the water, but if the water was thrown out and not used for cooking the venison or rice, it would probably OK (no 100% guarantees). If in doubt, throw it out. Regards Dr Callum Turner DVM
Add a comment to Thunder's experience
Was this experience helpful?