What is Shoulder Luxation?
When bone is displaced or completely separated from a joint because the ligaments that hold the joint in place break, it is called luxation. It is considered a subluxation when the separation is partial. The shoulder joint of dogs is more mobile than all other main limb joints and after a luxation will need to be put back in its usual position and held in place so that the surrounding casing is able to heal.
Shoulder luxation in dogs is most often the result of trauma; for example, when the dog is hit by a car. The sooner that a luxation is treated, the better the outcome will be for your dog.
The complete displacement or separation of the shoulder bone from its joint is a shoulder luxation.
Book First Walk Free!
Symptoms of Shoulder Luxation in Dogs
The most common signs of a luxation in your dog include:
Your dog is suddenly limping or showing lameness
He is hesitant to walk or jump
He shows pain when the joint is touched or moved
Swelling or warmth in the joint
Your dog is continually licking at the joint
Reduction in appetite
Decrease in activity level
Types
Congenital luxation is mainly an issue for miniature breed dogs (Miniature Poodle, Chihuahua, Pomeranian, Miniature Pinscher, King Charles Spaniel). The luxation occurs equally in male and female dogs and it is thought that there may be a hereditary predisposition. The condition can occur on one or both sides. Typically, congenital shoulder luxation will appear as shoulder lameness when your dog is around 4 months old.
Acquired dislocation can occur as a result of trauma to the shoulder area. Typically, this is caused by a car accident, however it can also occur when your dog falls from a high place or experiences a twisting injury to his shoulder. The luxation can be cranial, lateral or medial. The most often seen is medial, which is connected to a tear of the medial glenohumeral capsule and ligaments. Lateral luxation, which is more likely to occur in large breeds, is connected to a rupture of the medial glenohumeral capsule and ligament.
Causes of Shoulder Luxation in Dogs
Shoulder luxation can be a congenital condition, particularly in miniature breeds. This condition will cause shoulder lameness and can affect both sides, making walking very painful. Most often, shoulder luxation is the result of trauma, particularly car accidents. Most often, the cause of shoulder luxation is a medial one, affecting the function and mobility of the shoulder.
Diagnosis of Shoulder Luxation in Dogs
In the case of congenital shoulder luxation, you may notice shoulder lameness in your dog when he is between three and eight months of age. Upon your veterinarian conducting a physical examination, it is important to mention any symptoms you have noticed in your dog and when you first noticed them. Your veterinarian will examine your dog's shoulder region, keeping an eye out for whether your dog's range of motion and ability to extend is limited. He will try and determine if your dog is experiencing any pain or discomfort and if he is able to return his shoulder to its normal position. If the luxation is chronic, your veterinarian will notice that the supraspinatus, infraspinatus and pectoral muscles have atrophied.
If your dog has experienced trauma or has developed an injury as the result of recent intense activity, you will want to bring your dog to the veterinarian for an examination. Your veterinarian will conduct a full physical examination of your dog, and ask you for information regarding the traumatic event or activity that may have caused him to be injured. An x-ray will likely be taken and other tests your veterinarian may consider include computed tomography (CT) or magnetic resonance imaging (MRI).
Treatment of Shoulder Luxation in Dogs
It is important that the luxation be treated as soon as possible as that will lead to a better outcome in his recovery. Your veterinarian will consider a closed reduction, which is a procedure where the joint can be put back to its original place. Your dog will need general anesthesia and a bandage or support wrap will be used to hold his joint in its correct alignment while the joint capsule heals.
In some cases, an open reduction is required; this is where surgery will take place to open the joint and replace the bones that have been dislocated.
Recovery of Shoulder Luxation in Dogs
The prognosis for shoulder luxation will depend in part on how quickly the injury is diagnosed and treated. Without quick treatment, the injury can be aggravated and more damage can occur.
After closed or open reduction you will want to limit your dog's activity. He will likely require the sling or splint for up to two weeks during the healing of his joint capsule. A follow up examination will likely be necessary so that your veterinarian can make sure that your dog is healing well. During his recovery, it is a good idea to keep an eye on your dog to look for signs of swelling or discomfort. After the sling or splint has been removed, you will want to continue to limit your dog's activity to minimize the risk of additional trauma while the joint heals.
Shoulder Luxation Questions and Advice from Veterinary Professionals
Freya
German Shorthaired Pointer
1 Year
1 found helpful
My dog, freya got into an accident with a car 3 days ago. The first day she could bately move her right front leg. After a while the pain stopped but she was still lightly limping and you chould see her should "blade" rise higher when she walked. I was wondering if it's necessary to treat with surgery or it can properly heal on its own. We'll take her to get x-rays tomorrow. But i dont really have the money to pay for a surgery.
What was the out come of this? I'm in the same situation. The doctor said it's going to cost 4000 but I just dont have that much money.
Add a comment to Freya's experience
Was this experience helpful?
Stella
Chihuahua
12 Years
0 found helpful
My buddy Stella has had a bad year. To make a long story short, she was given a glowing good health review and what was to be her last vaccinations in March, then 2 weeks later began a cascade of symptoms, followed by a series of ICU stays and emergency vet visits and countless sleepless nights, and ultimately a dual diagnosis of IMHA and GME. Both terminal, both caused by her vaccines most likely. We have had a poor prognosis from the start, but she's still fighting, so I am too. She's been doing pretty ok since we got the seizures under control, but because of her ataxia she has somewhere along the lines dislocated her front left shoulder. Our GP vet said that she's not a candidate for surgery & said to restrict movement but gave us no advice beyond that. Our neurologist and internal medicine specialist both said "she can't catch a break!" But other than that.. nada, and I can't find anything on the internet. I'm nearing the $25,000 mark and have exhausted my savings and school money so adding a physical therapist is not an option I can afford to add to her already astronomical care expenses.. what can I do to help her? I just want to make the limited time she has left happy time, & I can't keep her in a tiny kennel all day every day, she would be miserable. She wants so badly to zoom around in her wheelchair and wobble around her play area. Any advice?
Add a comment to Stella's experience
Was this experience helpful?
Canyon
Mini golden doodle
9 Weeks
0 found helpful
My 9 week puppy tried running out the door yesterday morning and when we went to shut it she was halfway through the door. We feel terrible. She helped really loud. The rest of the day she just played a little but slept for the most part. Later in the afternoon I took her to the park with a friend her dog and my other dog. She chased them all around and was playing. Last night I went to pick her up and she growled at me. I tried to do it a couple more times and she either growled or whimpered at me. Today she played a bit more, did the stairs, but when I go to pick her up at times she growls or yells softly. This all seems to happen when I'm under her right arm. No bruising,limping, pain when walking. She seems normal until you try and pick her up. What do you believe the issue is. Do you think rest and ice will be ok for a few days.
Add a comment to Canyon's experience
Was this experience helpful?
Yeti
Weimaraner
5 Years
1 found helpful
My 5 year old Weimaraner has been limping a little over a week. We thought he has something in his foot and have been checking it every night but couldn't find anything. Today I noticed his shoulder looks dislocated. He will not put any weight on it and his leg almost looks limp. I called our local vet today and she said to wait until Monday and take him to a specialist because he will have to have surgery. Is this the only solution?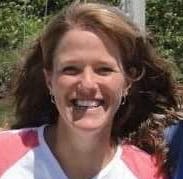 1611
Recommendations
Thank you for your email. WIthout an examination of Yeti, and possible x-rays, I'm not sure how your veterinarian was able to determine that surgery is necessary. There may be other options, and it might be worth getting a second opinion from a veterinarian who will look at Yeti, examine him, and see what is actually going on with him before deciding that surgery is necessary. I hope that everything goes well for him.
Add a comment to Yeti's experience
Was this experience helpful?
Chulo
Chihuahua
12 Years
0 found helpful
Has Symptoms
Limping, with some weight on it
My 12 yr old Chihuahua injured his shoulder late Saturday night. We think it might be out of place, but he will sort of walk in it with some weight on it. He will let me massage and touch the entire leg and shoulder. The closest vet is over 200 miles away. What can we do?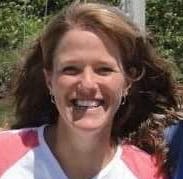 1611
Recommendations
Thank you for your email. Without examining Chi, I don't know if he has a dislocation, fracture, arthritis, infection, a tendon or ligament strain, muscle damage, or cancer. If it is continuing to be a problem for him, he will need to see a veterinarian, and possibly have x-rays, to determine the best treatment for him.
He has full use it seems now if his leg. I don't have any transportation and I live too far away from the nearest vet. Also we are snowed in and can not leave.
Add a comment to Chulo's experience
Was this experience helpful?
Chi
Chihuahua
12 Years
0 found helpful
Hi my Chihuahua injured his right shoulder, looks like it might be out of alignment, but he will use it some. Possible injury happen Saturday night. We don't have access to a vet. What do we do? I can touch and massage his shoulder some times he acts like it is his elbow joint.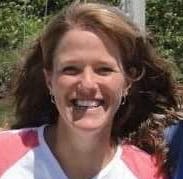 1611
Recommendations
Thank you for your email. Without examining Chi, I don't know if he has a dislocation, fracture, arthritis, infection, a tendon or ligament strain, muscle damage, or cancer. If it is continuing to be a problem for him, he will need to see a veterinarian, and possibly have x-rays, to determine the best treatment for him.
Add a comment to Chi's experience
Was this experience helpful?
Ginger
Dachshund
7 Years
1 found helpful
My 7 year old miniature Dachshund was seen at the vet today for a partial sub luxation in her front right shoulder. Beginning three days ago, she was very clingy, not active at all, laying under furniture and whimpering when we picked her up but not limping. Night before last we could feel the muscle in the front of her shoulder was jumping and shaking. We thought she's pulled a muscle or tendon. Our vet who is skilled in chiropractic care, manipulated it and gave her some Carprofen to take every 12 hours. He said it wasn't out of the socket. I just want to ask if maybe she should have gotten a sling or something. She is going back to see the vet again for an adjustment next week.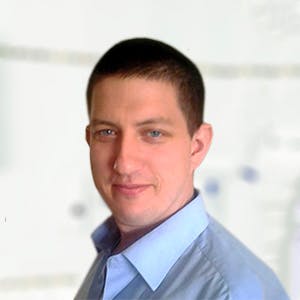 3320
Recommendations
In this type of case, rest is the best course of action; I feel that a sling is unnecessary. If your Veterinarian believed that the severity warranted a sling they would have provided Ginger with one. Just make sure that Ginger's activity is reduced, no jumping or running and only take outside on the lead to do her business and then go straight back in the house. Regards Dr Callum Turner DVM
M y 12 year old Shih Tzu Romeo who is very active and
Weights 17 lbs jumped off the sofa last night I did not notice any last night, This morning the dog was moping and seemed tired. We did not notice limp but when he limped down and then fell down two steps we became concerened. Romeo was standing on three limbs and tried hopping. It was now evident he was hurt. I immobilized his rt ft leg and applied ice. I put a loose ace bandage around his ft leg and chest to maintain an ice pack. In addition, I applied Arnica to where I believe the injury is, either on his right upper humerus or the scapula. What do you think the extent of the injury would be? What else should I do?
Add a comment to Ginger's experience
Was this experience helpful?