What is Low Body Temperature?
Hypothermia is a progressive condition. As low body temperature continues, the body's ability to bring itself back to normal temperatures diminishes. Depression of the circulatory, central nervous, respiratory and the immune systems are seen with hypothermia. Untreated, low body temperature can lead to difficulty breathing, an irregular heartbeat, and unconsciousness. Hypothermia is the term for an abnormally low body temperature. At below normal temperature levels, the body's physiologic and metabolic functions are depressed. An irregular heartbeat, trouble breathing, and impaired consciousness to the point of coma may result.
Book First Walk Free!
Symptoms of Low Body Temperature in Dogs
Initial symptoms, seen in cases of mild hypothermia include:
Heat-seeking/burrowing in blankets
Shivering
Weakness
Mental depression
As hypothermia progresses to a moderate level, symptoms include:
Shallow breathing
Stiff movement
Hypotension (low blood pressure)
Lethargy
Severe hypothermia is exhibited by the following symptoms:
Labored breathing
Slow, weak heartbeat
Fixed and dilated pupils
Unconsciousness or coma
Types
Hypothermia may be classified by cause:
Primary hypothermia: The body exhibits normal heat production. Low body temperature results from exposure to low environmental temperatures.
Secondary hypothermia: The body exhibits abnormal heat production as a result of injury, illness, or drugs.
Hypothermia severity may be classified by body temperature:
Mild: Body temperature of 90 - 99°F (32 - 35°C)
Moderate: Body temperature of 82 - 90°F (28 - 32°C)
Severe: Body temperature less than 82°F (28°C)
Causes of Low Body Temperature in Dogs
Exposure to external cold, wet and/or extreme drafts can result in heat loss.
Smaller animals have high surface-area-to-body-mass ratios and are more susceptible.
Injury can prevent seeking heat and/or thermoregulation
Certain drugs such as those used for anesthesia in surgery can inhibit the body's ability to regulate temperature.
Newborn pups are more susceptible to hypothermia even at normal room temperatures.
Geriatric pets can be more susceptible to hypothermia.
Hypothalamic disease affects the brain's regulation of body temperature and can contribute to heat loss.
Hypothyroidism, low thyroid hormone production, can contribute to heat loss.
Diagnosis of Low Body Temperature in Dogs
The best chance of recovery from hypothermia comes with early diagnosis and treatment. If your pet is exhibiting symptoms of hypothermia such as heat-seeking, weakness, lethargy, or others mentioned above, carefully and gently wrap the pet in blankets and transport them to the veterinarian.
At the veterinarian, a mercury or digital rectal or auricular thermometer will be used to measure the pet's body temperature. A thorough history will often be obtained to aid in determining the possible causes of the observed symptoms. A physical examination for heartbeat irregularities or abnormal breathing can establish whether the hypothermia is mild, moderate or severe.
Blood tests may be performed to determine possible alternative contributors to the hypothermia such as the presence of drugs, hypoglycemia, hypothyroidism, or other physical disorders. Analysis of the urine can also reveal possible reasons for abnormal thermoregulation. The veterinarian may choose to monitor the pet's heart rhythms with an electrocardiogram (EKG).
Treatment of Low Body Temperature in Dogs
Therapeutic goals are directed toward rewarming the patient and preventing additional body heat loss. The body can be safely rewarmed at 0.5-1.5 degrees Celsius per hour. Three rewarming techniques are available and used according to the degree of hypothermia severity.
Passive External Rewarming

In mild hypothermia, the animal's own metabolism continues to produce heat. Blankets or other insulating covers will aid in preventing further heat loss. Natural body functions such as shivering will also contribute to rewarming.

Active External Rewarming

Moderate cases of hypothermia require the use of external heat sources such as hot water bottles, heating pads and radiant heaters.

Active Internal Rewarming

Severe cases of hypothermia require the use of invasive warming. Administration of warm intravenous (IV) fluids can aid in bringing body temperatures back to normal levels. Oxygen administration may also be used to promote recovery.
Treatment risks:

Rewarming must be conducted carefully and body temperature monitored constantly to avoid complications.
After drop is a phenomenon seen as the body temperature continues to decrease during rewarming. Rewarmed blood moves to the extremities, pushing cold blood from the extremities inward to core organs.
Rewarming shock can result from rapid rewarming causing a sudden drop in blood pressure. Combined with low cardiac output, this can potentially further compromise the circulatory system.
Treatment duration:
Rewarming therapy should continue until normal body temperature is reached (usually 2-10 hours, depending on severity). The patient may then continue to be monitored for 24-72 hours, depending on severity.
Recovery of Low Body Temperature in Dogs
Recovery from hypothermia can be complete if the condition is diagnosed early and treated. Follow up appointments at and/or two weeks following treatment may be suggested to monitor the patient for any long-term complications.
In moderate to severe cases, long-term damage can occur to organs that were not supplied with sufficient circulation while at low body temperature. The extent of long-term damage may not be detectable for days or weeks post-treatment. The veterinarian may suggest various follow up appointments to monitor physiologic processes post-treatment for hypothermia.
Patients who are at high risk for hypothermia may require long-term care, such as incubation, to keep the body temperature stable.
Low Body Temperature Questions and Advice from Veterinary Professionals
Dulce
Maltese
10 Years
0 found helpful
Hi my dog is shivering and eyes seem a little sad. She drinks and eats fine. She also plays with her teddy bears without a probltemp.Took temp from rectum 97.4.
Add a comment to Dulce's experience
Was this experience helpful?
Freckles
Basset Hound
5 Years
0 found helpful
My 5 yr old Bassett has been weak drinking water but not eat nose is very cold kind of pale gums and breathing funny she drinks water but throws up if drinks to much I am worried I have her in s blanket now temp was 99.1 love her we are on a fixed income don't have a lot of money I hope she is not dying please give me advice
Add a comment to Freckles's experience
Was this experience helpful?
Licki
Dachshund
10 Years
2 found helpful
My Sausage dog, Licki, is 10 years old. She ate was full of life and normal two hours ago when I fed her and she ate fine. Suddenly she is too weak to walk, she is breathing oldy and I'm struggling to keep her warm. Her body is cold, including her gums which should be warm. I'm in a flat spin, please help my baby
Add a comment to Licki's experience
Was this experience helpful?
Abbie
Boxer
7 Years
-1 found helpful
Our boxer is approximately 7 years old and has been having incidents where she becomes very lethargic..just stand with her head down as though in a daze. Also pants and feels cold to the touch. Will not eat but drinks a lot of water. Seems like at these times her vision is affected as she is afraid to step down as though she can't judge the distance. Very uncomfortable and can't rest easily. These spells last nearly a whole day and then she seems fine again. Any idea what this is?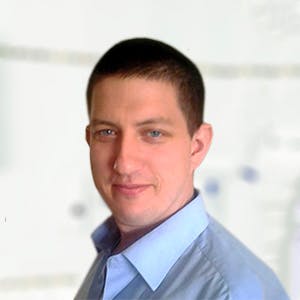 3320
Recommendations
Sometimes dogs may feel cold to the touch due to their hair making a difference in temperature between the skin and your hand; a rectal thermometer is the only reliable way of judging temperature. It is possible that Abbie has an hormonal condition causing these symptoms which can have effects on appetite, activity and behaviour; a visit to your Veterinarian for an examination during an episode would help determine the cause. Regards Dr Callum Turner DVM
Add a comment to Abbie's experience
Was this experience helpful?
Angelique
Chihuahua
15 Years
2 found helpful
My dog is 16 years old with congestive heart failure. And she's breathing very shallow with cold body temperature and cold mouth/tongue. Shes being syringe fed and also being given her meds through a syringe. She also is very weak to the point of not being able to get back in her bed after she gets out. What's going on and what should i do? The vet near me said It's best to put her down, is this a good idea?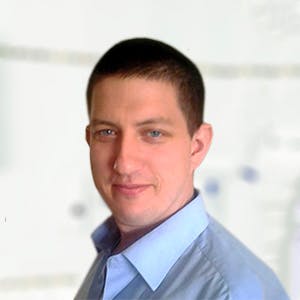 3320
Recommendations
It is difficult to give advice without examining a patient, but if Angelique has reached the age of 16 years old and has congestive heart failure along with hypothermia, breathing difficulties and is weak; I would probably advise to put her to sleep as she wouldn't have any quality of life and prolonging her life wouldn't be in her interest. Regards Dr Callum Turner DVM
Add a comment to Angelique's experience
Was this experience helpful?
Lily
Australian Shepherd
5 Years
1 found helpful
My girl, Lily, is pregnant and around 64 days gestation. She is panting but is not showing any other signs of labor. Her rectal temperature has remained low, with the lowest at around 97 and highest at 99.9. I know that a low temp is a sign of birth approaching but it has been 2 weeks now. She is still eating, playing, and acting normal. Is it common for dogs to keep a low temp during pregnancy? Also, can her pregnancy last much longer than the standard 63 days and at what point should I be more concerned? This is her first litter.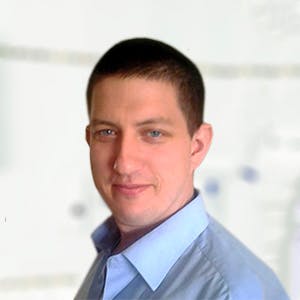 3320
Recommendations
Typically body temperature will drop within a day or so of whelping; pregnancy in dogs may last a few days longer than the normal 63 days and you should visit your Veterinarian if pregnancy goes over 67 or 68 days especially if you're sure of the dates. You should keep a close eye on her, but it may be an idea to pop into your Veterinarian for an examination on Monday morning to be on the safe side. Regards Dr Callum Turner DVM
Add a comment to Lily's experience
Was this experience helpful?
Phoebe
Dachshund
8 Weeks
2 found helpful
my dog is 8 years old and she has been vomiting up water, but she is drinking water and her temperature is 99.3, i am not sure what is going on with her so i was asking and i dont think she has been eating very much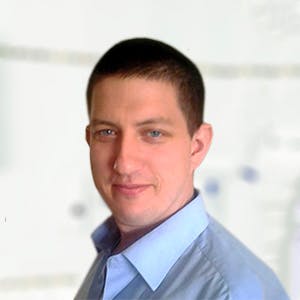 3320
Recommendations
Phoebe's temperature is just below physiological range, this may be attributable to a condition or if you used any other thermometer except a rectal thermometer, it may be due to the difference between rectal and surface temperature. There are numerous different conditions which may be the cause including infection (not all infections result in fever), foreign bodies, hormonal conditions, tumours etc… Try to keep her hydrated and if you don't see an improvement in symptoms visit your Veterinarian. Regards Dr Callum Turner DVM
My 6 year old boxer has Dilated Cardiomyopathy. in doing a lot of research on the condition, I have read about pale gums. Everything I have read says that pale gums are an indication of poor circulation. Put "dogs" and "pale gums" on Google. I give her Hawthorne and Dandelion made by Amber Technology along with several other medications. Another thing that can help is a good fish oil vitamin. I drip the liquid onto her food. Good luck.
My dog is a princess shitszu 7months old and he has a pale gums but he's not acting up sick like he eats normally and he is still playful, but someone told me that if my dogs gums are pale he is ill, i dont know what that means can you please help me
Add a comment to Phoebe's experience
Was this experience helpful?
Ralph
Dachshund
11 Years
0 found helpful
I have an 11 year old male Doxie who had a syncope incident before eating and then refused to eat we took him to the vet ER where he was seen. He has stage 6 murmur and she felt at first it was his heart but then he started vomiting regularly so they went to feeding him small amounts and felt maybe it was vagal nerve related. I know he's in end stage CHF like his 14 year old mother but he's very different. After he passed out he's having a hard time regulating his temperature he's now constantly hypothermic (95.3-98) his mother though is also and is chf- his father 15 is also a hypothermic dog but only had epilepsy. The other issue he seems to be having is his personality up and went with the episode. He's not loving cuddly wagging his tail happy nothing.... why would those two be the only issues? his pulse and resp rate regular, his heart rhythm regular.... everything is ok blood all came back normal but 1 liver enzyme that's max was 122 his was 424?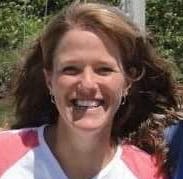 1611
Recommendations
I would suspect with that severity of a heart murmur, Ralph isn't perfusing to his tissues very well, and that is probably why he is cold. If he is not as affectionate as usual, he may not feel good, and hopefully will return to his normal self once his medications start working.
Add a comment to Ralph's experience
Was this experience helpful?
Nahla
American Pit Bull Terrier
19 Months
0 found helpful
My baby is feeling cold to the touch after going #1 and #2 outside (28°F) for a few minutes over an hour ago. Especially her paws, tail, nose, lips, tongue, and ears. She also looks slightly pale around the muzzle, ears, and paws. She ate and drank fine about an hour ago. I took her (rectal) temperature and it read 100.2°F. I've got her wrapped up in a blanket now while she is asleep and cuddled up to me. Is there anything else I can do for her?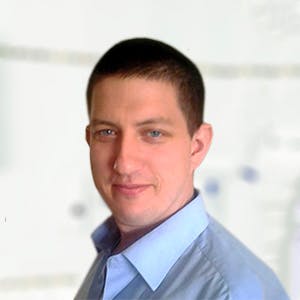 3320
Recommendations
A rectal temperature of 100.2ºF is the low side of normal (depending on which source you reference); I doubt a short trip outside to take care of some business would cause a decrease in body temperature, a dog may feel cold to the touch after being outside due to the body conserving heat by reducing blood flow to the skin. Also, thermometers have a tolerance of accuracy which may affect the temperature by 0.5ºF. I would keep an eye on Nahla but if you still have concerns you should visit your Veterinarian especially if she develops other symptoms like a loss of appetite. Regards Dr Callum Turner DVM www.merckvetmanual.com/appendixes/reference-guides/normal-rectal-temperature-ranges
I got a puppy and she is always cold to the touch and I mean always what can I do
Add a comment to Nahla's experience
Was this experience helpful?
Twinkle
chug
13 Years
0 found helpful
My dog is part pug breathes loudly to begin with because of that, but today she was sitting on the floor by my feet and she was making really strange and loud shallow breathing sounds. It persisted for at least ten mineuts (that ​I noticed) so I picked her up and she was cold. I felt around her body to see if she was just cold in one spot from the ceiling fan blowing on her or from the brick floor but her whole body was very cold. Her nose was also dry which isn't too uncommon for her but I'm not sure if these things are related or not.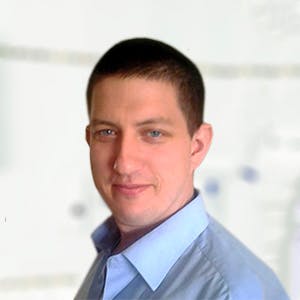 3320
Recommendations
Surface body temperature may be low especially if being cooled by a fan, it is the core body temperature which we are more concerned about; without examining Twinkle I cannot say whether you need to be concerned or not, turn off the fan and monitor her for a bit to see her behaviour or look out for any other symptoms. Most likely she felt cold to the touch due to being under the fan, but I cannot give you a 100% assurance without examining her. Regards Dr Callum Turner DVM
My dog in the morning we were still sleeping and he kept moving from on place to another around the bed so many times and kept shaking a lot please help
Add a comment to Twinkle's experience
Was this experience helpful?
khloe
Teacup yorkipoo
11 Years
0 found helpful
My teacup yorkipoo just had her uterus removed. Her temp has been low according to the vet. But she is now 2 days post op and is now home. She would not eat or move while she was there but felt she would do those things at home. So with her being home now she has been eating, walking around but her temp has not gotten over 99.5. I have her with warm blanket and a heating pad wrapped in a blanket as well. She moves out from the blankets and pants with her tongue out of her mouth like she does on a hot summer day. I'm just curious is maybe she typically runs low to begin with possibly? The vet did not take a baseline temp before he surgery so we are not sure what the temp was prior to. Can someone possibly give me some insight on this. She will be 11 years old in 2 week. Weights 6lbs. Thank you.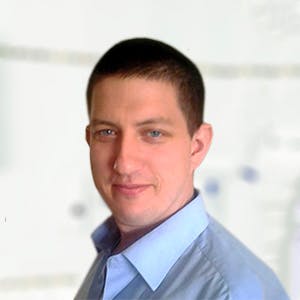 3320
Recommendations
Khloe's temperature is low and would be considered mild hypothermia, whilst Khloe may be considered to be mildly hypothermic if there are no other symptoms to indicate it you should keep a very close eye on her. It is strange that your Veterinarian didn't take a temperature reading on admission to the clinic before the surgery. I don't know what to suggest really. Regards Dr Callum Turner DVM
Add a comment to khloe's experience
Was this experience helpful?
Tiffany
Yorkshire Terrier
6 Weeks
0 found helpful
hi my 6week yorkie was vomiting and was having diarrhea and wasn't eating and didn't have as much energy as she used to . we took her to the vet and they said it was hypothermia. This morning she was foaming at the mouth . she is so so weak and keeps on vomiting . will she die ?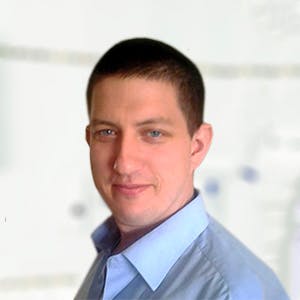 3320
Recommendations
You should return Tiffany to your Veterinarian for an examination and possibly supportive and symptomatic care; without examining her I cannot give you a prognosis or a specific cause. Tiffany may require incubation, fluids and other treatment to help her through this time. Regards Dr Callum Turner DVM
Add a comment to Tiffany's experience
Was this experience helpful?
Timber
Pitt bull and labrador mix
11 Years
1 found helpful
My dog, Timber, has had a fever of unknown origin for over two weeks. Timber is 11 years old, and had a soft tissue carcinoma removed about a month prior to the fever. She has seen a cardiologist since the onset of symptoms, and is being treated by an internal medicine vet. Fever, lethargy, loss of appetite and low blood cell count were the only symptoms at first. A thorough physical exam and ultrasound did not identify sources of inflammation or infection. Since then, she has also developed a low platelet count and enlarged lymph nodes in her neck. She has a slight arrhythmia, but we're not sure if that's related to what's going on or was already present. Her temperature has spiked as high as 106 F, but has also returned to normal at some points. She was started on doxycycline over a week ago, and the vet added baytril 2 days ago. Timber's temperature was 104.5 F a week ago, and I took her into emergency services to have fluids inserted under her skin. Her temperature has slowly been dropping since then. When the baytril was added 2 days ago, Timber's temperature was just below 103 F. It was 100.5 F yesterday, and was 99.6 F when I checked it today. My vet is out of the office for the next 3 days, but I can take her into emergency services if needed. I've read that older dogs have a harder time regulating their body temperature, so I don't know if that is the problem, or if this is a new symptom.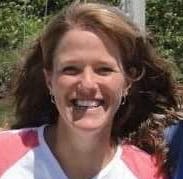 1611
Recommendations
Thank you for your email. Normal body temperature in dogs is 98.5-102.5. 99.6 degrees is a normal body temperature in dogs, and may mean that she is responding to her therapy. I hope that she continues to do well.
Add a comment to Timber's experience
Was this experience helpful?
Tyson
pit bull terrier
12 Years
0 found helpful
My dog tyson is 12 going on 13 he has had diarrhea off and on for a week now,sometimes with blood in it. He's eating and drinking fine,Still gets excited when I come in the house. I took his temp and it's 99.4. Last week I forgot to buy his regular dog food from the shop so I had to make a quick run to the grocery store and ended up with a Rachel ray food,he normally eats Fromm. The symptoms seemed to start there,I've tried pumpkin and he is always covered up with a blanket as it makes him more comfortable. Thanks In advance. Ps he is utd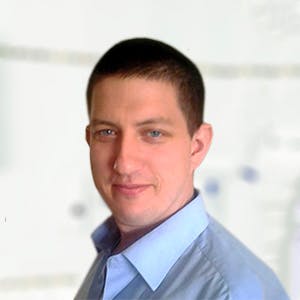 3320
Recommendations
There are various causes for a drop in body temperature and diarrhoea especially in older dogs, if you have noticed changes since a switch to a different diet then that may be a contributing factor. However, I would recommend that you start to return Tyson to his regular diet and to visit your Veterinarian for a general examination since a decrease in body temperature may indicate something more serious going on and should be checked. Regards Dr Callum Turner DVM
Add a comment to Tyson's experience
Was this experience helpful?
Diamond
Chihuahua
4
1 found helpful
Hi there,

I don't even know how to start this.. My dog was bit by a pitbull 4 days gao and was perfectly fine at first, then 2 days ago she started acting very sick..throwing up her food, weak, and the bite got really bad. we had to take her to the vet. He told us her temperature was at 96, and it was best to put her down since she had an infection as well due to the bite. He gave us antibiotics to give her and also told us to monitor her temperature. She has been going from 99 to 97 in the past 2 days. We have been keeping her warm by adding warm blankets and heating pads, as well as keeping her hydrated with pedialyte and water. Will she get better? what can i do to help her? She is not her normal self and is really hurting me seeing her like this. She still wags her tail and gets up to pee but that's about it for now. Do you think she will get better? Please help. Thank you!!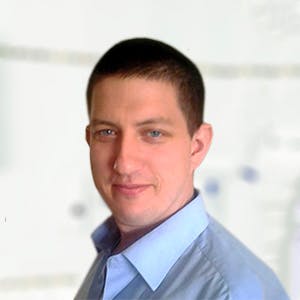 3320
Recommendations
Hypothermia may occur in cases of trauma and injury and are normally attributable to be body no longer being able to regulate its temperature. Generally hypothermia is treated by gradually warming up a patient with external heat sources (pads, blankets) and occasionally with fluids that have been warmed to body temperature (each case is different). Infections can be quite severe and the treatment of the underlying cause along with the supportive care would be the best course of action; I cannot say whether or not Diamond would survive as I haven't examined her and therefore cannot comment on the prognosis. Regards Dr Callum Turner DVM
Add a comment to Diamond's experience
Was this experience helpful?
Kallie
Pit bull mix
2 Years
0 found helpful
My house is pretty warm and Kallie is very active but if I don't have a coat on her she kisses me and her mouth is cold, I checked her gums and they were pale pink until I put her coat on and wrapped her up in a blanket. Another thing is she has a healthy appetite but is still very skinny.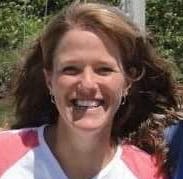 1611
Recommendations
Thank you for your email. If you think that Kallie is colder then normal, and seems underweight, it might be a good idea to have her checked out by your veterinarian, and make sure that she doesn't have parasites or a systemic disease that needs to be treated. She may just be a little chilly at this time of year, but most dogs should be comfortable at indoor temperatures. I hope that everything is okay with her.
Add a comment to Kallie's experience
Was this experience helpful?
Odin
Doberman Pinscher
2 Years
0 found helpful
Has Symptoms
Shivering, lethargic, loss appetit
Hello my dobie is two and was just fine this morning everything normal. Then I get a call from my husband that my dog has diarrhea and vomited everywhere. I checked his temperature and it's 99.9. I gave him a tbsp of pure pumpkin purée and covered him with blankets to see if it helps. What else should I do? Should I take him to the vet?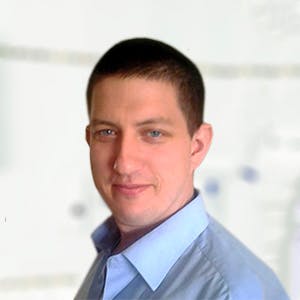 3320
Recommendations
Odin's body temperature is low, you should try to give him some body heat from yourself (although dogs are warmer than humans) as well ensuring that he remains hydrated; I would recommend you visit your Veterinarian for an examination since toxins and other factors may bring on these symptoms. Regards Dr Callum Turner DVM
Add a comment to Odin's experience
Was this experience helpful?
Koto
Chihuahua/ Pekinese
18 mos
0 found helpful
My 18 month old Chihuahua mix had his first seizure, a status seizure and stayed in the hospital 4 days. Two weeks since, he's on Pexion and was recently put on prednisone last Friday (4 days ago) for fear on encephalitis. He began to perk up a bit, but has inability to control his body temperature and was cold when we held him last night.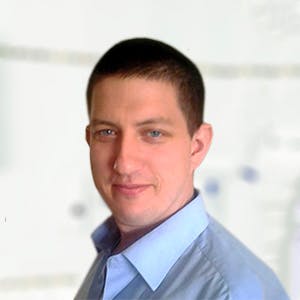 3320
Recommendations
Dogs can feel cold to the touch due to environmental temperature, their hair insulating them (making them feel cooler), thyroid disorders, conditions of the hypothalamus and smaller dogs more prone to heat loss than larger dogs (surface to volume ratio). Checking Koto's internal temperature with a rectal thermometer would give you a better indication as the surface temperature may vary due to numerous causes. If you find the temperature is below 100°F or you have any other concerns, visit your Veterinarian. Regards Dr Callum Turner DVM
Add a comment to Koto's experience
Was this experience helpful?
Penzi
Alsatian
8 Years
0 found helpful
Hi, my pet is 8 years old. From the past 2 weeks, he is not eating anything, meat or dog food, milk or any liquid. He is fainted, lethargic now and shivering. His body temperature has now slightly dropped and is currently 101"F. Be informed that he was blind 6 months before and his veterinarian said it is due to age factor. Need your advice please.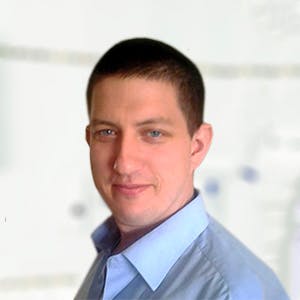 3320
Recommendations
There are various causes for a loss of appetite including infection, gastrointestinal obstruction, tumours, liver disease, autoimmune disease, pain or poisoning; Penzi has a temperature of 101ºF which is within the normal range of 100-104ºF, but if the temperature is falling slowly keep an eye on it. In this case, since Penzi is lethargic and has fainted, an emergency visit to your Veterinarian would be required to determine the underlying cause of the loss of appetite so that treatment can be directed. Regards Dr Callum Turner DVM
Add a comment to Penzi's experience
Was this experience helpful?
Jema
Pit
5 Years
0 found helpful
My dog was in a fight last night her heart beatsv148 in 15 sec.she. her temperature is 98.8 she will not eat drink move gyms are gums are dark but I do get white when touch I think she's in shock she is a rescue who was skittish I brought her a long way from scared to happy home now my female lab beat her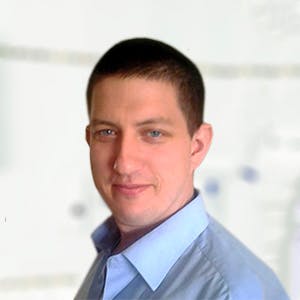 3320
Recommendations
With the high heart rate, darkness of the gums and general lethargy and reluctance to drink the cause may be due to excessive pain, dehydration, shock, loss of blood (internal bleeding) or all four of these; this should be treated as a medical emergency and you should visit your regular Veterinarian or Emergency Veterinarian as soon as possible to stabilise Jema's condition. Regards Dr Callum Turner DVM
Add a comment to Jema's experience
Was this experience helpful?
Dachshund
8 Years
I was freaking out when my dachshund Julez started breathing slowly and shivering when we were out for an early morning hike on a camping trip. We rushed her to the car and covered her with blankets to her core and rubbed her paws (not sure if that did anything). Her breathing returned to normal around 45 minutes later. It was frightening to say the least.
Dog
Dog was left outside on accident in cold weather for a few hours (it started snowing). We realized once we got home. We brought him inside, covered in blankets, put a thermal pad on his stomach between the blankets, and started a fire. He was OK in a few hours but we were worried. He was shivering non-stop and couldn't walk very well.
Dog
1 Month
A new litter arrived and the mother kept a distance from one of the newborns. We realized this a bit late, and because a newborn has absolutely no control over her own body temperature, we had to move her to a heat lamp. Luckily it had only been around 20 minutes before we realized it. Advice to anyone breeding or with a pregnant dog, watch the litter, they need to be around mama to keep their heat.
Dog
Not mine, but heard a story about some lady that left her dog outside in the snow (absolute animal cruelty). If you wouldn't stay outside in the weather without protection, don't leave your dog out there. Hypothermia is no joke, especially during the winter time.
Greyhound
dog healed quick when I put her in a blanket.. recovered in less than an hour.. no eason for a vet visit
Pembroke Welsh Corgi
8 Years
Our Corgi likes to eat snow. We had just received a light dusting outside and he ate too much of the stuff. We were only out for 10 minutes or so. He started shivering as soon as we came inside. His tongue and gums were very cold and pale. We wrapped him in the heated blanket on our bed, and I snuggled and rubbed on his neck for close to an hour until he stopped shaking. After he warmed up he was back to his normal sassy self. We had probably 5 potty breaks over the next two hours.