What are Laryngitis?
While often caused by a bacterial or viral infection, laryngitis can be a sign of another underlying issue, and can accompany such conditions as tracheobronchitis, distemper, heart disease, trauma, or an issue with the internal tissues, such as paralysis of the larynx or a trachea problem. The occasional to constant coughs can cause changes in vocalization, and the swelling from inflammation can lead to an obstructed airway. If the affected dog cannot cool itself down by panting, it may collapse. Many of the causes of laryngitis can be treated, and medical attention should be sought immediately for any breathing difficulties.
Laryngitis is the condition of an inflamed larynx, often caused by an infection. The larynx, or voice box, is the cartilage that prevents choking by closing off the trachea during swallowing. Laryngitis usually starts with a dry cough, but as the fluid builds up and the swelling of the larynx increases, it can affect the heart rate, breathing, and can lead to suffocation if not treated.
Symptoms of Laryngitis in Dogs
Symptoms of laryngitis can include:
Dry, short cough
Soft, moist and painful cough
Gagging or retching
Swelled larynx
Vocal changes
Bad breath
Difficult and noisy breathing
Difficult and painful swallowing
Open mouth and lowered head stance
High pitched breathing
Slowed respiration
Bluish gums
Increased heart rate
Elevated body temperature
Excessive panting
Collapse
Suffocation
Causes of Laryngitis in Dogs
Laryngitis is usually caused by a bacterial or viral infection, but it can be caused by another underlying issue. Causes can include:
Upper respiratory infection that is bacterial, viral or parasitic
Inhalation of smoke, dust, allergens or gas
Insect bites
Trapped foreign objects
Excessive barking
Laryngeal trauma, such as a breathing tube placement or a bite wound
Tracheobronchitis
Tracheitis
Heart disease
Lung disease
Distemper
Gastroesophageal reflux, or GERD, a digestive disorder
Laryngeal paralysis
Laryngeal abnormality, such as a granuloma or tumor
Cancer
Brachycephalic condition, or dogs with a flattened face, and a shorter larynx and nasal passages. Affected breeds are English Bulldogs, Pugs, and Pekinese.
Diagnosis of Laryngitis in Dogs
Help your veterinarian correctly diagnose your dog by reporting any symptoms you've seen. Other information such as your dog's breed, travel history, environment, medical history and medications taken, any incidences of trauma, vocal changes, and any contact with other animals can help your veterinarian come to a diagnosis of laryngitis. A definite diagnosis can be made based on these factors, a physical examination, an exam of the larynx with an endoscope, test results, and your dog's response to any treatment. Your veterinarian will also observe your dog's respiration.
Other tests may include a urinalysis, serum analysis, bronchoscopy, cytologic exam of bronchoalveolar fluids, gastroduodenoscopy, exam of biopsies, blood tests, chest X-rays, neurological exam, endocrine studies, EMGs, and culture samples. Identification of the underlying cause is attempted to be able to correctly treat the condition.
Treatment of Laryngitis in Dogs
In the treatment of laryngitis, the first goal is to stabilize your dog. This can be done by relieving any airway obstruction, reducing inflammation, and getting oxygen into the lungs. Oxygen therapy, intubation, and ventilator support can be used, often with sedation if needed. If there is an obstruction in the larynx, a tracheotomy tube may be placed through an opening in the neck to allow the dog to breathe while the problem is fixed.
Any underlying cause needs to be treated, as well as concurrent conditions. Treatments can include corticosteroids to reduce the swelling, often along with nonsteroidal inflammatory drugs and systemic antibiotics. Diuretic drugs can be prescribed to eliminate fluid from the larynx and lungs. Cough suppressants and bronchodilators, which create bronchodilation and may reduce swelling, can be used. Antibiotics, antiparasitics, antimicrobials, and antacids are given as needed. Any heart or lung disease, abnormality, or cancer is treated appropriately.
Surgery may be needed for some conditions, such as to correct a laryngeal issue or to remove obstructions. Supplementary care may be prescribed to help recovery, such as humidified air, diet modification, external cooling, sedation, assisted breathing, and confinement in a clean, dust free environment.
Recovery of Laryngitis in Dogs
The earlier treatment is given, the better the outcome is for your dog. Many causes of laryngitis can be treated with supportive care and medications. If the larynx or any surrounding cartilage areas in the airway incur chronic damage, the prognosis can be worse. Your veterinarian will likely prescribe medication to be administered at home, and a list of supplementary care to help your dog recover. Always notify your veterinarian if your dog has continuing breathing difficulties.
Laryngitis Questions and Advice from Veterinary Professionals
Siri
Philippine Dog
7 Months
0 found helpful
My dog is a normal dog from Philippines and today, I found out when she barked that her voice does not produce the same amount of sound. Her voice when she barks is smaller than usual.I don't know what had happened. This is so sudden. Tried massaging her throat a bit, pet her and let her drink water. She is the same. It's only her voice that changed today. I hope my dog gets better tomorrow.
The same thing happened to my dog. I just want to know what happened to siri. How many days passed for her to get better?
Add a comment to Siri's experience
Was this experience helpful?
Franky
Unknown
4 Years
0 found helpful
I noticed today that my dog has not been barking and when trying to make him he has not been able to. Only a soft whisper like sound comes out :( I recall that for the past two days he has been barking excessively at the neighbors, but I am not sure if that is the reason to his sudden muteness. He has been feeling under the weather lately and I did notice he has a sound of hoarseness in his voice when he breathes. Other than that he has been eating well, is still playful and is peeing and pooping as usual. Should I be concerned and take him to the vet?
Add a comment to Franky's experience
Was this experience helpful?
Axel
Pit bull
1 Year
0 found helpful
My baby has been coughing but can't bark. He really hasn't been eating like normal and he coughs/gags to where it makes him throw up. He normally starts coughing when he gets excited or starts playing. He's been laying around a lot.
Add a comment to Axel's experience
Was this experience helpful?
Pops
Mixed African Breed
1 Year
0 found helpful
I am currently serving as a Peace Corps voluteer in The Kingdom of eSwatini (formerly known as Swaziland). I adopted a stray dog last year that I have raised as an American dog. The challenges are endless, but she has become my best friend and a great conversation starter.

Based on her teeth, she is about 13 months old. Pops is a mixed breed.

I left her at a kennel for a 2 weeks while I traveled over two months ago. When I came back to pick her up, she had no voice.

She still has no voice. I'm afraid she was somehow injured at the kennel. She has no cough and does not seem to be in pain.

I have no way of transporting her to a vet.

Whatever the diagnosis, it is detrimental that I get home remedies for her condition.

Please help!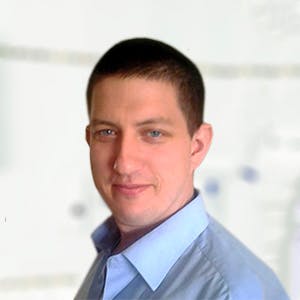 3320
Recommendations
The problem here is that there are a few different causes for a loss of voice (I'm assuming that there is an attempt to bark with no noise produced) which may be caused by excessive barking (straining), respiratory tract infections, trauma to the throat, enlarged thyroid (pushing on the larynx) among other causes; as you can see there is no single cause I can say it is and when it comes to treatment, this would depend on the underlying cause (and even more limited for home treatments). It would be best to give Pops plenty of rest and ensure that he is hydrated and otherwise well, try to discourage any barking and see if there is any improvement. Regards Dr Callum Turner DVM
Add a comment to Pops's experience
Was this experience helpful?
Fox
Pomeranian
11 Years
0 found helpful
For about four days my dogs voice has been weaker than normal, as if she lost her voice. It went from a strong loud bark to a raspy squeak. At night her snoring is louder too. Her behavior and eating habits are completely unchanged. She eats, plays, and uses the bathroom just as she always does. I'm not sure how to treat the voice and snoring change. Is it worth a trip to the emergency vet? I can't get a regular vet appointment at any near by vet for days and didn't want this to go untreated any long than it should. Another piece of information that may be relevant is that she had a tick on the side of her face that latched on pretty hard about two weeks ago. She wasn't on tick and flea prevention, but after I removed the tick I put advantix II in her and gave her a bath two days later. Any ideas on if there is reason for concern would be helpful!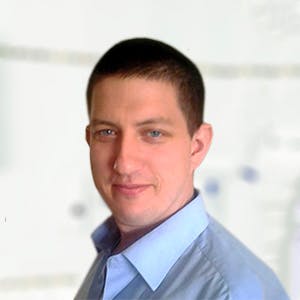 3320
Recommendations
Dogs may have a change in bark due to excessive barking, infections, foreign objects among other causes; if Fox is otherwise in good health and is still eating and behaving normally I would wait until Monday or Tuesday to visit your Veterinarian as it would be able to wait. However, if other symptoms present including vomiting, fever, breathing difficulties or anything else concerning you should visit an Emergency Veterinarian immediately. Regards Dr Callum Turner DVM
Add a comment to Fox's experience
Was this experience helpful?
Baxter
English bulldog hound mix
2 Years
0 found helpful
My daughters male dog has been barking constantly and has now lost his bark, its a whine horseness bark now, we recently seperated him from her female dog thats in heat and thats when all the barking started nonestop. Would this be an emergency reason to get to the vet or is this something that will heal on its own? Hes very healthy otherwise but has started eating way less than normal.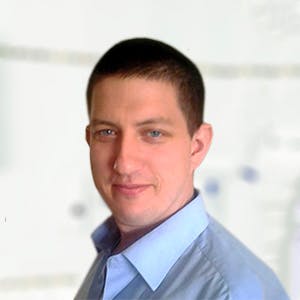 3320
Recommendations
It sounds like Baxter has strained his voice due to excessive barking, it would be best if he stopped barking but this cannot be explained to him; if Baxter isn't showing any other symptoms just monitor him for now but if there is no improvement or you notice anything else visit your Veterinarian. Regards Dr Callum Turner DVM
Add a comment to Baxter's experience
Was this experience helpful?
Bosko
German Shepherd
4 Years
0 found helpful
Hello, I have a 4 y/o working line gsd named Bosko. This is an active, very physically fit dog. He is a national level schutzhund dog and currently competing for a spot on the usa world team. Around Christmas time I noticed his bark was very different. Around the house, kennels, and at training, he has a raspy/ hoarse/ higher pitched voice. If he continues barking or if he's barking for something of high value to him, he will bark through the initial weaker bark and progress to a bark that is 80%ish his normal bark. He has been on some time off from training as the usa nationals were in the first part of November. There are no other obvious signs of respiratory infection, no coughing, eye/ nose drainage, change in his drive or activity level. He is eating and drinking normally. I took him to the vet the first pest of January. His physical assessment was normal. The only thing the vet could come up with is he could have stained his vocal cords or other ligimants/tendons/muscles in that area. The vet said this could take a few months to recover of that's the case.

For a little background information, this isn't from excessive barking as we use barking as a form of physical conditioning and in one training session - preparing for a big competition, we may do 2 or 3 periods of having the dog bark art the bad guy, counting his barks of 100. So, in one training season, he may bark 200-300 times. There ous anyways risk in schutzhund for injury as it is very physical. Lots of barking, jumping, biting, pulling, and shaking of the neck. These dogs don't tend to show injury right away due to their high drive just pushes them through it. So, I know it can't be from excessive barking as he would have to bark day and night to make him hoarse and I would hear about this from my neighbors and the fact that he is not a baker at all around the house (which is amazing considering he barks like a machine gun at training).

I apologize for the long message.
Any advice would be greatly appreciated. For now I am not skin b any barking with him.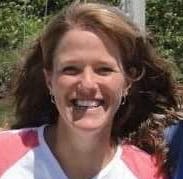 1611
Recommendations
Thank you for your email. Without examining him, I cannot say what might be going on with him, but if he is in training that makes him prone to throat injuries, that seems a good place to start. I'm not sure if any x-rays or ultrasound of his throat have been done, but that might be a good idea at this time. Thyroid conditions can also sometimes cause strange neuromuscular disorders and might be affecting the muscles of his throat. If he isn't on any anti-inflammatory medications, those may help as well. It would be best to discuss these options with your veterinarian, as they have examined him and know more about the specifics of his case. I hope that he recovers well!
Add a comment to Bosko's experience
Was this experience helpful?
Jack
Lhasa Apso
8 Years
0 found helpful
My dog jack voice changed suddenly from a strong lound voice to a screakie kind. It's like if u stepped on his paw and he screams like it hurt. He moves from place to place very slowly and then lay down he stays in one stop just not moving for a long time. He eats and drinks ok until today he won't move to do anything just lays there. His breathing seems to be ok. His mouth is closed so I'm guessing he's breathing through his nose, bhe licks his tongue out from time to time. I'm not sure if he has laryngitis or what's going on with him please let me know anything that can help his vet is closed today thank you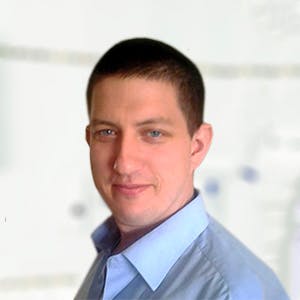 3320
Recommendations
There are a few issues including laryngitis, thyroid disorders, respiratory tract infections among other causes. If Jack is eating, drinking, urinating and defecating, you should keep a close eye on him over the weekend but take him into your Veterinarian Monday morning for an examination; if the symptoms get worse or you are generally concerned you should visit an Emergency Veterinarian. Regards Dr Callum Turner DVM
Add a comment to Jack's experience
Was this experience helpful?
Zoe
Rat Terrier
10 Years
0 found helpful
About 2 weeks ago my dog barked a ton at the UPS man. The next session of barking was deep sounding and hoarse. I took her to the vet and the vet said to give it a week. It has been over that and now the bark is high pitched still a bit hoarse. Can you help please?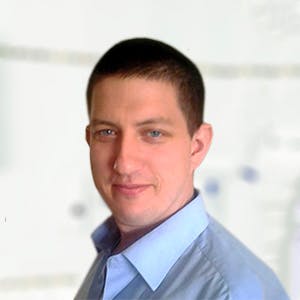 3320
Recommendations
Excessive barking may lead a dog to strain their vocal cords which leads to a hoarse high pitched bark; ideally rest for a week (no barking) resolves the issue but if it has been over two weeks I would recommend you return to your Veterinarian to check Zoe over to make sure that there isn't something more serious. Regards Dr Callum Turner DVM
Add a comment to Zoe's experience
Was this experience helpful?
Feifei
Mixed Shih-Tzu
1 Year
0 found helpful
Hello, here I want to ask about my dog's weird voice symptom. She is 19 months old and I still have no idea about her breed cause I got her from my friend and she also didn't know about the dog's breed. I asked the doctor already but they wasn't sure about the exact breed my dog's have. They said she's mixed shih-tzu (probably the American people call it mongrel/mutt, I don't know how to call it). Since today she's starting to lose her voice. I mean, she still barks as usual but the voice is lesser. It heard like hoarse voice. She barks a lot, almost to everyone who come across my house. I thought that's the reason why she has hoarse voice like that. But I'm still not sure anyway, I'm afraid she attached by virus. Then I was searching through the internet and I found this site, I'm glad and send you guys message immediately. Do you know what is happening to my dog? Please help.

Thank you so much.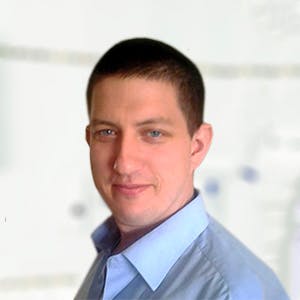 3320
Recommendations
There are various causes of an altered bark in dogs which may be attributable to infections; but more commonly conditions like laryngeal paralysis (likely suspect), soft palate disorders and tracheal disorders may cause a change in the barking noise. It would be best to have your Veterinarian take a look at Feifei to determine the actual cause of the change in the bark. Regards Dr Callum Turner DVM
www.vetary.com/dog/condition/paralysis-of-the-larynx
www.acvs.org/small-animal/laryngeal-paralysis
Thank you very much for your reply. I'll take Feifei to the veterinarian soon.

Regards.
Selly.
Add a comment to Feifei's experience
Was this experience helpful?
Layla
Miniature Schnauzer
9 Years
0 found helpful
Last Thursday, I went home from work to notice that my dog was bawling but little to no sound could be heard. I brought her into the vet hospital to check and the doctor prescribed antibiotics to take 2 times with food for 10 days; however, it is now been 6 days and I still do not hear any voice recovery. I'm very nervous as I have done some Internet searching and found that it may be caused by a tumor. Please advise me how long it usually takes for the voice to recover and whether I should bring my dog back to the vet hospital. Thank you for your time and help.
Regards
Jenny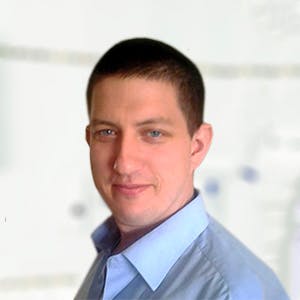 3320
Recommendations
Typically you would see some improvement within six days; but severe cases may take longer. There are other causes of a loss of voice (or vocalisation) including tumours and nerve damage to name two; it would be best to finish the course of antibiotics and if there is no improvement to visit your Veterinarian for further examination. Endoscopy would allow your Veterinarian to visualise Layla's vocal cords to see if there was any problems with them; otherwise a diagnosis of exclusion would need to be performed. Regards Dr Callum Turner DVM
Add a comment to Layla 's experience
Was this experience helpful?
Skippy
Labrador Retriever
7 Years
0 found helpful
Hi! We have a 7 year old Labrador, Skippy. Skippy is a very active and happy dog which loves to chase the ball and of course his food. Skippy gained a lot during the winter - from 39 to 46 kg. During the cold temperatures in the winter we walked him a lot on leash, bUT still at least 2 hours per day. We started walking him in off leash areas for also about 2 hours a day about 1 month ago. He seems to tire out a bit faster than usual and breathe heavier than last year. 2 weeks ago after playing hard ball and walking steep uphill he got totally weak in his legs and stumbled, went down and tried directly to get up but still too weak. We forced him to lay down. He positioned himself in a sit position after a few minutes and was panting/breathing heavily lifting his head high. After maybe a total of 5 minutes he was ready to go on with his walk, still breathing heavy. We went to the vet the next days, which made blood work and an xray. She told us right away that Skippys collar was way too tight and we adjusted it right away.The blood work was fine also the result for the thyroid. She was not Sure about the xray as she saw something on his lung which she said cold be older and showing due to the kennel cough SKippy had last year. She could not hear anything on the lung after throughout examination and his heart sounded fine as well. When we saw the specialist and described the partial collapse of Skippy, he said he is pretty sure Skippy has permanent laryngitis and suggested a tie-back surgery. We could do this the next day, so Skippy would not experience more collapses, which would be more likely in the summer. He also told us they would of course check Skippy first to confirm the diagnosis but since they have to sedate him anyways, they would do the surgery right away if needed. The costs would be approx 4000 - 5000. We told the specialist we would like to think about it for a few days. Now since the incident we are very careful, playing the ball only limited time, always carrying a waterbottle an checking if he needs breaks. He is breathing heavily after running and playing the ball but he is far from what we saw on some videos from dogs which hAve been diagnosed positive. His voice has definetely not changed. He is not coughing and his breathing while sleeping is below 20 per minute. He is eating fine. Still we are concerned and thinking about going the step of surgery if needed. We are just also worried that a surgery would be done also if not really necessary needed. Do you have any ideas or suggestions what kind of examination can be done to confirm the specialists diagnosis. Also do you have any suggestions where examinations can be done and what costs we have to expect.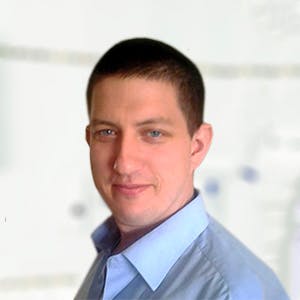 3320
Recommendations
Labradors are the most common breed to be affected. To diagnose the condition, the larynx is observed in the dog whilst sedated; the folds of the larynx will remain closed at all times which impedes the airflow, the surgery will keep the folds open at all times allowing easier breathing (tie-back surgery). Obviously, if you don't exercise Skippy and his breathing remains low he is less likely to have an episode. I would recommend having the surgery as it will ensure adequate airflow to the lungs at all times preventing another weak episode. Whilst I know you will have concerns regarding the cost of the surgery, ask the Specialist to see the larynx before surgery; they may be able to set up a viewing with an endoscope in the prep room prior to surgery so you can see the closed laryngeal folds. Regards Dr Callum Turner DVM
Thanks for your reply. We called the clinic and they will not have owners participate in the examination. They also don,t want to do a separate endoscopic examination, which makes us only more suspicious that they want to rush in a quick eventually unnecessarily surgery. We will do some more research on vets or clinics which are willing to do the examination in order to confirm that Skippy has really permanent Laryngitis. Regards, Brigitte
Add a comment to Skippy's experience
Was this experience helpful?