What are Bleeding Ears?
Your canine could be suffering from bleeding ears for a variety of reasons. And, the bleeding can present in blood that you see coming from somewhere inside the ear, or it can present in puffy tissues which are pockets of fluid which have emanated from an internal injury, which has caused bleeding between the layers of tissue which comprise the canine ear. This is especially true of those breeds who have floppy ears.
The term bleeding ears can represent a number of issues involving various types of discharge coming from the canine ear or the term can represent bleeding internally within the various types of tissue in the otic (ear) structure.
Book First Walk Free!
Symptoms of Bleeding Ears in Dogs
While there are various reasons for the bleeding, here are some of the symptoms you might notice in your canine family member:
Blood noted in the ear canal or its outer rim (this is the most obvious one)
Excessive scratching or head shaking
Pain or tenderness when touched
Other discharges like yellow-brown colored ear wax or black or brown colored discharge that resembled shoe polish
Odors coming from ear canal
Swollen ear canal
Various swellings in the floppy part of the ear
Balance issues displayed by circling or nausea
Reluctance to open the mouth
Types
The types of bleeding ears in dogs are related to the causes for them. Here are some categories into which this canine malady can fall:
Trauma - This can be the result of vigorous head shaking or the occasional dog fight
Ear infection - Both outer ear as well as inner ear can come from many sources
Parasitic - Also can come from various sources with the most common being ear mites
Cancer and other lesions - Can form internally or externally in the otic system
Causes of Bleeding Ears in Dogs
Bleeding ears in dogs, as well as other types of discharge, can have a variety of potential causes. Here are some of the causes of the various types of discharge and the other symptoms you might see in your doggy family member:
Trauma is the most common cause - This can be resulting from trauma from an outside source, or more likely, self-inflicted from shaking or scratching excessively
Cancer and other lesions - This can include things like warts, polyps, sebaceous adenomas (most of these are benign); these can form inside the ear or on the pinna (ear flap) and all of them are capable of bleeding
Parasitic infestation - This would include (most often) ticks and mites and (less often) fleas and flies
Infections - This category includes both bacterial and fungal infections which can cause itching conditions which result in the excessive scratching and head shaking traumas noted above
In addition, systemic complications may cause:
Bleeding ears in this category would likely be a the spin off of an infection in the inner ear which has caused a perforation in the eardrum, resulting in bleeding coming from the ear
Another spin off of an infection and the associated head shaking and scratching would be the traumatic bleeding that results in bleeding within the layers of the floppy part of the ear, causing a hematoma to develop
Diagnosis of Bleeding Ears in Dogs
Since there are a variety of causes, it is really not in the best interests of your family pet for you to try to guess the cause of the bleeding or other discharge and then follow that guess with a trial and error approach of treatments which either may not address the cause at all or may actually be harmful to your pet. It is best to get your veterinary professional involved as soon as possible for the most appropriate treatment options.
That being said, when you call your vet, be sure to be prepared with a complete history of the situation, and at the visit, be prepared to give him the most detailed history possible of the symptoms, severity and duration, dietary regimen and any changes with the reasons for the changes, husbandry details (ear trimming and hygiene regimen, bathing and grooming habits, housing accommodations), any known allergies for your pet, any medications and the conditions for which they have been given and exercise habits and locations where it is done.
Your vet will perform a physical examination and may order at least a CBC (complete blood count) to ascertain normal blood component values to assess the possibility of an infection or parasitic issue. He may want to collect urine, fecal and other tissue samples for laboratory evaluation to rule out the various causes if no obvious cause has been established during his physical examination. If it is an infection, allergy, underlying disease process or trauma, it is important for you to understand that all treatments will be developed which are appropriate for the root cause of the condition being treated.
Treatment of Bleeding Ears in Dogs
Once the physical examination findings, your history, and the clinical testing results are combined, your veterinary professional will develop an appropriate treatment plan which will be specific to the cause of the malady of which your canine family member is suffering. Treatment plan options could include:
Topical and/or oral antibiotic medications for any infections which will need to administered at home
Medications to ease the pain (if applicable) and help your pet be more comfortable
Steroidal medications to help reduce inflammation to help promote the healing process
In the case of a hematoma, surgical drainage and repair via various methods may be required to stop the bleeding and allow the wound to heal
If an ear wax accumulation, parasites or foreign bodies are found during the otic scope examination, your vet will remove them, clean and flush the ear canal
If an underlying disease process has been found, treatments will include options for addressing that disease processes
Recovery of Bleeding Ears in Dogs
Prognosis for most causes of bleeding ears in dogs is good, provided appropriate treatments are initiated in a timely manner by your veterinary professional. If allergies or a systemic underlying disease process is at the root of the bleeding ears of your pet, then ongoing treatment may be required for that underlying systemic or allergic cause. Also, it is important to understand that ear infections in dogs, just like in humans, can be damaging if they are chronic or frequent. In these cases, you will likely be given some recommendations for environmental or lifestyle changes that would lessen the opportunity for repeat episodes to protect the hearing and health of your doggy family member.
Bleeding Ears Questions and Advice from Veterinary Professionals
Harry
Pembroke Welsh Corgi
9 Months
1 found helpful
I just saw that my little pup has one of his ears inflamed and there's a bit of blood inside. I don't know whether it is due to his scratches or something more serious. I doubt it would be an infection because he just got off a 10 day antibiotic from a flu. Although I have noticed that lately he keeps laying down on the grass on the side of his red ear and he rotates.
Add a comment to Harry's experience
Was this experience helpful?
Bear
Labrador Retriever
2 Years
0 found helpful
Our lab has bad ear infections and we have had to take him to get his ears cleaned out more times then not. This time his ear kept getting gross and he is shaking his head and scratching his ear constantly. But this morning be woke me up to blood flying out from his inner ear. Yes we have another vet appt this mornin but I am trying to find something to help him feel more relaxed.
Add a comment to Bear's experience
Was this experience helpful?
King
Bullybull terrier
4 Months
0 found helpful
Has Symptoms
Bleeding, Shaking head, Scratching
King ears are bloody inside, they seem tender but he won't let me clean them and it looks really gross in that one ear only. I have noticed the dark color blood and new blood but I do know every time he scratches his ear he is scratching himself up. Is there any ear flush I could use or how can I help him until we get to his vet?
Add a comment to King's experience
Was this experience helpful?
Bandit
Miniature Pinscher
11 Months
0 found helpful
My puppy Bandit has bad ear scratching and hair loss on his ears. I took him to the vets and he was diagnosed with Mange. The vet prescribed a topical once a month squeeze on to clear the Mange and prevent it. His ears started clearing and looking better at first, but now he is constantly itching again and reopening his scabs. How can he heal if he won't stop scratching?
Add a comment to Bandit's experience
Was this experience helpful?
Snoop
Staffy Bull Bullmastiff
15 Months
0 found helpful
Has Symptoms
Excessive scratching and shaking
Snoop was asleep and fine one minute then I noticed he was really digging at his ear and shaking his head excessively then I seen the blood he has let me clean his ear out but occasionally keeps on going to scratch it and is still shaking his head about. Is it worth a vet visit ? I think he's maybe just cut his ear with his nails when scratching. Never happened before, occasionally has the odd scratch every now and again but nothing like I've just seen. Has now gone to sleep since having cuddles with mummy. So probably nothing to worry about because he wouldn't sleep otherwise but still thought I'd check.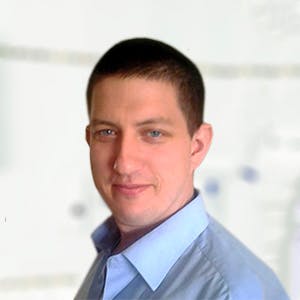 3320
Recommendations
Without checking Snoop's ears I cannot say whether the cut is something to be concerned about or if there is something (like an ear infection) else occurring which may be causing an increase in itching or severity. Monitor the ear and the itching for now, but if it continues or the bleeding doesn't stop you should visit your Veterinarian for an examination. Regards Dr Callum Turner DVM
Add a comment to Snoop's experience
Was this experience helpful?
gator & Koda
Catahoula Leopard Dog/ staffordshire bull terrier
3 Years
0 found helpful
Has Symptoms
dog bites, dog sleep agression
one of my dogs has sleep aggression and when her brother our other dog woke her up she bit his ear pretty good. he doesn't seem to notice it much and is eating and playing and we put Neosporin but its at the very tip, where it seems just like thin cartilage. is there anything else we should do??? makes me sad they were cuddling and she woke up and bit and then kind of snapped out of it as if she didn't realize she did it. shes acting guilty even now. is what she does normal? its only when shes waken from sleep. she was adopted in February and has anxiety issues that shes working on. sorry I know two questions in one but I just am worried about them both. thank you in advance. gator, who got bit is 3, and koda is almost 2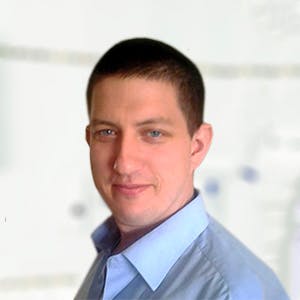 3320
Recommendations
We never know the true history of dogs which are adopted, but it is great that you have taken her into your home; you should keep the ear clean using a dilute antiseptic twice per day and continue using the Neosporin as you have been doing. Koda needs to learn her new environment and the most loved dog may still have issues with biting when waking up sometimes. I don't think there is anything wrong with Koda, especially if she is fine whilst awake. Regards Dr Callum Turner DVM
Add a comment to gator & Koda's experience
Was this experience helpful?
Sammy
Golden Retreiver
3 Months
0 found helpful
I've noticed she scratches her right ear often, and sometimes shake. I checked today to see if she had any ticks and that's when I noticed she had some blood. Maybe from scratching too hard with her sharp claws. she also doesn't like to stay still enough from me to check and I've tried to clean some of it up. I also noticed a small amount of earwax.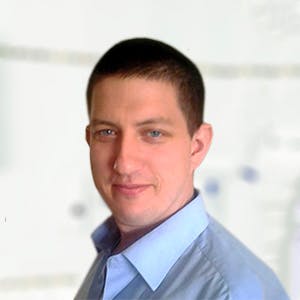 3320
Recommendations
If Sammy is itching herself too much you should consider a cone so she cannot hurt herself; also try to clean the ears if they are blocked up, if you are having trouble visit your Veterinarian (who can also do a general check at the same time) who can help you there. Allergies, foreign bodies (foxtail for example), infections, mites among other causes could be causing a problem here. Regards Dr Callum Turner DVM
Add a comment to Sammy's experience
Was this experience helpful?
Gibson
Bulldog
1 Year
0 found helpful
My dog has allergies (not sure from what, he is currently on prescription food to figure that out), and his ears are starting to itch so bad that they are starting to bleed bc he scratched so much. What can I do to soothe them until I get him a vet appt?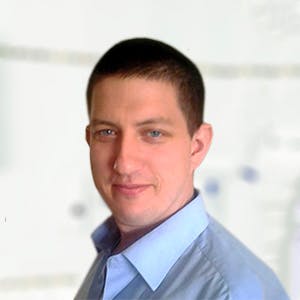 3320
Recommendations
Allergies can be almost impossible to determine the cause of; food, environment and chemical irritation can cause symptoms. Until an underlying cause is identified and removed from the food or environment, treatment or management may be unrewarding; I would suggest placing a cone on Gibson to prevent any further injury. Benadryl and other over the counter medications may be unrewarding. Regards Dr Callum Turner DVM
Add a comment to Gibson's experience
Was this experience helpful?
Nana
Pit bull
16yrs
1 found helpful
Big 16yr old pit bull all of a sudden began bleeding from her right ear. I've put numerous cotton balls in her ear and they come out bloodied and with blood like clogged blood.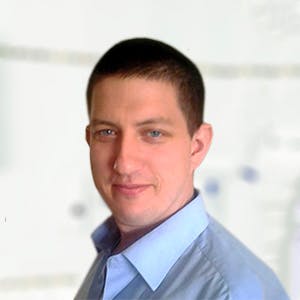 3320
Recommendations
It is difficult to say what the cause of the bleeding is without examining Nana; but infections, foreign bodies, trauma, tumours, parasites and other causes may be to blame. With the quantity of blood coming from the ear, I would highly recommend visiting your Veterinarian for an examination since some treatments for one condition may be harmful for another. Regards Dr Callum Turner DVM
Add a comment to Nana's experience
Was this experience helpful?
Stanley
Yorkie mix
2 Years
-1 found helpful
Why is there blood in my dogs ear. He keeps shaking his head and he won't stay still long enough to let's us get a good look. I would really like to know if I should take him to the vet this is the first time this has happened. He also fell off of the sofa last night.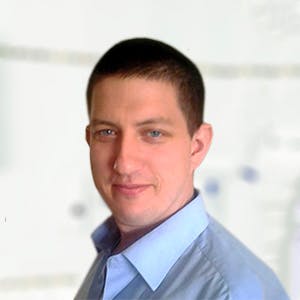 3320
Recommendations
There are a few different causes for bleeding ears including trauma, infection, parasites, foreign objects among other causes; since Stanley had a fall yesterday he should be seen by his Veterinarian to be checked for brain injury and to have his ears checked too to determine the cause of the bleeding. Regards Dr Callum Turner DVM
Add a comment to Stanley 's experience
Was this experience helpful?