What is Ear Hematoma?
A hematoma is defined as swelling created by a broken blood vessel after bleeding has occurred inside a tissue. Auricular or ear hematomas are fluid-filled swellings of various sizes that develop on the concave surface of ear of dogs, cats, and pigs. The condition is more common in dogs than cats. The pathogenesis for the development of the lesions is not completely understood, but head shaking or ear scratching due to itching is thought to be the main cause. In dogs, the condition is frequently related to the presence of otitis externa (inflammation or infection of the external auditory canal, the auricle, or both). Treatment of ear hematomas usually requires a surgical intervention and medication to treat otitis externa. Ear hematoma's are fluid-filled pockets on the inside of the earflap. When something causes vessels to rupture, they bleed under the skin and form a fluid-filled pocket. Ear hematoma's are commonly seen in floppy-eared dogs, but they can occur in any breed. A problem with a dogs ear is usually quite visible and a quick check-in with a veterinarian can confirm presence of a hematoma.
Book First Walk Free!
Symptoms of Ear Hematoma in Dogs
Dogs with this condition will present a soft fluid-filled swelling in one or the two ears. The earflap will feel fluctuant, like a water balloon because it may be partially or completely swell with blood. The swelling will vary in size, in some cases it may be so large that the opening of the ear canal is blocked. The extra weight of the earflap may be uncomfortable for the animal and it may lead to a permanent change in the shape of the ears. Most animals will show signs of pruritus (itching) like head shaking and ear scratching.
Causes of Ear Hematoma in Dogs
Otitis externa and trauma - It is thought that the presence of otitis externa leads to head shaking, which in turn, can lead to trauma. Head shaking can cause separation of the skin of the external ear cartilage, leading to vessel rupture and hematoma formation. However, hematomas may be found in cases where there is no obvious ear disease or trauma and be absent in cases of extreme otitis externa or pruritus, for example, in cases of Sarcoptes infestation.
Autoimmunity - In 1986 Kuwahara proposed that the development of aural hematoma formation was due to an immune mediated process, based on the results of testing 40 affected dogs. However, there has been contradictory evidence for this theory.
Diagnosis of Ear Hematoma in Dogs
Diagnosis of ear hematoma is based on the presence of unilateral or bilateral soft ear swelling that is filled with blood or bloody fluid. The veterinarian will collect a sample of the fluid inside of the swelling using fine needle aspiration in order to make the diagnosis. In addition, it is important to diagnose what is causing the condition. Otitis externa can be diagnosed if there is bad odor on the ears, excessive secretion, and/or inflammation. A bacterial culture and other laboratory analysis may be needed to determine what is causing the otitis and to choose the best treatment option available.
Treatment of Ear Hematoma in Dogs
Ear hematomas usually require surgical treatment. The surgery requires general anesthesia and consists of making an incision in the affected ear in order to drain all the fluid that has been accumulated between the skin and the auricular cartilage. Several sutures (the amount will vary depending on the size of the hematoma) are placed parallel to the line of incision to minimize the chance of damaging the ear blood vessels and to promote adhesion of the skin to the ear cartilage. The incision will remain open to allow drainage of the ear. Some veterinarians will place a pressure wrap for seven days on the ear to promote further drainage and prevent re-accumulation of fluid in the ear. Pressure wraps following surgery is not usually required in cats, and is not often tolerated. Sutures will be removed 14-21 days after the surgery. The veterinarian will prescribe pain medication, antibiotics and other medication required to treat otitis externa, if present.
This procedure is relatively safe and animals have a good prognosis, however, there are some risks associated to general anesthesia as with any other surgery. Early diagnosis and intervention ensures a good outcome so it is essential to contact the veterinarian as soon as you observe signs of ear hematoma.
Recovery of Ear Hematoma in Dogs
After the surgery the veterinarian will give you indications about the postoperative care and monitoring. Some of the recommendations may include:
The ear canal should be cleaned, dried and treated with an appropriate medication at the end of the procedure.
Clean the incision and massage out any small pockets of fluid that accumulate postoperatively.
Using an Elizabethan collar until the sutures are removed and the hematoma and otitis externa are resolved.
Adequate treatment and consistent follow-up of otitis externa, if present.
The prognosis for resolution of aural hematomas is good, but recurrence is more likely if underlying otitis externa is not treated and controlled. Once a hematoma has occurred in one ear, the other ear should be closely examined for otitis. Adequate treatment of otitis externa and close monitoring is essential to prevent pruritus and head shaking, which may lead to recurrent ear hematoma development.
Ear Hematoma Questions and Advice from Veterinary Professionals
Blanco
Pit bull
5 Months
0 found helpful
My puppy has a lot of raised bumps on the inside of his ear. He scratches his ears a lot and has many skin problems. I took him to the vet for his skin and ears and my vet said she had never seen anything like his ears before. I came home and did research and I feel like he might have ear hematoma, but why would my vet say they didn't know what it was? Should I take him to a new vet? They prescribed him cefpodoxime and prednisone for his itchy skin, but didn't really do much for the ears. They somewhat drained about 4 of the little lumps and said there was cystic like fluid and a little bit of blood. They didn't really give me any answers as to what was wrong with his ears and I'm not really sure what to do about his ears.
Add a comment to Blanco's experience
Was this experience helpful?
Sammy
Husky
18 Years
0 found helpful
well my husky Sammy has been scratching his ear. he had his surgery a few days ago, its seems very uncomfortable for him and he kept shaking his head when i re-wrap the bandage again the wound has also been exposed to air a few times . Is this a normal thing for dogs to scratch their ear...?
Add a comment to Sammy's experience
Was this experience helpful?
scooby
English Mastiff
8 Years
1 found helpful
My dog had an ear hematoma caused by shaking head due to ear infections. he had the laser surgery and was given oral medication and ear drops to clear up the infections and help with pain. every time I put the drops in his ear, he shakes his head. it is 5 days out from surgery and he still has some pooling/fluid in his ear tip. is that normal? the vet did not send him home with a bandage on it, just an e-collar to prevent him from scratching at it. I have removed the e-collar as he cannot get to his water or food bowl with it on, not to mention he cannot navigate up and down the stairs to get outside to go the bathroom. he does not scratch at it at all, and doesn't appear to be in any discomfort. I am just worried that the hematoma will reoccur. He shakes his head every time I put in the drops (twice a day) and when I have to clean the ear (twice a week) and each time he barks. his bark is very low and full of bass and I think it vibrates his ears, causing him to shake.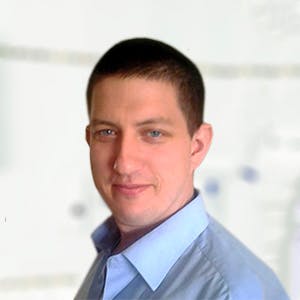 3320
Recommendations
The problem with ear drops is that they may cause your dog to think that there is water in its ear resulting in the head shaking as he will try to expel the liquid by centripetal force; the outcome can result in further hematomas if the force and duration of the shaking is hard and long enough. The fluid accumulation is normal after surgery and should decrease over the coming days. Your Veterinarian would not have bandaged Scooby's ears to allow air flow to the ear canals and ease of fluid drainage from the ear tips. Some dogs have a life full of ear infections and the associated complications. The best thing is to finish the cause of antibiotics and to regularly clean Scooby's ears to reduce the risk of future infections which may lead to recurrence of ear hematomas. Regards Dr Callum Turner DVM
Add a comment to scooby's experience
Was this experience helpful?
Tugg
German Shepherd
5 Years
0 found helpful
We live in Costa Rica and are concerned that the care we received for our dog might be archaic. This article was very helpful. We are concerned because no pain medication was prescribed. Also, she sleeps on the opposite side of the ear that had surgery, will fluid drain into that ear and cause further infection? Would putting a cottonball in her esr when she sleeps be a good idea? And last, we live in a very tropical environment, our house is very open, no a/c. We arw concerned about bacteria and further infection, how do we prevent that.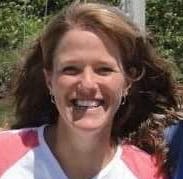 1611
Recommendations
If Tugg had surgery for a hematoma, she should be on pain medications, oral antibiotics, and a topical antibiotic if needed. Without seeing her or her surgery site, I'm not sure that I can comment on her individual situation, but those things are basic standards of care for surgery, typically. I hope that all goes well for her!
It's like the stoneage here, they don't give pain medication for animals and looked at me like I am crazy for asking. They did prescribe an antibiotic and a topical antibiotic (i think... it's a spray that is silver). They also didn't give me detailed instructions pn how to clean the wound, only said clean it twice a day. It's so frustrating.
Add a comment to Tugg's experience
Was this experience helpful?
Dexter
Cocker Spaniel
10 Years
0 found helpful
My cocker spaniel got a hematoma and had surgery 10 days ago. His ear is draining and I am cleaning the surrounding areas daily due to the draining. My concern is that the base of his ear is still swollen. Is that normal? I go no post op care except to flush it, if necessary. I read above massaging the pockets may be good. I never did that.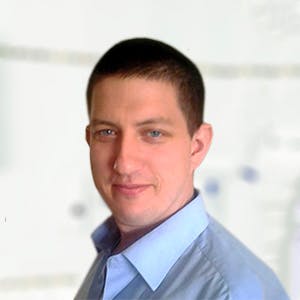 3320
Recommendations
Normally I don't like massaging of the ear since it may cause the bleeding to start again; you should have been given instructions from your Veterinarian on discharge from the clinic, you should call them for clarification as Dexter is under their duty of care. Continue to keep the area clean and any remaining blood should be absorbed by the body with time. Regards Dr Callum Turner DVM
Add a comment to Dexter's experience
Was this experience helpful?
Dume
German Pointer
13 Years
0 found helpful
Good day, my dog (German whirehaired pointer) has aural hematoma.
He is 13 years old and we wonder if he will survive anesthesia.
It is really bothering and if anesthesia is dangerous is there an alternative
Can you advise pls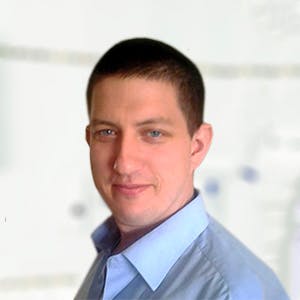 3320
Recommendations
When it comes to anaesthesia, age is a concern but it is more important for a dog to be fit for anaesthesia which means to pass a physical examination and a pre anaesthetic blood test monitoring blood counts, liver and kidney function. Surgery is the best course of action in these cases, you should discuss with your Veterinarian about anaesthesia and surgery. Regards Dr Callum Turner DVM
Add a comment to Dume's experience
Was this experience helpful?
Rocco
Labarador
10 Years
0 found helpful
What about the homeopathic tablets Sulpher 30x and to bandage the dogs ear? I read that some people were successful with this. I have a Labrador with a big hematoma and I want to try this. I alraedy treated the ear mites - the cause of the head shaking.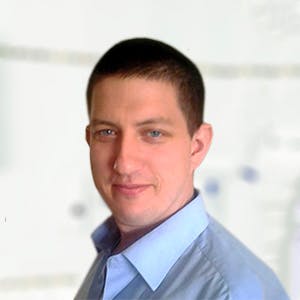 3320
Recommendations
Homeopathy has been proven consistently to be ineffective with the one scientific published study proving its efficacy not being able to be reproduced; you can by all means try this approach as it wouldn't cause any harm but I would recommend you visit your Veterinarian for the haematoma to be drained properly. If you leave the haematoma long enough and it doesn't bleed anymore, the body will break it down and reabsorb it. Regards Dr Callum Turner DVM www.independent.co.uk/news/science/homeopathy-treatments-must-be-labelled-to-say-they-do-not-work-us-government-orders-a7429776.html www.ted.com/talks/james_randi/discussion
Add a comment to Rocco's experience
Was this experience helpful?
Kitty
Dachshund
9 Years
0 found helpful
My dog had a hematoma and it was removed yesterday. She is trying to remove the plaster on her ear by flapping her ear vigorously or rubbing that ear in any surface. Does her such actions will have a negative impact on her ear? Or will such actions increase the chance of a further hematoma? From today morning onwards she is forcefully exhaling. Is that normal? After how many days she can have a bath? Is rubbing her body with some antiseptics are advisable to avoid bad smell?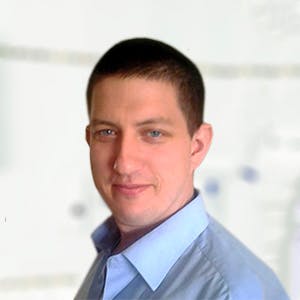 3320
Recommendations
Kitty will think that there is something on her ear (there is - the plaster/bandage/dressing) which she is trying to shake free, this is not uncommon but may cause a recurrence of the haematoma which may require another surgery. You should try to keep her calm and try to pet her to induce a state of calm; if your Veterinarian has instructed you to change the dressing you can clean it with a dilute antiseptic but should wait a few days before bathing her. Regards Dr Callum Turner DVM
Add a comment to Kitty's experience
Was this experience helpful?
Edward
German Shorthaired Pointer
9 Years
2 found helpful
Our German short hair had a Hematoma in the ear flap. They surgically made a slit and placed five stitches in his flap. Of course, since he couldn't scratch the ear, he shook his head some when it itched. He didn't shake a lot but his shake is so powerful that his flap started filling again with blood. We do not want to go through stitches again. Is there something else to be done? Will it hurt anything to just leave it there?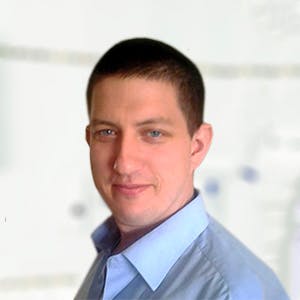 3320
Recommendations
There are many reports of at home therapies or natural therapies for aural haematoma with varied unverified results. When the pinna fills with blood it irritates the ear more causing a further desire to scratch or shake the head which would lead to a worsening of the condition. I would recommend having it looked at again by your Veterinarian and corrected again. Regards Dr Callum Turner DVM
My dog is a Pitbull gator, I have just noticed that his left ear Love is swollen. He will not let me log at it. What should I do, please help. Thanks
I am still waiting for a response from the Vette
I would have taken him to the vet to have it looked at and make sure surgery isn't needed.,especially if it hurts to the touch.
Add a comment to Edward's experience
Was this experience helpful?
Brownie
Pomeranian
3 Months
0 found helpful
My dog has a medium sized hematoma, right now I don't have the budget to go to the vet. Is this an emergency or can I wait a few weeks to take him to the vet or is there a treatment method I could do myself at home?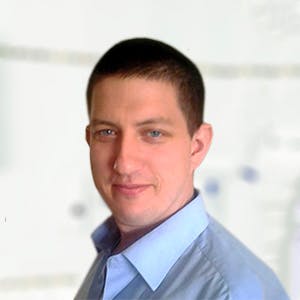 3320
Recommendations
The problem with aural haematomas is that the weight of them can irritate a dog so they shake their head more which can cause a more severe haematoma. Some owners try to fix haematomas themselves at home but the majority of times they end up causing more harm than good. I would speak with a charity clinic in your area or a nonprofit which may be able to assist you with the cost of surgery. Regards Dr Callum Turner DVM
Add a comment to Brownie's experience
Was this experience helpful?
Finn
Goldendoodle
7 years
1 found helpful
My dog had hematoma surgery on his ear a week ago. He's been tilting his head to the side when he walks and it seems to have gotten worse. He cannot walk without having to turn his head to the side of his ear that he had surgery on. We took him to the vet and was told that he's just in pain and that his ear looked fine. They didn't say to clean around the stitches or anything. When you look inside you can tell it's oozing some. It is just heartbreaking seeing him not be able to walk straight and it's been over a week now since surgery. Is this normal? Should we get a second opinion?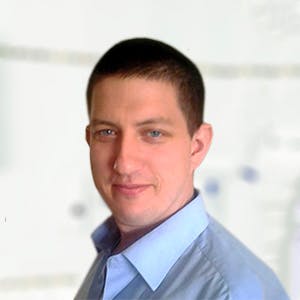 3320
Recommendations
It is normal for a dog to feel discomfort after surgery and the oozing is normal too; unfortunately sometimes it takes a while for a dog to recover. A week post surgery is still early days, but if you have concerns it may be worth getting a second opinion to put your mind at rest. Regards Dr Callum Turner DVM
My 6 year old chocolate lab also had an ear hematoma and had surgery about 1 week ago. He's also been tilting his head when he walks and its so sad. I even got pain medication for him after the vet had said it looked fine when I went back in a couple days later and asked him about it. I give him the pain meds and he still seems like he's in pain. He also has small tubes stitched into his outer part of his ear, one of them looks like its literally digging into the flap of his ear and he also said it was fine. I've been worried about the tilting and the fact that the tube is literally halfway into his ear now and that is not how it looked on the first day of surgery. There's also a small amount of yellow discharge oozing out when I squeeze on his flap with gauze and hydrogen peroxide. I'm wondering if I should be worried?
Add a comment to Finn's experience
Was this experience helpful?
Lexi
Boxer
5 Years
0 found helpful
My boxer just had ear hematoma removal 3 weeks ago Monday. She had the tube removed a week ago Monday.. Since the tube has been removed it is starting to,swell again and is bothering her.. Within the last 8 hours since I got home from work to now it is red, swollen, and having discharge... I clean it nightly as well as I have to clean her feet anyways bc she chews then due to yeast.. I plan to take her to the vet tomorrow, they're open 9am to noon... Is there anything I can do for her tonight? She keeps trying to scratch it but I catch her and she doesn't get the chance but she is shaking her head a ton. I have done everything the vet said to as far as after care.. I can't keep the cone on her bc she gets out of it, her collar and all, within 1 to 2 minutes.. The liquid coming out IS a yellow color and I'm worried something is trying to grow in there as far as infection.. I've cleaned w peroxide daily AND a wound care spray that helps keep yeast out of her ear.. She got the hematoma when I done our nightly clean ears and feet routine and she shook her head for the ear rinse and hit her ear on either the dresser, or the door she shook herself into.. Any suggestions until the vet in the,morning,would be GREAT.. Its 4am and I NEED sleep before the vet..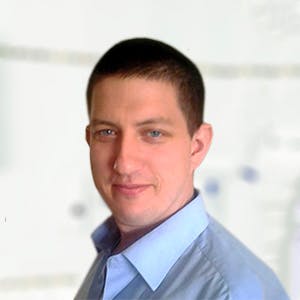 3320
Recommendations
Some clear yellow fluid is normal after this surgery, but it may pool in the ears which can cause a dog to think that there is something on the ear leading to more head shaking. Unfortunately there is nothing I can recommend for you to try at home before you visit your Veterinarian after 9am; If you have a bandage to keep the ears bandaged down may help but I feel she will just remove it like the cone and the collar. Regards Dr Callum Turner DVM
I think dog had some type of skin reaction on the side of his ear where the ear flap lays after his hematoma surgery. He lost hair but i just thought it was beacause of the excess fluid coming from the ear. He's had the stitches off for 4 days and afyer 2 days i started noticing liguid filled bumps and irritation in that area. I've been giving him Benadryl and putting some neosporin on the area. The irritation just calmed down. Is this normal after hematoma surgery?
Add a comment to Lexi's experience
Was this experience helpful?
Leo
Beagle
5 Years
0 found helpful
my dog had a hematoma surgery in one ear a month ago,his stich has been removed but a swelling has appeared now,it is not filled with blood.It irritates my dog and it pains how can I cure it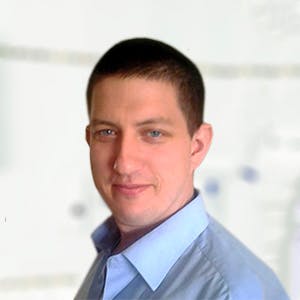 3320
Recommendations
It would be best to visit your Veterinarian for an examination as the swelling will irritate the ear which may lead to head shaking or scratching which may cause another haematoma. If there is fluid, it may be drained but there isn't an at home treatment for what you are describing. Regards Dr Callum Turner DVM
Hey Leo ! I had the same problem with my dog for the last month. I got his ear drained 3 time's, before I read about a post about someone keeping the dogs head wrapped in a bandage. I left my dogs head wrapped ear to the side of the face for 2 weeks it scarred up and completEly healed !!!! I have a cockapoo with very floppy ears. Message me on Facebook for more details misa rivera
Add a comment to Leo's experience
Was this experience helpful?
Tristan
Golden Retreiver
7
0 found helpful
MY dog has an ear hematoma. First time they drained. Did not work. A week later they did surgery. Since surgery it has come back twice. This has all been in about 5-6 weeks.
My dog is a Golden and has no other problems with his health. Why does this keep happening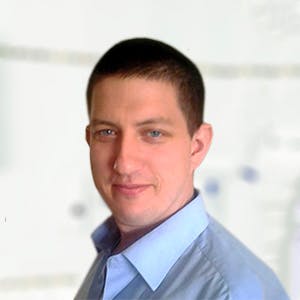 3320
Recommendations
The problem with ear haematomas is that some dogs will continue to shake their heads after the surgery which will cause further bleeding; leaving the wound open for draining and compressing the ear (usually with buttons or similar item) normally leads to a good recovery. You should discuss this with your Veterinarian and ask them about other options available for Tristan's case. Regards Dr Callum Turner DVM www.vetbook.org/wiki/dog/images/thumb/1/1f/Hematoma02.jpg/300px-Hematoma02.jpg http://marketplace.dvm360.com/sites/dvm360.com/files/styles/slideshow_image/public/practivet_0.gif?itok=1WZ4FFub
My dog had hematoma surgery on his ear a week ago. He's been tilting his head to the side when he walks and it seems to have gotten worse. He cannot walk without having to turn his head to the side of his ear that he had surgery on. We took him to the vet and was told that he's just in pain and that his ear looked fine. They didn't say to clean around the stitches or anything. When you look inside you can tell it's oozing some. It is just heartbreaking seeing him not be able to walk straight and it's been over a week now since surgery. Is this normal? Should we get a second opinion?
Add a comment to Tristan's experience
Was this experience helpful?
lucy
English Bulldog
5 Years
0 found helpful
my dog is rescue who had surgery for hematoma in both ears which has left ears disfigured and with adhesions. She had ongoing ear infection approx one year now the ears are swollen difficult to clean as dog is in terrible pain. My vet wants to cut her ears off to stop infection is this the best way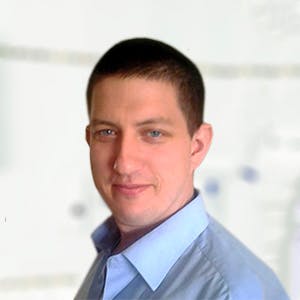 3320
Recommendations
There are some different options available in cases of chronic infection like Lucy's, cutting the ears off may be a step too far unless they are causing too much pain. Most likely your Veterinarian is referring to a different procedure like a lateral ear canal resection or total ear canal ablation in very severe cases. Speak with your Veterinarian for clarification regarding their plan for surgery and check the links below to our pages and the two mentioned procedures. Regards Dr Callum Turner DVM https://wagwalking.com/treatment/lateral-ear-canal-resection https://wagwalking.com/treatment/total-ear-canal-ablation
I agree that cutting the ears off seems like an extreme procedure to this disease.
Add a comment to lucy's experience
Was this experience helpful?
Libby
Weimaraner
9 Years
0 found helpful
The incision in dogs ear has not completely healed a month later. Had buttons but no stiches. How long does it take for the incision to close. Fluid coming out of incision.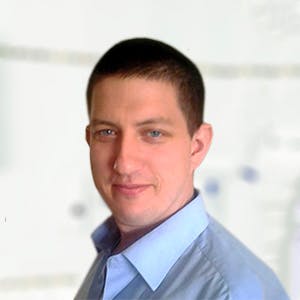 3320
Recommendations
If the incision hasn't closed yet, I would advise returning to your Veterinarian as we should be seeing closure at this time. Normal surgical incisions which are sutured together heal within days but open incisions like this can take a few weeks; if there is no sign of healing it would be best to visit your Veterinarian to take a look and make sure everything is alright. Regards Dr Callum Turner DVM
Add a comment to Libby's experience
Was this experience helpful?
zeus
Old German Shepherd
8 Years
1 found helpful
Hi my dog had a hematoma removed and I just had a question about the post-op medication. I was given otomax but forgot to call today for exact info on how to use it. Its says to place drops in ear canal. Is that right or do the drops go over the ear flap where the blood was drained from?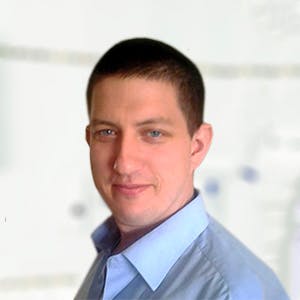 3320
Recommendations
Thank you for your question. The ear drops are to be placed inside the ear canal, aural hematomas are usually caused by ear infections and when the dog excessively shakes his head due to the discomfort of the infection, this cause trauma to the ear and damages the blood vessels leading to the aural hematoma. Your Veterinarian would have given Zeus the ear drops to treat the underlying infection so there wouldn't be a repeat of the hematoma. Regards Dr Callum Turner DVM
Add a comment to zeus's experience
Was this experience helpful?
Jesse
German Shepherd
5 Years
-1 found helpful
Hello, my dog had ear hematoma surgery about 2 months ago.
Her ear is still itching and she cries a lot. Was wondering if it is nerve spasms? Is this normal? Thank you, Italia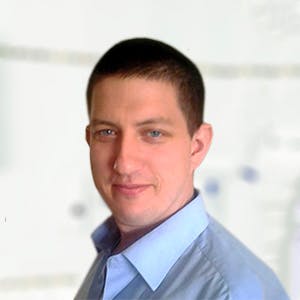 3320
Recommendations
Thank you for your question. Ear hematomas are usually caused by ear infections (German Shepherds tend to be prone to ear infections) or foreign bodies in the ear canal which may cause excessive pawing and head shaking which leads to the blood vessels rupturing and forming a hematoma on the pinna of the ear. If there is a recurrence of infection or the presence of a foreign body, the irritation would recur. I don't see how nerve spasms would be related to this problem. A check of Jesse's ears would confirm whether or not it is an infection, and with regular cleaning and treatment the condition may resolve. Regards Dr Callum Turner DVM
Add a comment to Jesse's experience
Was this experience helpful?
Puma
Mutt
9 Years
0 found helpful
Has Symptoms
small fluid pouch towards middle/top of ear
Hello--we have a mutt [of a mutt--part shepherd, lab, and greyhound; she has floppy ears]. She had an aural hematoma, and our vet performed the surgery with sutures and put in a drain. That was a little over 2 weeks ago. The vet took out the drain 2 days ago. Expectedly, the hole left from the removal leaked blood somewhat. The hole has quickly scabbed over, but there's a small pouch of fluid up her ear that seems to have accumulated since the drain was removed. I'm inquiring whether this is normal post-drain removal--and whether it'll be reabsorbed into the body on its own--or whether this is something we will need to return to the vet for. The small pouch doesn't seem to have gotten any larger. Many thanks.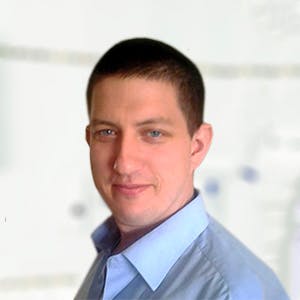 3320
Recommendations
A small amount of fluid may accumulate which would normally be reabsorbed by the body, the problem is if the fluid causes some ear irritation leading to aggressive head shaking or pawing that may cause recurrence of the haematoma or physical mutilation of the ear. It is gets any bigger, visit your Veterinarian before your next checkup to have the area aspirated or drained. Regards Dr Callum Turner DVM
Add a comment to Puma's experience
Was this experience helpful?
Abby
Jack Russell Terrier
6 Years
0 found helpful
My Jack Russell acquired a lump her ear (I noticed a few days ago) which after researching I now think is a hematoma. I am fully willing to bring her to a vet, and get surgery done on her ear. I am just wondering how much something like this will cost, and any additional info regarding what I do before and after the surgery is finished. Thank you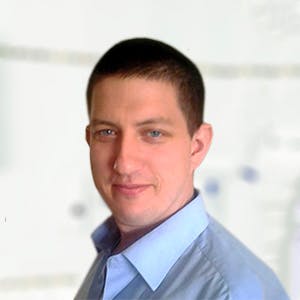 3320
Recommendations
Typically the cost to repair an aural haematoma on one ear would be $500-$750, it would be best to call your Veterinarian to confirm prices in your location as country, state and county may vary prices considerably. Until you have the haematoma corrected, prevent Abby from scratching her ear or shaking her head which would exasperate the condition. Regards Dr Callum Turner DVM
Add a comment to Abby's experience
Was this experience helpful?
Ed
Beagle/golden retriever
6 Years
1 found helpful
My dog Ed is a Beago and is a on the smaller side at about 25 lbs. he has a ear has swollen up over the past week. It doesn't seem to bother him too much but it doesn't seem to be getting any better. I can't afford the surgery right now, how long can I wait to get the surgery without permanent damage?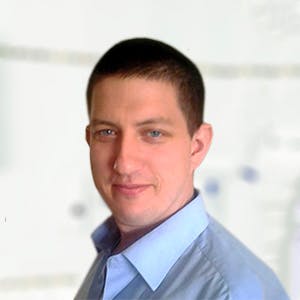 3320
Recommendations
The problem is if the haematoma is repeatedly damaged, it may cause further complications; the more Ed itches himself, the more chances there are for problems. There isn't a timeline for no return point for permanent damage as each case is different, but the longer you leave it until surgery is performed, the higher the risk of complications. The surgery is quite simple, you may be able to pay using a payment plan or something similar. Regards Dr Callum Turner DVM
Add a comment to Ed's experience
Was this experience helpful?
Farley
Australian Shepherd
13 Months
0 found helpful
Have been treating Otisis Externa likely due to allergies. I have but will not use yet Apoquel, I'd rather treat the symptoms conservatively. So far not so bad except my 1 yr Aussie, upon awakening & before I treat with Diphenhydromine, is shaking his head. I noticed this a.m. His canals are inflamed & saw excoriated areas not in the canals but at the base of the ears just above the Pinna. My main concern is protection from developing pinnacle hematomas. I'm considering using a gum-like semi rigid product used for ostomy patients, just to prevent the head shaking from causing the blood to pool in the pinna. Can you think of another method to protect the ears from hematoma? My thought, if the blood can not be forced down into the pinna (like a centrifugal force) then even with some head/ear shaking the blood can't be forced into the small extra capillary subcutaneous layers & wont evolve into a large hematoma. The product I'm considering is a triangular cut piece of Karaya such as that used to form around the excoriated skin of ostomy sites. Perhaps taped on tongue depressors but those would likely be more annoying than the semi-flexible Karaya. Do you have alternate recommendations before an hematoma builds? N.B., My Vet & I have discussed at great length use of Occalanimibid 'Apoquel' I'll consider its use AFTER further more comprehensive long-term studies are available. At this time, not confident with its "Immune-Mediator' status nor the far too many reports of immune compromising reports of K9s on this drug.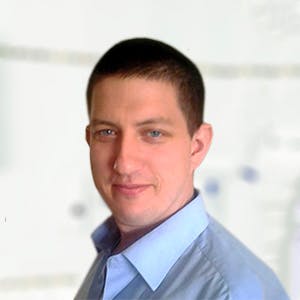 3320
Recommendations
Whilst I understand your desire to treat the otitis conservatively without resorting to Apoquel, it is the treatment of choice in Farley's case. Putting splits on his ears or some compression bandage would probably irritate Farley to the point of destroying the split / bandage and worse possibly mutilate himself in the process. Given the progression of the otitis with the lesions that you saw this morning I strongly recommend Apoquel; I know that there are some comments online regarding side effects of using oclacitinib (Apoquel); however, they are rare and there is little (official) documented evidence of side effects apart from some gastrointestinal problems (diarrhoea); the immunosuppressant reports are in relation to dogs with current infections, the long-term safety of Apoquel is over two years. I would not wait to use the Apoquel as delay may lead to further problems and possible infection, which may mean that you are unable to use Apoquel at all. Farley is now over twelve months of age and fits with the "on label" use of Apoquel. I fear that the risk of complications is much higher with a conservative approach (waiting before treating with Apoquel), than using the Apoquel straight away. Regards Dr Callum Turner DVM
Hello Dr. Turner and Farley. I wish I had seen this comment on this site at time of treatment and discussion. I disagree about your comment of splints not being useful. The owner is in line with many other cases I have had the pleasure of reporting on and using such auralsplints. The auralsplint treatment dos work, and falls into the category of Holistic Veterinary Medicine. The has never been an adverse effect reported while using an auralsplint while the study for efficacy has been undertaken, five years and over 200 participating patients. I would trust the advice of the Doctor is predicated on his ability and current knowledge, but should not preclude injury with such a device as an auralsplint. Yes the taping and application of the auralsplint does irritate the animal due to the foreign body attached to the ear. However, this tends to subside over the 14 day treatment length. The greatest discovery in the study found the hematoma must be hypodermic needle drained before the blood clots, in about 6-7 days from onset. The near complete removal of fresh fluids at time of auralsplint application provides for the best results. This is important because an early aspiration, and subsequent needle aspirations on a four day schedule allow for fresh fluids to be aspirated at time of treatment. The vast amount of concern of these animal owners indicates the surgery is not an easy solution, and should be only considered if the blood pool in the hematoma has already clotted.
Add a comment to Farley's experience
Was this experience helpful?
Dachshund
our floppy ear dachshund has had 2 hematomas. one time it was because he turned his head quickly right into the wall and the other we think was because of an ear infection that caused him to shake his head a ton. the first time we let it go for a while... it didn't go away.. which is when we brought him to the veterinarian and he had to have surgery. the second time we took a hot needle and drew the blood out. it was nasty looking but it worked.