What is Stiffness and Inflammation?
Dogs, like their humans, are susceptible stiffness and inflammation for a number of reasons. Stiffness and pain in the joints can be a symptom of disorders as diverse as arthritis, bacterial encephalitis, and parasitic infestations.
Dogs may experience stiffness and inflammation for a number of reasons, from simple overexertion to dangerous illnesses. If your dog experiences unexplained stiffness, a veterinary professional should be consulted.
Book First Walk Free!
Symptoms of Stiffness and Inflammation in Dogs
There are several indicators that your pet may be experiencing stiffness or inflammation somewhere in their body. Some of the signs of discomfort you may see can include:
Awkward gait
Depression
Diarrhea
Localized redness
Loss of appetite
Muscle spasms
Reluctance to rise
Rigidity of the limbs
Swelling
Unusual vocalizations
Vomiting
Types
Stiffness and Inflammation are not only conditions of the bones and joints, but inflammation can cause stiffness due to its effects on the muscles or nerves as well.
Brain and Nerves - In some cases, inflammation of the brain and the nerves can cause a dog to be stiff or to have a stiffened gait; diseases like meningitis, bacterial encephalitis, and acquired myasthenia gravis, are known to cause inflammation that affects the nerves and the brain
Joints - One of the most common causes of stiffness and inflammation in dogs is arthritis, an inflammatory disease of the joints; osteoarthritis, or degenerative arthritis, is due to stress on the joints and bones, whereas immune-mediated arthritis conditions, such as rheumatoid arthritis, are caused by the immune system attacking the surfaces of the joints and the cartilage
Muscles - A temporary stiffness of the muscles is frequently related to simple overexertion, but it is not the only trigger of stiffened and painful muscles; parasitic infestations such as toxoplasmosis as well as some viral and bacterial infections can induce stiff and swollen muscles, as can an abnormal immune reaction to the muscles themselves
Causes of Stiffness and Inflammation in Dogs
Stiffness and Inflammation in canines can be activated by several conditions. Stiffness is frequently triggered by diseases that are typically associated with age such as arthritis and dysplasia, but infestations of parasites or viral or bacterial infections can also cause both inflammation and stiffness. These conditions can affect all the muscles, joints, or nerves in the body or may affect only small clusters of these tissues.
Diagnosis of Stiffness and Inflammation in Dogs
Your dog's veterinarian will typically start the appointment by performing a thorough physical examination in order to evaluate the general health of the patient as well as to assist them in pinpointing the central location of the stiffness and pain. Standard diagnostic blood tests, such as a urinalysis, complete blood count, and biochemistry profile, would generally be recommended in order to determine if there are any infections or hormonal imbalances that may be contributing to the dog's distress. X-ray imaging is frequently utilized to clearly visualize the condition of the bones as well as getting a clear image of any joints that may be involved.
When disorders such as dysplasia or arthritis are suspected, the examining vet may also choose to take a sample of the synovial fluid that lubricates the joint capsule for further evaluation. If a neurological disorder is suspected, then the examining veterinarian may also choose to perform a neurological examination by evaluating the animal's position, dilation of the eyes, and range of motion and reflexes.
Treatment of Stiffness and Inflammation in Dogs
The treatment for dogs that are experiencing stiffness and inflammation will vary depending on the underlying condition that is instigating the symptoms. If your dog is showing signs of distress or dehydration when you visit the clinic, they will be set up on an IV line both to provide hydration and help manage any imbalances. Dogs with certain types of severe arthritis may be able to reduce some of the stiffness, inflammation, and pain using surgical procedures, and medications may be offered, depending on the condition that is being treated. In most cases, some form of pain management, usually in the form of anti-inflammatory medication, will be offered, and in cases of infection or infestation, the proper antibacterial, antifungal, or insecticide will be administered to eliminate the invader. Immunosuppressant and steroid based drugs may also be recommended for dogs that are experiencing the stiffness and swelling due to an abnormal immune response.
Recovery of Stiffness and Inflammation in Dogs
There are many changes that you can make in your home environment to ensure that it is more comfortable for you pet if they are afflicted by a disorder that causes inflammation and stiffness. Some of the methods that can be employed can include:
Employing area rugs for traction on slippery floors
Ensuring food and water are within close reach
Maintaining a moderate temperature indoors
Providing a warm, padded bed
Reducing narrow spaces, particularly spaces between furniture
Regularly checking and trimming nails
Supplementing the dog's diet with glucosamine and omega-3's
Use non-stick stair treads on stairs to prevent falls
Using specialized ramps or stairs to avoid jumping
Utilizing skid-proof socks for your dog
Stiffness and Inflammation Questions and Advice from Veterinary Professionals
Ollie
Cavoodle
10 Years
0 found helpful
My 10 yr old Cavoodle, Ollie, has in the past few days, been limping a bit and it seems it's his front left leg, which will suddenly go rigid, like it's cramped up or something. It seems to be happening more often as the day goes on. He'll be walking fine then all of a sudden his leg goes out dead straight. He seems fine otherwise but sometimes will whimper slightly when it goes rigid. He had a big swimming day last weekend which may have upset his joints or muscles somehow. He loves the water and he never seems to want to leave the beach. I'm reluctant to go to the vet due to the high cost of x-rays, blood tests etc. Should I give it a few days before seeing the vet. As I said, he seems fine otherwise. Thanks in advance.
Add a comment to Ollie's experience
Was this experience helpful?
Lola
Aussie-poo
1 Year
0 found helpful
Hello everyone. My 1 year old aussiedoodle pup Lola suddenly has stiffness in her back legs when she gets up but it goes away after a few seconds. Her stiffness seems to be getting worse but still lasts a few seconds. I felt her back legs when it happens and the tendon just becomes stiff almost like a leg cramp. In the past 2 months she's had dental surgery for impacted teeth and then right after she had giardia but was quickly treated and is fine now. For the surgery and giardia she had to take antibiotics and pain killers. I brought her to the vet twice last week and her heart worm test came back normal. The vet said she was hydrated but couldn't find anything else. She spends 4-6 hours in a crate, 4-5 hours in day care where she's free to play around other dogs (she loves that, totally obsessed with dogs). This started happening almost a month ago. She eats either Orijen or acana and natural organic treats most of the time. Sorry for the long description but thought it would help asnswer any background questions. Thanks in advance for your help!
my dog is not moving any more ..its legs are stiff and the whole body .....does this mean its dieing?😭😭
This describes my dog to a t what was the diagnosis, thank you
Did you figure out what was wrong? I believe our dog is experiencing the same.
Add a comment to Lola's experience
Was this experience helpful?
Star
Border Collie/Beagle
10 Years
0 found helpful
I rescued an older dog from the shelter a little over a year ago. She is a medium small dog seemingly in great health, loves to lounge whenever I'm relaxing but is very active and spry at a moments notice. I was working and letting her play outside and she got herself nice and muddy. So I decided to give her a nice warm bath as it had been a few months anyways. I swear to god since we got done with the bath she hasn't been the same. She shows every sign of arthritis, I just wonder if the bath could have something to do with it.
Add a comment to Star's experience
Was this experience helpful?
Elliot
Shiba Inu
12 Weeks
0 found helpful
Has Symptoms
Stiff back legs when pooping
Stiff back legs when pooping and pe
On Friday I rescued a 12 week old Shiba Inu. When we took her home we noticed that whenever she went to poop her back legs would stiffen and give out. This would happen until she pooped and then last a few minutes & then she is back to normal playing, running jumping and doing all things s puppy should do. We brought her to the vet for a check up since she was adopted and wanted to just make sure all was good, we showed the vet a video as well of her going to the bathroom. They told us her heart & lungs were clear & she was healthy. They also took an X-ray of her spine and back two legs & back hips and said they seen nothing wrong with any of her bones, spine, hips & no soft tissue damage. They told us to go to a neurologist. Mind you my puppy also has a parasite giardia. The vet gave her antibiotics and a medicine to put in her food to get rid of the parasite. She is now constipated & hasn't pooped in 9 hours. When she tries her legs get stiff again and now she is wining and crying.
Our dog also went to a neurologist at the VCA and they couldn't find what was wrong! We did a CT scan and a spinal tap. Nothing! No tumors, infections or disease... but now we are talking to a GI and we are pretty sure it's a parasite from the giardia
Our 6 month old mini golden doodle has a very bad case of giardia. It's caused a lot of problems. Her front legs are stiff, she can barely walk, Head is down but back legs are great! She is on Panacure to kill the parasite but we think it's so bad that it caused neurological issues. Praying we can get rid of it so that she can go back to normal -
Did you figure what was wrong?
Add a comment to Elliot's experience
Was this experience helpful?
Nikki
Hairless rat terrier
5 Years
0 found helpful
Has Symptoms
Neck pain when lifting head
Medication Used
Clavamox antibiotic- oral
Nikki has been to the vet, had X-rays, blood tests, and no idea. They thought it was a pinched nerve but I don't see that causing fever and joint issues. We went to another vet that thought it was autoimmune because of the sunken in part above her eyes. She does not have any mouth pain and chews/eats fine. She just doesn't want to move to get to the food. On Prednisone, she improves dramatically in 24 hours and everything looks normal in 48. I don't think we have found the problem and really need ideas to talk to our vet about.
Add a comment to Nikki's experience
Was this experience helpful?
Pizza
Cockapoo.
5 Years
1 found helpful
Has Symptoms
Stiffness, loss of mobility,
My Cockapoo is 5yrs old. She was playful and full of life, I took her to the groomers and she left fine walk right out. Well that night she started limping a little and the next day she started walking like she was drunk stumbling and stumbling and her back legs started acting weird. I had her lay down on her bed in her crate to monitor her. The next day her hind legs are stiff and she is only using her front legs she doesn't cry when I touch her back or legs. She seems perfectly happy despite this.
Sounds like my dog, except its hid front legs. Wa state.
The same thing has happened to my 16 yrs old chihuahua. Vet couldn't figure it out nor could the neurologist is WA state.
Add a comment to Pizza's experience
Was this experience helpful?
Jake
Pomeranian/collie
8 Months
0 found helpful
I have an 8month old mix breed Medium size male dog. He has started limping after rest and cant get comfortable to take a nap. Its his left hind leg. He is suddenly needy and always needs to be close but can nip every now and again. He was never like this. Been to the vet but they said probally just a sprain but its not getting better
Add a comment to Jake's experience
Was this experience helpful?
Pepper
Chihuahua
1 Year
0 found helpful
My chihuahua is a little over a year old. Usually is very playful, full of energy. All of a sudden 2 nights ago, I woke up to hear screaming/crying. Her legs, arms and neck were very stiff. After a minute, her legs and arms loosened up but her neck remained stiff. She continued to shake for a few hours afterwards. I thought maybe it was a seizure, as she lost all bowel movement & urinated all over herself. She has slowly gotten better, but still isn't 100%. Her back legs are stiff, sometimes she refuses to put any weight on them but other times she walks fine. Her eyes are also all watery. I have an appointment tomorrow with the vet.
Add a comment to Pepper's experience
Was this experience helpful?
Lacey
Staffy Bull Pit
1 Year
0 found helpful
Sometimes after a long walk my 1 year old staffy Lacey gets really stiff backlegs and struggles to get out off her bed or climb up stairs. It's like she is a old dog. But the next day she is better again and dying to go for another walk. The walks I go on are not really long just about 1 hour and have another staffy and it's not problem for him. She's ok after the walk it's once she has lies down then tries to get back up. And it's jyst now and again this happens not after every walk
Have you figured out anything? My dog is 4 year old chocolate lab and by evening experiences this worse the longer the walk or more she plays. We have had her tested for Lymes disease and had her hips X-rayed but nothing is wrong. Just doesn't seem right love to find some answers.
Add a comment to Lacey's experience
Was this experience helpful?
John gotti
pitbull
2 Years
0 found helpful
My pitbull has been having seizure attack took him to the vet they gave him meds the next day he was stiff from the neck down is he always going to be like this or what can i do to help with this stiffness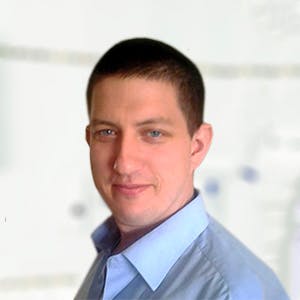 3320
Recommendations
It really depends on what is causing the stiffness, however it is important to give John Gotti some time after this event to fully recover; give the medication as prescribed but if there is no improvement you should return to your Veterinarian to determine whether this is related directly to the seizure or another cause (slipped disc etc…). Regards Dr Callum Turner DVM
Add a comment to John gotti's experience
Was this experience helpful?
Nemo
Chihuahua
7 Years
2 found helpful
My dog has stiff legs, won't move or walk, has to carried all the time. He doesn't cry when I touch his legs, but they are really stiff. It started on Friday night/Saturday morning when started to cry for me to take him out to do potty & he was also vomiting. I then noticed him not being able to walk straight, was walking backwards & his front legs where bending as if he was losing balance & falling on his face but his back legs where still strong. By Sunday morning he was completely different, not wagging his tail or moving his body from the neck down, he was not showing signs of pain although I gave him children's Motrin since I notice him the 1st time. I have been feeding him & he's doing well on eating & drinking. He's gone potty every time I take him outside, I just hold him up so can go. I've also been massaging his legs & giving "motion therapy" to help with blood flow & not have his muscles go completely stiff as well as a heating pad. He's been doing good when I do this & so far he's able now to bend one of his back legs. This happend to him before but not as severe as it has Now, not as many days. Now, what can b causing this to happen to him?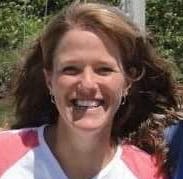 1611
Recommendations
Thank you for contacting us about Nemo. I can't examine him or diagnose anything, but it sounds like he may have some spinal concerns. If he has a disc that is bulging and putting pressure on his spinal cord, he might show those signs. He could also have an infection or a growth in his spinal canal, or a systemic disease that is causing those signs. It would be best to take him today to see his veterinarian and have him examined and started on treatment.
This is exactly what is happening to our chihuahua. Is it fatal
Add a comment to Nemo's experience
Was this experience helpful?
Tobby
Cocker Spaniel
6 Months
0 found helpful
woke up this morning and my dog is very quiet didint want to go for a walk just laying all the time . did not ate most of the day . now he is limping. what shall I do ?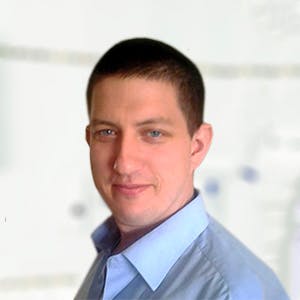 3320
Recommendations
Without examining Toby it is difficult to say what is causing the symptoms, however you should try to keep him rested and monitor for improvement; if there is no improvement you should pop into your Veterinarian for an examination to look for signs of trauma or anything else concerning. Regards Dr Callum Turner DVM
Add a comment to Tobby's experience
Was this experience helpful?
Diamond
Morkie
8 Years
0 found helpful
My dog Diamond is walking real stiff and not jumping on bed. I walked her shortly this morning and seemed ok. When I Came home this evening she was fine walking/jumping on bed and playing. She is eating/drinking and using bathroom fine. Later this evening she is walking stiff again in her back legs. She is not crying but does moan a little when I pick her up.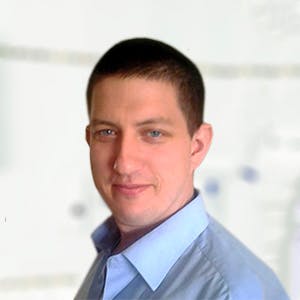 3320
Recommendations
Without examining Diamond and possibly taking an x-ray or two (if indicated) I cannot say what the specific cause is; hip disorders, patellar disorders, spinal issues, abdominal pain among other issues may cause similar symptoms. Try to give Diamond some strict rest for a few days and visit your Veterinarian if you don't see any improvement. Regards Dr Callum Turner DVM
Add a comment to Diamond's experience
Was this experience helpful?
Titan
Golden Retriever
11 Years
0 found helpful
Has Symptoms
Stiff, trouble walking, whimper
I took my 11 year old golden retriever to the groomer for a summer cut three days ago. While in the past he has come back a bit stiff and cannot walk for 24 hours, this time it is worse than usual. It seems his front left leg is not moving as well. He does have weak hind legs; otherwise he is in great shape and even that morning we played fetch. He cries when I try to pick him up and his left front leg just collapsed on him. He had some appetite yesterday but today is worse. Any ideas?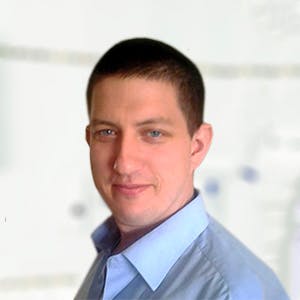 3320
Recommendations
When a dog is groomed there is a certain amount of restraint and handling which may result in some stiffness or soreness especially if Titan isn't calm during grooming (in no way am I suggesting the groomer mistreated Titan). However, if he is still sore after three days I would recommend that you visit your Veterinarian to be on the safe side. Regards Dr Callum Turner DVM
Add a comment to Titan's experience
Was this experience helpful?
Sophia
Cockapoo
14 Years
0 found helpful
My dog is 14 years old her name is Sophia, she is a pretty small cockapoo. A few days ago we noticed she was limping on her front right paw, now all of her legs are going stiff but she does not cry when I touch them or try to massage them. She's barely walking, doesn't want to play. And she is always laying down, she can't stand for too long. She also trembles a little bit when she tries to stand up. Even sometimes when laying down. She doesn't want to go up and down steps.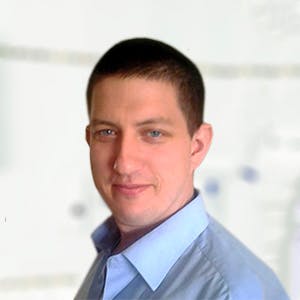 3320
Recommendations
Older dogs may present with various different musculoskeletal problems, without examining Sophia it is difficult to say what possible injury or other issue (arthritis etc…) she may have; you should visit your Veterinarian for an examination to check the leg and to get her some pain relief as required to make her more comfortable. Regards Dr Callum Turner DVM
Add a comment to Sophia's experience
Was this experience helpful?
Chica
Chihuahua
9 Years
0 found helpful
My dog suddenly became very lethargic, when I come home from work she normally runs to the door wagging her tail and jumping up and down. Today she stayed laying on the couch. I picked her up and got her off the couch and onto the ground and noticed her hind legs looked stiff and she was walking uncomfortably as if she needed a good stretch. I started rubbing her to get her warm and she yelped in pain and I touched her hind leg. It's the end of the day and she's still in pain. She's eaten and is staying hydrated and she'll walk on her own, though sluggish.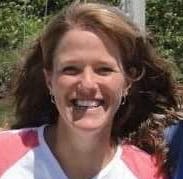 1611
Recommendations
It sounds like Chica may be in pain, whether it is arthritis, joint pain, or an injury. It would be a good idea to have her seen by a veterinarian as soon as you can, as they can examine her, determine what might be going on, and get any treatment for her that she may need.
Add a comment to Chica's experience
Was this experience helpful?
Breena
Boston Terrier
12 Years
0 found helpful
My blind dog has been distant for the last month. I thought maybe with her worsening sight she's lost at night. Then I found an infected tooth and she had a dental to have 4 bad teeth removed. Thought she might feel better but got worse to where it looked like her hips were weak. I made a vet appointment for the next day for her hips but that night she started falling over, standing and trembling and wobbling. Her back leg had a mind of its own the her front leg started the same thing. On the right side only. She was on Rimadyl from her dental (2 weeks ago) so that did not help. I took video and showed my vet. She doesn't correct her feet when we bend them. We took X-rays but didn't see anything. She doesn't cry but will tremble and pant if I pick her up to lay with me then she's restless and wants to get down then walks circles around the couch. My obsessive cuddler doesn't want to cuddle. She eats and drinks good. We started giving her steroids and muscle relaxers to rule out muscle pain for 3 days now. I can't tell if she's getting better or just getting better at living with it but she's not getting worse. They mentioned neurological and to get a CT scan.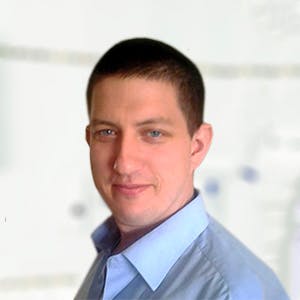 3320
Recommendations
As I was reading your question I was thinking at a minimum, a neurological examination with a Specialist would be the next steps given the symptoms and changes in behaviour (cuddly dog not cuddling). You may try a medical route with steroids and muscle relaxants as you are trying right now, but it would be best to wean Breena off the steroids before visiting any Specialist as they may skew the results of an examination. Regards Dr Callum Turner DVM
Add a comment to Breena's experience
Was this experience helpful?
Roxy
Staffordshire Bull Terrier
8 Years
0 found helpful
Took my dog 4 a walk less than a week ago over the past couple of days she is very stiff on her back legs drinking lots more water not eating & her eyes are very red & blood shot she os a Staffordshire bull terrier & unsure of her age as i rescued her from some one through a mutaual friend i habe an appointment booked at vets for tomorrow she isnt whining with pain or anything she is urinating alot more & has diohrrea is there anything i can do till she is seen by a vet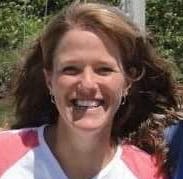 1611
Recommendations
I can't think of anything that you need to do until your appointment with Roxy. She does sound like she needs to be seen, and evaluated to try and find out with is going on with her. For tonight, just keeping her quiet and making sure that she has enough water would be a good idea. I hope that all goes well for her.
Add a comment to Roxy's experience
Was this experience helpful?
Bambi
Miniature Pinscher
9 Years
0 found helpful
My dog suddenly collapsed a few days ago. He now has muscle stiffness on just the right side of his body. He shivers all the time but doesn't seem to be in any pain. He's unable to stand up on his own.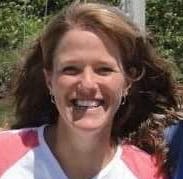 1611
Recommendations
Bambi should be seen by a veterinarian immediately if he is having the signs that you are describing. Without examining him, I cannot determine what might be going on with him, but a veterinarian will be able to look at him, determine what might be happening, and get any treatment for him that he needs.
Add a comment to Bambi's experience
Was this experience helpful?
Mister
Chihuahua.
9 Years
0 found helpful
Has Symptoms
Moans when you pick him up
My dogs mid section is very hard and rigid. He had 2 X-rays and they found a couple of kidney stones and bacteria. He was given antibiotics and pain meds but 3 days later he is still very stiff. He paces and pants and doesn't want to be in the same room with us or jump on the couch. All labs normal, but he is clearly in pain and very stiff.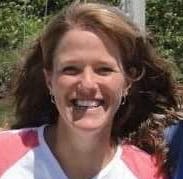 1611
Recommendations
If Mister has been diagnosed with kidney stones, those can be quite painful, and he may need supplemental pain medications. I don't know what medications he is on, but it would be a good idea to contact his veterinarian and let them know that he is not comfortable.
Add a comment to Mister's experience
Was this experience helpful?
Teira
Labrador Retriever
5 Years
0 found helpful
My dog is usually very bouncy, runs everywhere up and down off the sofa and bed, running up the stairs and also bounces on her hind legs. The past few days she hasn't done any of these. She is taking the stairs slow and taking to lying on the floor which is not like her. She hasn't shown any signs of pain other than one small Yelp when trying to get onto the sofa. I have rubbed all her legs, feet and hips and no sign of discomfort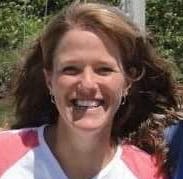 1611
Recommendations
Thank you for your email. Dogs can sometimes injure their necks, or backs, or have pinched nerves that cause them pain. The things that Teira is doing make this seem like she might have injured herself in this way, somehow. Since is has been going on for a few days, it would be best to have her seen by a veterinarian, as they will be able to assess her neurologic function, determine where she is hurting, and get her medications so that she feels better. I hope that everything goes well for her.
Add a comment to Teira's experience
Was this experience helpful?
Max
Snorkie
4 Years
0 found helpful
Within the last couple weeks I've noticed twice that my dog has had small episodes of stiffness where he can barely walk and his front and back legs clench up. These periods only last for a couple seconds or if I touch him he relaxes. I have also noticed a small rash one on his side and one near the top of his rear. Could his sudden stiffness be because of his rash? Or what do you think the stiffness can be caused from?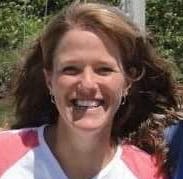 1611
Recommendations
Thank you for your email. WIthout examining Max, I'm not sure what might be causing the stiffness, but I doubt that it is related to the rash. It would be best to have him examined by your veterinarian, as they will be able to look at him, determine what might be going on, and get him any treatments that he might need. it would probably be helpful to have a video of the episodes, as he may not show the behavior during the appointment.
Add a comment to Max's experience
Was this experience helpful?
Trip
Chihuahua
4 Years
0 found helpful
My dog is running fever, crying when moves, shakes and stiff when you touch him. He doesnt want to walk or go out to potty. Has to be carried and/or lifted now. Its been going on for about a week. What could be causing this?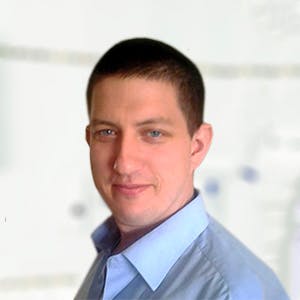 3320
Recommendations
There are a few causes of joint pain and fever in dogs which include tick borne diseases (would need a prescription from your Veterinarian), Valley Fever (disseminated form - especially if you live in Arizona, Nevada, New Mexico, Texas, California or Utah), other infectious diseases, immune mediated polyarthritis among other causes; it would be best to have Trip examined by your Veterinarian as each condition has a different treatment and therefore requires an accurate diagnosis. Regards Dr Callum Turner DVM
Add a comment to Trip's experience
Was this experience helpful?