What is Mushroom Poisoning?
The most common form of documented mushroom poisoning in dogs is toxicity resulting from the Amanita species. It is believed that canines are attracted to members of this species because of their fishy odor. In particular, the amanita phalloides (otherwise known as death cap) are most toxic. It may be hard to confirm if your pet has ingested mushrooms unless you see your dog eat them, or he vomits mushrooms. At the earliest suspicion of ingestion, immediately go to the veterinarian clinic or emergency room. If possible, bring a sample of the mushroom in a paper (not plastic) bag as mushroom identification is helpful to diagnosis.
The ingestion of mushrooms can be highly toxic and a potentially life threatening occurrence for your pet. The accumulation of toxins in your dog's system can lead to kidney and liver failure, and quite possibly, coma and death. If you suspect your dog has eaten mushrooms, do not wait for symptoms to appear. Take your pet to the veterinarian immediately for early identification of the mushroom type. Identification, and prompt emergency measures to reduce the toxicity levels in your dog's system are crucial steps towards recovery.
Book First Walk Free!
Symptoms of Mushroom Poisoning in Dogs
The symptoms of mushroom poisoning in dogs vary depending upon the type of mushroom ingested. As mentioned previously, if you suspect that your dog has eaten a mushroom, do not wait for the symptoms to appear. Usual symptoms are as follows:
Lethargy
Diarrhea
Seizures
Vomiting and abdominal pain
Weakness and loss of motor control
Jaundice
Coma and death
Types
The type and severity of mushroom poisoning in dogs will vary depending on the species consumed. Based on the toxins contained and the onset of symptoms, toxicity can range from gastrointestinal upset to the more severe complication of the destruction of liver and kidney cells. The amanita phalloides produce the most grave symptoms and the highest likelihood of mortality.
A dog who has ingested a mushroom of the amanita species can experience dehydration and increased heart rate unbeknownst to the owner, appear fine for a day or two but within 3 to 4 days become ill with severe liver dysfunction and swelling of the brain, among other complications that may lead to death within a week if aggressive treatment is not implemented.
Causes of Mushroom Poisoning in Dogs
There are several thousand species of mushroom in North America, with less than 100 being of the toxic type. Mushroom intoxications are a challenging area of study as not all toxicity cases are submitted on record and limited toxicology testing is available. Nonetheless, it is imperative to have your dog seen by a veterinarian in order to obtain a diagnosis and treatment. The ingestion of mushrooms causes toxins to be spread throughout your dog's system, resulting in acute effects such as liver failure leading to coma and death without aggressive veterinary intervention.
Diagnosis of Mushroom Poisoning in Dogs
Diagnosing the need for the reduction of toxins which have been absorbed in your pet's system must be done quickly in order to increase your dog's chances of survival. Historically, records show that mortality from the ingestion of the Amanita species is 50% to 90%, thus indicating the need for early aggressive decontamination therapy before symptoms have progressed.
If you are able to bring a sample of the mushroom to the veterinarian, diagnosis will be much easier. If this is not possible, be prepared to relay the recent health history of your pet. You will be asked to describe the symptoms, and give a time of onset of ill behavior to the best of your knowledge. Your veterinarian may need to obtain a blood sample and urinalysis to determine the toxicity levels present.
Treatment of Mushroom Poisoning in Dogs
Treatment will depend on the type of mushroom ingested. The most common and most severe type of mushroom poisoning in dogs results from the consumption of the amanita phalloides, leading to acute intoxication.
Treatment will often begin with inducing vomiting in your pet to remove toxins from your pet's stomach as quickly as possible. Fluid therapy is also included in the treatment, which is done specifically to encourage urination and reduce toxicity in the liver and kidneys. Activated charcoal has been given to by mouth to dogs as a way to neutralize the stomach acids and bind the toxins.
Glucose and gastrointestinal protectants are also administered, along with antibiotics. Blood transfusion may be necessary in severe cases.
Recovery of Mushroom Poisoning in Dogs
Your dog will spend a few days minimum in the hospital if they have ingested mushrooms of the amanita species because of the need to rehydrate with fluids that will restore the proper amounts of glucose and potassium to the blood. The liver will need to be monitored to verify proper function after reparative therapy. A positive prognosis is possible, particularly if the toxins were eliminated quickly before extensive damage was done. Treatment for mushroom poisoning in dogs is extensive and the therapy must be done over a period of hours and/or days depending on the amount consumed and the species ingested.
Mushroom Poisoning Questions and Advice from Veterinary Professionals
Ozzy
Pomeranian
12 Years
1 found helpful
We think our 12 year old dog Ozzy ingested mushrooms either Friday sometime or very early Saturday morning. Saturday about an hour or two after breakfast he vomited and had a yellowish/brownish diarrhea. He did not have much of an appetite Saturday or Sunday. Diarrhea again middle of the night Saturday, and again Sunday morning. Fine the rest of the day Sunday and then we found what looked to be mushrooms in his diarrhea Sunday night. It is now Thursday and he has had diarrhea 2 -3 times per day since. He still urinates normally. Behavior, demeanor seem ok (maybe a little fatigued? but he's always been kind of a lazy guy anyway) and his appetite seems normal as well. No vomiting following a meal since Sunday, only seems to vomit during or immediately following diarrhea. Last this happened was night before last. Does not appear to be in any more discomfort (not like he was 4-5 days ago) but still no solid stools. Is there anything we can do for him at home? We thought about Pedialyte with an oral syringe to assist with electrolyte balance and hydration but are otherwise stuck on how to help him? It's been 6-7 days since possible ingestion and only symptoms now is the infrequent diarrhea.
Add a comment to Ozzy's experience
Was this experience helpful?
Chloe
Chihuahua
4 Years
0 found helpful
Has Symptoms
Shaking, not eating or drinking,
My female Chihuahua may have ingested a mushroom Saturday evening. I noticed her acting strange on Sunday afternoon..not wanting to walk, back legs seem affected. Her tail is hanging down, which is odd. She isn't eating or drinking, shaking and not doing anything but laying around. She did eat a little something on Sunday evening. I was able to feed her water out of my hand today and she ate a little chicken. I have boiled her some rice too. I dont know what to do, can't afford to take her to the vet. Pls help with any advice for home treatment. Not really sure what she ingested but online research gave me suspicions of mushroom ingestion.
Our chihuahua ate poison mushrooms on friday. We had to take her to the vet. She was severely dehydrated and very weak.if your dog didnt eat many mushrooms she will need to be put on antibiotics.
Add a comment to Chloe's experience
Was this experience helpful?
Ellie
Chocolate English lab
22 Months
0 found helpful
My chocolate lab Ellie ate a few mushrooms in our backyard on a Friday evening after work. Induced vomiting and she threw everything back up. Was not worried. She acted fine the next day. Sunday she found more mushrooms and ate them. Tried to induce vomiting again and it did not work. Instructed to take her to the ER per poison control. They took ellie back and gave her a strong medication and she threw up the mushroom. Because they were unsure if the mushrooms were toxic they highly recommended she stay overnight and they pumped her with fluids and gave her activated charcoal to absorb any toxins. She did really great and showed no signs of toxicity. She stayed at our primary care vet all day Monday and they monitored her. She is doing well. Thursday we are going back to the vet for another blood sample to test liver enzymes.
Add a comment to Ellie's experience
Was this experience helpful?
Saint
Jack Russell Terrier
10 Weeks
0 found helpful
Has Symptoms
Diarrhea and possible vomiting
My puppy is around 10 weeks old and I caught my puppy eating something white it looked to be a mushroom. I left for a couple errands and returned home to find poop everywhere around and in his kennel I suspect he couldn't stand in one place while doing his business. I have yet to see any vomit but i believe there was some of that as well. It is 1am in the morning and I'm not sure what to do.
Add a comment to Saint's experience
Was this experience helpful?
Porter
Beagle Lab Mix
6 Years
1 found helpful
My dog is currently being hospitalized with fluid treatment, steroids and antibiotic. I noticed him looking jaundice on Saturday 8/18 and immediately took him to the ER. They did blood tests and told me his cells are attacking one another and started a first round of fluids and gave me the medications and sent us home and told us to follow up with our normal vet Monday morning 8/20. That morning I took him straight in for more testing. They never sent the testing until today 8/21 leaving us no answers until 8/22. I've been calling trying to push them to move faster as he was still jaundice and lethargic. He had a decent appetite until this afternoon and would drink with some coaxing. As I have racked my brain as to what may have caused this my husband said this evening he had noticed some mushrooms in the yard and we are wondering what the possibility is that our dog ingested one prior to my husband mowing. If this is what has happened what are the odds our little guy can pull through this? I'm calling them first thing in the morning with this possible discovery in hopes that it's not too late.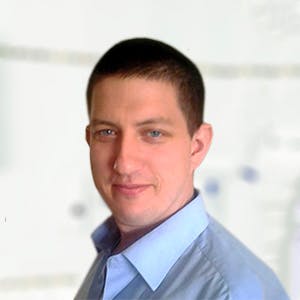 3320
Recommendations
Jaundice and general liver failure may be caused by mushroom poisoning, but it depends on the type of mushrooms; there are many causes of jaundice as jaundice is just a symptom and not a disease itself. Speak with your Veterinarian to see how Porter is doing and notify them of the mushroom possibility. Regards Dr Callum Turner DVM
Add a comment to Porter's experience
Was this experience helpful?
jake
Golden Retriever
11 Years
1 found helpful
My golden ate 2 mushrooms growing in mulch about 20 hours ago. Induced vomiting...brought her to ER. They said just watch her. I'm still worried. It seems there is really no difinitive way of knowing if the mushroom was toxic. How long before he shows symptoms of toxicity? He ate fine and pooped fine. A little mushier than usual but it may be because it was a stressful day and night after it happened.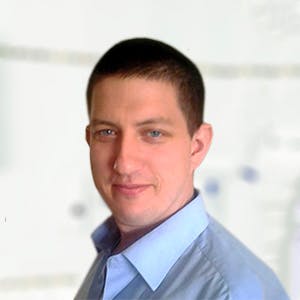 3320
Recommendations
Thankfully the majority of mushrooms are safe to eat, however there is no guarantee that Jake ate a non-toxic mushroom; the onset of any symptoms would depend on the type of mushroom that was consumed from no symptoms at all for non-toxic species to less than an hour for some others, however some types of mushrooms like the deadly webcap (Cortinarius rubellus) may take weeks for symptoms to present. I would keep a close eye on Jake and follow up with your Veterinarian if you have any concerns. Regards Dr Callum Turner DVM
Add a comment to jake's experience
Was this experience helpful?
Sparky
Labrador Retriever
7 Years
0 found helpful
What are some of the most common culprits for mushroom poisoning in dogs? I've heard that it's nearly impossible to identify species without knowing beforehand (this site lists some: https://petcitadel.com/can-dogs-eat-mushrooms), and I also know that Amanita is a type to watch out for. Unfortunately, my dog ate mushrooms outside right under my nose, but he has only shown mild symptoms so far.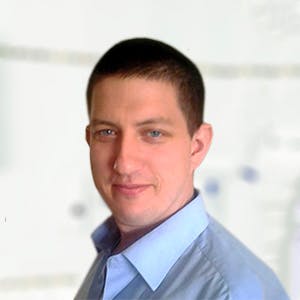 3320
Recommendations
There are many different types of mushrooms which may cause mild symptoms but there are some which may be toxic; the types of mushrooms you may have near your home will depend on your climate, the type of landscape (forest etc…) among other factors. I could name different species of mushrooms but it wouldn't help narrow in on a specific type; you should take Sparky to a Veterinarian to be on the safe side. Regards Dr Callum Turner DVM
Add a comment to Sparky's experience
Was this experience helpful?
Lainie
Beagle
2 Years
0 found helpful
My dog ate mushrooms in our back yard two nights ago. She threw up after eating them. We found mushrooms in that vomit. She threw up once more that night and then was fine the next day. Yesterday however she threw up while we were at work, and I came home today to another pile. She is showing no other symptoms, but sinceshe never throws up, I want to check to make sure she it okay.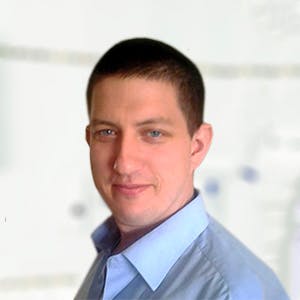 3320
Recommendations
There are many different types of mushrooms with some being 'safe to eat' and others being lethal even to humans; without knowing which type of mushrooms which were consumed I cannot say if she will recover or not. It is important to photograph and collect some mushrooms to show to your Veterinarian so that they may try to identify them. Regards Dr Callum Turner DVM
How is Lainie? My dog ate (or shredded) a mushroom 12 hours ago my vet didn't want me to bring her in, I induced vomiting within the hour and didn't see any pieces she looks fine so far but I guess we won't know for several days?
Add a comment to Lainie's experience
Was this experience helpful?
Levi
Boxer
11 Years
0 found helpful
Can we treat Levi at home? He started with eye drainage. Yesterday, Levi started Seizing. We do have small mushrooms in grass on property. Eye drainage started 5 weeks ago. He is about 80 pounds.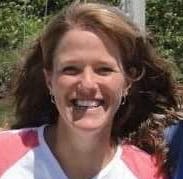 1611
Recommendations
Without examining Levi, I can't determine if you can treat him at home or not. He may have allergies, or an infection, and should be evaluated by a veterinarian since it has been going on for 5 weeks to see if there is a medication that he needs to help with this problem. I hope that all goes well for him.
Add a comment to Levi's experience
Was this experience helpful?
spanky
peekingese
1.5
0 found helpful
i think that my dog ate mushrooms will egg whites absorb the poison with hydration we have mushrooms around our house we were outside last night i thing he ate them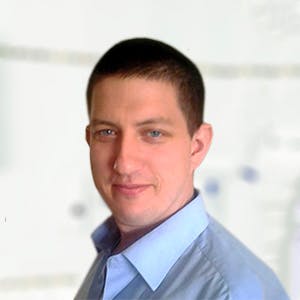 3320
Recommendations
If you suspect that Spanky has eaten poisonous mushrooms you should have induced vomiting and gone to see your Veterinarian for supportive care. The use of egg whites are documented in being used in poisoning cases but I am not aware of the effectiveness in different poisoning cases, but the administration of hydrogen peroxide 3% followed by activated charcoal is the best course of treatment. Only a small number of mushroom species are poisonous, others may just cause stomach upset. If in any doubt, please visit your Veterinarian. Regards Dr Callum Turner DVM
I just wanted to know if spank is ok?
Add a comment to spanky's experience
Was this experience helpful?