What are Watery Eyes?
Complications of an ocular nature can vary greatly in a cause. Excessive tearing can result from abnormalities with the eyelids, infection, or diseases of the eye. Resolution of epiphora can range from simple to complex. While epiphora is not breed specific, certain breeds are more predisposed to some ocular conditions. For example, dogs with the anatomical "flattened or squished" face can have problems related to tear duct drainage.
Epiphora is the medical term for an excessive watery, ocular discharge. Often secondary to a variety of conditions, watery eyes become a problem when accompanied by other symptoms that indicate irritation. Eye conditions can be painful for your pet and should be investigated by a veterinarian without delay.
Book First Walk Free!
Symptoms of Watery Eyes in Dogs
Veterinarian treatment is essential when dealing with eye conditions. Disorders of the eye can be extremely uncomfortable for your dog. If you notice or come across any of the symptoms below, contact the veterinary caregiver for an appointment.
Puffiness around the eye
Redness of the eye
Squinting, which can mean pain
Discharge
Reddish brown staining of the fur
Dampness or wetness under the eye
Sneezing
Eye or skin infection
Holding eye shut
Odor
Rubbing of eyes with the paw, or against other objects
Types
There are several types of ocular conditions that can cause watery eyes, some of which are listed below.
Distichiasis

An entire row of eyelashes can be affected
The eyelashes may grow in an abnormal direction or in an abnormal location on the eyelid
Genetics play a factor
Many breeds can be affected: Chesapeake Retriever. Golden Retriever, Shetland Sheepdog, Pekingese, Pug, Boxer, Bulldog, Boston Terrier, Dachshund, Cavalier King Charles Spaniel, American Cocker Spaniel, Shih Tzu, Lhasa Apso

Entropion

With this condition, the eyelid rolls inward
The hair on the surface of the eyelid rubs against the cornea
Some of the many breeds that may be affected by this congenital disorder are Akita, Shar Pei, Great Pyrenees, American Staffordshire Terrier, Pekingese, Newfoundland, Saint Bernard, Bulldog, Pomeranian, Mastiff, Bernese Mountain Dog, Great Dane, Labrador Retriever, Japanese Chin, Shih Tzu, Yorkshire Terrier, Dalmatian, Rottweiler, Siberian Husky, Weimaraner, Poodle, Basset Hound and Irish Setter

Conjunctivitis

This is an inflammation of the lining tissue that covers the eye
Often both eyes will be involved
May be secondary to another disease
Breed associated conditions may predispose German Shepherds and Collies

Dacryocystitis

An inflammation of the tear duct which can be genetic (such as abnormal development) or acquired (tumor or bacteria)
Brachycephalic breeds are susceptible due to the shallow eye socket and the tight eyelid
Examples of this breed, which have a flat and wide skull, are the Pug, Pekingese, Bulldog and Boston Terrier

Corneal Ulcer

This is the erosion through the epithelium (outer layer of eye) into the stroma (main support tissue for the cornea)
The most common cause is trauma
Can be secondary to other diseases like Epithelial Dystrophy, which can be inherited by Boxers
Causes of Watery Eyes in Dogs
There can be many causes for watery eyes which lead to various degrees of seriousness. Several of the causes are listed here.
Breeds with excessive hair on the face can have the hair growing into the eye
Eyelashes growing at an abnormal angle
Allergy to pollen
Dust, smog
Trauma, punctures, scratches
Tumor
Sprays or perfumes
Bacteria
Virus
Fungi
Chronic infection
Glaucoma
Facial anatomy that causes inadequate tear drainage
Blocked tear duct
Congenital issues like folds on the skin that become infected from constant wetness
Diagnosis of Watery Eyes in Dogs
Because watery eyes can be the indication of a serious problem, do not delay in taking your dog to the veterinarian for an eye examination. The veterinary caregiver will want to know how long the eyes have been watering, and whether there has been the presence of an illness of late.
If your dog is showing signs of pain, a topical anesthetic may be applied directly to the eye before the examination begins, in order to make the surface numb. A fluorescein stain may be administered in the eye. This is a painless procedure to verify if there are scratches, to check for foreign objects, or to assess tear drainage. Once the stain has been applied and your dog's head is tilted slightly downward, the veterinary caregiver will assess the drainage capabilities of the nose. Normal function will allow the stain to become evident in the nose within minutes.
The veterinarian will also examine your pet's eyes to evaluate tear production, corneal damage, and nasolacrimal duct function. Radiographs may be included to look for possible obstructions.
Depending on the cause for the epiphora, the veterinarian may suggest further investigation with an ophthalmologist.
Treatment of Watery Eyes in Dogs
The treatment of watery eyes in dogs will vary depending on the cause.
Distichiasis and entropion

In the case of distichiasis and entropion, surgery is the most viable option.
Because the eyelashes and the hair on the eyelid can rub against the eyeball, ulcers can result.
If the ulcers are left untreated, vision loss can occur

Conjunctivitis

If not taken care of, conjunctivitis can lead to impaired vision
Treatment involves flushing the eye, and a course of antibiotic therapy
Eye drops and eye ointments are also given

Dacryocystitis

Treatment will mean flushing out the eye with sterile water or saline solution
Antibiotics will be prescribed
If the damage is too severe, surgery might be needed to create a new drainage pathway
The new drainage route will empty tears into the nasal cavity, mouth or sinus

Corneal Ulcer

It is important to care for an ulcer without delay because the eye can be damaged beyond repair
Antibiotic eyedrops and ointments are required
There's a decent likelihood that your dog may be required to wear an Elizabethan collar so as to not rub the eye
Recovery of Watery Eyes in Dogs
Return visits to the clinic will be necessary in the case of epiphora. Complete resolution of the secondary problem is critical. Recurrent intermittent episodes of conditions related to watery eyes are not uncommon; therefore, even if you feel that your dog is back to normal, the veterinarian will need to confirm that the therapy has been thorough and sufficient. It should be noted that multiple flushings may be needed in many cases.
You may need to administer eye drops or ointment at home for a period of time. The veterinarian will be able to coach you on the best method of giving the eye drops.
For the breeds who have hair that may interfere with preventing a recurrence, diligent grooming by a professional is needed.
Watery Eyes Questions and Advice from Veterinary Professionals
Teddy
Shih-Tzu
1 Year
0 found helpful
My dog was playing with a puppy for a couple days. It was normal play, but now my dog has watery eyes. He will sometimes paw at his eyes. Should I just keep an eye on it? Or should I take him in? He doesn't seem to be in pain, but the watery eyes are worse tonight.
Add a comment to Teddy's experience
Was this experience helpful?
Cami
Alaskan Husky
10 Years
0 found helpful
I am noticing a small but noticeable brownish/dark red drainage on her fur coming from the corner of her eyes. 1 more then the other. It doesn't seem to bother her and she's not scratching or even touching her eyes. Could this be a sign of aging? We do live in NC and allergies are always a possibility though she's never had them before. (1 of my other dogs now has allergies this yr at the age of 9 for the first time)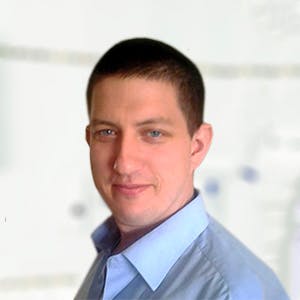 3320
Recommendations
There are various causes for a runny eye in dogs and a pigment in the tears may lead to staining; however the causes for the tearing may include infections, allergies, small foreign objects, ingrowing eyelashes among other causes. You should have your Veterinarian examining the eye to ensure that there isn't anything like an ingrowing eyelash causing these issues. Regards Dr Callum Turner DVM
Add a comment to Cami's experience
Was this experience helpful?
Max
Mixed
1 Year
0 found helpful
Has Symptoms
watery eyes.clear eye sleep
Recently my dog's eyes have started being runny watery with sleep it's clear your eyes aren't red and there's no odor could it just be allergies or another issue there's no other problems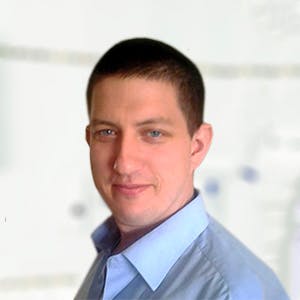 3320
Recommendations
Watery eyes may be due to allergies, small foreign objects (including stray hairs), other sources of irritation or the start of an infection. I would flush the eyes out with sterile saline twice per day to see if there is any improvement; if the eyes continue to water I would suggest popping into your Veterinarian for a general check to make sure there isn't something more serious. Regards Dr Callum Turner DVM
Add a comment to Max's experience
Was this experience helpful?
Loki
Cavalier King Charles Spaniel
1 Year
1 found helpful
my king Charles cavalier is a little over a year and always has tear streaks. no redness or swelling just a little more than usual it doesn't really have a color either. is this just allergies? should I be concerned?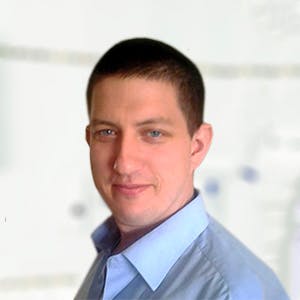 3320
Recommendations
Cavalier King Charles Spaniels are prone to runny eyes; it can be due to conformation of the eye, hair in the eye, allergies or blocked nasolacrimal duct. It isn't anything medically serious so bring it up with your Veterinarian at your next visit. Regards Dr Callum Turner DVM
Add a comment to Loki's experience
Was this experience helpful?
Mia
Shar Pei
7 Months
1 found helpful
My Shar pei, 8 months old has been squinting, mostly at the end of the day. Blinking a lot as well. She had one eye tacked at 2 months old, but both her eyes are being affected. She is white in color and has the brown staining coming from both her eyes as well, which I cannot remove from her fur.I feel so bad fir her. I havnt taken her in yet but I'm reading surgery is probably what will be needed. Something I probably can't afford. But I will do anything for her. Any advice.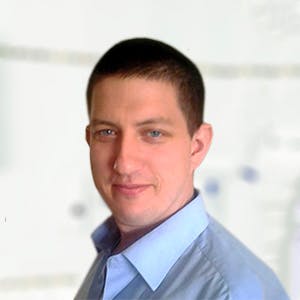 3320
Recommendations
There are many causes for excessive tears which may include allergies, trichiasis, small foreign objects in the eyes, infections among other issues; you should make sure that the eyes are clear of any foreign material and visit your Veterinarian to explore your options. Regards Dr Callum Turner DVM
Add a comment to Mia's experience
Was this experience helpful?
Cooper
Maltipoo
10 Months
1 found helpful
Our Maltipoo puppy is now 10 months old and has watery eye discharge since the day we brought him home. The discharge is clear and his eyes do not appear gooey but the hair medially and inferior to his eyes now has an odor that is not pleasant. There is pink staining where the wetness of both eyes occurs. What should we do?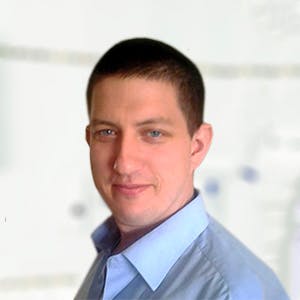 3320
Recommendations
Light pink tear staining is usually caused by porphyrin which is an iron containing compound which is sometimes excreted in tears; it would be best to visit your Veterinarian to check over Cooper's eyes and to check if the nasolacrimal duct is clear (blockage can lead to excessive staining). Infections, foreign bodies, blocked nasolacrimal duct among other causes can make the problem worse which is why a visit to your Veterinarian would be the best course of action. Regards Dr Callum Turner DVM
Add a comment to Cooper's experience
Was this experience helpful?
Mia
Siberian Husky
20 Months
1 found helpful
I'm fostering a Siberian Husky who had no eye issues when she came to me, but after 45 days, one of her eyes started running all of a sudden. Nothing had happened to her eye, the discharge was clear, and she was not rubbing on it. I took her to the vet after a month who confirmed there's no infection, no scratches, etc, etc, and did examination, stain, and everything else regularly done at this type of appointment. Vet could find nothing wrong and concluded it was a reaction to all the rain we were having in CA at the time. A lot of Doig's were coming in with all sorts of i retesting symptoms apparently. Many months later the tearing is still going on and has left a long streak of discoloration on her white fur on her face, it almost looks like an injury. The vet had given me a tube of antibiotic cream that I tried just to rule out infection incase the vet was wrong, and I have also tried changing her food in case it's a food allergy, but nothing has helped. I gave her 2 Benadryls per day for 3 days and saw absolutely no change in the amount of liquid flowing over. Some more info: She grew up in the hot dry Central Valley in CA where she most likely spent most of her puppyhood inside an air conditioned house, and came to me at 1.5 yrs on the coast, so big change in climate. She squints in the sun more than other Huskies. Her face fur is white (she is a red Husky), and she has light blue eyes. She sneezes almost daily maybe 1-3 times at the most. My question is, should I be trying more Benadryl for a longer time in case it's an allergy after all, and I need to give it more time, or should I just make an appointment with an eye specialist vet? Are there allergy specialists among vets? Should I buy Doggles for her? Is there anything else besides Benadryl to try, like Loratadine or Zyrtec/Allegra? Thank you in advance for your help!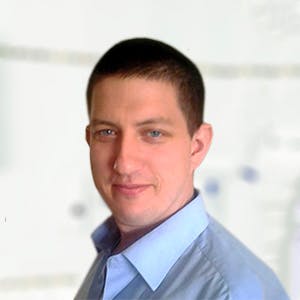 3320
Recommendations
If one eye is affected, I would be suspicious of a blocked nasolacrimal duct as the duct drains excess tears from the eyes; there is a duct on both sides of the eye which are independent of each other, a blockage or a swelling may close this duct leading to tearing of the eye and drainage problems. I do not believe giving more Benadryl will help as the problem is unilateral and you've seen no real improvement with the current dosage. I would recommend visiting an Ophthalmologist first as they will make a comprehensive workup of the eye and will rule out many different causes; if this is unsuccessful, visiting an Allergist may help, many times allergies may be coupled with Dermatology or Immunology but the Ophthalmologist may give you a recommendation for someone in your area. Regards Dr Callum Turner DVM
Thank you, very much, Dr. Callum, your suggestion makes a lot of sense! It's hard for me to know what a regular vet actually checks during an eye exam but I'm going to assume just the obvious issues, not a blocked nasolacrimal duct. It's definitely something I'd like to get ruled out so making an appointment at the specialist's today. Thanks again!!
Add a comment to Mia's experience
Was this experience helpful?
Planning on naming her Bailey
Labradoodle
8 Weeks
0 found helpful
Has Symptoms
Reddish brown sticky drainage from eyes,
I am considering purchasing a white with random black spots pardi Labradoodle. I currently have a 2 year old apricot Labradoodle that has never shown any symptoms of eye problems and something my trainer mentioned about the pardi pup has me concerned: The pardi pup has white hair around both her eyes and the hair appears to be stained w/very light red streaks. My trainer warned me that this might be a sign of allergy issues in the future. A number of the other pups from the same litter have similar light reddish streaks. Is this something I should be concerned about? (The breeder is very reputable and well known in the Australian Labradoodle community. I haven't yet spoken with her about the concerns raised by my trainer - I wanted to do a bit of research on my own first.)
Additonally, off the subject of eyes, my trainer also mentioned that sometimes pardi doodles can experience random health issues. She said this is because they are often bred for the look and the combination of the parent's genes can create health problems. (As an FYI, this pup is the only pardi pup in the litter. A couple others are multi-colored, but the color variation is - for example - is white socks on a cream pup, a white blaze on another's forehead. Should I be concerned?
Note: Both parents have excellent health - no problems with hips, knees, eyes or otherwise.
Thank you in advance for your input!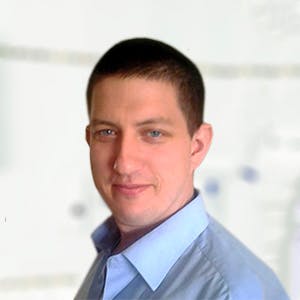 3320
Recommendations
Too many dogs are bred for appearance and not for health; when you have people trying to achieve certain traits in dogs, a lot of inbreeding occurs (in order to get the desired results) which leads to recessive genes becoming more prominent which can cause health problems. Whilst the parents may be healthy, they may be carriers of recessive genes which wouldn't show until a double recessive gene pair is born (I'm writing very simply here); sometimes double recessive genes produce an appearance which is desirable (like my two blue eyes) and other times they may produce health problems. Some pups are born healthy only to develop problems as they grow, without genetic testing you cannot detect these problems early. Please see the links below. Regards Dr Callum Turner DVM
www.embracepetinsurance.com/dog-breeds/labradoodle
www.dailymail.co.uk/news/article-2564373/The-hidden-suffering-dogs-bred-cute-Adorable-looks-Cuddly-names-like-Labradoodle-But-trend-cross-breed-dogs-raises-disturbing-questions.html
www.dailymail.co.uk/femail/article-2554214/Ive-created-lot-problems-Why-Labradoodle-creator-blames-puppy-mills-breeding-Frankenstein-versions-designer-dog.html
Add a comment to Planning on naming her Bailey's experience
Was this experience helpful?
Finley
English Bulldog
15 mos.
0 found helpful
Has Symptoms
Wet Face from constant tearing
Medication Used
eye ointment steroid (use only occasionally)
My English Bulldog developed very watery eyes when about 6 mos old (15mos.now). Vet checks show no entropion,ectropion or dystachia (sp)..eyes are not red or gooey. He does pop a cherry eye in one eye(sometimes a few times a day!) but it goes right back in. Vet just tells me there is no corneal damage but he is so wiggly when she examines him. She gave me some steroid ointment to put in his eyes that does nothing. He now has lots of tear staining, constantly wet face, no yeast though and no bad smells.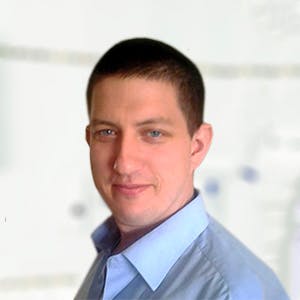 3320
Recommendations
The problem could be caused by either an increased production of tears or a lack of adequate drainage of tears through the nasolacrimal duct. Causes of an increase in tear production include allergies, conjunctivitis, trauma, corneal ulcers, eyelid disorders etc… Ruling out the different causes is important; however if the nasolacrimal duct is clear and there are no signs of anomalies, it may be worth trying Benadryl at a dose of 1mg/lb twice per day in case allergies are the cause. Regards Dr Callum Turner DVM
Add a comment to Finley's experience
Was this experience helpful?
Simon
Jack Russell Terrier
1 Year
0 found helpful
Hi, my dog Simon has severe allergies. It's mostly his skin, where he tends to scratch until he bleeds. The vet has recommended medicated baths, change in food, daily Benadryl and also an eye ointment for his eyes. His eyes were constantly itchy and he would scratch until the corner of eyes would bleed as well. The treatments mentioned above have somewhat helped him but we've had to put in a cone for awhile for his wounds to heal. Recently his right eye started becoming more watery, it looks a bit swollen around his eye and a bit crusty from the tears. Not sure if it's from his allergies or something else. Not really sure what else to do since the vet said his allergies will never go away.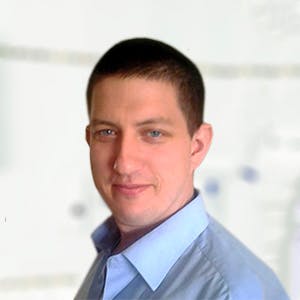 3320
Recommendations
Unfortunately allergies are usually there to stay; his right eye may be affected by allergies or some other type of irritation (chemical, small foreign body, corneal scratch etc…). Keep an eye on it and rinse the eye out regularly with lukewarm water and see if there is any improvement, if not revisit your Veterinarian. Regards Dr Callum Turner DVM
Add a comment to Simon 's experience
Was this experience helpful?
Kilo
American Pit Bull Terrier
4 Years
0 found helpful
My Pitbull has eye discharge, but recently it has increased to watery tears and both eyes are red. i'm wondering if it's seasonal allergies or maybe from bath shampoo getting in his eyes during a bath?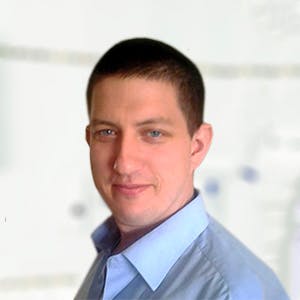 3320
Recommendations
It could be from either allergies or from irritation from shampoos (or other products) run lukewarm water over Kilo's eyes to rinse them and try giving Benadryl at a dose of 1mg/lb to see if there is a reduction in symptoms. If the problem persists, visit your Veterinarian. Regards Dr Callum Turner DVM
Add a comment to Kilo's experience
Was this experience helpful?
rio
King Charles Spaniel
10 Months
0 found helpful
my king charles has very watery eyes an red in the inner corner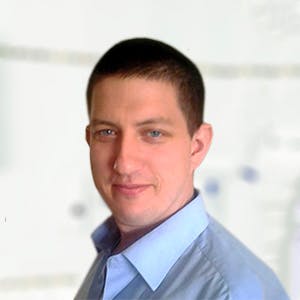 3320
Recommendations
There are a few different causes of watery eyes in dogs which include allergies, foreign bodies, ingrowing eyelashes, rolling in of the eyelids, corneal ulcers, blocked nasolacrimal ducts among other causes; the redness you see in the medial canthus is probably the third eyelid gland. You would need to see your Veterinarian to confirm a diagnosis and to prescribe the correct course of treatment. Regards Dr Callum Turner DVM
Sir my dog is vomiting often...it takes food and after some tym vomits..also watery eyes..shrinked eyes..Pls do give a remedy.
Add a comment to rio's experience
Was this experience helpful?