What are Blood Clots?
Blood clots can form when platelets and plasma proteins in the blood thicken and clump together. When these clots get stuck in the vessels, they can cut off the flow of blood to essential parts of the body, such as the brain, lungs or heart. If your dog develops the symptoms of a blood clot, it is crucial to get veterinary care as soon as possible. This is a life-threatening condition which can progress rapidly, and timely care greatly improves your dog's chances of survival.
When blood clots form and lodge in the blood vessels, they can cut off the flow of blood to essential parts of the body, such as the brain, lungs, or heart.
Book First Walk Free!
Symptoms of Blood Clots in Dogs
The symptoms of a blood clot will vary greatly depending on where the clot is located:
Brain
Drunken gait
Head pressing
Head tilting
Loss of coordination
Loss of eye reflexes
Loss of facial reflexes
Seizures
Tremors
Weakness
Gastrointestinal
Bloody urine
Diarrhea
Severe abdominal pain
Vomiting
Heart
Anxiety
Difficulty breathing
Hind leg weakness
Leg pain
Pale or blue pads or nail beds
Paralysis
Vomiting
Legs
Cold limb or limbs
Lameness
Pain in limbs
Lungs
Difficulty breathing
Fatigue
Inability to sleep
Increased respiration
Pale gums
Types
Blood clots can occur anywhere in the body but are more common in some areas than others:
Brain - If the blood clot develops in the brain, it can lead to stroke
Heart - Blood clots often travel through the heart, but only occasionally lodge there; when they do, they can cause the animal to pass out suddenly
Lungs - Clots that occur in the lungs can be extremely painful and cause difficulty in breathing
Legs - When blood clots form in the legs your dog may lose the ability to use that limb, and it may feel cold to the touch
Gastrointestinal tract - Clots in the digestive tract may appear similar to other gastrointestinal disturbances; vomiting and diarrhea may occur as well as abdominal pain
Causes of Blood Clots in Dogs
Blood clots can form when platelets and plasma proteins thicken. This can happen for a variety of reasons, including:
Aneurysm
Cancer
Cushing's disease
Damaged vessels
Diabetes
Heartworm
High cholesterol
Immune-mediated hemolytic anemia
Inflamed pancreas
Injury
Kidney disease
Long term steroid or corticosteroid use
Parasite infection
Reduced blood flow
Underactive thyroid
Diagnosis of Blood Clots in Dogs
Tests to determine a definitive diagnosis will often start with imaging tests to confirm the presence of a blood clot and indicate exactly where it is located. These imaging tests will vary depending on the suspected location of the clot. The brain would be imaged using either an MRI or CT scan, and a CT scan could also be used for clots located in the lungs. Clots that are lodged in the legs or heart, or near the kidneys and liver will most likely be examined by ultrasound. Your veterinarian may even include a coagulation test known as a thromboelastography, which can tell the technician if your pet's blood is more or less likely to clot. Once the blood clot is confirmed, the source of the clot will then be evaluated. Blood tests such as a biochemistry analysis and complete blood count can help to detect many diseases and disorders that can lead to blood clots forming.
Treatment of Blood Clots in Dogs
Initial therapy is either directed at removing the obstruction to the blood vessel, without creating new obstructions or supportive therapies if it is deemed safer to let the body clear the clot on its own. The clot-dissolving medication Streptokinase, which was designed for use in humans, is quite effective for canine patients as well. In some cases, the return of blood flow can cause dangerous levels of potassium, lactates, and acids to invade the patient's body. This syndrome is called reperfusion injury and is more common in cats than in dogs, and occurs most often with clots in the abdominal aorta. Surgical removal of the clot may also be an option for removing the blood clot, depending on where exactly it is located. They may choose to remove the clot by making an incision directly into the vessel, however, bleeding risks can be increased with this type of surgery.
Some situations allow for a specialized catheter to be threaded into the vessel to pull the clot out manually. Once the clot is removed or if your veterinarian deems it safer to let the body dissolve the clot, treatment will be focused on preventing new clots from forming. Anti-inflammatory and anti-coagulant medications like low-dose aspirin and heparin will be given, and your dog will be closely monitored until the danger from the clot has passed.
Recovery of Blood Clots in Dogs
Blood clots can be dangerous when they occur, and many canines succumb rather quickly. The prognosis for dogs with blood clots that reach the veterinary clinic will depend on where the blood clot is located and how quickly treatment is begun. Keeping the recovering patient in a calm, quiet environment will help encourage healing, as will having appropriate food and water within their reach. Some patients respond better to treatments than others, and recovery can also be affected by how quickly any underlying causes are diagnosed and addressed. Specialized feeding and care instructions may be given by your veterinarian to facilitate healing, and it is essential that you follow your veterinarian's instructions regarding aftercare, as it can be unique to your dog.
Blood Clots Questions and Advice from Veterinary Professionals
Boo Boo
Chihuahua
13 Years
0 found helpful
11:00 Pm boo Boo coughed and fell on her side yelping in pain. I had taken her to emergency.
With in 2 minutes of me picking her up she was normal. Dr. said she had a normal ECG. Next morning I had taken her to her regular vet. She has a blood clot on the right side of her heart. Boo Boo is totally alert and you would never guess she has any issues. Dr. has had her for 3 days. Started her on a blood thinner and said in 3 to 4 weeks they could do another Ultrasound. The hope is thew blood thinner will get rid of her blood clot. Informed me its very important not to get her excited. Otherwise she is healthy and VERY energetic. Doc says there are usually good results with the blood thinner. Any opinions?
Add a comment to Boo Boo's experience
Was this experience helpful?
Luna
Labrador Retriever
6 Years
0 found helpful
Today Luna had her 3rd episode. First time was a couple of months ago, she suddenly started limping, we thought she hit her leg, she stopped after a minute or two. Called the vet, nothing wrong with her leg.
Second time was exactly a month ago. She stood up, couldn't keep her balance and stumbled across the room. Then she lied down and started shaking (no longer than 20sec). She got up when my dad called her and immediately went back to being an energetic, hyper doggy. The whole thing lasted probably 3 minutes. Called the vet again and he thought it might be epilepsy, told us to call him immediately if it happened again and to be sure to get it on camera.
Third time was very much like the second time only less severe. After a minute it was over. She was still alert and came stumbling over when I called her. Called the vet again, had an appointment less than an hour later. He watched the video and now he's pretty sure it's a blood clot. He took some blood and tomorrow we'll have the results.
Apart from these brief episodes I haven't seen any change in her behavior. Once they're over she's fine and behaves normally. There was exactly one month between the 2nd and 3rd episode. Vet seems optimistic for now, will know more tomorrow.
Luna was prescribed Asaflow (80mg) 1/2 tablet 3xday (I live in Belgium so the name of the medication could be different). She has to take it for 3 months.

Vet had a case similar to hers a year ago and that dog did well on this medication. Can't say how he did longterm because he died a month ago of something unrelated and old age (he was 14). But he didn't have any episodes while on that medication.

If anyone is interested this is how much we payed:
- 1st examination: €50 (we also got her vaccinated)
- 2nd examination: €20
- medication: €7 (enough for 2,5 months)
- bloodtest: ? (The bill has yet to arrive)

Just thought it was interesting cause it's nowhere near the $1800 estimate. But then again we caught it early before any serious procedures were necessary and Belgium might have a different price point compared to the USA.
Called the vet for the results of her blood test. Everything is normal except for blood clots (vet said it was around 2000 and that normally it should be 1000-1200, what exactly that means I'm not sure). Luna will be put on blood thinners starting Monday.
Add a comment to Luna's experience
Was this experience helpful?
Lola
Puggle
7 Years
0 found helpful
Has Symptoms
Blood clots as she walks or on her lays
Its been 3 days and she hasnt wanted any of her reg food but will eat boiled chicken (any human food)
I noticed blood clots by her bed today? She still walks and pees fine...???
Add a comment to Lola's experience
Was this experience helpful?
Mylo
Shitzu Toy Poodle
15 Years
1 found helpful
Has Symptoms
tenderness in stomach area
Medication Used
high bllod pressure medicene
On Friday night, my dog Mylo went to bed acting fine. Saturday morning about 9:30 AM, he peed and had a normal bowel movement. At that time, he also vomited, had diarrhea and didn't want to eat any food. I tried to pick him up by lifting him by the stomach, and he yelped. Mylo had been diagnosed with kidney disease in January so we have been taking him in periodically for subcutaneous fluids to make sure he didn't get dehydrated. At 12:30 PM, I took him to the vet to get fluids. The vet tech said he didn't need them, but since it was the weekend and I wasn't sure if he would vomit more so we gave him fluids. About 4:30pm, I took him outside and he went pee. He was acting normal at that time. Around 6pm, he vomited a couple of times. The vomit was clear. Around 7:00pm, I took him out to go pee. He vomited a couple times outside. He seemed like he was getting a little weak in his back legs, but I just thought it was because of all the puking. About 7:30, he vomited about 3 more times. Around 10 pm, I took him out to pee again, but he was too weak to walk up the stairs to get back into the house. He could still get up and walk, but seemed like he was getting weak. When he walked, it seemed like he was losing motion in his back legs and was walking on his legs like pegs. About 10:30 PM, I took Mylo to bed with me, but he was still vomiting. About 1:30AM Sunday, I noticed his breathing became more labored. At that time, Mylo couldn't stand on his own. At 2:30AM on Sunday, I took him to the emergency services vet. His temperature was 99.8 His lungs sounded clear. They gave him fluids because they said he was dehydrated. Mylo was also given a Buprenex shot for pain and Cerenia injection for vomiting. I could tell he didn't feel good at all. I took him home and went to bed at 4:30 AM. At that time, he felt cooler than normal so I covered him up, and his legs felt like they were getting stiff. I got up at 7:00AM and he was still breathing, but unresponsive. He passed way about 11:05 AM. I figured that he passed away from the kidney disease. However, I talked to our normal vet, and he believed that he may have had a blood clot. I'm trying to better understand why he passed away so quickly. I would appreciate any thoughts you have about why he may have passed.
OMG sounds ALOT like what happened to my Min Pin Daisy. Last Thursday I let her out to potty at 3pm...she was normal then and I went to work. Got a call at 4:40 a little over a hour and a half later saying she could not walk and was pooping all over herself along with pushing like she was having puppies. She was 10 yrs mind u..not in labor. We tried to comfort her and she passed by 11pm that same day. So from 3pm being completely normal to dead 8 hrs later. I was thinking maybe she was poisoned but vet thinks she threw a blood clot or had failure in one or more organs.
Im so sorry. My little 10 year old boston, Chloe..was fine the night before and next morning walking humped up and head down but very alert. Later in evening she became staggery in back legs, then just few hours later started walking knucked on her front legs. Took her to er. They did xrays and ultrasound. Didnt know whats wrong. Did give her pain meds though. Well next day could not use front legs at all, so took her back to er. They gave her a pain shot and an injection of fluids and a steroid. Well i called her regular doctor mon morning and they said just leave her on what she is on for now. Well, wednesday, she just layed there, head down, and non responsive except looking at me with her eyes. I called her reg doc back and he said get her in right now. He told me it is definately on her brain. He
Put her on different pain med and antibiotic. He said if infection on the brain, the antibiotic will help in about 3 days. If not feeling better or walking, then could b a blood clot, which will resolve itself in 6 to 8 weeks. Antibiotic did not help. So he hoping for a blood clot. If no better in few weeks, then possitive its a brain tumor. Her breathing is labored and snoring raspy airy sound that just sounds smothery. Today, she is moving aroud some but not walking at all. Would love to know if anyone has dealt with this before
Add a comment to Mylo's experience
Was this experience helpful?
Zach
Australian Shepherd
Eight Years
0 found helpful
I woke up to my best bud Zach crying in pain. He couldn't lift his hind quarters. I rushed him to the vet and after some tests, they put him on Plavix. In about 3 days, he was walking (though still limping a bit) on the leg. Now it's been a week and he seems to be in pain again and is limping more. I am bringing him to the vet on Friday (it's now Wednesday). Is there anything I can do to help Zach out? He seems miserable. Would massaging help? Heat? Ice? I feel helpless and want to help my buddy out. Any advice would be useful. This is all complicated with Congestive Heart Failure that we have been battling for a year. He was doing very well until this happened. Thanks.
Add a comment to Zach's experience
Was this experience helpful?
Lila
Chihuahua
12 Years
0 found helpful
Our 12 year old chihuahua had a short fall (12-18 inches) out of our bed a week ago today, landing awkwardly with her legs sliding from underneath her. That evening she appeared to favor a front leg and her hind legs appeared stiff. The next two days she ate about half of her food, but otherwise was relatively lethargic and weak.

Sunday, two days later, she began to recover mentally and physically, appearing perky and no longer favoring her legs. However. Sunday evening, we noticed her breathing rate was increased (40-60/minute) so we took her to an emergency vet. The vet gave her oxygen therapy, fluids and antibiotics (clavomox) via a shot, and sent us home with oral clavomox. She had a 102.8 fever. She appeared better that evening, perky and alert again.

The next day (Monday), her breathing was still rapid (50-60/minute) and she was coughing so we took her back to the hospital. They again gave her oxygen, fluids, and both anti nausea and pain meds (opioid) via shot. She was very lethargic all day, and her respiratory rate had dropped to ~40/minute however much of that was likely due to the opioids. She also ate all her dinner.

Tuesday her breathing rate was back up to 50-60/minute and she ate a little, and was still coughing. Tuesday afternoon we took her to our vet who suspected kennel cough and sent us home with an additional baytril prescription. That night her breathing worsen and by Wednesday morning it was up to 60+/minute and coughing increased significantly.

We called our vet first thing Wednesday morning, sent them a video of her breathing and were instructed to take her to be hospitalized.

She's been at a hospital since Wednesday (it's now Friday morning). Shes being treated for aspiration pneumonia and blood clot in lungs, however neither are definitive. She's been in an oxygen chamber the whole time, getting clavomox, baytril and fluids via IV. EKG was done Thursday and showed no signs of edema or heart issues. WBC count is high (26k, up from 19k Sunday) and total protein is OK, but glubolens were high. Vet also suspected possible blood clot in lungs so they added a blood thinner and did a urinalysis and D-dimer test but results won't be ready til weekend at earliest.

Yesterday (Thursday) her fever was gone (101 temp) and her respiratory rate was down to 30/minute in the chamber. We visited her and she was moving well, eating a bit and in very good spirits.

This morning (Friday) we get a call at 2am. Her respiratory rate had spiked up above 80/minute while still on oxygen . The rate maxed out over 100/min at 3am, was 84/min at 430am and is now at 52 at 10am. She's apparently stable and all vitals are OK, blood pressure was 114, gums are pink but breathing is a bit labored. Additional X-rays were done this morning and we are speaking to the doctor soon for further updates. We are a wreck and desperately are seeking further opinions and answers. Any insight would be greatly appreciated.

Thank you - The family of "Lila"
I am praying for your Lila. We just lost our Hoover to a blood clot. A clot the vet should have noticed. We picked her up from a major surgery and she had a drunken stumble as was pressing her nose to the ground. We kept telling the vet that it wasn't normal but he blew us off. We brought her to the emergency vet a few hours later because she was not eating. She had a blood clot in her lung, and we suspect in her brain. She was left for observation and the kept her in an kennel with oxygen and a series of steroids. She coded 6 hours later. The resuscitated her but she had no brain activity.
Add a comment to Lila's experience
Was this experience helpful?
Lily
Mix
10 Years
0 found helpful
My female dog(10years)has had a history of Urinary infections. The vet said that her bladder is lower than normal.
On 20Nov,we noticed that her urine appeared to be dark in the sand. A closer examination revealed that there were so thick blood clots. Urine analysis showed blood plus 4, bacteria present, pH 7.5,rbc 3-5. She was given 250mg clavaseptin for 7 days.
Blood test was done which was good result.
Scan of bladder was normal.
Catherdisation showed blood in the Urine which was very alkaline ph9.
Clavaseptin was prescribed for another 7 days.
What can we do to determine the source and cause of the blood clots
Add a comment to Lily's experience
Was this experience helpful?
Sophie
Shih Tzu
2 Years
1 found helpful
A week ago today my dog was very tired Also vomiting and had diarrhea. After about 24 hours I noticed she started to be on coordinating so I took her to the hospital they said her red blood cells were low and diagnosed her with IMHA. Due to her red blood cells being low they were around 15 they said she needed a blood transfusion. She had the blood transfusion they center home with prednisone. I started seeing improvements however her appetite was still not there . On Saturday I noticed her eyes were rapidly moving in her head started tilting to the right. I called the vet on Monday and they stated she may have a small blood clot which can be normal because she had low platelets they told me to continue with her prednisones in ad in a quarter tablet of baby aspirin every three days . She has a follow-up appointment on Thursday . As of yesterday she has been back to normal as far as playing eating and just overall acting like herself . The rapid eye movement has stopped however her head is still tilting to the right but even that is showing improvement . I'm worried that they stated this could be a blood clot is that something that can go away on its own ?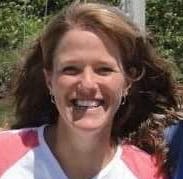 1611
Recommendations
Thank you for your email. If she had a blood clot, it may resolve, and it may stay there. Most of the time dogs will compensate for any embolic events, given enough time. She may always have a subtle head tilt, but if she is already showing improvement, that is a positive sign.
My male dog name Casper he is a German shepherd . What to do he has a big clot in his tail in a size of crazy ball . I think that clot was made after i removed a tic from his tail. The clot is from past 1 year. Doctor said that no need to do anything . If the size of clot increases then they will test for cancer or etc disease. Can anyone help me !!
My 12 yr old female chow let out a scream I thought bloat but after much tests she had an enlarged spleen and liver plus infection somewhere. Couldn't find tumors but thought inside spleen. Couldn't get a pulse in back legs but heart ok. We had to end up putting her down. Was there something we could do?
Add a comment to Sophie's experience
Was this experience helpful?
Kobe
German Shepherd
7 Years
1 found helpful
After 5 hours , I visited my dog again in the evening and he seems to be better. He stands and sits on it's own. His ears are up showing alertness. My dog was given food and he ate it all without vomiting. Even I gave him some fresh minced meat ( my dog's favorite ) and he ate them without a problem. I only gave a small portion of the meat , just to make sure he eats something. And then , my vet took the blood test again and he told me that the The blood count is low compared to the morning blood test results. The red blood cells (RBC) went low . But he allowed my dog to go home to remove any homesick and to eat normally . He supplied me with the higher dosage of medicines for my dog for two days. He told me to come back after two days for another blood test and blood count. And if the results are still low , he told me my dog might need blood transfusion and blood transfusion will only buy him some time but not guaranteed. I am really worried right now because of the low blood count . My vet also told me that my dog has ( IMHA.) Will this blood clot lump dissolve itself over time ? Please advise me . Will the blood count go back to normal when my dog starts to eat normally ? .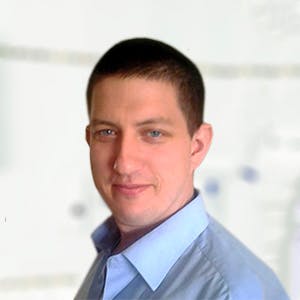 3320
Recommendations
Immune mediated hemolytic anaemia (IMHA) is a condition where the immune system damages red blood cells; the blood clot should disappear with time but may take a week or so, the immune mediated hemolytic anaemia would be treated with steroids but the underlying cause would need to be confirmed and treated too. If the immune mediated hemolytic anaemia isn't addressed, then the blood count will remain low; further testing would be needed to confirm a cause. Blood transfusions may be required if blood count levels get critical and Kobe shows signs of weakness; each case is individual and needs be assessed by your Veterinarian. I've added three links below on immune mediated hemolytic anaemia for you to read which may help answer some other questions you may have. Regards Dr Callum Turner DVM
http://todaysveterinarypractice.navc.com/management-of-immune-mediated-hemolytic-anemia-a-common-hematologic-disorder-in-dogs-cats/
http://veterinarymedicine.dvm360.com/just-ask-expert-protocol-treating-imha
http://vhc.missouri.edu/wp-content/uploads/2015/07/IMHA.pdf
Add a comment to Kobe's experience
Was this experience helpful?
Loki
German Shepherd
5 Years
1 found helpful
Hello,
Last night my shepherd mix suffered what I thought was a seizure; after calming him down he showed few signs of improvement. He was holding his head at an angle, his legs were stiff, he refused to get up, and when I went to put some shoes on to bring him to the emergency vet he attempted to follow me and was hardly able to stay on his feet - very clumsy and weak, as if he had vertigo. The poor thing was stumbling and running into the walls of the hallway as he tried to come to me. I rushed him to the emergency vet where we looked at an ultrasound and an x-ray and found he had internal bleeding. The vet took him into surgery and removed his spleen and the huge, ruptured tumor that was attached. During recovery she said he had another mild seizure-like episode, and he needed a transfusion to survive the night. The vet now believes a blood clot from the rupturing tumor affected his brain and was what caused his two "seizures." He has improved some throughout the day, with his blood count coming up, but he appears to be having some trouble with his vision (tracking/finding people when spoken to), once again could not balance when he attempted to walk this morning, and is holding his head tilted. He did immediately recognize me by sight (complete with tail wag!) when I visited him a couple of hours ago and responds to being touched and talked to, and he is able to push himself up to sit and will eat when hand-fed. He's still in rough shape, but he is off fluids for now and the vet says he is calmer and less "stiff" than he was this morning, so for now we are optimistic.
Given that he has not only survived so far and is fighting hard, I guess I'd like to get another opinion on his prognosis. My vet says that she has not seen many dogs survive these episodes so it is hard to tell if or how much he will improve, and I understand that much of this will be a waiting game. In addition, there will still be the lab results on the tumor to address. Because it's so uncertain, I don't know when I will be able to get him home if he pulls through, but if our luck continues and he's able to come home to recuperate, what are some things I can do to make things easier for him, especially if he is still battling some mobility and vision troubles? He still seems pretty distressed by all of this so I'd like to make him feel safe and comfortable. Additionally, what is the difference between a seizure caused by a blood clot and a stroke, and would we need to treat those differently?
Thanks from us both!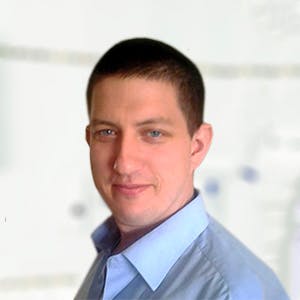 3320
Recommendations
It is still very early days in treatment after surgery and it is very difficult to give a prognosis, even after examining an animal in this type of case. Prognosis would be guarded to be honest given everything that has happened and there is still the question of the histopathology results as well. Each day and each visit should be taken as they come and any improvement should be taken in its stride. I cannot say whether Loki will bounce back or continue to have mobility issues, it is a waiting game as you already mentioned. The management approach to seizures would be different, but you need to wait to see if they are recurring or not. Regards Dr Callum Turner DVM
Hello,

My dog had a small wound on his front leg most likely caused by him being snagged by barbed wire. Wound was flushed numerous times and was on cephelixen (for 7 days) and then clindomicin (4 days) (sp?)

Before the antibiotics on day 3 of his wound (it had been flushed and cleaned the day it happened. On day 3, his leg started to swell. I immediately took him to the vet. Again wound was flushed and antibiotics prescribed. Wound healed from the inside out just fine but the swelling never went down in his leg. After 4 days on the new antibiotic I took him in again because nothing is effecting his poor swollen leg. Dr. did a ultra sound and says he has a blood clot in his leg vein causing the swelling. He prescribed 81mg of aspirin twice a day to "dissolve the clot" we are on day 5 of that regimen and still no improvement on the leg.

My dog is not having any problem using his leg, nor is it cold at all. He told me he could still exercise. Other then his leg is swollen it doesn't seem to bug him much and he is HUGE baby when i comes to pain.

When will I start seeing progress? Is there more I can do like laser that would help this? Is aspirin for a dog really the best medicine to get this to rectify the situation faster if possible. So far day 5, i see no progress.
Add a comment to Loki's experience
Was this experience helpful?
Boomer
French Bulldog
Three Months
0 found helpful
Has Symptoms
bllod in urine, poop, pain in abdom
14 week old French bulldog puppy. The day we bought him, he peed blood. Went to vet er and they gave Climarx antibiotic for UTI. Since, he has been to vet many times and finally to Vet College at NC State where he was diagnosed with a huge blood clot in his bladder. They recommended test for hemophilia which was negative (done at Cornell U). Not they want us to bring the puppy back for more exploratory...so far, this has cost $2,000. Money is an issue. The puppy also has blood in his poop and blood runs out of his anus after he poops or strains. he strains to pee, whimpers when he pees and poos. Otherwise, he is active, playful, etc. He eats great but is not gaining weight. He eats everything we feed and he has only gained 1.4 pounds in four weeks. He is anemic according to vet. What should we do. Currently he is being treated by old country vet hoping he would have answers that the others did not but not much change.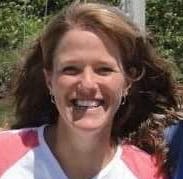 1611
Recommendations
I'm not sure that I can offer much more insight into what might be going on with Boomer than the veterinarians that you have seen have given. I'm sorry that is happening to him. It may require further diagnostics to determine what the cause of the bleeding in his bladder is in such a young pup. I hope that they are able to get to the bottom of his problems.
Add a comment to Boomer's experience
Was this experience helpful?
Jack
pit mix
13 Years
0 found helpful
Has Symptoms
Difficulty walking and standing
Medication Used
Rymadal gabepentine tramadol
My 13 yr old pit mix has been having trouble walking due to arthritis. This past Monday he suddenly couldn't use his not so arthritic leg. In the middle of the night he became completely panicked and started panting excessively, and just really upset. We rushed him to ER and after many tests he was diagnosed with a blood clot in his hind quarter, cushings disease and possible hypothyroidism. He can't use his hind legs much at all. What should I expect for recovery?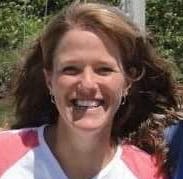 1611
Recommendations
Thank you for your email. I have a hard time commenting on what his prognosis or recovery might be, unfortunately, without knowing more about his particular situation. If he has some function to his hind end, he may be able to recovery from this, but it would be best to discuss his situation with your veterinarian, as they are able to examine him and know more about his health status. I hope that he is okay.
i did not get a response .... so no not helpful
calvin was having difficulty breathing and foaming from the mouth , his neck was stretched out and they told me he had a blod clot in the ventrical of his heart , what could we have done
Add a comment to Jack's experience
Was this experience helpful?
Elvie
Yorkie
12 Years
0 found helpful
My yorkie fell from my arms onto the floor when I picked her up she was unconscious and ever since she has been walking in circles, shaking and just recently she had a seizure. Could all this be due to a blood clot or a concussion? What is the procedures need to correct these things?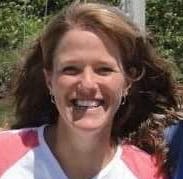 1611
Recommendations
Thank you for your email. I'm sorry that has happened to Elvie. Without examining her, I am not sure what might be causing her signs, but it seems that she needs to see her veterinarian an soon as possible, especially if she is having seizures. Your veterinarian will be able to examine her, determine what might be going on, and get her started on any treatments that might help. I hope that she is okay.
Add a comment to Elvie's experience
Was this experience helpful?
Boggies Casper
delmation
5 Years
0 found helpful
Blood clot in brain means like brain injury cause of abuse maybe. I have rescue one stray dog last month 28 december 2017. About like 15 days at Vet now. His head is tilt on side. If doctor push some he like feel pains. anyone supplement I need to give to let his brain recovery like before? I know he need a special care. please advice me what should I do? I do not know how serious it is?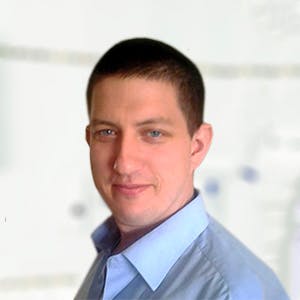 3320
Recommendations
There are various causes for blood clots which may be down to infections, heart disease, parasites, hormonal conditions, vascular disorders, kidney disease, liver disease, immune mediated conditions, trauma (head trauma normally causes brain swelling not blood clots) among other causes. Generally, if there is a blood clot obstructing blood flow, treatment is centered around thinning the blood (if it is safe to do so) and treating the underlying condition; there is not a one fits all answer here unfortunately. Regards Dr Callum Turner DVM
Add a comment to Boggies Casper's experience
Was this experience helpful?
Shadow
Boerboel
7 Years
1 found helpful
My 7 year old boerboel suddenly lost mobility in her hind legs, no vets available after hours, so gave her half a a spring and this morning regained mobility in 1 leg. Took her to the vet and they say she has arthritis and a blood clot on her lower back. They say they may have to put her down, is there no way to help her? They keeping her over night to observe her, they gave her some tabletime,they never gave the name and what it does to my sibling that took her in. Please advise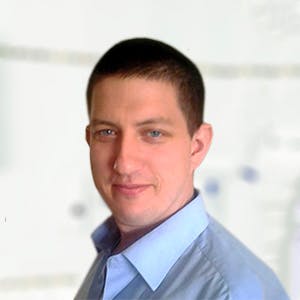 3320
Recommendations
This may be caused by a blood clot or a fibrocartilaginous embolism, generally in these cases prognosis is guarded but depending on the specific underlying cause and the treatment given (blood thinning medication or corticosteroids) the condition may be managed. If the cause is a fibrocartilaginous embolism, there is no treatment only management and supportive care. Regards Dr Callum Turner DVM https://wagwalking.com/condition/spinal-cord-disorder-caused-by-blocked-blood-vessel
Add a comment to Shadow's experience
Was this experience helpful?
Cooper
Labrador Retriever
6.5
1 found helpful
Our dog Cooper woke up from a nap, proceeded to vomit a large amount of undigested food and then had a bowel movement of normal consistency followed by diarrhea. His gait became unsteady and then he laid down. He was very lethargic and barely responsive. We rushed him to a VET ER and explained what happened. The Vet examined Cooper. No temp, pupils equal and reactive, no bloating like it would be a twisted stomach, xray of stomach was clear. We know our boy is heartworm positive and that was relayed to the Vet. He then felt femoral pulses and said they were weak and thready. He couldn't sit or stand. Our boy then lifted his tail, had diarrhea and vomited again while laying on the exam table which is Very unlike him. Nothing could be found in his vomit, he didn't get into any medications, cleaners, or poison that we know of. There were trace amount of blood in his stool to the naked eye. The Vet says that the Heartworms broke up and formed a clot or clotted off a vessel in his abdomen or pelvic region which would've caused the weak and thready pulses in his lower extremities. He kept him today and started him on IV fluids for hydration and is awaiting the arrival of Streptokinase. My question is, could there be any other cause of his illness/lethargy? Why the massive amounts of diarrhea and vomiting?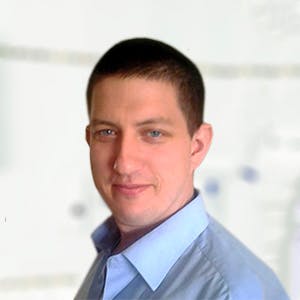 3320
Recommendations
The vomiting and diarrhoea may be attributable to pain, loss of appetite among other causes; many times vomiting and diarrhoea are the first indicator of something being wrong. In a dog with heartworms, complications may arise including blood clots or Caval Syndrome. Caval Syndrome is a progression of heartworms and may lead to weakness, weak pulse as well as symptoms of heart failure; it is difficult to say what is exactly going on but thrombolytic medications like streptokinase would help break up any blood clots. Regards Dr Callum Turner DVM
Add a comment to Cooper's experience
Was this experience helpful?
Kobe
German Shepherd
7 Years
0 found helpful
My dog's tail tip was amputated about a month ago. After the surgery it was healing very well , but 2 days ago my dog bite the wound and it started to bleed again. And today the stitched part of the tail tip after the amputate and slightly above part is black in color. He's in slight pain when any contact on the above part but no reaction for the down part of the tail tip. Do I have to amptutate my dog's tail again ? Will antibiotics work for my dog ?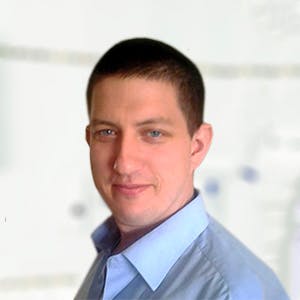 3320
Recommendations
I remember Kobe from last month when he was having trouble with his red blood cell counts with suspected immune-mediated hemolytic anemia. If Kobe has caused some damage to the end of his tail and if there is some discoloration of the skin you should check with your Veterinarian to see if it is just bruising or if there is a loss of blood supply to that area of the tail; without examining Kobe I cannot tell you whether or not he requires an additional surgery which wouldn't be favourable given the last surgery, but your Veterinarian would check the viability of the tissue at the end of the tail. Regards Dr Callum Turner DVM
Add a comment to Kobe's experience
Was this experience helpful?
KOBE
German Shepherd
7 Years
1 found helpful
Today morning I visited my dog again , he can stand and lie down on it's own , he drinks lots of water and he urinates alot when the nurse brought him outside for a walk. Today morning the doctor told me that the swollen blood clot lump has reduced compared to a day before and there's some fluid under it. So the doctor gave lasics to remove the fluid. Is this a good response ? And he told me that my dog needs to eat properly to help the body . And today morning the blood count was a little low compared to yesterday , they will do another blood count today evening . If the results is stable or higher , they will allow my dog to go home and start home care and to make sure my dog eats normally. Is this a good sign for my dog ?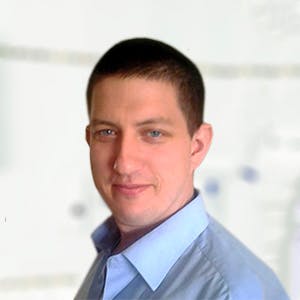 3320
Recommendations
It seems that Kobe is having a good response to treatment as the size is reducing and he is moving more comfortably; the Lasix (furosemide) will increase the amount of water excreted by the kidneys which in turn will increase any fluid absorption by the body. Blood counts being slightly low isn't too alarming given the situation but should stabilise soon; it is just a case of keeping a close eye on Kobe and restricting movement until resolution. Regards Dr Callum Turner DVM
Add a comment to KOBE's experience
Was this experience helpful?
Kobe
German Shepherd
7 Years
1 found helpful
My German Shepherd dog had it's testicles removed (dissex) 3 days ago by surgery. And today morning , the doctor told me that my dog has blood clotting disorder . I went to see my dog , and there's been a 5cm lump beneath the stomach and the doctor told me also that the surgery performed on left side and the current blood clot is on the right side.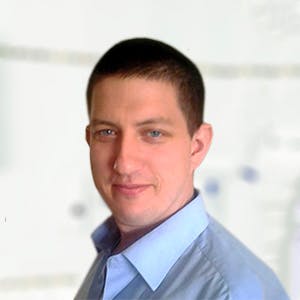 3320
Recommendations
It sounds like Kobe has a haematoma caused by bleeding from the neutering surgery; this may be due to either blood leaking from a transected blood vessel or due to a clotting disorder. The first step would be to check platelet counts and to perform a Buccal Mucosal Bleeding Time (BMBT) Test to see the number of circulating platelets and to determine how long it takes for blood to clot; your Veterinarian would be able to make a further decision on testing or treatment afterwards. Regards Dr Callum Turner DVM
The doctor did check the above mentioned platelets count and BMBT . Everything is normal and blood count is normal as well. Currently my dog is given tren , steroids and morphine ( for pain ) , and antibiotics. I visited him a few hours ago , he seems to be not eating well. Could this be a serious case or it will take time for the blood clot lump to dissolve itself over time ?
Add a comment to Kobe's experience
Was this experience helpful?
Kobe
German Shepherd
7 Years
0 found helpful
Today morning my dog's blood was tested again after 2 days of home care. My doctor called me up after 1 hour to inform me that , the blood count still dropped but it is slowing down. He also said that the swollen blood clot lump is reduced . But still , he told me to give the steroid tablet 6 pills in the morning and 6 in the evening after food for another 3 days.( Before this was 3 pills in the morning and 3 pills in the evening) And on Wednesday morning , I will have to bring my dog again for another blood test and hopefully the red blood cells count would be stable and rise again to a normal state . 2 days of home care and the blood count is dropped again but it dropped slowly , does this mean a good sign for my dog at the moment ?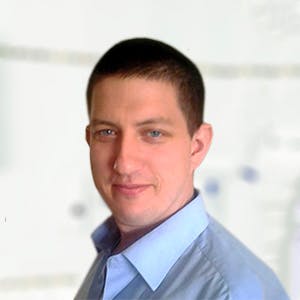 3320
Recommendations
A slowing down in the rate of red blood cell destruction is always a positive sign; but your Veterinarian needs to determine whether the cause is primary or secondary and if it is secondary to treat the primary disease process. The main course of treatment for immune mediated hemolytic anaemia is immune system suppression with steroids, I've attached a link below with an overview of different hemolytic anaemias which may make good reading for you to understand Kobe's condition better. Regards Dr Callum Turner DVM
http://veterinarymedicine.dvm360.com/imha-diagnosing-and-treating-complex-disease
Add a comment to Kobe's experience
Was this experience helpful?
Kobe
German Shepherd
7 Years
0 found helpful
Just an update on day 2 of home care . There's a gastric medicine for my dog which has to be given before food ( 30 Minutes before ) and the rest after food. 2nd day at home , I gave the medicines , my dog ate it without issues. After that gave him the canned food but he doesn't want to eat. So I force feed him and he ate it all. Right after that goes the medicines ( vitamin K , folic acid , steroids and antibiotics) , my dog ate it all and no issues. There were no bleeding , no vomiting , and no diarrhea. He urinates normally , but when he walks , my dog is slightly not stable yet , and he drinks lots of water. ( Lots and lots of water ) . He sleeps well for now and I've been applying cold pack on the blood clot lump and from a dark red and thick color it has now turned more pink colored and it seems to be gone down a little. In the evening , I gave my dog the same minced meat and he ate it all by himself. I did not feed him . I only fed him the medicines and he swallowed it without issues. Until now , there's no vomiting , no bleeding , and no diarrhea. And my doctor advised to give some liver and Meat , because it contains iron as it will improve the red blood cells . My doctor told me to check my dog's gum , and it is still slightly pale (white) , he told me that my dog still needs protein . He also told me that , my dog's gum must be in pink color. Any advice to me based on these updates ? My dog has an appointment in 1 day for the blood test.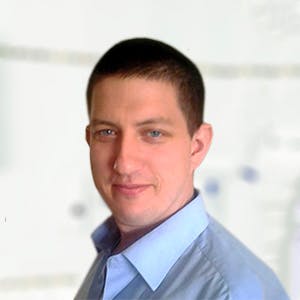 3320
Recommendations
I am happy to read that Kobe is no longer vomiting, the haematoma is better in colour and is reducing down; also his improved appetite is a good sign too. Before, you wrote that Kobe was taking Lasix (furosemide) this will cause more water to be the expelled from the body which may increase thirst as well. Kobe's gums should be pink in colour, but may take some time to return to a normal colour; the steroids should be suppressing the immune system to slow down the immune mediated hemolytic anemia. At the present time, I can only advise you to follow your Veterinarian's instructions and to keep a close eye on Kobe for the time being; supportive care is very important in cases like this by ensuring that he is comfortable and is eating, drinking, defecating and urinating regularly. Regards Dr Callum Turner DVM
Add a comment to Kobe's experience
Was this experience helpful?
Kobe
German Shepherd
7 Years
0 found helpful
The doctor did check the above mentioned platelets count and BMBT . Everything is normal and blood count is normal as well. Currently my dog is given tren , steroids and morphine ( for pain ) , and antibiotics. I visited him a few hours ago , he seems to be not eating well. Could this be a serious case or it will take time for the blood clot lump to dissolve itself over time ?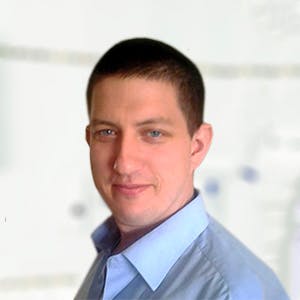 3320
Recommendations
The blood clot should be broken down by the body over time and reabsorbed; but if the lump gets bigger, your Veterinarian may need to operate again to check the sutures which were used for ligation to make sure one hasn't slipped or moved since surgery and to place a new one in its place. The loss of appetite may be due to medication which Kobe is receiving. Regards Dr Callum Turner DVM
Add a comment to Kobe's experience
Was this experience helpful?
Sammy
Mutt
8 Years
0 found helpful
My unspayed female dog is having surgery in a few days to remove mamary tumors. The vet said she might form blood clots but how likely is it that she will and what should I keep an eye out for?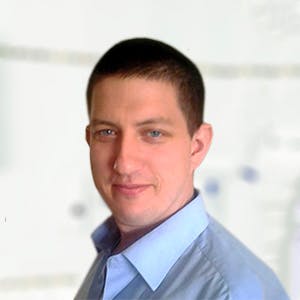 3320
Recommendations
Blood clots can form at anytime and you would be unaware of their existence until they block the blood flow to a vital organ (heart: heart attack; lung: pulmonary embolism; brain: stroke). There is always risk with surgery, especially as a patient gets older; does Sammy have clotting problems already? Ask your Veterinarian if they notice anything which would predispose her more than usual to blood clots. Generally the benefits of a spay procedure outweigh the possible risks. Regards Dr Callum Turner DVM
Add a comment to Sammy's experience
Was this experience helpful?
Bandit
Pittbull mix
Year and 4 months
0 found helpful
Has Symptoms
Dose not bug him but shakes haere and there
Can blook clots form at the base of the throat and above the chest area and how can you treat it.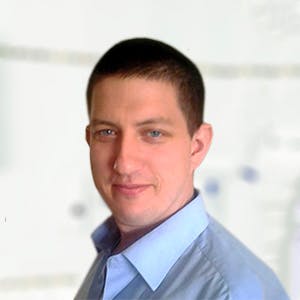 3320
Recommendations
Blood clots can form anywhere where there are blood vessels, but you wouldn't be able to see them typically as they are as wide as the blood vessel and are hidden by the skin. Lumps can form for many reasons in animals, lipoma is a common lump or lumps that can form in dogs. The best thing to do would be to have your Veterinarian confirm the type of lump (fine needle aspiration or ultrasound) and they will direct treatment from there. Regards Dr Callum Turner DVM
Add a comment to Bandit's experience
Was this experience helpful?